If you're looking to buy Tesco shares in the UK – there are heaps of online brokers that allow you to do this at the click of a button. You simply need to find an online broker that meets your needs, deposit some funds, and then decide how many stocks you wish to buy.
In this guide, we explore the easiest and most cost-effective way to buy Tesco shares in the UK. We also discuss the best online stock brokers to do this within 2020.
Step 1: Find a UK Stock Broker
Tesco is listed on the London Stock Exchange, meaning that you will need to use a UK stock broker that gives you access to the domestic markets. The vast majority of platforms that operate in the space list Tesco stocks – meaning that you can make a purchase with ease.
With that said, there are hundreds of UK share dealing platforms to choose from, so you'll need to spend some time researching a broker that best meets your needs. To help you along the way, below you will find our top three UK share dealing sites that allow you to buy Tesco shares.
eToro is our number one UK stock broker for a number of reasons. At the forefront of this is being able to buy more than 800 stocks without paying any commission – including that of Tesco. Instead, it's only the spread that you need to look out for – but this shouldn't be an issue anyway if you are planning to buy and hold the stocks on a long-term basis. 
In terms of the end-to-end buying process, it takes just minutes to open an account and upload some ID. After that, you can easily deposit funds with a UK debit/credit card, e-wallet, or bank account. eToro requires a minimum deposit of $200 – which is about £160. You can invest from just $50 into Tesco, and use the remainder of your balance to diversify into other companies.
In terms of safety, eToro is regulated by the UK's Financial Conduct Authority (FCA), as well as licensing bodies in Australia and Cyprus. Finally, it is also worth noting that the broker is extremely user-friendly, so if you're just starting out in the world of online stocks and shares – eToro is likely going to be your best option.
Pros:
Super user-friendly online stock broker
Buy stocks without paying any commission or share dealing charges
800+ stocks listed on the UK and international markets
Deposit funds with a debit/credit card, e-wallet, or UK bank account
Ability to copy the trades of other users
Cons:
Not suitable for advanced traders that like to perform technical analysis
67% of retail investor accounts lose money when trading CFDs
2. Plus500 – Best Commission-Free Platform for Trading Tesco Stock CFDs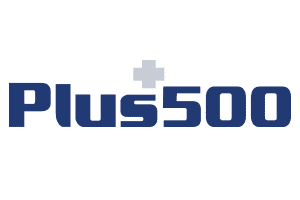 While most of you are likely going to be looking to buy and hold Tesco shares for a number of years, some of you might want to trade the stocks. on a short-term basis. In doing so, you will be looking to make smaller profits when the price of Tesco stocks moves from day-to-day.
The most cost-effective way of doing this is to use a CFD provider like Plus500 – as you won't need to pay any trading commissions. Plus500UK Ltd is authorized & regulated by the FCA (#509909). and its parent company is listed on the London Stock Exchange. It allows you to trade Tesco stock CFDs with leverage. A limit of 1:5 means that a £100 trade would permit a maximum order value of £500.
Additionally, Plus500 gives you the option of going long or short on Tesco share CFDs. This means that you will need to determine whether you think the value of the stock CFDs will go up or down. In terms of getting started, Plus500 requires a minimum deposit of £100, which you can do via a UK debit/credit card, bank account, or Paypal.
Pros:
Commission-free CFD platform – only pay the spread
Thousands of financial instruments across heaps of markets
Retail clients can trade stock CFDs with leverage of up to 1:5
You can short-sell a stock CFD if you think its value will go down
Takes just minutes to open an account and deposit funds
Cons:
CFDs only
More suitable for experienced traders
72% of retail investors lose money trading CFDs at this site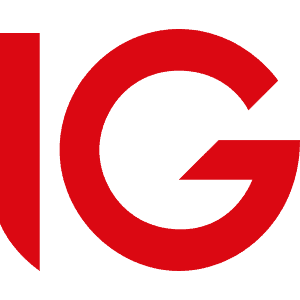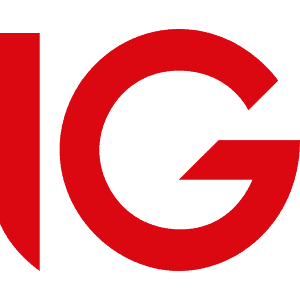 While eToro and Plus500 are relatively new in the world of online trading, IG has been around since 1974. The brokerage firm is licensed by multiple regulatory bodies – including that of the FCA. In terms of its share-dealing department, IG offers a very competitive pricing structure that starts from just £3 per month.
You will, however, need to have placed at least 3 trades in the prior month to get your share dealing fees this low. If you don't, you'll pay £8 per trade – which is still competitive. IG allows you to open an account from the comfort of your home, and you'll need to deposit at least £250. Supported payment methods include a debit/credit card or UK bank account.

We should also note that the share dealing department at IG contains more than 10,000 stocks, funds, and investment trusts. Not only does this include UK equities, but thousands of international firms. Crucially, this gives you the best chance possible of creating a highly diversified portfolio of shares.
Pros:
Trusted UK broker with a long-standing reputation
Good value share dealing services
Leverage and short-selling also available
Spread betting and CFD products
Access to UK and international markets
Great research department
Cons:
Minimum deposit of £250
US stocks have a $15 minimum commission
Your capital is at risk.
Step 2: Open an Account and Deposit Funds
So now that we have presented our top three UK share dealing sites of 2020, we are now going to discuss the process of opening an account and depositing funds. As cumbersome as this might sound, the process can often be completed in less than 10 minutes.
To illustrate just how seamless this is, we are going to show you the required steps with our top-rated broker eToro. You are, however, free to choose another broker – as the following steps remain largely the same.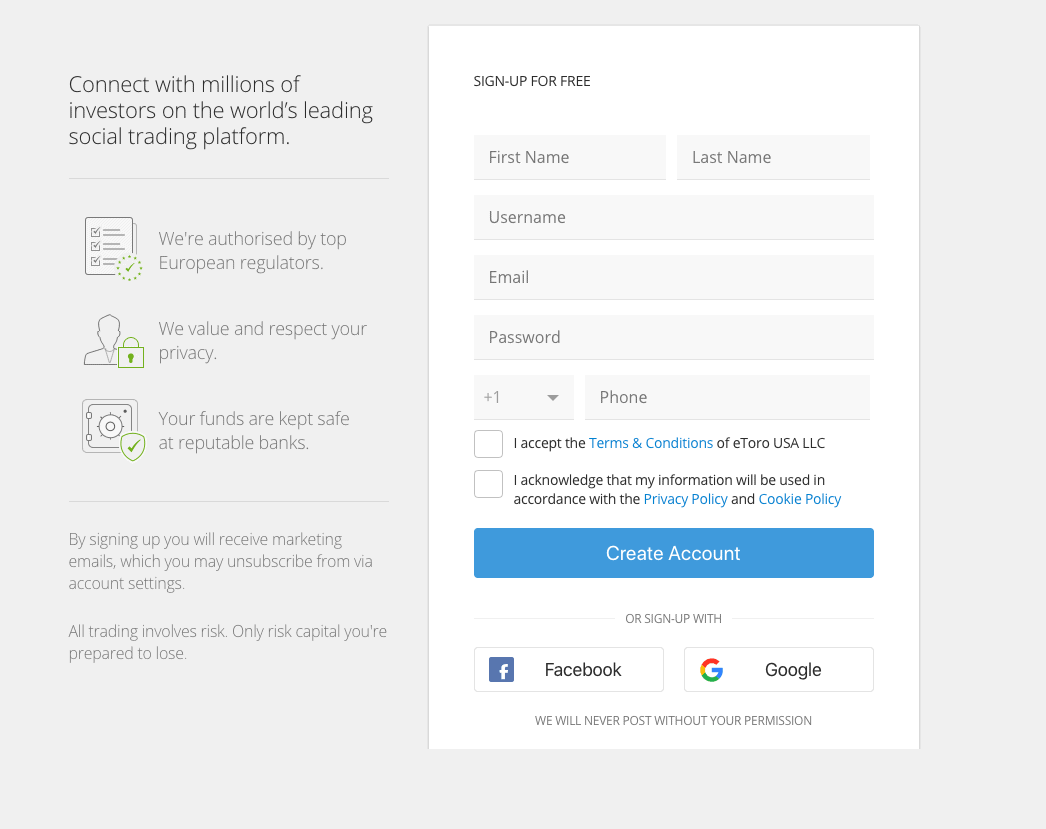 67% of retail investor accounts lose money when trading CFDs
Information you will need to provide includes:
Full Name
Home Address
Date of Birth
National Insurance Number
Email Address
Phone Number
You will also need to choose a username and a strong password.
To ensure the broker remains compliant with the FCA (and all UK laws on anti-money laundering), you will need to submit a couple of verification documents. This includes:
Passport or Driver's License
Recent Utility Bill or Bank Account Statement
In the vast majority of cases, eToro will validate the documents straight away. In the meantime, you are able to deposit upto £2,000. If you want to invest more than this, simply wait a few minutes for eToro to verify your account. After that, all account limitations will be removed.
Nevertheless, you will be able to choose from the following payment methods at eToro:
Debit Card
Credit Card
Paypal
Skrill
Neteller
UK Bank Transfer
Unless you decide to use your UK bank account, all other payment methods are credited instantly.
Once your account has been funded, you are then ready to buy Tesco shares. As eToro lists more than 800 stocks, it's best to just enter 'TESCO' into the search box at the top of the screen. After clicking on the corresponding result, click on the 'TRADE' button.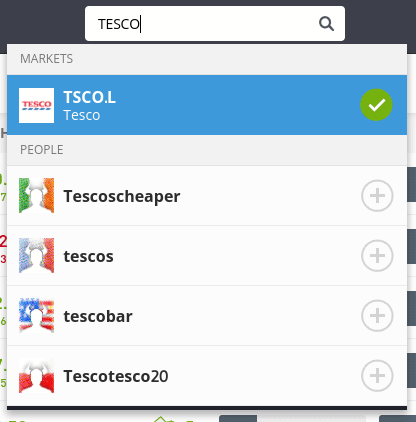 You should now see a pop-up box that requires some information from you. This is an order box, and it simply lets the broker know what kind of investment you want to make. As you can see from the image below, we are buying $1,500 worth of Tesco shares. Crucially, you'll see that the trade is 'Commission-Free', as we are not applying leverage or attempting to short-sell the company.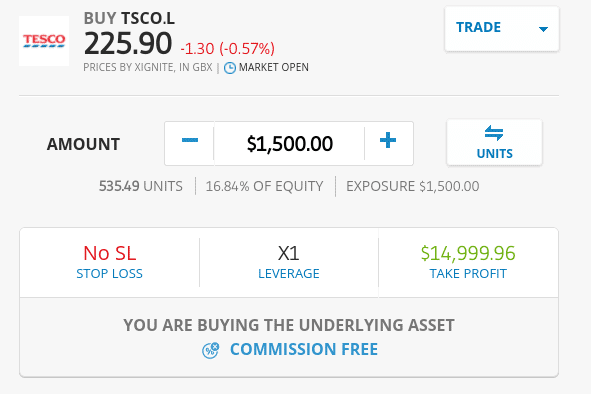 67% of retail investor accounts lose money when trading CFDs
Finally, we simply need to click on the 'Buy' button to complete the investment process. Our trade should be executed within a couple of seconds, as we opted for a 'market order'. This means that we will buy Tesco shares at the next available market price!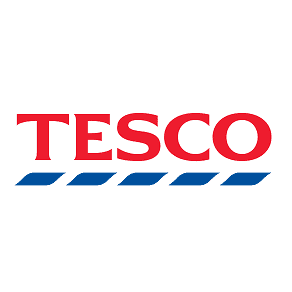 Tesco is a publically-listed company (PLC), meaning that you have the ability to buy shares. The stocks are listed on the London Stock Exchange, and Tesco forms part of the wider FTSE 100 index. This means that it is one of the largest companies in the UK investment space.
At the time of writing in mid-2020, the price of Tesco stocks is within the 225p-250p range. Looking at the bigger picture, the shares are still worth just a fraction of their all-time highs of late 2007 – where the stocks peaked at just over 475p. With that being said, Tesco shares begun a rapid downward spiral in 2014 on the back of its infamous accounting scandal.
For those unaware, it came to light that Tesco management was reporting higher profits than they were actually generating. In turn, not only did its shares take a major hit on the London Stock Exchange, but the firm received a hefty fine. If you do decide to buy Tesco shares, you will also benefit from regular dividend payments. In late 2019 this worked out at a yield of 2.6%.
On the one hand, it is true that Tesco shares are still worth significantly less than they were in 2007. While many within the sector has since recovered from the financial crisis of the following year, Tesco sadly hasn't. On the other hand, some would argue that at its current pricing range, Tesco stocks can still be purchased on the cheap. Add in the fact that the company is rumoured to pay a juicy dividend yield of over 4% next year, and Tesco suddenly becomes slightly more attractive.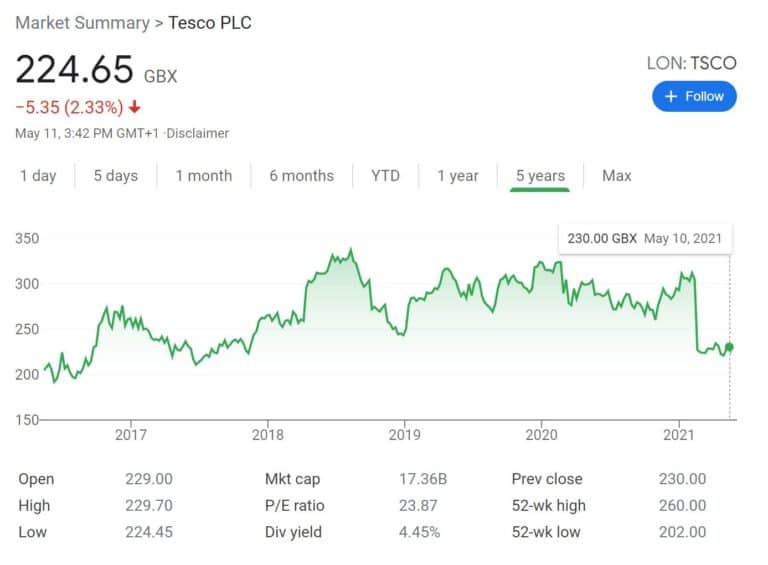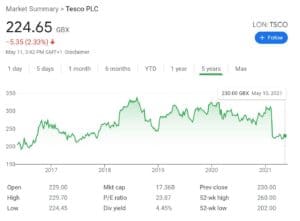 Below we have listed some of the other reasons why you might decide to add Tesco to your UK stock portfolio.
Profits Levels Continue to Grow
First and foremost, it appears that Tesco is finally beginning to turn the corner in the profit department, with 2021 projected to surpass £1.8 billion. This is highly achievable when you consider the supermarket chain is expected to hit £1.7 billion in 2020. Crucially, if Tesco does hit its 2021 target, this would amount to just under double what it reported in 2014 after the accounting scandal.
There is no getting away from the fact that budget competitors Aldi and Lidl are eating away at Tesco's market share in the UK. This trend began on the back of the financial crisis in 2008. If a similar trend comes to fruition as a result of the Coronavirus pandemic, Tesco's market share could begin to tighten. But, the key point is that at the time of writing in mid-2020, Tesco still retains its dominant share. As such, it's absolutely crucial that management does everything they can to fend off the competition from their low-budget rivals.
Tesco Exiting Unprofitable Sectors and Markets
Market analysts are super-pleased to see that Tesco management is looking to offload unprofitable divisions of the firm. In the domestic market, it might surprise you to learn that its megastores are actually a strain on resources. Instead, the company attracts significantly higher margins in its smaller Tesco Express locations. As a result, management is looking to focus on smaller, community-based stores in the coming years.
Outside of the UK, Tesco is looking to exit markets that it no longer remains competitive in. At the forefront of this is its exposure in Thailand and Malaysia. The sale is expected to raise in excess of £8.2 billion for Tesco, which in turn, the company will use to engage in a special dividend. The sale is, however, on the proviso of shareholder approval.
Tesco shares are currently trading at their lowest price since 2017. They've lost more than 20% in 2021 alone. To us, that looks like a bargain.
There's little reason behind the massive drop in Tesco's share price. The company had a less-than-stellar earnings report, but that wasn't a huge surprise to investors and doesn't reflect broader weaknesses in Tesco's business. At the same time, investors completely passed over the fact that Tesco actually reduced it debt in 2020 – at a time when most other FTSE 100 companies were taking on new debt to survive the pandemic.
While the economic reopening in the UK will open the way for renewed competition from discount grocers like Aldi, Tesco has done a good job firming up its position in the UK grocery market over the past year. Aldi isn't likely to compete with Tesco in the space of online groceries, either, which bodes well for Tesco's continued dominance across the UK.
Another thing that Tesco has going for it is that despite the poor earnings report, the company left its dividend unchanged. With a current yield of 4.45%, the dividend alone is quite attractive. Combined with an upside potential in the double-digits, Tesco shares look like a buy.
The Verdict
In summary, if you're keen to buy Tesco shares today, the process has never been easier. Once you have gone through the speedy process of opening an account and depositing funds, you can purchase the stocks instantly. With that said, you do need to spend some time researching a UK share dealing site that meets your needs. Crucially, you also need to decide whether you want to buy and hold Tesco shares for a number of years, or if you're more interested in trading stock CFDs on a short-term basis.
67% of retail investor accounts lose money when trading CFDs with this provider.
Looking to invest in other tech shares? Check out the companies below.
FAQs
What is the highest price Tesco shares have achieved?
How much does it cost to buy Tesco stocks in the UK?
Does Tesco pay dividends?
What is the minimum amount of Tesco shares I can buy?
What payment methods can I use to buy Tesco shares?