The forex market moves incredibly quickly. This global market processes nearly £4 trillion in currency every single day. If you want to stay ahead of the market, you need an STP broker. With a straight-through processing broker, there's no delay in your order and you automatically get the best possible price at the moment you execute your trade.
In this guide, we'll review the 5 best STP brokers in the UK and explain why you should start trading forex with an STP broker today.
Top 5 STP Brokers UK 2022
Many STP brokers charge a premium for their services and don't offer all of the tools you need to trade effectively in return. Thankfully, you're not stuck with one of these sub-par brokers for ultra-fast foreign exchange trading.
Instead, we focused our reviews on STP forex brokers that offer low spreads, powerful trading tools, and a wide selection of trading pairs. Here are our top 5 STP brokers in the UK for 2022:
eToro – Social Forex Trading Network
Libertex – Best Forex and Crypto Selection
Skilling – Best Algorithmic Trading Forex Broker
Plus500 – Lowest Spreads for Forex Trading
IG – Most Powerful Trading Platform
Best STP Brokers UK Reviewed
eToro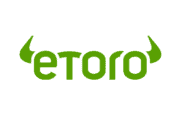 is one of the most affordable STP forex trading brokers in the UK. This brokerage charges zero commissions for CFD trading, and spreads for the popular EUR/USD currency pair are typically 1 pip or less even at peak trading hours. Holding a EUR/USD position leveraged at 30:1 only costs around $8 after swap fees. The platform offers CFD trading for 47 currency pairs, along with 14 commodities and 16 cryptocurrencies.
What really sets eToro apart is its trading platform. eToro is a social trading broker, so you can connect with millions of other traders after you create an account. You can share trading strategies and follow other forex traders, or even use copy portfolios to mimic the trades of professional currency traders.


eToro also offers plenty of research and analysis tools to help you find trading opportunities. The brokerage has an in-depth charting interface with more than 100 technical indicators and drawing tools. You also get access to an economic calendar and market news feed, which are essential tools for day trading forex.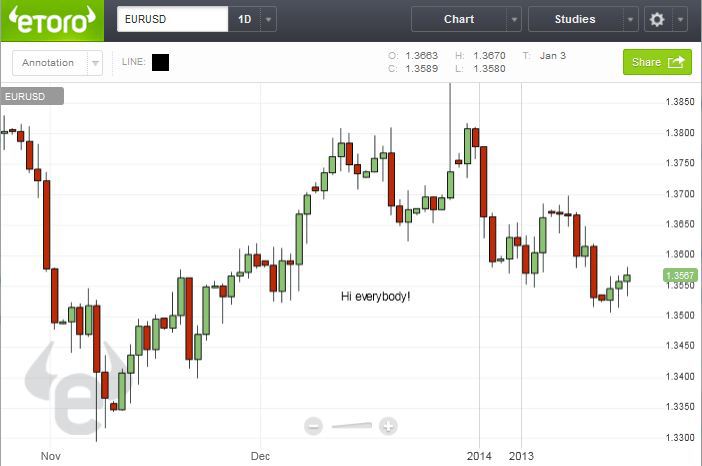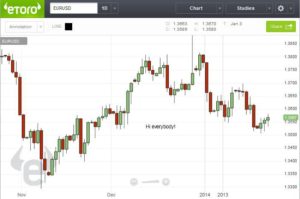 eToro is considered very trustworthy, which only adds to its allure as an STP broker. The brokerage is regulated by the UK's Financial Conduct Authority (FCA) and all UK accounts are insured for up to £85,000 under the Financial Services Compensation Scheme. eToro also provides 24/5 customer support, so you can get in touch anytime the currency markets are open.
Pros:
Low forex spread
Supports cryptocurrency and commodity trading
Social trading network with copy portfolios
Comprehensive trading platform
24/5 customer support
Cons:
Charges small withdrawal fee
Limited selection of exotic forex pairs
67% of retail investors lose money trading CFDs at this site.
2. Libertex – Best Forex and Crypto Selection
Libertex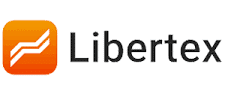 is a popular CFD broker built specifically with the needs of the fast-paced forex market in mind. The platform offers over 50 different currency pairs, as well as nearly 45 cryptocurrencies. Libertex allows retail traders to use leverage up to 30:1.
One of the things that set Libertex apart from other STP brokers in the UK is that this platform charges trading commissions. The commissions are priced in percentages and are essentially fixed spreads. For example, you can expect a commission of around 0.01% for the EUR/USD trading pair. However, the commissions don't change with liquidity, so you always know the fee you'll pay to trade a specific currency pair with Libertex.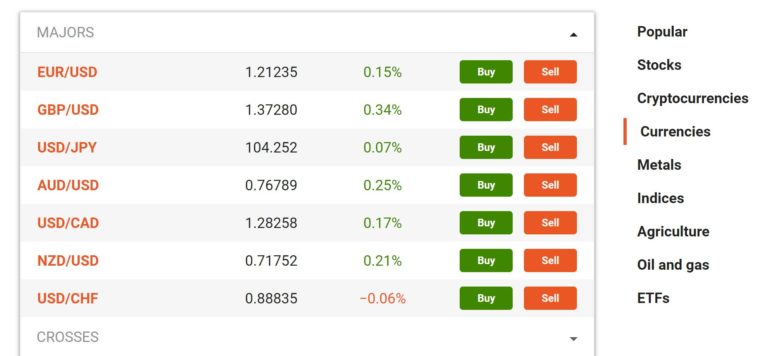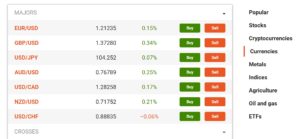 Another thing we like about this broker is that it offers 2 powerful trading platforms. For quick checks on the market and trading on the go, you can use the Libertex web platform or mobile app. It offers customisable layouts, dozens of technical studies, and a built-in news feed.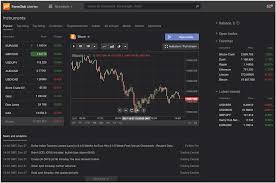 For more advanced analysis, you can integrate Libertex with MetaTrader 4. This software is widely used by forex traders because it enables you to create your own technical studies and offers a huge degree of flexibility. You can also build forex signals within MetaTrader 4.
Libertex is regulated by the Cyprus Securities and Exchange Commission. Customer service can be a bit slow, as you can only get in touch by email.
Pros:
Fixed commissions for each currency pair
Includes MetaTrader 4 trading platform
50+ currencies and 40+ cryptocurrencies
Regulated by CySEC
Cons:
Risk warning: CFDs are complex instruments and come with a high risk of losing money rapidly due to leverage. 74% of retail investor accounts lose money when trading CFDs with this provider. You should consider whether you understand how CFDs work and whether you can afford to take the high risk of losing your money.
3. Skilling – Best Algorithmic Trading Forex Broker
Skilling


is another highly regarded MetaTrader 4 broker that offers STP trade execution. This broker carries a wide selection of 73 currency pairs, making it a great choice for traders who want to trade exotic pairs. All trading is through CFDs, and retail traders can use leverage up to 10:1.
Skilling offers two different pricing models for forex trading. The broker's Standard account is 100% commission-free and offers extremely low spreads. The EUR/USD currency pair, for example, typically trades with a spread of 0.7 pips – well below the UK average of around 1 pip.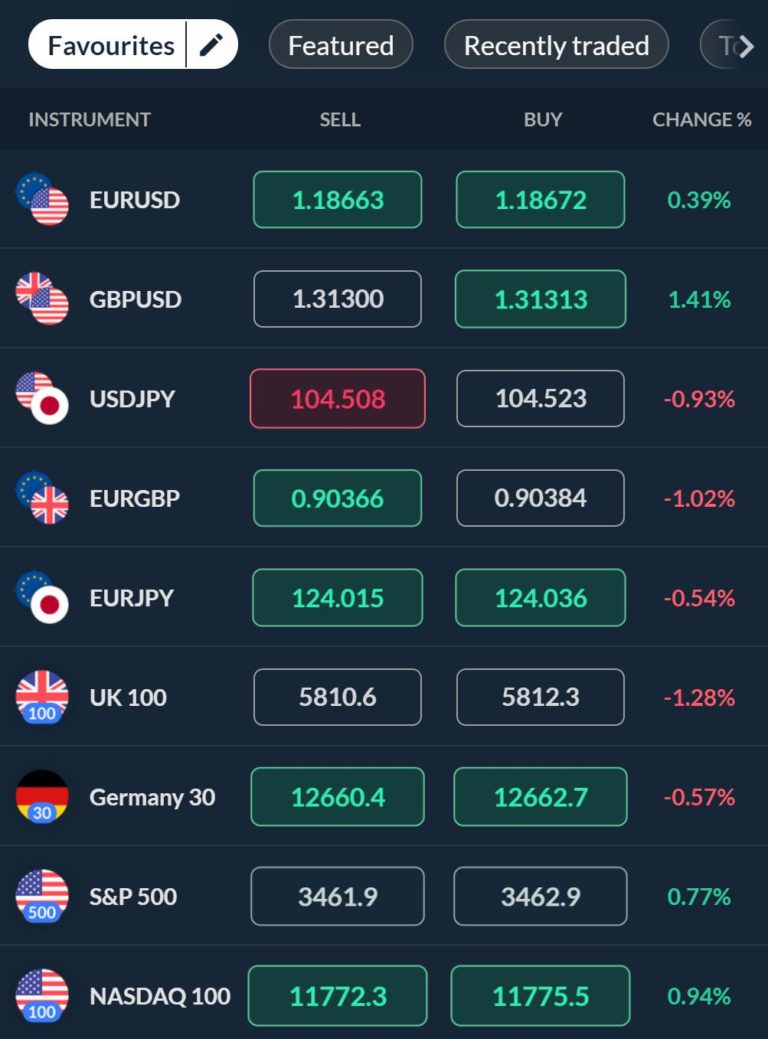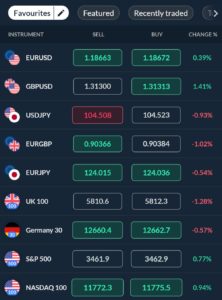 Your capital is at risk.
Alternatively, if you trade forex in large volumes, the Premium account can save you money by charging fixed commissions. You'll pay $35 per $1 million traded, along with a reduced spread (0.1 pip for the EUR/USD pair).
Skilling offers 3 different trading platforms, which can get a little confusing but is nice for flexibility. The standard trading platform is designed for retail traders and includes dozens of technical indicators, a market news feed, and basic analysis. One thing we liked is that you can compare multiple forex charts in the same charting window.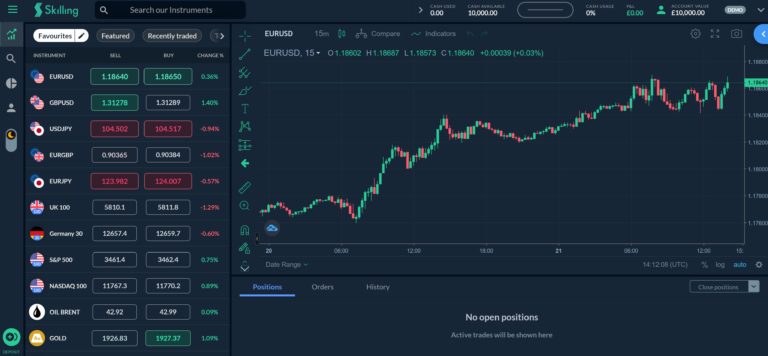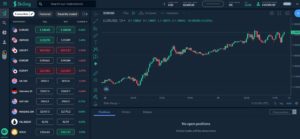 Skilling's cTrader panel is designed for algorithmic trading. Setting up the software requires knowledge of the C# and .net frameworks, though, so this isn't a good option for everyone. If you want auto-trading but don't want to code, you can also connect Skilling to MetaTrader 4 and use pre-made forex signals.
Pros:
73 forex pairs available
Extremely low spreads
Two different pricing structures available
Use Skilling Trader, cTrader, or MetaTrader 4 platforms
Chart multiple currencies in a single window
Cons:
cTrader requires knowledge of C# and .net
Your capital is at risk.
4. Plus500 – Lowest Spreads for Forex Trading
Plus500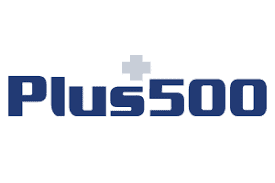 is one of the cheapest STP brokers in the UK. This platform charges an average spread of 0.7 pips for the EUR/USD trading pair. There are no account fees for most traders, and you can avoid paying an inactivity fee simply by logging into your account once every 3 months.
The broker carries CFDs for 70 currency pairs, which is more than enough of a selection for most traders. You can apply leverage up to 30:1. In addition, Plus500 is slowly increasing the number of cryptocurrencies it offers and is now up to 14 digital currency CFDs.
Plus500 arguably doesn't have the best trading platform in the industry, but it's still quite good. The charting software is available for web and mobile and includes nearly 120 technical indicators. However, you cannot create your own indicators or set up forex signals.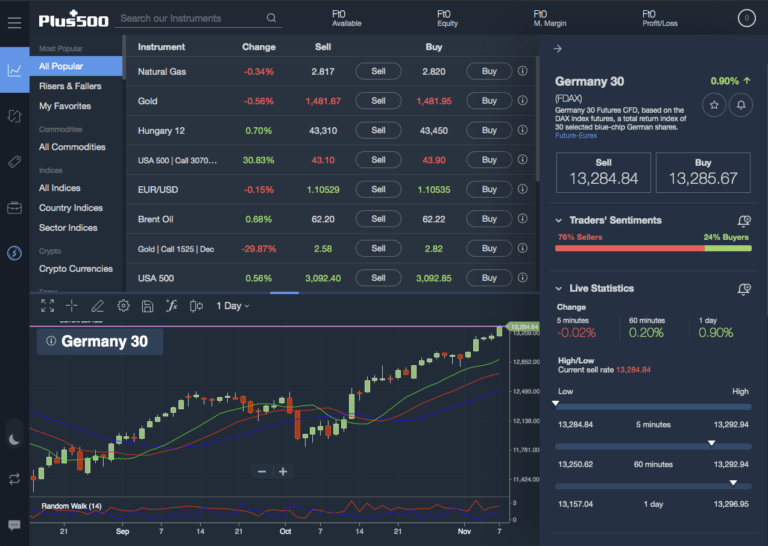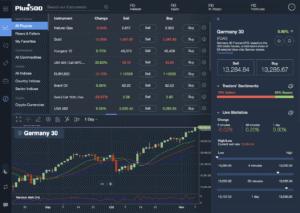 80.5% of retail investors lose money trading CFDs at this site.
Plus500 also gives you access to a detailed economic calendar and market sentiment gauge, which can be helpful in trading around short-term trends. The trading platform does have a market news feed, but it's not very focused on forex and doesn't offer a lot of breaking headlines.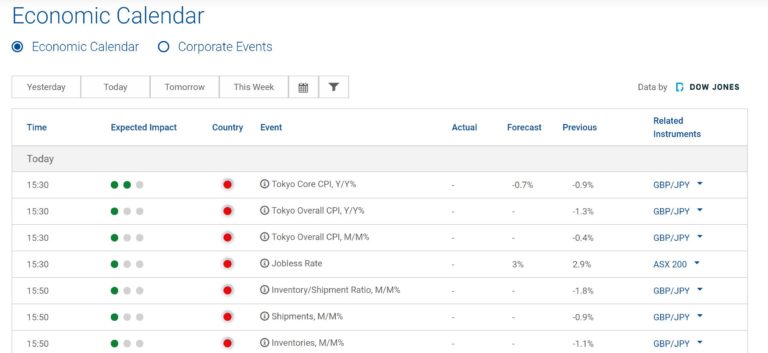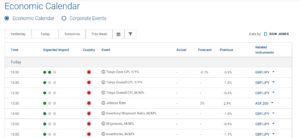 Another thing we liked about Plus500 is that the broker offers 24/7 customer service by email and live chat. That makes it relatively simple to resolve any problems that might come up while you're trading. The brokerage is regulated by the UK's FCA, so it's considered very trustworthy.
Pros:
Very low forex spreads
70 currency pairs to trade
Charting software with 120 technical indicators
Includes market sentiment gauge
24/7 customer support
Cons:
No custom indicators or forex signals
Limited forex market news
80.5% of retail investors lose money trading CFDs at this site.
5. IG – Most Powerful Trading Platform

IG has been operating in the UK since 1974 and is now one of the biggest forex brokers in the world. This platform offers a whopping 205 currency pairs for trading, so it's the broker of choice if you want to focus on exotics.
We especially like IG because it offers several incredibly powerful trading tools. IG's proprietary trading platform is incredibly easy to use and highly customisable. At the same time, it supports complex trade alerts and comes with a set of ready-to-run forex signals. IG also gives you access to ProRealTime, an incredibly comprehensive trading platform that supports algorithmic trading, forex signals, and custom technical indicators. If you're used to using MetaTrader 4, you can also connect that platform to your IG account.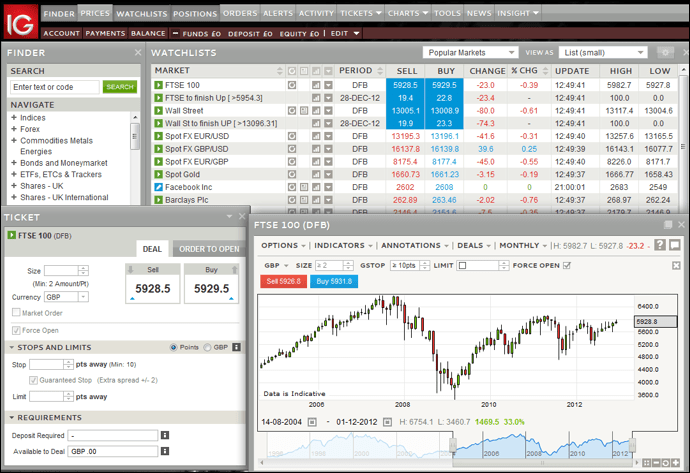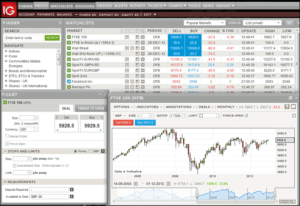 Your capital is at risk.
IG is also strong when it comes to analysis. The broker offers daily trade ideas based on its own signals and research. You can also access a detailed market news feed that's based on Reuters headlines as well as an economic calendar. IG also frequently issues internal analyst reports, although these typically focus on stock trading rather than forex trading.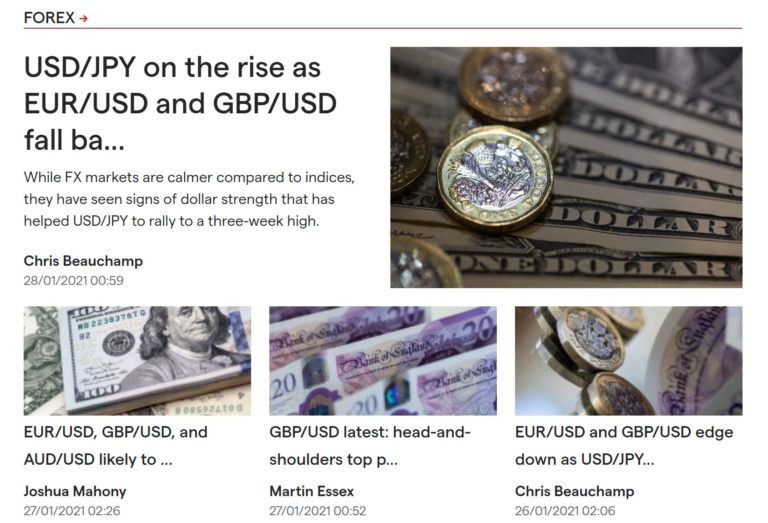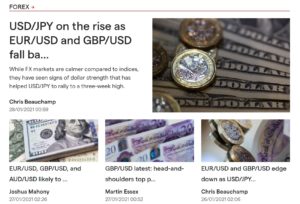 The main drawback to IG is its pricing structure. On its face, IG looks relatively affordable. The broker doesn't charge commissions and the average spread for the EUR/USD trading pair is just 0.6 pips. However, IG has very high swap fees, exchange fees, and other fees that quickly increase the cost of trading. A $20,000 EUR/USD position with 30:1 leverage costs over $17, compared to just over $8 at eToro.
Pros:
205 currency pairs available
Supports trade alerts and forex signals
Includes ProRealTime and MetaTrader 4
Access to daily research
News feed from Reuters
Cons:
Expensive swap and exchange fees
Your capital is at risk.
What is an STP Broker?
An STP (straight through processing) broker is a forex broker that passes your trades directly through to liquidity pools for execution. This is different from market maker brokers, which send your trade to a trading desk where it can be matched with other incoming orders.
In essence, STP brokers automate the process of foreign exchange trading. Instead of holding up your trade at the brokerage to be looked over by the trading desk, it's passed 'straight through' to a bank or another liquidity pool where it can be fulfilled. Typically, there are several liquidity pools available, so STP brokers automatically choose the one that's offering the best price quote for your trade.
Benefits of Choosing an STP Broker
There are a number of benefits to the STP model for forex trading.
First, it's fast. Your trade doesn't need to sit at a trading desk and be manually fulfilled. Everything is electronic, and there's no delay in matching your order with a liquidity pool that can fulfill your trade. The biggest holdup when placing trades with an STP broker is the speed of your Internet connection, not the trade execution process itself.
That's a big deal in the forex markets, which move incredibly quickly. If you're scalping based on small price movements or trying to trade around a breaking news announcement, millisecond delays can have a big impact on your trading performance. Using an STP forex broker ensures there's never a delay.
In addition, since there's no delay, there are no requotes. The price you see when you hit execute is the price you get.
Another major benefit to using an STP broker is that these brokers don't bet against their traders. With a market maker broker, your broker acts as the counterparty to your trade – so it's incentivized for your trade to lose. With an STP brokerage, the broker isn't the counterparty to your trade. So, the broker is incentivized to execute well and collect its commission or spread.
STP brokers can also frequently offer better spreads compared to market maker brokers. That's because they connect your order with several large liquidity pools (like major banks and investment firms), instead of acting as the counterparty and giving you access to just a single small liquidity pool. Since you have more access to liquidity, you get tighter spreads and better execution prices.
STP Brokers Fees Comparison
One of the biggest considerations when choosing an STP forex broker is how much you'll pay for each trade. STP forex brokers typically charge two different types of trading fees: commissions and spreads.
| | | | | |
| --- | --- | --- | --- | --- |
| | Average EUR/USD Spread | Fixed or Variable Spreads | Account Fees | Inactivity Fee |
| eToro | 1.0 pips | Variable | £4 withdrawal fee | $10/month after 1 year |
| Libertex | 1.0 pips | Fixed | None | €10/month after 6 months |
| Skilling | 0.7 pips | Variable | None | None |
| Plus500 | 0.7 pips | Variable | None | $10/month after 3 months |
| IG | 0.6 pips (high swap rates) | Variable | None | $12/month after 2 years |
Commissions are flat, per-trade fees. You'll pay a commission both when you enter a trade and when you exit it. The commission might be the same for all forex trades with a broker, or, as for Libertex, the commission can vary between forex pairs.
Many online brokers, including eToro, Plus500, and Skilling, now offer 0% commission forex trading.
Spreads are variable fees that rise when liquidity for a forex pair is low and fall when liquidity is high. The spread is the difference between the bid and ask price for a forex pair, so you won't notice it as a fee when you place the trade. However, it plays a significant role in every trade's profitability.
Most forex brokers charge spreads, and they can vary widely between brokers for the same currency pairs or throughout the trading day.
If you're holding forex CFD positions overnight or using leverage, you could also be charged swap fees that can add up quickly. Be sure to compare these fees between brokers if you are not strictly day trading forex.
It's also a good idea to check on non-trading fees before you commit to a broker. Some brokers charge deposit or withdrawal fees, currency conversion fees, or inactivity fees.
How to Get Started with a STP Broker
Ready to trade forex with an STP broker? We'll show you how to get started with eToro, which offers over 40 different currency pairs, 0% trading commissions, and a social trading network.
Step 1: Sign Up for an eToro Account
Head to eToro's website and click 'Join Now' to create a new trading account. You can sign up using your email, or log in using your Google or Facebook credentials.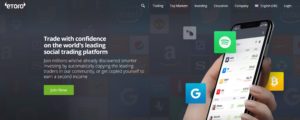 67% of retail investors lose money trading CFDs at this site.
In order to comply with UK financial regulations, eToro requires you to verify your identity before you can deposit money and start trading. You can complete this step online by uploading a photo of your passport or driver's license as well as a photo of a recent utility bill.
Step 2: Deposit Funds
Next, fund your eToro account. The broker requires a minimum deposit of $50, which you can pay by debit card, credit card, PayPal, Neteller, Skrill, or bank transfer. Funds from card and electronic payments can be used to start trading right away, while funds from a bank transfer typically take a few days to clear.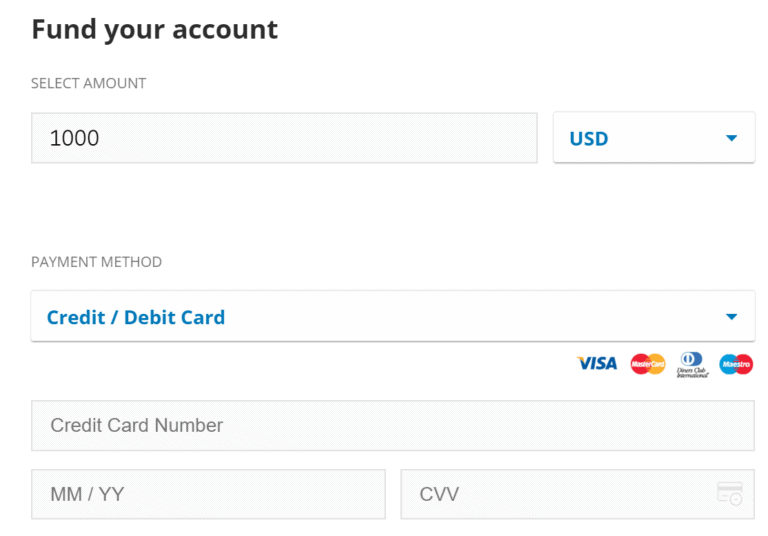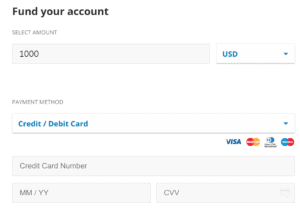 Step 3: Start Trading
Now you're ready to start trading with eToro. You can browse the selection of forex pairs available by heading to your dashboard and selecting the 'Currencies' market. Or, enter the name of a forex pair and click 'Trade' to open a new order form.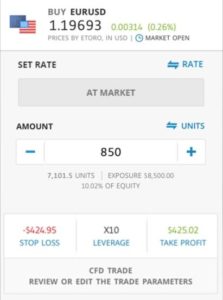 In the order form, you can select how much money you want to trade, whether to apply leverage up to 30:1, and whether to add a stop loss or take profit level to your trade. When your trade is ready, click 'Open Position' to send your order straight through to a liquidity pool for execution.
Conclusion
Using an STP broker is key to staying ahead of market movements as a forex trader. These brokers don't delay your order execution, and they typically offer better execution prices and more liquidity compared to market maker brokerages. Plus, you have plenty of options when it comes to finding an STP broker in the UK that offers low-cost trading and advanced trading platforms.
Ready to start trading forex with the best STP broker in the UK? Click the link below to sign up for eToro today!
eToro – Best 0% Commission STP Forex Broker
67% of retail investors lose money trading CFDs at this site.
FAQs
What does STP mean in forex trading?
Are STP brokers more expensive?"
Is slippage an issue with STP brokers?
What is a liquidity pool in forex trading?
Do STP brokers only offer forex trading?