XM is a well-established broker for forex and CFD trading in the UK. This broker offers nearly 60 currency pairs and more than 1,000 CFDs, plus commission-free account options. What especially stands out about XM is that it gives traders access to the full MetaTrader software suite, which enables you to use automated trading, forex signals, and more.
So, is XM trading the best UK broker for you? In our XM trading review, we'll take a closer look at this broker to highlight what you can trade, how the trading platform works, and whether XM can match up against competitors like eToro.
What is XM Trading UK?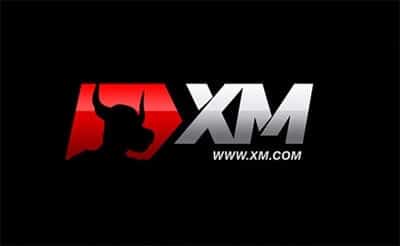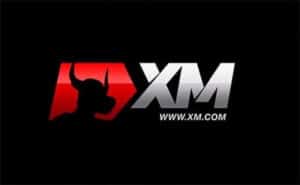 XM is a global forex and CFD broker founded in 2009. The broker is owned by Trading Point Holding, which also owns Trading.com. XM trading is fully available in the UK, and the broker boasts more than 2.5 million clients in 196 countries around the world.
XM trading offers a comprehensive platform with a huge variety of assets to trade. In addition to offering dozens of currency pairs for forex trading, XM has over 1,000 stock, commodity, cryptocurrency, and index CFDs. The broker is also dedicated to offering exceptional service, which has helped it build a loyal following among UK traders over the past decade.
XM Trading Assets
XM offers UK traders access to an incredibly wide range of assets. Let's take a closer look at all the markets you can do with this broker.
Forex
XM has built its brokerage first and foremost around forex trading and it has earned a reputation as one of the top UK forex brokers. The trading platform currently offers 57 currency pairs with leverage up to 30:1. XM also has several different account types, which we'll discuss in more detail below, that vary the size of a forex lot and your fees for forex trading.


Stocks and Indices
Although XM was founded for forex trading, it's made huge headway as a stock broker as well. You can trade any of 1,240 stock CFDs (contracts for difference) at leverage up to 20:1. The diversity of stocks is very large, as XM allows trading for companies from the US, UK, Europe, Canada, Brazil, and Russia. Notably there are no stock CFDs to trade from Japan, Hong Kong, or China.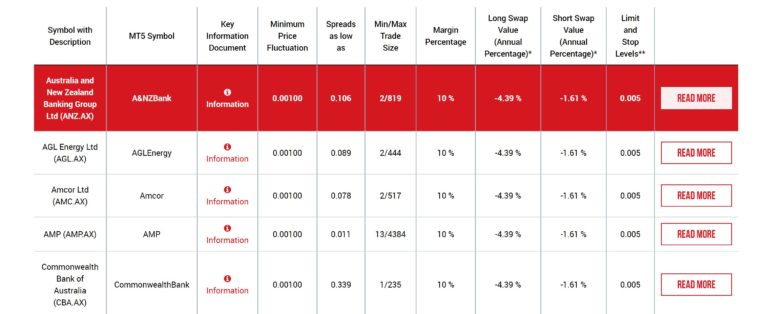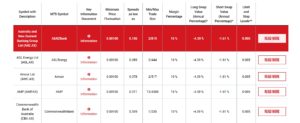 If you want exposure to markets in these countries, though, you can trade 28 different stock index CFDs. XM doesn't offer ETF trading at this time.
Commodities
XM doesn't have the widest selection of CFDs for commodity trading, although all of the most popular commodities are available. For instance, the broker's 15 CFDs allow oil trading for Brent and WTI crude, gold trading, and futures trading for a variety of soft commodities like cocoa and wheat.
Cryptocurrency
One thing that UK traders will want to be aware of is that XM does not offer any cryptocurrency trading. This is a major disadvantage for trading with XM in the UK since nearly all of its major competitors offer CFDs for the most popular digital coins.
XM Trading Account Types
XM has three different account types for forex trading: Micro, Standard, and Zero. Which trading account you choose will affect the lot size for forex trades, your fees for forex trading, and what currency you can use for your account.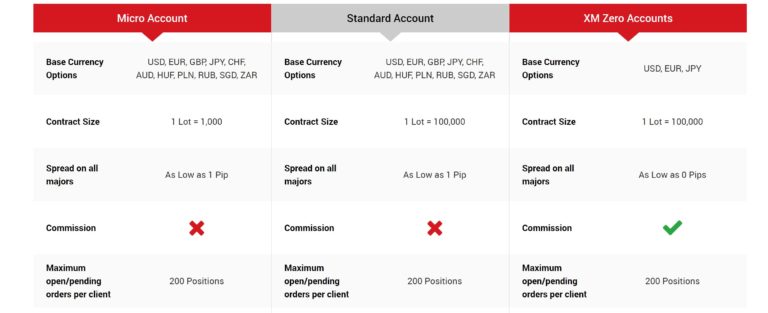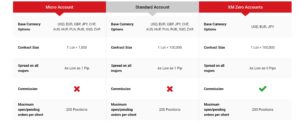 The Micro account is a commission-free account that treats one lot as 1,000 forex future contracts. It's ideal for beginner and intermediate forex traders who would rather pay spreads than fixed commissions and how to want to trade relatively small amounts of money.
The Standard account is almost identical to the Micro account, except that one lot is equivalent to 100,000 forex contracts. So, it is best if you want to trade larger volumes. Both the Micro and Standard accounts support 11 different base currencies and have a minimum deposit requirement of just £5.
The Zero account reduces spreads for forex trading to as low as zero pips but introduces fixed trade commissions of $3.50 per lot. The Zero account only supports USD, EUR, and JPY as base currencies and requires a $100 minimum deposit. So, expect to pay some additional currency conversion fees when using this account type.
XM Trading Spreads
Spreads for forex trading and CFD trading at XM are incredibly low, which is one of the biggest reasons that this brokerage is so popular in the UK. XM charges just 1.7 pips for trading the EUR/USD forex pair during peak market hours, which is well below the industry average. At its lowest, the spread can drop to 1.0 pips.
Note that if you have a Zero account, the spread can be even lower. During peak market hours, some major forex pairs can have no spread at all.
CFD trading is commission-free, but spreads can vary widely depending on what assets you are trading. Generally, the spreads are much lower than the industry average. For example, XM charges a spread of 0.7 pips for the popular S&P 500 index CFD, compared to an average of over 1 pip at many other UK brokers.
XM Trading Fees
All XM trading in the UK is 100% commission-free, with the exception of forex trading if you sign up for a Zero account. In that specific case, you will pay reduced spreads but a fixed commission of $3.50 per lot with a Zero account.
Importantly, XM is relatively light on account fees. You won't pay a deposit or withdrawal fee at this brokerage, and there is no monthly fee simply for having an account. XM does charge a withdrawal fee, but it's just £15 after one year of inactivity and £5 per month for every additional month of inactivity.
It also helps that XM supports 11 different base currencies, including GBP. This reduces the amount that you're likely to spend on currency conversion fees.
XM Trading Minimum Deposit
Micro and Standard accounted require a minimum deposit of just $5, while Zero accounts have a $100 minimum.
XM Trading Platform
XM doesn't offer its own proprietary trading platform. Instead, it gives traders access to the widely used and hugely popular MetaTrader 4 and MetaTrader 5 software packages.
The two versions of MetaTrader are similar in many ways, except that MetaTrader 4 only supports forex trading. MetaTrader 5 supports forex and CFD trading for stocks, indices, commodities, and cryptocurrencies. Both MetaTrader 4 and 5 are available on your computer as well as through mobile trading apps for iOS and Android.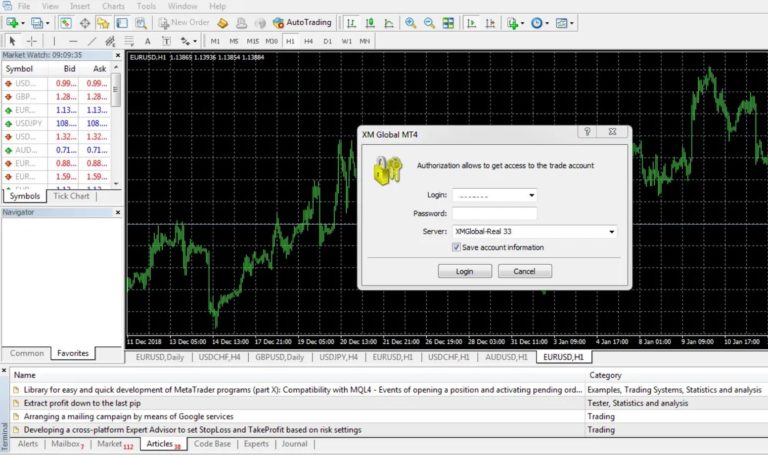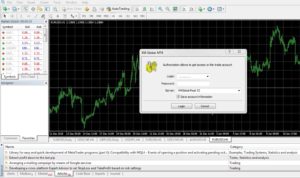 The MetaTrader software comes with a steep learning curve, especially for first-time traders. The layout of the software is somewhat confusing, and it can be difficult to search for specific assets. The main way to find assets is to navigate through a drop-down folder structure, which isn't all that efficient.
Once you get a handle on the platform, however, it becomes clear why XM relies on MetaTrader. MetaTrader 5 comes with more than 80 built-in technical studies and dozens of drawing tools to help you analyze price movements. In addition, you can easily build your own custom indicators using the software's purpose-built coding language.
The platform's charts are exceptionally flexible, too. You can easily switch between candlestick and other types of charts, such as Heikin-Ashi charts. MetaTrader 4 also supports tick-level price data as well, so you can see what the market is doing in real-time.
Importantly, MetaTrader 4 and 5 each support forex signals and forex robots. You can create these using any of MetaTrader's built-in indicators or by creating your own custom technical indicators. The software also provides all the tools you need to backtest a strategy to make sure that your signals will work as expected. You can access up to 10 years' worth of historical price data for any currency pair that XM supports and see how your forex signal or robot would have triggered under past conditions.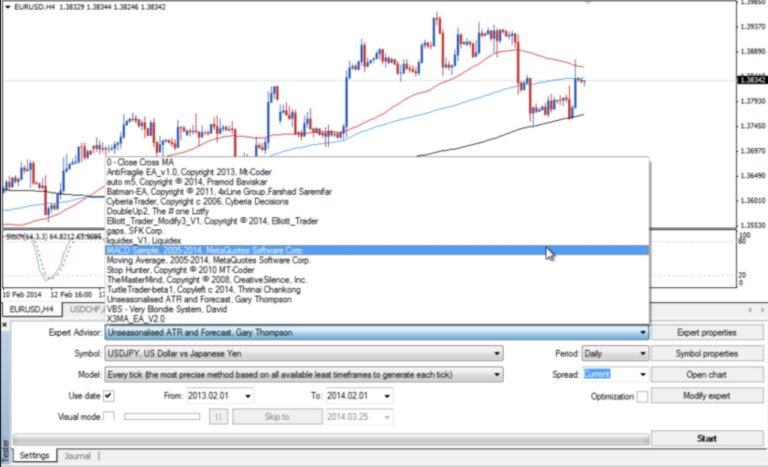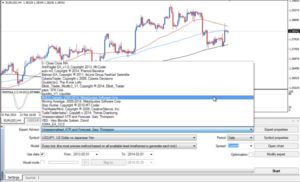 XM Trading MT4
Why use MetaTrader 4 for XM trading in the UK as opposed to MetaTrader 5? MetaTrader 5 isn't simply a newer version of MetaTrader 4 – there are some important differences between them.
The most relevant to UK traders is that MetaTrader 4 primarily supports forex trading and only has charts and data for a limited range of CFDs. MetaTrader 5 has much more support for CFD trading, so it's the better choice if you plan to trade stocks or commodities with XM.
Another thing worth noting is that MetaTrader 4 allows you to manage trades individually rather than in aggregate for an asset. This means, for example, that if you have three long positions for the EUR/USD forex pair, you can modify or close each specific position – they are not aggregated into one large position as they would be in MetaTrader 5. This can be important for more complex trading strategies.
Keep in mind that if you want to use both MetaTrader 4 and MetaTrader 5 with XM, you can. XM allows you to open multiple accounts, and you get to decide which trading platform you want to use for each.
XM Trading Tools
While XM doesn't offer its own trading platform, it does have a huge variety of tools to help you make trading decisions. To start, the broker offers all the feeds you would expect from a top-tier broker. There's a news feed that covers global forex, stock, and commodity headlines along with an economic calendar. Both can be filtered by the market that headlines or events are expected to impact.
XM also gives you access to technical research from its in-house analysts. These are typically focused on major and minor forex pairs, and take a closer look at the day's price charts to identify potential trends or support and resistance levels. XM typically releases several technical analysis posts daily, which can be quite helpful for forex traders looking for a leg up on the market.
Even better, the brokerage offers daily trade ideas that cover the forex, stock, and commodity markets. Most of these are sourced using Autochartist, an automated technical analysis software that identifies price patterns. One thing that's especially nice about these trade ideas is that they come with quality scores and well-defined price targets.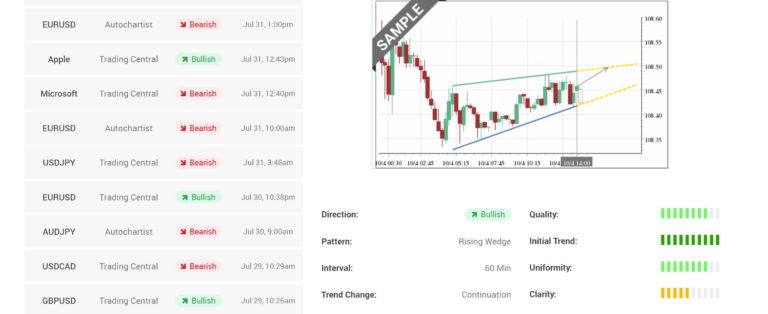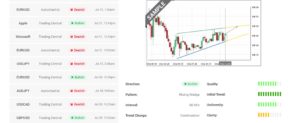 One other critical tool that's worth highlighting is XM's technical indicators for MetaTrader 4 and 5. There are more than 20 custom-built indicators that aren't standard for these software packages. Better yet, these indicators can easily be incorporated into your trading strategy as forex signals.
Is XM Trading Legit?
XM trading has been around for more than a decade and is under the authority of some of the most highly respected financial authorities in the world. In the UK, XM is governed by the Australian Securities and Exchange Commission. All UK trading accounts are protected by the UK's Financial Services Compensation Scheme in the event that the broker runs into financial trouble.
Another benefit to XM trading is that the broker provides negative balance protection. So, even when you're trading with leverage, you cannot lose more money than you deposit into your account.
How to Use XM Trading
Ready to get started with XM trading in the UK? We'll walk you through how to set up an account and place your first trade with this broker.
Step 1: Create an XM Trading Account
To create an XM trading account, head to the broker's website and click 'Open an Account' from the menu. You will need to enter personal information like your name, email, and phone number. Then choose what type of trading account you want to open and whether you want access to the MetaTrader 4 or MetaTrader 5 platform.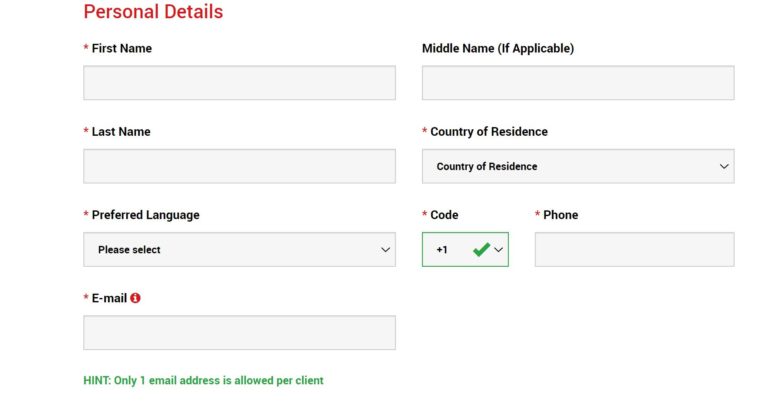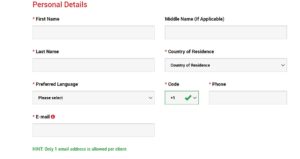 XM requires that you verify your identity in order to comply with government regulations. To complete your registration, upload a copy of your driver's license or passport.
Step 2: Fund Your XM Trading Account
Log into your new XM trading account, navigate to the Member's Area, and select 'Deposits/Withdrawals.' You can choose to deposit funds to XM by credit or debit card, e-wallet, bank transfer, or wire transfer. Keep in mind that the minimum deposit for Micro and Standard accounts is £5, while the minimum deposit for Zero accounts is £100.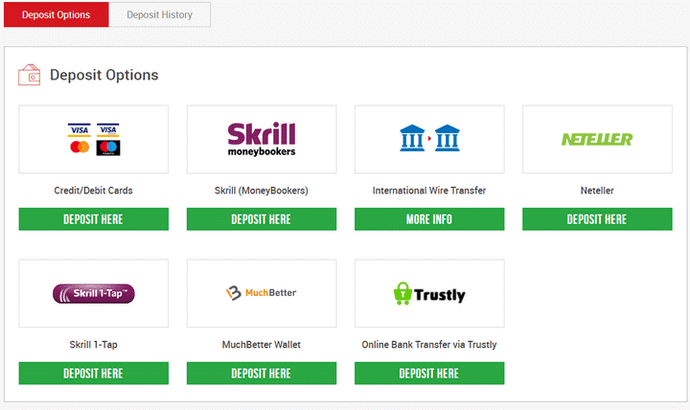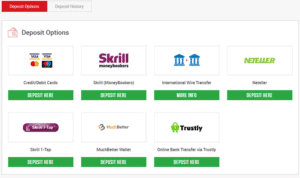 Step 3: Place Your First Trade
Now you're ready to place your first trade with XM. You'll need to do this through the MetaTrader trading software rather than through your online XM account.
In MetaTrader, use the 'Symbols' menu to find a forex pair or CFD to trade. You can browse by asset type or search for an asset by name. Click on the asset to open a chart, then click 'New Order' to open a new order form.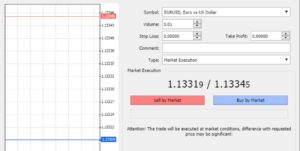 In the order form, you can select the parameters for your trade like when it should be executed and how much money you want to trade. You can also set a stop loss or take profit level in accordance with your trading strategy. When you're ready, click 'Buy' or 'Sell' to open your first trade with XM.
XM Trading Pros & Cons
Pros
Wide variety of forex pairs and stock CFDs
Multiple account types for forex trading
Very low spreads, especially for CFDs
Includes MetaTrader 4 and MetaTrader 5 platforms
Supports custom indicators and forex signals
Very few account fees
Cons
No ETF or cryptocurrency trading
Doesn't support social trading
MetaTrader has a steep learning curve for beginners
XM Trading vs eToro
Our XM trading review found that this broker offers low spreads, a wide variety of assets, and a capable trading platform. But how does XM stack up against one of the best forex and CFD brokers in the UK – eToro?
eToro trading edges out XM when it comes to what assets you can trade. While eToro doesn't have as many exotic forex pairs, the broker offers more than 450 ETFs and CFD trading for more than a dozen top cryptocurrencies. It's also worth noting that you can buy eToro's more than 800 global shares outright or through CFDs depending on your trading goals.
We also found that eToro has slightly lower fees for many assets compared to XM. eToro's spreads for major forex pairs like the EUR/USD is just 0.7 pips with a standard account, compared to 1.6 pips at XM. eToro also keeps its spreads for stock CFDs well below the industry average, and all trades – including outright stock and ETF trades – are 100% commission-free.
XM's trading platform is somewhat more technical than eToro's, which can be helpful for more advanced traders. For instance, eToro's charting software doesn't support backtesting or custom indicators. However, eToro's trading platform is easier to use, especially for beginners, and the broker has a massive social trading network. This is a major advantage because it enables you to interact with other traders and quickly gauge traders' sentiments about any asset.
Overall, we think eToro is a better choice than XM for most UK traders. It boasts more tradable assets, lower fees, and a highly versatile trading platform with a built-in social network.
Assets to Trade
EUR/USD Spread
Account Fees
Trading Platform Features
XM
Forex, stocks, indices, commodities
1.6 pips
No deposit/withdrawal fee

£15 inactivity fee after 12 months

Custom indicators

Strategy backtesting

Forex signals

eToro
Forex, stocks, ETFs, indices, commodities, cryptocurrency
0.6 pips
No deposit fee

£4 withdrawal fee

£10 inactivity fee after 12 months

100+ technical indicators

Social trading network

Copy portfolios
Conclusion
Our XM trader review found that this broker offers powerful trading tools that help it stand out for UK traders. The MetaTrader 4 and 5 software platforms can be hard to get started with, but they allow you to create custom indicators, backtest a new strategy, or apply forex signals to improve your trading. Even better, XM has its own library of forex signals that you can copy or modify to jumpstart your account.
We liked that XM generally offers low fees, particularly for stock and index CFDs. The selection of forex pairs and stock CFDs is also very nice, although it's noteworthy that XM doesn't offer any ETF trading or cryptocurrency trading. This can be a major blow for UK traders who want to trade a wider variety of asset classes.
On the whole, we would recommend eToro over XM for the majority of UK traders. eToro beats XM when it comes to the variety of assets you can trade and the spreads for CFD trading. Plus, eToro's capable trading platform comes with a massive social trading network to help you get an edge on the market.
Ready to get started with eToro? Click the link below to sign up for an account today!
eToro – Best UK Trading Platform with 0% Commission
FAQs
Can I open a demo account at XM?
Does XM support Islamic trading accounts?
Does XM allow me to open more than one trading account?
Is there a sign-up bonus when I make my first deposit at XM?
Does XM support forex options trading?