An ECN broker is used by seasoned traders looking for a competitive bid/ask price possible on a chosen financial market. In doing so, you'll gain direct access to the market participants – which includes large-scale traders, banks, and hedge funds.
In this guide, we review some popular ECN brokerages in the UK and show you how to begin trading with your preferred stock broker in the UK.
 ECN Brokers UK 2022
Below you will find a list of the popular ECN brokers in the UK.- Scroll down to read our in-depth review of each platform.
ECN Brokers UK Reviewed
After reviewing dozens of ECN brokers currently offering accounts to UK residents, here are the reviews of some of the popular ECN Brokers in the UK:
1. eToro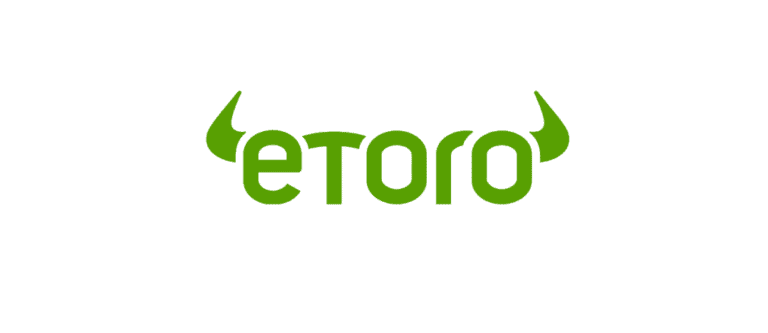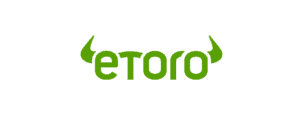 eToro is a popular broker – with over 26 million clients using the platform to buy, sell, and trade financial assets.
eToro offers a straightforward pricing structure – the platform charges nothing in the way of commissions, nor is there a monthly or annual maintenance fee.
UK equities listed on the London Stock Exchange can also be traded without needing to pay the standard 0.5% stamp duty fee. Unlike other UK stock brokers in the online arena, eToro does not charge you anything to invest in stocks. This means that users have the option to trade financial instruments from 16 non-UK exchanges without needing to pay a premium.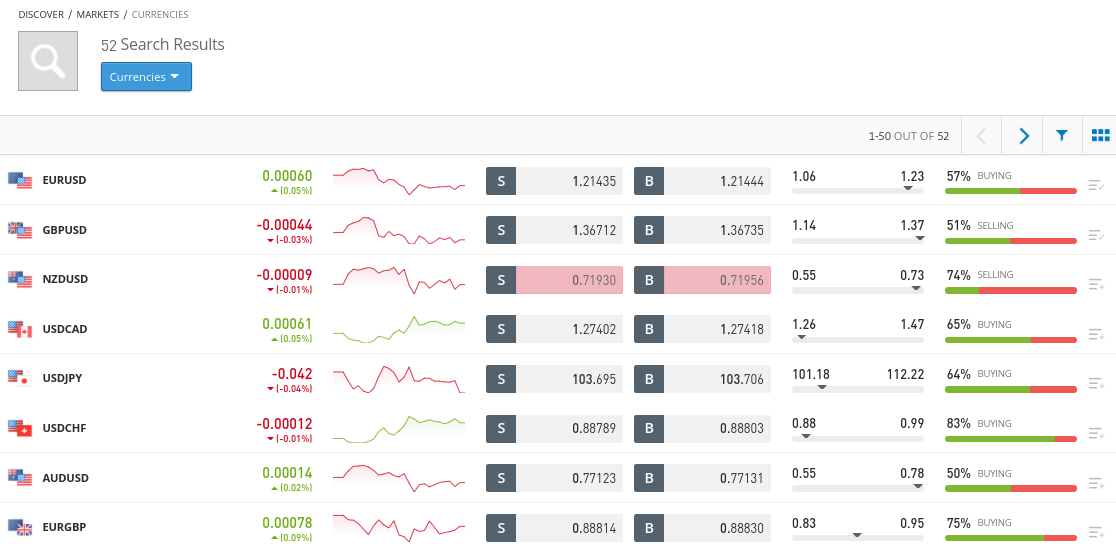 In terms of supported assets, eToro offers thousands of stocks, ETFs, cryptocurrencies, commodities, and forex pairs. The eToro platform offers high-quality order execution. In simple terms, this means that some of the exposure found at eToro is autonomously sent to tier-one liquidity providers, such as banks.
Crucially, this means that eToro makes money irrespective of which way the markets go – meaning that there no conflict of interest. This FCA-regulated broker requires a minimum deposit of just $50. Users' accounts may be funded instantly with a debit/credit card or e-wallet.
| | | | | | |
| --- | --- | --- | --- | --- | --- |
| Stock Broker | Minimum Deposit | Fractional Shares? | Pricing System | Cost of Buying Stocks | Fees & Charges |
| eToro | $10 | Yes – $10 minimum | 0% commission on ALL real stocks, spreads for CFDs | Market spread is not included when buying real stocks | No Deposit fees, $5 withdrawal fee, $10 inactivity fee, no account management fees. |
Sponsored ad. 68% of retail investors lose money trading CFDs at this site
2. FXTM 

Forex Time (FXTM) is a popular ECN Forex Broker, which offers its services in the UK.
This popular provider – which is is authorized and regulated by the FCA, offers three ECN-specific accounts to choose from. For example, the standard ECN Account allows users to trade forex with spreads of just 0.1 pips, alongside a small commission of $2 per lot.
The minimum deposit here is £500. The next option is the ECN Zero Account which will allow you to fund your account with just £200 and you won't pay any trading commissions. Instead, all fees are built into the spread – which starts at 1.5 pips.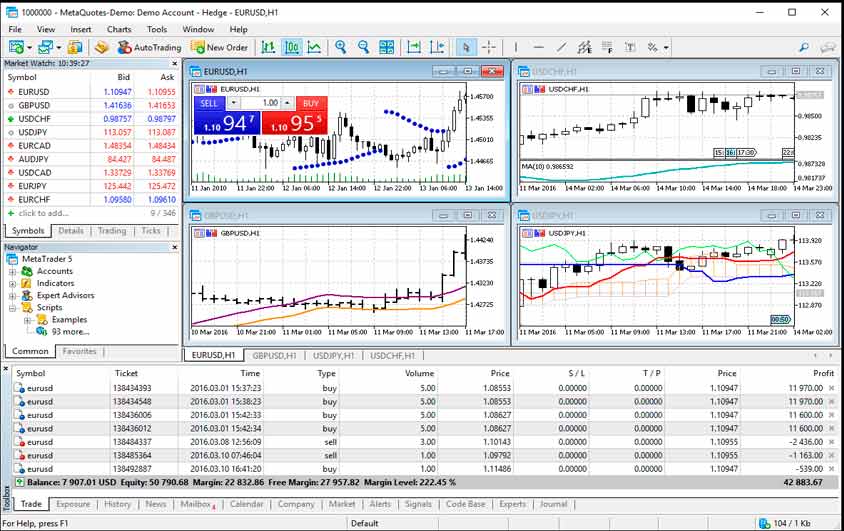 Finally,the FXTM Pro Account requires a minimum deposit of £25,000 – but it will effectively eliminate all trading-related fees. This is because FXTM won't charge you any commissions or fixed spreads.
When it comes to supported currency pairs, FXTM offers heaps of minors, majors, and exotics. Finally, all ECN trading at FXTM is facilitated via the popular third-party platform MT4.
There is no guarantee you will make money with this provider.
3. Pepperstone 

ECN is a popular online platform that isn't an ECN broker per se – but it still gives you access to ECN spreads. This is because the platform executes your orders at a rate equal to those offered by ECN brokers, so you'll still be trading at institutional prices.
Notably, rather than demanding £25,000 for the pleasure of obtaining ECN spreads, Pepperstone requires a minimum deposit of just $200. In terms of supported markets, this platform covers several asset classes – all of which are offered via CFD trading instruments.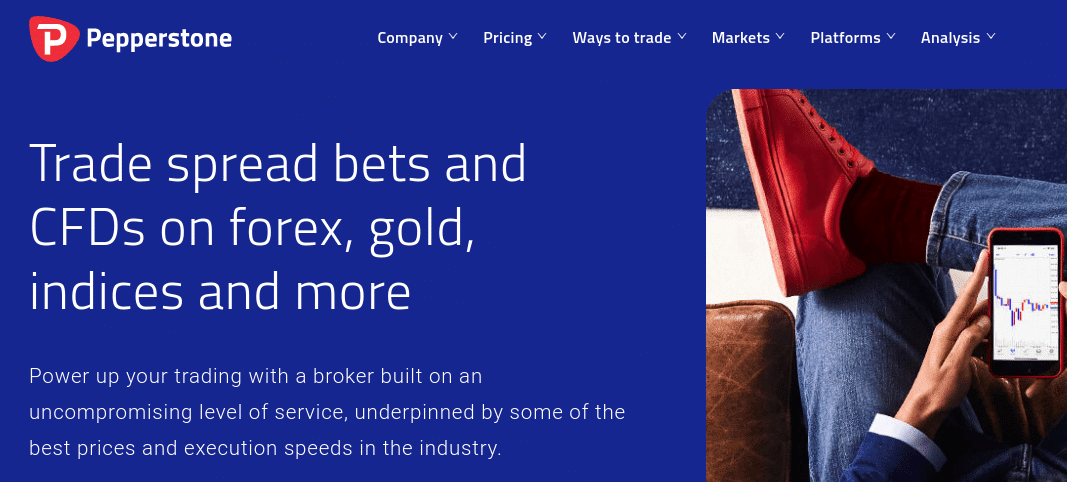 This includes forex, stocks, indices, and commodities. When it comes to fees, the Pepperstone Razor Account – which is what you will need to get ECN prices, comes with a minimum spread of 0 pips on major markets like EUR/USD. The commission itself amounts to just £4.59 per £100,000 traded.
Users can get their money into their Pepperstone account, with the platform supported Visa, MasterCard, bank transfers, and even Paypal. And finally, Pepperstone is authorized and regulated by the FCA .
There is no guarantee you will make money with this provider.
What is an ECN Broker?
The Electronic Communications Networks (ECN) is the financial intermediary that allows big banks and other instructions to trade assets on a direct basis. With the elimination of third-party dealers, ECN platforms offer the most competitive trading fees possible.
In fact, there is often no difference between the bid and ask price at all – meaning that ECN providers allow users to trade at zero spreads. Therefore, ECN brokers are simply online trading platforms that give you direct access to the ECN system.  As ECN brokers often attract huge trading volumes, they are able to provide a significant liquidity pool.
Features of an ECN Broker
Due to the vast options of ECN brokerages in the UK, users may find it challenging to pick a suitable ECN broker that can cater to their investing needs.
In the sections below, we go through some key features and factors that may affect a user's investing decision in the popular ECN brokerages in the UK.
Tighter Spreads
Depending on the broker you select, users may be offered various tight spreads while trading. Some popular brokerages may even offer no spreads on their trading accounts.
To learn more about the spread costs, you can read our guide on the popular low spread brokers active in the UK that do not have access to the ECN system – but still offer low fees and low account minimums.
High Liquidity Levels
As we briefly mentioned earlier, many popular ECN brokers may possess the largest liquidity levels. For those unaware, liquidity simply refers to the amount of capital that is available in a particular market. The more capital there is, the easier it is for the trade to be executed.
After all, in order to purchase an asset you need to find somebody that is willing to sell it – and visa-versa. When liquidity levels are less than desirable, this can have a major impact on your ability to enter and exit a trade.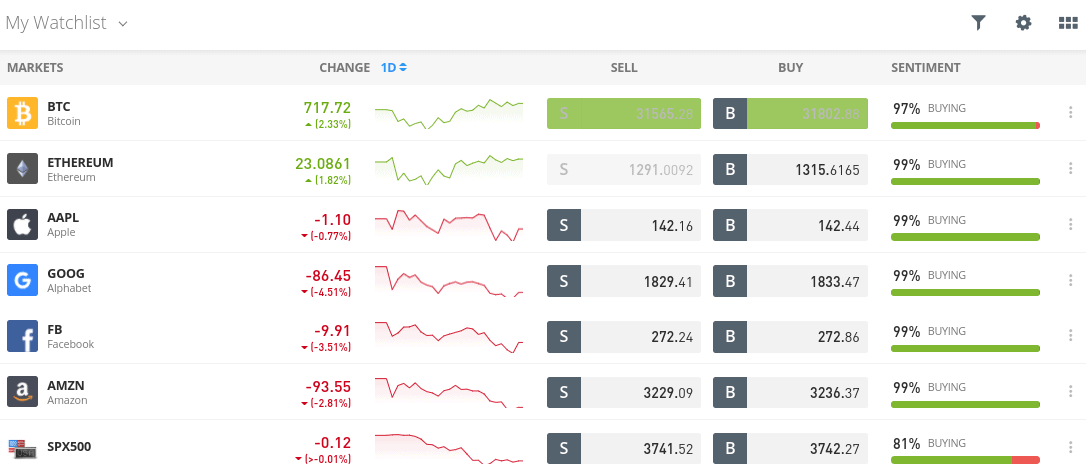 Furthermore, low liquidity levels result in wider spreads – meaning that it costs you more to access your chosen market. In the case of the some of the ECN brokers on this list, you are trading alongside hedge funds and financial institutions, so liquidity will never be an issue.
No Conflict of Interest
When you use an online broker that doesn't utilize the ECN system, there is every chance that there will be a conflict of interest. This is because trading platforms have been known to 'bet against' their clients. In doing so, they will always have an advance, as brokers simply have access to better rates and spreads than the Average Joe trader.
For example, if you were to place a £2,000 sell order on GBP/USD, the broker in question might place the exact opposite position.
In this scenario, that would be a £2,000 buy order on GBP/USD.
In turn, if your trade results in a loss, your broker will be delighted – as it placed a contrasting trade.
This isn't a good relationship to have with a financial provider that is supposed to have your interests at heart.
There is less chance for a conflict of interest once you properly compare and choose the right ECN Broker.
High Account Minimums
While using an ECN broker, you may have to pay very high account minimums.
The main reason for this is that you will be trading with major market players. Whether that's hedge funds or banks – these institutions are not interested in small volumes. As such, expect to have at least five figures at your disposal.
Fixed Commissions
A drawback of using an ECN broker is that the provider in question will almost always charge a fixed commission.
A fixed commission for casual traders can be costly.
For example, let's supposed that the ECN broker charges $10 per slide.
This means that you will pay $10 when you enter the position and again when you close it.
If you staked $500, a flat fee of $10 would amount to a variable commission of 2% This means that you need to make gains of 2% just to break even – and that's before you even factor in the spread.
If, however, you staked $30,000 on the trade, a $10 flat fee would amount to a variable commission  of just 0.033%
As you can see from the above, while the fixed commission system that the list of the popular ECN brokers employs is highly conducive for large-scale trading, it's not the case for trading with low amounts.
ECN Brokers Fees Comparison
Below you will find a breakdown of the main fees charged by the ECN brokers we discussed earlier on this page.
| | | | |
| --- | --- | --- | --- |
| | Commission | Spreads (From) | |
| eToro | 0% | 0.008% | $200 |
| FXTM | 0% | 0 pips | £25,000 |
| Pepperstone | £4.59 per £100,000 | 0 pips | $200 |
How to Get Started with an ECN Broker
With the right ECN Broker, users have the chance to begin investing in under 10 minutes.
Following our step-by-step guide, here's how to begin your ECN investment process with ease.
Step 1: Open an Account and Sign-Up
Visit your preferred trading website, and complete the sign-up process.
Usually, users are required to enter their personal details including their full name, email address and phone numbers. To finish the account creation process, a username and password also needs to be created.
Step 2: Confirm Your Identity
Users also need to verify their identity before trading with a popular ECN broker. A verification process typically requires you to provide two documents.
Valid passport or driver's license
Utility bill or bank account statement (issued within the last 3 months)
Step 3: Add Funds to Your Trading Account
If you choose the right ECN Broker, users have the chance to get started with a minimum deposit of just $200 – or about £160.
Deposit methods supported can include:
Debit/Credit Card (Visa, MasterCard, Maestro)
Wire Transfers
UK Bank Transfer
Step 4: Place a Commission-Free Trade
If you have managed to pick a broker that provides no commissions on trades, the next step is to go ahead and confirm your investment. Following the steps on your chosen brokerage, invest your desired amount and begin your investment.
Conclusion
If you are looking for an ECN broker, we have reviewed some of the popular options available in the UK. In order to find which is the right fit for you, users can compare each of the popular brokerages on the basis of their spread rates,available asset classes and more features.
FAQs
What is the difference between ECN and STP?
How does ECN trading work?
What is the minimum deposit at ECN brokers?
Should you use ECN Brokers?