With the stock market constantly fluctuating, keep up with the best shares to buy can be easier said than done. After all, there's so much to consider when investing in a stock. However, you don't have to do so alone, because we've done our research and picked out the ten best shares to buy right now.
In this edition of our monthly stock market analysis, we are going to look at the best shares to buy now in January 2022 – with our expert analysis covering January 24th to January 27th.
Updated data and YTD returns are as of January 27th, 2022.
---
Before we take a closer look at the best shares to buy today, here's a quick look at our top 10 picks:
You can buy all of these top shares, as well as many others, at eToro and pay 0% fees!
---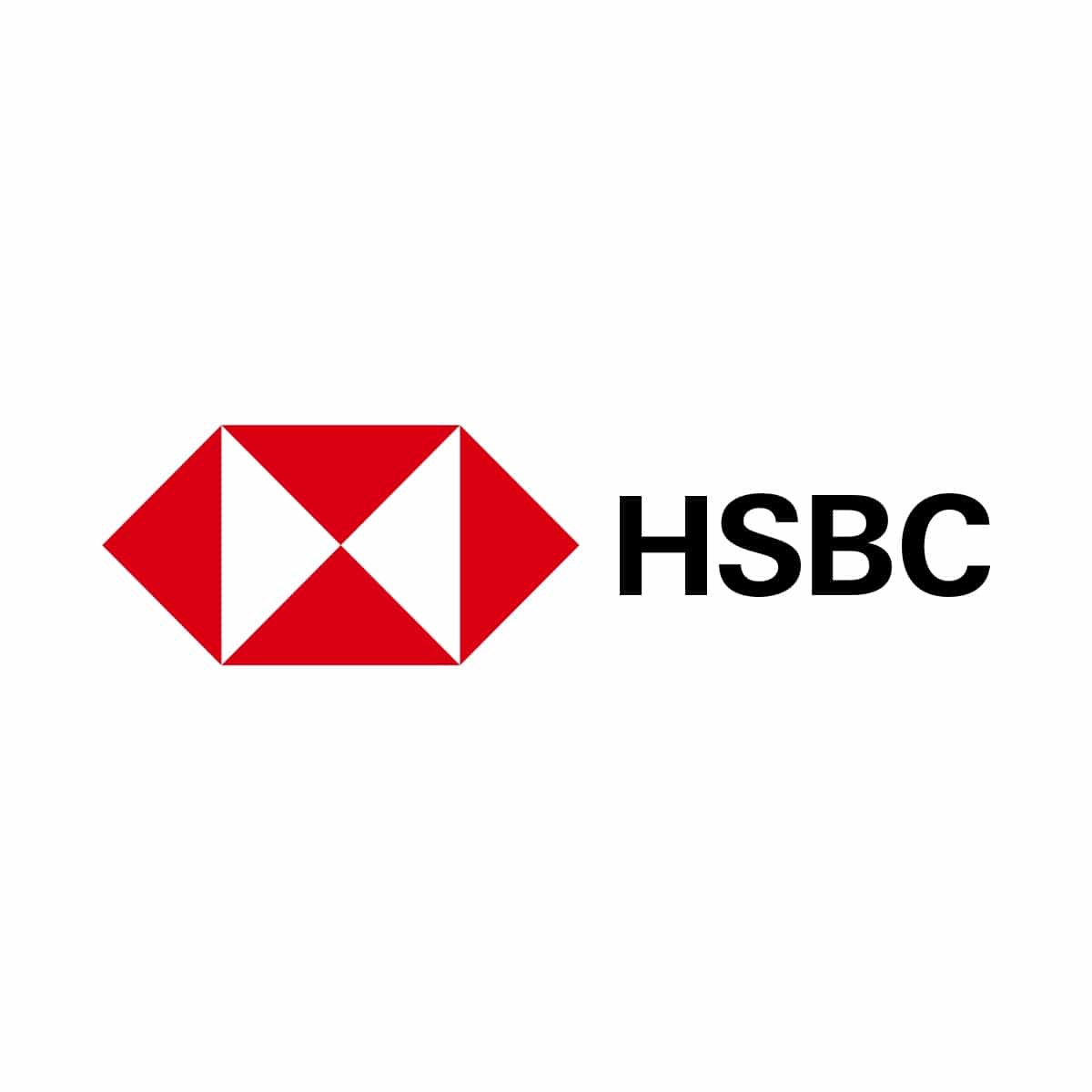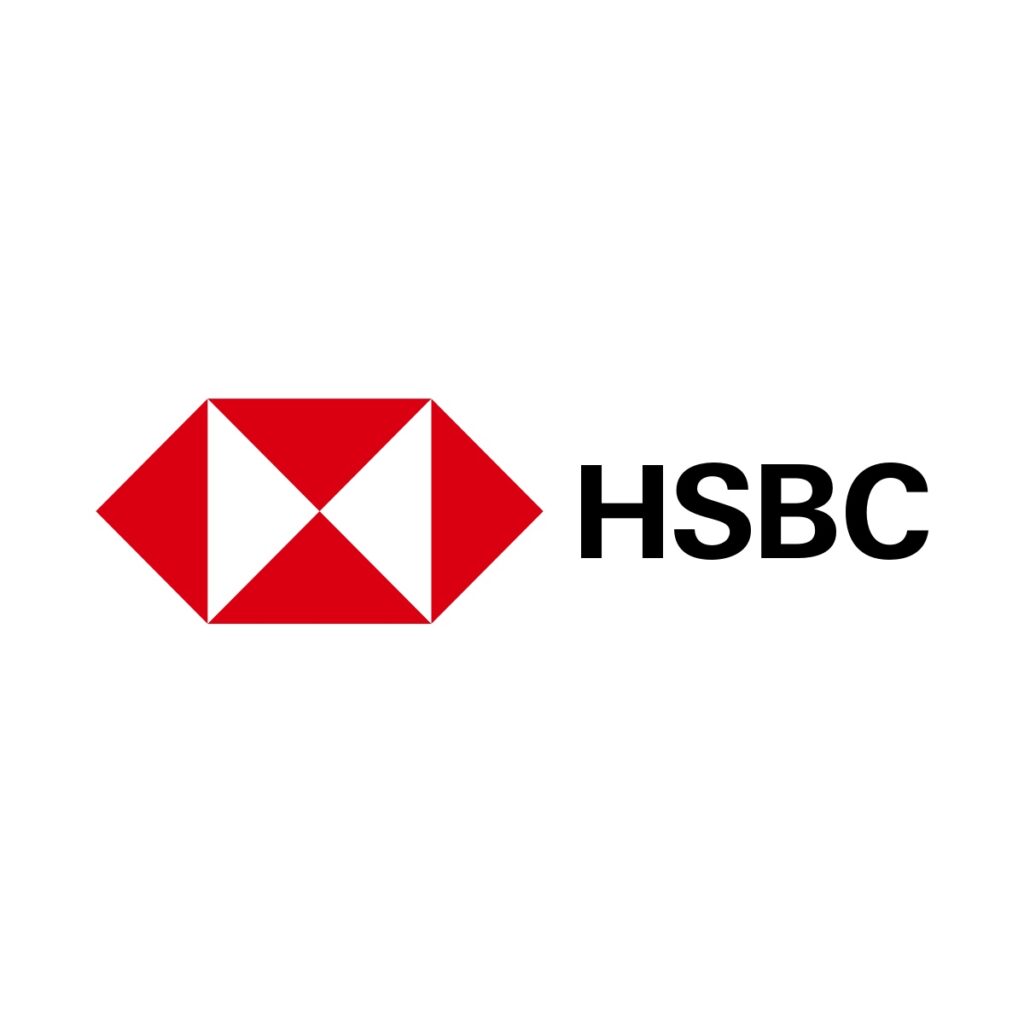 1. HSBC Holdings (HSBA) – Overall Best Stock to Buy Right Now (HOLD)
Industry: Banking
Current price: 539.10
Market value: £103.07bn
Dividend yield: 3.09%
YTD return: +14.34%
January 24th to January 27th: HSBC shares are on a stellar run right now and are up over 44% since the lows experienced in September 2021. The multinational banking giant now has over 7500 offices worldwide, offering services in commercial banking, personal banking, investment banking, and more. Although the threat of the Omicron variant is still present, there are certainly reasons to be optimistic about HSBC shares.
One of the main reasons to be hopeful is the potential rise in interest rates. If this were to happen, it would directly affect HSBC's profits, as they could receive higher interest payments from customers. Furthermore, with a considerable foothold in Asia, HSBC is poised to benefit from cultural shifts within this area of the world.
At present, HSBC offers investors a dividend yield of 3.09%, which is a solid return for a banking stock. In addition, HSBC also has a forward P/E ratio of only 8.79, hinting that the stock may be undervalued. Overall, the combination of its low-price stock and impressive yield make HSBC our number one stock pick in the market right now.
---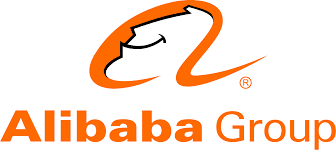 2. Alibaba (BABA) – Exciting Company with Rebound Potential in 2022 (BUY)
Industry: Internet Retail
Current price: $113.37
Market value: $308.16bn
Dividend yield: N/A
YTD return: -5.82%
January 24th to January 27th: Alibaba is a massive Chinese technology company that has operations in various sectors, including e-commerce, retail, internet technology, and more. Alibaba is one of the largest companies in the world as measured by market cap and is listed on the NYSE. The company's shares have plummeted over 60% since November 2020 – although the recent uptick has given signs of hope.
Firstly, Alibaba is highly profitable and generated a net income of over $124bn during the last twelve months. Furthermore, Alibaba also has a price/sales ratio of only 2.67 over the same time period, highlighting that shares may currently be undervalued. Although the risks with investing in Chinese companies are significant, these metrics showcase how much of a bargain Alibaba is at present.
Looking ahead, Alibaba will likely try and gain a foothold in other Asian countries, as the e-commerce sector is expected to continue growing at a rapid rate. The vast amount of free cash flow available to the company should make investing in infrastructure a smooth process. Ultimately, this could translate to more significant revenues, which may help Alibaba's stock recover in 2022.
---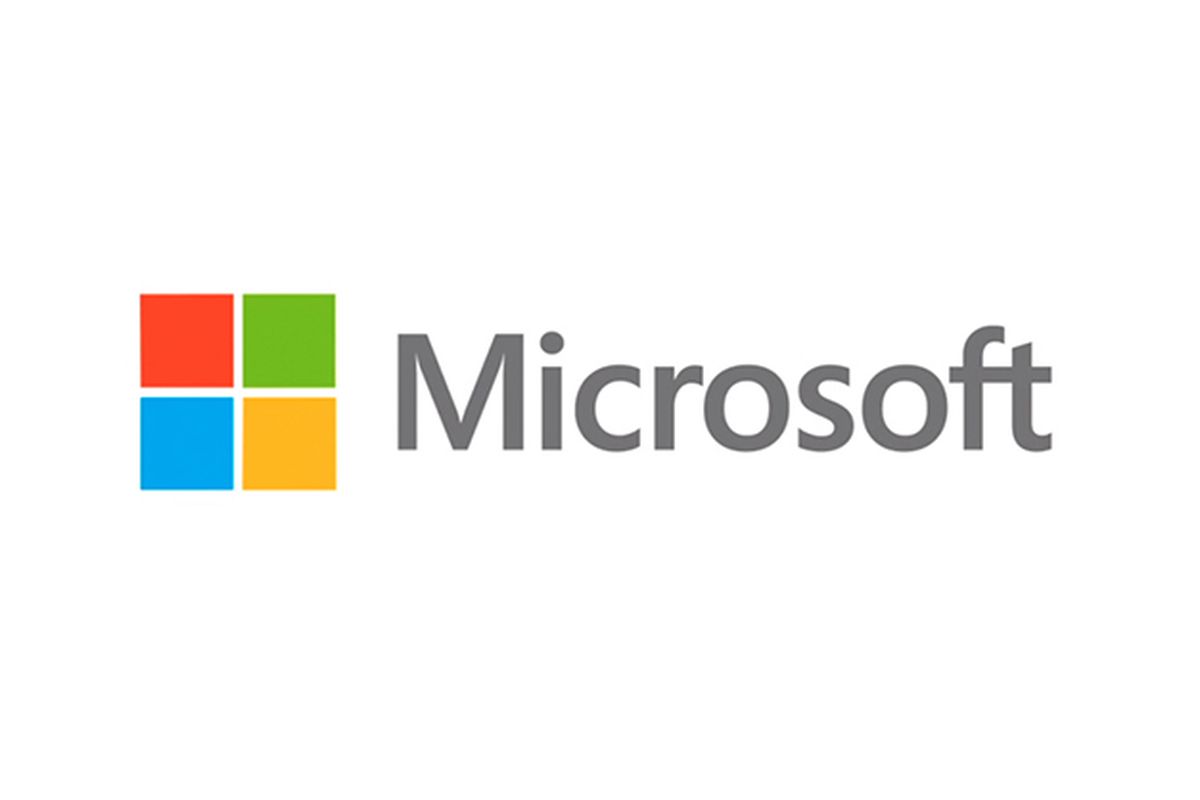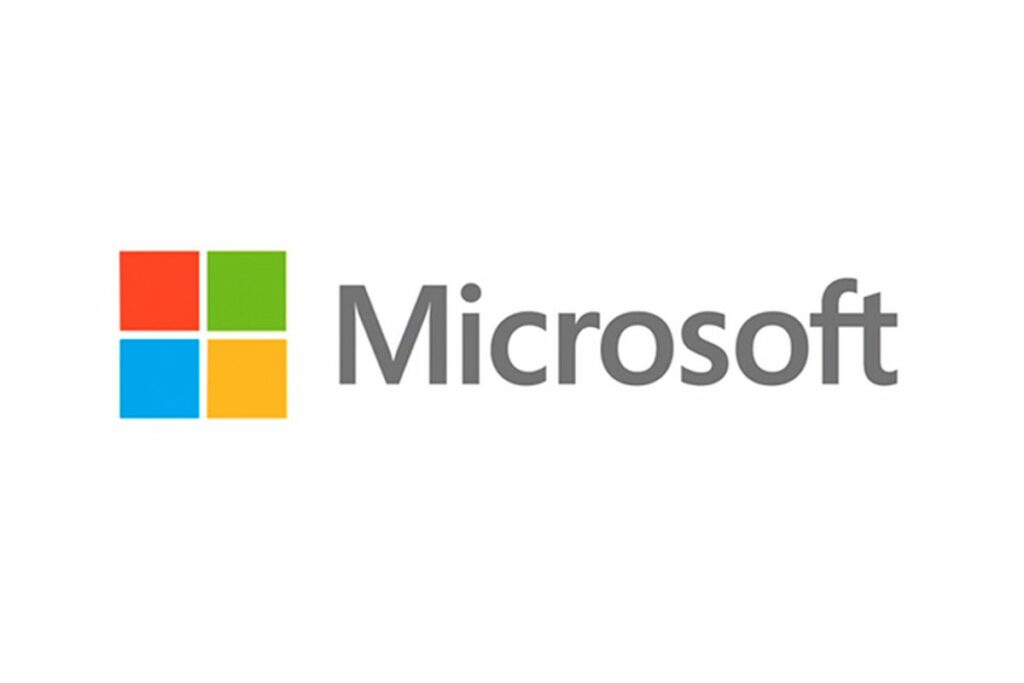 3. Microsoft (MSFT) – Huge Company with Great Growth Prospects
Industry: Technology
Current price: $296.71
Market value: $2.23trn
Dividend yield: 0.82%
YTD return: -11.36%
January 24th to January 27th: Pretty much everyone will have heard of Microsoft, the American tech giant that is one of the world's largest companies. Microsoft is best known for creating a suite of software and PC products, along with Xbox video game consoles. The company's share price reached an all-time high in November 2021, although it has pulled back slightly since then.
The exciting thing about Microsoft is that the company has operations in a diverse range of areas – with cloud computing being one of the most prominent. Microsft Azure, the company's cloud-computing platform, controls around 21% of the entire market, ahead of Google. This has helped Microsoft perform well financially, with revenue increasing 18% during FY 2021, compared to FY 2020.
Recently, Microsoft acquired Activision Blizzard, which will now become a segment of Microsoft Gaming. This is huge, as Activision owns major franchises such as Call of Duty and Overwatch. If Microsoft can lean into this market even more, we'll likely see substantial revenue increases in the years ahead – which is excellent news for investors!
---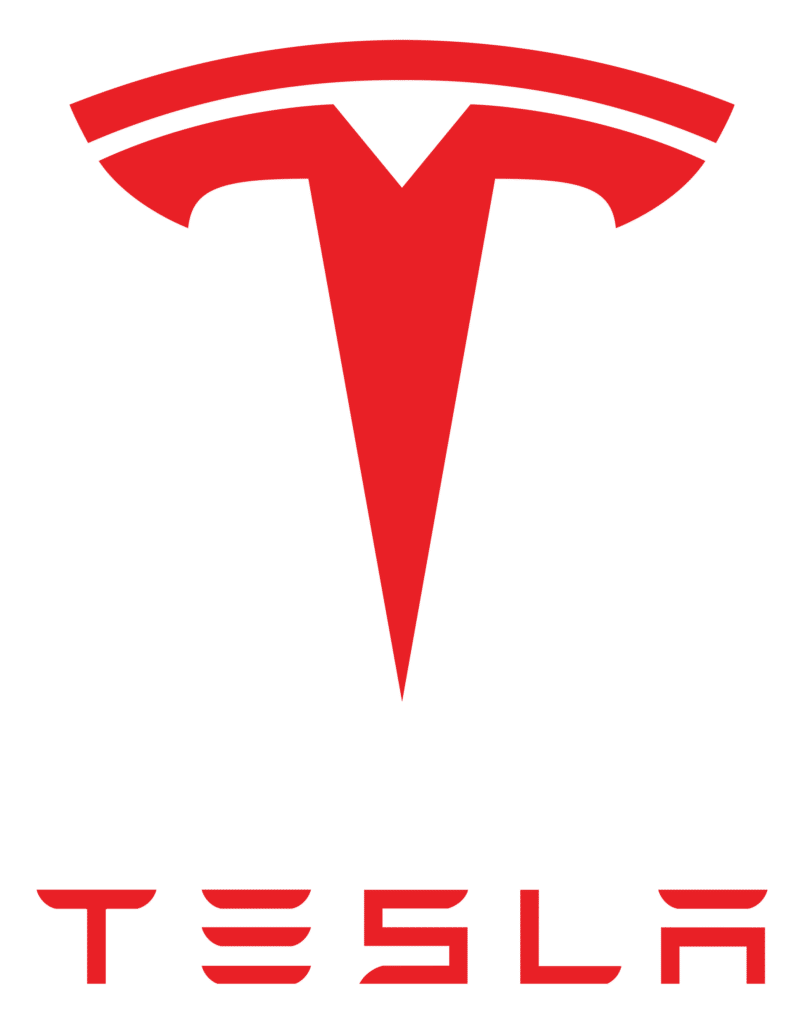 4, Tesla (TSLA) – Best Electric Vehicle Stock to Invest In (HOLD)
Industry: Electric Vehicles
Current price: $937.41
Market value: $941.41bn
Dividend yield: N/A
YTD return: -21.87%
January 24th to January 27th: Tesla is the giant electric vehicle manufacturer headed up by Elon Musk, the company's CEO. Tesla needs no introduction, as the EV maker reached a $1trillion market cap last year after some incredible Q3 figures. The stock price has stumbled since November 2021, which may provide investors scope to purchase shares at a lower price.
Firstly, Tesla has just released Q4 earnings for the three months ending December 31st, 2021. Revenue increased by 65% from Q4 2020, which comfortably beat analyst estimates. Adjusted EPS also beat analyst estimates and was up a remarkable 218% from the previous year.
Tesla is also doing well from a cash flow perspective and now has cash reserves of over $17bn. The company is still ramping up the production rate of its EVs and is putting the finishing touches on new facilities in Texas and Berlin. Overall, these figures highlight how well Tesla is doing, making it our top pick for EV manufacturers.
---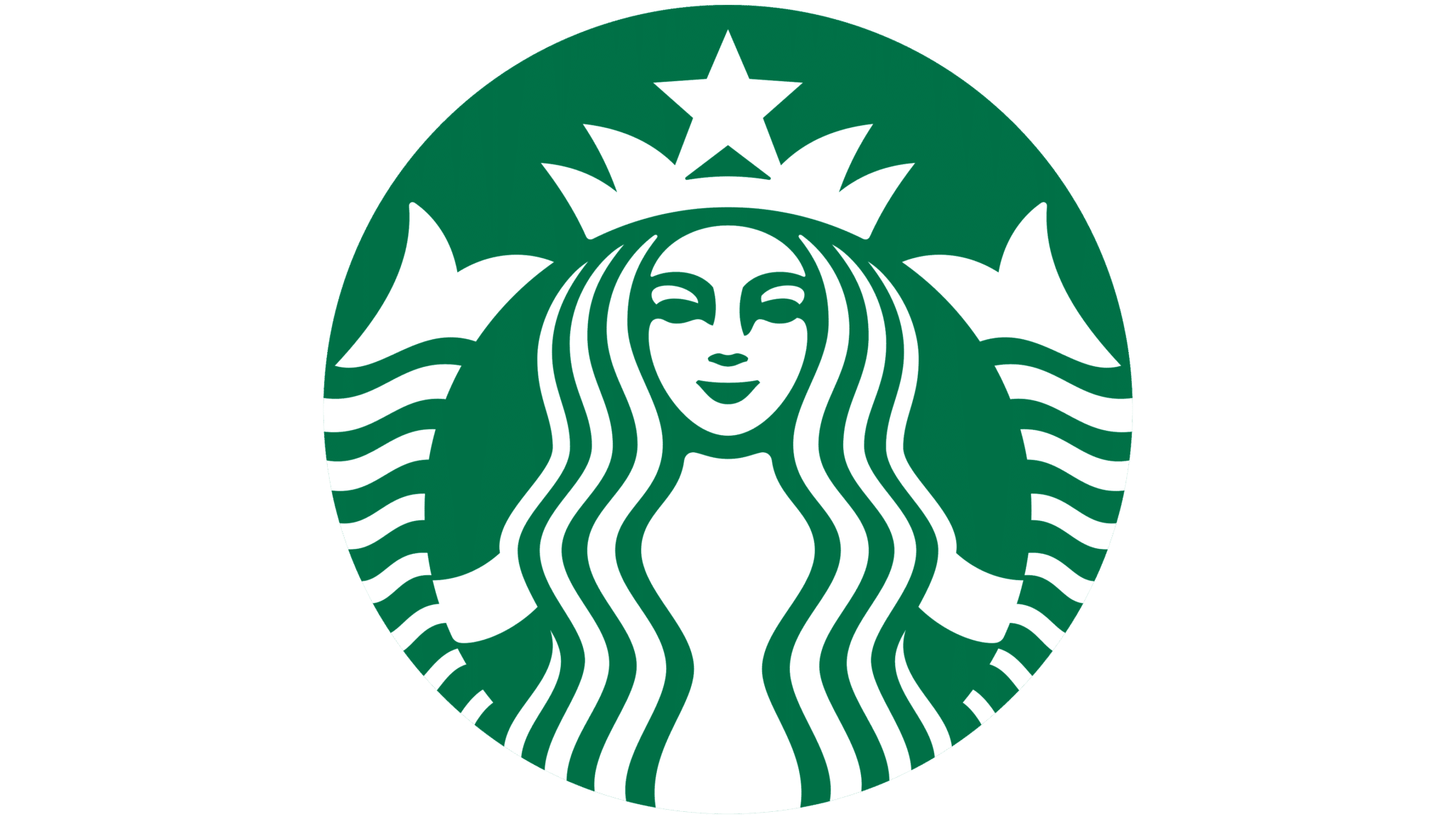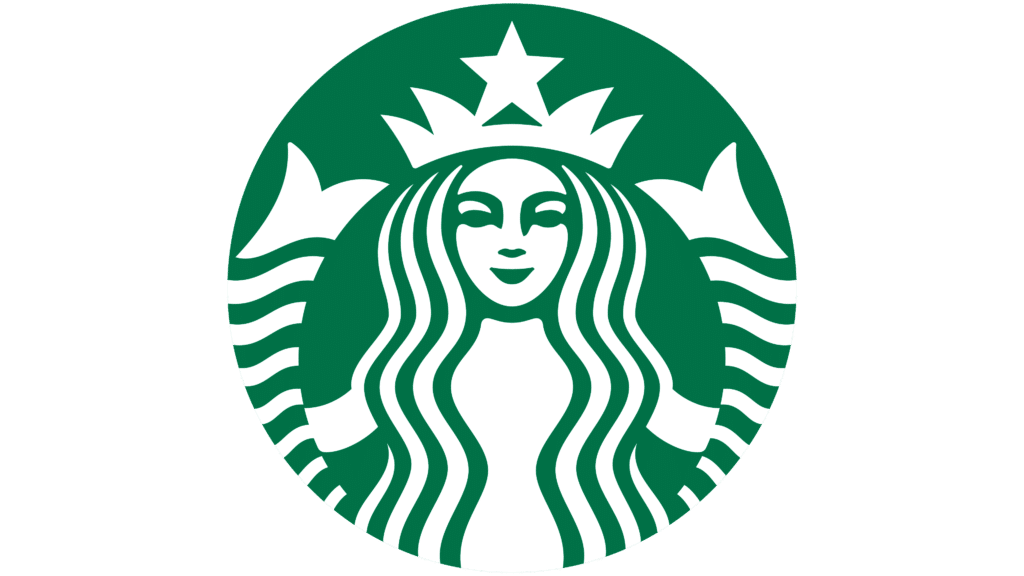 5. Starbucks (SBUX) – Globally-Recognised Company with Strong Growth Prospects (HOLD)
Industry: Restaurants
Current price: $95.58
Market value: $112.13bn
Dividend yield: 2.04%
YTD return: -18.08%
January 24th to January 27th: Starbucks is the world's largest coffee chain and boasts over 33,000 stores across 80 different countries. Much of Starbucks' appeal has been down to the wide variety of coffee-based drinks offered, and the company has even popularised the 'iced coffee' craze. Starbucks shares hit an all-time high back in July 2021 yet have pulled back by around 23% since that point.
However, Starbucks' CFO recently detailed expansion plans to halt this stock price slide. Firstly, Starbucks plans to open 2000 stores in 2022 alone, with most of these being outside the US. Furthermore, more people than ever are ordering on the Starbucks app, which improves the customer experience and reduces the need for labour overall.
Starbucks' product offering is also high margin – although typically more expensive than its rivals, the brand recognition that Starbucks has tends to see most consumers pick them over competitors. Finally, Starbucks even pays a decent dividend of $1.06 per share, which equates to a yield of 2.06%. With dividend increases in the past 12 years, buying SBUX shares could net you a solid level of passive income over the long term.
---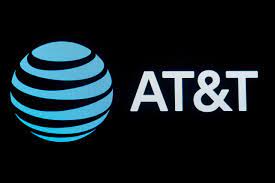 6. AT&T (T) – Best Stock to Buy for Passive Income (HOLD)
Industry: Communication Services
Current price: $24.25
Market value: $189.09bn
Dividend yield: 7.94%
YTD return: -4.64%
January 24th to January 27th: AT&T is a huge American telecommunications provider headquartered in Delaware. The company is the largest mobile phone service provider and one of the largest companies in the US regarding revenue generation. AT&T's stock has had a rough time in recent months, falling over 34% since May, although this does provide the potential to invest at a much more attractive price point.
After the company's acquisition of Time Warner didn't pan out, this division is set to be merged with Discovery, which is expected to create billions of dollars in revenue for AT&T in the years ahead. It's hard to determine how well the media division will do compared to rivals Netflix, Amazon, and Disney – although it'll certainly help the company diversify away from being solely involved in telecom.
Furthermore, AT&T's dividend is stellar, offering investors a yield of 7.94%. Although dividends have remained at $0.52 per share for the past two years, this yield is still much higher than the S&P 500 average. So, if you're looking for a stock with excellent capital gain prospects and a solid level of passive income, then AT&T is worth considering.
---


7. Vodafone (VOD) – Best Dividend Stock to Buy Now (BUY)
Industry: Telecom Services
Current price: 123.80p
Market value: £33.41bn
Dividend yield: 6.41%
YTD return: +7.35%
January 24th to January 27th: Vodafone is a British telecom services provider with a primary listing on the London Stock Exchange. Vodafone has a vast user base across various continents, helping the company generate over €11.24bn in revenue during Q3 2021. The latter half of 2021 was tough on Vodafone's shares, although the price has risen by nearly 16% since December.
Firstly, Vodafone offers an impressive dividend per share of 9c. This equates to a yield of 6.41% at current prices, higher than the average yield of a FTSE 100 company. Looking at historical data, we can see that Vodafone has paid a dividend of a similar size for the past ten years – so investors can be sure they'll receive a reliable level of passive income.
Although Vodafone does have a high level of debt on its balance sheet, the fact that its operations are diversified internationally will give it the upper hand over other companies such as BT. This will play a significant part in revenue generation, as Vodafone seeks to return to pre-pandemic levels of roaming revenues once COVID-19 restrictions ease. Overall, if you're looking for a solid dividend stock to buy, Vodafone is worth considering.
---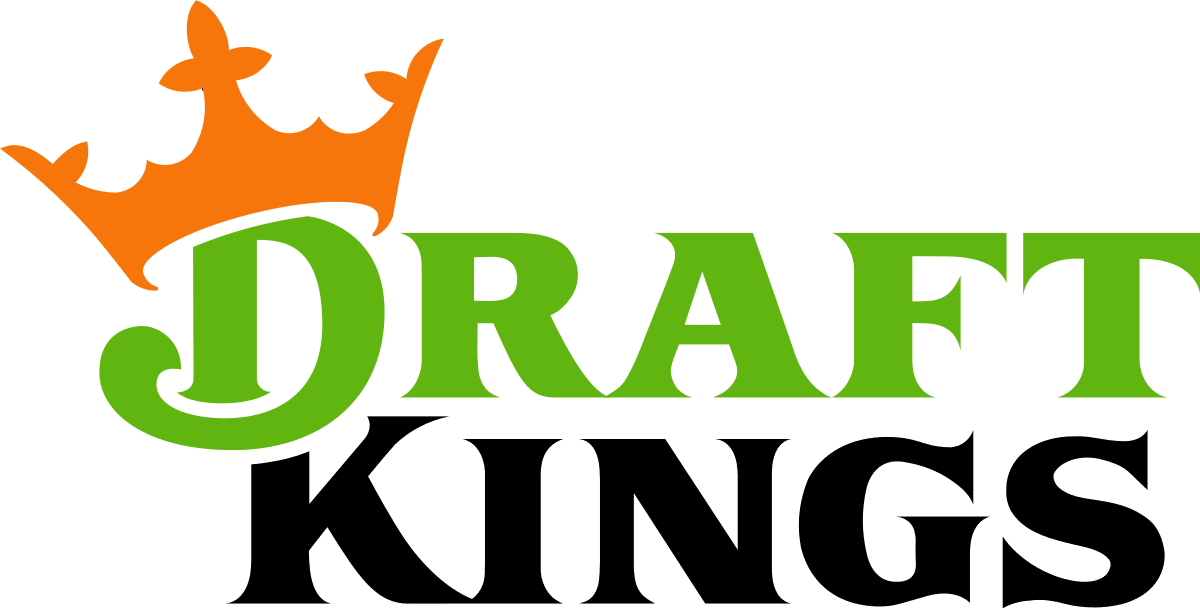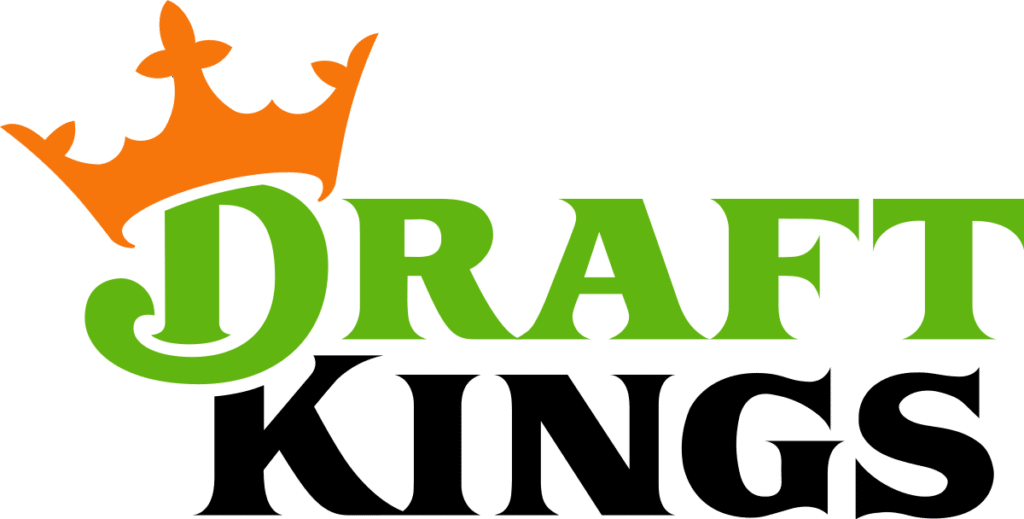 8. DraftKings (DKNG) – Great Stock to Buy While It's Cheap (BUY)
Industry: Gambling
Current price: $20.33
Market value: $16.25bn
Dividend yield: N/A
YTD return: -26.79%
January 24th to January 27th: DraftKings is a sports betting company based in America that primarily focuses on fantasy sports. The company offers betting options on a wide range of sports, including the NFL, NHL, football, MMA, and more. The company went public in April 2020 and rose over 550% in the following year before dropping by 73% to today's price.
The outlook seems bright for DraftKings, as more and more states are beginning to legalise sports betting and iGaming. Combining this with the fact that the online gambling industry is expected to grow rapidly between now and 2025 and it's clear to see that the business environment seems perfect for DraftKings.
The company attracted an average of 1.3 million monthly unique users during each month of Q3 2021, which is far higher than 2020's figures. Furthermore, revenue is still growing rapidly, even though DraftKings is only operating in 18 states at present. Overall, the signs look great for this company's future, meaning now could be the ideal time to invest while shares are cheap.
---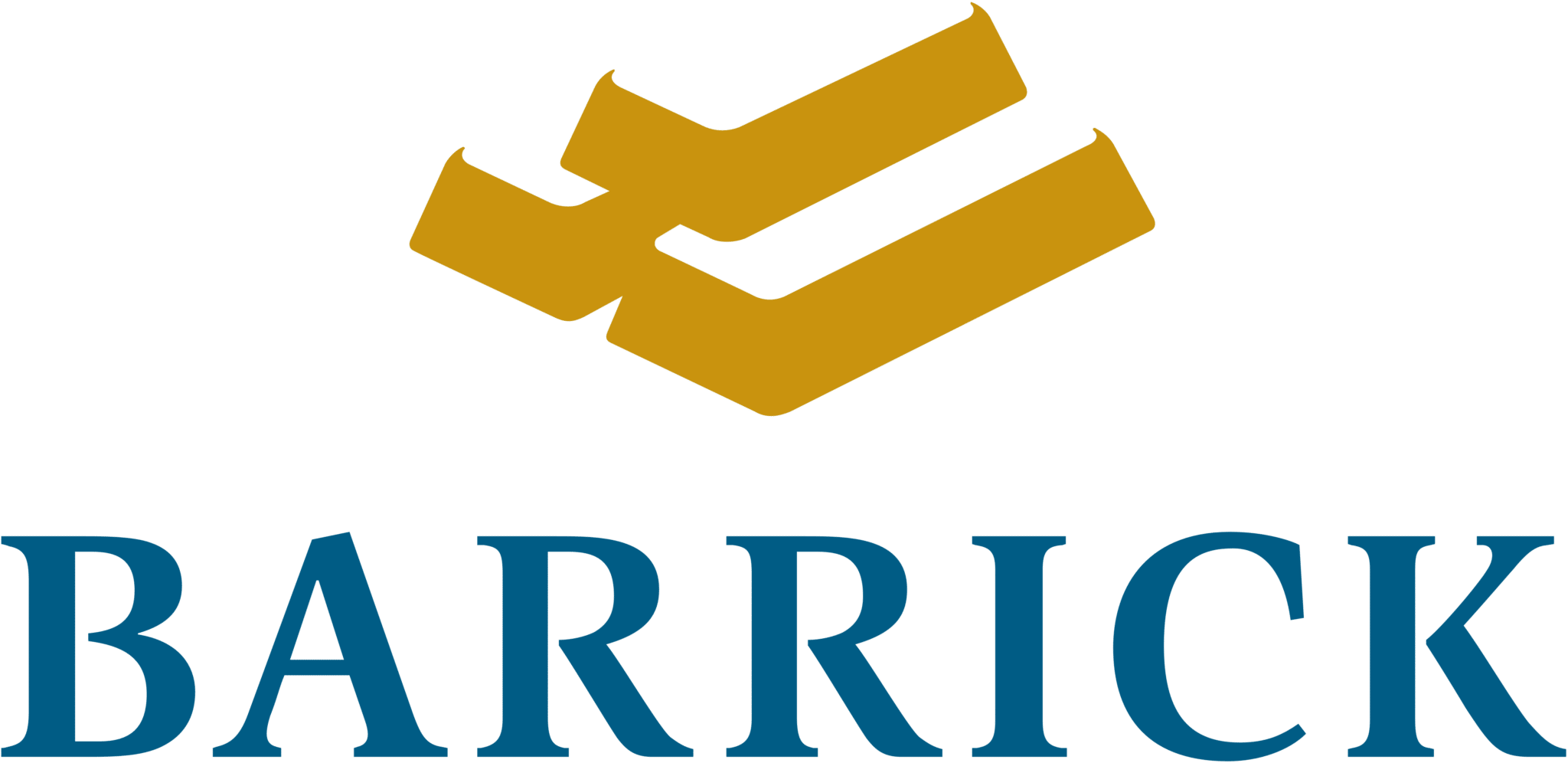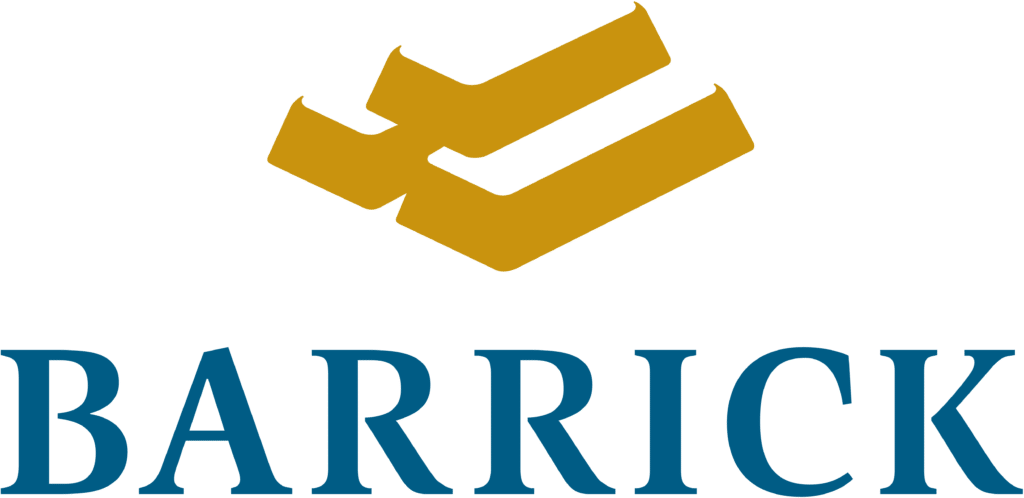 9. Barrick Gold Corp (GOLD) – Great Stock for Exposure to the Price of Gold
Industry: Gold
Current price: $19.03
Market value: $33.31bn
Dividend yield: N/A
YTD return: +2.64%
January 24th to January 27th: If you're looking to obtain a consistent dividend yield, then Royal Dutch Shell is a company worth considering as an addition to your portfolio. Shell is one of the largest energy companies worldwide and had an impressive 2021, ending the year up by around 24%. Since November, the stock has been trading sideways, providing an excellent opportunity to invest before any upwards push.
Oil prices tend to be impacted by uncertainty – particularly surrounding the Coronavirus and its variants. As such, the Omicron variant's rise has caused chaos in the travel sector, which hampers the price of oil. This ultimately affects RDS – although the impact should be temporary and could provide a better area to buy shares.
RDS has been profitable in its last three quarters, which is excellent news for dividend-seeking investors. Dividends have been decreasing in recent years, although this is to be expected given the impact of the pandemic. As 2022 looks brighter for oil & gas companies, we could see further profits made – leading to larger dividends for investors!
---


10. Procter & Gamble Co (PG) – Strong and Stable Company with Consistent Financials (HOLD)
Industry: Household & Personal Products
Current price: $158.15
Market value: $379.10bn
Dividend yield: 2.18%
YTD return: -2.92%
January 24th to January 27th: Rounding off our list of the best stocks to buy right now is Procter & Gamble (P&G). P&G is an American consumer goods company specialising in a range of products within areas such as health, personal care, beauty, grooming, home care, and more. Over the years, Procter & Gamble has been thought of as one of the 'safest' investments in the equity market – and this reputation is well deserved.
A glance at the company's income statement will show consistent revenue increases across the board, with over $20bn in income produced during Q3 2021. Sales and EPS figures also keep growing year-over-year, which is even more impressive considering the volatility caused in 2020 and 2021 due to the COVID-19 pandemic. What's more, P&G is focusing more on e-commerce, with online sales making up a large percentage of revenues in 2021.
Aside from stable financials, P&G also offers investors a solid dividend yield of 2.18%. The company also has a forward P/E ratio of 26.25, which may seem a little high, but this hasn't stopped the likes of Warren Buffet from being a long-term investor in the company. So, if you're in the market for a solid and consistent stock pick, then Procter & Gamble is undoubtedly worth considering.
Get Free Stock Tips to Your Inbox Now
What Stocks Should You Invest In?
Discover how to find winning stocks
Receive weekly stock tips from the Pros
Get Access Now
It was a tough week all-around last week, as a considerable sell-off occurred in the US markets. Fears around the rumoured interest rate increases caused investors to flee from equities, resulting in drops of over 5% across the week for the S&P 500 and the NASDAQ.
The UK equity market was also hit by inflation fears, but not as much as on the other side of the Atlantic. Both major UK indices were down slightly by the end of the day on Friday, with investors hoping for positive news this week to allay their fears.
S&P 500: -5.61%
NASDAQ Composite: -7.43%
Dow Jones: -4.71%
FTSE 100: -0.65%
FTSE All-Share: -0.92%
---
The following shares didn't quite make the cut this week – but are most definitely worth keeping an eye on over the next week.
Blackberry: Blackberry has been at the front of Reddit's meme stock craze, but actually has solid fundamentals. With cyber security going to be increasingly important going forward, keep an eye on this one once volatility dies down.
Johnson & Johnson: This COVID-19 vaccine maker has been trending strongly upwards since October. The stock has lost significant ground in recent weeks due to manufacturing issues and the pause on distribution over fears that the vaccine could cause blood clots in some people. We see this pullback as a potential opportunity to buy. The Johnson & Johnson vaccine is one of the first one-shot vaccines developed for COVID-19 and as manufacturing capacity ramps up, the shot could be the prime weapon against COVID-19 around the world. Plus, the US government is likely to recommend a second dose of the shot, which is good news for J&J's bottom line.
While there are many different types of shares out there, there are also thousands of different company shares from around the world that you can invest in. Different shares of companies come in all shapes and sizes, so it's important to do your research and ensure you invest in the companies that best match your portfolio. Let's take a look at some of the most popular companies to invest in in the UK.
---
If you want to buy shares in one of the companies listed above, you will need to use an online stock broker. In this respect, most newbie investors consider eToro for the following reasons:
You can buy shares without paying a single penny in commissions
You can buy shares from just $10 (about £7.37) per trade
You can easily deposit funds with a debit/credit card, UK bank account, or e-wallet
The platform is tailored to those with little to no experience of buying shares online
The platform is regulated by the FCA and covered under the FSCS.
Here what you need to do to buy shares from eToro:
Step 1: Open an Account
First and foremost, head over to the eToro website and elect to open an account. You will now be asked to enter some personal information – such as your full name, home address, date of birth, and contact details, You'll also need to choose a username and a strong password.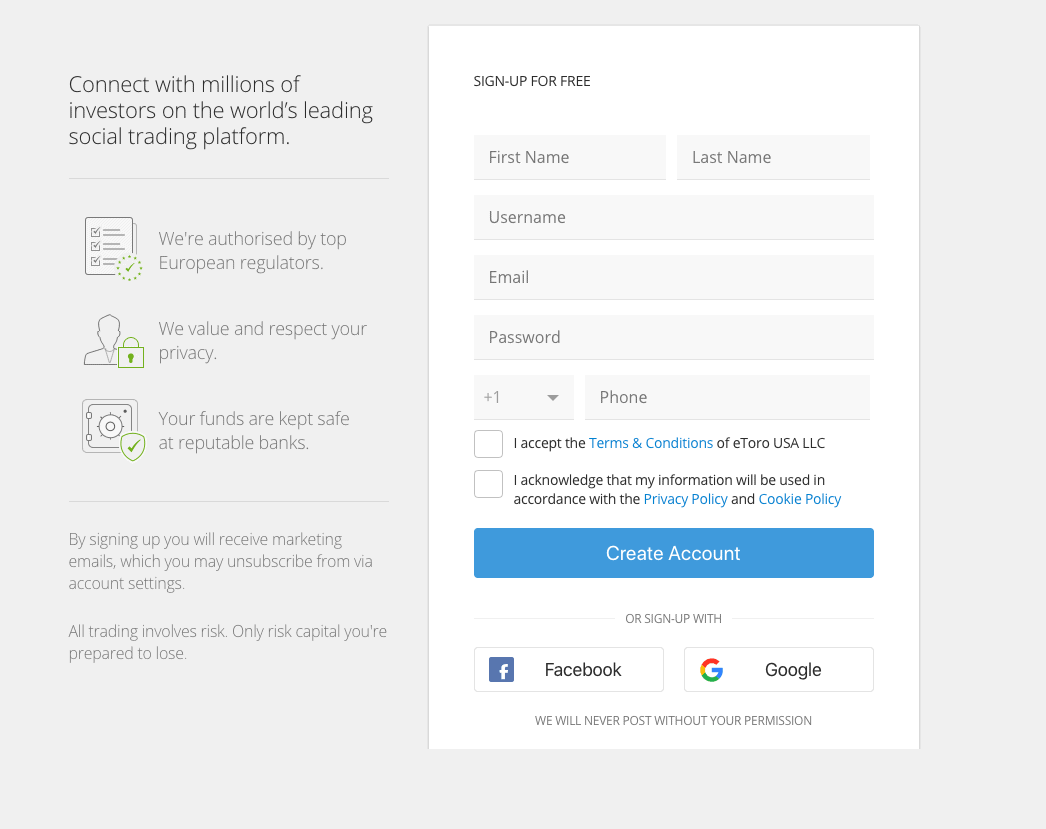 Step 2: Upload ID
On top of the Financial Conduct Authority (FCA), eToro is also regulated by ASIC (Australia) and CySEC (Cyprus). As such, it is required to identify each and every user that opens an account. All you need to do is upload a copy of your UK passport or driver's license, followed by a utility bill or bank account statement.
Step 3: Deposit Funds
You will now be asked to deposit some funds. eToro accepts a variety of UK payment methods, including:
Debit Card
Credit Card
UK Bank Transfer
Paypal
Skrill
Neteller
You will need to meet a minimum deposit amount of $10 (£7.37). Your GBP deposit will be converted to USD (0.5% conversion fee), as this allows you to access both UK and international markets at the click of a button.
Once your account has been funded, you can then buy your chosen shares. If you know which of the above companies you wish to buy shares in, simply enter it into the search box at the top of the screen, and then click on the 'TRADE' button. In our example, we are looking to buy BP shares.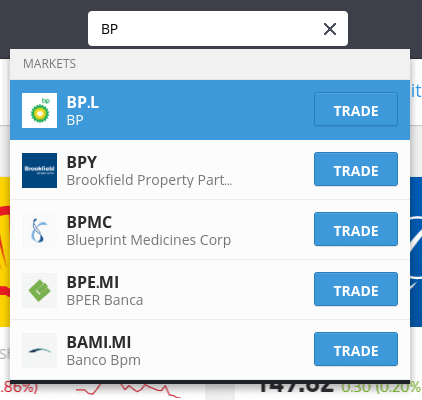 You will then see an order box that asks you to enter the amount that you wish to buy. This is in US dollars and not the number of individual shares. As we noted earlier, you can buy from just $10 (around £7.37) worth of shares at eToro, so there is no requirement to buy a whole stock.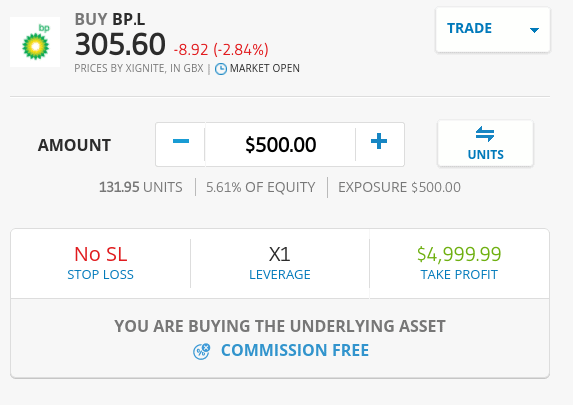 Finally, click on the 'OPEN TRADE' button to complete the share investment process!
---
Figuring out what stocks to buy and sell on a weekly basis involves a lot of analysis. Our research team scans the market for investment opportunities to bring you the best stocks to buy each week. Here are some of the main ways we decide which shares are best:
Fundamental Analysis
The first thing our team does when researching a stock is to get an idea of what it's worth. This value analysis, better known as fundamental analysis, involves looking at companies' revenue, profits, cash flow, and earnings to calculate an estimate of their fair prices.
When a company's calculated fair value is higher than its current stock price, that's a good sign that the market is undervaluing the shares. Our portfolio includes many shares that are undervalued because these stocks have high upside and relatively low downside.
Technical Analysis
We also use technical analysis to find short-term investment opportunities. Technical analysis involves looking at a stock's price movements to determine where the price will go next. Our research team is able to find technical patterns like bullish breakouts, price momentum, and reversals to trade every week.
One of the advantages of using technical analysis to identify stock picks is that common patterns typically have well-defined price targets. So, when we recommend a new stock to buy, we have a specific price trajectory and profit target in mind.
Analyst Ratings
While our analysis team is composed of seasoned experts, we think it's worthwhile to get a second opinion. That's why we always look to see what Wall Street analysts think about the stocks we recommend.
Wall Street analysts typically make their 12-month price targets for individual stocks public. We can check those price targets against our own targets from fundamental and technical analysis. If they agree, we can be confident in our recommendation. If they don't agree, we investigate why and explain to investors why we believe our analysis is correct.
Market News
Since our portfolio is updated weekly, market news has a big impact on the shares we recommend and price changes within the portfolio. Our research team keeps an eye on news developments throughout the week to identify catalysts that could propel a stock higher or lower. When news impacts the stocks already in our portfolio, we update investors so that you always know what's going on.
Ultimately, picking the best shares each week is a tough job. The market is unpredictable and even the best analysts on Wall Street have a tough time beating the market consistently. Our portfolio has a strong track record since launch, but remember that you should never invest more than you can afford to lose.
Want to learn more about how to find the best shares? You can read more on how to pick stocks here.
---
As you'll see from our list of the best shares to buy in January 2022, most of our portfolio consists of US stocks. This is because the US economy is roaring back as it reaches high vaccination rates against COVID-19. Procter & Gamble, HSBC, Vodafone, Starbucks, and others are expecting a solid start to the year. We are especially keen on Procter & Gamble for its strong and stable characteristics, and on Starbucks for its potential to generate high returns.
Over in the UK, various FTSE 100 shares are now looking like exciting investment opportunities as we progress into Q1 2022. Overall, the FTSE 100 index had a stellar year in 2021 and will be hoping to replicate that performance this year.
The latest addition to our portfolio is HSBC. This company is going through a fantastic period of high returns and looks set to continue this trend in the months ahead.
If you want to invest in the best shares to buy today, there's no better place to do so than eToro. Simply click the link below to sign up today!
---
eToro – Buy the Best Shares With No Commission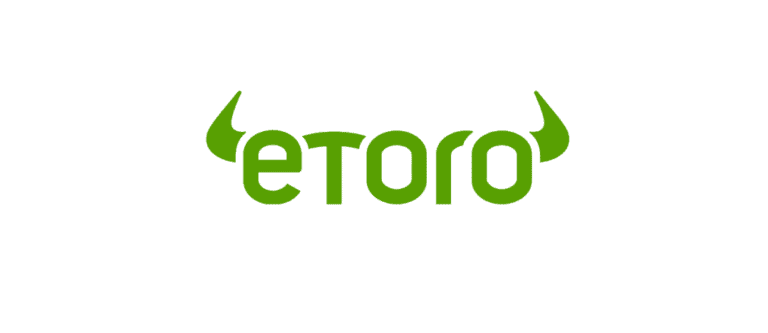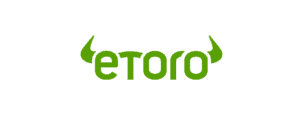 68% of retail investor accounts lose money when trading CFDs with this provider.
What are the best shares to buy right now?
Which shares pay the best dividends?
What is the best time to buy shares?
Where can I buy the best shares?