In this edition of our monthly stock market analysis, we are going to look at the best shares to buy in August 2020. In truth, much of our list remains constant with July, not least because most of the respective stocks continue to inch closed to pre-COV-19 levels. In the case of our pick on Tesla shares – this particular stock is now in all-time high territory.
Nevertheless, the following 10 companies are our top shares to buy as of August 2020.
1. Amazon – Unbeatable Returns in 2020 (NASDAQ)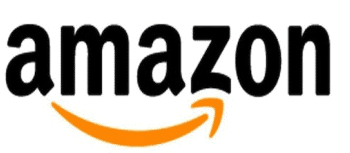 It will come as no surprise to learn that the vast majority of global stocks are down in 2020. However, this isn't the case with Amazon – which continues to thrive. Crucially, not even a worldwide pandemic can stop the momentum with these shares.
Back at the start of the year, you would have paid just under $1,900 per Amazon stock. At the time of writing in August 2020, these very same shares are priced at just over $3,000. Put simply, had you made an investment at the start of the year and held on to the stocks throughout the pandemic, you would now be looking at gains of 58%.
It is somewhat difficult to envisage Amazon's good fortunes ending any time soon. Not only is its core online retail business growing year-on-year, but it is involved in heaps of other innovative products and services. This includes its ever-growing Amazon Prime subscription model, as well as cutting-edge technologies like cloud computing and artificial intelligence.
2. Boohoo – Catch the Slump Before its LSE Listing (AIM)
There are very few AIM-listed success stories quite like Boohoo. The online retailer – which was only launched in  2006, joined the AIM as recently as 2014. Back then, its shares were priced at just 70p – putting it well within the remit of a high-risk penny shares investment.
However, it's been up, up, and away ever since for Boohoo. In fact, the stocks hit highs of 443p back in June. This represents a 6-year increase of over 532%. On the one hand, it is true that you will likely not see sharp returns like this from the online retailer in such a short period of time.
After all, it already has a market capitalization of over £3.3 billion – which effectively puts it in FTSE 100 territory. However, as per the recent news scandal that Boohoo is behind factories with extremely poor working conditions, its shares took a substantial tumble in the wrong direction last month.
This downfall was so significant that you can now purchase the shares at 262p as of August 2020. Before the scandal, Boohoo shares were on a firm upward trajectory, with rumours of an impending transition from the AIM to the primary London Stock Exchange. Ultimately, if you believe that the rapid decline of Boohoo shares will be short-lived, you now stand the chance of making an investment at a huge discount.
3. AstraZeneca – Is This Stock Immune to a Global Crisis? (London Stock Exchange)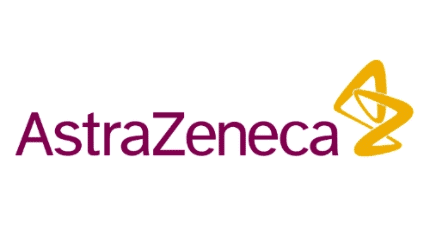 While the global stock markets typically move in tandem with one another, certain industries and sectors are somewhat 'immune' to a financial recession. At the forefront of this is the pharmaceutical space – with the likes of AstraZeneca time and time again rewarding shareholders through both good and bad times.
This is evident in its current stock price of 8,200p – which is just over five times its total sales projections for 2020. Sure, some would argue that this is expensive, but AstraZeneca shareholders are not complaining. For example, had you purchased its shares 12 months prior to writing this article, you would have paid a rather juicy 6,250p.
Fast forward to today, and those very same shares are worth 8,200p – subsequently representing a year-on-year increase of 31%. This doesn't include the stable dividend payments that AstraZeneca stockholders have received – which has been the case for many, many years.
Ultimately, if you are looking for a strong dividends stock that looks to have the tools to succeed no matter what the state of the global economy, AstraZeneca might be worth considering.
4. Tesla – Catch This Growing Company While you Still can (NASDAQ)
While our list of the top shares to buy thus far has focused on the short-to-medium term, this particular company is one for the long run. Tesla – the US-based manufacturer of electric cars, is arguably just at the start of its corporate journey.  Had you bought Tesla shares five years prior to this article, you would have paid just $262 per share.
Fast forward to June 2020 and we are now in all-time high territory at $935. This translates to a market capitalization of just $173 billion. I say 'just' because many would argue that this is just a fraction of what Tesla could be worth in years to come.
This bullish sentiment is further amplified when you consider the other ventures that Tesla is behind – all of which centre of renewable, sustainable, and cutting-edge technologies. At the forefront of this is solar renewable solutions – which is likely to dominate the consumer energy industry in the very near future.
While Tesla is still too young of a company to pay dividends, this might not always be the case.
5. ZOOM – Up 252% in Just 14 Months of Trading (NASDAQ)
Much like in the case of Tesla, ZOOM is another up and coming stock that could be worth keeping an eye on. In fact, the firm only went public in April 2019, so you still have the chance to get in early. Those that were shrewd enough to buy ZOOM shares when they first hit the market would have paid around the $60-mark.
And today? Those very same shares are worth $219 – representing a 14-month increase of 252%.
If you hadn't heard of ZOOM at the turn of the year, it's all-but-certain that you would have come across its name during the coronavirus pandemic. This is because the company offers peer-to-peer software that allows people to video conference with one another.
As such, this was a hugely useful way for people to stay in touch during the lockdown – both in a professional and personal capacity. Crucially, if you are a firm believer that the future of employment is heading towards the 'Gig Economy' – ZOOM is likely to play a major role in this space.
6. Royal Mail – Are These UK Shares too Cheap to Turn Down? (London Stock Exchange)
Its been somewhat of a rollercoaster ride for Royal Mail stockholders since the company went public in 2013. Going back to the postage company's IPO listing in 2013, the over-subscribed stock hit the markets at 330p. By the end of the trading day, the shares closed at 455p.
This upward trajectory continued until 2018 – where the stocks peaked at 631p. However, since its all-time highs, the value of Royal Mail shares have been moving in the opposite direction. With that being said, it's not all doom and gloom – especially if you are yet to invest in Royal Mail. In fact, some would argue that at today's prices, a major bargain can be had.
The stocks hit all-time lows in April 2020 at 125p, which does make sense when you consider the impact that COV-19 had on the UK postage space. However, the shares have quickly bounced back to 173p since, representing growth of 38% in just two months. While it remains to be seen what the long-term prospects of Royal Mail are, its share price in the short-to-medium term is worth a look.
Ultimately, if Royal Mail is able to regain a stock value of 250p – which it last hit in December 2019, this would translate into growth of 44% based on current prices.
7. British American Tobacco – Best UK Dividend Stock to Buy (London Stock Exchange)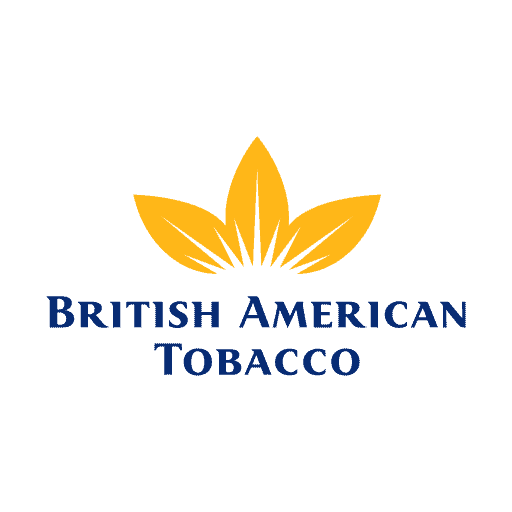 British American Tobacco (BAT) is a major player in the global tobacco industry – with brands such as Pall Mall, Dunhill, and Lucky Strike leading the way. Although the UK powerhouse has enjoyed a fruitful time on the London Stock Exchange  – subsequently rewarding shareholders for many, many decades, its fortunes reversed in 2017.
With an all-time high of 5,383p being hit in June of the same year, the stocks tumbled to 2,541p in 2019. However, not only have the stocks since stabilized – but the company is paying one of the largest dividends in the UK shares space. In its most recent distribution, this worked out at a yield of 7.2%. In fact, BAT has increased its dividend payment for 20 years in a row – even during the somewhat bearish years of 2017-2019.
With that in mind, BAT could be a good addition to your stock portfolio for two reasons. Firstly, you have the chance to buy the shares on the cheap at current prices of 3,000p. Secondly, you will be buying shares in a company that has a long-standing track record of paying generous dividend yields.
8. Facebook – No Dividends, but Huge Upside Potential (NASDAQ)
Although you have missed the boat on Facebook – at least in terms of its initial stock market price, it's still not too late to obtain its shares at an attractive price.
The company has grown to exponential heights since its public launch in 2013 – and while the social media giant has had its fair share of privacy-related scandals, the future looks bright.  Crucially, Facebook now boasts an impressive 2.6 billion monthly active users – which is up 11% from the prior 12 months.
With this in mind, its current market capitalization of $651 billion is potentially still just a fraction of what it could be worth in years to come. On the flip side, Facebook is yet to pay any dividends to shareholders, but this could something the company looks at in the near future.
9. Tesco – Stable Share Price With Healthy Dividend Yield (London Stock Exchange)
Tesco shares haven't really moved over the past five years. Back in June 2015, you would have paid 210p for a share in the UK supermarket giant. And today, the very same stocks are worth 225p – representing a 5-year increase of just 7.1%.
However, the key point here is that Tesco has a good track record of paying healthy dividends. In its most recent distribution, this worked out at a yield of just over 4%. Ultimately, although Tesco is facing increased competition from budget rivals Aldi and Lidl, it still holds the lion share of the UK grocery space.
With that in mind, Tesco could be a good addition to your stock portfolio if you are looking to chase stable dividends.
10. Upwork – Buy Shares in the Future of Employment (NASDAQ)
Upwork is an online freelancing platform that matches talented 'digital nomads' with clients. This includes everything from writers, web designers, developers, artists, accountants, and more. The reason Upwork makes our list of the best shares to buy in June 2020 is that the freelance economy is on the rise.
In fact, the coronavirus lockdown illustrated that the days of needing to work in a bricks and mortar office are slowly but surely coming to an end. As such, Upwork could be worth a closer look. Best of all, the company is trading at a discount in comparison to its October 2018 IPO – where the shares were trading at $15. At today's prices, you can grab yourself a 21% discount ($11.84).
How to Buy the Best Shares Now
If you want to buy shares in one of the companies listed above, you will need to use an online stock broker. In this respect, most newbie investors consider eToro for the following reasons:
You can buy shares without paying a single penny in commissions
You can buy shares from just $50 (about £40) per trade
You can easily deposit funds with a debit/credit card, UK bank account, or e-wallet
The platform is tailored to those with little to no experience of buying shares online
The platform is regulated by the FCA
Here what you need to do to buy shares from eToro:
Step 1: Open an Account
First and foremost, head over to the eToro website and elect to open an account. You will now be asked to enter some personal information – such as your full name, home address, date of birth, and contact details, You'll also need to choose a username and a strong password.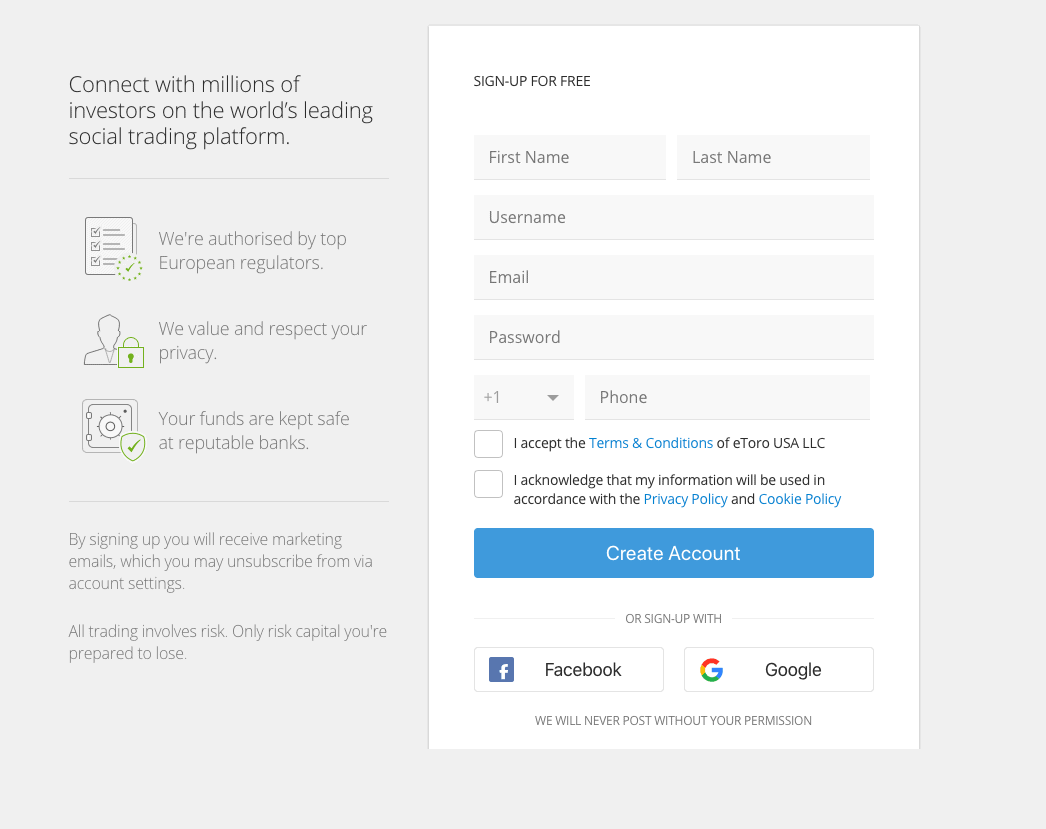 Step 2: Upload ID
On top of the Financial Conduct Authority (FCA), eToro is also regulated by ASIC (Australia) and CySEC (Cyprus). As such, it is required to identify each and every user that opens an account. All you need to do is upload a copy of your UK passport or driver's license, followed by a utility bill or bank account statement.
Step 3: Deposit Funds
You will now be asked to deposit some funds. eToro accepts a variety of UK payment methods, including:
Debit Card
Credit Card
UK Bank Transfer
Paypal
Skrill
Neteller
You will need to meet a minimum deposit amount of $200 (about £160). Your GBP deposit will be converted to USD (0.5% conversion fee), as this allows you to access both UK and international markets at the click of a button.
Step 4: Buy Shares
Once your account has been funded, you can then buy your chosen shares. If you know which of the above companies you wish to buy shares in, simply enter it into the search box at the top of the screen, and then click on the 'TRADE' button. In our example, we are looking to buy BP shares.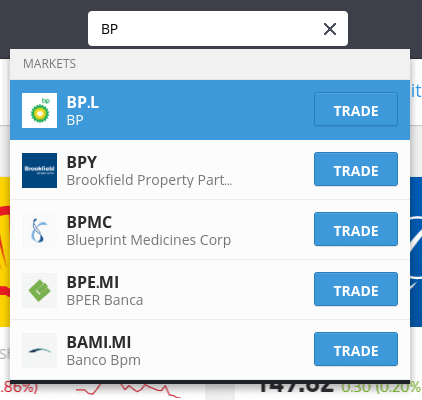 You will then see an order box that asks you to enter the amount that you wish to buy. This is in US dollars and not the number of individual shares. As we noted earlier, you can buy from just $50 (£40) worth of shares at eToro, so there is no requirement to buy a whole stock.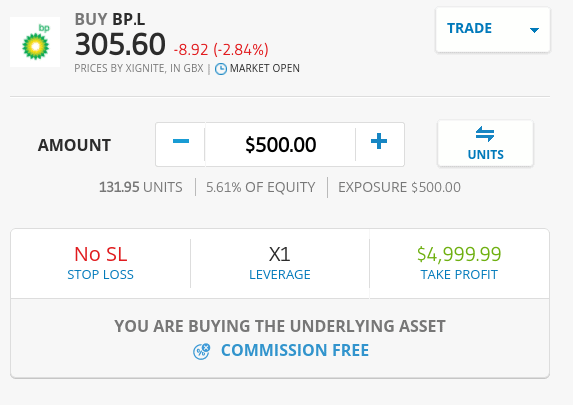 Finally, click on the 'OPEN TRADE' button to complete the share investment process!
How to Analyse Which Shares to Buy
If you are just starting out in the world of stocks and shares, it's super-important that you learn the ins and outs of how to perform your own research – as opposed to choosing companies on the back of somebody else's advice. In doing so, you stand the best chance possible of ascertaining whether or not the shares represent a viable long-term investment.
You can read more on How to Pick Stocks and Shares here.
Best Shares to Buy Today – The Verdict?
Although much of the global stock markets – both in the UK and internationally, have since recovered from the mass sell-off that we saw in March, there are still some potentially attractive deals to be had. While some of the picks outlined in this article centres on the short-to-medium term (such as Royal Mail and Tesco), others focus on the long-term game (such as Tesla and Amazon).
With that being said, it is imperative that you perform your own research prior to buying shares. Crucially, the views expressed within this article are those of the author and thus – there is no guarantee that any of these companies will make you money.
Last Updated on