With the stock market constantly fluctuating, keeping up with popular shares to watch can be easier said than done. After all, there's so much to consider when investing in a stock.
In this edition of our monthly stock market analysis, we are going to look at popular shares that some may consider buying in 2022 – with our analysis covering May 19th to May 23rd.
Updated data and YTD returns are as of May 23rd, 2022.
---
Before we take a closer look at some popular shares that traders are buying today, presented below are several of the top 100 most active stocks in the UK and the US, as measured by trade volume on Yahoo Finance:
Lucky Block is a cryptocurrency, not a stock, yet it has still gathered huge momentum in the market. Following a successful pre-sale that ended early due to unprecedented demand, Lucky Block has gone on to list on leading cryptocurrency exchanges including PancakeSwap and Lbank.
---
1. Lucky Block (LBLOCK)
Industry: Cryptocurrency
Current price: $0.002727
Fully-Diluted Market Cap: $272 million
Dividend yield: N/A
Trading Volume (24h): $0.7 million (+17%)
May 19th to May 23rd: Imagine a gaming platform that's based on cryptocurrencies and blockchain technology. This is where Lucky Block comes in. As touched on above, Lucky Block is not a 'stock', and is actually a cryptocurrency hosted on the Binance Smart Chain (BSC).
In simple terms, Lucky Block was created as an answer to the unprecedented demands for online gambling. Lucky Block is an innovative 'crypto-gaming' platform where players use blockchain protocols, leveraging the power of the BSC. According to the company website:
"We believe the game should not be bound geographically or tied to local financial systems. Instead, our focus is to develop further transparency and fairness in gaming, creating a game where every player has better win odds while providing a solid investment strategy for token holders while contributing to the community."
Investors who invested early during Lucky Block's soft launch at $0.00012 generated gains above the 5,500% mark earlier in the year. Moreover, the LBLOCK pre-sale which started in December 2021 sold out prematurely as a result of the sheer demand from crypto-hungry investors.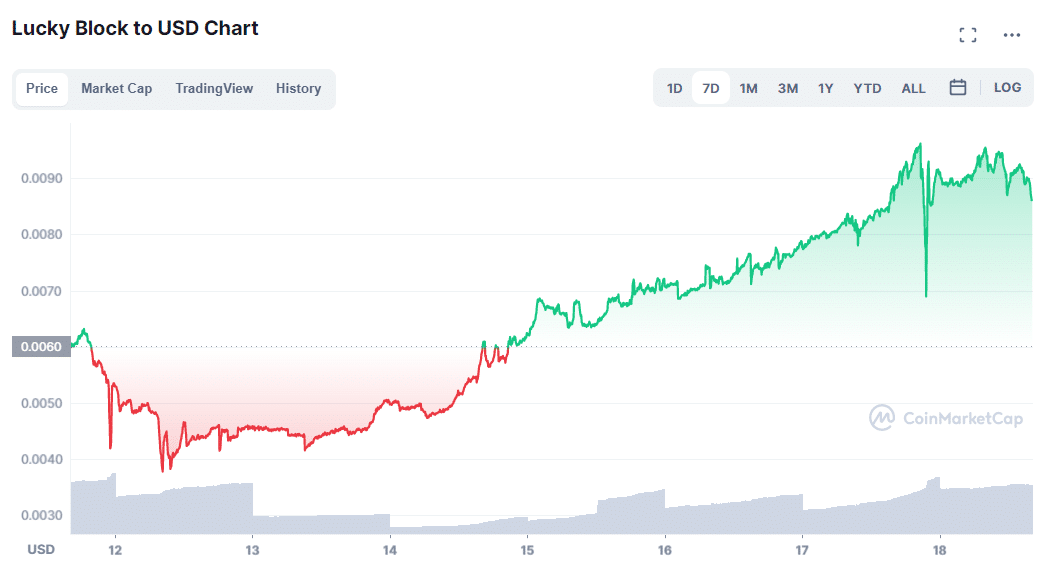 Lucky Block Jackpot Distribution Explained
70% to the winners
10% back to $LBLOCK token holders
10% to charity
10% to Lucky Block for marketing
RNG (Random Number Generator) will select the prize winners, and funds will be distributed using the blockchain ledger to ensure fairness and transparency. But what about the LBLOCK crypto token?
The LBLOCK token is a cryptocurrency version of the traditional jackpot ticket. LBLOCKs are Lucky Block's native governance tokens that users can buy and use as 'tickets' to enter the draw.
Rather than buying a ticket from a store, you can buy Lucky Block's native LBLOCK cryptocurrency tokens straight from the company's website or via DEXs such as PancakeSwap. These tokens can then be used to purchase tickets via the website or mobile app.
Therefore, this is considered by many to be a much more streamlined and efficient process if you compare it to the normal gaming system that we have today. With less costs, Lucky Block aims to offer more in terms of rewards for both its token holders and players.
How to Buy Lucky Block – Step-by-Step Guide
Here's how you can buy Lucky Block tokens with a couple of simple steps.
Step 1: Connect your wallet to PancakeSwap – Firstly, connect your crypto wallet to the PancakeSwap DEX. You'll also need some BNB tokens for the exchange.
Step 2: Enter the Lucky Block Contract Address  – To buy tokens on PancakeSwap you'll need to specify which crypto you'd like to exchange for BNB. Next, simply use the Lucky Block contract address – 0x2cD96e8C3FF6b5E01169F6E3b61D28204E7810Bb.
Step 3: Enter your Investment – Enter how many BNB tokens you'd like to exchange for LBLOCK. Based on current market conditions and prices, the amount of LBLOCK tokens you'll receive will be shown immediately.
Step 4: Confirm Choices — Now, simply confirm your choices. Assuming you've followed the instructions properly, your Lucky Block order will be processed instantly.
Step 5: Add your Lucky Block tokens to your crypto wallet – Sometimes, you might need to manually add LBLOCK tokens to your wallet. This is a simple process that involves entering the Lucky Block contract address as specified above in Step 2.
Sponsored ad. Cryptocurrency markets are highly volatile and your investments are at risk.
---


2. Advanced Micro Devices (AMD)
Industry: Semiconductors
Current price: $93.50
Market value: $151.52bn
Dividend yield: N/A
YTD return: -37.77%
May 19th to May 23rd: Advanced Micro Devices (commonly referred to as AMD) is a US-based semiconductor company that develops processors for computers. The company produces a wide range of processors that are applicable to many industries, including GPUs, microprocessors, and more. Although the AMD share price had been struggling, yesterday's positive news gave shares a much-needed boost.
AMD is up over 16% in the past few days, thanks to highly positive earnings results. For Q1 2022, the company's revenue increased by a remarkable 71% compared to Q1 2021, whilst adjusted EPS hit $1.13. These metrics were far higher than analysts expected, which is even more impressive considering the supply chain issues that AMD has been dealing with.
Due to these solid numbers, AMD's management raised its guidance for the rest of 2022.
---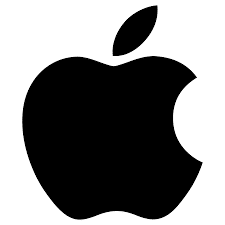 3. Apple (AAPL)
Industry: Technology
Current price: $137.59
Market value: $2.23trn
Dividend yield: 0.65%
YTD return: -24.41%
May 19th to May 23rd: Apple needs no introduction, as the tech giant has developed incredible brand appeal over the years thanks to popular products like the iPhone and iPad. Nowadays, Apple generates more revenue than ever from its services, helping diversify its business model. In terms of share price, AAPL shares are currently hovering around $140.82 – down by 22.63% for the year.
Apple's shares have been affected by the delay in implementing the company's new work policy, which would see employees work three days in the office and two remotely. Due to a rise in COVID-19 cases, Apple has delayed this change, which was viewed as a negative by shareholders.
However, with Apple's service business now generating 20% of total revenue, this has undoubtedly helped the company's bottom line since the gross profit margin is much higher for this segment compared to products. Finally, with rumours circulating that Apple may be developing its own self-driving car, there could be yet another revenue-generator on the horizon.
---


4. Ford (F)
Industry: Automobile Manufacturing
Current price: $12.50
Market value: $50.25bn
Dividend yield: 3.13%
YTD return: -42.58%
May 19th to May 23rd: Ford is a world-renowned automobile manufacturer based in the US. The company has been around since 1903 and has built up a reputation for the large-scale manufacturing of safe and reliable vehicles. Although 2021 was a stellar year for the company's share price, F shares are now trading at $12.78 – over 40% down for the year.
Like other stocks, Ford has been affected by the overall bearish sentiment in the market right now. Inflation has an oversized impact on automobile manufacturers, as any price rise can put off consumers – thereby reducing sales. Data is already coming out that new car registrations are dropping in Europe compared to last year, which is worrying news for the overall sector.
However, Ford's transition towards electric vehicles could be a wise move, especially since the company will be offering these vehicles at a more affordable price point. Ford's Mustang Mach-E and electric F-150 have already wowed consumers, with an E-Transit van also being released soon.
---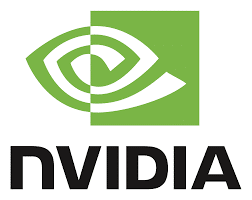 5. Nvidia (NVDA)
Industry: Semiconductors
Current price: $166.94
Market value: $418.02bn
Dividend yield: 0.09%
YTD return: -44.58%
May 19th to May 23rd: Nvidia is a technology company that specialises in designing semiconductors. These include GPUs, APIs, mobile computing chips, and more. The company also has a foothold in the artificial intelligence (AI) sector and is widely regarded within the gaming industry, too.
2021 was a stellar year for Nvidia, although shares have dipped since entering 2022. The company is set to release its fiscal Q1 2023 results on May 25th, with investors keen to see whether Nvidia can continue building on its strong financials. This was evidenced by the company's fiscal Q4 2022 results, which saw revenue increase by 53% and net income increase by over 100%.
Digging a little deeper into the numbers, Nvidia's forward P/E ratio sits at 31.65 at the time of writing – the lowest since October 2019.
---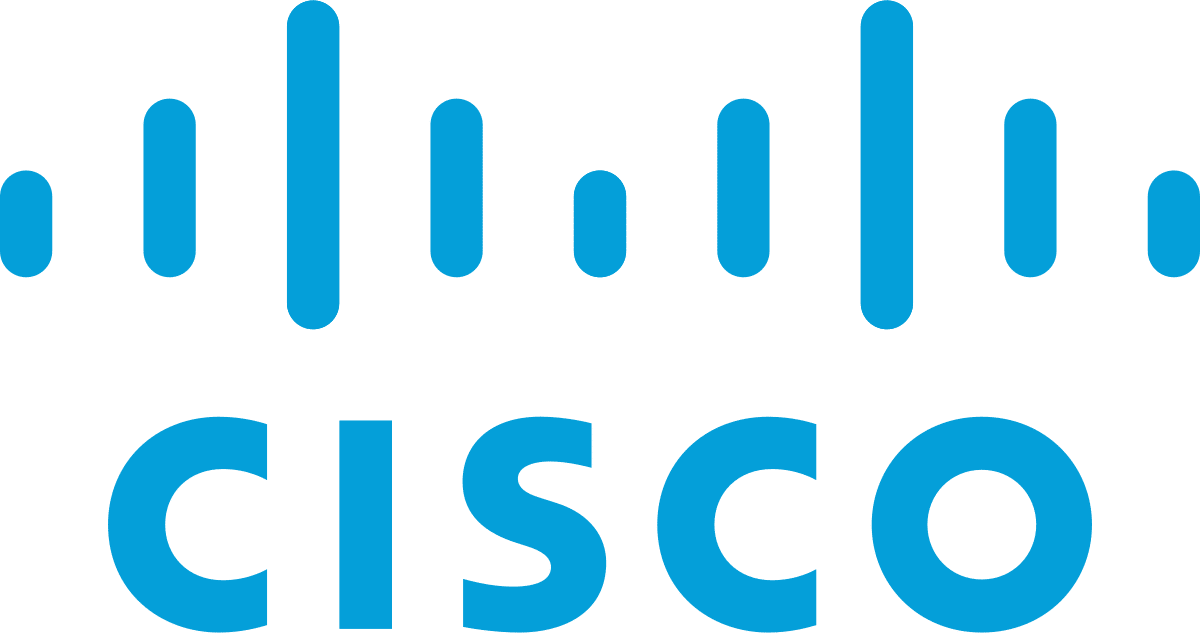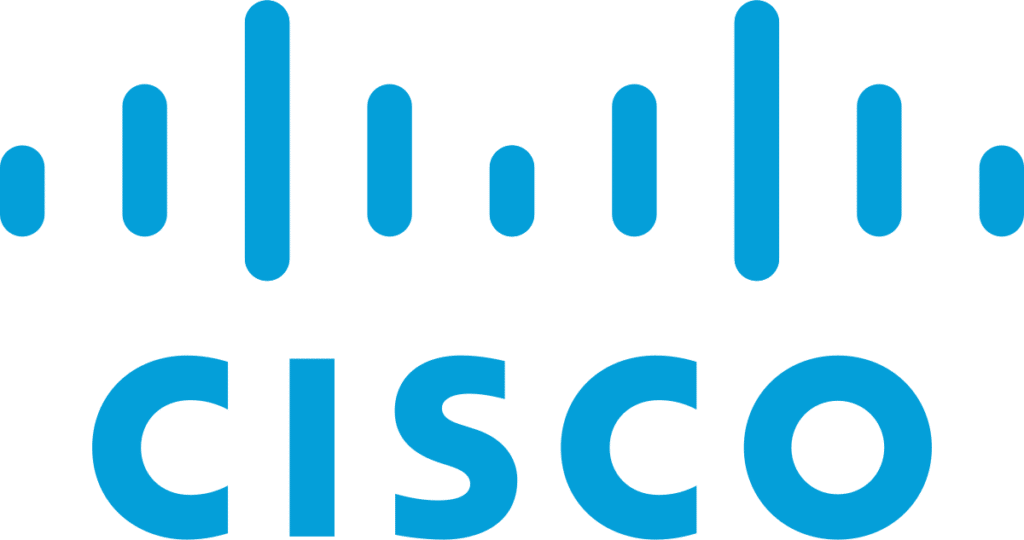 6. Cisco Systems (CSCO)
Industry: Technology
Current price: $42.94
Market value: $178.38bn
Dividend yield: 3.54%
YTD return: -32.01%
May 19th to May 23rd: Cisco Systems is a US-based tech company that produces networking hardware, software, telecom equipment, and more. The company was the first to bring Local Area Networks (LANs) into the mainstream and held the title of the world's most valuable company at one stage. However, recent times have been tough for Cisco, with shares falling by 17% last week.
Last week, the company released its fiscal Q3 2022 results, which did not meet analysts' expectations. Revenue was posted at $12.8 billion, which was considerably less than expected. However, the real issue was Cisco's guidance for fiscal Q4 2022, in which they expect to see a 1% to 5.5% revenue decline.
This weak guidance was the catalyst behind Cisco's share price decline, exacerbated by the overall dull sentiment in the tech sector. It wasn't all bad news though, as Cisco still expects to grow revenues by between 2% and 3% this year. Finally, the company is still profitable and posted EPS of $0.87 last quarter.
---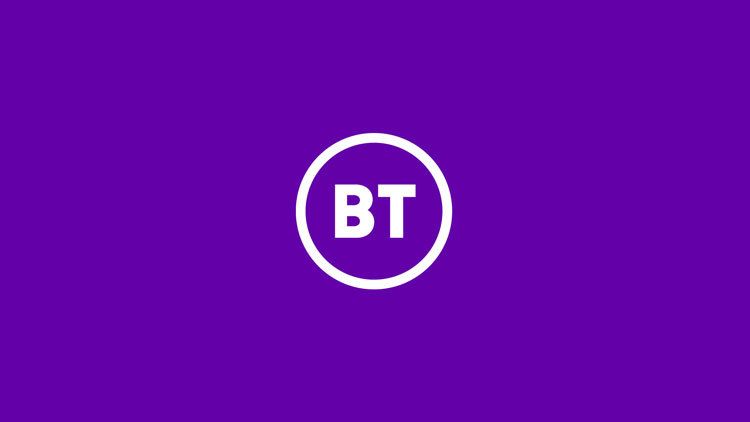 7. BT Group (BT.A)
Industry: Telecom Services
Current price: 187.15p
Market value: £18.58bn
Dividend yield: 1.27%
YTD return: +8.37%
May 19th to May 23rd: Everyone will have heard of BT, as the telecoms giant is undoubtedly a household name within the UK. BT now has operations in over 180 countries worldwide and has solidified its position in the market with additional services, such as subscription TV and IT support. BT's shares have recovered well after a significant drop in early March and are now hovering around the 182p level.
Bt is a popular investment due to its classification as a 'defensive' stock. Furthermore, due to BT's huge customer base, the company can easily alter prices to match inflation, which secures future revenue streams.
In addition, billionaire Patrick Drahi purchased an 18% stake in BT last year, with rumours that he may buy more shares (or try to attain ownership) at some point in the future.
---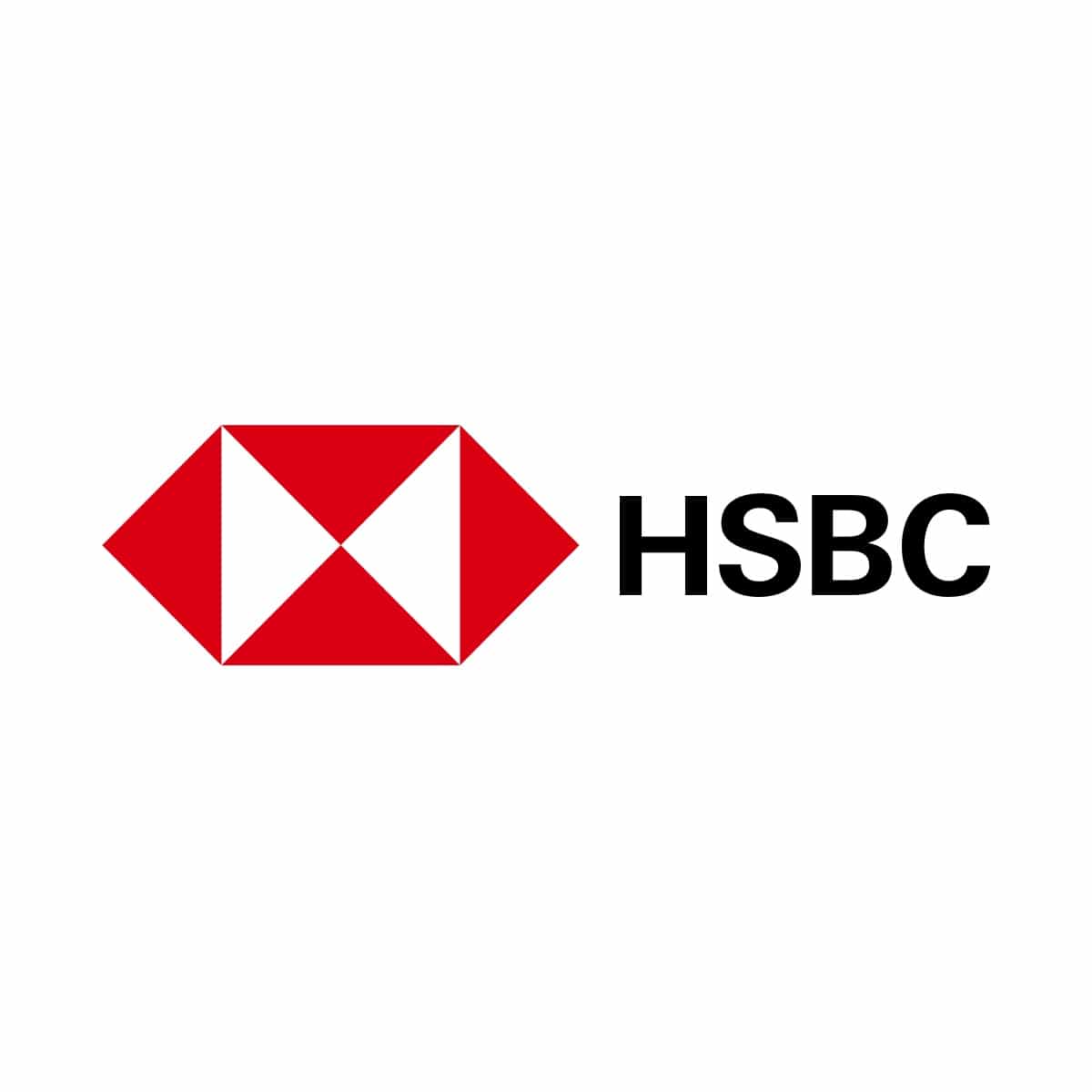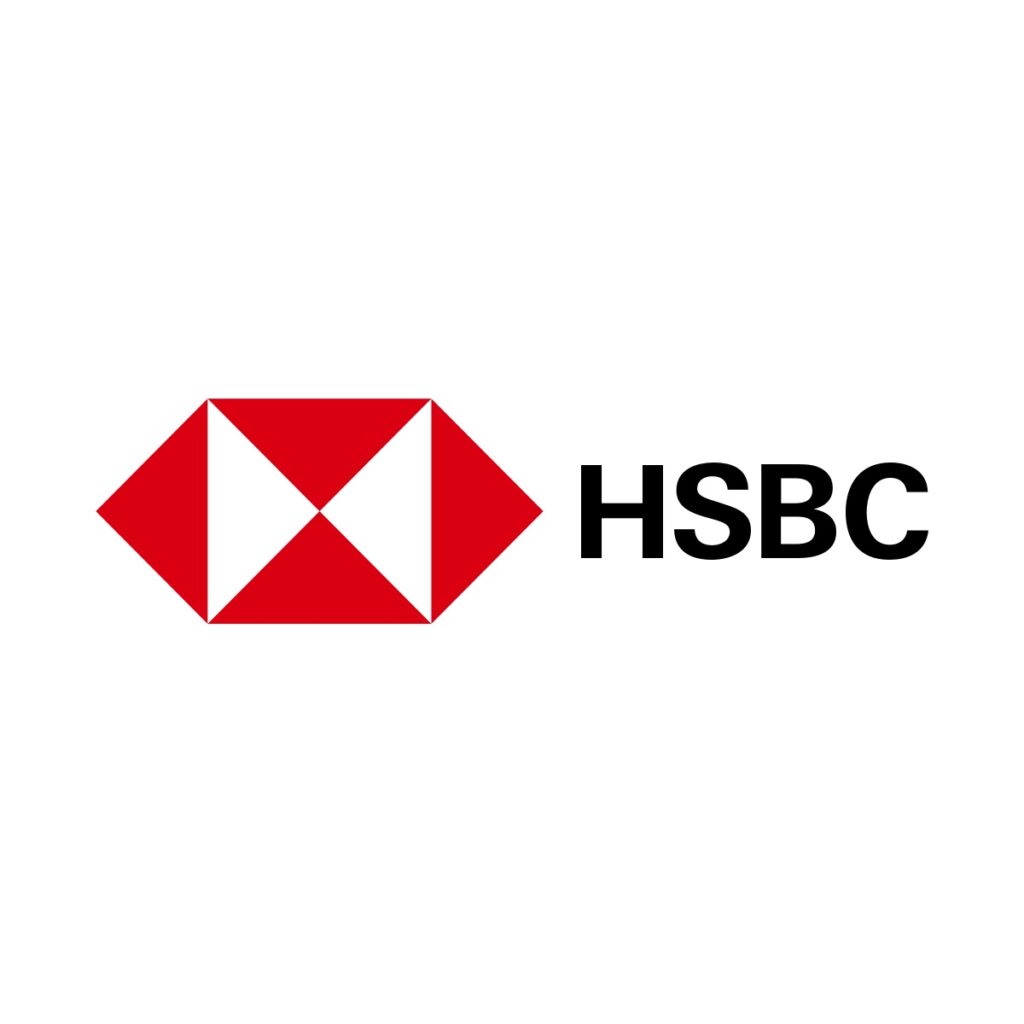 8. HSBC Holdings (HSBA)
Industry: Banking
Current price: 493.15p
Market value: £98.94bn
Dividend yield: 3.69%
YTD return: +4.59%
May 19th to May 23rd: HSBC is a multinational bank headquartered in London yet has over 7,000 locations worldwide. HSBC operates in Europe, Asia, the Americas, the Middle East, and Africa, offering personal banking, private banking, and other services. The HSBA share price fell by around 12% in April yet seems to have bounced back in recent days.
HSBC has enormous exposure to Asia, with China being one of the company's main growth areas. Given China's huge crackdown on COVID-19 in recent weeks, this has hampered the company's share price. However, HSBC's recent earnings release gave rise to optimism, with lending volumes beating analysts' estimates.
HSBC also shines from a dividend perspective, with the company's yield currently exceeding the FTSE 100 average. In addition, the interest rate increases from the Bank of England could be great news for HSBC, as it'll provide more income through interest payments.
---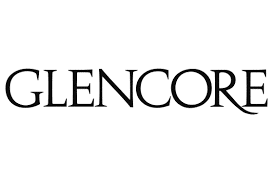 9. Glencore (GLEN)
Industry: Basic Materials
Current price: 509.00p
Market value: £66.76bn
Dividend yield: 2.85%
YTD return: +31.30%
May 19th to May 23rd: Glencore is a colossal commodity company based in Switzerland and the UK. The company produces various products, including zinc, copper, grain, and oil. GLEN shares have been on a bull run since September 2021 and are up 60% since that point.
Glencore is currently benefitting from high commodity prices, driven by the uncertainty surrounding the Russia/Ukraine conflict. These countries produce huge volumes of commodities (primarily nickel), meaning the supply has halted – driving up the price. This directly benefits Glencore, as the company can generate more revenue for the same amount of produce.
Over the past year, the company also shaved off more than $5bn of debt, with earnings rising by 84% during fiscal 2021. Glencore's dividend yield currently sits at 2.85%.
---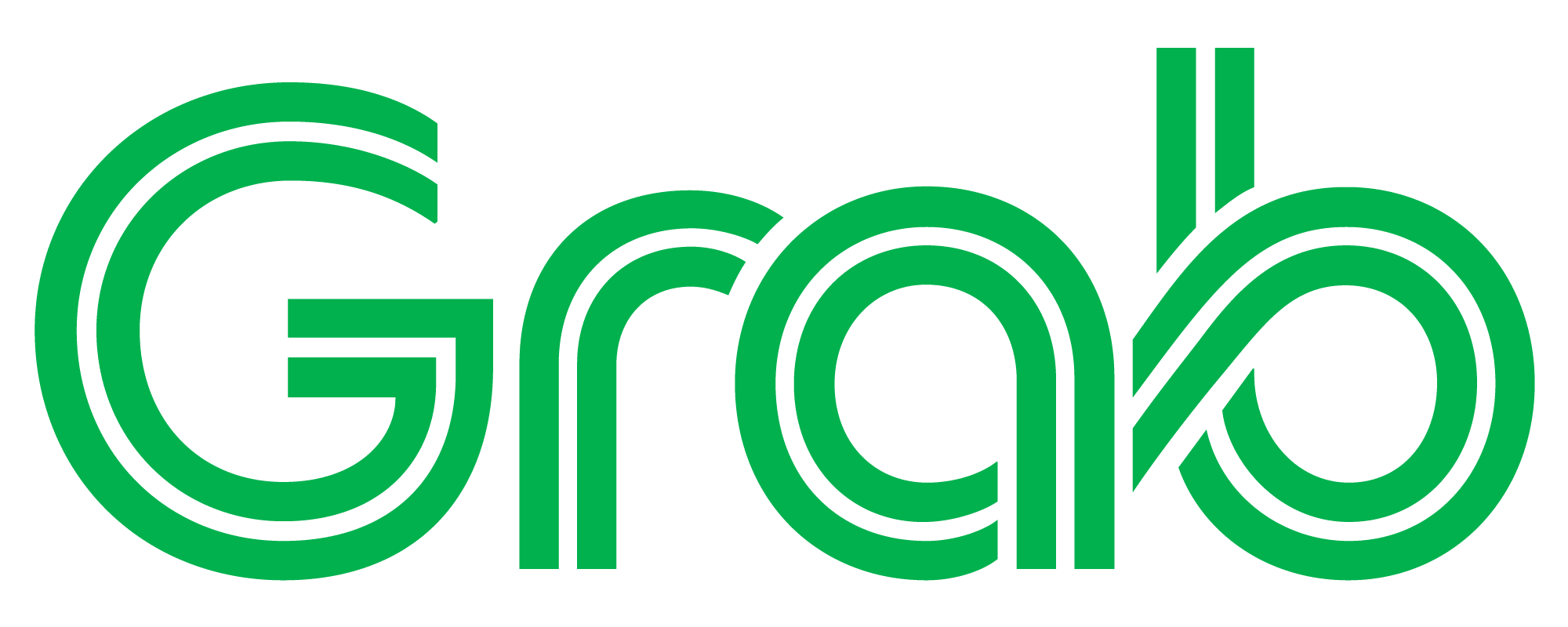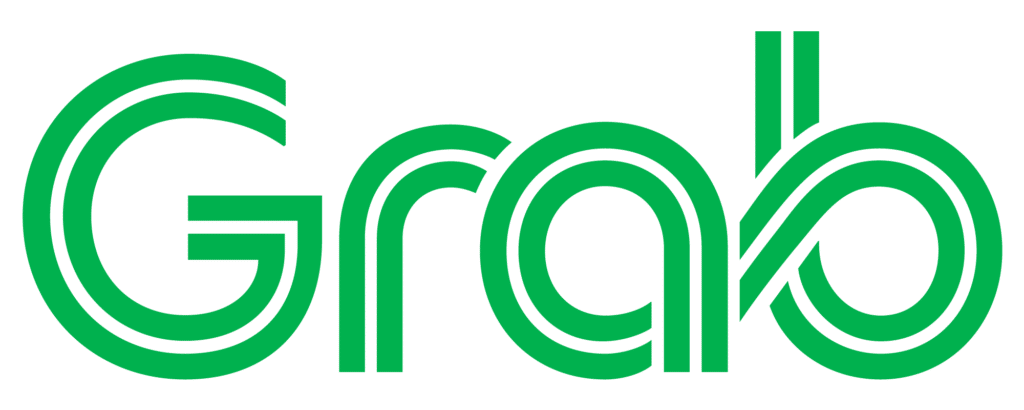 10. Grab Holdings (GRAB)
Industry: Financial Services
Current price: $3.21
Market value: $12.30bn
Dividend yield: N/A
YTD return: -55.54%
May 19th to May 23rd: Grab Holdings is another of the most active shares on the market in the past few days. Grab is a tech company based in Southeast Asia that offers food delivery and payments services. It has become one of the largest start-ups ever within this area of the world and has grown to a market cap of over $12bn.
GRAB shares are now trading at $3.21, following a 27% increase last week. The company released Q1 2022 figures, which showed that revenue increased by 6% compared to the previous year. Notably, the company's userbase grew by 10%, with Grab now having over 30 million active users each month.
Grab's net loss also shrunk to $435 million, which was far better than the numbers posted in Q1 2021. Grab's management has estimated that revenue could be between $1.2bn and $1.3bn this year – a considerable increase from last year.
Get Free Stock Tips to Your Inbox Now
What Stocks Should You Invest In?
Discover how to find winning stocks
Receive weekly stock tips from the Pros
Get Access Now
It was another red week for US-based equities, will all three major indices down by over 2%. Inflationary fears are still weighing heavily on investors' minds, with the adverse effects being exacerbated by rising interest rates.
UK-based equities didn't fare much better, with the FTSE 100 and FTSE All-Share both ending in the red. Royal Mail, ITV, and Prudential were the biggest gainers on Friday, helping prop the index up.
S&P 500: -2.33%
NASDAQ Composite: -2.79%
Dow Jones: -2.37%
FTSE 100: -0.38%
FTSE All-Share: -0.37%
---
Although the following shares didn't feature in the list above, they are consistently featured on Yahoo Finance's 'Trending Tickers' page:
Blackberry: Blackberry has been at the front of Reddit's meme stock craze.
Johnson & Johnson: The stock has lost significant ground in recent weeks due to manufacturing issues and the pause on distribution over fears that the vaccine could cause blood clots in some people. The Johnson & Johnson vaccine is one of the first one-shot vaccines developed for COVID-19 and as manufacturing capacity ramps up, the shot could be the prime weapon against COVID-19 around the world. Plus, the US government is likely to recommend a second dose of the shot.
---
If you want to buy shares in one of the companies listed above, you will need to use an online stock broker. There are many brokers to choose from, although it's best to partner with a platform that is FCA-regulated and offers both UK and US-based equities. With that in mind, the steps below will show you how to buy popular shares today, all from your laptop, tablet, or smartphone.
Open a Trading Account
Head over to your broker's homepage and opt to sign up. You'll likely be asked to enter your name and email address, before creating a username and a password for your login credentials.
Verify your Account
FCA-regulated brokers will ask you to verify your identity by uploading proof of ID (e.g. passport) and proof of address (e.g. bank statement). Once these documents are checked, you'll be notified by your broker.
Deposit Funds
You will now be asked to deposit some funds. Most UK brokers accept one (or more) of the following methods:
Debit Card
Credit Card
UK Bank Transfer
Paypal
Skrill
Neteller
You may also need to meet a minimum deposit amount or pay a conversion fee, although this will vary depending on the platform.
Once your account has been funded, you can then buy your chosen shares. If you know which of the above companies you wish to buy shares in, simply enter it into the search box and opt to trade it.
You'll then be presented with an order box, in which you can enter your desired investment amount. Most brokers will have a minimum investment amount, so it's important to research this beforehand. You can then opt for a stop-loss or take-profit level, if you wish, before confirming the trade.
Investing in the equity market can be tricky – especially if you are a complete newcomer. However, there are some tried and tested methods to find the best shares to invest in for your personal situation. These methods are presented and discussed below:
Fundamental Analysis
When trying to find the best shares to buy now for your unique investment goals, one of the most popular approaches is to conduct fundamental analysis. This involves finding a stock's 'intrinsic value', which may differ from the stock's current value in the market. If a company's intrinsic value is higher than its current share price, the stock can be considered 'undervalued'.
There are numerous ways to find a stock's intrinsic value, such as looking at macroeconomic factors, industry trends, the company's management, and so on. One popular method is to analyse the broader market and then narrow the focus down to the company itself, looking at all of the 'micro' elements that make up its value.
You may even wish to use the company's financials to determine its fundamental value. This could involve reviewing its balance sheet and income statement to determine whether the company is financially sound. Finally, metrics such as P/E ratio and EPS can also be a great way to understand whether a stock is undervalued or overvalued.
Technical Analysis
Technical analysis is another great way to find the best shares to buy today for your own personal situation. Unlike fundamental analysis, which attempts to find the stock's current 'intrinsic value', technical analysis is more forward-focused. This means that the analysis looks at previous price movements to predict future price movements.

Many of the best shares to buy in 2022 noted in leading publications like The Telegraph will likely have been derived through technical analysis, in conjunction with other mechanisms. Technical analysis often involves using indicators, such as RSI and MACD, which attempt to determine when a stock will make a push upwards or downwards.
Analyst Ratings
Equity analysts who work for leading investment firms tend to provide their recommendations of the best shares to invest in based on their own skills and expertise within the stock market. Analysts will often offer 12-month price targets for a company's shares and provide a 'recommendation', which can be one of the following:
BUY
OUTPERFORM
HOLD
UNDERPERFORM
SELL
Ultimately, the analyst's picks for the best shares to buy today will be based on their own research and analysis of the stock – so opinions can vary depending on the source. Thus, although these ratings can be helpful, it's best to use them in conjunction with other types of analysis.
Market News
Finally, you can also find the best shares to buy now for your investment goals by staying on top of market news. The equity market is ever-changing, with certain news events affecting investor sentiment. Events such as interest rate announcements can have a considerable impact, as they affect a company's profits – and therefore, its appeal to investors.
Trading around news events can also be challenging, as market volatility can sometimes render technical analysis inaccurate. However, risk-seeking traders may also thrive in these environments, as volatility can often offer scope to generate notable returns if traded effectively.
Conclusion
As you'll now know, most of the most highly-traded shares are based in the US. This is because the US economy is roaring back as it reaches high vaccination rates against COVID-19. Grab Holdings, Cisco Systems, HSBC, and others are expecting a solid second half of the year. In addition, HSBC is also popular due to its strong and stable characteristics.
Over in the UK, various FTSE 100 shares are now looking to bounce back in the second half of 2022. Overall, the FTSE 100 index had a stellar year in 2021 and will be hoping to replicate that performance over the coming months.
Sponsored ad. Cryptocurrency markets are highly volatile and your investments are at risk.
Which shares pay above average dividends?[/Q2]