In this edition of our monthly stock market analysis, we are going to look at the best shares to buy in June 2021 – with our analysis covering June 7th to June 11th.
Before we take a closer look at the best shares to buy today, here's a quick look at our top 5 picks:
Pfizer
Tesla
Amazon
NVIDIA
VISA
You can buy all of these top shares, as well as many others, at eToro and pay 0% fees!
1. Pfizer – Further Sales Growth from India is Great News for this Company (HOLD)
June 7th to June 11th: With the news that India will no longer require clinical trials before accepting vaccines, Pfizer looks set to begin offering their products into this market. Due to the scale of the Indian market, this could mean great things for revenues going forward.
Vaccine companies have been all the rage this year, with investors scrambling to get involved thanks to the growth potential that these stocks have. Pfizer (along with partner BioNTech) have stated that they expect sales revenue to total $26 billion for the whole of 2021 – a remarkable figure in and of itself. However, some analysts are suggesting sales could actually grow much higher than this thanks to the potential of the Indian market.
Only a very small percentage of people living in India have been vaccinated – meaning that there is a huge opportunity to generate income from this geographical area. Furthermore, even once the initial wave of vaccines is over, there is talk of booster shots being needed on an ongoing basis, which will provide more income. Pfizer is currently trading at $39.81 – slightly below the all-time high of $43.99 experienced in November 2018. At these levels, and with the positive future outlook, this stock could be a great buy opportunity.
2. Tesla – Recent Pullback Provides Great Opportunity to Buy (HOLD)
June 7th to June 11th : A rough past few weeks has seen Tesla's share price drop around 31% since January. However, this may represent a good level to buy in at before further bullish momentum takes over.
The well-publicised comments from Elon Musk surrounding his reluctance to accept Bitcoin for Teslas has prompted downward pressure on price in recent weeks. In addition, certain supply chain challenges have worried investors, which has contributed to the decrease in price. However, these factors are not seen as drastic – and if the company can continue improving in key areas, we could see a return to the heights experienced at the turn of the year.
The reason we like this stock so much is due to Tesla's autonomous driving capabilities. The company is leading the way (ahead of Google's own autonomous vehicle project) in this area, and even though fully autonomous driving is still a while away yet, if Tesla can bring it to the mainstream then it would revolutionise the way people travel on a daily basis. Combine this with sales and net income growth over seven consecutive quarters, and Tesla remains a great buying opportunity for investors at the current share price.
3. Amazon – Unbeatable Returns in 2021 (HOLD)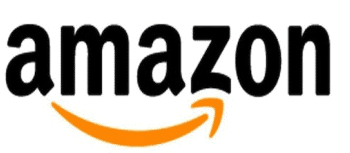 June 7th to June 11th: Amazon shares continue to trade in a narrow range around $3,250. We're still waiting to see if Amazon shares can break above $3,500. If and when that happens, look for a sustained upward price movement to follow.
Amazon boasted massive gains in the first half of 2020 as the COVID-19 pandemic gripped the world. The shares started last year at less than $1,900 each, and finished the year at over $3,250 each.
Along the way, Amazon solidified its dominance in global eCommerce and made itself an essential part of global infrastructure. Not only is its core online retail business growing year-on-year, but it is involved in heaps of other innovative products and services. This includes its ever-growing Amazon Prime subscription model, as well as cutting-edge technologies like cloud computing and artificial intelligence.
We don't see Amazon slowing down any time soon, so it's among our top picks in 2021.
4. NVIDIA – Revenue Increases and Huge Opportunities for this company (HOLD)
June 7th to June 11th: NVIDIA's shares jumped 8.3% last week on the back of impressive Q1 results. With great opportunities ahead for the GPU giant, we feel NVIDIA stock is a great investment for 2021.
NVIDIA had a great week last week, with Q1 results delivering some impressive numbers. Total revenues reached $5.66 billion, representing an 84% increase from the previous year. Notably, revenue derived from gaming operations totalled $2.76 billion – an incredible 106% rise from a year ago! These results helped drive EPS estimates to a high of $3.03.
But NVIDIA aren't stopping there – they launched their new chip in February that is designed to help mine cryptocurrencies. NVIDIA's CFO stated that they hope to generate revenue of $400 million from crypto chip sales in Q2, which would mean great news for NVIDIA's bottom line. If sales and earnings continue at this rate, we feel NVIDIA's share price could rise higher over the remainder of 2021.
5. VISA – Economies Reopening Could Mean Good News for this Stock (HOLD)
June 7th to June 11th: Increases in consumer spending, particularly through digital payments, means great news for VISA and its bottom line. As the pent-up demand over the last year is decreased, we could see VISA make strides in the stock market over the next few months.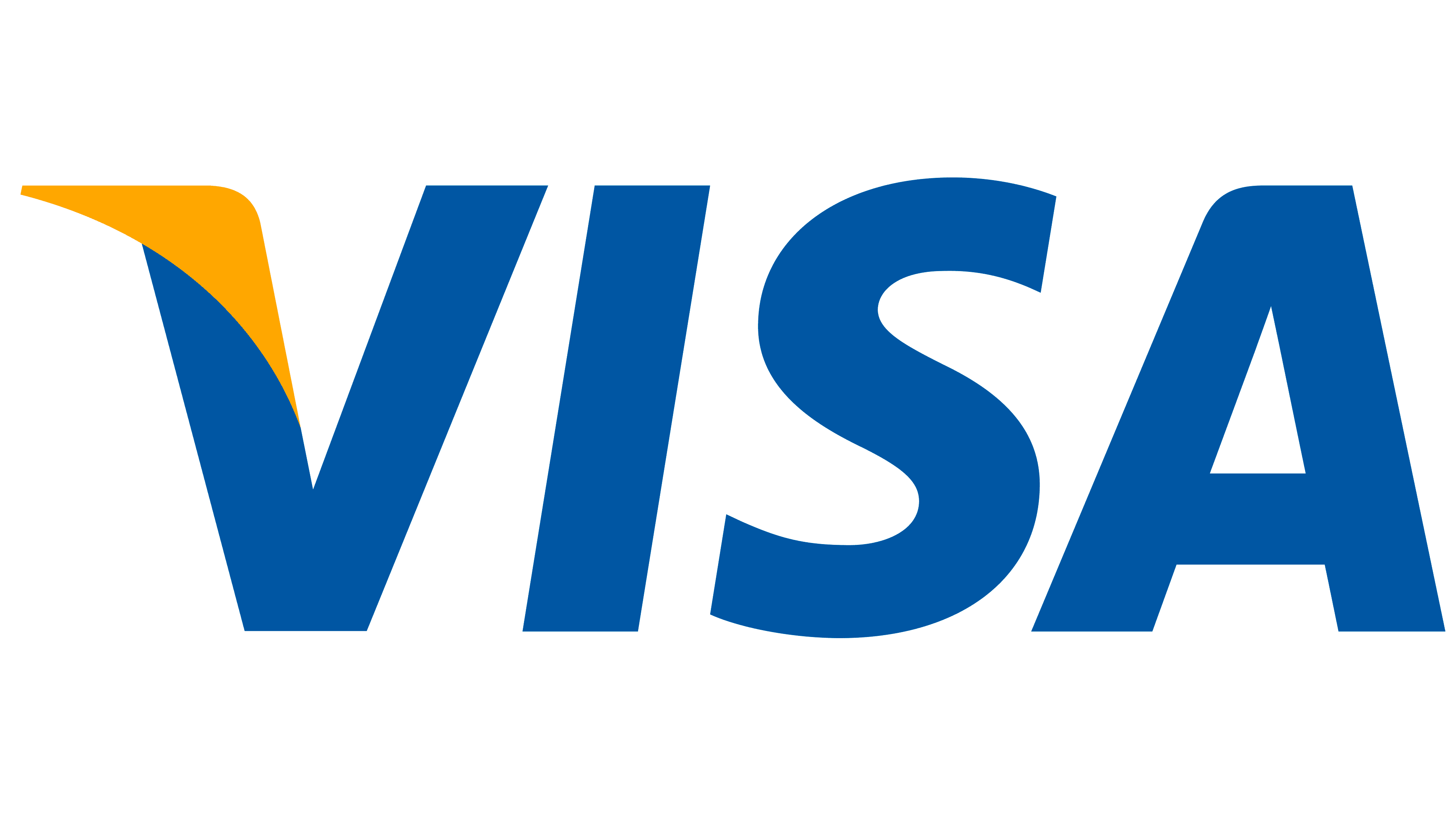 Operating in over 200 countries globally, VISA is one of the world's largest payment providers and helps facilitate millions of transactions each and every day. VISA earn money through every transaction that is made – so if more people are spending, they are earning more money. This factor hampered the company during 2020 as lockdowns forced people indoors, meaning consumer spending lowered drastically.
The company made $21.85 billion in revenue for the year ending September 2020 – slightly down for the previous year's figures, but that is to be expected. Net income was stated as $10.87 billion, which was just over $1.2 billion less than the year previous. Although these figures seem bad, when taking context into consideration, they actually aren't as drastic as they appear. VISA still have very high operating margins of 63% which is great news for their bottom line.
If VISA can capitalise on the increase in consumer spending, it'll mean good things for the share price. Price is currently at $229.66, slightly below the all-time highs experienced in April. With strong bullish momentum on all timeframes, now might be a good time to add VISA to your portfolio.
6. UPS – E-Commerce Growth is Good News for this Company (HOLD)
June 7th to June 11th: The growth in e-commerce driven by the pandemic has made delivery companies more attractive investments. If UPS can continue keeping their margins tight, they represent a great buy opportunity for investors.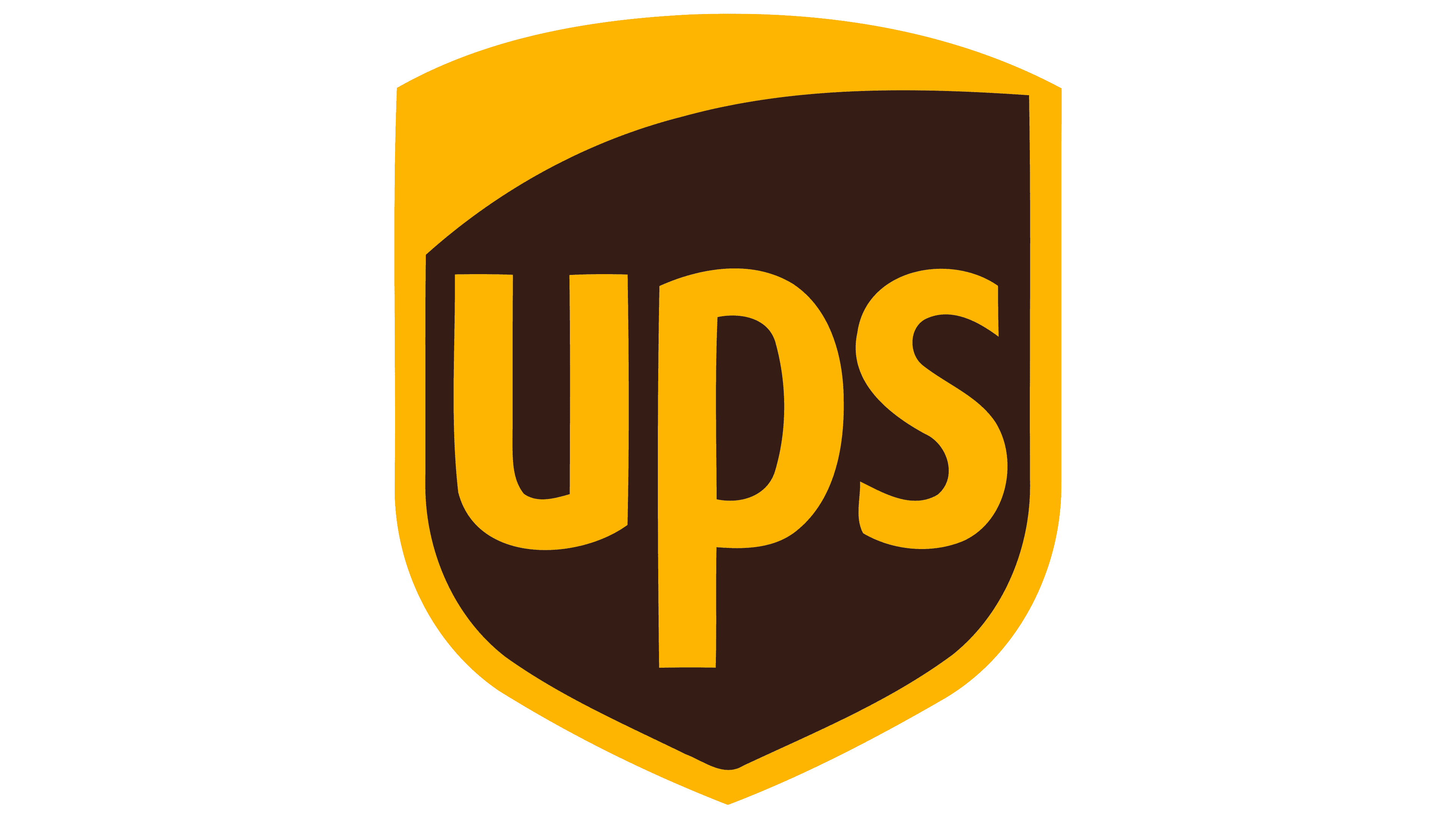 Last year saw UPS grow the percentage of their deliveries that are made internationally, eradicating the notion that the company is purely an American-based delivery firm. UPS's operating profits were derived more or less equally from US package deliveries and international package deliveries – and this shift has prompted much speculation about the company's outlook going forward.
Furthermore, UPS's business model has become more efficient over the past year, meaning that the average revenue per package has increased markedly. As package volume is also increasing, this makes for a great combination that could bolster UPS's bottom line over the next few years. Currently consolidating around the $210 price level, keep an eye on this stock over the next few weeks for a bullish breakout.
7. Alphabet – Sales Growth and Innovative Tech make Alphabet a Solid Buy (HOLD)
June 7th to June 11th: Having delivered a 34% increase in sales in Q1, Alphabet is still growing despite its sheer size. With more innovative products in the works, now might be a great time to add the company to your portfolio.
Alphabet's shares are currently trading at $2356 – up 33.92% since the start of the year. Furthermore, the company's share price is up an impressive 65.36% from this date last year. Much of this growth is down to the revenue-generating performance of its main assets such as YouTube and Google Cloud, which helped drive revenue to $197 billion over the past year.
We feel that Alphabet is a good buy, not just because of its current performance, but because of its future potential. Alphabet are in the process of launching Waymo, which is their own innovative self-driving technology that could be huge for the company. If Alphabet can gain even a small portion of market share from the likes of Uber, it would mean fantastic things for the company's bottom line – and the share price overall.
8. Whitbread – Company Poised to Benefit from Lockdown Easing (HOLD)
June 7th to June 11th: Owning some of the top hospitality brands in the UK, Whitbread had an unfortunate time in 2020 due to the constant lockdowns. However, as the economy reopens and consumers begin spending, Whitbread brands are set to be in high demand once again. 
Currently trading at 3225p at the time of writing, Whitbread shares have experienced a very volatile year. Having decreased over 60% during February and March 2020, the share price has recovered somewhat over the following twelve months – but is still below the heights set last year. Although this might seem like a negative, it could actually be viewed as a solid buying opportunity. 
If you were to look at revenue and profit figures for 2020, it would not make good reading. However, putting these results aside, there is definitely room to be hopeful for Whitbread. Economies reopening mean more travel, which results in more stays at Whitbread owned brands such as the Premier Inn. Also, more people are working remotely now than ever, which paves the way for getaways and 'staycations' throughout the UK. 
In addition to the UK, Whitbread is also beginning to expand overseas and has entered the German market. If they can establish themselves effectively, this would present a huge opportunity for revenue growth. Another positive for Whitbread is the traffic light system in place for foreign holidays, making domestic getaways more attractive. For the reasons listed above, we believe buying Whitbread at the current price levels represents an excellent opportunity for capital gains. 
9. PayPal – Long Term Growth Potential for this Stock (HOLD)
June 7th to June 11th: PayPal had a strong week, gaining 2.6%. While that might not sound like much, the clear bullish trend appears to have put an end to the volatility of the last few weeks. Still, PayPal is trading nearly 20% below its all-time high from early February. We think this is a great opportunity to buy shares at an attractive price point.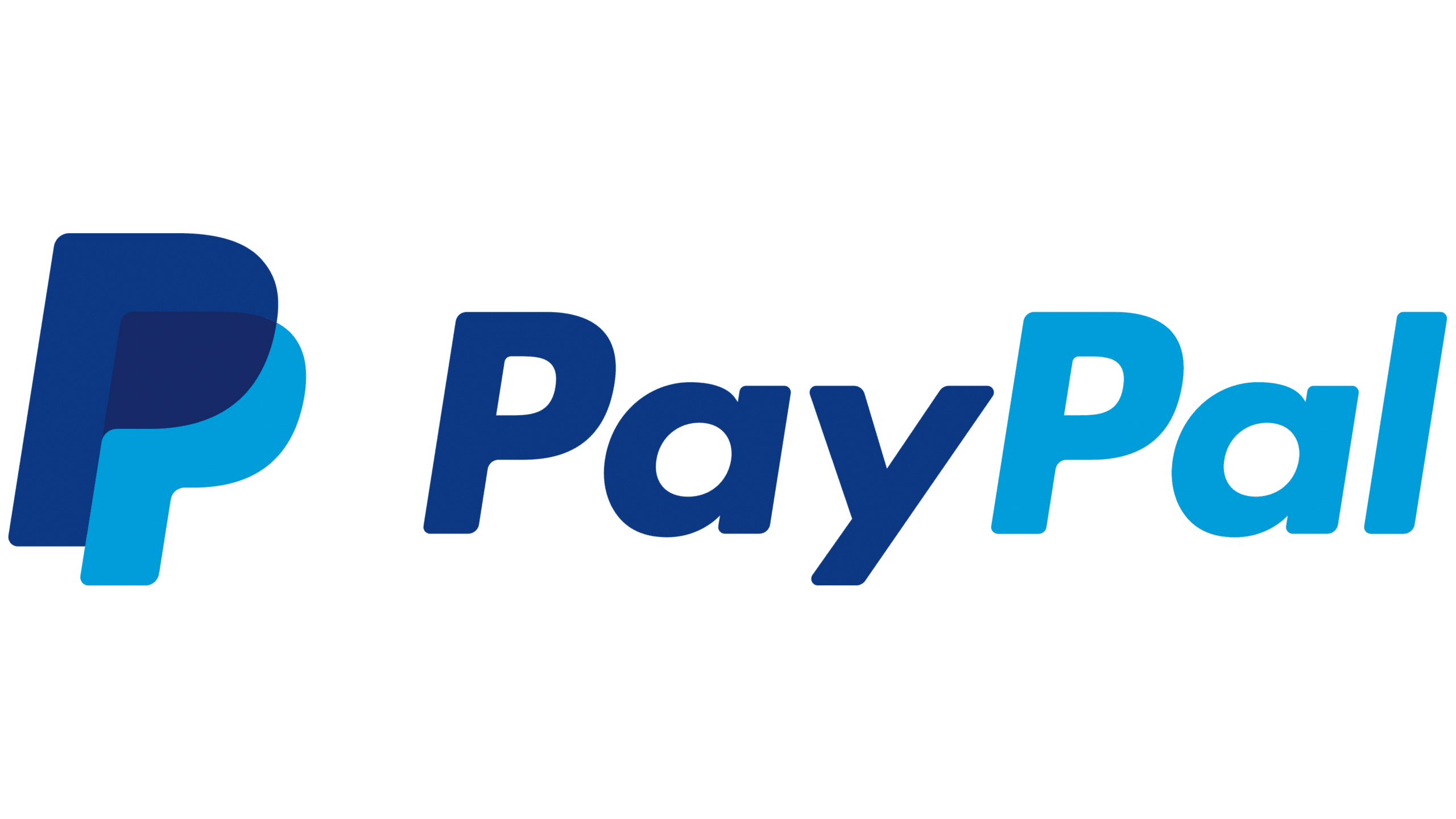 PayPal was one company that benefitted from the commotion experienced throughout 2020, as more individuals and companies required a platform to process digital payments. With PayPal having been established in the industry for nearly two decades, their platform was one of the go-to options for digital payment processing – which prompted a 110% increase in the stock price over the year.
Furthermore, PayPal recently announced the launch of their cryptocurrency platform, allowing investors to purchase Bitcoin, Litecoin, Bitcoin Cash and Ethereum using their services. Although this is currently only available in the US, this feature is beginning to generate a lot of hype in the crypto community.
With Q4 2020 earnings and revenues that comfortably beat estimations, PayPal is looking healthy in a financial sense. Furthermore, PayPal is still adding new users rapidly, with over 16 million new accounts being created in Q4 alone.
PayPal's stock price is currently sitting at $258, representing an excellent level to buy-in. With the increasing reliance on digital payments, combined with the launch of their crypto trading facilities, we believe there is a solid chance that PayPal will round out 2021 with some solid bullish performance.
10. Draftkings – Solid Q1 Results could provide Bullish Momentum for this stock (HOLD)
June 7th to June 11th: This company is gaining more and more awareness in the financial media thanks to innovative marketing and solid financials. After a pullback in recent months, now could be a good time to buy and hold for the longer term.
Sports betting is big business in countries across the world, and Draftkings looks set to capitalise on this interest in 2021 and beyond. Many states in America are beginning to legalise online sports betting, which is great news for Draftkings as it means more customers and more revenue. In fact, the company exceeded Q1 estimates by a very large amount recently – revenue from January to March totalled $312 million, which is over $80 million more than expected.
At the time of writing the stock is trading at $54.48, down around 27% from March's all-time highs. However, recent weeks have saw some bullish momentum come into play, which means now could be a good time to get involved in Draftkings stock. As more states begin to legalise online sports betting (including New York), Draftkings' services will only become more popular – further boosting their bottom line. Due to this, we feel Draftkings is a good opportunity to buy and hold over the mid-to-long term.
Get Free Stock Tips to Your Inbox Now
What Stocks Should You Invest In?
Discover how to find winning stocks
Receive weekly stock tips from the Pros
Get Access Now
The S&P 500 didn't move much last week, up only 0.33%. The index did dip down to the 4168 level midweek off the back of inflation worries, but recovered strongly and finished the week on a positive. The NASDAQ was up 1.1% after following a similar pattern to the S&P 500, with bullish momentum set to continue into this week.
In terms of the UK markets, the FTSE 100 finished the week up 0.79%. Much of this was down to positive performance from mining stocks and Royal Mail, which helped the index close above 7000. The FTSE Allshare also rose slightly overall, highlighting solid performance for UK equities last week.
To summarise the market movements over the past week:
S&P 500: +0.33%
NASDAQ Composite: +1.10%
Dow Jones: -0.13%
FTSE 100: +0.79%
FTSE Allshare: +0.65%
The following shares didn't quite make the cut this week – but are most definitely worth keeping an eye on over the next week.
Blackberry: Blackberry has been at the front of Reddit's meme stock craze, but actually has solid fundamentals. With cyber security going to be increasingly important going forward, keep an eye on this one once volatility dies down.
Johnson & Johnson: This COVID-19 vaccine maker has been trending strongly upwards since October. The stock has lost significant ground in recent weeks due to manufacturing issues and the pause on distribution over fears that the vaccine could cause blood clots in some people. We see this pullback as a potential opportunity to buy. The Johnson & Johnson vaccine is one of the first one-shot vaccines developed for COVID-19 and as manufacturing capacity ramps up, the shot could be the prime weapon against COVID-19 around the world.
WPP: The publishing company's services are evergreen, meaning that they're always going to be in demand. Furthermore, with economies reopening and consumer spending increasing, digital advertising from WPP may receive a huge boost – positively impacting the share price.
While there are many different types of shares out there, there are also thousands of different company shares from around the world that you can invest in. Different shares of companies come in all shapes and sizes, so it's important to do your research and ensure you invest in the companies that best match your portfolio. Let's take a look at some of the most popular companies to invest in in the UK.
We've already covered the top 10 shares to invest in right now, but there are many more worth considering. Check out our comprehensive list of the best shares below
If you want to buy shares in one of the companies listed above, you will need to use an online stock broker. In this respect, most newbie investors consider eToro for the following reasons:
You can buy shares without paying a single penny in commissions
You can buy shares from just $50 (about £35) per trade
You can easily deposit funds with a debit/credit card, UK bank account, or e-wallet
The platform is tailored to those with little to no experience of buying shares online
The platform is regulated by the FCA and covered under the FSCS.
Here what you need to do to buy shares from eToro:
Step 1: Open an Account
First and foremost, head over to the eToro website and elect to open an account. You will now be asked to enter some personal information – such as your full name, home address, date of birth, and contact details, You'll also need to choose a username and a strong password.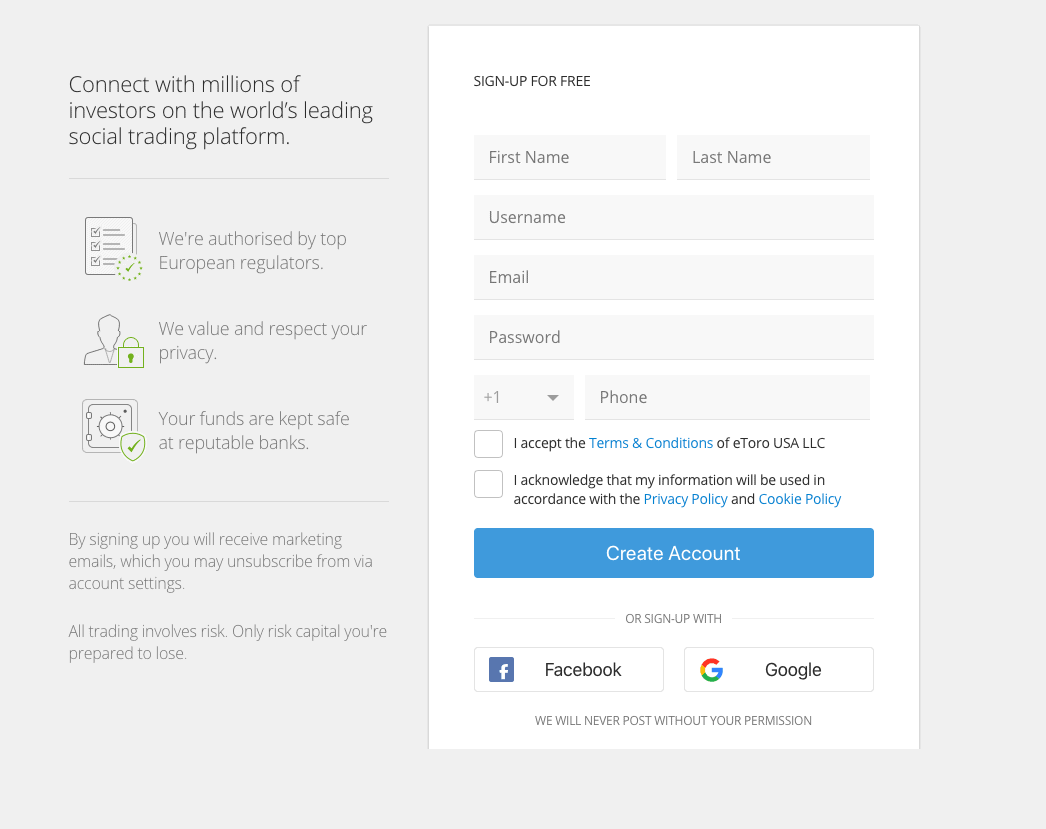 Step 2: Upload ID
On top of the Financial Conduct Authority (FCA), eToro is also regulated by ASIC (Australia) and CySEC (Cyprus). As such, it is required to identify each and every user that opens an account. All you need to do is upload a copy of your UK passport or driver's license, followed by a utility bill or bank account statement.
Step 3: Deposit Funds
You will now be asked to deposit some funds. eToro accepts a variety of UK payment methods, including:
Debit Card
Credit Card
UK Bank Transfer
Paypal
Skrill
Neteller
You will need to meet a minimum deposit amount of $200 (about £141). Your GBP deposit will be converted to USD (0.5% conversion fee), as this allows you to access both UK and international markets at the click of a button.
Step 4: Buy Shares
Once your account has been funded, you can then buy your chosen shares. If you know which of the above companies you wish to buy shares in, simply enter it into the search box at the top of the screen, and then click on the 'TRADE' button. In our example, we are looking to buy BP shares.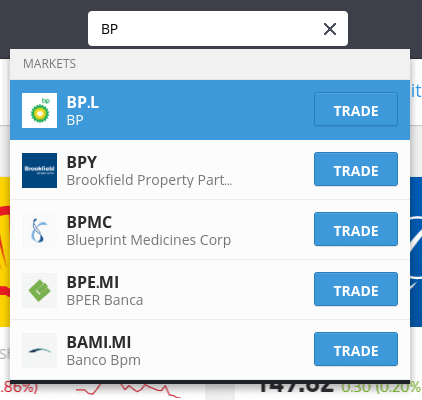 You will then see an order box that asks you to enter the amount that you wish to buy. This is in US dollars and not the number of individual shares. As we noted earlier, you can buy from just $50 (around £35) worth of shares at eToro, so there is no requirement to buy a whole stock.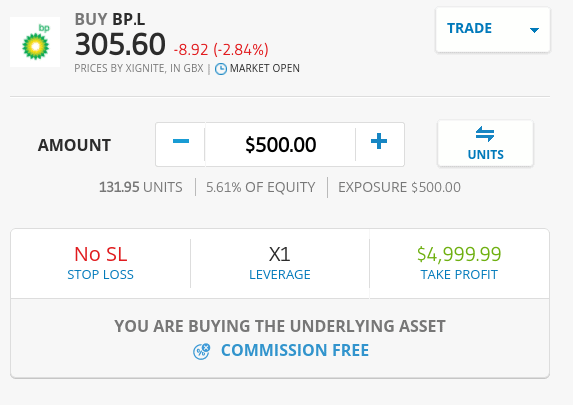 Finally, click on the 'OPEN TRADE' button to complete the share investment process!
If you are just starting out in the world of stocks and shares, it's super-important that you learn the ins and outs of how to perform your own research – as opposed to choosing companies on the back of somebody else's advice. In doing so, you stand the best chance possible of ascertaining whether or not the shares represent a viable long-term investment.
You can read more on How to Pick Stocks and Shares here.
As you'll see from our list of the best shares to buy in June 2021 – most of our portfolio consists of US stocks. This is for good reason – with the likes of Tesla, NVIDIA, VISA, and Amazon smashing through the uncertainties of the coronavirus pandemic.
Over in the UK, very few FTSE 100 shares are worth more than pre-pandemic levels. In fact, the FTSE 100 Index itself is still down for the year. Nevertheless, we are still super-keen on Amazon for its strong and stable characteristics. We are also keen on Pfizer for its long-term value – as per the vaccine approval announced in India.
The latest UK addition to our portfolio is that of Whitbread. With economies reopening and domestic travel now permitted, Whitbread brands look set to benefit from this increased demand.
If you want to invest in the best shares to buy today, there's no better place to do so than eToro. Simply click the link below to sign up today!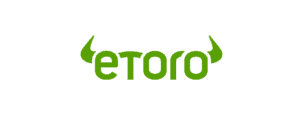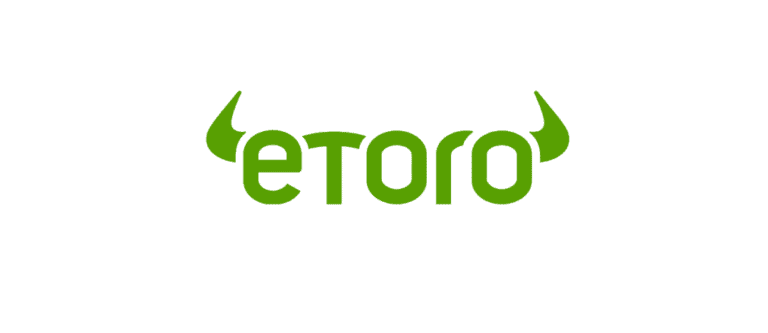 67% of retail investor accounts lose money when trading CFDs with this provider.