Bitcoin Cash is the 11th biggest cryptocurrency by market cap and a popular alternative to Bitcoin.
In this guide, we'll show you how to buy Bitcoin Cash in the UK in 2021.
How to Buy Bitcoin Cash UK – Step by Step Guide 2021
Want to buy Bitcoin Cash in the UK right away? You can get started with eToro – our top-rated cryptocurrency exchange in the UK – in just 4 simple steps:
Open an account with eToro: Head over to eToro and click 'Join Now' to sign up.
Upload ID: Verify your identity with a copy of your passport or driver's license.
Deposit: Fund your trading account by credit or debit card, bank transfer, or e-wallet.
Buy Bitcoin Cash: Search for BCH, click 'Trade,' and place your order for Bitcoin Cash.
What is Bitcoin Cash?
Bitcoin Cash is a cryptocurrency that has a lot in common with Bitcoin. In fact, Bitcoin Cash was created when a group of developers initiated a 'hard fork' from the Bitcoin blockchain in 2017. This means that Bitcoin Cash copied the existing Bitcoin blockchain to create an independent blockchain – in effect, a new cryptocurrency.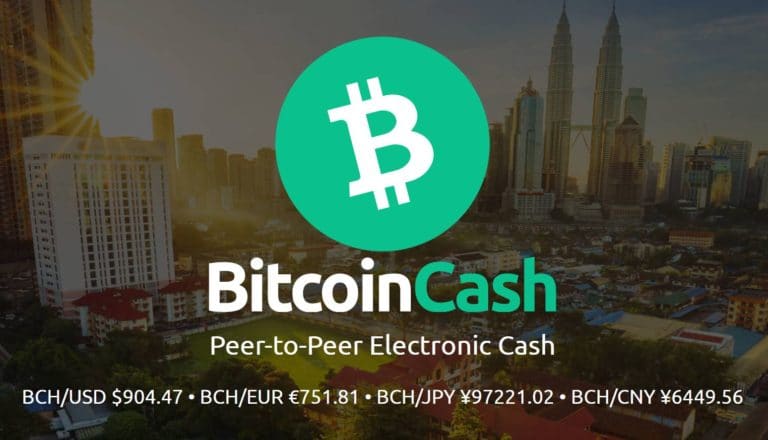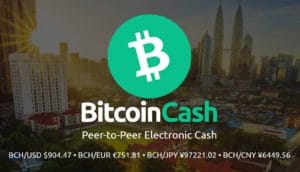 The main reason that Bitcoin Cash split from Bitcoin is that developers wanted a way to make transactions faster. One of the biggest hurdles to the adoption of Bitcoin has been slow transaction processing. As a result, it can be time-consuming or expensive to buy and sell Bitcoin or to buy real-world items using Bitcoin.
Bitcoin Cash made some changes to the Bitcoin blockchain that enable it to process transactions more quickly. Bitcoin can take up to 60 minutes to process a transaction, while Bitcoin Cash takes around 10 minutes. For reference, Litecoin takes around 2.5 minutes and Ethereum takes around 15 seconds.
Why Buy Bitcoin Cash in the UK?
Bitcoin Cash is currently the 11th-largest cryptocurrency in the world by market cap, with over $17 billion worth of coin in circulation. While that pales in comparison to Bitcoin's $1 trillion market cap, it still indicates that traders and investors are very excited about Bitcoin Cash.
The number one reason to consider buying Bitcoin Cash is that demand for this coin is increasing. Over the past year, the price of Bitcoin Cash has soared from around $200 per coin to over $900 per coin. On top of that, a number of major cryptocurrency investors including Roger Ver – known in the crypto community as 'Bitcoin Jesus' – have rallied behind Bitcoin Cash.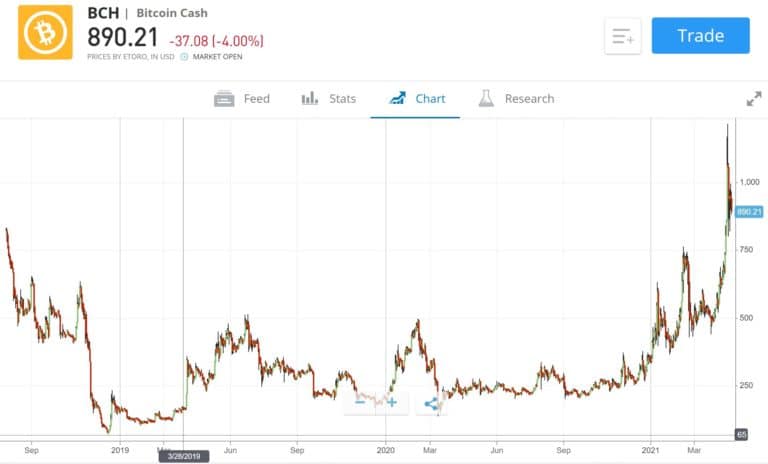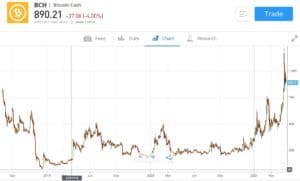 A lot of the excitement over Bitcoin Cash is that it shares so much in common with Bitcoin, but is easier to use. Faster and cheaper transaction processing means that Bitcoin Cash can be more easily used for day-to-day purchases and global money transfers than Bitcoin itself. So, Bitcoin Cash is a more viable candidate to replace traditional fiat currency than Bitcoin.
Of course, there's a long way for Bitcoin Cash to go. But the fact that this cryptocurrency shares Bitcoin's name is a plus, and cryptocurrency watchers are clearly enthusiastic that the coin could become mainstream. If that happens, expect the price of Bitcoin Cash to shoot upwards.
How Much Does It Cost to Buy Bitcoin Cash?
You can buy Bitcoin Cash in the UK through a cryptocurrency exchange. Fees vary by exchange, but platforms like eToro charge a fee of 1.90% for cryptocurrency trading around BCH. Note that fee includes both buying and selling transactions – you don't have to pay twice.
Other crypto exchanges such as Coinbase or Binance may charge higher spreads as well as commissions. It's important to look closely at the fee structure of the platform you want to use to buy BCH.
How to Buy Bitcoin Cash with PayPal
PayPal offers Bitcoin trading, but it does not offer Bitcoin Cash trading at this time. However, you can still buy Bitcoin Cash with PayPal by using a crypto broker that accepts PayPal for payments.
eToro is one broker that allows this. You can fund your account using your PayPal balance, and then buy Bitcoin Cash through the crypto exchange.
How to Buy Bitcoin Cash with Bitcoin
You can also use Bitcoin to buy Bitcoin Cash at most cryptocurrency exchanges. Simply fund your trading account using Bitcoin instead of a bank account or credit card. You will need to link your Bitcoin wallet to your exchange account in order to fund your BCH trade.
Buying Bitcoin Cash Safely
The best way to buy Bitcoin Cash safely is to use a regulated cryptocurrency exchange. Regulated exchanges like eToro are overseen by the UK's Financial Conduct Authority (FCA) or another financial watchdog. They ensure that an exchange is following all financial laws and looking out for the best interest of customers.
It's also important to think carefully about the crypto wallet you're using to store your Bitcoin Cash. Many exchanges offer their own wallets, which can have varying levels of security. Ideally, you should use a crypto wallet for which only you have the encryption key and that has well-documented security measures in place.
Risks of Buying Bitcoin Cash in the UK
As for when you buy cryptocurrency, there are some risks to buying Bitcoin Cash in the UK.
The number one risk is that you could lose money on your investment. If Bitcoin Cash fades in popularity, the coin's price could drop and you may sell it for less than you paid for it.
Another risk is that Bitcoin Cash itself becomes susceptible to a hack. This seems unlikely to happen since Bitcoin Cash uses the same underlying blockchain security as Bitcoin, which has proven very safe. However, it is a risk whenever investing in a decentralized currency like BCH.
Finally, there is always a risk that your cryptocurrency exchange could be hacked or go out of business. If you have your own crypto wallet, this is not a huge problem since you control your own coins. In addition, if you use an FCA-regulated broker, any cash in your account will be protected by the Financial Services Compensation Scheme for up to £85,000.
Selling Bitcoin Cash
If you want to sell Bitcoin Cash, either to realize a profit or invest in another cryptocurrency, you can do so through a cryptocurrency exchange. Any exchange where you can buy BCH also allows you to sell BCH. Just log into your exchange account, link your crypto wallet, and enter an order to sell Bitcoin Cash.
Since Bitcoin Cash is such a popular cryptocurrency, you should have no liquidity issues when selling your coins.
Where to Buy Bitcoin Cash UK
The easiest way to buy Bitcoin Cash in the UK is to use a cryptocurrency exchange. To help you find the best stock broker for you, we'll review 3 of our top picks.
1. eToro – Overall Best Crypto Exchange in the UK – 0% Commission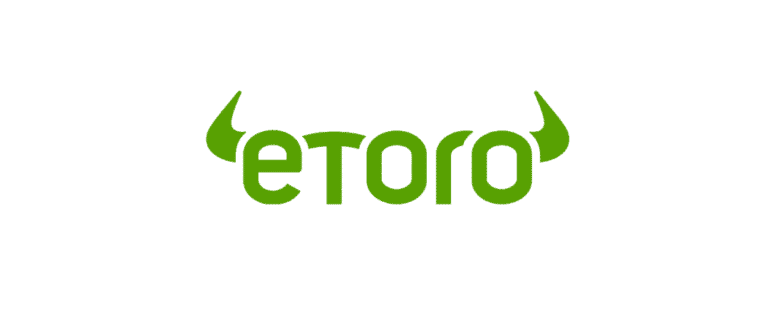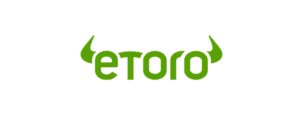 eToro is our top-rated cryptocurrency exchange in the UK for anyone who wants to buy Bitcoin Cash. This platform offers trading on 15 of the most popular digital currencies, including Bitcoin, Bitcoin Cash, Ethereum, Litecoin, and more.


With eToro, crypto trading is 100% commission-free. You simply pay a spread of 1.90% per BCH trade. Notably, the spread covers both the buy and sell sides of your trade, so you only pay once for your entire BCH investment.
eToro offers a proprietary trading platform for web and mobile where you can track the price of BCH and apply dozens of technical studies. It also has a tailored news feed and economic calendar, plus a market sentiment gauge that lets you see what other traders think about BCH. eToro's platform doesn't give you access to the Bitcoin Cash order book, which can be a shortcoming for more advanced traders.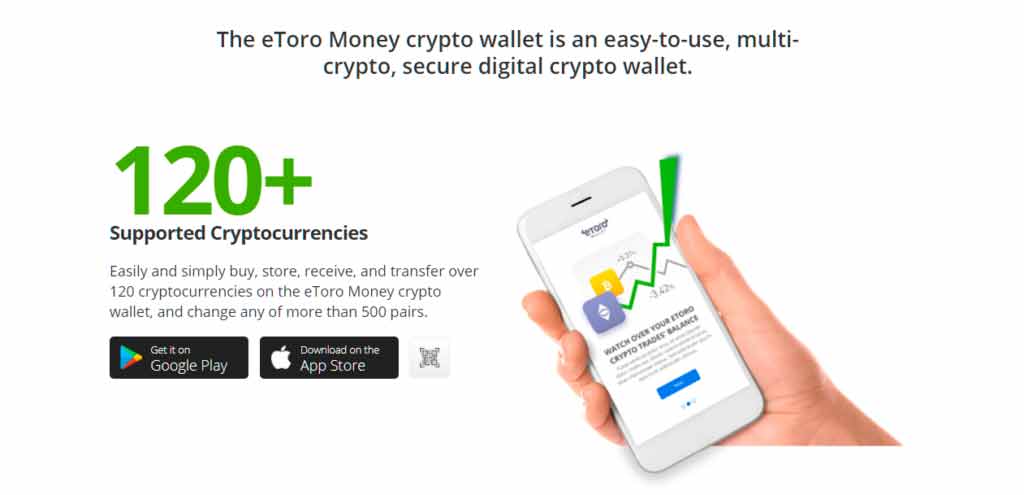 What really sets eToro apart is its social trading network. You can connect with millions of crypto traders from around the world to share ideas and strategies. eToro also supports copy trading, so you can mimic the moves of professional crypto traders or invest in pre-made cryptocurrency portfolios.
eToro accepts a wide range of payment methods, including credit or debit card and PayPal. The platform also has its own crypto wallet. eToro is regulated by the FCA and offers 24/5 customer support.
Pros:
Trade 15 of the most popular cryptos
100% commission-free trading
Fixed roundtrip spreads
Social trading network with copy trading
Regulated by the FCA
Cons
No access to BCH order book
67% of retail investor accounts lose money when trading CFDs with this provider.
2. Binance – Best Bitcoin Cash Trading Platform for Advanced Traders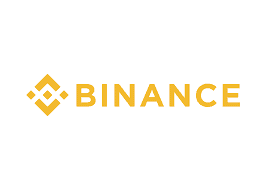 For advanced cryptocurrency traders, Binance is one of the best exchanges around. To start, this exchange offers an incredibly sophisticated trading platform. It includes dozens of technical indicators, complex order types, and full access to the order book and order history for all cryptocurrencies.
While it's built for experienced traders, Binance also has a lot to offer beginners. The platform has an extensive library of tutorials and training videos to help you ease into cryptocurrency trading. There's also a trader forum where you can ask questions and get advice from professional traders.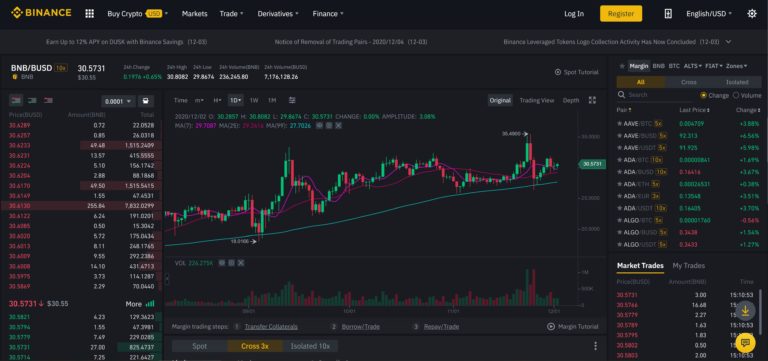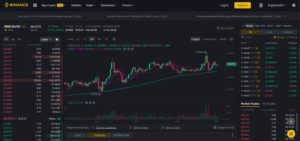 Binance currently offers trading on more than 50 digital coins, including Bitcoin Cash. It also has its own stablecoin, BNB, and you can get a discount on your trading fees if you convert cash in your account to this currency.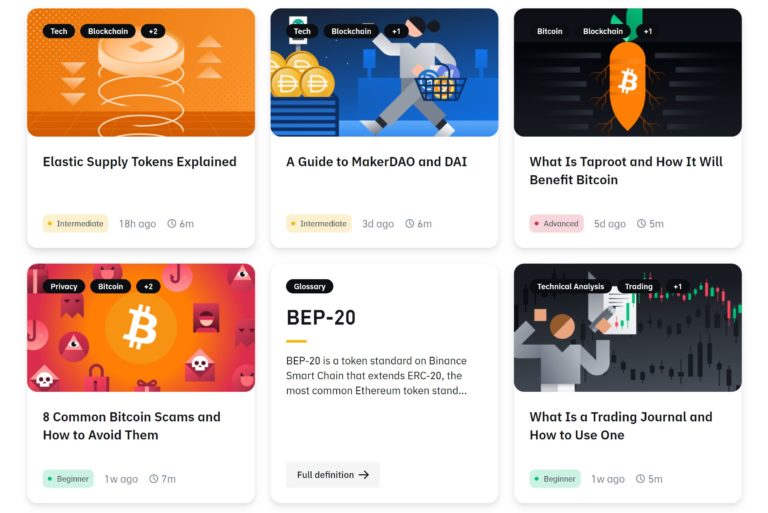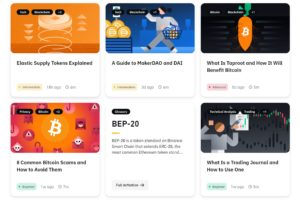 Trading costs at Binance start at 0.10% per trade, and you can reduce your fees by 40% simply by holding BNB. However, note that if you use Binance's instant funding options rather than deposit funds ahead of time, the platform can be much more expensive. Binance accepts credit cards, debit cards, and bank transfers for payment.
Binance is regulated by the UK FCA. However, it's worth noting that this exchange has a history of deceiving regulators in the US. So, be cautious when using this exchange. You will need to connect your own crypto wallet, as Binance does not provide one.
Pros:
Very advanced trading platform
Trading tutorials for beginners
Very low spreads for BCH trading
Accepts credit and debit cards
Regulated by the UK FCA
Cons
Your capital is at risk.
Best Way to Buy Bitcoin Cash UK – eToro Tutorial
Ready to buy Bitcoin Cash in the UK? We'll show you how to get started with eToro, which offers commission-free trading, a built-in crypto wallet, and a social trading network.
Step 1: Open an Account
In order to open an account with eToro, head to the broker's website and click 'Join Now.' Enter a new username and password, or sign up using your Google or Facebook credentials.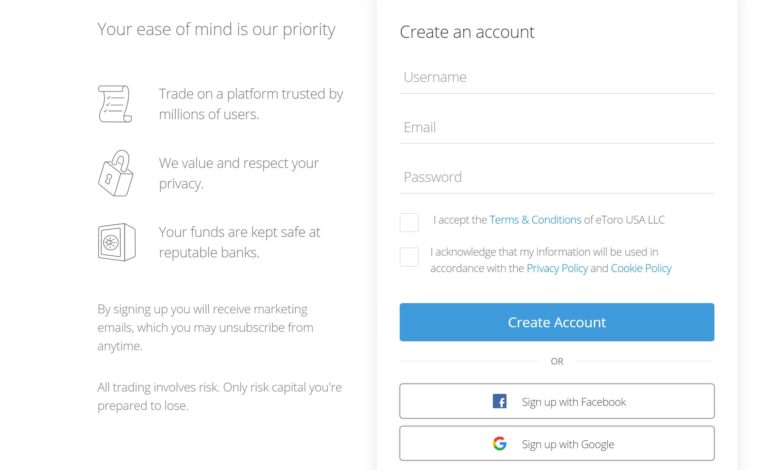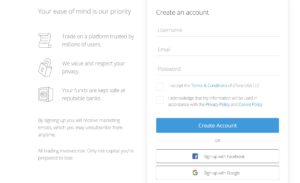 Step 2: Upload ID
Since eToro is regulated by the FCA, the broker requires you to verify your identity before you can start trading. Upload a copy of your passport or driver's license. You will also need to upload proof of your address, such as a utility bill or bank statement.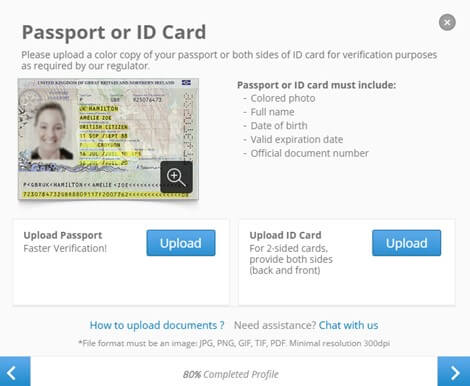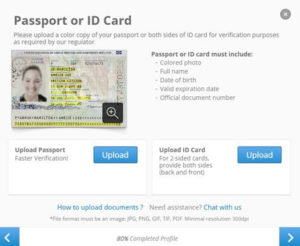 Step 3: Deposit Funds
Next, add funds to your eToro account. The broker requires a minimum deposit of £160. You can pay with a debit card or credit card, bank transfer, PayPal, Neteller, or Skrill. You can also transfer any cryptocurrency you already have by linking your Bitcoin wallet.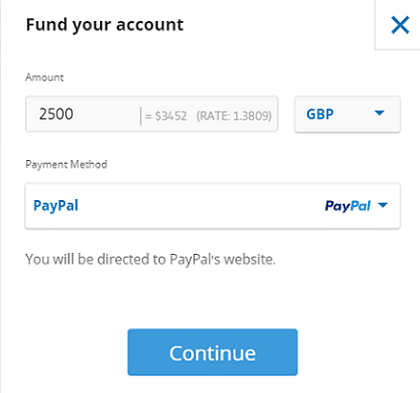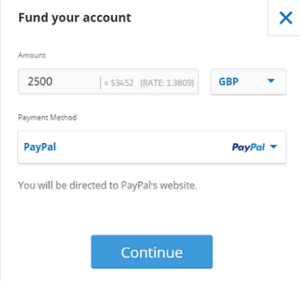 Step 4: Buy Bitcoin Cash
Now you're ready to buy Bitcoin Cash. Search for 'BCH' and click 'Trade' when it appears. In the order form, enter the amount you want to invest in Bitcoin Cash. You can set a stop loss or take profit level for your trade if desired.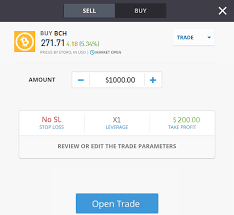 eToro – Best Crypto Exchange to Buy Bitcoin Cash UK
Bitcoin Cash is one of the fastest -growing cryptocurrencies and the 11th-largest digital coin in the world by market cap. This cryptocurrency offers faster and cheaper transactions than Bitcoin, so it could become one of the most widely used cryptos in the future.
Ready to buy Bitcoin Cash in the UK? You can begin trading BCH today with eToro – just click the link below to get started.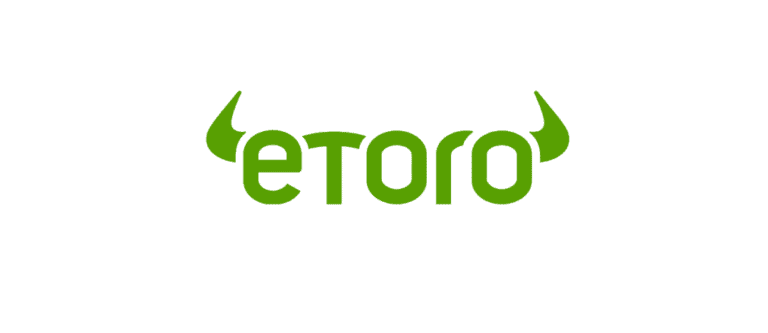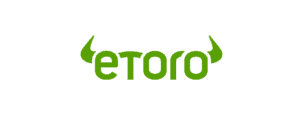 67% of retail investor accounts lose money when trading CFDs with this provider.
FAQs
What is the difference between Bitcoin and Bitcoin Cash?
What is the market cap of Bitcoin Cash?
Do I need a crypto wallet to buy Bitcoin Cash?
Can I buy Bitcoin Cash stock?
How much money do I need to buy Bitcoin Cash?
Read next