If you're based in the UK and wish to buy shares in Royal Mail, the process couldn't be easier. In a nutshell, you'll need to find a UK share dealing site that gives you access to the London Stock Exchange, open an account, and deposit funds – and then decide how many stocks you want to buy. The shares will then be added to your portfolio in a matter of seconds.
In this guide, we show you the steps required to buy Royal Mail shares today. We also explore the best UK stock brokers to do this with.
Step 1: Find a UK Stock Broker
Your first port of call will be to find a UK stock broker that meets your needs. There are hundreds of platforms that allow you to buy Royal Mail shares, so think about what your main priorities are. For example, are you looking for a platform that offers super-low fees, or are you more concerned with user-friendliness?
Either way, below we have listed our top-three UK share dealing platforms that we believe tick most boxes for the newbie investor.
If you want to buy Royal Mail shares in the fastest and most cost-effective way possible, you'll likely want to consider eToro. The broker allows you to buy more than 800 shares without paying any dealing charges or commissions. Best of all, not only is this the case with UK shares like Royal Mail but international stocks too.
eToro requires all new account holders to deposit at least $200 (about £160). You don't need to invest this much straight away, as you can purchase shares from $50 upwards. We should note that eToro uses the US dollar as its primary currency, meaning that you will need to pay a small conversion fee of 0.5% when you make a deposit. On the flip side, this makes it much easier if you decide to invest in international companies like Facebook or Apple.
In terms of payment methods, eToro supports everything from UK debit/credit cards, Paypal, Skrill, Neteller, and bank account transfers. There are no fees to deposit, and withdrawals cost just $5. Finally, eToro is regulated by several tier-one licensing bodies – including that of the Financial Conduct Authority (FCA).
Pros:
Super user-friendly online stock broker
Buy stocks without paying any commission or share dealing charges
800+ stocks listed on UK and international markets
Deposit funds with a debit/credit card, e-wallet, or UK bank account
Ability to copy the trades of other users
Cons:
Not suitable for advanced traders that like to perform technical analysis
67% of retail investor accounts lose money when trading CFDs
2. Plus500 – Trade Royal Mail Stock CFDs with Tight Spreads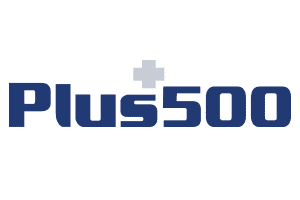 Plus500 is an online trading platform that lists more than 2,000 stock CFDs – including that of Royal Mail. The platform is ideally suited to those of you that are looking to trade stock CFDs, as opposed to taking a long-term buy and sell approach.
For example, you will be able to apply leverage on your stock CFD trades of up to 1:5 (and more on other asset classes), meaning that a £200 balance would permit a £1,000 order on Royal Mail shares.
You will also be able to choose from both buy/sell orders on Royal Mail stock CFDs at Plus500. This means that you will be speculating on whether the value of the stock CFDs will go up or down. Additionally, Plus500 offers much tighter spreads, as the underlying stock does not actually exist. You won't need to pay any commissions either, so it's only the spread that you need to take into account.
If you are interested in a short-term trading strategy, Plus500 allows you to open an account in minutes, and you can deposit from £100. In terms of safety, Plus500UK Ltd is authorized & regulated by the FCA (#509909). The broker's parent company is also listed on the London Stock Exchange, so safety shouldn't be a concern.
Pros:
Commission-free CFD platform – only pay the spread
Thousands of financial instruments across heaps of markets
Retail clients can trade stock CFDs with leverage of up to 1:5
You can short-sell a stock CFD if you think its value will go down
Takes just minutes to open an account and deposit funds
Cons:
CFDs only
More suitable for experienced traders
72% of retail investors lose money trading CFDs at this site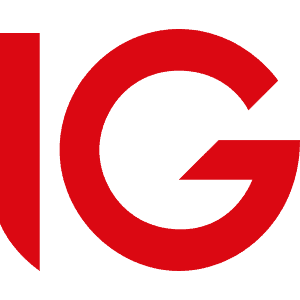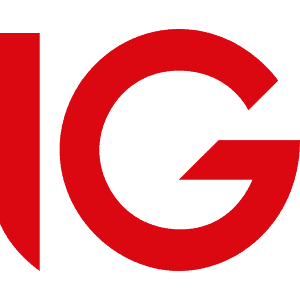 IG is an established UK broker that was first launched n 1974. The platform offers an array of financial instruments – including traditional share dealing services, CFDs, and spread betting. In the case of buying Royal Mail shares, you will either pay £3 or £8 per trade.
To get the lower price, you will need to have bought or sold three stocks in the prior month. Even at £8 per trade, this is still really competitive. You will also benefit from a stock broker that has been in business for more than 46 years.
Naturally, IG is heavily regulated, including a license with the FCA. If you are looking to create a diversified portfolio of shares, IG hosts thousands of companies. This includes both UK and international stocks. In terms of getting started, IG requires a minimum deposit of £250. You can add money to your account via a debit/credit card or bank account.
Pros:
Trusted UK broker with a long-standing reputation
Good value share dealing services
Leverage and short-selling also available
Spread betting and CFD products
Access to UK and international markets
Great research department
Cons:
Minimum deposit of £250
US stocks have a $15 minimum commission
Your capital is at risk.
Step 2: Open an Account and Deposit Funds
Once you have done a bit of homework and decided which UK stock broker you wish to use, you will then need to open an account. This rarely takes more than a few minutes, and simply requires some personal information from you. If you're yet to register at an online investment site, below you will find a handy step-by-step walkthrough.
Take note, although the steps are based on our top-rated platform eToro, they remain constant across most brokers.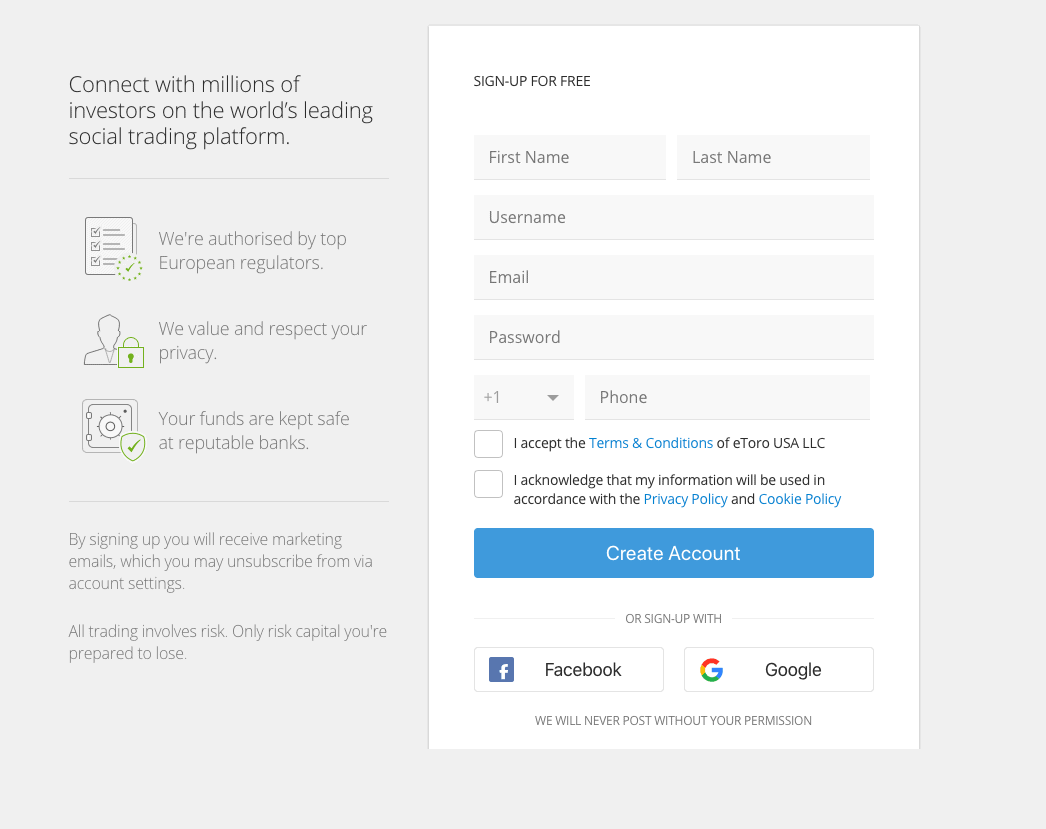 67% of retail investor accounts lose money when trading CFDs
In terms of your personal information, you'll need to provide the following at eToro:
Full Name
Home Address
Date of Birth
National Insurance Number
Email Address
Phone Number
As is the case with all FCA-regulated brokers, eToro will now ask you to confirm your identity. This is to prevent fraudulent account applications. The two documents that you will need to upload are:
Passport or Driver's License
Recent Utility Bill or Bank Account Statement
eToro is usually able to validate your uploaded documents in minutes. If you don't want to wait, you should be able to deposit up to £2,000 while the documents are being checked.
When it comes to supported payment methods at eToro, your options include:
Debit Cards
Credit Cards
Paypal
Skrill
Neteller
UK Bank Transfer
Your deposit will be credited instantly – unless you transfer funds with a UK bank account.
As soon as you have funded your newly created brokerage account, you are good to buy some shares in Royal Mail. The easiest way to get to the respective trading page is to enter 'ROYAL MAIL' into the search box at the top of the screen. When you see the screenshot below, click on the 'TRADE' button.

Then you will be presented with an order box. By default, this will be set as a 'buy order', which means that you speculating on the value of Royal Mail stocks going up. You will then need to enter the amount you wish to invest in Royal Mail, and NOT the number of shares. For example, you will see in the screenshot below that we are purchasing $500 worth of stocks.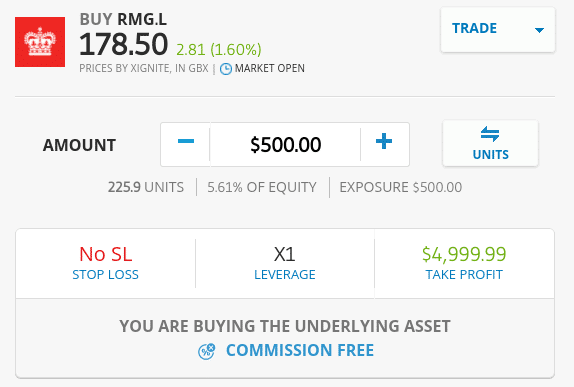 67% of retail investor accounts lose money when trading CFDs
To complete your investment, click on the 'OPEN TRADE' button. And that's it – you've just bought shares in Royal Mail. If and when the firm distributes dividends, they will be paid into your eToro account.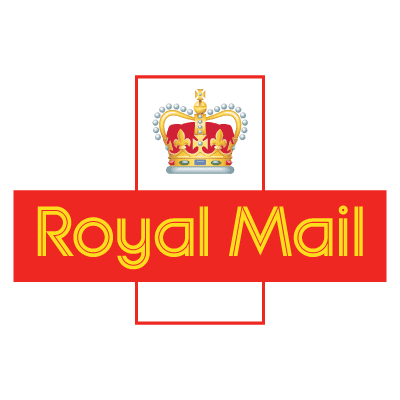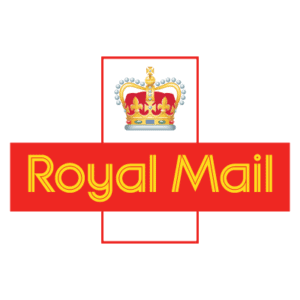 Royal Mail traces its routes back to the year 1516 – where until 2013, it was the UK's nationalized postage company. With that said, the government made the decision in 2013 to privatize the firm, meaning that it is now listed as a PLC on the London Stock Exchange. The Initial Public Offering (IPO) – which was made available to both retail and institutional investors, priced Royal Mail at 330p per share.
Those that managed to get a look in were rewarded within the first day of trading, with the stocks increasing to 455p. This represents an increase of 36% in less than 24 hours. Although the stocks then traded sideways for the following four years, Royal Mail hit all-time highs in 2018 at just over 631p per share.
Had you invested during its IPO and sold at its peak, you would be looking at gains of over 90%. However, since its 2018 peak, Royal Mail has seen its shares move in the wrong direction. At the time of writing in mid-2020, the shares are trading at just 177p. This is about half of what the firm's shares traded at during its 2013 IPO, which is somewhat concerning for investors.
Still, sitting on the fence as to whether or not Royal Mail shares represent a good long-term investment? If so, below you will find some of the reasons why analysts believe the future might be bright for the British postal company.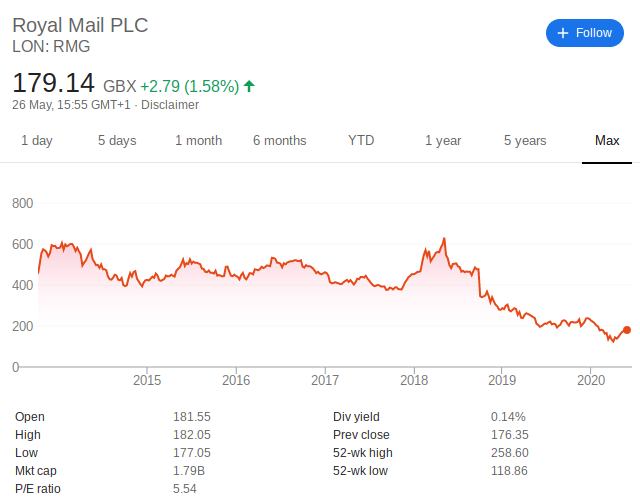 The obvious starting point is that of its current share price range. At 177p, this represents a significant discount to what early investors paid during the 2013 IPO. Sure, there is never any guarantee that Royal Mail stocks will return to their prior glory, but, it is also important to remember that the company has a near-on monopoly in the UK.
Crucially, the UK postage network is controlled by Royal Mail, and there is no reason to believe that this will change any time soon. As such, a stock price that sits at 50% less than its IPO campaign would appeal to contrarian investors that are seeking a discount.
Innovation is Key
There is no getting away from the fact that the number of traditional letters being posted – not just in the UK but globally, is on a steep decline. In full recognition of this, Royal Mail has since looked to innovate to increase its tightening margins. For example,  the postage company is now part of a Click & Collect network that is available in over 10,000 UK post offices.
The firm has also launched a Sunday service in conjunction with Parcelforce, which it hopes will give it the edge in the premium postage sector. Royal Mail has also dedicated resources to its IT network, with the view of streamlining some of its outdated processes.
Cost-Cutting is Freeing-Up Capital
With its core letter business on the decline, management at Royal Mail is taking an aggressive approach to free up some much-needed capital. At the forefront of this is the announcement of 1,000 job cuts. It is believed that this will result in annual savings of over £50 million.
The Verdict
Sentiment around Royal Mail shares is somewhat bearish at the moment – which is fully evident in its current stock price of 177p. The overarching concern for stockholders is that Royal Mail is operating in a declining industry – with digital alternatives being favoured over traditional letters.
The firm is also heavily restricted in what it can charge for its core services – as per stringent UK government regulations. This is something that Royal Mail's competitors do not need to worry about. On the flip side, some would argue that at current prices – Royal Mail shares do represent an opportunity to buy the stocks at a huge discount.
67% of retail investor accounts lose money when trading CFDs
FAQs
When did Royal Mail become a PLC?
How much were Royal Mail shares originally?
Does Royal Mail pay dividends?
What is the minimum amount of Royal Mail shares I can buy?
What payment methods can I use to buy Royal Mail shares?