The Hang Seng Index is a stock index that tracks the 50 largest companies in Hong Kong. In this article, we'll examine how to invest in the Hang Seng Index in the UK.
Hang Seng Index UK Investment Platforms
To be able to invest in the Hang Seng Index UK, the first critical step that you must take is figuring out which stock broker to pick.
1.  eToro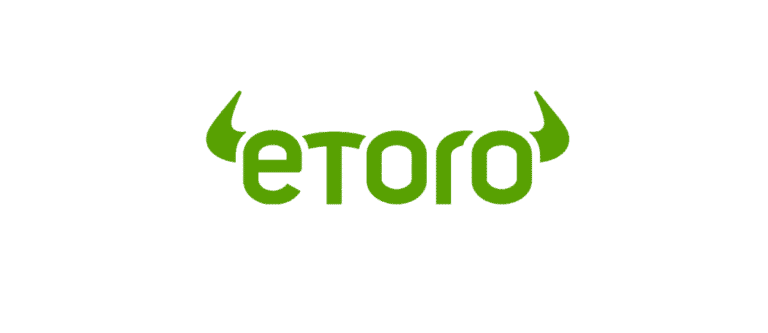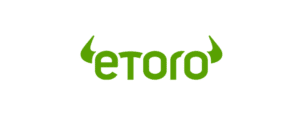 eToro has more than 20 million users globally. It is used by both professional and non-professional traders and offers a wide range of trading products like shares, ETFs, indices and commodities.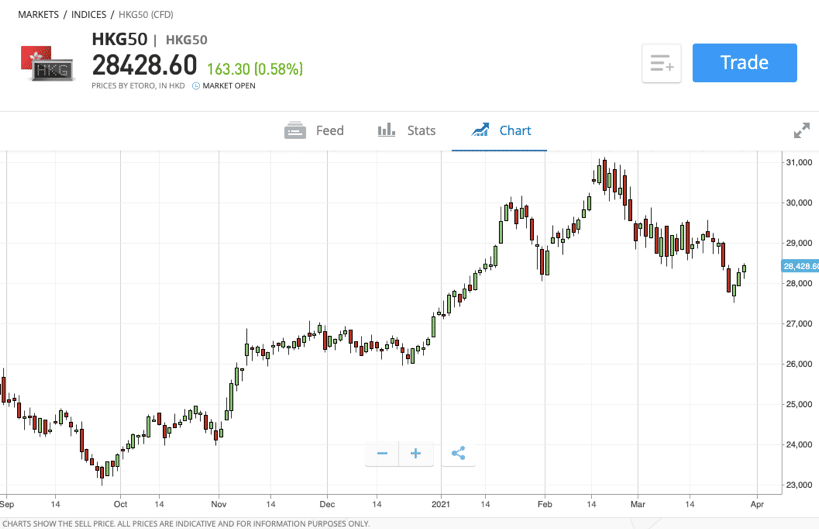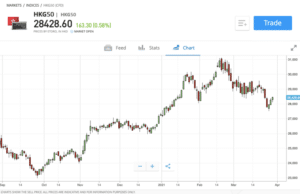 An excellent feature of eToro is that this broker charges 0% commission for trading. That means you can buy shares you within the Hang Seng Index or buy the Hang Seng Index itself in the UK without having to pay any commission whatsoever. eToro does charge a small spread, but this is standard practise among UK brokers and is very inexpensive.
As though that were not attractive enough, eToro lets you invest in individual stocks within the Hang Seng Index. You can buy fractional shares with as little as $50 (£36 approximately), so you don't have to commit a large amount at once. For instance, you can start by investing a small amount in Tencent Holdings. You could then gradually increase your stake over time and pay no commission along the way.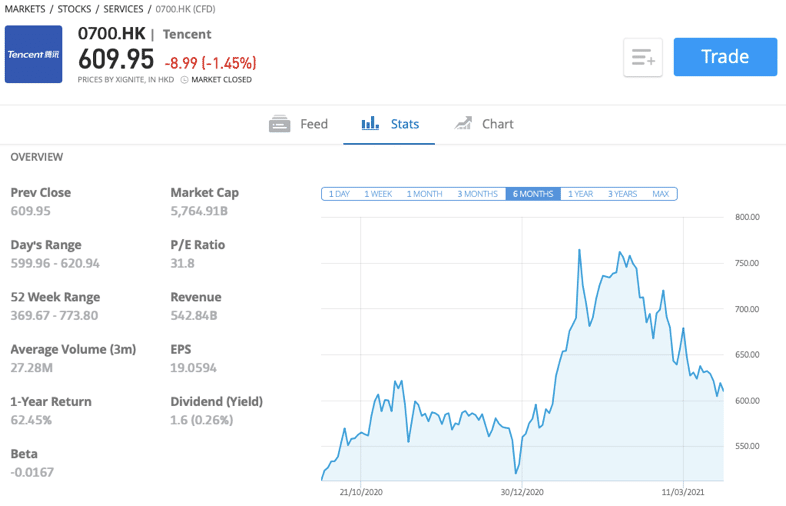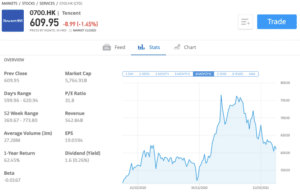 eToro is regulated by the UK Financial Conduct Authority, which ensures a safe and secure environment for investing. The broker requires a $50 minimum deposit, which you can pay by credit or debit card or using an e-wallet like PayPal, Neteller, or Skrill. eToro's customer support team is available 24/5.
Sponsored ad. 68% of retail investor accounts lose money when trading CFDs with this provider.
Fundamentals of the Hang Seng Index
After you have made up your mind on your preferred broker it is time for you to decide the how you want to invest in the Hang Seng Index UK.  There are a few different ways to invest in the Hang Seng Index in the UK, and each has its own benefits and risks.
Hang Seng Index Trading
Hang Seng Index trading allows you to trade the index itself instead of individual stocks on the Hong Kong stock market.  The benefit of trading indices is that you get exposure to the entire spectrum of stocks in the index and not just an individual stock. So, if one stock does badly you need not worry as you are exposed to 50 stocks, not just one.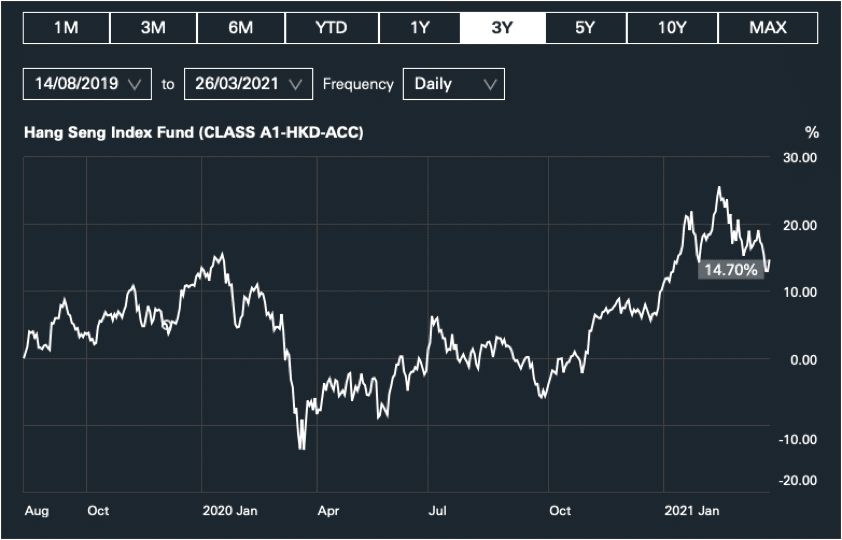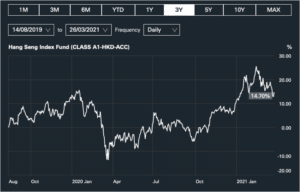 While trading the Hang Seng Index you can use either CFD or futures trading, both of which are types of derivatives trading. With CFD trading, you speculate on the current price of the Hang Seng Index without actually owning it. With futures trading, you are speculating on the future price of the index, so you must be right about the size and timing of any price movement.
Hang Seng Index Tracker Funds
Tracker funds are mutual funds and ETFs that essentially track the underlying index. A Hang Seng Index tracker fund will invest in the same companies that the index tracks in the same relative weights. The performance of the tracker fund should be highly similar to the index.  So, you could create a diversified portfolio by simply investing in a Hang Send Index fund.
The chart below from the Financial Times shows that the Hang Seng Index ETF has given a return of 21.52% in the last one year.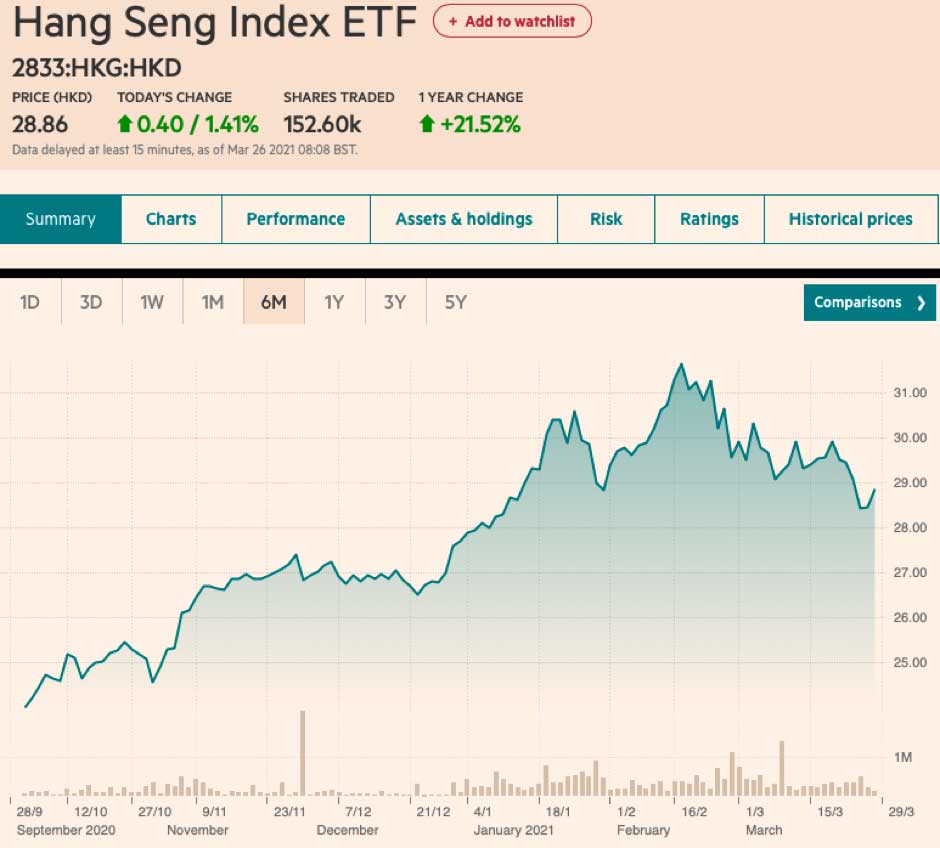 Hang Seng ETFs & Stocks
The third way you can invest in the Hang Seng Index is buy buying individual shares from the index. For example, you could invest in shares of Tencent Holdings or Alibaba without buying all of the companies in the Hang Seng Index.
The advantage of buying individual stocks from the Hang Seng Index is that you have the flexibility to create your own portfolio.  However, you need to put more time and effort towards portfolio management to see a strong return over time.
Research Hang Seng Index Investment
In this section, we'll take a closer look at what the Hang Seng Index is and whether it makes sense as a short or long term investment. We'll also looks at ways to make money from investing in the Hang Seng Index in the UK using time-tested investment strategies.
What is Hang Seng Index?
The Hang Seng Index is an index of the 50 largest companies (in terms of market capitalization) in Hong Kong. It serves as a primary indicator of the health and performance of Hong Kong's financial market. The Hang Seng Index started in 1969 and includes companies from diverse industries and sectors such as banking (HSBC), real estate (Sino Land Company), utilities (Hong Kong and China Gas Company) and others. More recently, it has added Chinese tech giants like Tencent and Alibaba.
Hang Seng Index – Important Features
Hong Kong is one of the leading economies in Asia and the main point of entry for UK investors to get exposure to Chinese stocks.  Global companies like HSBC (Hong Kong and Shanghai Banking Corporation) in the banking sector call the Hong Kong Stock Exchange home. Chinese companies like Alibaba and Tencent are also listed in Hong Kong and are part of the Hang Seng Index.
The Hang Seng Index is known to have given robust returns over the decades and can be an excellent destination for smart investors to park their money. Over the last year, the index grew by more than 21%. The index is primarily composed of blue-chip stocks, which are typically very reliable and experience less volatility than many stocks in emerging markets in Asia.
Conclusion
The Hang Seng Index gives exposure to the Asian equity market. While the Hang Seng Index can have more risk compared to US and European market indices, it offers exposure to fast-growing stocks from China and the rest of Asia.