How to Buy Alphabet Shares (GOOGL) in UK ➡️ Beginner's Guide
Fact Checked
Everything you read on our site is provided by expert writers who have many years of experience in the financial markets and have written for other top financial publications. Every piece of information here is fact-checked.
Disclosure
Please note that we are not authorised to provide any investment advice. The information on this page should be construed for information purposes only. We may earn commissions from the products mentioned on this site.
Alphabet is a parent company of Google. The company is headquartered in Mountain View, California, and is not only holding Google but has other businesses and products, including YouTube, Access, Blogger, Waymo, CapitalG, Chronicle, GV, Nest, Verily, and Google X. Alphabet is known as the most defensive company of the 'FANG' (or FAANG) stocks, a term that refers to the most popular US technology companies including Facebook, Amazon, Apple, Netflix, and Google.
In this guide, we show you how to buy Alphabet (GOOGL) shares in the UK, whilst also analysing Alphabet's share price history.
How to buy Alphabet Shares (GOOGL) in UK – Beginner's Guide
✅ Step 1: Open an account with a regulated broker
Choose a FCA-regulated broker that offers GOOGL shares and open an account.
🔎 Step 2: Verify your account
Most FCA-regulated brokers will need you to verify your account by uploading proof of ID and proof of address.
💳 Step 3: Fund your account
Fund your trading account via credit/debit card, bank transfer, e-wallet, or any other method that your broker supports.
🛒 Step 4: Buy Alphabet shares
Type "GOOGL"  into the search bar and click on 'Trade'. Enter your position size and confirm the investment.
Find a UK Stock Broker That Offers Alphabet Shares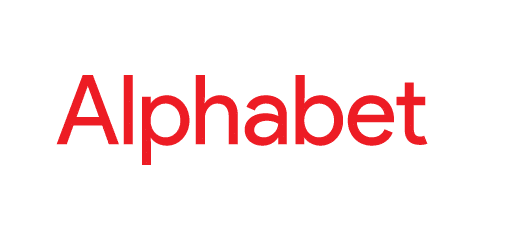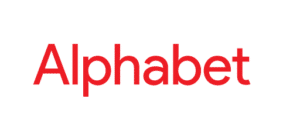 If you want to buy US shares like Alphabet Google, you will need to use a UK stockbroker that gives you access to US shares listed on the NASDAQ stock exchange. Alphabet is a highly-traded share and as such, most brokers allow you to trade this share.
With that in mind, choosing the right broker is crucial, since it will have a strong impact your trading success. You'll need to find an FCA-regulated broker that enables you to buy shares of Alphabet and maintain low trading commissions. To help you find the right broker for your needs, let's take a look at two of the most popular UK share dealing platforms.
1. Plus500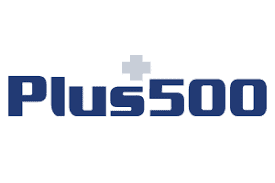 Since its foundation in 2008, Plus500 has made a name for itself in the online space by offering free trade commission on its online trading platform. If opting for Plus500, you can trade hundreds of shares from various exchanges through CFDs – including shares of Alphabet. This UK-based broker offers a spread of 1.25 or 0.08% when trading Alphabet shares and the minimum amount required to make an investment is 0.5 shares. Moreover, you will be able to trade with a leverage of 5:1 on shares like Alphabet.
On this platform, investors can also take advantage of numerous features including an advanced charting package, a plethora of risk management tools, an economic calendar, and a price alerts service. In order to get started, Plus500 maintains a minimum deposit requirement of £100, which you can do via a bank wire transfer, credit/debit card, or Paypal.
| | |
| --- | --- |
| Stock Trading Fees | 0% commission + spread |
| Deposit Fees | No |
| Withdrawal Fees | No |
| Inactivity Fees | $10 (£7.60) per month after three months |
| Monthly Account Fees | No |
Sponsored ad. 72% of retail investor accounts lose money when trading CFDs with this provider.
Research Alphabet Shares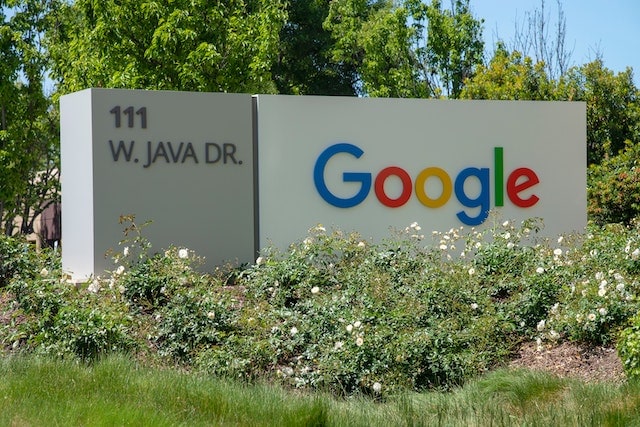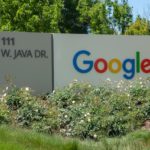 Whether you're looking to invest in Alphabet or other big tech companies like Amazon or Apple, it's always important to do your research.
Alphabet shares are currently trading near historical highs and the fundamentals indicate that the most recent correction caused by the Covid-19 pandemic meant that Alphabet's P/E ratio took a hit. Nevertheless, it's crucial that you have more information about the company and its share performance to make an educated investment decision.
How Much Are Alphabet Shares Worth? Alphabet Share Price History
Alphabet is a huge, diversified, and strong company that became the parent company of Google and several other companies in 2015. Alphabet reserved Google Inc.'s share price history and the share still trades under the ticker symbol GOOG and GOOGL. The reason why Google has created two classes of shares; Class A Shares (SYMBOL: GOOGL) and Class C Shares (SYMBOL: GOOG), is because the company's founders, Larry Page and Sergey Brin, clearly had an intention to retain primary control of the company.
Google's IPO took place on August 19, 2004, at a price of $85 per share. Since then, the share has been on a long uptrend, and on September 02, 2020, it reached an all-time high of $1717.39. More importantly, Google's parent company has joined the trillion-dollar companies club in January and is the fourth American company to hit a market cap of $1 trillion.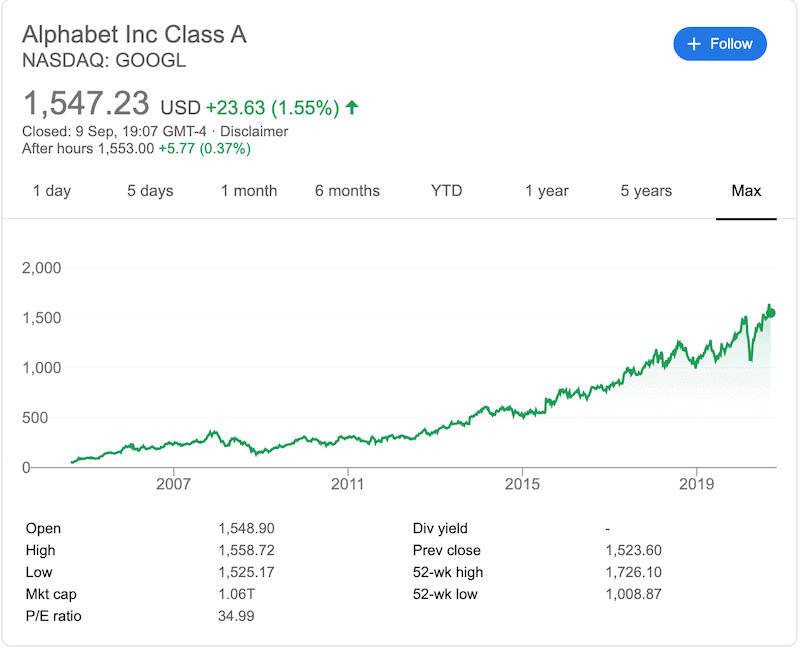 At the time of writing in September 2020 – Alphabet's share price is $1547.23. The YTD return for Alphabet now stands at +16.37%.
Alphabet Shares Dividend Information
As of 2020, Alphabet has never paid a dividend to its shareholders. Google is a growth company and its management had declared several times that earnings should be retained and used to grow the business further.
Why do People Invest in Alphabet Shares?
During times of uncertainty in the market, investors will look for shares that are resilient to an economic recession. Google's search ads service would be the most resilient income for Alphabet during a recession, however, we must mention that Alphabet shares dropped nearly 40% between February to March when the coronavirus panic escalated in the US and around the world.
Nonetheless, given the high volatility and uncertainty in the stock market right now, it is crucial to identify high-quality profitable companies that have the strength to overcome an economic slowdown. To help you make the right decision, below you will find some of the factors to consider when researching Alphabet shares:
Google is Dominating the Digital Advertising Field
Google, along with Facebook, dominates a combined 70% of the digital advertising market in the United States. Google's search engine controls over 90% of the global market share and 87% of the US market.
In 2019, Google was responsible for the majority of Alphabet's revenues with an annual income of $160.74 billion. The majority of Google's revenue of $134.81 billion, as expected, comes from its advertising service.
Waymo Leads the Self-Driving Car Race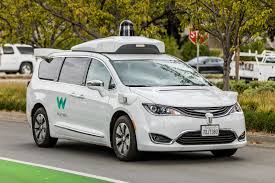 Alphabet also owns Waymo, which is an American self-driving driving technology development company actively working toward making the first fully autonomous car. As of September 2020, Waymo ranks behind Tesla in the self-driving race.
Google is Also A Dominant player in the Cloud Computing Market
Google is also the third-largest provider of cloud computing services behind Microsoft Azure and Amazon Web Services (AWS). Google's cloud computing service can be another solid income for the company as cloud services have high revenues with relatively low expenses.
Open an Account and Deposit Funds
If you still want to buy Alphabet shares after you've done your research on the company and its share price performance, you'll need to open a brokerage account at a UK dealing platform. To help you get started, we'll show you how to open an account and place orders in the market for GOOGL shares.
The first thing you need to do is to navigate to the broker's website and choose 'Join Now' on the homepage.You may also be asked to enter your full name, email address, date of birth, nationality, and national insurance number.
FCA regulated brokers tend to ask that all clients must verify their identity before they can deposit funds. Therefore, you will be required to verify your identity by uploading a copy of your driver's license or passport and verify your proof of residence by uploading a recent utility bill or bank account statement.
As soon as you are verified, you can make a first deposit to your account. Most brokers will have a minimum investment amount that must be matched to start trading and will accept one of the following:
Debit Card
Credit Card
Paypal
Skrill
Neteller
UK Bank Transfer
How to Buy Alphabet Shares
Now that you have funds in your account, you are ready to buy Alphabet shares. To place your first order, log into your broker's trading dashboard and search for Alphabet or GOOGL in the search box.
An order form should then appear, in which you will need to set up a 'market order' to buy the share immediately. You also need to insert the amount you wish to invest in Alphabet shares and then click on the 'Open Trade' button to complete the purchase.
Note: If you are buying Alphabet shares outside of standard market hours (9.30 am to 5 pm, Eastern Standard Time), you will need to click on 'Set Order'. Your Alphabet shares purchase will then be completed when the markets open.
Alphabet Shares Buy or Sell?
Ultimately, the decision to buy or sell Alphabet shares rests with you, so it's important to do your own research. Google's free cash flow stands at 17.4% and its 5-year average ROCE is currently 14.9%.
How to Sell Alphabet Shares
In simple terms, short selling stocks is a trading method in which an investor is betting against a stock. Essentially, you initially borrow shares from your broker and then sell them to another investor with the goal of buying them back at a lower price.
Many brokerage firms in the UK have restrictions placed on short-selling trading. You may have to use an authorized CFD broker that enables you to short sell shares in a legal manner.
The Verdict
Really, there's no need to need to introduce Google. It is one of the largest companies in the world and its search engine is one of the most profitable products ever invented. But Alphabet is much more than just Google as it owns and operates a line of businesses that include Waymo, X Development, CapitalG, YouTube, Waze, Nest, DoubleClick, and many more.
Other Tech Shares
Looking to invest in other tech shares? Check out the companies below.
FAQs
What stock exchange is Alphabet listed on?
Does Alphabet (Google) pay dividends?
What is the minimum amount of Alphabet shares I can buy?
Is Alphabet a component of stock indices?