ETX Capital is an online trading platform that traces its brokerage roots to 1965. This makes it one of the oldest UK brokers active in the space. The platform specializes exclusively in CFD instruments, covering the likes of shares, commodities, forex, and cryptocurrencies. You can also access these markets via a spread betting facility.
If you're thinking about joining ETX Capital for your online trading needs, this review will tell you everything you need to know. Our ETX Capital Review covers fees and commissions, tradable markets, leverage facilities, payment methods, security, and more.
What is ETX Capital?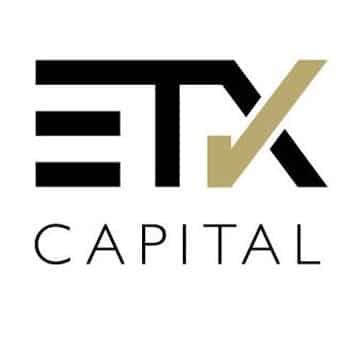 Launched over 50 years ago, ETX Capital is a UK-based brokerage firm. These days, the platform focuses on CFD trading services – all of which can be accessed online or via your mobile phone.
You will have access to over 5,000 tradable markets – including forex, shares, indices, commodities, and digital currencies. All markets hosted by ETX Capital come in the form of CFD instruments – meaning that you will not be buying the underlying financial asset. Instead, your role is to predict whether the asset in question will rise or fall in value.
In terms of fees, ETX Capital is a commission-free broker. This means that all trading fees – other than overnight financing, are built into the spread. Major markets at this platform typically come with competitive spreads – such as 0.8 pips on AUD/USD and 0.6 pips on EUR/USD. All financial markets at ETX Capital can be accessed with leverage.
The specific limits will depend on the asset class and whether you are a retail or professional trader. In most cases, these limits sit within the 1:2 to 1:30 range – as per ESMA regulations. As ETX Capital is looking to bring in traders of all shapes and sizes, you can deposit and withdraw funds online.
This covers popular payment methods such as Visa and MasterCard, as well as e-wallets like Neteller and Skrill. With more than 5 decades in the brokerage scene, it goes without saying that ETX Capital is heavily regulated. This includes a license with the Financial Conduct Authority (FCA) and a partnership with the Financial Services Compensation Scheme (FSCS).
What Shares Can You Buy on ETX Capital?
You can't buy shares at ETX Capital in the traditional sense. Instead, you will be trading stock CFDs. This means that you will benefit from tight spreads and low fees – alongside the ability to short-sell your chosen stock. In addition to this, you can also apply leverage of up to 1:5 when trading share CFDs at ETX Capital – and even more if you're classed as a professional trader.
In total, ETX Capital offers thousands of share CFDs from 20 UK and international exchanges. This includes major exchanges in the United Kingdom, US, Canada, and more.

With that said, it is a shame that ETX Capital does not allow you to invest in shares by retaining full ownership. As you will be trading CFDs, this means that the platform is only really suitable for short-term speculations. After all, CFDs are leveraged products so they receive overnight financing fees.
Forex Trading
If you're looking to trade forex online then ETX Capital has you covered. The platform is home to over 60 FX pairs – including majors, minors, and exotics. You will benefit from some tight spreads – such as 0.6 pips on EUR/USD and 0.9 pips on GBP/USD. All forex orders are executed immediately.
When trading major currency pairs you can often stake from just 25p per pip. Several pairs come with a minimum stake of 50p per pip – which is also suitable for newbies. Forex trading at ETX Capital can be accessed with leverage of up to 1:30 on majors and 1:20 on minors or exotics. This allows you to boost your trading capital at the click of a button.
Trade Indices
Indices track the wider stock markets – allowing you to trade in a less volatile environment. If this sounds of interest to you, ETX Capital offers 20 different indices from a variety of marketplaces. In Europe, this includes the FTSE 100 and Germany 30.
You then have the likes of the SP 500, NASDAQ 100, and Dow Jones in the US. There are several tradable indices located in Asia and Australia, too. You can get your spreads down to just 1 point when trading major indices like the FTSE 100 and Dow Jones.
Commodity Trading
Most CFD brokers offer a fully-fledged commodity trading department and ETX Capital is no different. You can trade heaps of commodities from the hard metals, energies, and agricultural categories.
For example, gold and platinum can be traded from just 10p per pip with spreads of 0.4 and 2, respectively. You then have copper, Brent crude oil and silver – which can be accessed from just 50p. If you're looking to trade agricultural products, ETX Capital offers markets on sugar, cotton, coffee, and more.
Cryptocurrency Trading
More and more traders in the online space are turning to cryptocurrencies like Bitcoin. The markets operate 24/7 and are often accustomed to high volatility swings. This makes digital currencies ideal for day and swing traders.

At ETX Capital, you will have access to several cryptocurrency markets – including Bitcoin, Ethereum, Litecoin, Ripple, and Bitcoin Cash. The aforementioned markets can be accessed from just 10p pip.
Spread Betting at ETX Capital
On top of CFDs, our ETX Capital review found that you can also trade financial assets at this broker in the form of spread betting. This works in a similar nature to CFDs, insofar that you need to predict whether the markets will rise or fall. But, spread betting is based on 'point movements'.
For example, if you staked £1 per point on gold to increase in value, and it did so by 50 points, you would make £50. The thing about choosing spread betting brokers over CFD-only platforms is that all profits on the former are tax-exempt in the UK.
This is because spread betting still falls under the umbrella of gambling, so UK capital gains tax does not come into play. We should also note that spread betting still allows you to apply leverage – if this is something you are after.
ETX Capital Account Types
ETX Capital offers two account types. The ETX Capital Pro account is compatible with the broker's own proprietary platform, while the ETX MT4 account is compatible with MetaTrader 4. You are able to create additional accounts if you want to use both platforms.
ETX Capital Fees & Commissions
Trading fees and commissions can play a huge part in how much money you can make in the long run. This is especially the case if you are looking to day trade or scalp, as your profit margins will be small.
Below we explain the fees that you should expect to pay when trading at ETX Capital.
Commissions and Spreads
ETX Capital does not charge commissions per-say, as everything is built into the spread. For those unaware, the spread is the difference between the buy and sell price of your chosen market. In the traditional stock brokerage scene, this is referred to as the 'bid' and 'ask price'.

For all intents and purposes, this is simply the gap between the two prices that your chosen platform offers on the market in question. Nevertheless, spreads at ETX Capital will vary wildly depending on the asset class. If trading forex, this is displayed and calculated in pips.
Other asset classes – such as gold and oil, have spreads that are determined in points. The spread will also vary throughout the trading day depending on current market conditions. While listing each and every spread for all 5,000 markets at ETX Capital is beyond the remit of this review, below you will find some examples so you that have an idea of what to expect.
Forex Spreads: As is often the case in the online forex broker scene, the most competitive spread at ETX Capital can be found on EUR/USD. This can be accessed at a minimum spread of just 0.6 pips, albeit, this can increase during more volatile market conditions. Other popular pairs – such as USD/JPY, GBP/EUR, and GBP/USD can be traded from just 0.9 pips.
Share CFD Spreads: If you're looking to trade share CFDs, the spread is displayed in percentage terms. This is by far the most convenient way to calculate the spread anyway. On major UK stocks, such as Barclays, Tesco, and Lloyds – the spread comes out at just 0.05%. US stocks like Facebook and Apple are priced at 0.1%. In simple terms, if the spread is 0.05%, then you need to grow your position by at least 0.05% just to break even.
Commodity Spreads: Gold and silver can be traded at a minimum spread of 0.4 and 0.03, respectively. Brent crude oil starts at 0.04 and Copper at 0.4. Once again, these spreads are based on the minimum, so they can increase during the course of the day.
Cryptocurrency Spreads: Bitcoin comes with a variable spread that will fluctuate day and night. In the case of Etrhereum and Litecoin, you will pay the standard market spread, plus 8 and 6 points, respectively. Ripple and Bitcoin Cash come out at 0.02 and 10 points above the market spread.
Swap Charges
Irrespective of the asset class and whether or not you apply leverage, our ETX Capital review found that all CFDs have swap fees. Otherwise known as 'overnight finance', this is a fee that you pay for each day that you keep your trading position open past market hours. At ETX Capital, this always kicks in if you are still holding an asset after 10 pm – UK time.
If you have a position open after 10 pm on Wednesday, you will incur three days worth of swap fees. In terms of how much you will pay, this will vary depending on the market.
But, ETX Capital adds an additional 1.35% per annum on top of the rates that the platform itself gets in the form of a markup. This once again reinforces the point that ETX Capital is not going to be suitable if you want to invest in the long-term price of an asset. After all, your profits will get eaten away at by unavoidable swap fees.
Inactivity Fee
Like a lot of brokers in the UK trading scene, ETX Capital charges inactivity fees. This will come into force when your trading account remains inactive for 6 months. By inactive, we mean having a positive account balance and failing to place an order.
As long as you place a position within this 6 month period, your inactivity period will reset back to zero. In terms of how much you will be charged, this stands at £25 per month once your account is deemed to be dormant.
When you do return back the platform after being market and inactive, ETX Markets will refund three months worth of fees. For example, if you were inactive for 4 months and subsequently paid £100 – you would get £75 refunded.
Deposit and Withdrawal Fees
For a full break down of what deposit and withdraw fees ETX Capital charges, scroll down to our section on 'Payments'.
ETX Capital Platform and Trading Tools
ETX Capital offers two trading platforms for you to choose from. You can opt for its in-house, proprietary platform – ETX TraderPro. Or, ETX Capital also offers full integration with MetaTrader 4 (MT4) so you can use advanced trading tools and expert advisors.
ETX TraderPro
ETX TraderPro is the trading platform exclusive to ETX Capital. There is no requirement to download or install any software – as it can be accessed from your standard web browser. The platform comes with a black background.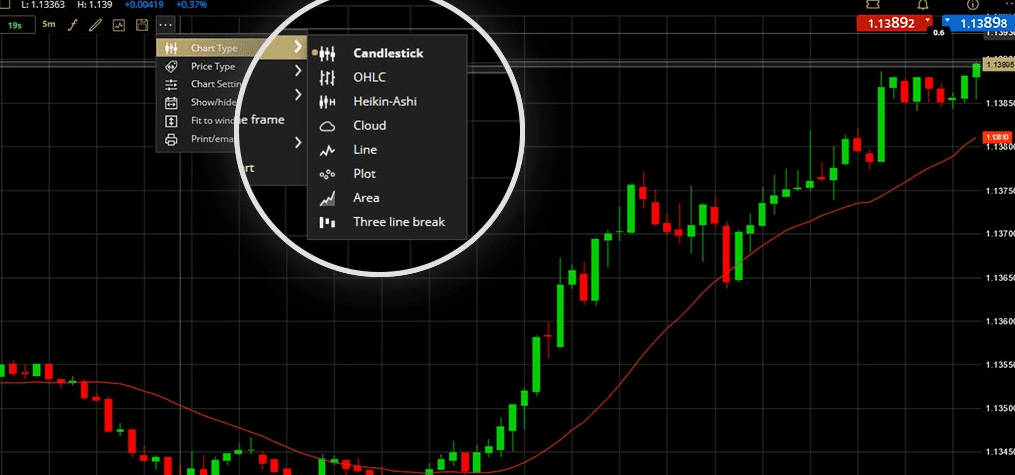 With that said, you can customize the colour scheme however you see fir. In fact, you can add up to 10 workspaces with ETX TraderPro, alongside the ability to drop and drag charts. You can also create personalised watchlists for your favourite financial assets and even opt to focus on specific positions, markets, and time frames.
ETX TraderPro also comes jam-packed with a variety of risk management tools. This includes a plethora of order types – such as stops and limits, subsequently allowing you to calculate your the potential risks and rewards of each trade. ETX TraderPro can also be downloaded as a mobile app and is compatible with both iOS and Android devices.
ETX MT4
If you're a seasoned trader then the MT4 platform needs no introduction. For those unaware, this is a third-party platform that comes packed with dozens of technical indicators and advanced order types.
Most expert traders would agree that MT4 far outperforms any proprietary trading platform offered by an online broker – as the possibilities are virtually limitless. For example, MT4 even allows you to install third-party forex robots and trading EAs.
As per the broker itself, 95% of ETX Capital trades placed via MT4 are executed in less than 30 milliseconds. MT4 is also the way to go if you are planning to make use of a Virtual Private Server (VPS). This is especially crucial if you planning to engage in automated trading, as this can make your desktop device redundant will the robots are in actions.
ETX Capital App
As we briefly noted in the section above, ETX Capital offers a fully-fledged mobile trading app for iPhone and Android. In fact, the platform actually offers two different applications – which we uncover in more detail below.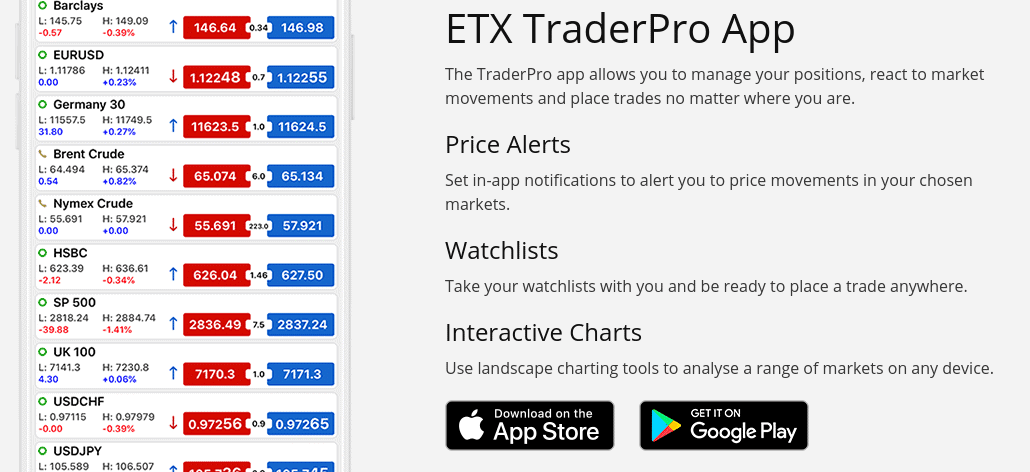 ETX TraderPro App
If you want to trade assets on the move, then the ETX TraderPro app allows you to do this at the click of a button. Available on Android and iOS devices, the app comes with the following features:
Unfettered Trading: You will have access to all trading features and tools as found on the main desktop platform. This includes the ability to place buy and sell orders, apply leverage, deploy stop-loss and take-profit orders, and more.
Charting: You can research your chosen asset when using the app. This includes a plethora of interactive and fully customizable charts, with the ability to comparer 8 different markets at once.
Technical Analysis: The ETX TraderPro app comes packed with over 80 technical indicators. This ensures that you can keep an eye on potential market swings no matter where you are located.
Funding: You can deposit and withdraw funds via the ETX TraderPro app with ease.
To clarify, you will only have one account when using ETX Capital. This means that irrespective of whether you opt for the desktop site or mobile app – you will be traded with the same capital.
ETX Connect App
Also available on both iOS and Android devices, the ETX Connect app is dedicated to social trading. Put simply, this operates as the 'Facebook' of trading and investments. The application itself is run in conjunction with 15 other brokers, meaning that you will have access to a huge trading community.
You can publish your own market insights or simply 'like' other posts. You can also follow specific traders that you like the look of. You will, however, need to link the ETX Connect app with your MT4 trading account.
ETX Capital Demo Account
Our ETX Capital review found the broker offers all traders the option of opening a demo account. This operates much like any other demo account in the trading scene, insofar that you can buy and sell instruments 100% risk-free.
Your demo account will come loaded with a paper trading balance that you can use as you wish. You can choose to access your demo account via ETX TraderPron platform or MT4. Not only does this ensure that you can get to grips with trading before risking your own capital, but also the platform itself.

After all, MT4 can appear somewhat imitating at first glance as it is packed with advanced features and tools. But, MT4 is certainly the way forward if you are looking to take your online trading endeavours to the next level.
Research and Analysis at ETX Capital
If you're after an online CFD platform that offers real-time market news, ETX Capital falls short in this department. The platform does offer regular market insights – where it considers how the latest financial news and geopolitical developments might impact specific asset classes.
But, the frequency in which posts are published is somewhat sporadic. We would suggest using a third-party application to get your financial news from – for example, Yahoo or Bloomberg. In terms of technical analysis, you will have access to the technical indicators and chart drawing tools provided by ETX TraderPro and MT4.
Education Materials at ETX Capital
It must be noted that the educational department at ETX Capital is actually fairly comprehensive.
You will have access to follow materials:
Free weekly webinars that cover a range of trading subjects
Various eBooks written by experienced traders
Guides on how to use the ETX Capital trading platform
Videos covering various trading subjects
Mini-courses covering everything from CFD trading to forex
ETX Capital Leverage
All traders at ETX Capital are offered leverage. As is always the case with platforms that serve UK clients, your leverage limits will fall in line with ESMA regulations.
This means that you will get:
1:2 on cryptocurrencies
1:5 on shares
1:10 on non-gold commodities
1:20 on major indices, gold, and minor/exotic forex pairs
1:30 on major forex pairs
If these limits don't quite suffice your personal risk tolerance, you only have two options. You will either need to submit a range of documents to ETX Capital outlining that you meet the requirements as a professional trader, or use an offshore broker.
Payments at ETX Capital
You should always check what payment methods are supported before signing up to a new brokerage firm. AT ETX Capital, the availability of debit/credit cards and e-wallets is extensive.
You can choose from:
Visa
MasterCard
Maestro
Skrill
Neteller
UnionPay
Bank Transfer
All of the above deposit methods are credited instantly apart from a bank wire – which can take 2-3 working days. In terms of fees, ETX Capital does not charge anything on deposits.
Withdrawals will cost you £10 per transaction if the amount is less than £100. You will get five free withdrawals per month as long as the amount is £100 or more. After that, you will pay £10 per withdrawal irrespective of how much you are taking out.
Supported Currencies
If depositing funds with your debit/credit card, the following currencies are supported:
GBP
USD
EUR
ZAR
PLN
NOK
DKK
CZK
CHF
If depositing funds via bank transfer, the following currencies are supported:
GBP
USD
EUR
ZAR
SGD
SEK
RON
PLN
NOK
JPY
HRK
HKD
DKK
CZK
CHF
CAD
AUD
ETX Capital Minimum Deposit
ETX Capital has a minimum deposit policy of £100.
Customer Support at ETX Capital
If you need to speak with a member of the ETX Capital support team, you can do this via live chat, email, or telephone. The customer service department words Monday to Friday between 7:30 am and 9:00 pm. No support is available over the weekend.

Email: [email protected]
Telephone (New Accounts): 0800 138 4582

Telephone (Existing Accounts): +44 (0) 20 7392 1434
Address: 26 Finsbury Square, London EC2A 1DS
Is ETX Capital Safe?
The broker was first launched in the 1960s and thus – has built a solid reputation in the trading industry that now spans over five decades.
You will find details of the broker's regulatory status below:
Monecor (London) Ltd is a member firm of the London Stock Exchange. Authorised and regulated by the Financial Conduct Authority regulator with Financial Services register number 124721.
As you can see, ETX Capital operates under the umbrella of Monecor (London) Ltd. Your funds will be held in segregated bank accounts, meaning that they are separate from the accounts controlled by ETX Capital These banks are covered by the UK's FSCS scheme. This means that were the respective bank to go bust, you would be covered up to the first £85,000.
The Verdict
With more than five decades in the UK brokerage scene, ETX Capital is a known name in the online trading space. You will have access to over 5,000+ markets – all of which can be traded commission-free. Spreads are also competitive and you can deposit funds with a variety of payment methods fee-free.
FAQs
Can you buy shares at ETX Capital?
What is the ETX Capital minimum deposit?
What are the ETX supported payment methods?
How much does ETX Capital charge?