Best Forex Trading App UK to Review
Fact Checked
Everything you read on our site is provided by expert writers who have many years of experience in the financial markets and have written for other top financial publications. Every piece of information here is fact-checked.
Disclosure
Please note that we are not authorised to provide any investment advice. The information on this page should be construed for information purposes only. We may earn commissions from the products mentioned on this site.
Forex apps can be used by investors who plan to trade currencies with real-world pounds and pence. This will ensure that you have unfettered access to your forex brokerage account no matter where you are. This guide will review some popular forex trading apps available in the UK.
Popular Forex Trading App UK 
Below you will find a snapshot of the forex trading apps UK. You'll find a full review of each provider in the sections below.
Plus500
IG
Choosing a forex app that meets your needs can be time-consuming. After all, there are hundreds of options in the market, and heaps of variables that you need to look out for. For example, you'll want to choose a provider that offers low commissions, lots of tradable currencies, and a seamless user experience.
In the sections below, we review some Forex apps that can be found in the UK.
1. Plus500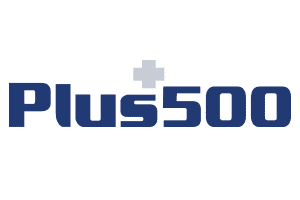 Plus500 is also popular with UK traders and offers great features and benefits. For example, the platform allows you to trade without paying any commission, and spreads are tight. This is the case across all of its financial instruments – including but not limits to forex, stocks, hard metals, bonds, and interest rates.
Similarly, Plus500 also allows you to trade on margin. Once again, this is capped at 1:30 on majors pairs and 1:20 on minors and exotics. The Plus500 mobile app is available on iOS and Android devices, and both versions offer an intuitive trading experience.
Plus500 does a comprehensive trading suite, with the likes of CFD futures trading and options trading supported. You'll only need to deposit £100 too, which you can facilitate with your UK debit/credit card or bank account. You may also deposit with Paypal. There are no transaction fees charged by Plus500. In terms of safety, Plus500 Ltd is listed on the London Stock Exchange with a current market cap of £1.5. Plus500UK Ltd is authorized & regulated by the FCA (#509909).
Plus500 fees:
| | |
| --- | --- |
| Commission | 0% |
| Deposit Fee | Free |
| Withdrawal fee | Free |
| Inactivity fees | $10 per quarter after 3 months inactivity |
2. IG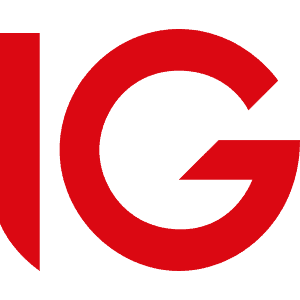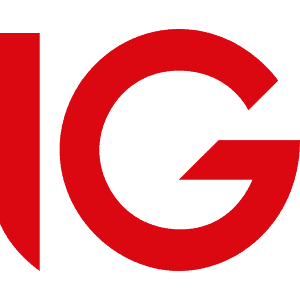 IG is a large-scale brokerage platform that services hundreds of thousands of clients around the world. In the UK space, the firm is licensed by the FCA and publicly-listed on the London Stock Exchange. IG allows you to access the multi-trillion pound forex trading scene in two manners. Firstly, you can trade via the CFD platform – which is also available on MT4. You can also trade forex in the form of spread betting.
Both trading mediums can be accessed on a commission-free basis, with tight spreads, and with leverage of up to 1:30. The IG app is available on both iOS and Android devices – and can be downloaded free of charge. Suited for advanced traders – the app comes packed with a significant amount of trading features that might appear overwhelming for a beginner.
Both the iOS and Android applications allow you to trade forex at the click of a button. The slight drawback with this provider is that you can't use the iOS app to deposit or withdraw funds. Instead, you'll need to head over to the main IG website. Nevertheless, this broker allows you to open an account with a minimum deposit of £250. You can fund your account with a debit/credit card or bank transfer. Finally, IG also offers over 10,000 traditional shares and ETFs.
IG fees:
| | |
| --- | --- |
| Commission | 0% |
| Deposit Fee | Free (unless using a credit card) |
| Withdrawal fee | Free |
| Inactivity fees | £12 a month after 2 years of inactivity |
Features of a UK Forex App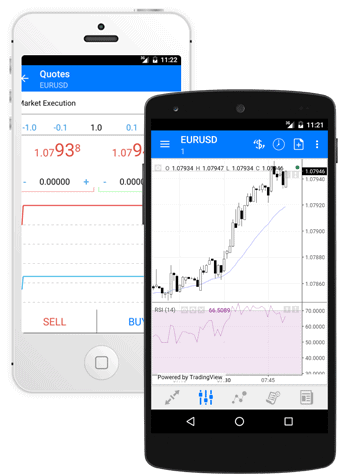 There are hundreds of forex apps available to UK trades. As a result, it is wise to spend some time exploring the credentials of the provider.
For example, you'll need to look at the supported currency pairs, payment methods, fees, and customer support. 
In the sections below, we briefly explore the key features of a Forex app.
FCA License
An app that is FCA-regulated will allow users to safely trade in multiple asset class. In particular, an FCA license places several demands of forex app providers, such as:
Placing client funds in bank accounts that are separate from the broker. 

Limiting the amount of leverage that you can apply to 1:30 

Ensuring that the broker has its trading books audited on a regular basis 

Requiring each and every trade to bypass a KYC (Know Your Customer) process
In addition to the above, most FCA-regulated forex apps will be covered by the Financial Services Compensation Scheme (FSCS). 
Fees and Commissions
First and foremost, none of the UK forex apps that we have discussed in this guide charge any commission. That is to say, you can place buy and sell orders on a fee-free basis – as all costs are included in the spread. 
However, some UK forex apps will charge a commission. This is typically expressed as a percentage and will be incurred at both ends of the trade. For example, if you place a buy order on GBP/USD at £500, a 0.5% commission would result in a fee of £2.50.
Spreads
Since you will be looking to gain from super-small price movements of a specific currency pair. As such, the higher the spread, the more you will pay. 
Supported Currency Pairs
While some forex apps will offer dozens of currency pairs, some stick with a select few. This might not be an issue if you are looking to stick with major pairs like GBP/USD or EUR/USD – as you'll find these on most platforms. 
Most UK forex apps allow you to view the currency suite without registering. 
Demo Account Facility
Demo accounts allow users to trade without putting in any investment of their own. A demo account works as a real-time simulation of a trading environment. Investors can deposit virtual currency and trade in multiple assets, to create their investing strategies, and simultaneously learn more about the trading markets without risking any of their real money.
Education and Research
The popular forex trading apps in the UK market come packed with educational materials. These guides provide users with learning materials, and various charting demonstrations and explanations. 
Many trading apps also provide new market updates, such as research papers and daily news pieces to provide users with extensive information to make them well-suited for any new investments and trades.
Deposits, Withdrawals, and Payments
You also need to explore what payment methods the forex app supports. Some of the most convenient methods supported include debit/credit cards, e-wallets, and Google/Apple Pay. Bank account transfers are also offered, but this can take several days to process. 
Additionally, you need to check whether the forex app provider charges any deposit, withdrawal, or currency conversion fees. Finally, it's worth checking the timeframe required by the forex app to process withdrawal requests. 
Customer Service
Although most traders are able to operate without any assistance, there might come a time when you need to speak with a member of the customer support team. 
For example, you might want to check on the status of a withdrawal. The popular forex apps offer live chat and phone support on at least a 24/5 basis. 
Conclusion
In summary, we have provided an extensive review on some of the popular forex trading apps in the UK.
Frequently Asked Questions on Forex Apps
What is a popular forex app for Android?
Do forex apps offer margin accounts?