Artificial intelligence is one of the most important technologies shaping the future of how we live and work. Automation and other AI-related processes have already begun to transform businesses and open up new technologies. Take, for example, voice assistants.
Given how important AI is expected to become, many investors are wondering how they can invest in this technology today. In this guide, we'll cover 10 of the best AI stocks in the UK that you can buy in 2021 and show you how to invest today with a 0% commission.
Top 10 AI Stocks 2021
Every company likes to say that it's working with artificial intelligence. The phrase brings with it more investor attention and industry clout. But not every company is approaching AI in the same way or using it to the same degree. We think companies that are directly leveraging AI to do things that existing products simply can't match will see the biggest benefit from this technology.
With that in mind, here are 10 companies that are using AI to power significant growth:
Amazon – Powering AI in the Cloud – Invest Now
Kainos Group – AI-centric Consulting – Invest Now
DocuSign – Leveraging AI for Contracts – Invest Now
Palo Alto Networks – AI Enterprise Security
Ocado Group – A Tech Company for Grocers
Adobe – Bringing AI to Enterprise Sales
Nvidia – Global Chipmaker for AI Computing
Fortinet – Fast-growing Cybersecurity with AI
Sensyne Health PLC – AI-driven Health Insights
IBM – Tech Giant Pivoting to AI
Best AI Stocks UK Reviewed
1. Amazon – Powering AI in the Cloud
Amazon is known for a lot of things, but AI isn't typically one of them. To be fair, Amazon isn't spending it's massive amounts of cash on developing new or better artificial intelligence algorithms. But what the company is doing is investing heavily in Amazon Web Services, which provides the computing power for a huge number of the biggest AI companies.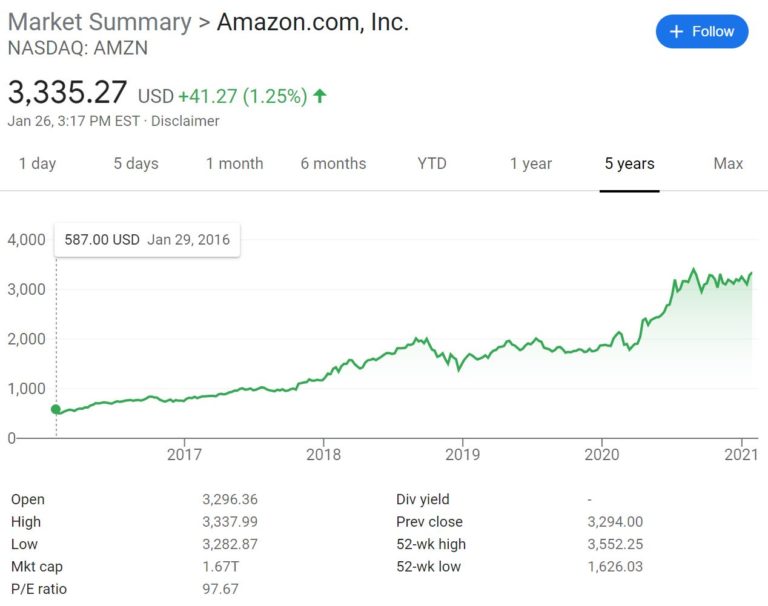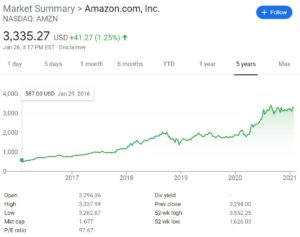 Amazon Web Services is in fact crucial to the spread of AI because it allows these algorithms to be accessed from any business, anywhere in the world. Amazon currently dominates the cloud computing market, with a 32% market share (Microsoft Azure is in second place, with a 19% market share that pales in comparison). Amazon has also been testing out more advanced computing systems, such as quantum computers, that could open the doors to ever more powerful AI platforms.
Of course, AWS isn't the only thing driving Amazon's share price. This company's value will rise and fall more based on the future of eCommerce than the future of AI. The good news is that we think Amazon is a strong investment on eCommerce grounds as well.
Your capital is at risk.
2. Kainos Group – AI-centric Consulting
Northern Ireland-based Kainos Group offers consulting, software, and IT services to businesses. It has a broad portfolio that spans from cybersecurity to data analytics, and the company leverages AI to make all of its products better. We like Kainos Group's range, since it insulates the company somewhat from a drop in any specific niche.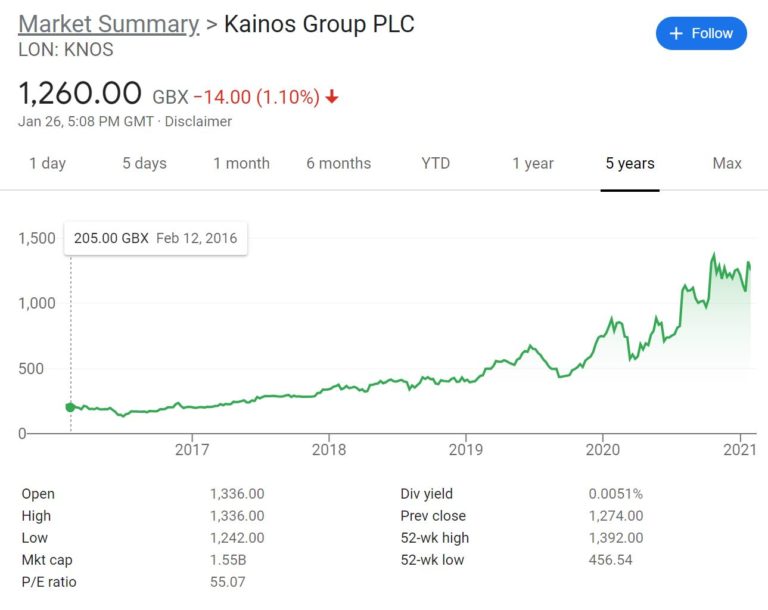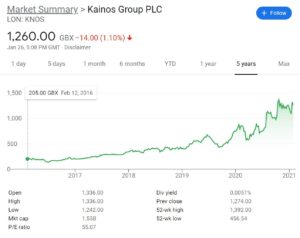 The company's share price has gained more than 500% in the past 5 years, so this stock isn't cheap. That said, the company continually beats analysts' forecasts and it saw a 16% increase in digital revenue over its past half-year reporting period. It's also seen strong growth in its Workday software, which is a widely used HR platform for businesses of all stripes.
The stock is currently trading with a P/E of 55. It pays a dividend, but the yield is a paltry 0.005%.
Your capital is at risk.
3. DocuSign – Leveraging AI for Contracts
DocuSign shares exploded last year thanks to the COVID-19 pandemic. As everything moved online, the company's virtual contract signing service became vital to the continuing functioning of the legal system in the US and abroad. Shares started 2020 at just $75 apiece, but nearly tripled in value to over $220 apiece by July.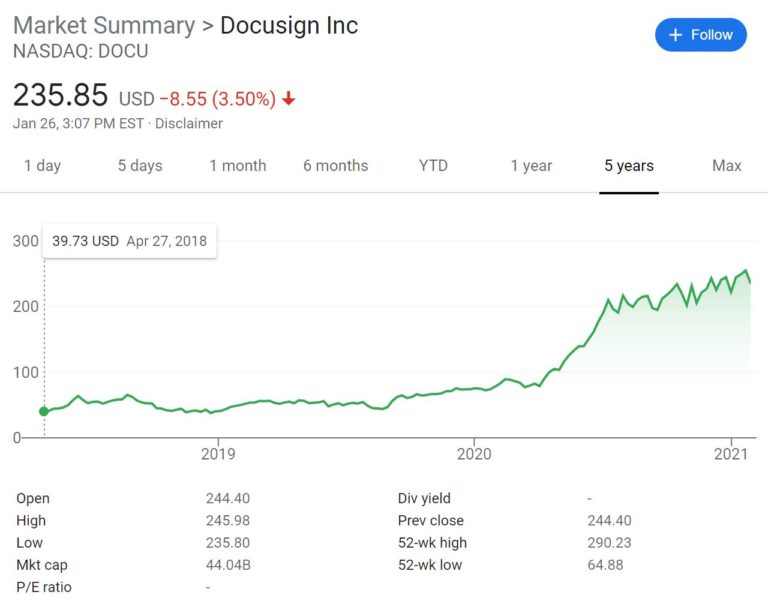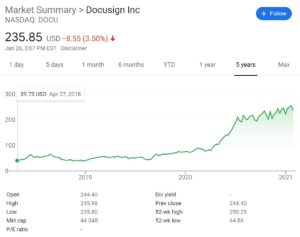 The company's numbers justify its rapid jump in valuation. DocuSign added 166,000 new customers in the first half of the year and has grown its total customer base by 75% in the past two years. On top of that, the company has been steadily increasing revenue at 35-45% year-over-year. That kind of growth is hard to ignore, and we think DocuSign's AI-powered contract software will only become more essential as remote work becomes a fixture of business.
There is one catch, though. DocuSign isn't yet profitable and doesn't have an estimate on when it will be. We're not too worried about this, but value investors should take note.
Your capital is at risk.
4. Palo Alto Networks – AI Enterprise Security
Palo Alto Networks is one of those tech stocks that hasn't been able to catch a break in recent years. The share price bobbed up and down for years on end, with investors unclear on whether the company was making headway in the cybersecurity niche.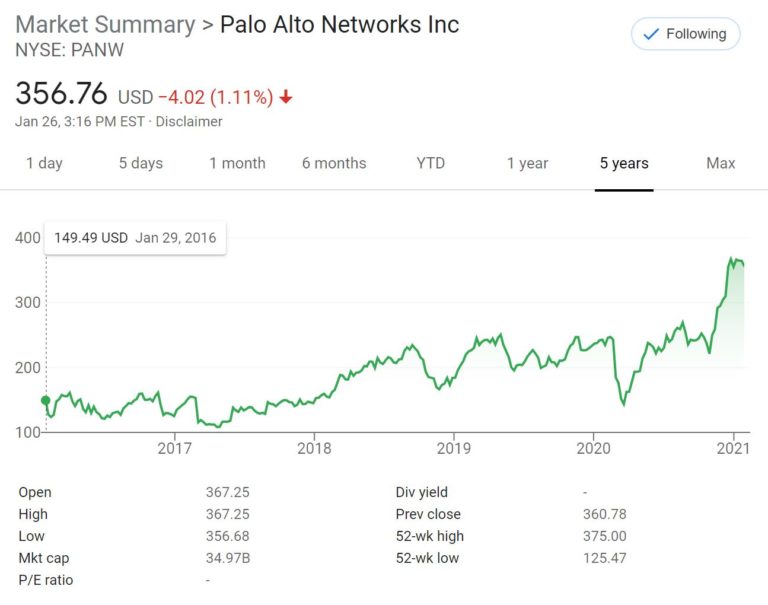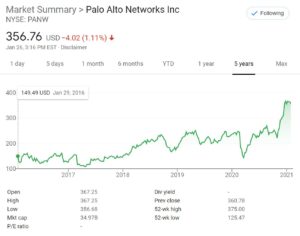 That is, until recently. Palo Alto Networks stock surged over 50% at the end of 2020 as the company's investments finally started to pay off. One of the biggest investments it has made has been in AI, which it's leveraging to help keep intruders out of enterprise-scale networks.
The company is planning for a major acceleration in sales in 2021, which bodes well for the stock. At the same time, the SolarWinds hack in the US is a loud signal to companies that they need to invest more in cybersecurity. When they start looking around for vendors, they'll see that Palo Alto Networks is one of the most well-established defense firms in the industry.
Your capital is at risk.
5. Ocado Group – A Tech Company for Grocers
Ocado Group has been one of the hottest UK tech stocks this last year. The company's shares more than doubled in response to the coronavirus pandemic, as consumers switched from buying groceries in-store to relying on curbside pickup and delivery. That switch is expected to outlast the pandemic, and grocers are scrambling to partner with Ocado or copy it to increase profit margins in this new world.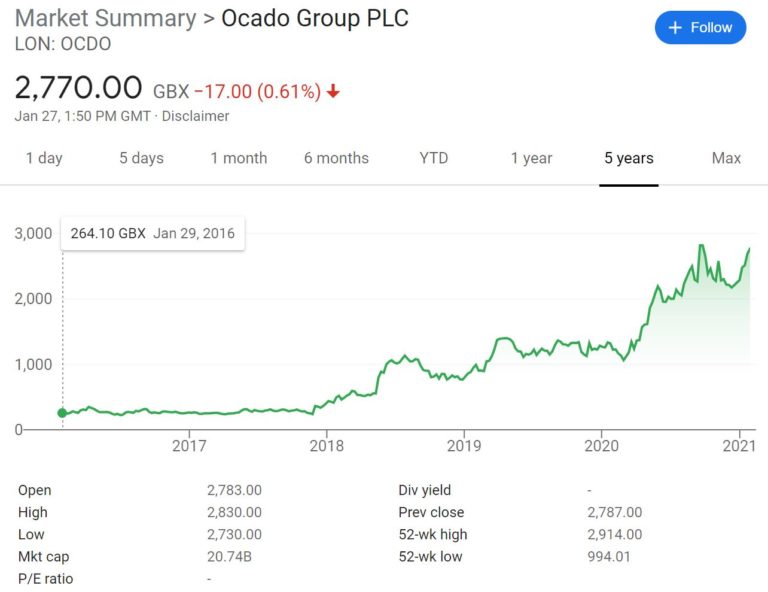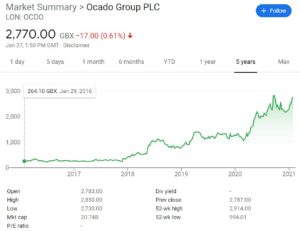 While Ocado is best known in the UK for its delivery partnership with Marks & Spencer, the company also has a presence in the US. It's partnered with grocery chain Kroger to build 20 automated warehouses, the 10th of which is expected to break ground this year.
Ocado's share price is fiercely debated among UK stock market analysts. The company is worth a whopping £20 billion, but it only controls a tiny fraction of the UK grocery market. We think that Ocado's full potential has yet to be realized, though, and the upside for this company is enormous as traditional grocers suffer in an online, automated world.
Your capital is at risk.
6. Adobe – Bringing AI to Enterprise Sales
Adobe is, simply put, one of the strongest stocks on the NASDAQ exchange. This company produces a professional creative suite that no other company even attempts to compete with. As a result, Adobe brings in a gross margin of over 90% on its primary product line.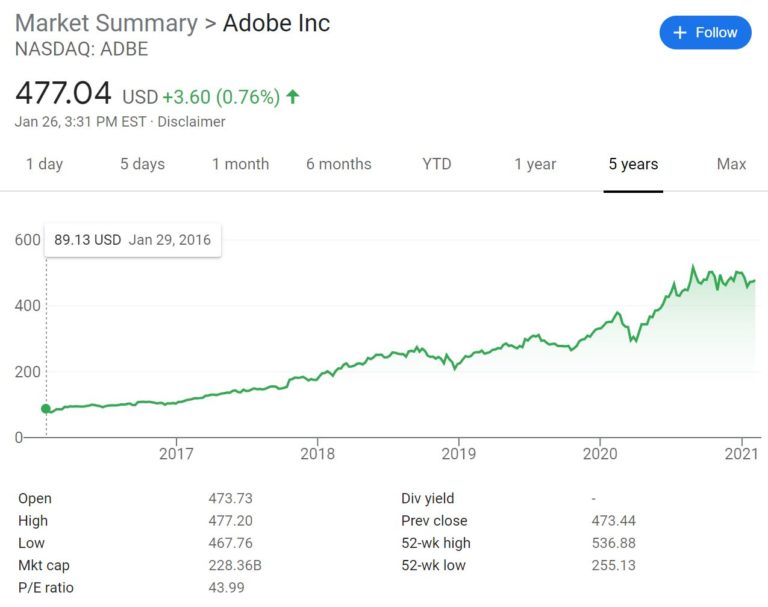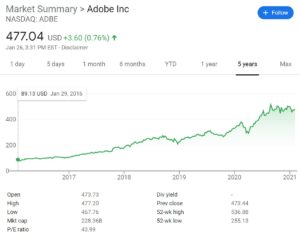 It has used cash from that business to invest heavily in AI and to fuel its enterprise marketing war with Salesforce, another giant player in the software space. Adobe isn't yet winning this war, but the company is seeing significant growth in its enterprise market products. That could heat up even further as Adobe builds out its AI offerings to differentiate its business suite.
Despite growing its share price by 440% in the past five years, Adobe shares still only carry a P/E ratio of 44. That speaks to just how profitable and dominant this company truly is. Adobe stock doesn't pay a dividend, which is surprising for such a mature company, but it's proven that it can keep adding share value to keep investors happy.
Your capital is at risk.
7. Nvidia – Global Chipmaker for AI Computing
Nvidia's graphics processing units (GPUs) are the physical engines that drive AI. While there are other chipmakers, almost none have the same clout as Nvidia when it comes to the kind of high-end performance and multi-process threading that AI applications demand. Nvidia also acquired competitor ARM in September, which makes it one of the most dominant companies in the world and gives it control over the design of chips that companies like Apple use.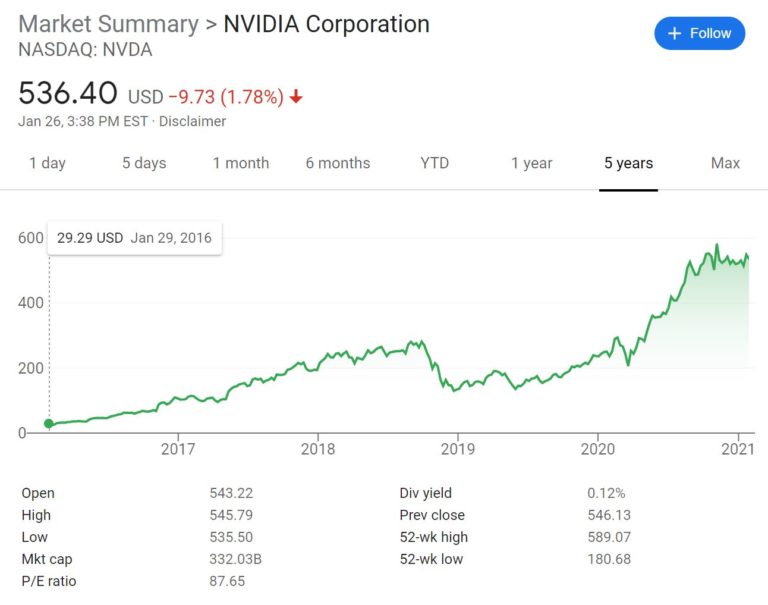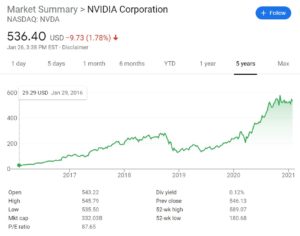 It's worth noting that Nvidia currently gets nearly half of its revenue from chips made for video gaming. That's a great thing for the company since video gaming is on the rise, but it also means that Nvidia has only scratched the surface of its potential when it comes to AI. As automation becomes more commonplace, demand for chips will grow, and Nvidia will be first in line to benefit.
That's why we don't bat an eye at Nvidia's pricey 87.5 P/E ratio or meager 0.12% dividend yield. Nvidia shares grew 120% last year, and we think the company's best days are yet to come.
Your capital is at risk.
8. Fortinet – Fast-growing Cybersecurity with AI
Fortinet is an often overlooked cybersecurity stock that doesn't get the same recognition from investors as its larger peers. However, this company is growing fast and extremely strong financially. It had a 34% free cash flow margin at the start of the year and has grown its revenue by 10-20% every quarter for the last several years.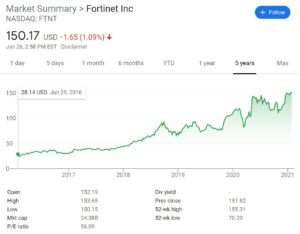 This financial stability is important because Fortinet is going to need to spend money if it wants to incorporate AI into its products. The company certainly has the capability to remain a major player in the cybersecurity arena, and it has a huge tailwind behind it thanks to the shift to remote work and events like the SolarWinds hack in the US.
Fortinet isn't cheap, with a P/E ratio of over 56 at the time of writing. It also doesn't pay a dividend. That said, it's profitable at a time when many other cybersecurity companies aren't (like competitors FireEye and Crowdstrike).
Your capital is at risk.
9. Sensyne Health PLC – AI-driven Health Insights
AIM-listed Sensyne Health PLC works with the NIH to improve patient outcomes. The company has access to a trove of anonymized patient data, which it's used to train its algorithm and which can now suggest ways to make healthcare work better for patients.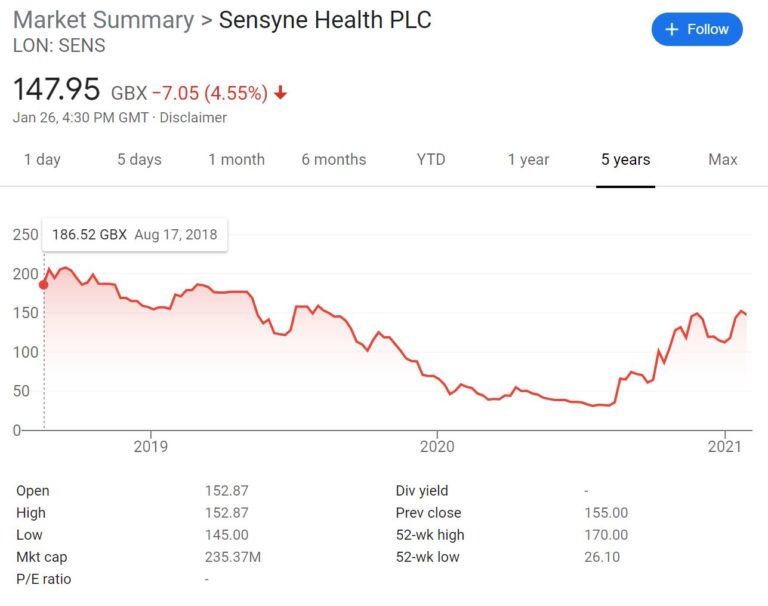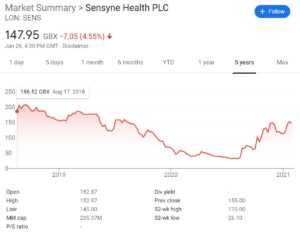 The company's approach is gaining traction. It recently entered into an analytical partnership with biotech company Roche. Shares have been climbing since the Conservative election victory last year, which removed a lot of uncertainty for Sensyne Health PLC. Still, the share price is just 147p, and investment firm Peel Hunt has a price target of 195p – a gain of 33%.
Sensyne Health isn't currently profitable, and it's a small player in the AI space. So, it's a riskier bet for investors looking for strong growth over stability.
Your capital is at risk.
10. IBM – Tech Giant Pivoting to AI
IBM was one of the biggest US tech companies for decades, but it's largely been left out of the tech boom in recent years. That all seems set to change now, as the company recently announced a major shift towards cloud computing and AI. Cloud computing has been one of the few bright spots for IBM in recent years, and the new CEO comes from the cloud and AI divisions of the company.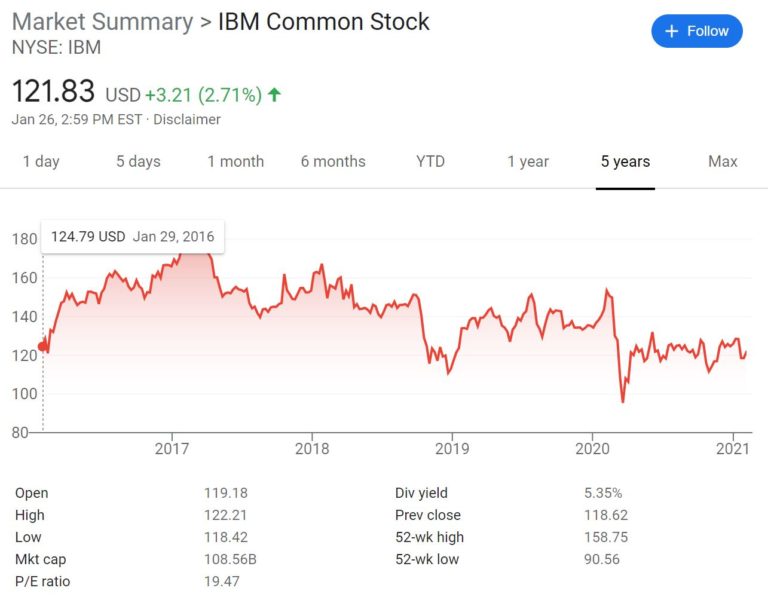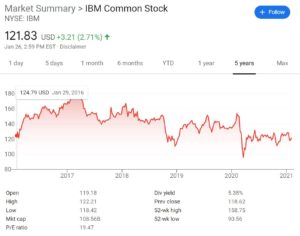 Changing the direction of such a large company won't happen overnight, so consider this a long-term investment. That said, early gains in cloud computing could result in big cash inflows to IBM stock, which is a win for early investors. In 2020 alone, the company was able to grow its cloud computing revenue by more than 20% – and that's without a strong AI component involved.
It also doesn't hurt that the company is trading with a P/E of just 19.4, or that it sports a dividend yield of 5.4%.
Your capital is at risk.
Are AI Stocks a Good Investment?
AI impacts everything from cybersecurity to pharmaceutical development to daily office tasks. The basic concept is that an algorithm is able to learn from data over time, and then make decisions automatically going forward. So, it's possible for an AI system to find new drugs, spot suspicious activity inside a business network, or automate a company's HR or accounting departments.
Broadly speaking, it's hard to find anyone who believes that the AI sector is a bad investment. AI has largely been behind the scenes, but it's already had a huge impact on how companies make decisions and the products they can offer. At the same time, the quality of AI algorithms is getting better by the day and the cost of building and deploying these algorithms is dropping as the cost of computing falls.
In fact, AI is forecast to be one of the most disruptive technologies in human history. The automation revolution is expected to upend the way that companies do business, not only making them more efficient but also enabling data-driven insights that have never before been possible.
The biggest question that investors should have around buying AI stocks in the UK is not whether AI is a worthwhile investment. Rather, the question is whether specific companies are overvalued or undervalued based on the potential value of their AI-based applications.
Since AI is expected to have such a big impact on society, it's easy to make the case that any AI stock is worth buying right now. That said, that same mentality has driven up the valuation of many companies working on automation and data algorithms, so it's important to think carefully about what anyone company is proposing to do.
Overall, we're extremely bullish on AI services and we think UK investors should be, too.
How to Choose the Best AI Stocks for You
Picking the best AI stocks depends on a variety of factors. To help you find the right shares for your portfolio, let's look at some of the key elements you should consider.
AI Pure-play vs. AI-adjacent Stocks
One thing you'll notice about our AI stock picks is that very few of them are pure AI companies – that is, companies whose business models revolve solely around building or deploying an AI algorithm.
While such companies do exist, most in that category are private startups. AI technology still has a long way to go, and large, established businesses have generally performed the best by rolling out this technology early.
That said, the share prices of these AI-adjacent companies depends on a lot more than AI development. In the case of Amazon, for example, eCommerce and non-AI-related cloud computing drives the bottom line more than the company's AI efforts.
This broader exposure can be a good thing in some cases, but you may want to look for a company more narrowly focused on AI if you want full exposure to this emerging technology.
Valuation
Tech stocks in general, and AI stocks in particular, can have soaring valuations. To some extent, this is justified – AI services are expected to change the way the world does business and open up new product lines.
Before you invest in a pricey stock, however, be sure to think carefully about how the company is using AI and what it can do with it. If it's using AI simply to make an existing product better, then a massive valuation might not be fully worthwhile. On the other hand, if the company is developing an entirely new category of products or services with its AI technology, then a huge valuation makes more sense.
Growth Stocks vs. Blue Chip Stocks
Within the world of AI stocks, there are two types of players: growth stocks and blue chip stocks.
Growth stocks, such as Ocado Group and DocuSign, are relatively new companies with a tiny market share. They typically have huge potential since so much of the market is untapped. At the same time, they're often unprofitable and must burn through huge amounts of capital to expand their market share.
Blue chip stocks, such as IBM and Amazon, are more mature companies that already have a dominant market position. While these companies can still experience strong growth, they typically measure revenue increases in single digits, not double or triple digits.
Growth stocks and blue chips stocks offer very different risk profiles for investing in AI. With growth stocks, there's much more risk that the company doesn't realize its potential, but also an enormous reward for early investors if they do. With blue chip stocks, there's less risk of the stock declining significantly, but the payoff is likely more limited as well.
So, think carefully about your investing goals and your tolerance for risk. Keep in mind that you can invest in both growth and blue chip stocks to diversify your portfolio and hedge your bets.
Best AI Stock Brokers in the UK
In order to buy AI stocks in the UK, you'll need to find a stock broker with a wide selection of shares. Since the tech sector has been so big in recent years, many UK brokers offer trading on top AI shares. So, you can look at other factors when choosing the right broker to buy AI stocks.
One major thing to consider is how much it costs to trade. We recommend using a commission-free broker since this can save you a significant amount of money over time. Many online brokers in the UK offer 0% commission CFD trading, and some even offer commission-free share dealing.
With that in mind, let's take a closer look at two of our most highly recommended brokers in the UK: eToro and Fineco Bank.
eToro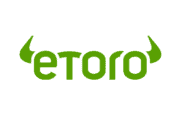 is a 0% commission online broker that offers trading on more than 800 shares and over 450 ETFs from around the world. The company supports both CFD trading and share dealing, making it a great choice for traders and long-term investors alike. The broker is constantly adding new stocks, too, which bodes well for getting access to up-and-coming AI stocks.
One of the key features that sets eToro apart from other brokers is its massive social trading network. You can follow other traders interested in AI stocks, share trade ideas, or ask questions of more experienced investors. eToro also offers copy portfolios, so you can find an existing portfolio of AI stocks and mimic the positions with just a few clicks. Using copy portfolios also enables you to put your trading on auto-pilot.


67% of retail investors lose money trading CFDs with this platform.
eToro offers a very thorough research and analysis platform so you can dive deeper into companies you're interested in trading. The charting software includes more than 100 technical studies and drawing tools. Each stock also comes with an analysis pane so you can easily see what professional stock market analysts think about the company.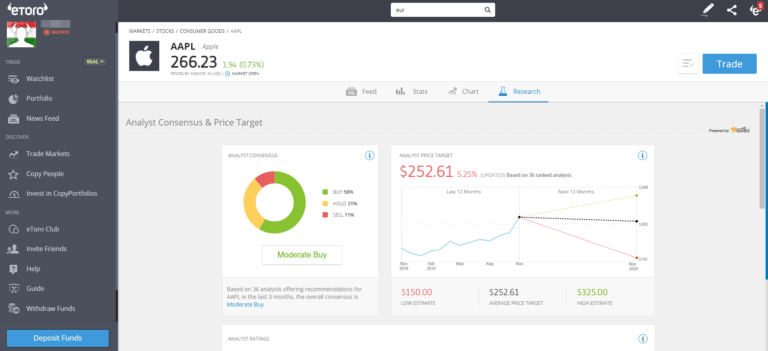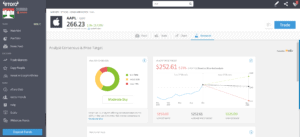 eToro is regulated by the UK's Financial Conduct Authority and all accounts are protected by the Financial Services Compensation Scheme. The broker offers 24/5 customer support, so help is always just a phone call away during trading hours.
Pros:
0% commission trading
800+ stocks and 450+ ETFs
Supports copy portfolios
Includes over 100 technical indicators
24/5 customer support
Cons:
Small withdrawal and inactivity fees
67% of retail investors lose money trading CFDs with this platform.
Fineco Bank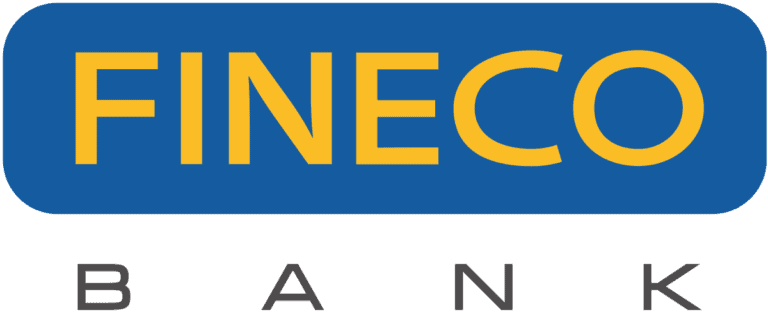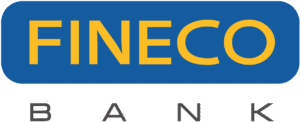 is an Italian bank with a large presence in the UK. This CFD broker and share dealing platform offers access to thousands of shares from the UK, US, and Europe. You can also trade a wide range of ETFs or access options for popular AI stocks. CFD trading is 100% commission-free, and the commission on share deals is just £2.95 per trade for UK stocks or $3.95 for US stocks.
In addition to offering a wide selection of shares, Fineco Bank gives you a suite of tools to help you find trading opportunities. The PowerDesk trading platform is extremely capable and includes a news feed, economic calendar, and dozens of technical indicators. The only shortcoming is that the platform doesn't include much in the way of analyst research.
One thing we especially liked about Fineco Bank is the broker's global stock screener. You can filter shares from all of the markets that Fineco Bank offers by variables like market cap, market sector, and recent performance. This makes it easy to discover high-performing AI stocks, which you can then dive into in more detail in PowerDesk.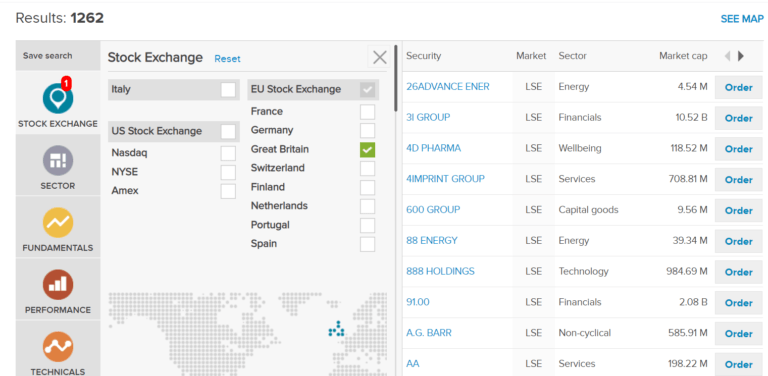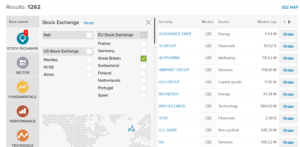 Fineco Bank is regulated by the UK's Financial Conduct Authority and the Bank of Italy. It's also publicly traded on the Milan Stock Exchange, which means the broker is relatively transparent about its financial well-being. You can get customer support by phone from 8 am to 9 pm, Monday to Friday.
Pros:
Thousands of UK, US, and European shares
0% commission CFD trading
Dozens of technical indicators
Includes a global stock screener
Highly regulated with 5-day customer support
Cons:
Small commission for share dealing
Very little analyst research
Your capital is at risk.
How to Buy AI Stocks in the UK
Ready to buy AI stocks in the UK? We'll show you how to start trading or investing today using eToro. eToro offers hundreds of stocks from around the world along with a social trading network, in-depth analyst research, and professional-quality charts.
Step 1: Sign up for an Account
To get started, create a new eToro account. Head to the broker's website and click 'Join Now,' then enter your email along with a new username and password. eToro will also ask for details like your name, address, and phone number.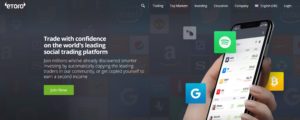 67% of retail investors lose money trading CFDs with this platform.
In order to comply with UK anti-money laundering regulations, you must verify your identity before you can start trading with eToro. Upload a copy of your driver's license or passport and a copy of a recent utility bill that shows your address to complete this step online.
Step 2: Deposit Funds
eToro requires a minimum deposit of £140. The broker accepts a variety of payment methods, including debit or credit card, UK bank transfer, and e-transfer from PayPal, Neteller, or Skrill.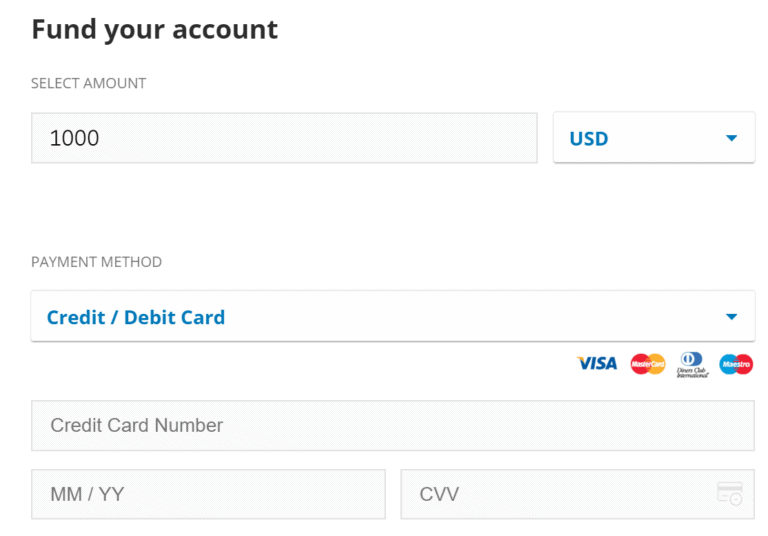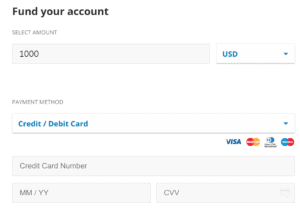 Step 3: Buy AI Stocks
Now you're ready to start trading with eToro. Head to your account dashboard and enter the name of the stock you want to buy in the search bar. When the company appears in the drop-down menu, click 'Trade' to open a new order form.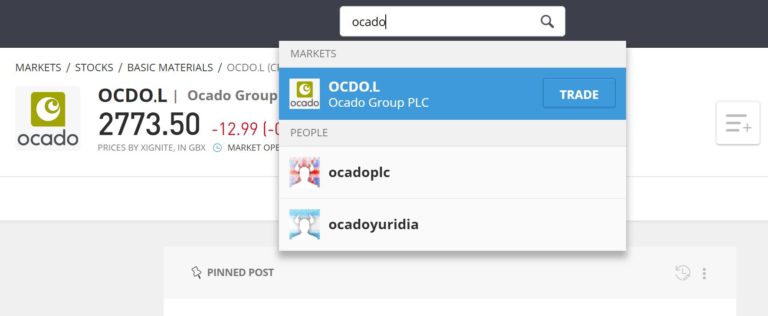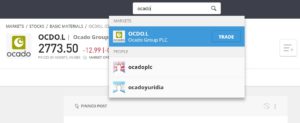 67% of retail investors lose money trading CFDs with this platform.
In the order form, you'll need to decide on a few things. First, enter how much money you want to invest in the stock. Next, decide whether you want to apply leverage up to 5:1 to your trade. Keep in mind that leverage significantly increases your trading risk and comes with additional fees. Finally, decide whether to add a stop loss price or take profit price to your trade.
When you're ready, click 'Open Position' to buy your first AI shares in the UK.
Conclusion
AI and related technologies are expected to have a profound impact on the world in the years to come. This is an exciting area for investors, especially since the upside for many companies involved in developing AI services seems unlimited. While there are tons of companies involved in AI right now, we think our 10 stock picks offer the best blend of value, risk, and opportunity for UK investors.
Ready to buy AI stocks in the UK? Click the link below to start investing with eToro today!
eToro – Buy AI Stocks with 0% Commission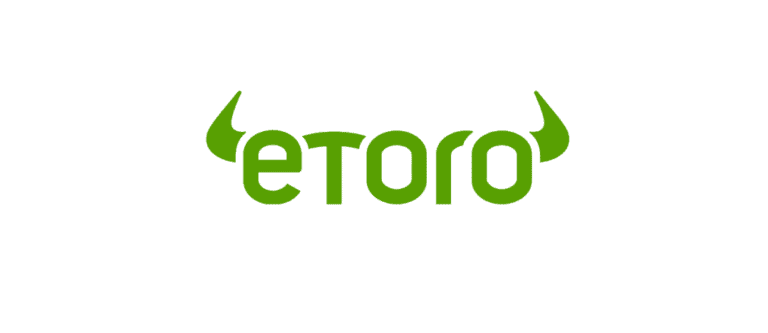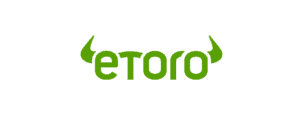 67% of retail investor accounts lose money when trading CFDs with this provider.
FAQs
Can I invest in AI stocks through an ETF?
Are there any pharmaceutical companies using AI?
How is cloud computing related to AI?
Do AI stocks pay dividends?
Read next