If you want to actively trade stocks to benefit from tight spreads, low commissions, leverage facilities, and short-selling capabilities – you might be suited for a specialist CFD broker. In this guide, we discuss the best CFD brokers for trading stock CFDs. Crucially, each broker meets a set of minimum requirements to ensure you are able to trade shares in a safe, convenient, and cost-effective manner.
The Top CFD Brokers UK Compared
We review the best CFD brokers in more detail further down this page, but if you're just looking for a quick summary, here's a list of the top CFD brokers of 2021.
eToro – Best All-Round CFD Broker with 0% Commission
Fineco Bank – Popular CFD Broker with 100 Free Trades
Libertex – Established CFD Broker with MT4
Plus500 – Low-Cost CFD Broker with Tight Spreads
AvaTrade – Popular Online Trading Platform With Tight Spreads
What are CFDs?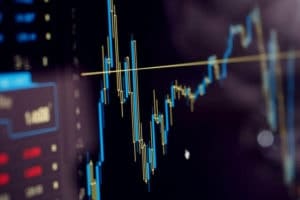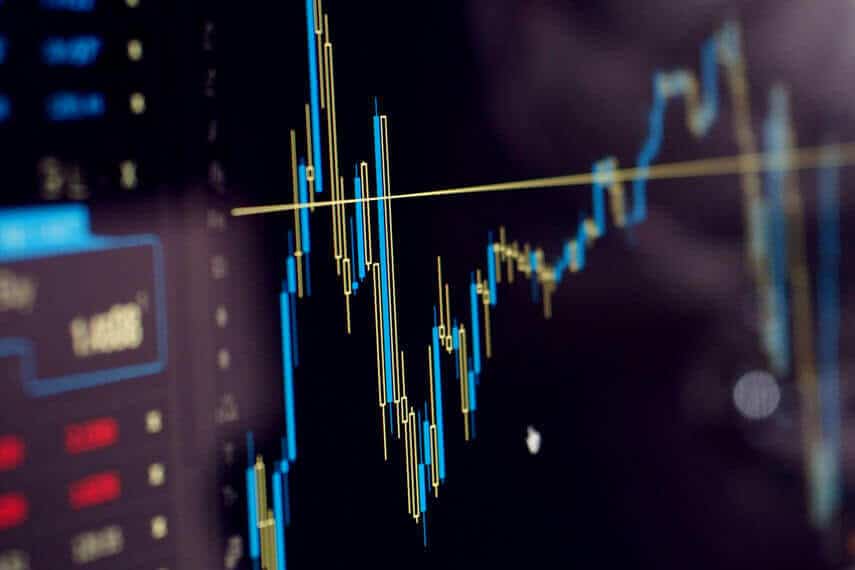 Before going any further, it is important to quickly ascertain what we mean by 'CFDs' – not least because you will be trading more sophisticated financial products. In its most basic form, CFDs – or contracts-for-differences, are tasked with tracking the real-world price of an asset.
Not only does this include stocks and shares, but virtually every investment class imaginable. Whether that's gold, oil, natural gas, bonds, indices, or cryptocurrencies – if a market exists, as will a CFD instrument.
The ease in which a CFD can track the second-by-second price movement of a stock offers a plethora of benefits for an everyday trader. For example, you'll often find that the best CFD brokers permit commission-free trading, as well as highly competitive spreads.
Furthermore – and perhaps most pertinently, stock CFDs can be traded with leverage, and you also short-sell the respective company. This means that you can speculate on the value of the shares going down – which would otherwise not be possible when using traditional stock brokers.
Best CFD Brokers UK of 2021
Choosing the right CFD broker for your trading needs is fundamental. For example, are you looking to trade stocks from a particular exchange or market, or are you more concerned with low commissions and tight spreads? Similarly, you might be looking to deposit and withdraw funds with a specific payment method, or you might want access to an advanced trading platform like MetaTrader4.
Either way, these are some of the questions that you need to be asking of a CFD broker before signing up. To help you along the way, below we have listed the best CFD brokers currently serving UK clients.
1. eToro – Best UK CFD Broker for Beginners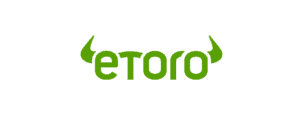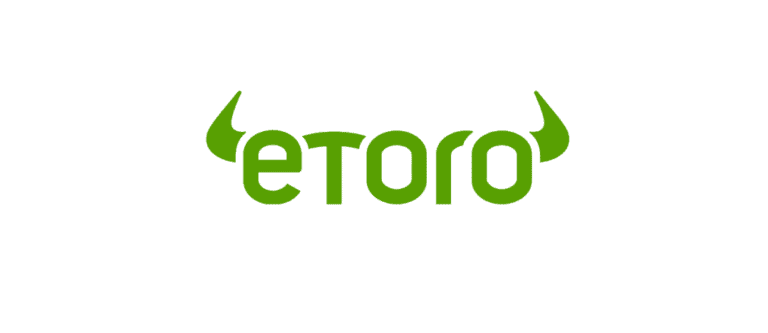 eToro actually covers both stock investment avenues – as it offers share dealing services and CFD instruments. Regarding the latter, you will have access to over 800 stock CFDs – all of which can be traded on a commission-free basis. This is, however, on the proviso that you do not keep your position open overnight, as this will incur financing fees, This is industry-standard nonetheless.
In terms of tradable markets, the stock CFD library at eToro covers the London Stock Exchange, as well as exchanges in the US, Germany, France, Japan, and many others. You can place both buy and sell positions on your stock CFD trade, as well as apply leverage. As per ESMA limits – this is capped at a ratio of 1:5. The trading platform itself is native to eToro, and it has been built with the 'newbie investor' in mind. While this is ideal if you are just starting out, it likely won't suffice if you're a seasoned trader.
Outside of its stock library, you can also trade CFDs in the form of indices, cryptocurrencies, bonds, and commodities. An additional option for you to consider as a beginner is the platform's Copy Trading feature. Upon selecting an experienced trader that you like the look of, you can mirror their trades like-for-like.  When it comes to safety, eToro is licensed by the FCA, CySEC, and ASIC – so you have regulatory oversight on three fronts.
Getting started with an account takes minutes – which you can do online or via the eToro app. Minimum deposits start at $200 (approx. £160), which you can do with a debit/credit card, e-wallet, or bank account. Regardless of the payment method, all deposits come with a 0.5% conversion fee – as eToro is denominated in US dollars. Finally, eToro has a minimum withdrawal of $50 – with all cashouts costing a fee of $5.
Pros:
Super user-friendly online stock broker
Buy stocks without paying any commission or share dealing charges
800+ stocks listed on UK and international markets
Deposit funds with a debit/credit card, e-wallet, or UK bank account
Ability to copy the trades of other users
Cons:
Not suitable for advanced traders that like to perform technical analysis
67% of retail investors lose money trading CFDs at this site
2. Fineco Bank – Friendly-User UK CFD Platform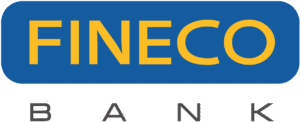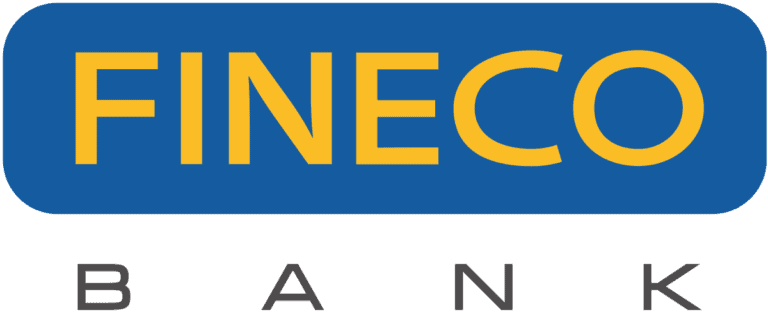 Fineco Bank is one of these UK stock brokers that are a MUST to give a try if you're a serious investor. This financial institution offers competitive fees to buy and sell shares – just £2.95 per trade.
Other fees include paying an annual fee of 0.25% on all stock investments. However, this is not a big deal, as still, Fineco Bank remains at the top of the low-cost share platforms available in the market. Plus, the Italian financial institution offers you access to international markets, as well as automated portfolios.
As a UK investor, you should feel safe with the platform, as it's heavily regulated by one of the most stricter financial watchdogs in the world: the Financial Conduct Authority (FCA). Yes, your funds are protected by the FSCS as well. You can get started by making a small investment of £100, allowing you to access a wide range of research tools, and a friendly-user platform to handle your account in an easier manner.
You can sign up to Fineco and get 100 free trades today with the code FIN100-AD!
Fineco Bank fees:
| | |
| --- | --- |
| Commission | £2.95 per UK stock trade (0.25% annual fee) |
| Deposit Fee | Free |
| Withdrawal fee | Free |
| Inactivity fees | Free |
Pros:
100 free trades
No inactivity fees
Includes portfolio management tools
Excellent fundamental analysis and commentary
Simple system for tracking investment performance
Cons:
25% annual management fee
Your capital is at risk
3. Libertex – Best CFD Broker for Trading via MT4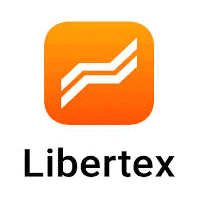 Launched in 1997, Libertex is a CFD broker that allows you to trade over 200 assets. This includes stocks, cryptocurrencies, forex, metals, indices, and ETFs. Libertex is one of the few CFD providers in the space that allows you to trade without paying anything on the spread.
Instead, you will pay a small trading commission – which is charged against the value of your order. The platform now boasts over 2.2 million customers worldwide, and it is regulated by CySEC. This particular regulator is a tier-one licensing body based in Cyprus, so you should have no issues regarding the safety of your funds.
In terms of leverage, this is capped at 1:30 for retail clients and 1:600 if you are deemed to be a professional trader. When it comes to the trading arena, Libertex offers full support for MetaTrade4 (MT4). This means that you can automate your CFD trades via an autonomous robot or EA (expert advisor). You will also have access to a vast range of technical indicators, and you customize your trading screen to mirror your personal requirements.
Pros:
Regulated by CySEC
Over two decades in the CFD brokerage space
Most asset classes covered
Zero spreads
Debit/credit cards, e-wallets, and bank transfers supported
Leverage of up to 1:30 for retail clients
Cons:
Not regulated by the FCA
Limit number of financial instruments at just 213
83% of retail investors lose money trading CFDs at this site
4. Plus500 – Commission-Free CFD Provider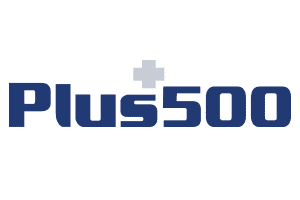 Plus500 is exclusively a CFD provider, in contrast to other platforms which provide other traditional assets like eToro which you can read more in-depth in our eToro vs Plus500 review. Plus500 hosts thousands of tradable instruments, on top of CFD indices, commodities, and cryptocurrencies – the platform hosts over 2,000 stock CFDs. This covers heaps of UK and international exchanges – which is great if you are looking to gain exposure to less liquid markets. For example, while the bread and butter of the UK and US are covered, Plus500 also lists stock CFDs from Finland, South Africa, and Canada.
The CFD provider does not charge any trading commissions  – meaning your fees will come in the form of overnight financing (if holding positions beyond the close of trading hours) and of course – the spread. The trading platform itself is unique to Plus500, and there is no requirement to download any software. Instead, you can trade via the main desktop website or the Plus500 mobile application.
You can deposit and withdraw funds with a UK debit/credit card, bank account, or Paypal – and all payment methods are fee-free. Minimum deposits start at £100 – although you can place buy and sell orders for much less than this. Leverage is available on all of the CFD products hosted by the platform – with stocks capped at 1:5 if you're a retail client. Plus500UK Ltd is authorized & regulated by the FCA (#509909).
Pros:
Commission-free CFD platform – only pay the spread
Thousands of financial instruments across heaps of markets
Retail clients can trade stock CFDs with leverage of up to 1:5
You can short-sell a stock CFD if you think its value will go down
Takes just minutes to open an account and deposit funds
Cons:
CFDs only
More suitable for experienced traders
72% of retail investors lose money trading CFDs at this site.
5. AvaTrade – Popular Online Trading Platform With Tight Spreads


AvaTrade is a good option for those of you that are looking to trade CFD assets via a day trading strategy. This is because the platform offers some of the tightest spreads in the industry. For example, most major forex pairs hosted at AvaTrade can be traded at a spread of less than 1 pip.
In addition to this super-competitive spread structure, AvaTrade allows you to buy and sell CFD instruments on a commission-free basis. In terms of tradable markets, AvaTrade offers thousands of financial assets. On top of forex, this includes bonds, stocks, indices, commodities, cryptocurrencies, options, and futures. As such, if there is a marketplace you are interested in, chances are you'll find it at AvaTrade.
What we also like about AvaTrade is that it offers several trading platforms. For example, you can use the AvaTrade platform via your web browser or through an Android/iOS mobile app. Furthermore, the platform also supports MT4 and MT5, which is great for advanced chart analysis and deploying automated robots., making it one of the best MT5 brokers UK if you wanted to explore this option. We should also note that AvaTrade offers a spread betting facility. If you're in the UK, this means that all profits are free of capital gains tax.
If you like the sound of AvaTrade but you want to test the platform out first, the CFD broker offers a demo account facility. You don't need to deposit any funds to use this, which is great for getting to grips with the platform before taking the financial plunge. Minimum deposits at the platform stand at $100 – which you can via a debit/credit card or bank transfer. Finally, AvaTrade is heavily regulated and it holds licenses in several countries.
Pros:
Dedicated forex options trading platform
Trade CFDs for stocks, forex, and commodities
Includes paper trading with MetaTrader 4
200+ spread betting markets
ALl fees built into the spread
All trades are commission-free
Cons:
73.05% of retail investors lose money when trading CFDs at this site
How to Find the Best CFD Brokers UK?
Irrespective of which UK CFD broker you go with, the end-to-end investment process works largely the same. In other words, you will always be required to open an account, upload some ID, deposit funds, and then place buy and sell orders on a DIY basis. With that in mind, your focus needs to be on key metrics like fees, commissions, payment methods, safety, and customer support.
Below we discuss these key factors in more detail to ensure you pick a CFD broker that is closely aligned with your needs.
FCA Regulation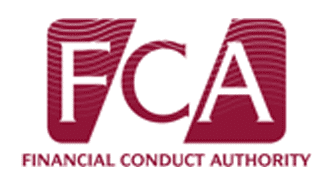 You will be depositing and trading real-world funds – so it's crucial that your money is safeguarded. This is why you should only consider a UK CFD broker if it is authorized and regulated by the Financial Conduct Authority (FCA).
In most cases (but always check first), this should also mean that your investments are protected by the Financial Services Conduct Authority (FSCS). For those unaware, this means that were to CFD broker to go bust, your funds would be protected up to the first £85,000.
This won't, however, protect you from losses you have encountered from an unsuccessful trade. FCA regulation also ensures that the CFD broker keeps client funds in segregated bank accounts.
Deposits, Withdrawals, and Payments
You should also visit the CFD broker's website to assess what payment methods it supports. This is crucial. as you will be depositing and withdrawing real-world pounds and pence.
Although the specific payment methods available to you will vary from provider-to-provider, this might include:
Debit Cards
Credit Cards
Bank Account Transfer
Paypal
Skrill
Neteller
Once you have assessed which payment method you wish to use, check to see whether or not any transaction fees apply. You should also explore how long the UK CFD broker typically takes to process withdrawals, and whether a minimum cash out threshold applies.
Fees, Commissions, and Spreads
You will need to pay a fee to trade CFDs online, so this should also form part of your in-depth research process.
In particular, look out for:
Spread: The spread is the difference between the stock CFD's 'bid' and 'ask' price. The best CFD brokers usually display this as a 'buy' and 'sell' price, respectively. Either way, you'll want to ensure that your chosen platform offers competitive spreads, not least because this will contribute to your end-to-end trading costs. If you can get your stock CFD spreads below 1 pip, you're doing well.
Trading Commissions: Some, but not all, CFD brokers will charge you a trading commission. For example, IG charges 0.10% when trading UK stock CFDs – at a minimum of £10. In other cases, eToro and Plus500 charge no commissions at all.
Overnight Finance: If you plan to trade stock CFDs with leverage, you might need to pay an overnight financing fee. As the name suggests, this will be the case if you keep the CFD position open overnight. CFD brokers base this on an annualized interest rate, which is broken down on a day-by-day basis. In most cases, you can view the specific charge before placing your trade.
Tradable Markets
The best CFD brokers will give you unfettered access to heaps of stock exchanges. While some of you might be happy to concentrate on UK companies, others like to take a more diversified approach. As such, look to see what markets the CFD broker offers. The likes of eToro, Plus500, and IG cover exchanges from the US, Canada, Germany, France, South Africa, Saudi Arabia, Finland, and more!
Features and Tools
On top of the fundamentals – we would also suggest exploring what trading features and tools the CFD broker offers.
This might include:
Technical Indicators: If you want to make a success of your stock CFD trading endeavours, you'll need to learn the ins and outs of how technical indicators work. This will ensure you have the capacity to read and interpret pricing trends. The best CFD brokers typically provide dozens of technical indicators – but be sure to check nonetheless.
Mobile Trading: CFD trading is typically carried out on a short-term basis. That is to say, seasoned investors often keep a position open for a number of minutes or hours – so they need to be 'at the ready' when a new trend comes to fruition. As such, the best CFD brokers will offer a free stock trading app.
Educational Resources: If you have little to no experience in trading CFDs, it's best to stick with a broker that offers educational resources. This could be anything from a selection of how-to guides, video explainers, and even live webinars.
Leverage: If you have a slightly higher tolerance for risk, the best CFD brokers will usually offer leverage of up to 1:30. This is reduced to 1:5 when trading share CFDs.
Negative Balance Protection: Although now the norm with CFD brokers, it's best to make sure that the provider has Negative Balance Protection in place. This means that an unsuccessful leveraged trade will not push your account balance into negative territory. Instead, your position will be closed when your balance hits zero.
Getting Started With a UK CFD Broker Today  – Quickfire Walkthrough
Based in the UK and looking to start trading CFDs today? If so, below you will find a quick step-by-step walkthrough to get you started in minutes. We've based our demonstration on popular CFD broker eToro – but feel free to use any platform of your choosing!
Step 1: Open Account and Upload ID
First and foremost, head over to the eToro website and elect to open an account. As is the case with all FCA-regulated CFD brokers, you will need to provide some personal information.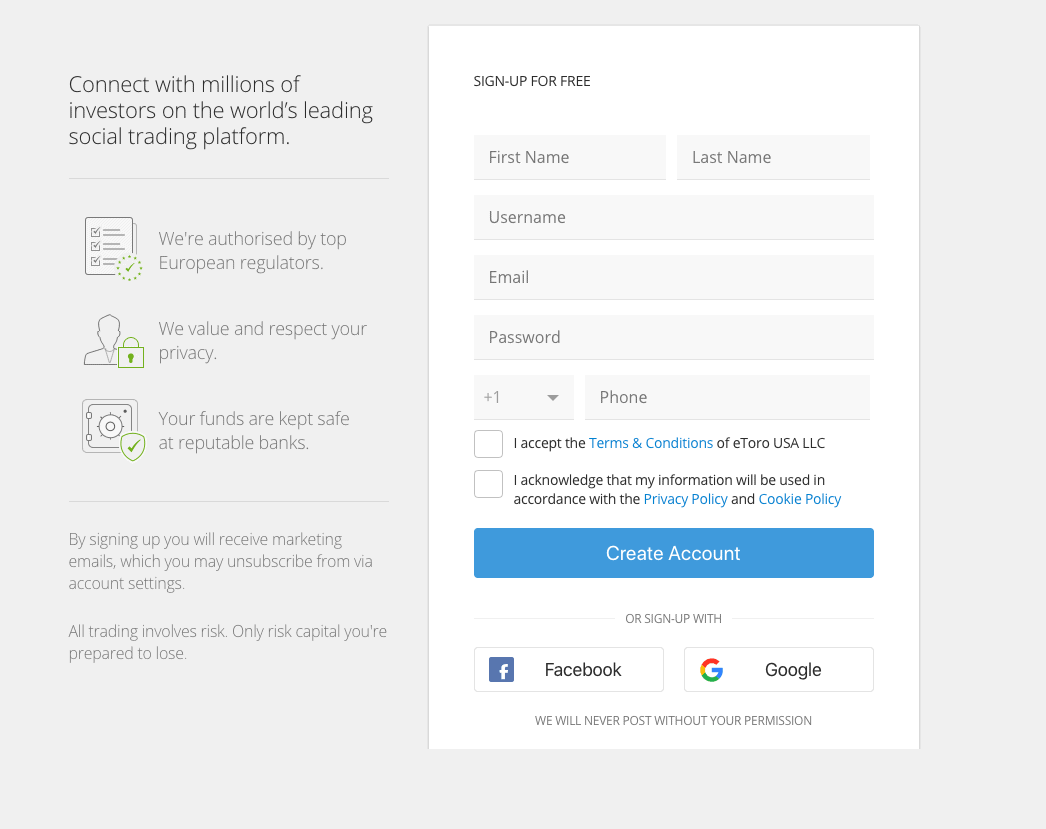 67% of retail investors lose money trading CFDs at this site
This includes:
Full Name
Home Address
Date of Birth
National Insurance Number
Email Address
Mobile Number
You will also need to upload some ID – as per UK anti-money laundering laws. This includes a passport or driver's license and a recently issued utility bill or bank account statement.
Step 2: Deposit Funds
eToro accepts several UK payment methods. To deposit funds, you can choose from a debit/credit card, e-wallet, or bank account. Minimum deposits start at $200 (£160) and you will incur a small GBP-to-USD conversion of 0.5%. All deposits at eToro are instantly credited (apart from a bank transfer which takes 1-3 working days).
Step 3: Place a CFD Trade
Now that your account has been verified and funded, you can start trading CFDs straight away.
Click on the 'Trade Markets' button
Select your preferred CFD asset class (for example, stocks)
Click on the asset you wish to trade
Next, you will be asked to set up an order. In our example, we are looking to trade Apple CFD stocks.
Choose from a buy or sell order
Enter your stake
Choose from a market or limit order
Determine if you want to apply leverage and at what ratio
Enter your stop-loss price
Enter your take-profit price
Confirm the trade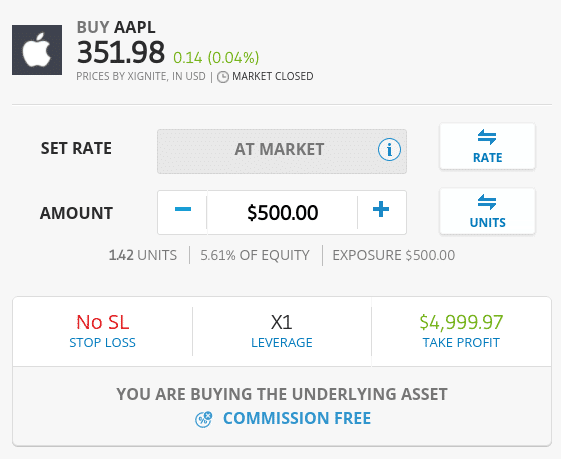 67% of retail investors lose money trading CFDs at this site
Once your CFD trade is executed at eToro, it will remain active until you close the position manually – or either your take-profit/stop-loss order is triggered.
The Verdict
Finding the best CFD broker for your individual trading needs is imperative. Not only do you need to ensure that your research covers the regulatory standing and reputation of the broker, but other metrics like tradable assets, fees, commissions, spreads, and payments.
If you're keen to get started today, eToro is popular with UK investors. You can open an account in minutes, instantly deposit funds with a debit/credit card, and then trade CFDs at the click of a button.
FAQs
Is CFD trading legal in UK?
CFD trading is perfectly legal in the UK. The industry is safeguarded by the Financial Conduct Authority (FCA).
Do I own the asset when I trade CFDs?
No, CFD instruments are tasked with 'tracking' the real-time market price of an asset, so you will have no legal right to the said asset. For example, if you were to trade stock CFDs, you would not actually be buying shares in the company. Instead, you are simply speculating on the future price of the stock.
How can I get higher leverage limits when trading CFDs?
If you're based in the UK - and you are classed as a retail trader, you are still bound by the leverage limits imposed by ESMA. This stands at a maximum of 1:30 on major currency pairs, and at the lower end, 1:2 on cryptocurrencies. The only way that you will be able to get higher limits is if you can provide you are a professional trader, or you use an offshore broker. The latter is not advised as you will not benefit from the protections of the FCA.
Can I transfer a CFD position to another broker?
No, the CFD instrument in question will have been created by your chosen broker, so you will not be able to transfer it to another provider.
Do UK CFD brokers accept Paypal?
More and more CFD brokers in the UK are providing support for e-wallets like Paypal. This includes eToro (which also supports Skrill and Neteller) and Plus500.