Blockchain and cryptocurrencies are here to stay, and the variety available continues to expand and diversify. A stalwart of crypto is Ethereum, and that blockchain allows for the building of decentralized applications and hosts a range of currencies due to its high functionality for innovation.
Polygon is referred to as ​"Ethereum's Internet of Blockchains" and MATIC is Polygon's native crypto token or coin. It's thanks to this association with Ethereum that the Polygon (MATIC) altcoin has risen in popularity since its inception in 2017. Polygon can be used for application development decentralisation, supports smart contracts and more while leveraging the security framework of Ethereum, while also expanding on the blockchain functionality.
How to Buy Polygon (MATIC) in UK – Quick Step Tutorial
✅ Step 1 – Open an eToro account
The first step is to open an account with eToro, a regulated cryptocurrency exchange that allows you to purchase MATIC with GBP.
🔎 Step 2 – Verify your account
To be able to purchase Polygon (MATIC) on the eToro platform, you will need to provide some identification documents. This is a standard security procedure and is required by all regulated exchanges.
💳 Step 3 – Fund your account
You can then deposit funds into your eToro account via bank transfer, credit/debit card, PayPal, or Skrill.
🛒 Step 4 – Buy Polygon (MATIC)
Finally, you can buy MATIC by selecting it from the list of available cryptocurrencies and clicking on the "Trade" button.
🔒 Step 5 – Secure your coins
After buying MATIC, you'll want to store it somewhere safe. The eToro Money crypto wallet is a good option, as it is both secure and easy to use.
Key Points on Polygon (MATIC)
MATIC is the native token of Polygon which was previously known as the MATIC Network which can be confusing to users. For clarity, the Polygon token is known as Polygon (MATIC).
Polygon is a secondary scaling solution on the Ethereum Blockchain, and the token provides a framework for the construction and connection of various compatible networks. To utilise the Polygon system "bridging" crypto over, using the official Polygon Bridge, is the easiest and most cost-effective way. You can then interact with a many popular crypto apps from the blockchain.
Many decentralized financial apps support Polygon including Aave, Sushiswap, and Curve Finance.
MATIC is limited to 10 billion possible coins. As of December 2021, 7.16 billion are in circulation with the remainder available via staking.
Other crypto guides:
---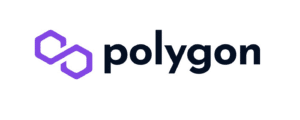 Where and How to Buy Polygon (MATIC) in the UK?
There are many crypto exchanges where MATIC is available to buy however we will explore four below. eToro is our site of choice to buy the MATIC coin for many reasons outlined below, but we will also explore Binance, and Coinbase – all reputable exchanges to get you started and make the 'how' to buy MATIC in the UK easy and straightforward.
eToro – Our Favourite to Purchase Polygon (MATIC) in the UK
Coinbase – An Established and Easy to Use Exchange for UK MATIC Purchases
Binance – A Comprehensive Trading Platform to Buy Polygon (MATIC)
---
eToro – Our Favourite to Purchase Polygon (MATIC) in the UK
Running since 2007, eToro is our top choice exchange to buy Polygon (MATIC) crypto for a host of reasons. These reasons range from the site's intuitive interface, excellent user experience features with a visually pleasing design. All these together have produced a practical and straightforward exchange that is easy for both beginners and long-term investors to use. All anyone must do is follow the prompts from one step to the next to complete a transaction. You'll also find that eToro supports a wide range of digital assets, meaning you can buy the best crypto under £1 with tight spreads and low trading fees.
eToro is also fully regulated in the UK which is a huge plus and a USP that sets it apart from other exchanges. UK clients have peace of mind that operations are overseen by the Financial Conduct Authority (FCA), which stipulate how data are managed, and safety measures are in place to protect financial transactions. Personal information is also SSL encrypted and Two Factor Authentication ("2FA") can be enabled to provide an additional security layer, giving users access to maximum account securing measures.
eToro's fees are also transparent and lower than many competitors. No fees are payable on deposits however there is a $50 minimum. There are unfortunately some higher fees on withdrawals – they cost around $5 (approx. £3.70). Inactivity fees are payable after twelve months, but these can be avoided by simply logging into your account now and again. Trade fees vary from 0.75% to 5%. All fees can be viewed here so you can make an informed decision before starting.
Your capital is at risk.
---
How to Buy Polygon (MATIC) Coin With eToro: A Step-by-Step Tutorial
We like to make the process of your first trade easy for you, so we have created a guide to assist your purchase of Polygon (MATIC) crypto with our first-choice trading platform preference, eToro. We recommend them as they are an easy and secure exchange to buy MATIC from in the UK.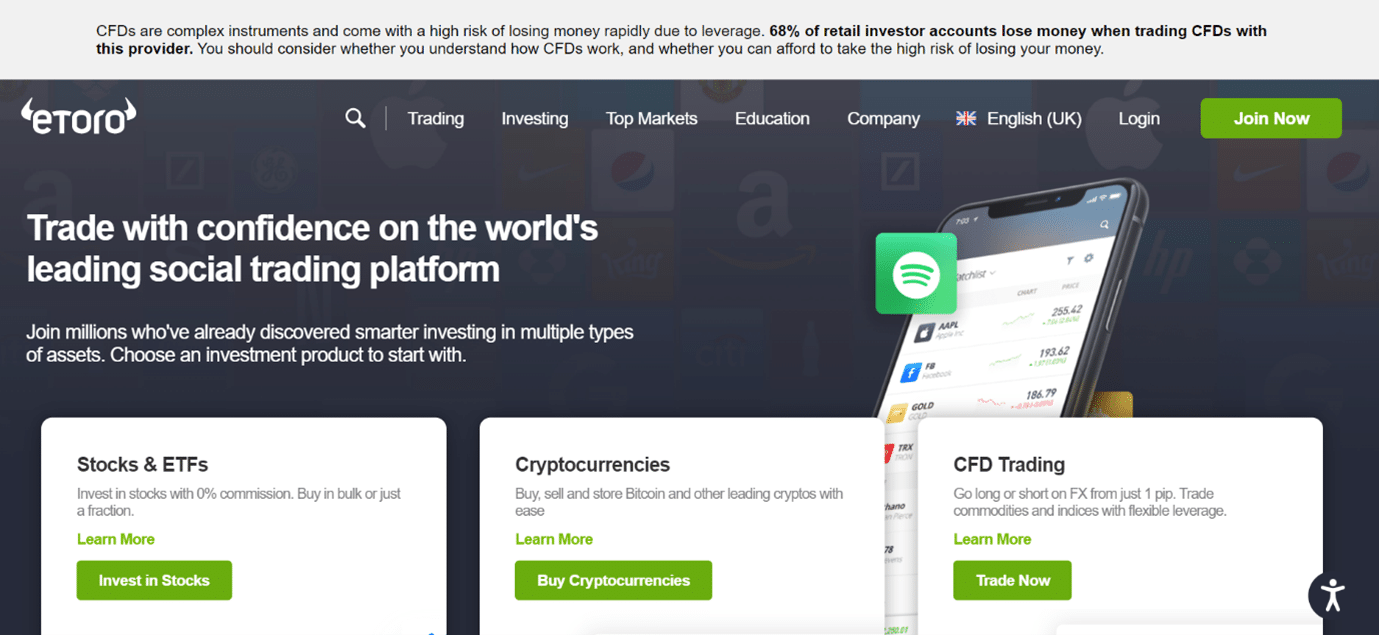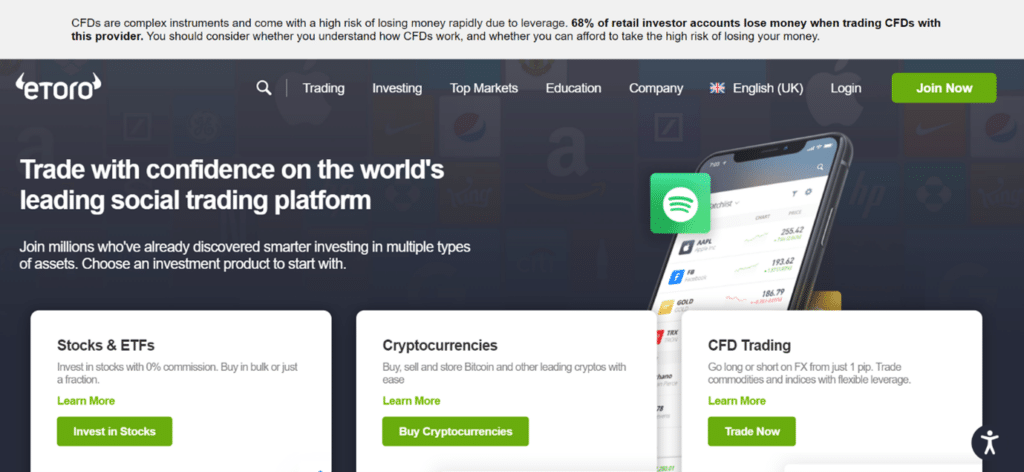 Step 1: Register for Your Free eToro Account
Setting up your free eToro account is easy – simply click here and select 'Join Now' on the right of the homepage. The system will require you to fill out the online form, request your name, email, choice of username, and current mobile number followed by creating a strong password to confirm your account. You can also use your Google or Facebook profiles to set up your account and log in that way instead.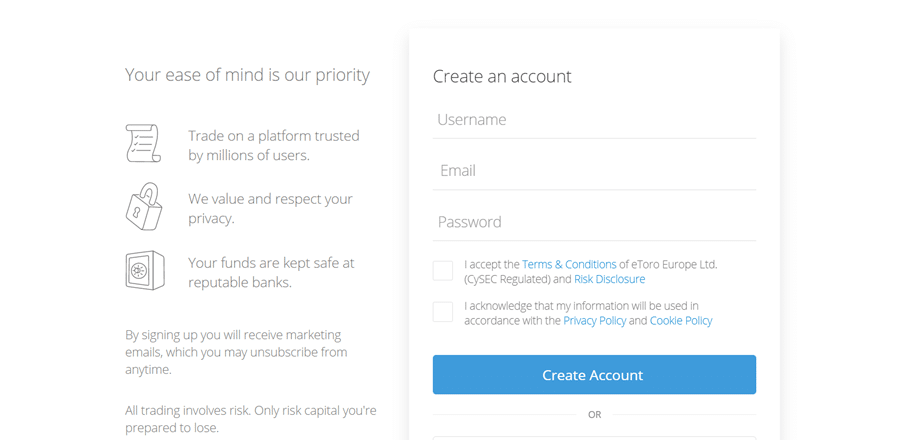 Step 2: Verify Your Identity by Uploading ID
As mentioned, eToro is regulated so every account signup needs to comply with a mandatory process for financial institutions called Know-Your-Customer (KYC). To complete this, you need to upload an image of your photographic ID such as a driver's license or government-issued ID card and a recent bill or financial statement. The eToro team will need to verify the documents supplied, and when that's done, your account will be upgraded to a full trading account.
Step 3: Make Your First Deposit
You will need to make a deposit to start trading, and the minimum is $50USD (about 37.67 GBP). eToro's system once again makes this straightforward – all you need to do is click the action tab and select 'Deposit Funds'. This will redirect to a payment page where funds can be selected from a bank transfer, credit or debit card, PayPal, Skrill, or Neteller.
Step 4: Purchase Your Polygon (MATIC) Tokens
After depositing funds, Polygon (MATIC) is easy to buy – just search for it in the search bar and click 'Trade' to order. Instructions will guide you to quantity selection and then the purchase is finalised by clicking 'Open Trade' with your MATIC Token appearing straight away in your trading portfolio.
---
Coinbase – An Established and Easy to Use Exchange for UK Polygon Purchases
Founded in 2012, Coinbase is a well-established crypto exchange. It is decentralised and trades 100+ currencies on its free trading platform with regular additions to its portfolio. It is one of the oldest exchanges to buy, sell, or hold, has operations in over 100 countries, and with quarterly trades of approximately $327 billion, it's certainly one to consider.
Coinbase is regulated by the New York State Department of Financial Services and is insured. It is also listed on the Nasdaq so must comply with some stringent reporting obligations and this gives additional transparency for prospective site users.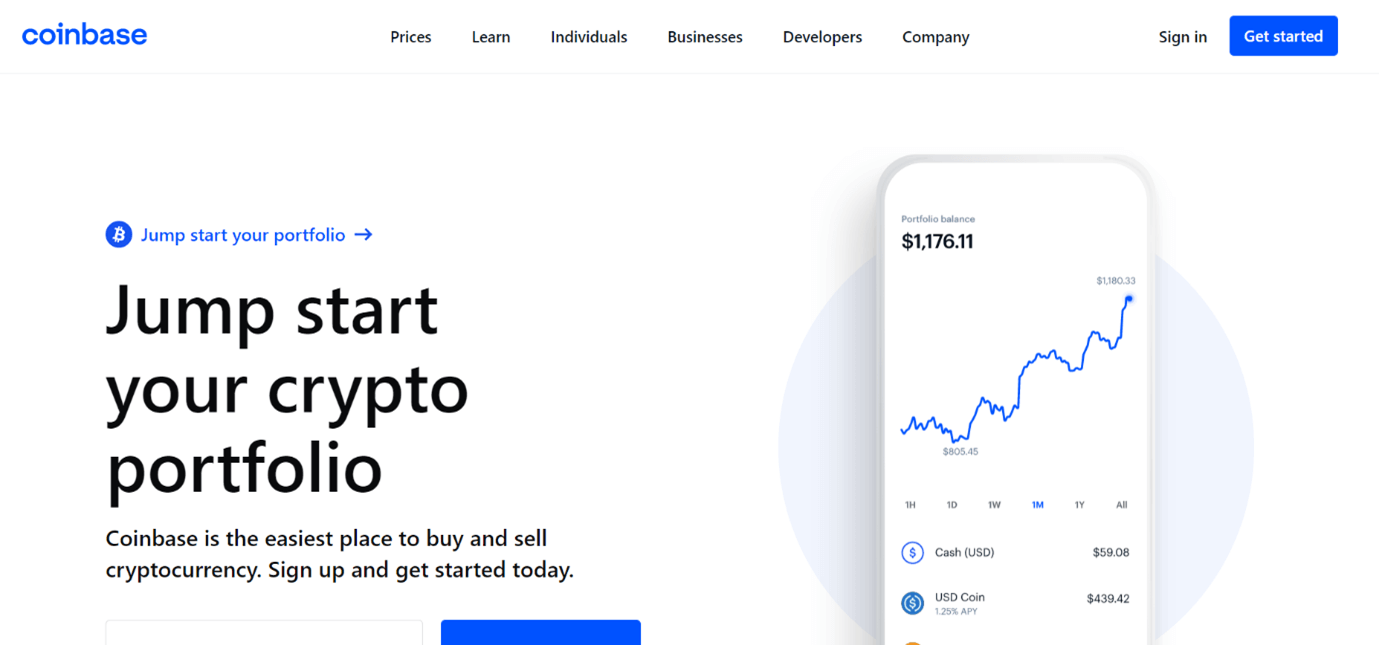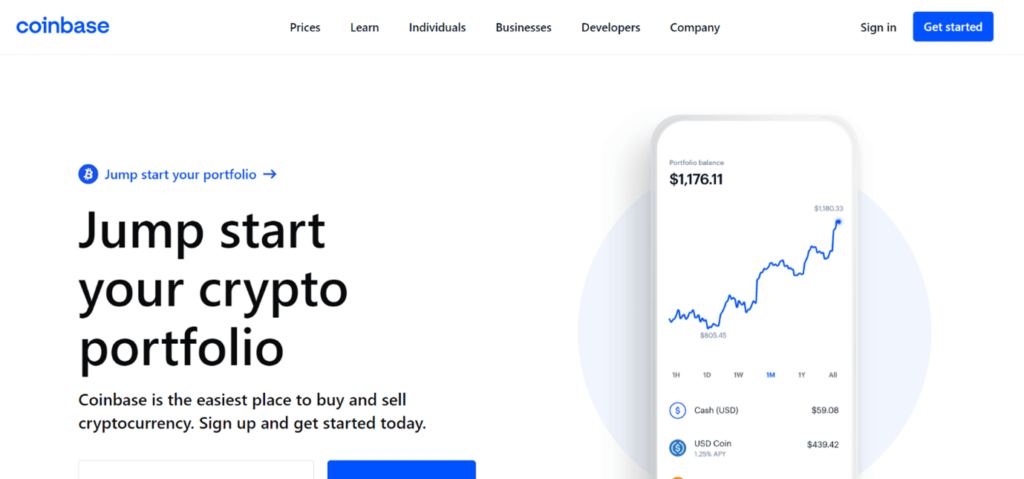 Trading is easy and beginner-friendly with an interface like a stock-trading website. There is however a free site and a paid PRO version that requires a subscription. Without that there is some limited access to certain features and crypto including the additional crypto wallet service available on PRO.
The fees too are a bit of a sticking point, as they are complicated in the way they are structured and are subject to change over time, with variance between different regions of the world – always check what it will be in the UK before you proceed. There are also additional debit card charges and the exchange, in general, often costs more to use fiat currency with preferential rates given to crypto trading.
How to Buy Polygon (MATIC) on Coinbase:
Get a quick start on Coinbase trading by following these simple steps.
First, open your account – Click here and select Get Started on the top right-hand side.
Next verify your identity – This entails supplying the requested identity documents.
Setup payment – This can be via bank transfer, credit or debit card, PayPal, and Crypto wallets.
Buy Polygon (MATIC) – Search for MATIC and follow the buying prompts.
---
Binance – A Comprehensive Trading Platform to Buy Polygon (MATIC)


If you have been researching Crypto for a while, you'll have no doubt heard about Binance. It is one of the largest and most established crypto exchanges out there so it's another great option for purchasing Polygon (MATIC) in the UK. Features include that it's free with low fees, and it trades over 365 cryptocurrencies globally. Unfortunately, it also faces some regulatory issues in the UK currently and the website can be cumbersome – both of which we will explain in more detail below.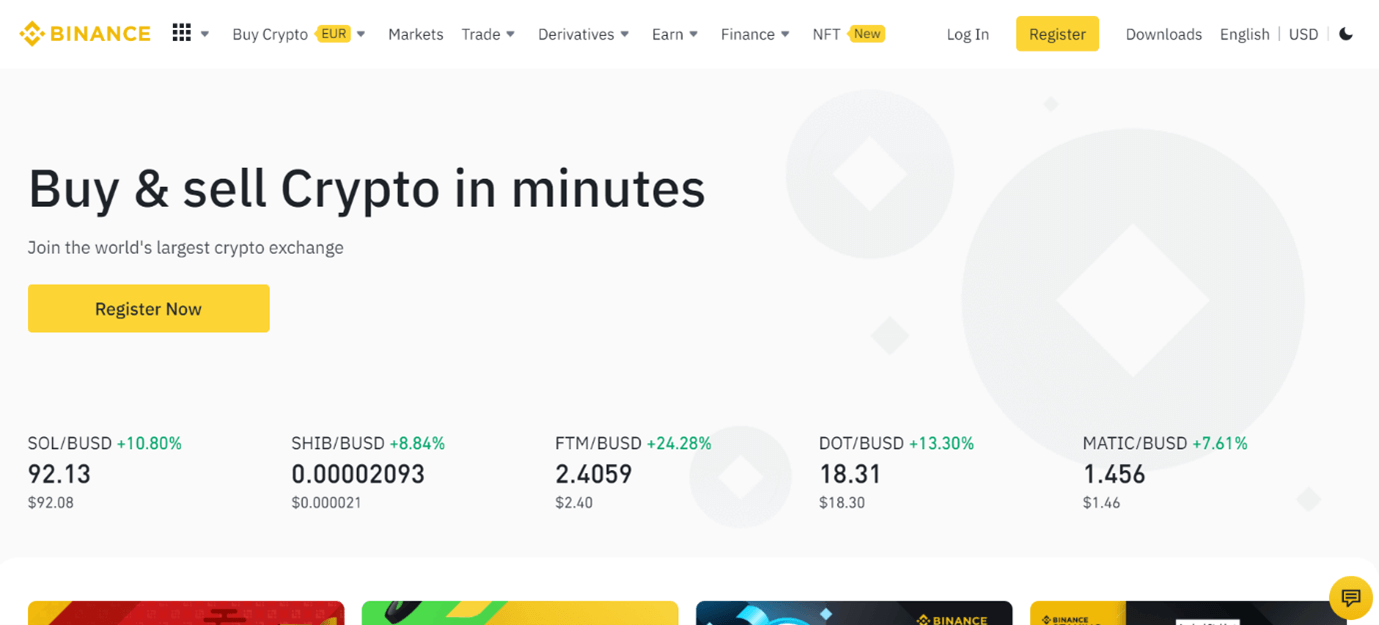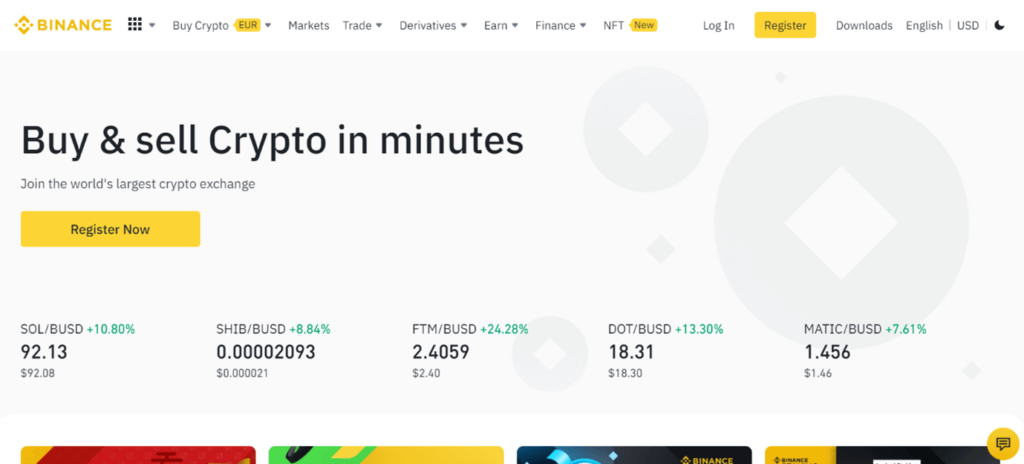 Binance has restrictions in a few regions, including the UK. These are due to regulatory issues who oversee the financial sector in the UK and although Binance is working to rectify this, it's not certain when full compliance and approval will be met. It is still a great platform to invest with and why it's on our recommendation list of where to buy the MATIC token. Deposits can be made with credit/debit cards, bank transfers, or crypto, and withdrawals are easy.
The company and trade website is another area that can be a little challenging for beginners and is designed with more tech-savvy investors in mind. Beyond that though, the Binance website offers a huge variety of trading elements while providing access to various features including futures, options, NFTs, and shares. Additionally, the platform is augmented with comprehensive learning articles while the dashboard provides access to extensive charts and trend forecasts alongside your portfolio.
How to Buy Polygon (MATIC) on Binance:
To begin trading with Binance, follow the quick steps below to get going.
Open a Binance account – Click here and select Register Now on the left.
Fill out details and upload ID – Verification information must be provided to open an account and identity documents are needed to complete.
Link your payment method – Binance prefers crypto deposits but accepts all the standard options too.
Buy Polygon (MATIC) – Search for MATIC and select Trade to purchase.
What is Polygon (MATIC) Crypto?
Polygon was previously called the MATIC Network and combines Ethereum and sovereign blockchains. The fusion developed a full-scale multi-chain system that centres Polygon as a protocol and framework for building and connectivity that aggregates scalable solutions. This supports a multi-chain Ethereum ecosystem that has wide-reaching applications for users. Polygon is known as a Layer-2 solution, which is designed to assist in scaling in the Ethereum network while improving the functionality including the creation of faster, cheaper Ethereum transactions on sidechains. Crypto can be bridged to Polygon using the official Polygon Bridge and allows users to interact with heaps of popular crypto apps, once exclusive to the main Ethereum blockchain now with wider reach and faster application thanks to Polygon.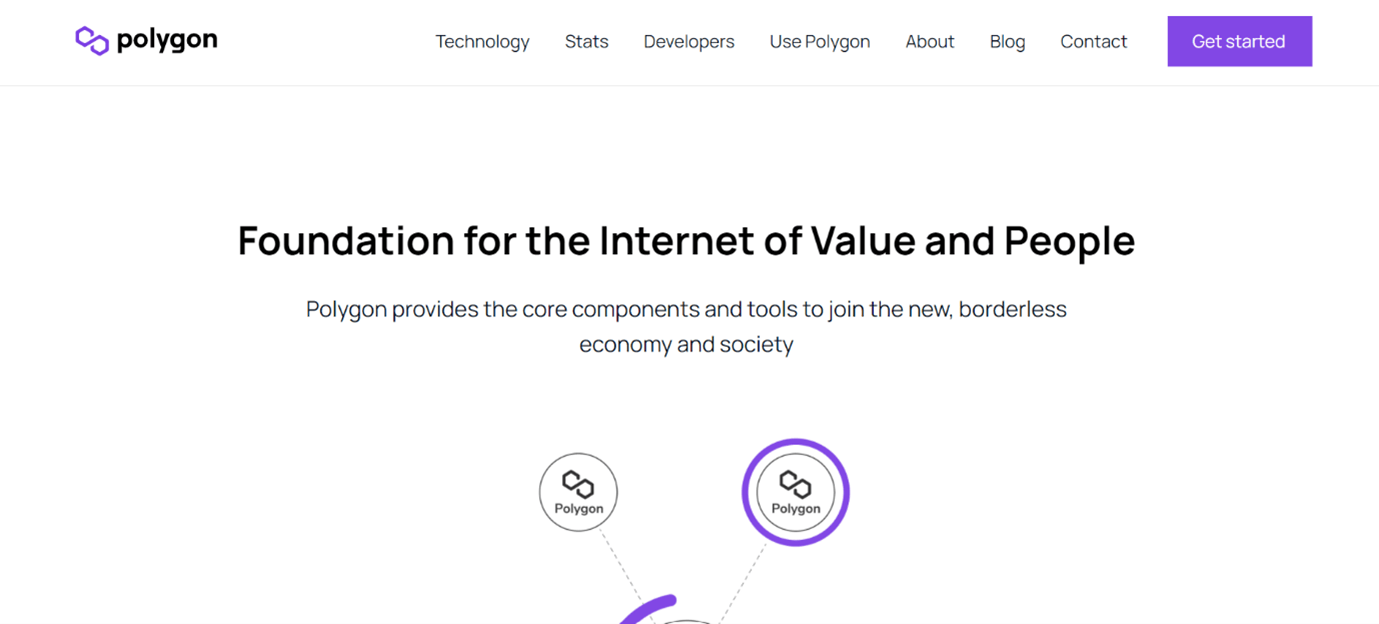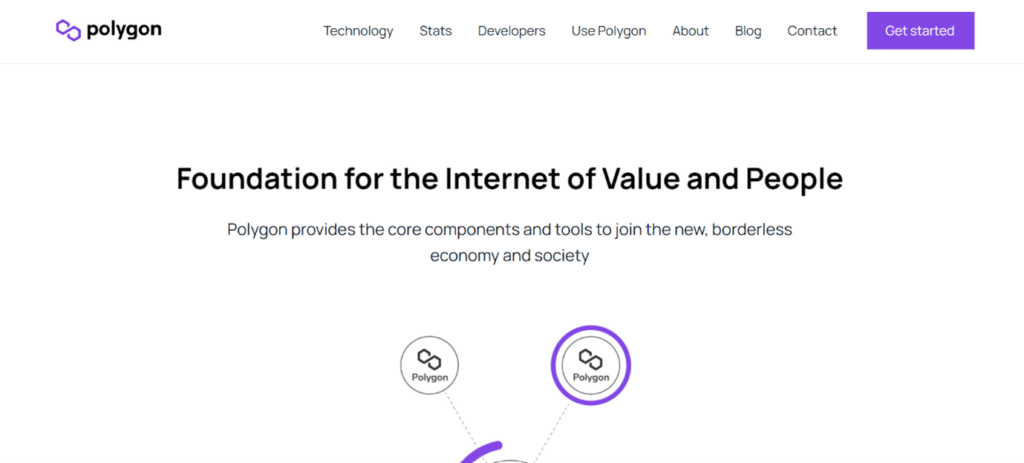 Confused yet? The most important part to know is that Polygon (MATIC) is the native token that powers the network, and it's built on the Ethereum blockchain. Users can exchange Ethereum tokens for Polygon smart contracts, use them in Polygon, and later withdraw back to the main Ethereum chain with the MATIC token used for transaction fees and proof-of-staking.
Polygon (MATIC) Wallets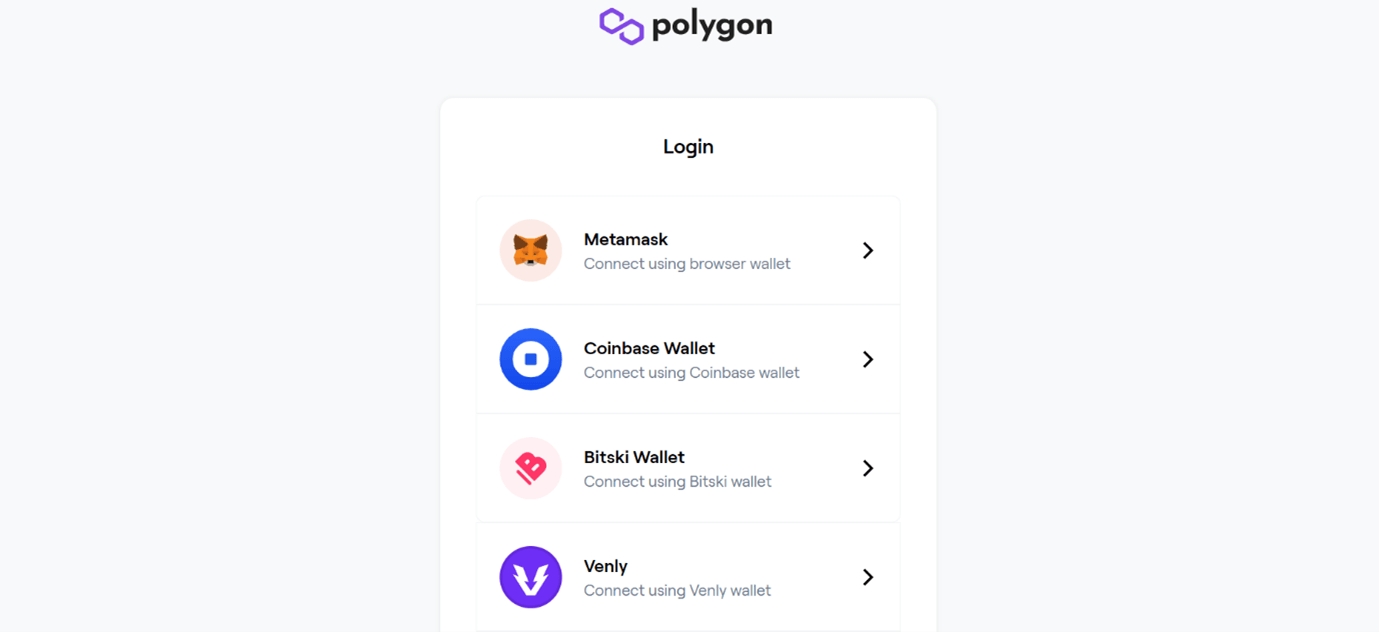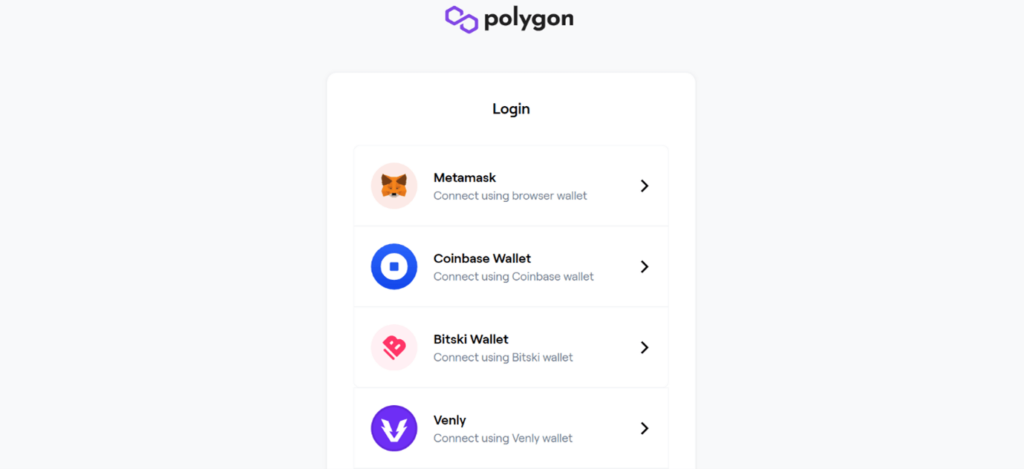 Polygon (MATIC) does not have its own wallet and instead recommends several on its website that are suitable for your coins. Their recommendations include:
Metamask: MetaMask is free crypto wallet software that can be connected to more than 3,700 applications and Web-3 services on the Ethereum blockchain.
Coinbase Wallet: Coinbase Wallet is a self-custody wallet which means that the private keys that represent cryptocurrency ownership are stored directly on your mobile device and not with the centralized Coinbase.com exchange.
Bitski Wallet: Another fully encrypted custodial wallet that allows users to easily migrate between devices.
Venly Wallet: Venly offers blockchain users the ability to store assets on their mobile devices while offering a user-friendly solution to scale projects faster and securely.
---
Why Should I Buy Polygon (Matic) And Is It a Good Investment?
Polygon has worked hard to establish itself as a leading Layer 2 scaling solution alongside its push towards continuous innovation while also pushing to acquire tech and companies that will propel it forward. If you're wondering whether Polygon (MATIC) is a good investment, there are a few reasons it's worth entertaining, particularly as a long-term investment.
Defi Utility May Increase Adoption
The use of Defi as a popular utility for Polygon could increase adoption as it's now an estimated $100 Billion industry. DeFi leverages decentralized networks to transform old financial products into transparent protocols without an intermediary. Of the 237 DeFi projects, 49 are built on Polygon.
Read more:
Polygon Is Innovative While Being Easy to Use
Polygon's ease of use, speed, and affordability make it a popular choice for users from the Ethereum ecosystem. A bonus is that there are lower fees associated.
ZK Buy-up
Polygon announced on their blog in 2021 that they acquired the Zero-Knowledge start-up Mir, whose team is joining Polygon to build their new project Polygon Zero. ZK-Rollups are predicted to be 'the next big thing' in crypto.
In summation, some of these initiatives are already up and running, while some are in their infancy and yet to yield data. As such, Polygon should be seen as a longer-term investment with a close eye kept on continuing developments
---
Polygon (MATIC) Price Predictions
As of today, the 27th January 2022, Polygon has taken a bit of a tumble and is trading online at USD 1.52 with a 24-hour trading volume of $2,476,806,111. This is after an all-time high on the 27th December 2021 of $2.92USD. In the past 24-hours it's had a -5.13% decrease, while -26.57% in the last seven days, and -42.487% over the past month. This sudden dip could be an opportunity for quick investment, and even though the coin has strong fundamentals, it needs to be viewed as a long-term investment.
If we look at the last 4 months, however, Polygon has a growth trend – according to the data the trading volume of Polygon has increased from 4 months with this influencing the price variations. Overall, with its strong fundamentals forecasting sites including WalletInvestor, DigitalCoin, and PricePrediction predict a rise in Polygon value over the long term. MATIC has a current #14 ranking with a live market cap of $11,349,911,806, and a circulating supply of 7,447,892,513 coins with a maximum supply of 10,000,000,000.
---
Conclusion
Crypto, as with any other types of investing, has pros and cons so always do your research before purchasing. Polygon (MATIC) is an innovator and with strong predictions for growth and wide usage capabilities, high adoption rates, and the Ethereum blockchain security and functionality, it has what it takes to yield long-term results.
Frequently Asked Questions on Polygon (MATIC)
What is Polygon (MATIC) Crypto?
Where Is MATIC Crypto at Now?
Is Polygon (MATIC) a Good Investment?
How do I buy Polygon Crypto?
Where can I buy Polygon (MATIC) in UK?
How can I earn MATIC Crypto?