Cyber security has never been more important than now. Hacks, ransomware and DDOS attacks have been rising exponentially over the past several years. This has led to an increase in demand for cyber security services causing stock and ETF prices covering this sector to surge recently.
In this guide, we review some of the popular Cyber Security ETFs and go through some popular stock brokers that allow users to invest in this sector. 
Popular Cyber Security ETF UK 2021 List
If you're looking for popular cyber security ETFs in the UK, below is a list of the popular ETFs that focus on this sector.  
First Trust Nasdaq Cybersecurity ETF 
Global X Cybersecurity ETF 
L&G Cyber Security ETF 
PureFunds ISE Cyber Security ETF 
ETFS ISE Cyber Security GO UCITS ETF 
iShares Cybersecurity & Tech ETF 
WisdomeTree Cybersecurity Fund 
Rize Cybersecurity & Data Privacy ETF 
ProShares Ultra Nasdaq Cybersecurity Fund 
Simplify Volt Cloud & Cybersecurity Disruption ETF 
These ETFs cover a wide range of ETF cyber security providers. Each of them will have a specific focus on the sector such as investing in cybersecurity companies, cloud computing stocks or data privacy stocks. 
Popular Cyber Security ETFs UK Reviewed
Let's take a look an in-depth look at 10 popular Cyber Security ETFs in the UK.  
1. First Trust Nasdaq Cybersecurity ETF 
The First Trust Nasdaq Cybersecurity ETF (ticker CIBR) is the world's largest exchange-traded fund that focuses on the cybersecurity sector. The aim of the fund is to seek returns that correspond to the price of the equity index Nasdaq CTA Cybersecurity Index. 
As such the fund investors into companies that are engaged in the creation, implementation and management of security protocols focused on public and private networks, mobiles and computers. 
For the fund to invest, the cybersecurity company must have a global market cap of $250 million and a three-month average daily trading volume of $1 million to ensure enough liquidity.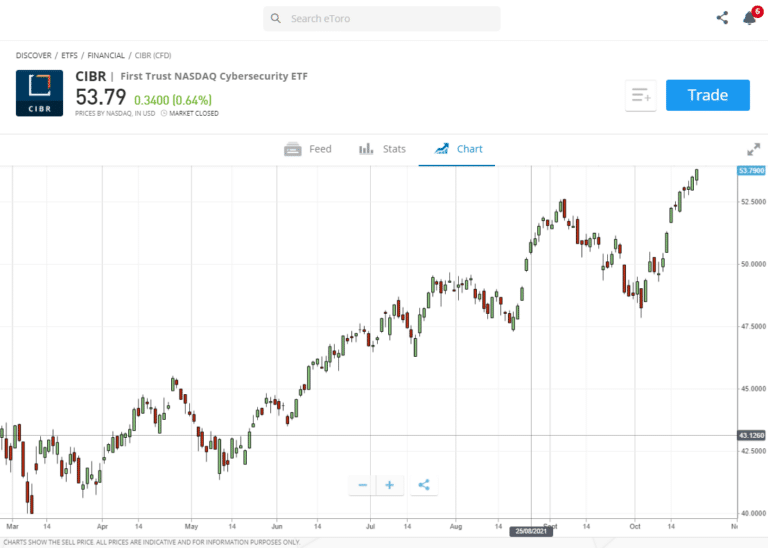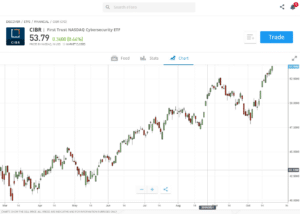 The recent price action of the First Trust Nasdaq Cybersecurity ETF shown above was fairly range based at the beginning of the year before breaking out into a long-term uptrend. 
The ransomware attack on the United State's largest oil pipeline system called the Colonial Pipeline earlier in the year, has led to investors pouring into cybersecurity ETFs like this one. The stock is currently trading at all-time high price levels.
Sponsored ad. 68% of retail investors lose money trading CFDs at this site
2. Libertex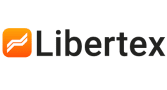 Libertex is a broker with a 23-year history boasting more than 3 million clients all around the world. With Libertex you have the option to speculate on a wide range of asset classes such as stocks, indices, commodities, currencies and cryptos using CFDs, or Contracts for Difference. 
With CFDs, you are merely speculating on price direction rather than owning the underlying shares. This means you may trade long and short and even leverage your positions – however there is much more risk involved, should you choose to leverage your trades.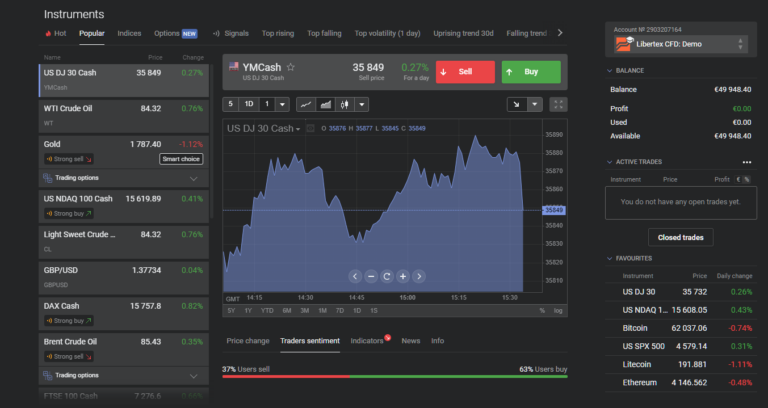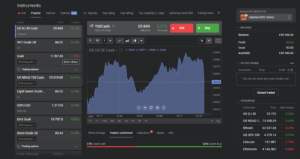 You may open an account with Libertex in just a few minutes and only need 100 EUR to get started. Furthermore, users deposit funds via bank transfer, debit/credit card and e-wallets such as Neteller and Skrill. 
74% of retail investors lose money trading CFDs with this provider.
How to Invest in a Cyber Security ETF
Here is a step by step guide on how to invest in a cyber security ETF.
Step 1: Open a Trading Account
Head over to the homepage of your chosen broker and begin the account set-up process. You will be required to fill in your personal details – including your full name, email address and mobile number. Create a username and password for the platform to continue.
Step 2: Verify your Documents
Most reputable brokers in the UK are regulated by the FCA – which is why users may be required to verify their accounts. To do this, simply upload proof of ID (a copy of your driver's license or passport) and proof of address (a copy of a bank statement or utility bill). Once these documents have been uploaded, your broker should verify them in a couple of minutes.
Step 3: Deposit funds
The next step is to deposit funds into your trading account. Most brokers may support 1 or more of the following payment methods:
Credit card
Debit card
Bank transfer
e-wallet
Choose your preferred payment option and deposit the funds into your account.
Step 4: Invest in Cyber Security ETFs
Once your account has been funded, proceed to search for any Cyber Security ETF on your platform's search bar. Fill in the amount you want to credit into the trade, and confirm your transaction.
Conclusion
It's quite clear that the cyber security sector is going through a boom period in the last few years. While the sector is expected to grow further in the coming years, uncertainty in the market may bring-forth more risk as well. This is why users should conduct their own research before investing in any ETF from the sector.
Should you choose to invest in Cyber Security ETFs, you may want to do so with a reputable broker that caters to your investing requirements.
Frequently Asked Questions on Cyber Security ETFs
Is there a cyber security ETF?
How do I purchase cyber security ETFs?
What companies are in BUG ETF?
What stocks are in HACK ETF?