How to Buy Aave Coin – Beginner's Guide
Fact Checked
Everything you read on our site is provided by expert writers who have many years of experience in the financial markets and have written for other top financial publications. Every piece of information here is fact-checked.
Disclosure
Please note that we are not authorised to provide any investment advice. The information on this page should be construed for information purposes only. We may earn commissions from the products mentioned on this site.
Aave has become a popular decentralized finance (DeFi) protocol that is tearing up the markets. In this guide, we'll explain what Aave really is and how to buy Aave coin.
Where to Buy Aave Coin
We will show you the best platforms to buy Aave from without hassles. Even though there are so many of them, only a few are worth working with due to the bonus of them being regulated.
1. Coinbase – Excellent Platform to Buy Aave
The Coinbase trading platform is one of the best in the industry if you want to buy and trade Aave crypto. Coinbase is the best cryptocurrency exchange and broker to buy AAVE tokens in the UK. Coinbase also allows you to buy Bitcoin, Ethereum, and ADA.
In addition to buying, selling, trading, and managing cryptocurrencies, Coinbase is an internationally recognized and trusted platform. A NASDAQ listing ensures that the company complies with all regulatory requirements. The cryptocurrency exchange offers a range of features and core exchange services. There is also Coinbase Wallet for DeFi (decentralized finance), institutional custodian solutions, and a non-fungible token marketplace.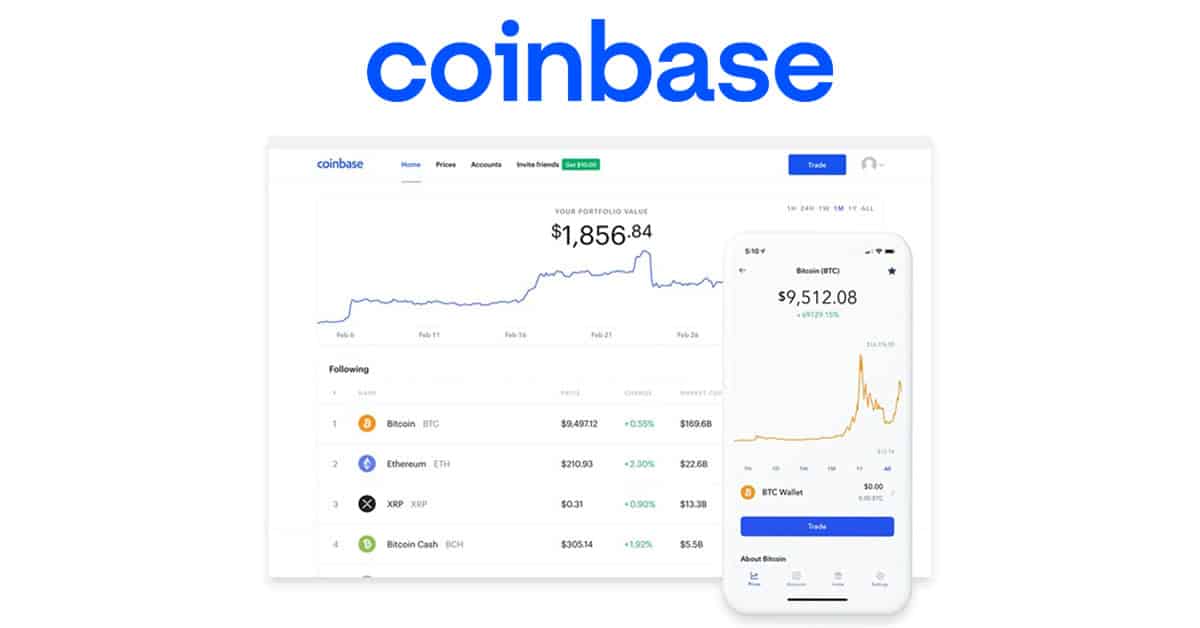 Brian Armstrong and Fred Ehrsam in California, USA founded the company. The Securities and Exchange Commission (SEC) has recently raised concerns about Coinbase, prompting its consideration of relocating its operations to Dubai. As a major player in the cryptocurrency industry, the company significantly shapes progressive regulatory policies in the USA.
Pros
A great reputation since launching in 2012
Digital currencies are available in a good selection
Cryptocurrencies are easy to buy and sell
Bank transfers and debit cards are supported
Mobile app with the highest rating
Provides a wallet for cryptocurrencies
Cons
Debit card purchases of cryptocurrencies are subject to a 3.99% fee
There is a standard trading commission of 1.49%
Trading tools are limited
Neither copy trading nor social trading are available
Your capital is at risk.
2. Binance – World's Largest Crypto Exchange
Binance holds the record as the world's largest crypto exchange due to the daily trading volume. The exchange also offers a large cryptocurrency offering in the market.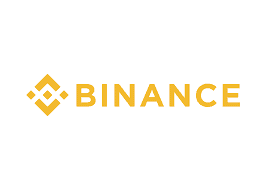 The Bitcoin exchange is also hugely popular due to its low trading fees of just 0.1%, making it one of the best platforms for you to monitor Aave price and invest in the asset. It is also user-friendly, making it easy for you to place your order within seconds. Binance offers a comprehensive view of the crypto asset you want to trade as you can view trading charts of the asset using its in-house tools or with the TradingView integration.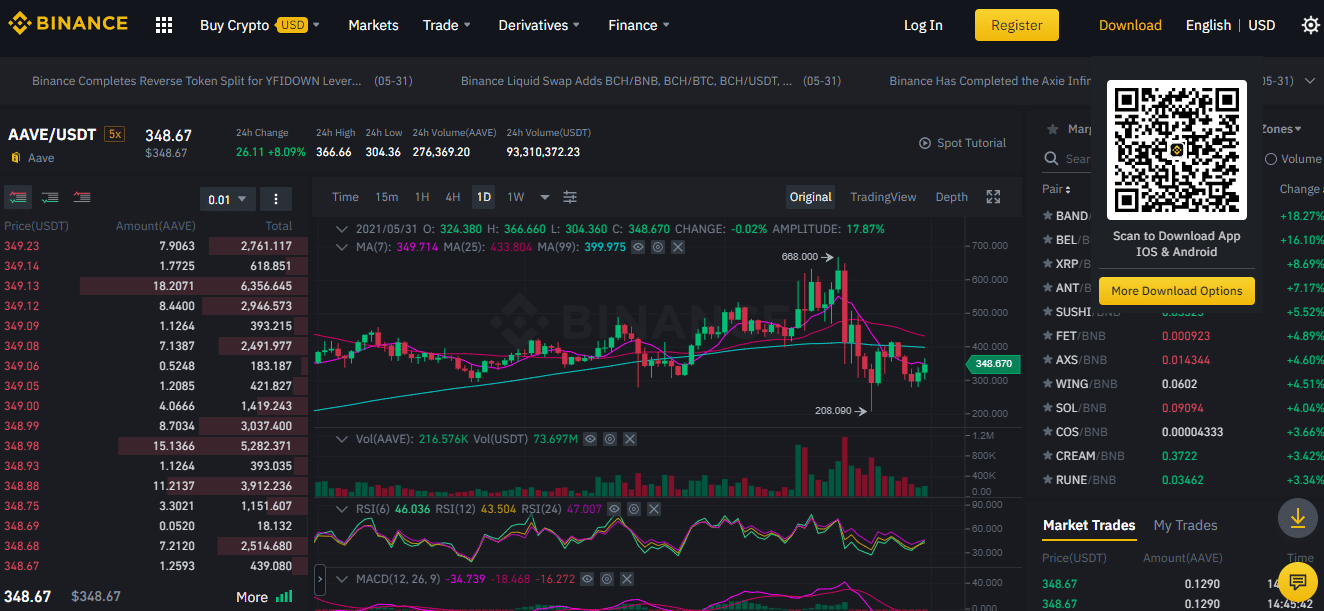 Binance also offers crypto swaps, lending, and derivatives trading. You can also take advantage of synthesized share tokens of publicly traded stocks like Tesla and bitcoin exchange Coinbase. If you are wondering how to trade on the Binance platform, it is very easy to do. All you need to do is create an account and verify your account with a recognized ID. You will also need to take a face recognition test, and this can be frustrating sometimes. Binance lets you deposit through bank wire transfer, peer-to-peer (P2P), debit cards, and through e-Wallet providers like PayPal. Once you have made your deposit, you can buy and monitor Aave prices easily.

Pros
Hundreds of crypto assets are supported
Trading fees of just 0.1%
Largest crypto exchange by trading volume
Offers earnings scheme for crypto savings
Supports most payment methods
Offers synthesized stocks for crypto trades.
Cons
Bank deposits are slow
Not regulated
Not ideal for crypto newbies
Face recognition can be frustrating
What is Aave?
Aave is a decentralized money market running on the Ethereum blockchain that lets users borrow and lend various digital assets on its platform. Lenders earn interest by depositing crypto assets into special liquidity pools. Borrowers can then use their crypto assets as collateral to take out flash loans using the available liquidity.
The DeFi protocol was originally named ETHLend when it was launched in November 2017, before it was later rebranded to Aave in September 2018. Aave was founded in Switzerland by Stani Kulechov, who started Aave as a student studying law in Helsinki, Finland. Aave raised $16.2 million from an initial coin offering (ICO) sale conducted in 2017, where it sold about 1 billion units of its digital currency AAVE. The platform was still known as ETHLend then.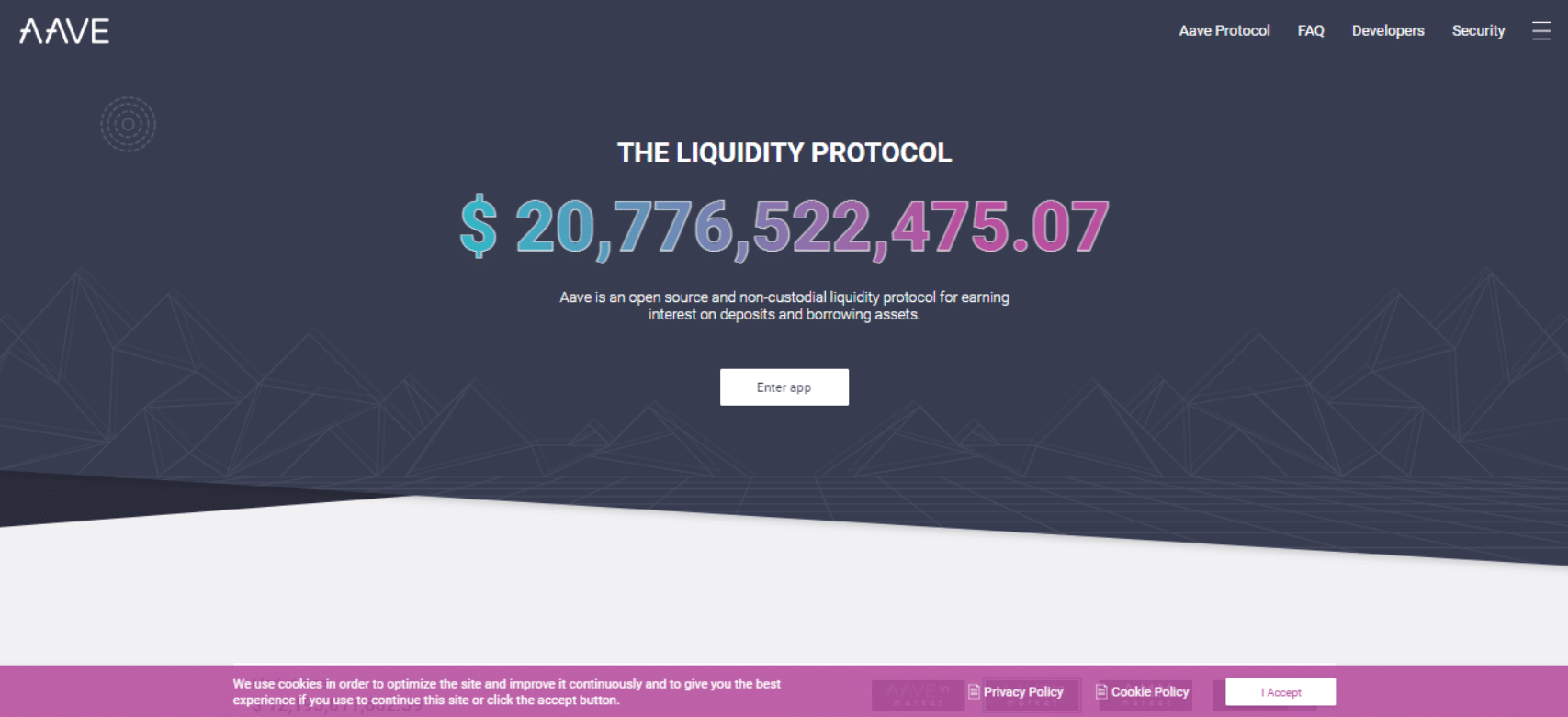 Aave has an ERC-20 native token with the same designation (AAVE), and holders can vote on proposals serving as the protocol's governance token. The Aave token also provides holders with discounted fees on the platform. Even though the Aave project is just four years in the making, it has grown exponentially becoming one of the top crypto lending platforms in decentralized finance (DeFi). The Aave crypto is one of the best DeFi coins today. The cryptocurrency is the 27th most valuable digital asset by market cap.
One of Aave's selling points is its flagship "flash loans," called the first truly uncollateralized loans in the DeFi space. Cryptocurrency investors speculate on the price movement of the Aave token as they do trading Bitcoin. Given the historical movement of the Aave price, it can be a great investment opportunity if positions are taken early. Most importantly, the Aave crypto coin has seen unusual price movement climbing over 400% since the beginning of the year. Starting the year at just $81, Aave trades north of $300.
AAVE Analysis – Is AAVE A Good Buy?
Aave has come a long way in its crypto journey. It commenced its trading pair with stablecoin `USDT in October 2020, trading at a paltry $60. Following the increased interest in the crypto industry, Aave quickly surged to $581 in Feb. 2021 before slumping to $297 two months later, per data from Coinmarketcap.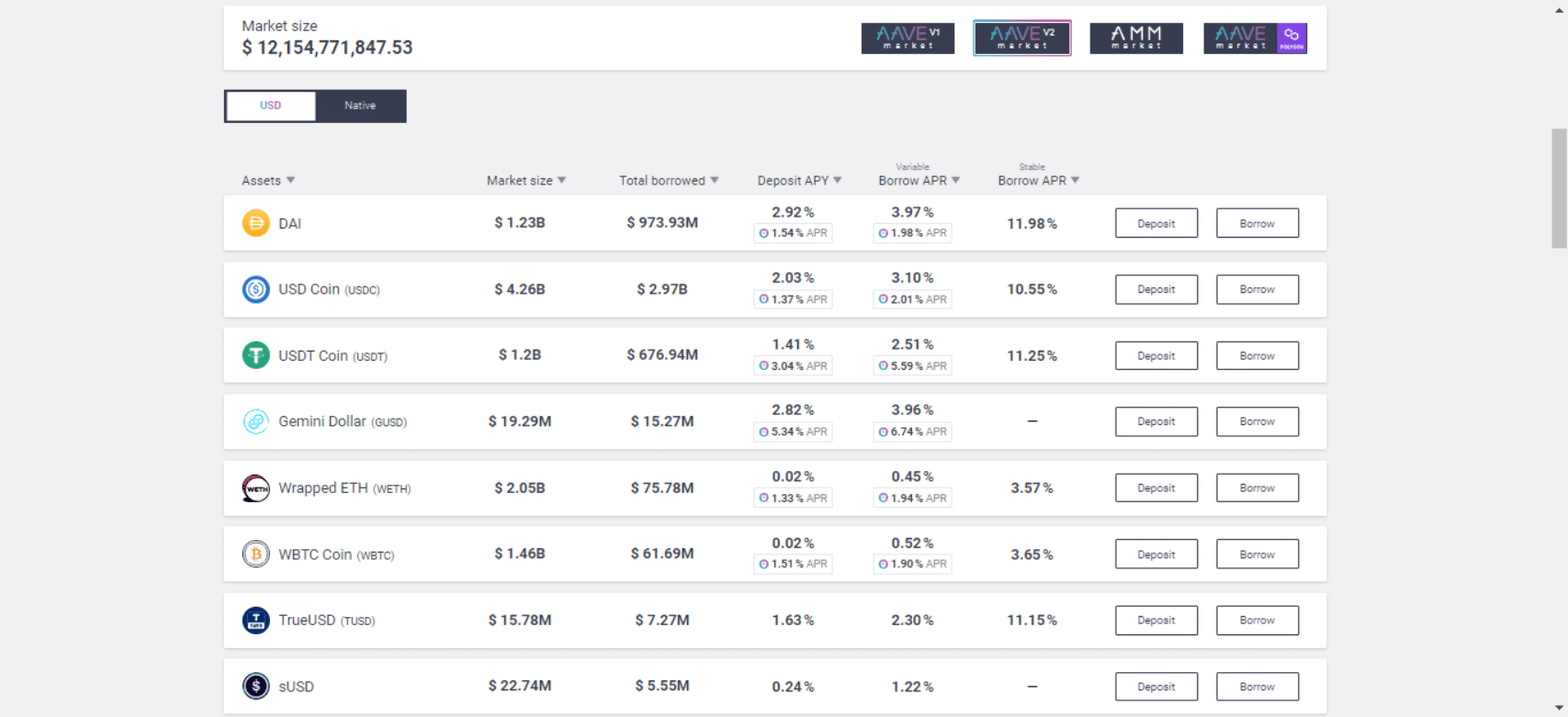 With the Bitcoin price running up to $65,000, Aave surged to a personal best of $671.36 before major market correction brought it down to the $300 range. But given the continued attention the DeFi space is receiving, protocols operating in this burgeoning sub-sector will possibly continue to see positive price movement in the future. And with the massive returns investors are gaining from using these next-generation finance tools, Aave is not likely to lose its appeal anytime soon.

One AAVE token currently exchanges for $359, and the price movement is bullish, which means more investors are buying. However, the prices can fall at any time and this could be confusing especially when you're just starting. A rule of thumb is not to base your decision on the current price action. Remember AAVE's coin is not the only digital asset that loses its value when the market sentiment is against it. Even the world's oldest crypto-asset Bitcoin is currently experiencing market resistance after slumping from its all-time high (ATH) of $65,000 in mid-April to $30,000 on May 20 before moving to the $40K mark.
The crypto market has been sorely tested after pro-crypto supporter and investor Elon Musk said the mining protocol of Bitcoin was damaging the earth's ecosystem. Coupled with news of China taking more aggressive steps against crypto payments in its jurisdiction, Bitcoin lost 50% of its value in a week. The crypto market itself saw over $700 billion worth of crypto investments drain out of the market.
But crypto supporters like Cathie Wood of ARK Investment believe the current market climate remains bullish despite the negative price action. According to the CEO of the digital investment firm, a major price correction is always a sequel to a rally and significant surge in the value of Bitcoin. Aave has not been spared and has been affected just as much as other large-cap crypto assets. Even as it meets a support level of $300 and resistance of $400, the DeFi token is still expected to surpass its previous ATH of $671 in the coming weeks.
Ways of Buying Aave
There are numerous ways to fund your account for trading Aave crypto. Several cryptocurrency exchanges have different funding options. We'll discuss a couple below.
Buy Aave with PayPal


There are fewer platforms that allow you to buy Aave coin with PayPal when it comes to payment options. Most of the options that enable PayPal funding methods are mostly peer-to-peer exchanges, which are quite risky to trade on. With these platforms, you need to transfer the funds to the sender through PayPal before receiving your cryptocurrencies.
Buy Aave with Debit Card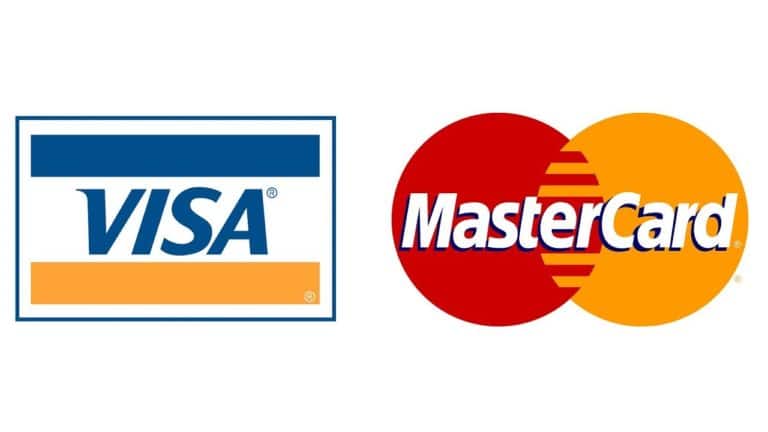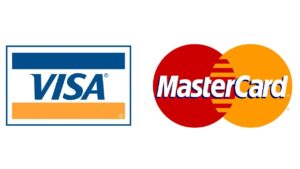 Another option open to UK crypto traders is funding your account using a traditional debit card.
This payment option is quite popular, but the debit card fees differ across the board. Popular cryptocurrency exchanges like Coinbase charges customers 3.99% every time you use your Visa/MasterCard on their platform. Other platforms like Coinmama and Binance charge 5% and 3.5%, respectively.
Best Aave wallets
Digital wallets or cryptocurrency wallets are a necessity if you want to trade Aave. A digital wallet is where you store your Aave coin. When selecting a crypto wallet to keep your funds, you need to choose a wallet that is easily accessible, convenient to use, and secure. Numerous wallets can serve as the best Aave wallets. One of them is MyEtherWallet (MEW). Originally created to support only Ethererum, MEW has now become the go-to digital wallet for all ERC-20 tokens like Aave crypto. MEW wallet features a simple setup and mobile app, allowing you to create an account and transfer your tokens within just a few minutes.
You can also make trades with your MyEtherWallet, which is one of the added benefits of using digital wallets.
Aave Reddit – A Great Source of Further Information
Aave also has a Reddit account to keep up to date and monitor events around the decentralized protocol. Found easily on the subreddit channel r/Aave_Official, you can join the community and connect with over 10K active members. You can also learn more about how you can leverage the Aave crypto protocol on your trading journey through its Reddit community space.
Conclusion
Discovering the best option to buy Aave coin could be overwhelming for a lot of people. There are just too many options out there, but you need to be careful so you choose a trading platform that meets your specific needs. That means a platform with a lot of focus on top-tier performance, trusted and regulated, offers multiple funding options, and more.
FAQs
Where Can I Buy Aave Coin?
Is Aave A Good Investment?
How much is Aave Coin Worth?