How to Buy Algorand (ALGO) in UK
Fact Checked
Everything you read on our site is provided by expert writers who have many years of experience in the financial markets and have written for other top financial publications. Every piece of information here is fact-checked.
Disclosure
Please note that we are not authorised to provide any investment advice. The information on this page should be construed for information purposes only. We may earn commissions from the products mentioned on this site.
If you want to buy Algorand in the UK, this is the guide for you! In this aerticle, we will walk you through the process of purchasing ALGO in the UK, step by step. We will also dive into whether ALGO is a worthwhile investment and what to watch out for when buying tokens of this promising blockchain project.
So, whether you are a seasoned investor or a complete beginner, read on for all the information you need to make a successful purchase of ALGO in the UK!
Other crypto guides:
Key Points on Algorand (ALGO)
Algorand's goal is to enable next-generation financial products. Governments, institutions, and businesses are looking for a new platform that can handle high-volume and secure transactions. Algorand is the answer to this need.
The Algorand protocol allows for ultimate speed and security within a decentralized network. The system is designed in such a way that each user's influence on the choice of block depends upon how much tokens they have.
The current way of processing contractual agreements is slow and costly. Algorand provides a solution in the form of smart contracts that are scalable, faster, cheaper, and more advanced – all without the need for a third party.
The Algorand token (ALGO) is used to pay transaction fees, participate in governance, and as collateral in smart contracts. Price of ALGO should increase with the success of the Algorand platform.
Now that we have covered some key points about Algorand, let's take a look at how you can buy this cryptocurrency in the UK.
---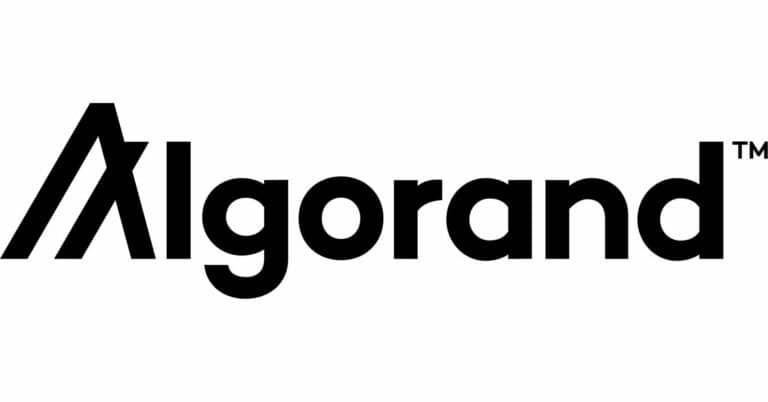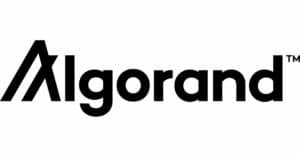 Where to Buy Algorand (ALGO)?
When it comes to buying Algorand in the UK, there are a few different options available.
Coinbase – Best App to Trade Algorand UK
Binance – Best Site To Trade Algorand UK
Bybit – Best Platform To Buy Algorand With Leverage UK
---
Coinbase – Best App to Trade Algorand UK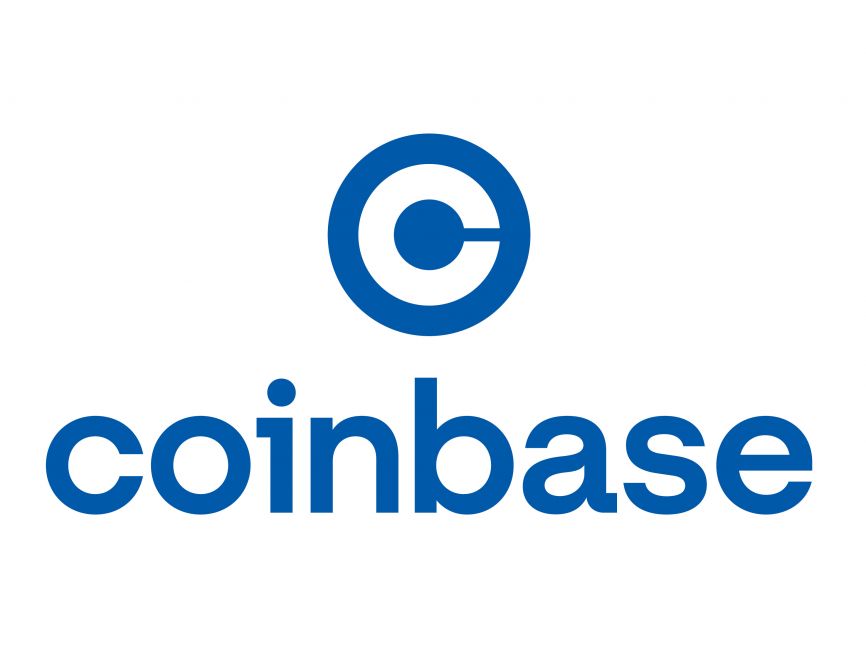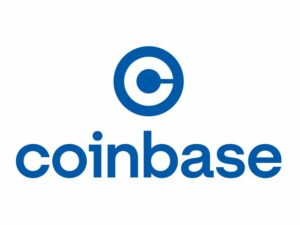 Coinbase is a cryptocurrency broker and exchange launched in 2012 with a great reputation in the digital asset industry. Various digital currencies are available on the platform, including Bitcoin, Ethereum, Algorand, Dash, Ethereum Classic, EOS, and many others.
In particular, Coinbase is a good choice for new investors looking to buy cryptocurrencies. It's as simple as opening an account, uploading some identification documents, and depositing funds with a debit card: within minutes, you can purchase any digital asset you want.
Among the largest cryptocurrency exchanges online, Coinbase has attracted more than 35 million customers. As a matter of fact, Coinbase made its initial public offering on Nasdaq recently. Nearly 50 billion euros have already been invested in Coinbase at the time this article was written.
Your Money is at Risk.
---
Binance – Best Site To Trade Algorand UK


Binance is a cryptocurrency exchange that was launched in 2017. It is one of the most popular exchanges and allows you to trade on hundreds of cryptocurrency pairs. The exchange has a user-friendly interface and offers great features, making it a favourite among traders.
Binance Academy is a great place to start for those interested in learning about crypto and blockchain. It offers blockchain educational videos, guides on how beginners can make their first trades, and tips for more experienced traders.
The exchange has a spot trading fee that starts at 0.1%. However, fees get cheaper the more you trade. Using the Binance token (BNB) allows you to enjoy a 25% off spot trading fees and 10% off futures trading.
Binance has also recently launched their NFT marketplace, which allows users to buy, sell, and trade unique non-fungible tokens. This shows how Binance aim to be the one-stop-shop for all things crypto.
The exchange offers 24/7 customer support and has a very robust security system in place. It also has a multi-tier account system that provides users with different levels of access to the exchange's features.
---
Bybit – Best Platform To Buy Algorand With Leverage UK
Bybit is a cryptocurrency exchange that allows you to trade BTC, ETH, and other prominent alts. They offer margin trading and futures contracts for those who want more exposure to the market. In fact, you can trade with up to 100x leverage on the platform.
The exchange has a user-friendly app and an easy-to-use interface. This appeals to those who want to trade on the go while still having access to some advanced trading features.
There's a 0.05% fee for takers and makers, which is one of the best rates in the industry. There's no minimum deposit when transferring crypto to the platform. To deposit fiat, you must do so through one of their payment partners, which includes MoonPay, Banxa, and Simplex. While slightly inconvenient, the fees are small.
If you want a platform that offers great features as well as an array of opportunities for growing your crypto, Bybit should definitely be on your list. However, while ByBit has a good reputation, the exchange is not currently regulated.
What is Algorand (ALGO)?
Algorand is a next-generation public blockchain and cryptocurrency. Its goal is to enable fast, secure, and scalable transactions for governments, institutions, and anyone who needs them.
The Roots of Algorand
Algorand is a company founded by Silvio Micali, an MIT professor and expert in computer science.
Silvio has made many innovative contributions in the cryptocurrency industry, and he is considered a leading mind of today's cutting-edge technological advancements. In fact, he received the 2012 Turing Award.
Not happy with the current blockchain technology, he set out to develop a better solution by researching and displaying his findings online. This resulted in him being contacted by an MIT professor, Nickolai Zeldovich.
The two of them worked together to develop the Algorand protocol, which is now used in their own blockchain.
The Core Features of Algorand
Here are the major features of Algorand's two-tier smart contract architecture:
1) Pixel multi-signatures for consensus
To secure signatures on the blockchain, Algorand uses a multi-signature consensus protocol that effectively reduces storage requirements, bandwidth usage, and also the amount of processing power the nodes require.
2) The Vault
The Vault is a blockchain compression technology that was designed to tackle the bandwidth and storage problems that are associated with other blockchain protocols.
It works by using sharding to effectively distribute storage costs, and transaction expiration technology to free up local storage.
3) Self-selection
Algorand's algorithm randomly selects participants to form the next block, without any prior knowledge of which nodes or users will be chosen. This makes it almost impossible to predict the next nodes to confirm a block, which prevents successful attacks on the network.
4) Byzantine for scalability
Algorand utilizes a Byzantine protocol that can reach block consensus at rapid speeds. This means the blockchain is prime for large-scale, high-volume applications.
The ALGO Token
The Algorand token (ALGO) is a utility token that is used to pay transaction fees, participate in governance, and as collateral in smart contracts. It is designed to be fast, secure, scalable, and almost free to send. ALGO can be purchased on a number of exchanges and is currently trading at just over £0.70 (23/01/2022).
---
Why Should I Buy Algorand (ALGO), and Is It a Good Investment?
So, we know a little bit about what Algorand is, but is it worth buying? I'll now jump into the main reasons why you may want to consider investing in this cryptocurrency.
Growing Ecosystem
Algorand has a growing ecosystem that is attracting developers and businesses. The company already has a number of partnerships, including Circle, Marshall Islands, Idex, and Archax. In fact, Algorand is powering the first national digital currency for Marshall Islands!
As the platform continues to grow, and more businesses and developers join the ecosystem, Algorand can become the go-to platform for blockchain transactions, which will likely result in an increase in the value of ALGO.
The Interoperable Advantage
Interoperability is one of the founding principles behind Algorand. The Algorand Standard Asset (ASA) framework, allows for interoperability across all tokens developed on Layer-1. This means businesses can use the Algorand protocol to create their own tokens, without needing to worry about compatibility issues.
This is a must-have in the Web3 era, and could give Algorand a competitive edge over other blockchain platforms.
Mass Adoption Potential
Algorand has the potential to achieve mass adoption due to its many advantages over other blockchain protocols. The platform is fast, secure, scalable, and has a low transaction fee. These are all essential requirements for any business or institution that wants to use blockchain technology.
Ethereum currently has only one of these four requirements (security), which means that Algorand has the potential to overtake Ethereum in terms of global adoption and daily usage.
Secure and Reputable Team
The team behind Algorand is highly experienced and reputable. Silvio Micali is a world-renowned computer scientist, and his team has a wealth of experience in blockchain development and cryptography. The company is also backed by some of the biggest names in the blockchain industry, including Nirvana Capital and IMO Ventures.
Wide Use Cases
As we see Web3 become more widely adopted, the need for a scalable and secure blockchain protocol will increase. Algorand is well-positioned to fill this need and become one of the leading platforms in the space.
Unlike other blockchains that simply have great marketing, Algorand is based on sound technological foundations and has the potential to be adopted by businesses and institutions all over the world.
This sophisticated blockchain has already attracted hundreds of organizations from fintech companies, start-ups, and institutions! Algorand can revolutionize the following industries: Entertainment, Infrastructure, Securities, Finance, Supply Chain, Insurance, Environment, Gaming, Identity, and Government / Public Sector, as well as others that are being born today.
Small Market Capitalization
The current market capitalization of ALGO is just under £4.4 Billion, making it a relatively small-cap coin. While this may sound like a lot, and it is, it's important to recognize that the competition is valued WAY higher.
For example, Ethereum has a market cap of roughly £214 Billion, which means there is a lot of potential upside for ALGO if it can capture even more of this market.
Also, Web3 is only just getting started and is expected to grow significantly in the coming years, so looking at today's Ethereum prices may not be a fair assessment of ALGO's price potential.
So, these are some of the main reasons why I believe Algorand is worth investing in. The platform has a growing ecosystem, mass adoption potential, wide use cases, and a small market capitalization. If you're looking for a long-term investment in the blockchain space, then I believe Algorand is one of the best options out there.
---
Algorand (ALGO) Price Prediction
Let's take a look at what people predict for ALGO's price in the future.
Wallet Investor ALGO Price Prediction
Wallet Investor believes ALGO will be $6.411 in 2027. This is a long-term prediction that takes into account the growth of Algorand's ecosystem and its potential to achieve mass adoption.
CryptocurrencyPricePrediction ALGO Price Prediction
Their proprietary algorithm gives a forecast of $72 by 2030. This is a huge increase from the current price that will make a LOT of people happy.
PricePrediction ALGO Price Prediction
PricePrediction's 2030 price prediction of $36.93 is an impressive 2,636% increase from current levels! This was formulated through "deep technical analysis."
CoinPriceForecast ALGO Price Prediction
This forecaster uses "deep learning technology" that utilizes events, buying volume, news, and more. The ALGO price prediction is $8.54 in the year 2013.
As you can see, there's a variety of different predictions when it comes to the ALGO price. However, all of them point towards positive growth in the future. If you're looking to invest in Algorand, then I suggest keeping an eye on these predictions and buying when the price is right.
---
Conclusion
So, that's how to buy ALGO in UK! We looked at the best exchanges to use, how to set up an account, and how to purchase your first ALGO tokens.
To confirm, we believe that Coinbase, Binance, and Bybit are the top exchanges from where investors can buy Algorand.
Frequently Asked Questions on Algorand (ALGO)
Nothing is simple in this emerging industry, so it's natural to have some questions. Here are a few of the most common ones:
Where is Algorand right now?
Is Algorand a good investment?
Where can I buy Algorand?
Will Coinbase support Algorand?