Crypto cards use the user's cryptocurrency to settle transactions online or in-person purchases. The best crypto debit cards charge low fees and come with perks like cashback rewards and smartphone apps. They also support multiple cryptocurrencies and offer robust security features. If you plan to add a crypto card to your wallet, this crypto card UK review explores the best crypto debit cards available and the accompanying fees.
Key points on Crypto Debit Cards in UK
Crypto cards allow users to shop online or pay in person for purchases with their crypto assets. You can get both crypto debit cards and crypto credit cards.
There are several different benefits of using crypto cards, including the ability to earn cashback rewards, zero conversion and pre-loading fees, no ATM withdrawal fees and free international transfers.
A wide range of different providers offer crypto cards, including eToro, Coinbase, Binance, BitPay and BlockFi.
The eToro crypto VISA card is our recommended crypto card. It's connected to your eToro investment account, allowing instant withdrawals and zero-fee conversion deposits, and it offers £5 cashback on every £1,000 deposit.
The Best Crypto Cards in UK
eToro – Overall Best Visa Crypto Card for UK users
Coinbase – Best Crypto Debit Card
Binance – Top Visa Crypto Card Provider
BitPay – Ideal For US Residents
Coinzoom – User-friendly Crypto Debit Card Provider
CryptoPay – Top Virtual Crypto Card Provider
Wirex – Multicurrency Crypto Debit Card Provider
BlockCard – Low-fee Visa Crypto Card Provider
BlockFi – Zero-Fee Crypto Card Issuer
Nexo – Top Crypto Credit Card Issuer
The first recorded instance of cryptocurrencies used for a real-world transaction was in 2010 when developer Laszlo Hanyecz gave away 10,000 Bitcoins in exchange for two pizzas. That figure would net him $431,834 million in current value.
Since Bitcoin made a remarkable rally in 2017, more interest has been paid to the emerging industry, and 2021 has seen the efforts of mysterious founder Satoshi Nakamoto crowned. Now these virtual currencies are the talk of the town, with more legacy-backed businesses adding support for them.
For now, many people are more comfortable with buying Bitcoin with debit cards and selling for a profit, but the idea of spending them is gradually catching on. More crypto-enabled transactions are now supported, and investors are keen on knowing the best crypto card to use in making purchases.
Although there are several crypto cards in the burgeoning space, only a few tick the right boxes. The following crypto card providers have been reviewed for low fees, multiple currency support, cashback rewards, and robust security architecture.
1. eToro – Overall Best Crypto Card Provider For UK Users
eToro is our overall pick for cryptocurrency card providers for users.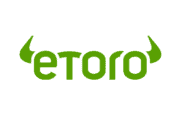 The eToro Money Card lets you perform several online purchases or make payments over a point-of-sale system using your crypto holdings. The Visa debit card is connected to your existing eToro investment account, allowing instant withdrawals and zero-fee conversion deposits.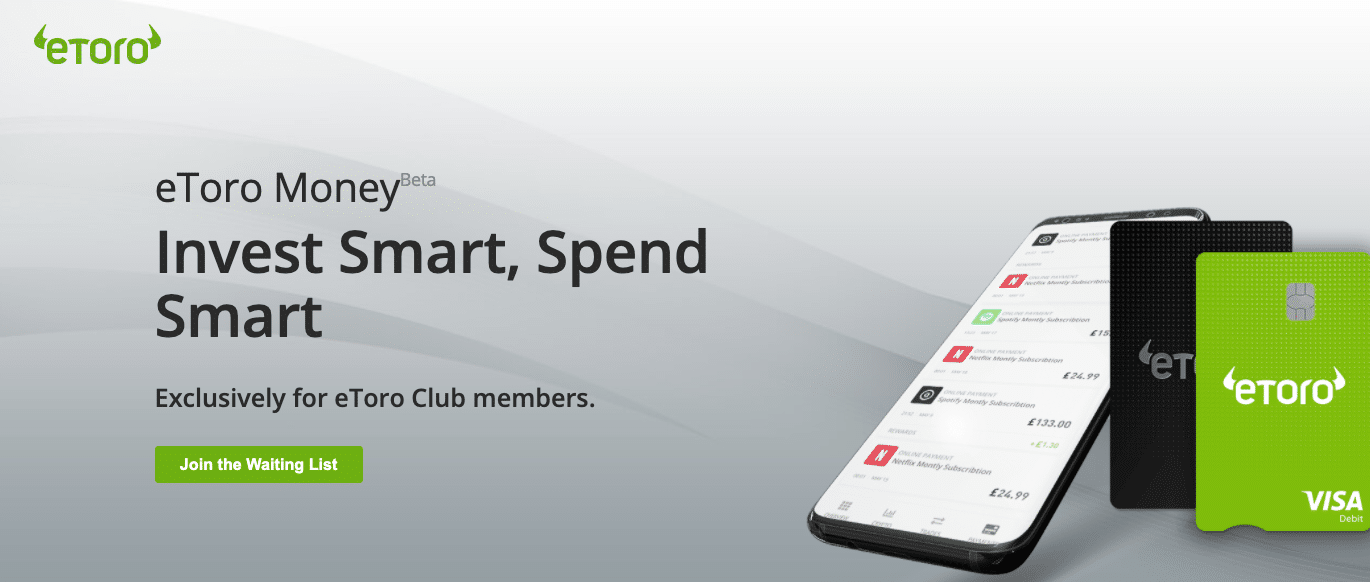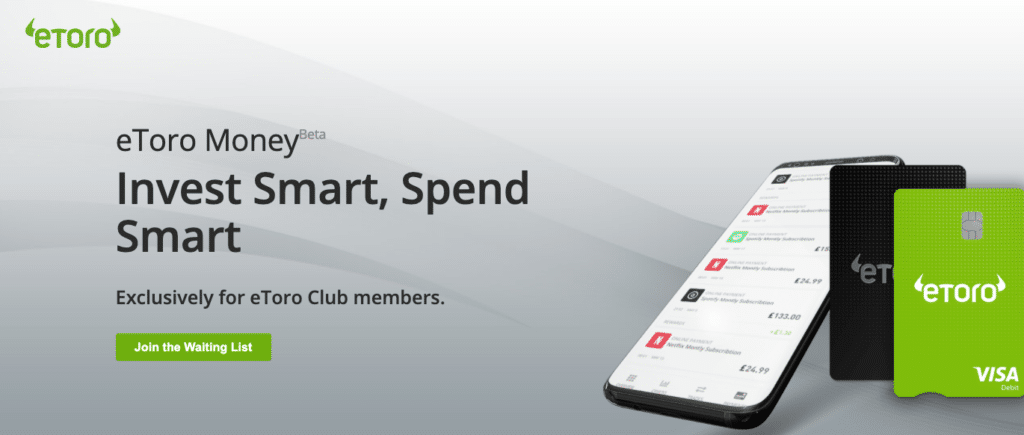 Currently available to select eToro club members in the UK, eToro Money Card gives you a cashback reward of £5 for every £1000 deposit you make. You also enjoy competitive exchange rates across the globe with the Visa crypto debit card. The eToro crypto card is free for eToro club members. The platform won't charge a management fee until 2022.
Your capital is at risk.
2. Coinbase – Best Crypto Debit Card Provider
You can explore the Coinbase Crypto Visa Debit Card as an alternative to the eToro Money Card.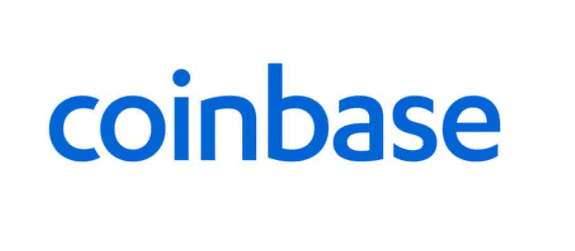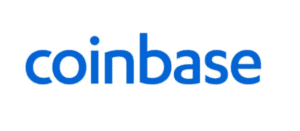 Sporting the crypto exchange's signature blue, the Coinbase Card comes with a host of useful features. Users can easily spend any cryptocurrency they want at all Visa merchants as long as they have the virtual asset in their Coinbase balance.
What's more? There are no annual card maintenance or signup fees. Coinbase Card users are also rewarded with cashback rewards as high as 4% of their purchases. However, the cashback rewards are paid in Stellar Lumens (XLM). You can also choose to earn 1% on every purchase in BTC.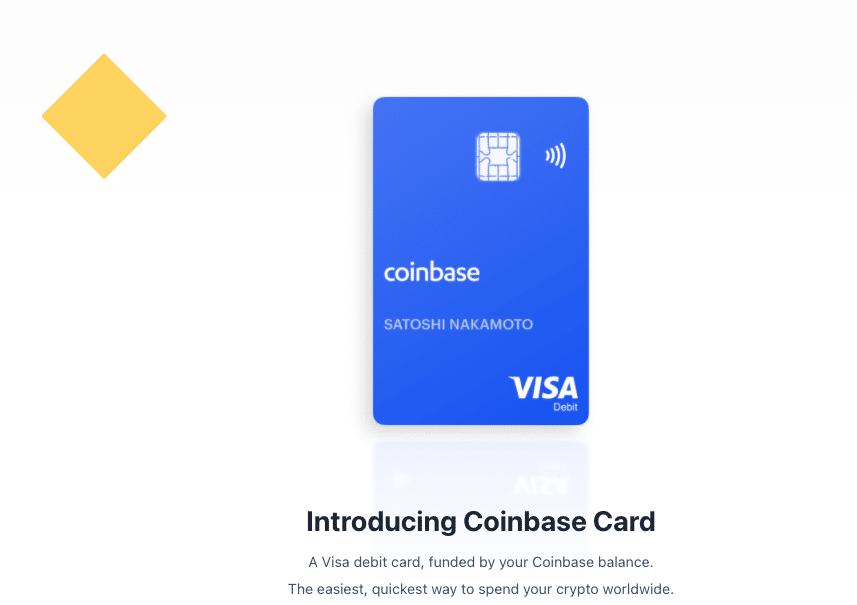 Meanwhile, the value of XLM tokens are negligible as it has not hit a dollar figure yet. If you choose to receive cashback on your car, your savings on crypto purchases may be minimal. One cool feature about the Coinbase crypto card is the number of cryptocurrencies it supports.
The centralized exchange known for its rich crypto repository allows you to make payments across over 50 support digital assets, including the likes of Bitcoin, Ethereum, XRP, XLM, Augur, and popular meme coin, DOGE. However, the transaction fees are a major issue with this card. Coinbase charges a 2.49% fee on all purchases, which can inevitably erode your cashback reward.
3. Binance – Top Crypto Card For Cashback
The Binance crypto exchange is a major player in the crypto market and is one of the first Bitcoin exchanges to launch a crypto card initiative.


Called Binance Pay, the Binance Visa Card can be used for every transaction like flight and hotel booking, sending, and receiving cryptocurrencies. Cashback rewards stand at a whopping 8% in Binance Coin (BNB) with no administrative and processing fees. However, third-party fees are not covered when you use the card.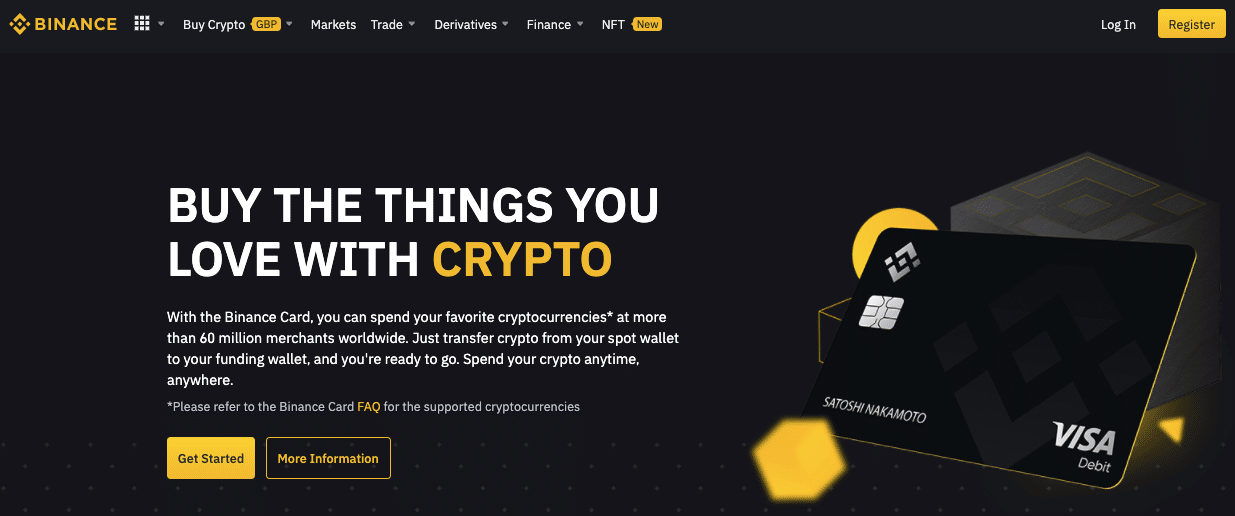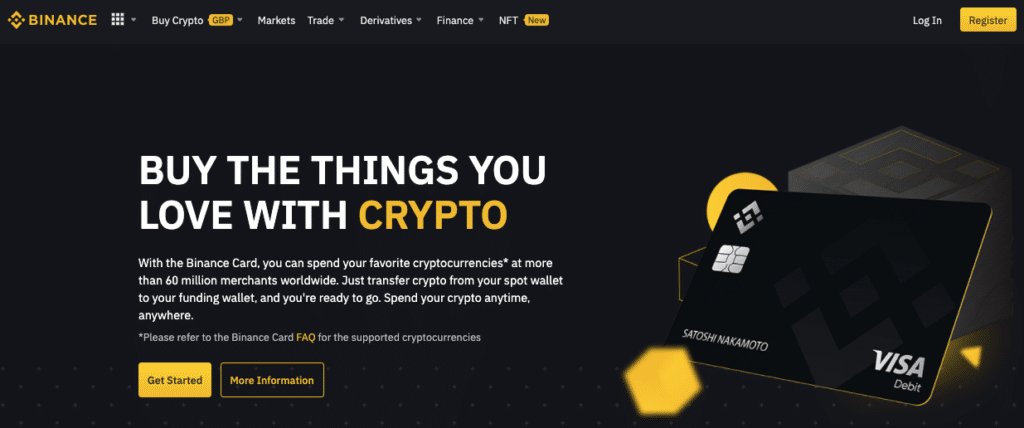 Supported currencies include Binance native coin (BNB) and its stablecoin BUSD. Large-cap cryptocurrencies Bitcoin and Ethereum are also on offer, and you can also pay with Swipe (XVS). If you don't have any of these currencies, you can buy Binance Coin to shore up your holdings.
The Binance Visa card does not bill users for issuance and monthly fees. However, you will have to pay a 0.90% commission, and this applies to ATM withdrawals.
4. BitPay – Great Crypto Card For US Residents
Bitcoin payment services provider BitPay also offers crypto card services for interested users.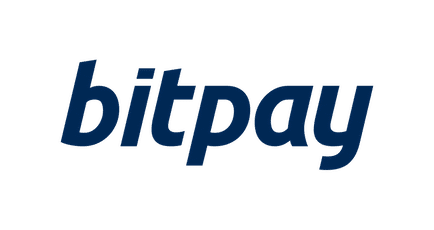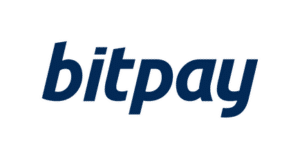 However, the Atlanta-based digital assets company is predominantly focused on US residents. If you are interested in switching to a crypto-focused lifestyle and want the BitPay crypto card, you will have to part with $10, minus the network and miner fee. ATM withdrawals come with a $2.50 fee, while monthly and conversion fees are zero.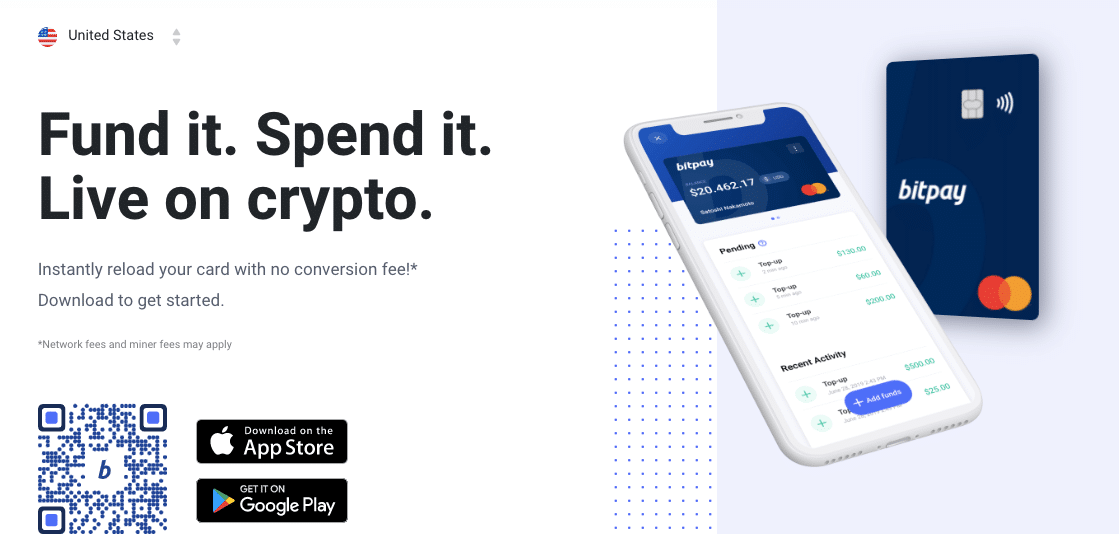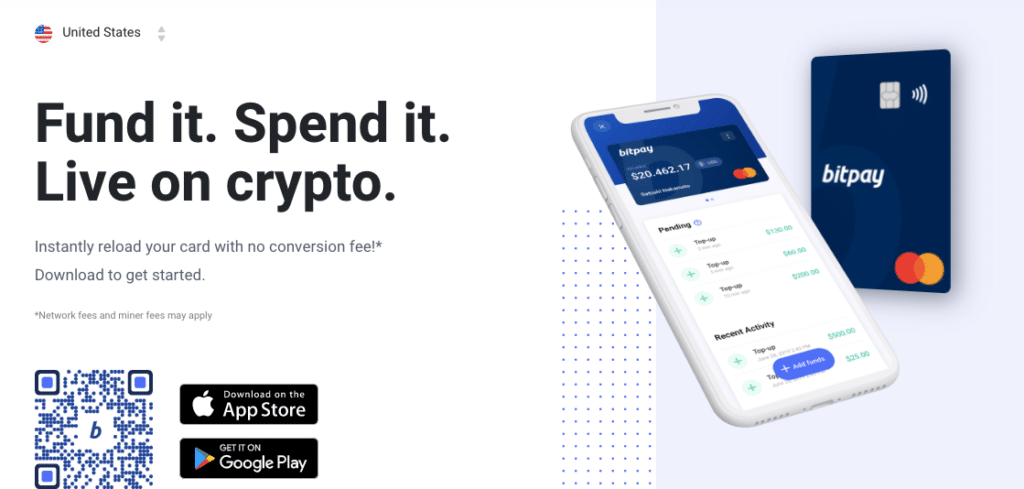 BitPay charges current customers a base fee of $10 for a replacement card and international currency conversion attracts a hefty 3% fee. An inactivity fee of $5 kicks in after 90 days of no transactions.
Like several crypto – bitcoin debit cards, BitPay offers instant reloads and enhanced security of user funds and is accepted in supported regions.
5. Coinzoom – User-friendly Crypto Card
Coinzoom Visa crypto card comes equipped with a digital wallet that allows you to spend fiat or crypto anywhere in the world for free.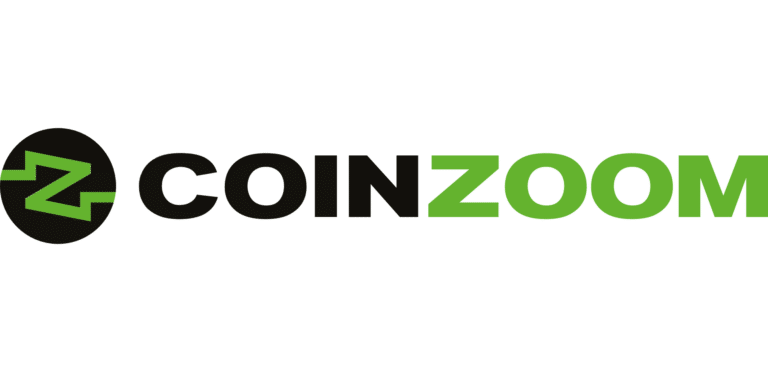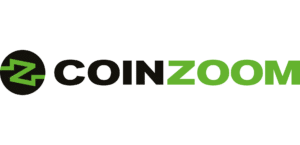 Users can order the card and choose among five different colour schemes on the Coinzoom mobile app. Cashback rewards stand between 1-5% in the ZOOM token, and you can pay for services with over 40 cryptocurrencies with the Coinzoom Crypto Card.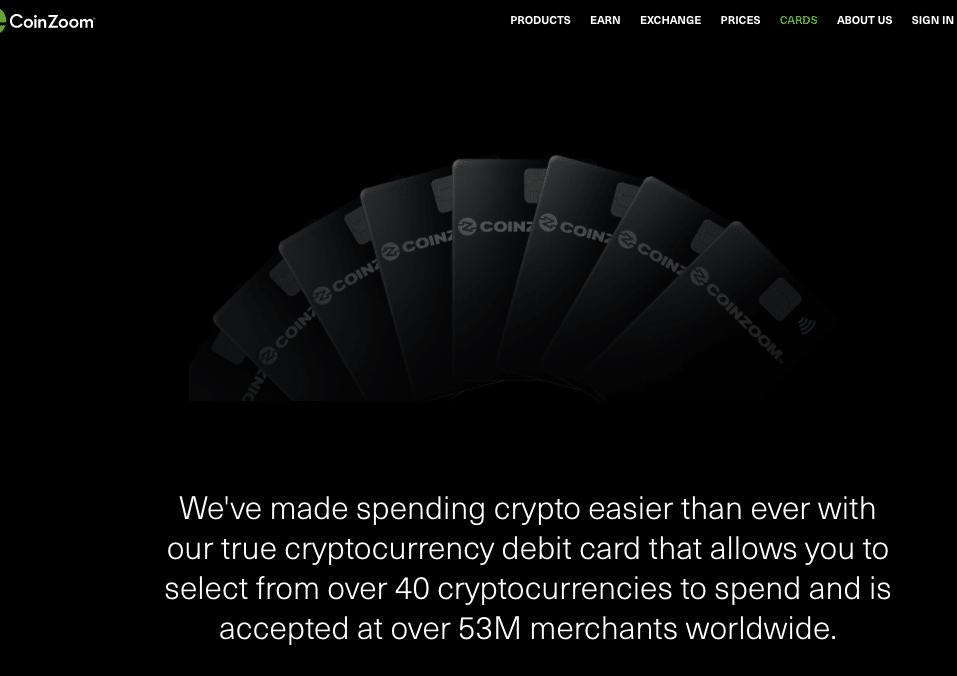 Coinzoom offers virtual cards alongside physical cards, including Select, Preferred, Gold, Platinum, and Black. However, interested users must meet a pre-requisite by having 200 ZOOM tokens before ordering the physical card. Also, Coinzoom is only available to US-based customers. The company plans to accept international customers in the future.
6. CryptoPay – Top Virtual Crypto Card Provider
UK-based crypto company CryptoPay offers prepaid Visa crypto cards for its UK and European customers.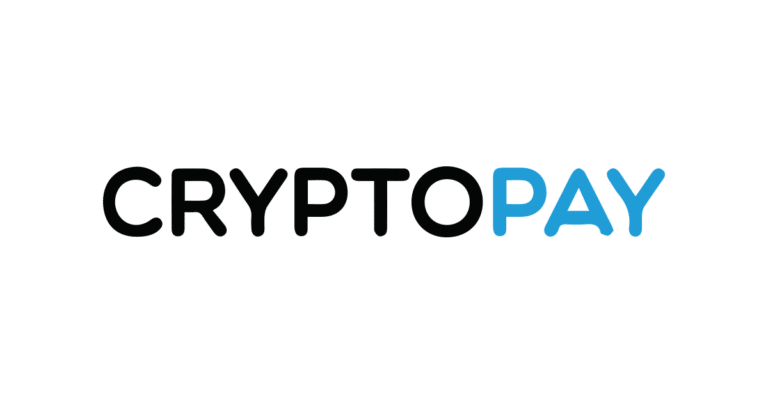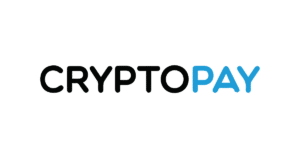 CryptoPay offers online and in-app purchases with cryptocurrencies, funds management, and a secured platform like several other crypto debit cards.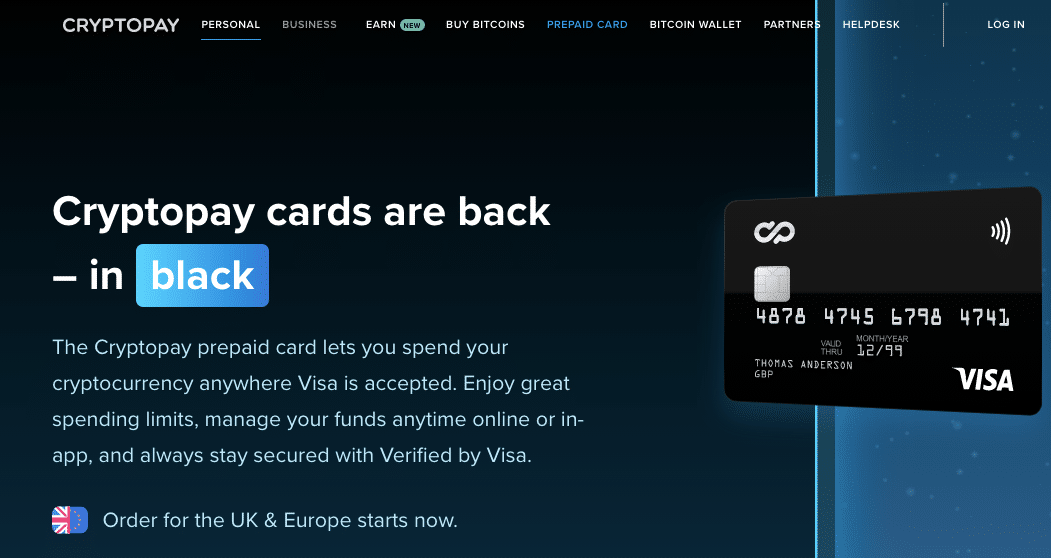 Users get to choose between ordering for a physical card or a virtual card with large-cap spending limits of up to £30,000 in a single online transaction. As regards cashback rewards, CryptoPay does not offer any. Also, it charges a 1% fee on deposits and £1 for administrative fees. The domestic ATM fee is set at £2.5, with the international fee at £3.5. The foreign exchange fee is set at 3% and the CryptoPay crypto card has a daily ATM withdrawal limit of £400.
7. BlockCard – Low-fee Visa Crypto Card Provider
Blockcard offers support for 12 cryptocurrencies capturing popular virtual currencies like BTC, ETH, XRP, BCH, and several others in its Blockcard Visa crypto card.


The crypto-focused business offers one of the most versatile cashback rewards in the industry. Users get to make 6.38% in crypto cash back rewards based on the amount of TERN staked. Also, users get to earn 5% on their ERC-20 Stellar based TERN tokens.


US crypto company BlockFi offers a 3.5% cashback reward for users in the first three months with a further 2% returns in Bitcoin for every purchase above $50,000 in annual spend. The BlockFi Visa Crypto Credit Card also plies the conventional zero annual fee route. You also get to spend zero in fees on foreign transactions.
However, the card is only available for US residents in supported states.
9. Nexo – Top Crypto Credit Card Issuer
The Nexo Credit Card allows you to pay for crypto services without selling your crypto funds.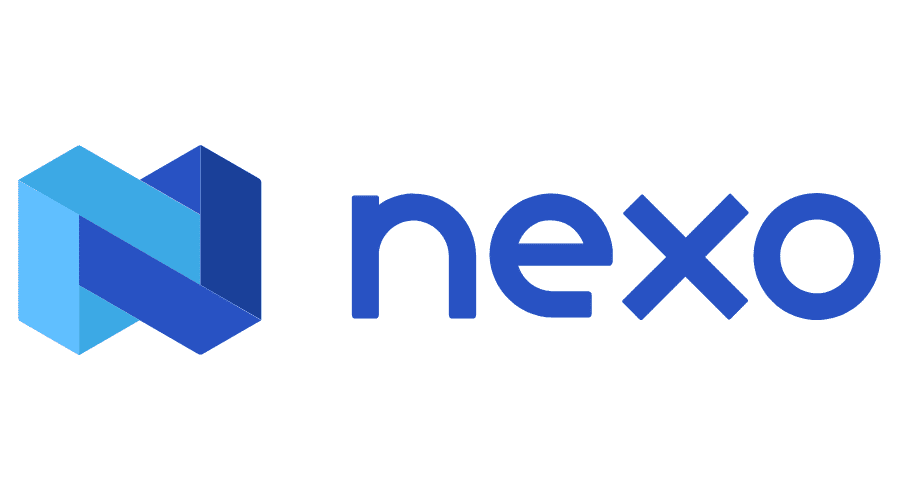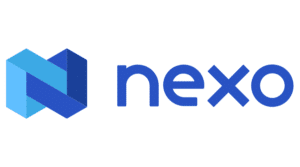 The Nexo Card has been lauded as the best in the market. The Card provides instant cashback and flexible payment options for customers. It is also accepted in over 40 countries with no monthly charges and annual fees. Foreign exchange fees are also not charged and you also get a 2% cashback in NEXO token or Bitcoin every time you make payments.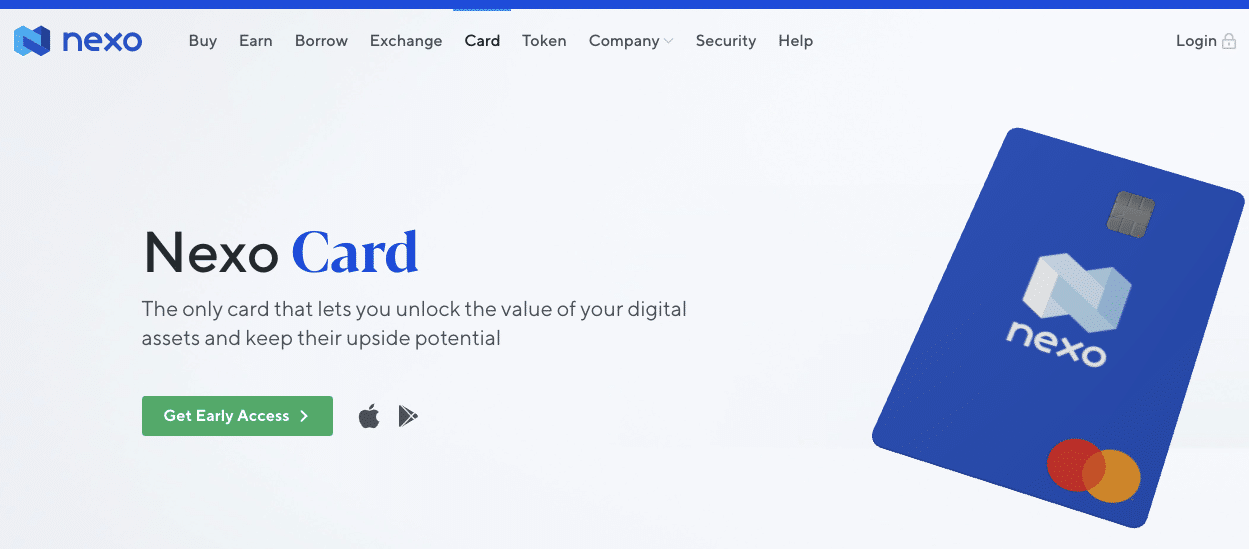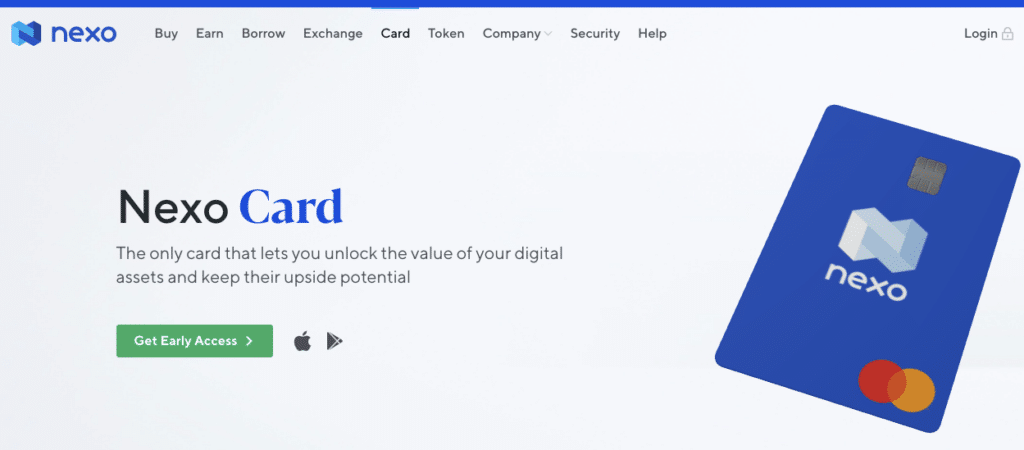 The Nexo Credit Card is quite straightforward to set up. The credit card is linked to the customer's Nexo account, and they can use it for payment for goods and services. The more payments the customer makes, the bigger the incentives earned from Nexo. The credit line available depends on the customer's crypto holdings with Nexo, and it could range from $600 up to $2 million.
Besides the usual bells and whistles, the Nexo Card comes with added features. You can freeze or unfreeze your card online, view your pin, create new virtual cards and more. The capabilities are endless.
10. Wirex – MultiCurrency Crypto Debit Card Provider
Going in a different direction, leading digital payment platform Wirex partnered with Visa rival Mastercard to launch a multi-currency debit card in the UK and Europe.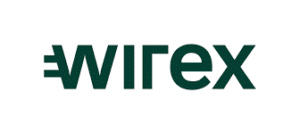 Wirex allows users to spend 18 fiat and cryptocurrencies in real-time. Also, it offers free international ATM withdrawals, zero monthly fees, competitive over-the-counter exchange rates, and free fiat-to-fiat exchanges.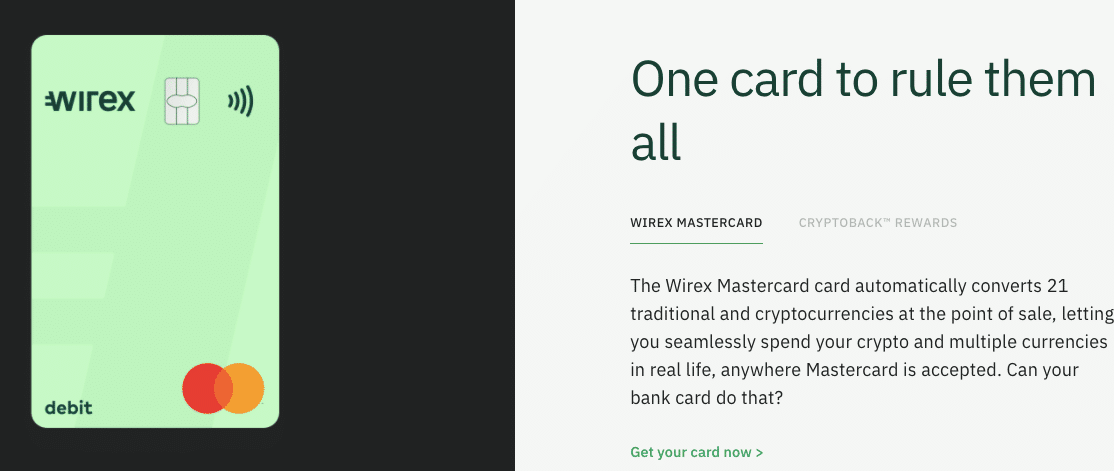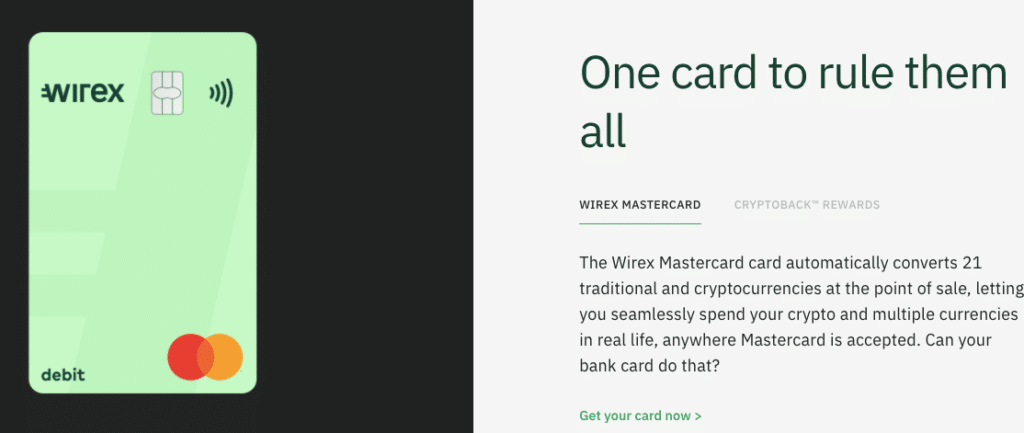 Cryptoback rewards are set at 2% in WXT for in-store and online purchases. Wirex is also highly secure and regulated by the UK's Financial Conduct Authority (FCA).
Best Crypto Cards Comparison
Company

Fees

Crypto Supported

Rewards

Availability

eToro Money Card

Nil

120

£5 in savings per £1000 transaction

UK

Coinbase Visa Debit Card

2.49%

50+

4%

Global

Binance Visa Card

0.90% for ATM withdrawals

5

8%

Worldwide

BitPay Card

$2.50 ATM withdrawal fee, 3% foreign transaction fee

6

Nil

US

Coinzoom

0.26% crypto liquidation fee

40+

5%

US

CryptoPay 

Domestic ATM fee is

£2.5

while foreign is £3.5.

4

Nil

UK and Europe

BlockCard Low-Fee Crypto Card

$5 monthly fee, $3 ATM Domestic fee, $3.50 Foreign ATM fee, $2 Foreign Transaction Fee (PIN)

12+

1% to 6.38%

US

BlockFi

Nil

1

3.5% for the first three months, 2% for $50K annual spend

Global

Nexo Credit Card

Nil

Unknown

2% in NEXO or BTC

Worldwide

Wirex

Nil

Mix between fiat and cryptocurrencies with support for 18 in total

2% in WXT tokens

EU
What is a Crypto Debit Card?
Crypto cards allow users to shop online or pay in person for purchases with their crypto assets. They are easy to use and quite flexible. A crypto debit card is a bit similar to your debit card. With the traditional debit card, your bank account is connected to a processing payment company that allows merchants to process payments from your account.
A crypto debit card is quite similar. The crypto debit card connects your cryptocurrency holdings to a processing company so you can easily settle transactions at any merchant that accepts debit cards. Trading cryptocurrency is easy, but how do you spend your holdings? Cryptocurrency debit cards were created further to legitimize cryptocurrency as a valid form of payment.
The idea is simple. When you make payments with your crypto card, the processing company automatically converts your crypto into fiat and transfers the funds to the merchant. When using a crypto card, the value of a transaction is based on the current market price of the digital asset at the moment of purchase. For instance, if you buy a cup of coffee with Bitcoin and the price rises at the time of purchase, you'll spend less Bitcoin to buy your cup of joe and vice versa.
How do Crypto Cards Work in UK?
A crypto card works much like your traditional card.
When you swipe your crypto card after making a purchase, the payment processing company will take the pound's equivalent amount of a selected cryptocurrency from your crypto wallet and settle the bill. This way, the payment processor converts your crypto to fiat in a few seconds and directly deposits it into the merchant's account. However, the major difference between crypto cards and traditional cards is that users are rewarded with more crypto for spending their digital assets.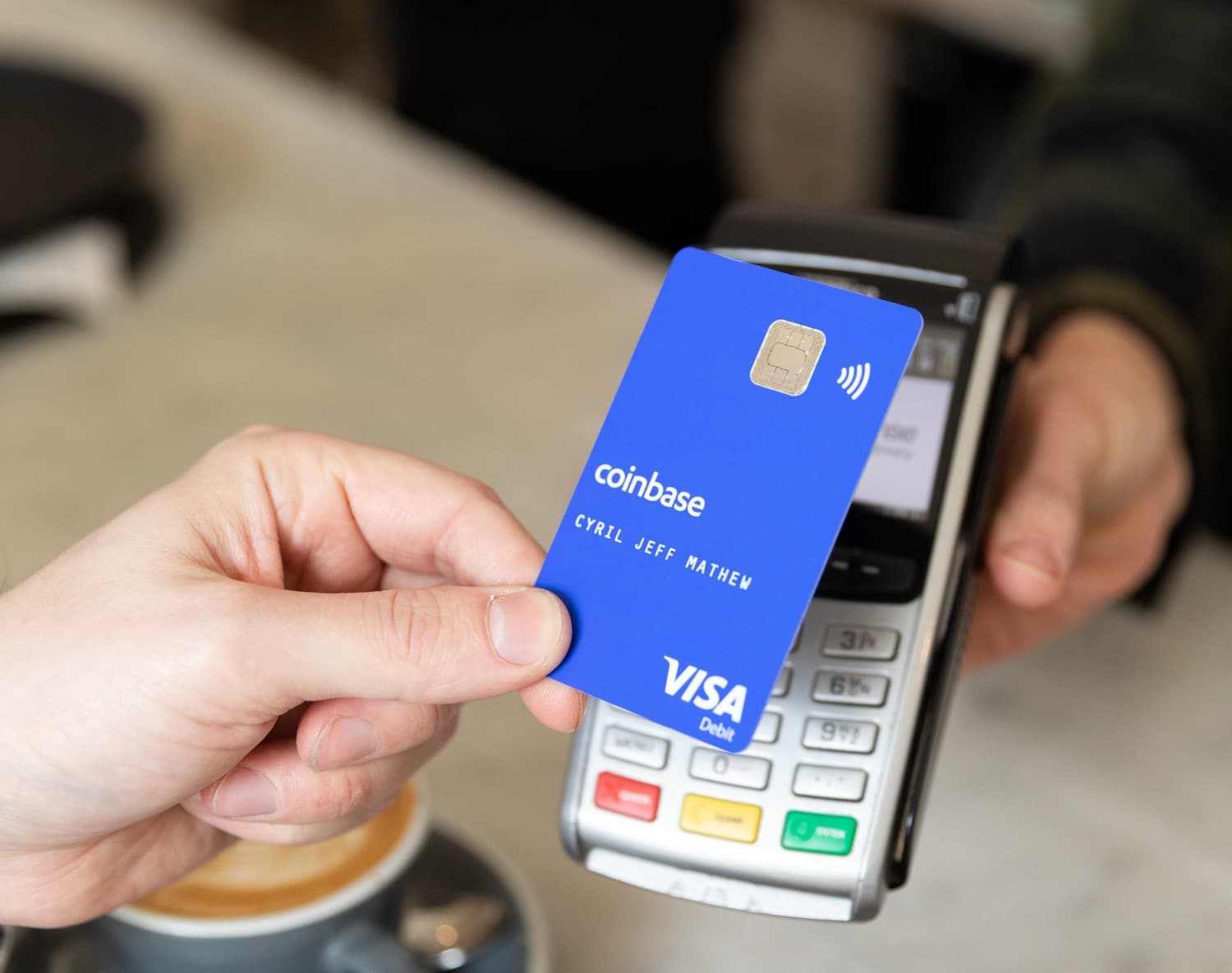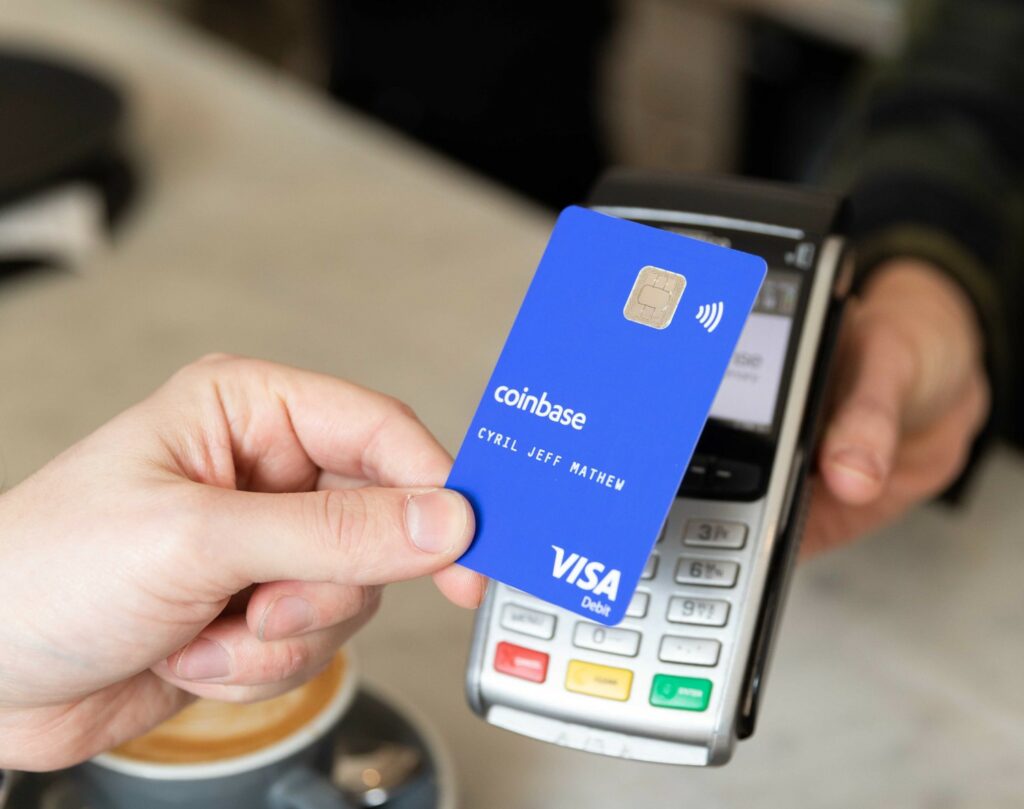 Besides this, crypto cards are catching on due to the ease of use and incentives. Crypto card owners don't have to worry about exchange rate expenses as most issuing institutions do not bill for this service. The few that do charge far less than the standard exchange rate fees. ATM withdrawal fees are also significantly slashed or entirely free, helping you save in ATM transaction fees.
Also, you don't have to operate several bank accounts as your crypto card is accepted anywhere the payment processing company network operates. This makes the crypto card ideal for you if you are fond of exploring other locations. The most important difference is the multi-currency support crypto cards come with.
You can choose to pay for goods and services rendered with as much as 40 cryptocurrencies, including Bitcoin, Ethereum, and Ripple. Also, some crypto card issuers support fiat currencies giving you greater flexibility in spending.
Crypto Debit Cards vs Crypto Credit Cards
Crypto debit cards work more or less the same way as your traditional debit card. Crypto debit cards require the user to have a proportional amount of crypto in the balance before engaging in any crypto-related transaction. The funds will be deducted from the available crypto in your wallet and converted to fiat to settle a merchant.
On the other hand, a crypto credit card enables you to borrow from the card issuer with a promise to pay back in the future. Both crypto card options attract cashback rewards. Another difference is in rewards. Crypto debit cards pay rewards in the issuer's crypto asset, which may not be as valuable as top tokens like Bitcoin and ETH. Crypto credit cards offer the option of earning in these large-cap assets or the issuing institution's digital token. Staking obligations are also attached to crypto debit cards compared to the credit counterpart.
Benefits of Crypto Cards
There are several benefits attached to selecting to pay for goods and services with cryptocurrencies. They include:
Earn cashback rewards when you pay with crypto up to 8%.
Zero conversion and pre-loading fees
ATM withdrawal fees are waived
Free international transfers
Domestic point-of-sale (POS) conversion fees are free
Supports multiple currencies
Flexible and allows for dynamic spending
How to Qualify for a Crypto Card
Here are the requirements for applying for the eToro Money Crypto Card:
You must be an eToro user, and you can get started by creating an account on eToro here.
You must own cryptocurrencies in your eToro Crypto Wallet to start with.
The third requirement is a membership of the eToro club.
Conclusion
Crypto cards are generally picking up as the world begins to move towards more digital-driven payment solutions. With the blockchain-based currencies offering faster transmission and performing better than the traditional financial marketplace, crypto cards are still expected to surge as more users flood into the crypto scene.
If you are searching for the best crypto card issuer to use, we recommend trying out the eToro Money Crypto Card. The platform's advanced security protocols and the low-fee crypto card is second to none. Over 20 million users in 100 countries use eToro for crypto-related transactions.
eToro – Best Visa Crypto Card UK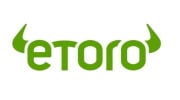 Your capital is at risk.
Frequently Asked Questions on Crypto Debit Cards
Which Crypto Debit Card Is the Best?
How Does the Crypto Visa Card Work?
How Do Crypto Cards Work?