Gate.io Review UK – Features, Fees, Pros & Cons Revealed
Fact Checked
Everything you read on our site is provided by expert writers who have many years of experience in the financial markets and have written for other top financial publications. Every piece of information here is fact-checked.
Disclosure
Please note that we are not authorised to provide any investment advice. The information on this page should be construed for information purposes only. We may earn commissions from the products mentioned on this site.
Gate.io is a US-based cryptocurrency exchange that offers a large number of cryptos and derivative products, an innovative user interface, and low trading costs. In this Gate.io review UK, we explore the merits of this platform and help you decide whether it is the right crypto exchange for you. We'll analyze the most important things to consider before you open an account and suggest alternative platforms.
Gate.io Review Summary
Gate.io is one of the oldest and most trusted crypto exchanges in the world
It offers a huge list of crypto markets and lots of trading features and tools
What is Gate.io?
Gate.io is one of the oldest cryptocurrency exchanges that was founded in 2013 by Lin Han. The exchange was previously named Bter.com and was located in China, however, in 2017, the exchange was rebranded, changing its name to Gate.io. Presently, the exchange is operated by Gate Technology Inc. and is registered in the Cayman Islands. It is also currently ranked 8th by CoinMarketCap among the largest digital asset marketplaces in the world in terms of daily volume, traffic, and the number of registered users.
Gate.io is mostly known as a big altcoin exchange with an enormous list of altcoins, crypto derivatives products, and additional unique crypto services (staking, lending, HODL, etc). It is also one of the best exchanges in the market for high bitcoin and crypto leveraged trading.
Supported Coins
There's no doubt that one of the main benefits of Gate.io is the huge selection of coins it offers. The exchange offers trading on hundreds of cryptocurrency pairs the USD, BTC, and ETH. Overall, it supports 670 markets against the USD, 89 BTC markets, and 520 ETH markets. This includes some of the most popular coins in the market like Bitcoin, Ethereum, Liteocin, Monero, EOS, Tron, Zcash, Cardano ADA, Bitcoin Cash, Tezos, and many more.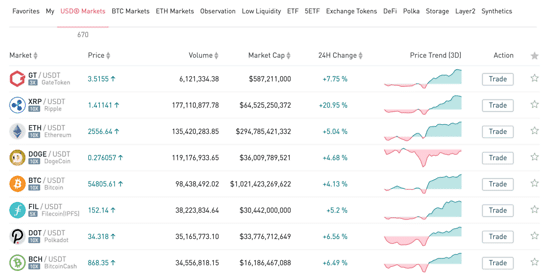 Moreover, Gate.io offers spot and margin trading, ETFs, 5ETFs (leveraged Exchange Traded Funds), futures, loan contracts, perpetual contracts, callable bull/bear contracts, and warrants.
Gate.io Review – Fees
When it comes to fees, Gate.io is somewhere in between the two ends. It's not the most cost-effective crypto exchange you can find in the market as platforms like Binance, and Poloniex offers lower taker and maker fees. However, it is still charging trading fees that are below the industry average and has great fee discount programs for active traders.
With that in mind, let's break these fees down so that you have all the information you need before opening an account and start trading with Gate.io.
Payment fees
Gate.io offers users to fund their accounts with crypto coins only. According to the exchange, there are no deposit fees charged and you have to pay a very low withdrawal fee that varies for each coin. Generally, the withdrawal fee is around £20, regardless of the amount you are withdrawing.
The exchange displays the withdrawal fees on its website and charges the following fees per leading crypto coins:
BTC/BCH – 0% + 0.0005
ETH – 0% + 0.0036
USDT – 0% + 20
ETC – 0% + 0.01
Ripple – 0% + 0.1
Litecoin – 0% + 0.001
Trading fees
As for trading fees, Gate.io taker and maker fees are based upon total trading volume over the trailing 30-day period across all your transactions. In general, the cryptocurrency market aims to increase volume and liquidity, and thus, higher trade volumes for certain cryptos mean higher liquidity for the exchange and lower fees for active investors.
When it comes to Gate.io fee volume-based fee calculation, the exchange implemented quite a complex two VIP scheme – one requiring Gate Token holding only, and the other requiring a rolling 30 days' trading volume plus Gate Token holdings. Nonetheless, the maker fee ranges between 0.2% for VIP 1 to 0.055% for VIP 16, and the taker fee ranges between 0.2% for VIP 1 to 0.065% for VIP 16.
Gate.io Buying Limits
In terms of buying limits, Gate.io imposes a very low minimum order of just about 1 USD for all trading pairs. The exchange also has restrictions as to the maximum number of coins users are allowed to withdraw in one day. As such, you'll be able to withdraw a maximum of 100 BTC, 3000 ETH, 80000 Ripple, 10,000 Litecoin, etc.
Gate.io Review – Wallet 
Gate.io offers users to store their crypto funds on both hot and cold wallets for all account holders at no cost. The first option is to store the funds on the Gate.io wallet that is available on the exchange web and mobile applications.
The second option, known as the Wallet.io, supports log-in with your gate.io account and enables you to log in to both Gate.io exchange and your wallet.io on one account and store, transfer, and receive funds. The Wallet.io is available on iPhone and Android and is considered safe and secure. This is because Wallet.io is not an on-chain wallet and therefore, there's no need to save mnemonic phrases or private keys. Further, the Wallet.io functions like a hot wallet, safeguarding your assets offline.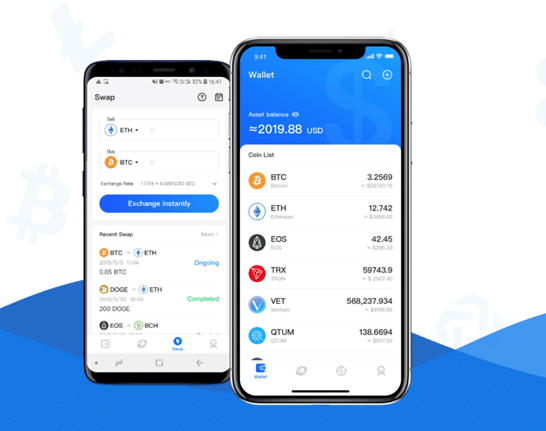 Gate.io Review – Mobile App
To meet the standard requirements in the crypto industry, Gate.io also offers a fully-fledged mobile app that is available on Android and iOS. The app allows you to perform all the trading activity and account management including storing your coins on Gate.io wallet.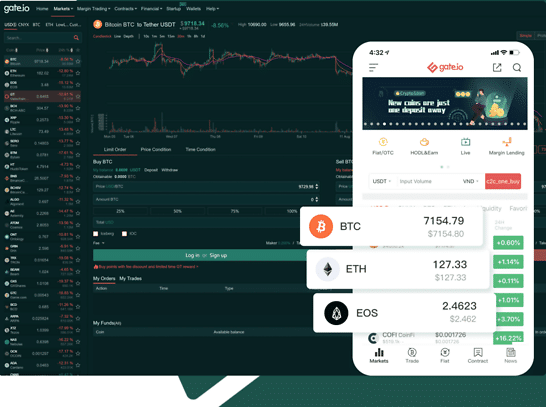 The app has a 3.6 rating on Google Play from 2501 reviews, and 2.8 on Apple Store from only 134 reviews.
Gate.io Minimum Deposit
The minimum deposit at Gate.io is just 0.0001 BTC, which is around £4. As a matter of fact, Gate.io maintains a minimum deposit requirement of 0.0001 for all crypto coins, so for some coins, the minimum deposit could be as low as £1 and even less. Also, the minimum order size at Gate.io is about 1 USD in value for all crypto trading pairs, meaning you can start trading on this platform with an extremely low amount of funds.
Gate.io Review – User Experience
Gate.io has created a fully-featured cryptocurrency trading space that essentially allows you to get access to lots of trading features and services. To be honest, the platform is overwhelming at the beginning due to the wide range of services and trading dashboards, but it becomes much more manageable after you spend some time navigating the platform.
Crucially, the platform is very rich in the number of features and is more suited for crypto tech-savvy people who have the knowledge and experience to use a platform like Gate.io. But, if you are a beginner, be sure that this is not the right platform for you.
The Standard version, which is meant to be the dashboard for beginners and intermediate investors is not easy to use at all. The professional version is much better but you also need to spend some time before you can really trade on this platform.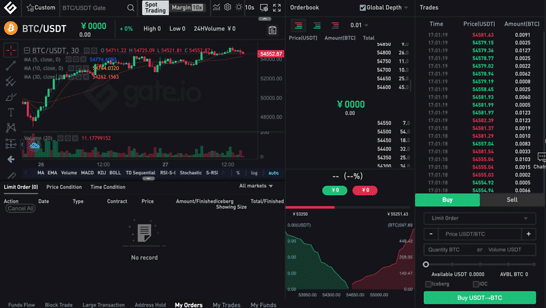 In general, it's not fair to say that the user experience at Gate.io is not good. Even though the variety of services, features, and tools they offer can definitely make you feel overwhelmed, it has a nice user interface and the website's design is functional and user friendly. But, as mentioned above, when it comes to trading, you might not find Gate.io as the most easy-to-use cryptocurrency trading platform in the market.
Gate.io Review – Tools and Features
This is where Gate.io really starts to shine in comparison to other crypto exchanges. On this platform, you get access to lots of features, trading tools, and services that really make Gate.io an interesting crypto trading application. Here are some of the main features that you should find on Gate.io:
Margin Trading
Gate.io is one of the best choices in the market if you are looking for high-leverage trading. It offers margin trading of up to 10x, meaning you need to use only 10% of the value of the position when you want to enter into a position. This is much higher than the vast majority of crypto exchanges like Binance, for example, that offer a maximum margin of 3x.
Gate.io Community
Nowadays, many cryptocurrency exchanges like Poloniex, Coinone, and Bithumb are trying to build a crypto community where users can share ideas and get access to news, chats, and more connection tools. In that aspect, Gate.io offers users to open a profile page and enables them to use the platform the same way they use other social media networks.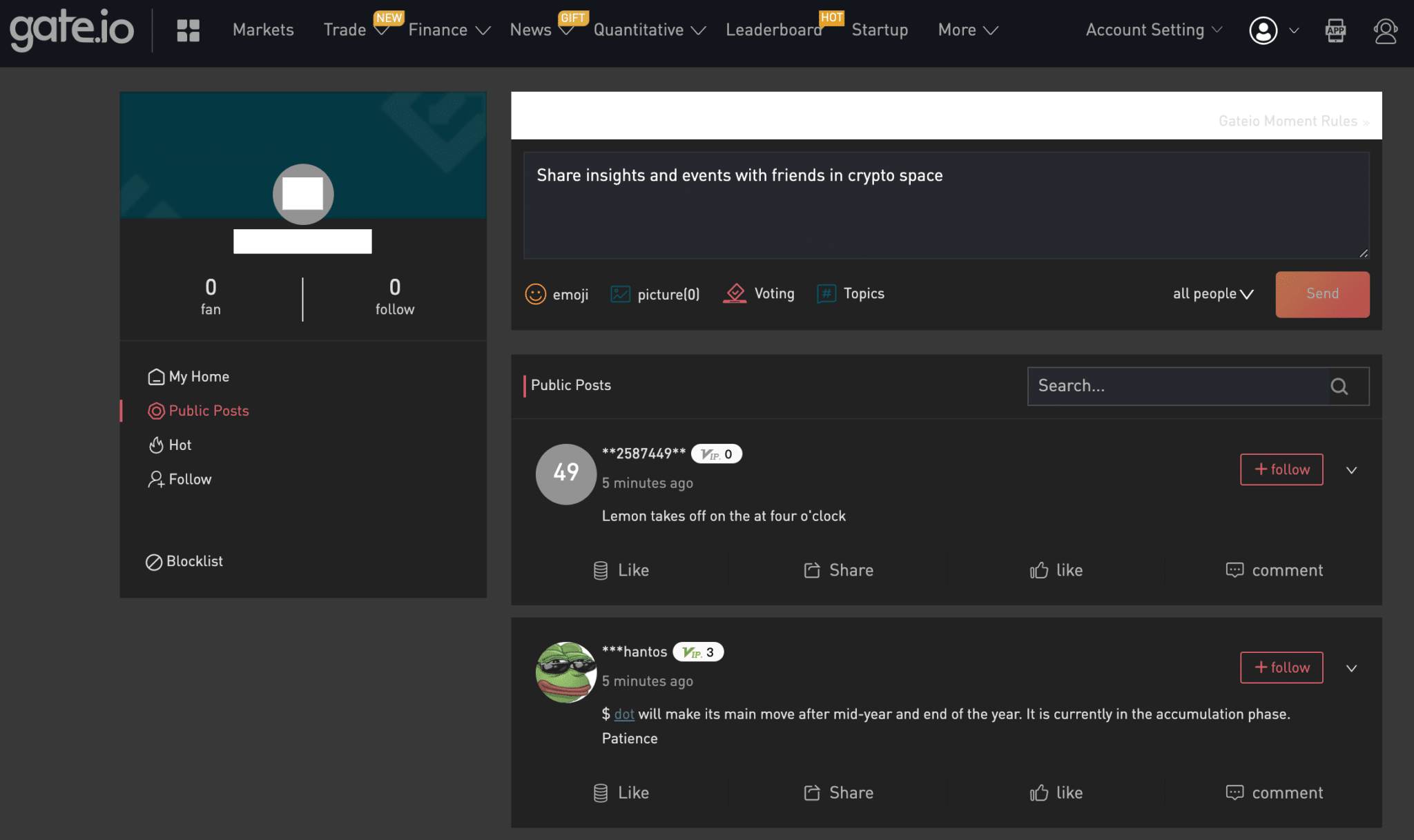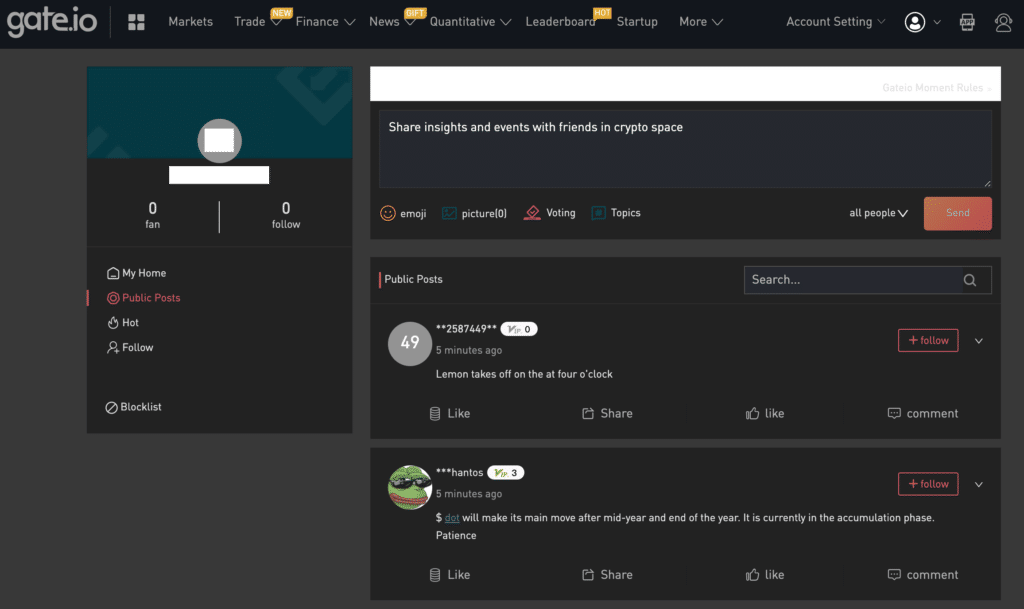 Further, in the news section, you also get access to a chatroom, giveaways, news from Gate.io, and the live streaming section where you can view short videos of other members of the gate.io exchange.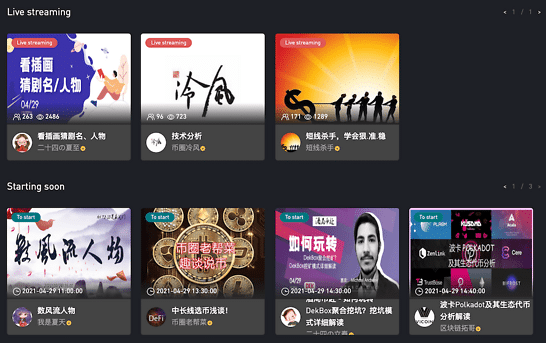 Crypto ETFs & 5ETFs
Another feature that is worthwhile on Gate.io is the ability to trade ETFs. The Gate.io exchange offers 148 ETFs, and 16 5ETFs (5x leveraged Exchange Traded Funds). This includes a huge list of short sell ETFs, meaning you can short sell coins like Dogecoin, Ripple, Ethereum, Bitcoin, EOS and many more.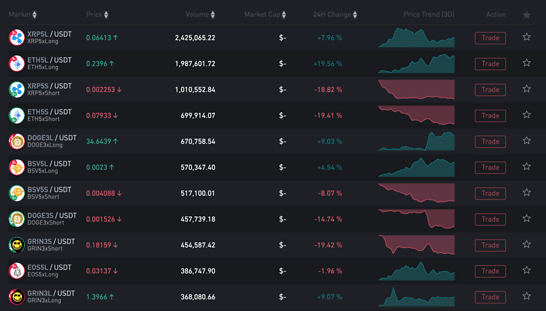 Crypto Lending
This Gate.io review discovered that the exchange offers a very effective dashboard for crypto lending. For those who are not familiar with this type of investment, crypto lending is simply an alternative investment form where investors lend cryptocurrencies to borrowers in exchange for a fixed interest rate. As you can see in the image below, Gate.io allows you to choose a certain coin from a huge list of digital coins and find the loan offer that is best for you.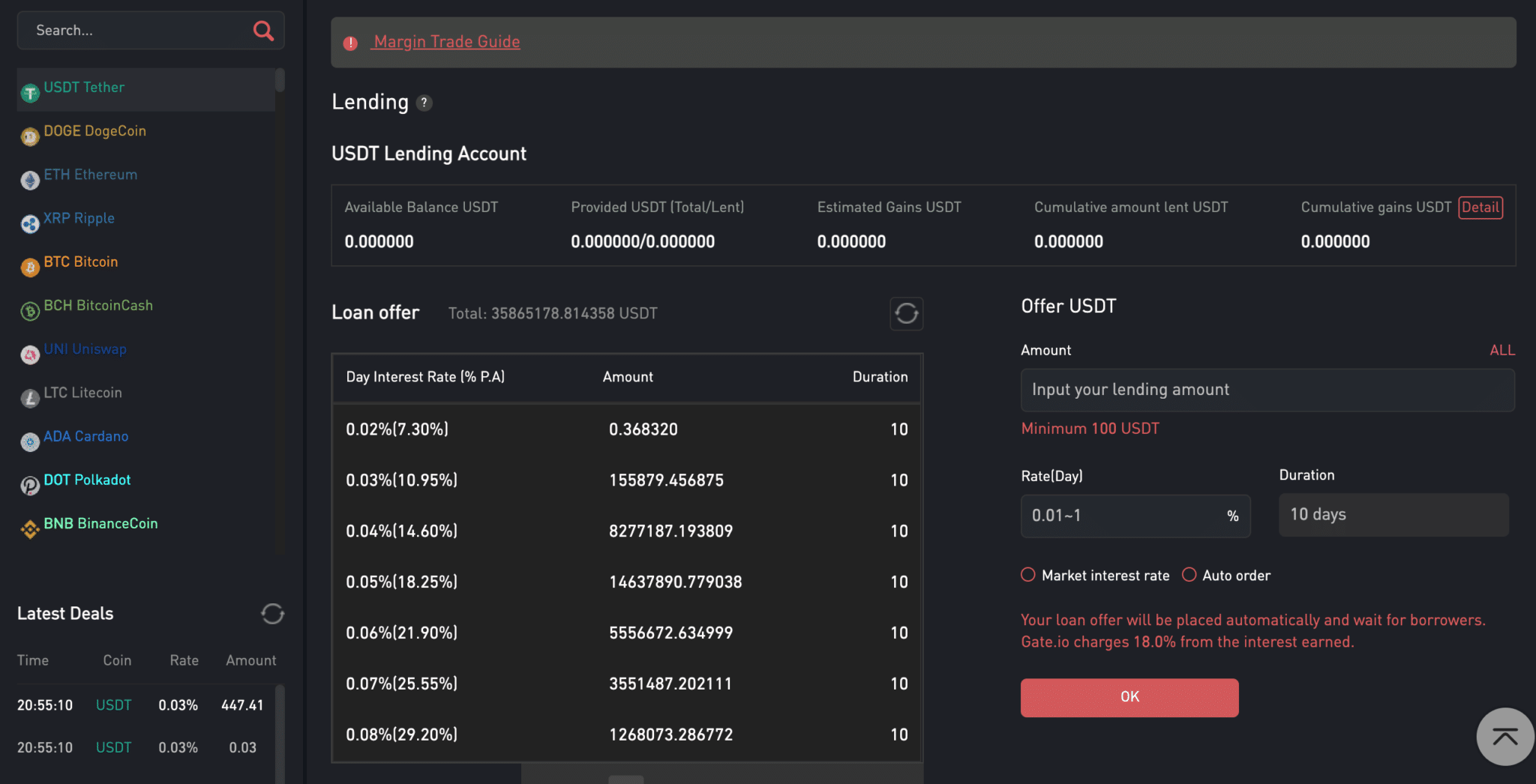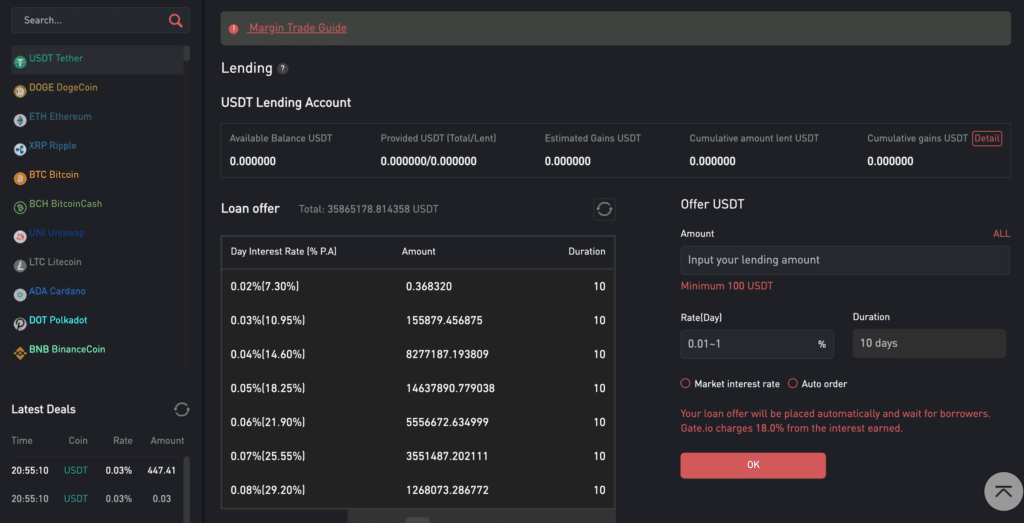 Yield Farming/Liquidity Mining
Another way to generate passive income with Gate.io is by using their yield farming (liquidity mining) service. This new trend in decentralized finance (Defi) enables investors to earn high returns on their digital assets by staking their crypto coins for a fixed duration of time.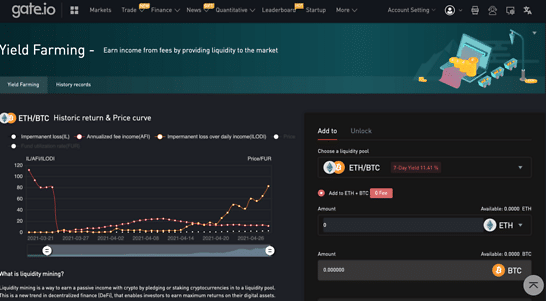 Gate.io Review – Payments
While there are many benefits to trading on Gate.io, the biggest problem of this exchange is the supported payment methods. Gate.io does not support fiat currencies as a funding method, which means the only way you can fund your account is with cryptocurrencies. Therefore, you cannot make an instant cryptocurrency purchase with credit and debit or adding funds to your account with other payment methods like PayPal, Neteller, Skrill and UK Faster Payment.
Gate.io Review – Regulation & Licensing
At present, Gate.io is not yet a regulated cryptocurrency exchange and its legal status are still unclear. This is not something uncommon in the crypto world as the vast majority of crypto exchanges are not yet regulated and it remains to be seen what is the future of crypto regulation.
That said, Gate.io is a self-regulated exchange, meaning it follows all the guidelines and rules in order to create a safe trading environment for all market participants within the ecosystem. The exchange claims on its site that it always complies with laws and regulations and has never allowed for and market manipulation.
Gate.io Review – Contact and Customer Service
In this Gate.io review we found that the exchange offers several customer support channels that include email, submit a ticket form, and live chat service. More importantly, it offers a very useful chat box where you can contact other users, the Gate.io support team in order to get answers to your queries and get instant access to the Gate.io FAQ section – all in one box.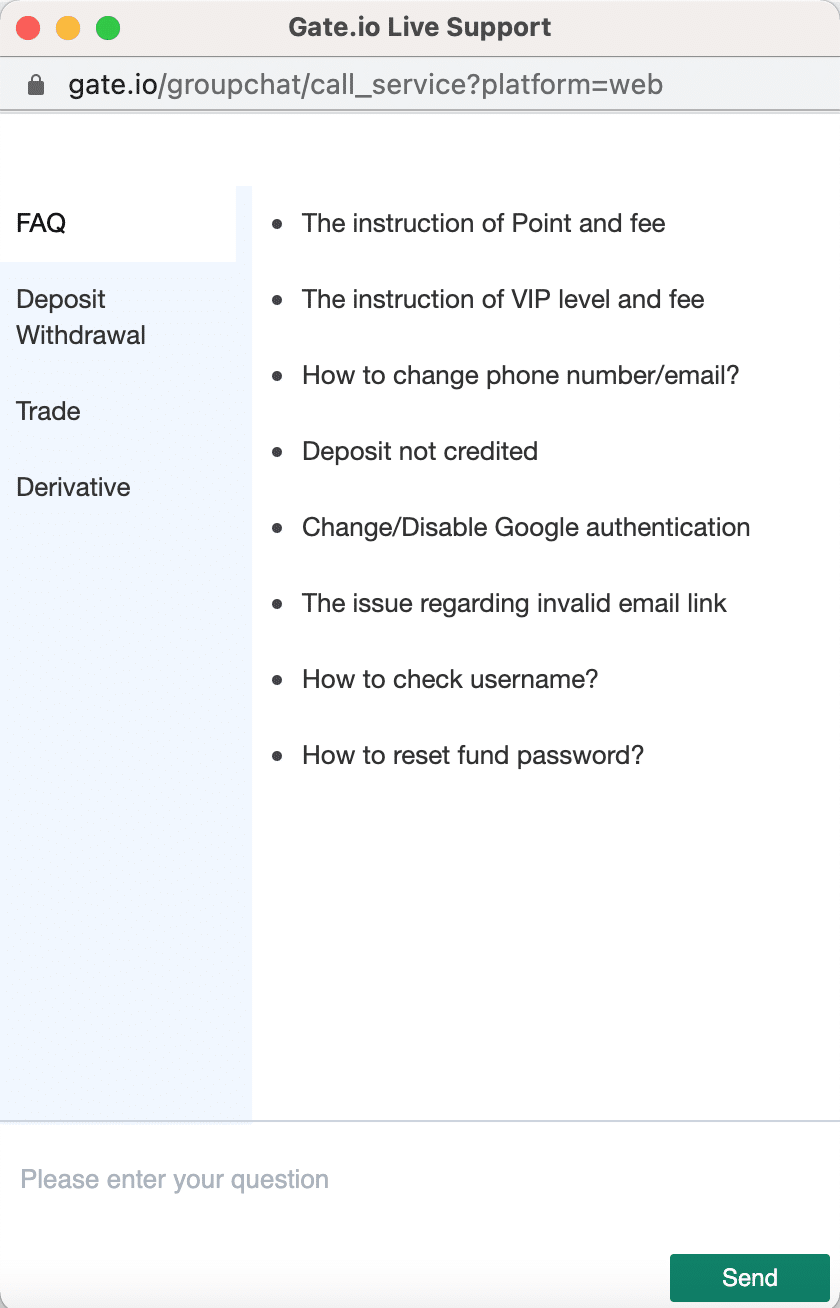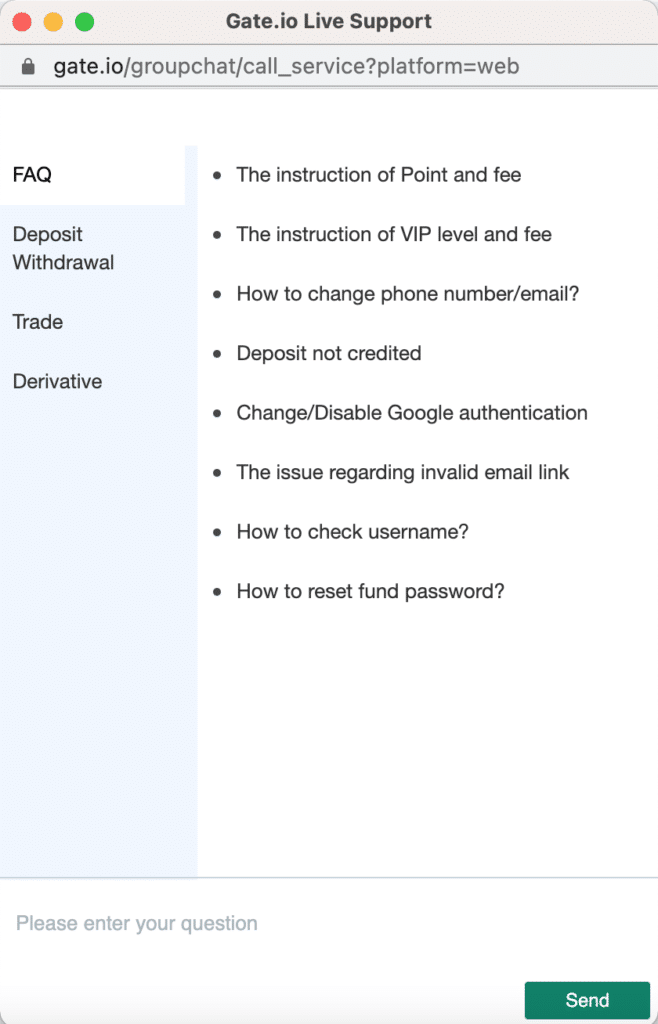 Other than that, Gate.io is also offering a huge help centre page where you get access to lots of guides and articles about a wide variety of topics.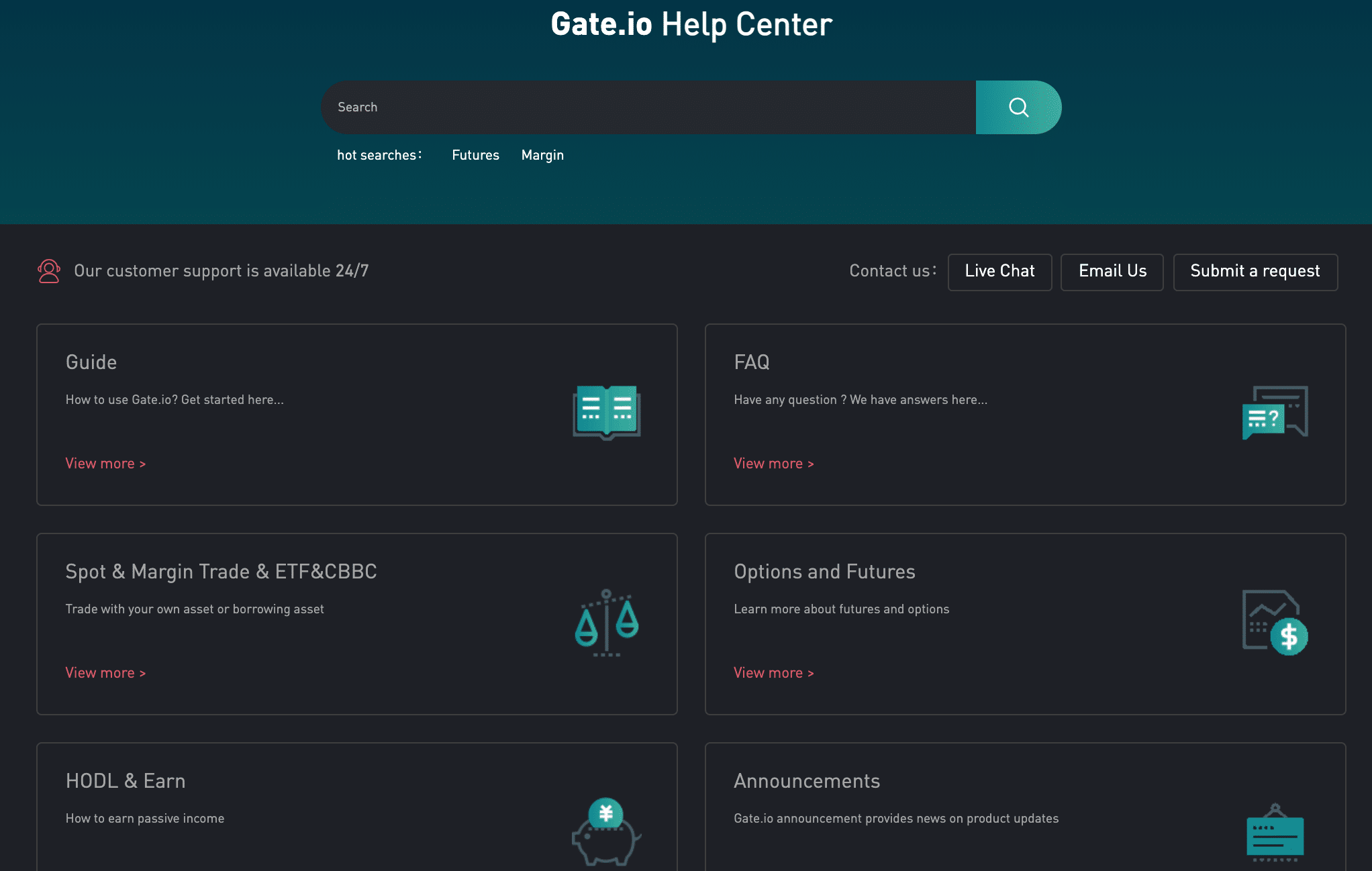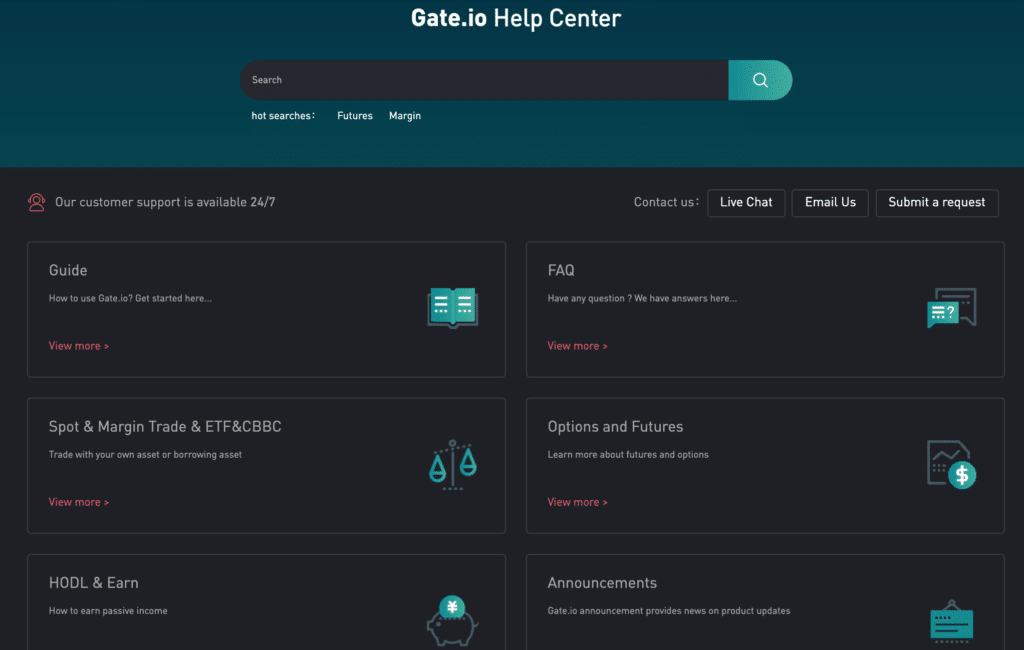 How to Use Gate.io
If you've read our Gate.io review UK up to this point and wish to continue the process with this exchange, we are now going to show you the step-by-step tutorial on how to get started.
Step 1: Sign Up for a Gate.io Account 
First, visit the Gate.io website and sign up for an online account. On the registration form, you are required to insert your country, username, email address, and password.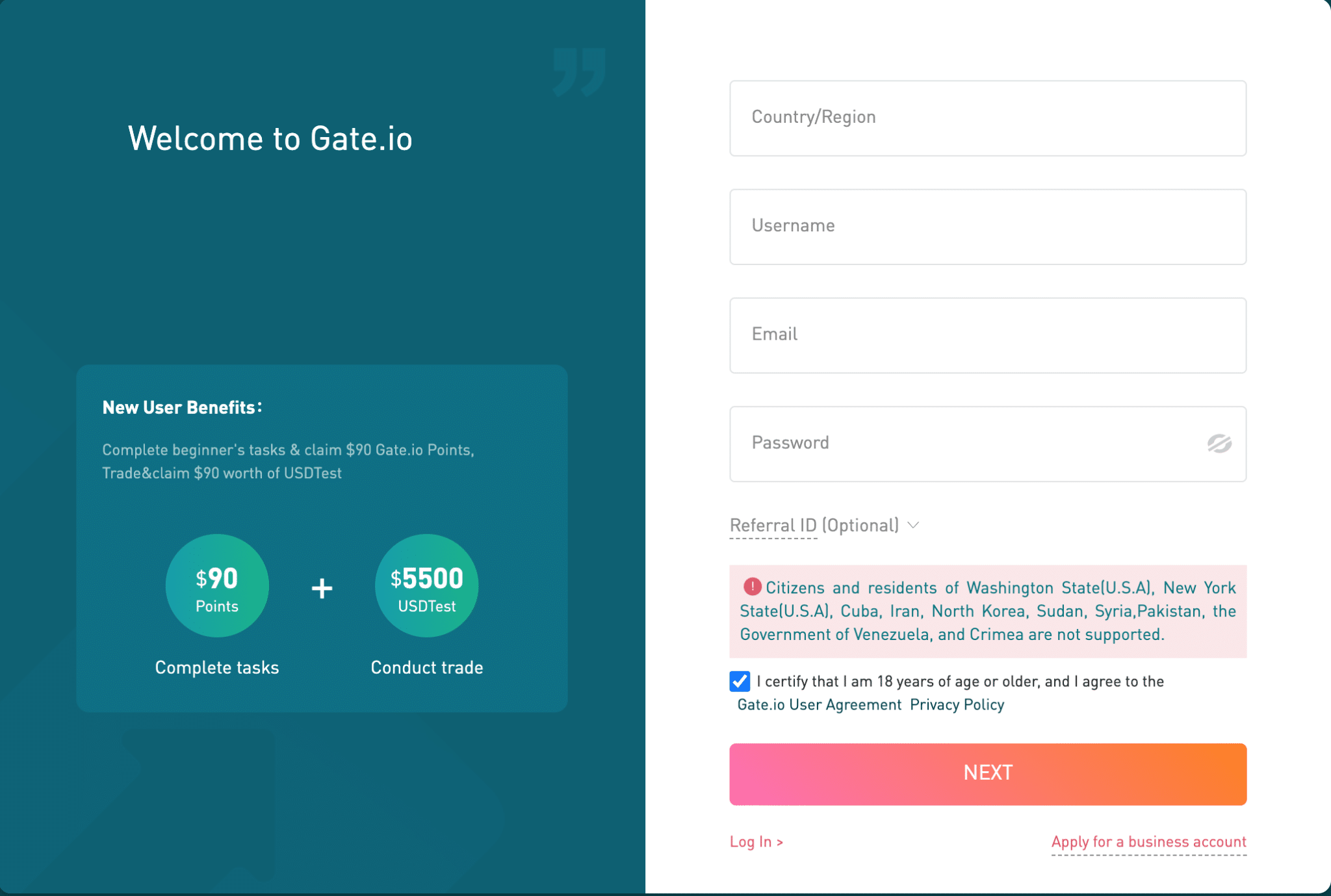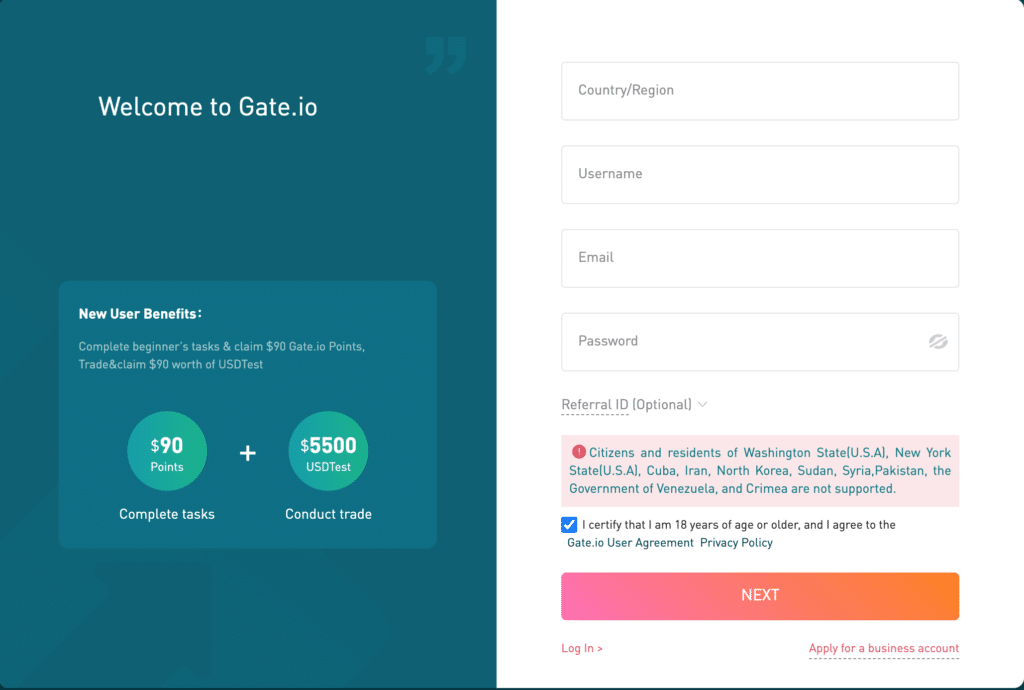 Next, you'll be asked to insert a different password for withdrawals.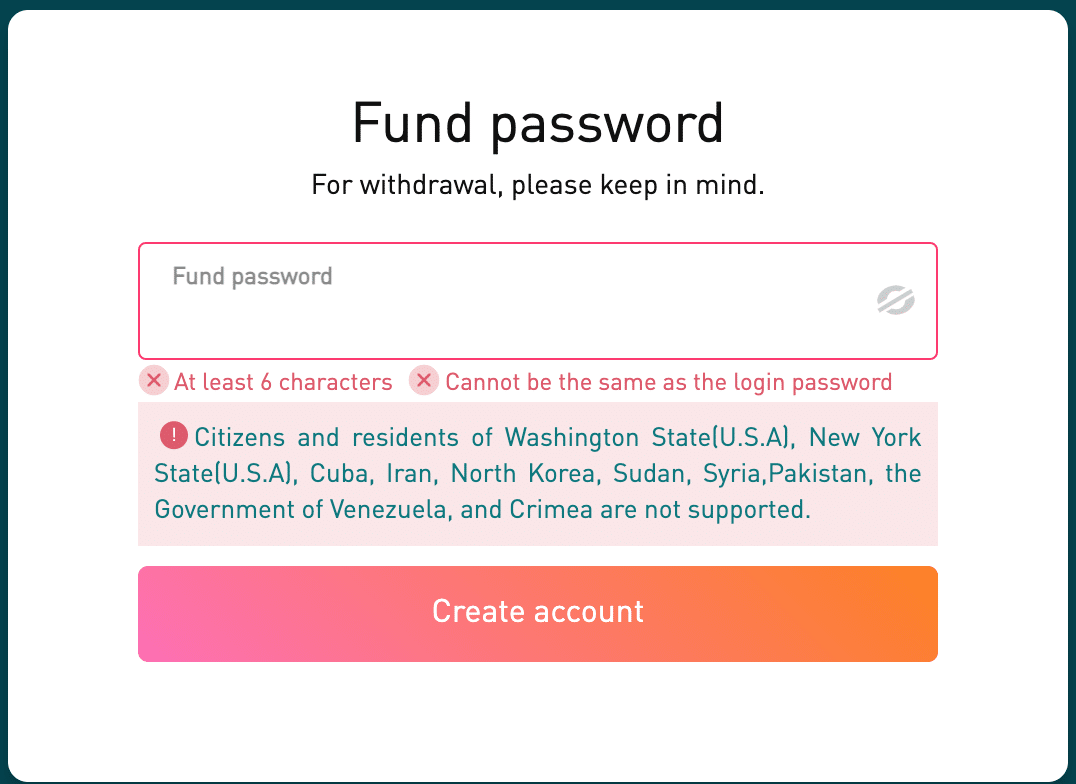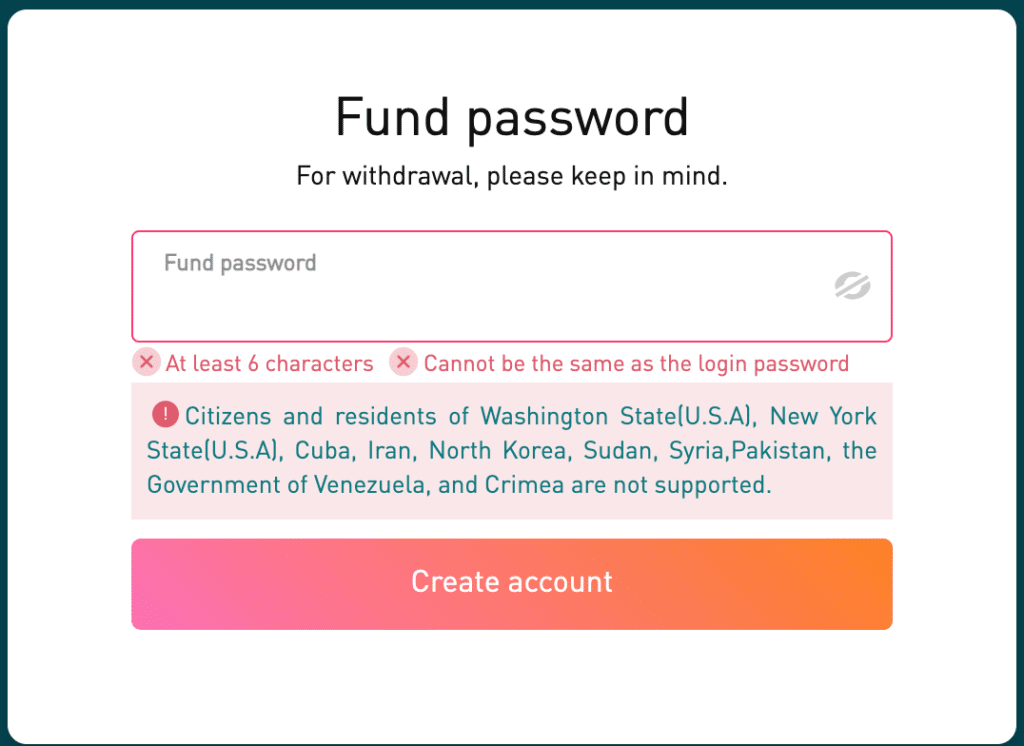 Finally, in order to secure your account, Gate.io then asks you to verify your email address and then log in with your details and insert a code that was sent to you by email.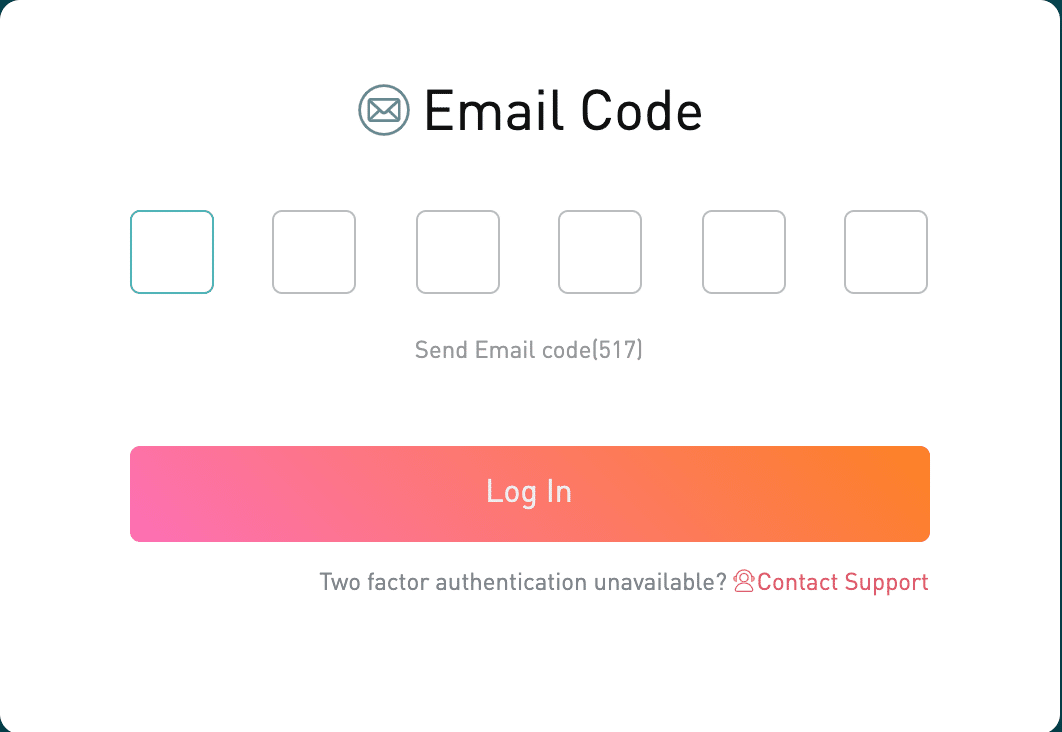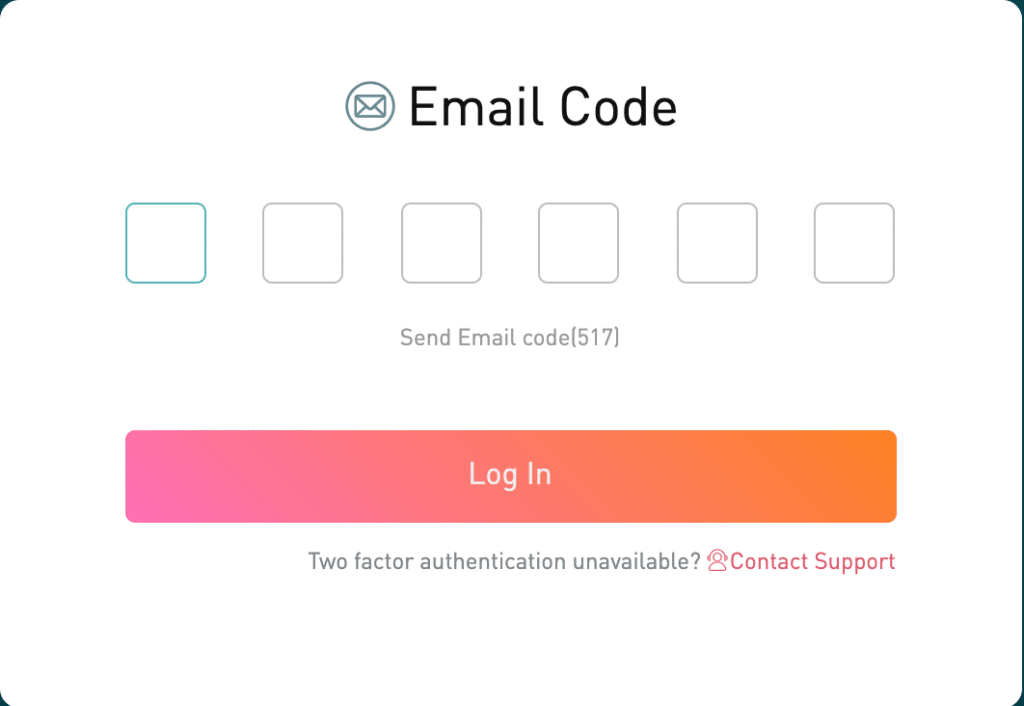 Step 2: Complete KYC and Enable One Time Password (TOTP)
Before you can fund your account and start trading, Gate.io requires you to complete the Know Your Customer (KYC) procedure and set up a one-time password. As such, you need to navigate to your profile and click on the 'Verify' button. From there, you can set up the Two Factor Authentication tool, which is a safety verification tool that requires you to insert a code every time you log in to the Gate.io app. For that matter, you need to download the Google Authenticator app to your mobile device and scan the code that appears on your Gate.io account.
In addition to the 2FA tool, you also need to verify your account. The process includes submitting additional personal information and uploading both sides of the identification document and a selfie image of you holding the documentation.
Step 3: Deposit Funds
After you have completed the verification process, you can then fund your Gate.io account. As we mentioned previously, Gate.io only allows you to deposit funds with cryptocurrencies, meaning you need to own a digital currency before you can make a deposit. In case you do not hold bitcoin or any other coins, we suggest you first check our guide on how to buy bitcoin in the UK.
To make a deposit, you need to navigate to the profile section and scroll down to the 'Deposit' button. From there, you first need to choose the coin you want to use to make a deposit.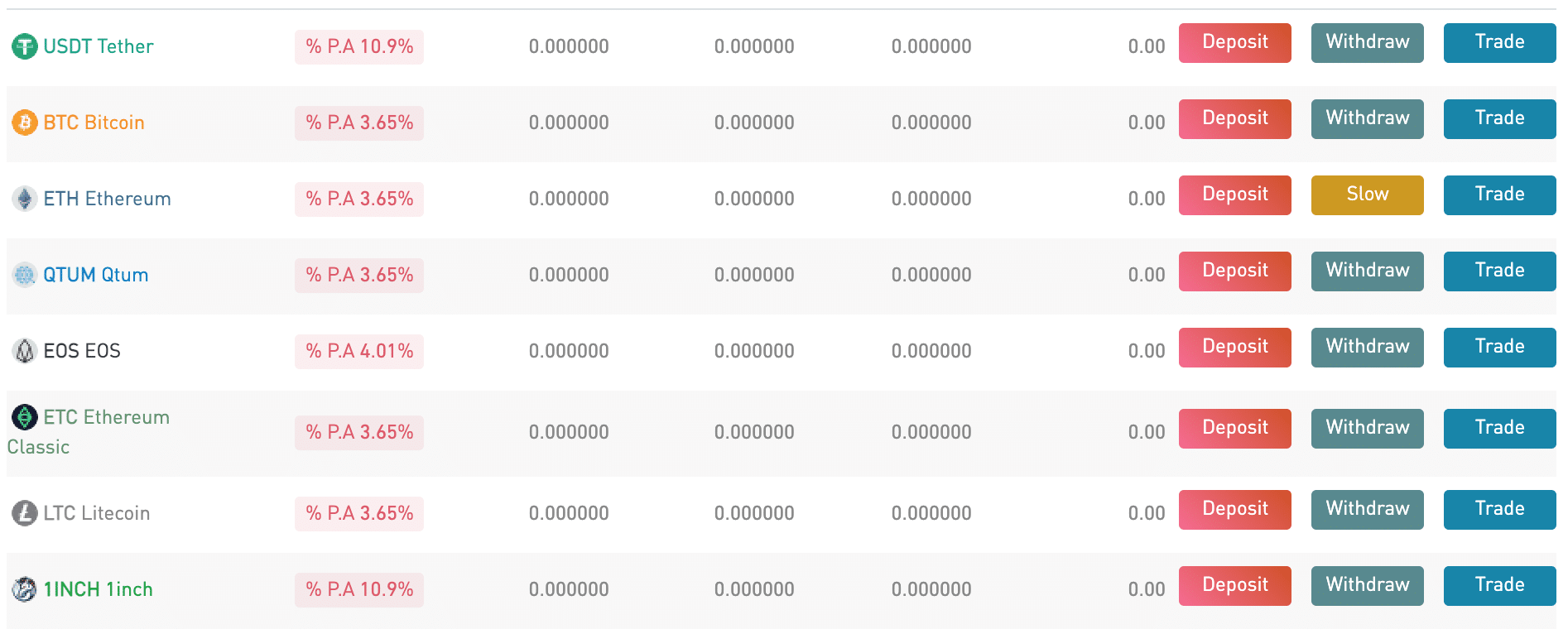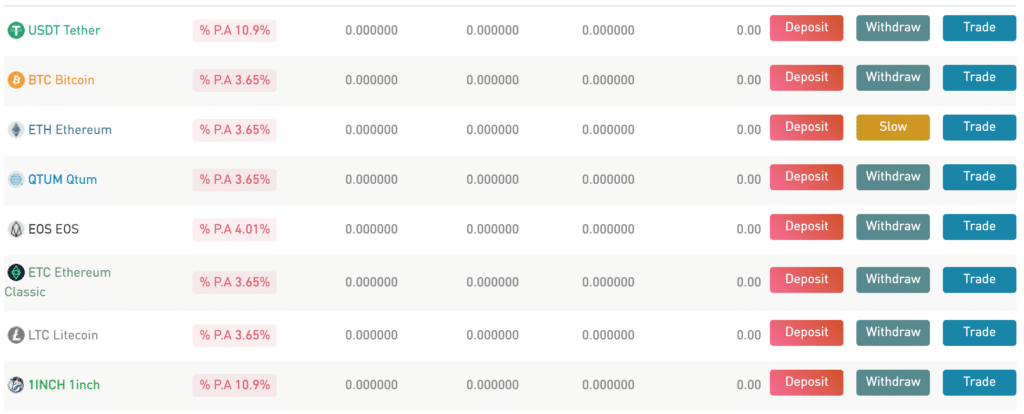 On the next page, you need to scan the QR in your digital wallet and send the coins to the wallet address you received.
Step 4: Trade Cryptocurrencies 
Gate.io offers many options to transact on its platform, which can a bit confusing. To help buy cryptos without making any mistakes, we are now going to show how to buy bitcoin on the Gate.io exchange. Take note that the buying process remains largely the same, irrespective of whether you are choosing to trade via the Standard or Professional version.
First, navigate to the 'Trade' button on the top menu bar and hover on the first choice – the Spot Trading. Then, click on Standard.


Next, you simply need to choose the coin you want to buy and insert the price and the number of coins you want to buy in the order form. Then, click on the Buy BTC button to complete your purchase.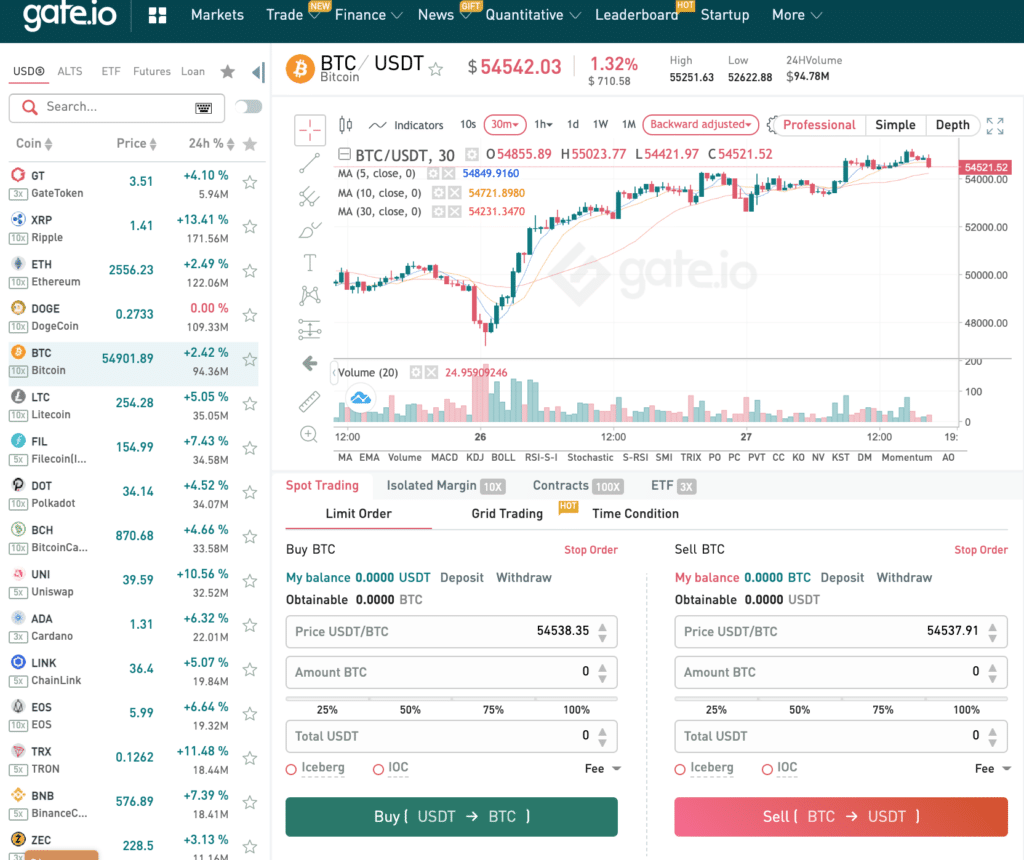 The Verdict 
Obviously, there's a reason why Gate.io is one of the most popular crypto exchanges in the world. The variety of features and the community it has build make it a great platform for crypto enthusiasts who are constantly looking for the new trendy coin to buy, the best HODL opportunities, and other crypto services that you often cannot find on any exchange.
FAQs
Where is Gate.io located?
Is Gate.io regulated in the UK?
What cryptocurrencies can buy with a credit card at Gate.io?
Does Gate.io support PayPal?
What cryptocurrencies can I trade at Gate.io?
What is the maximum amount you can withdraw at Gate.io?