Best Crypto Apps UK 2023
Fact Checked
Everything you read on our site is provided by expert writers who have many years of experience in the financial markets and have written for other top financial publications. Every piece of information here is fact-checked.
Disclosure
Please note that we are not authorised to provide any investment advice. The information on this page should be construed for information purposes only. We may earn commissions from the products mentioned on this site.
Looking for the best crypto app UK? Crypto apps are smartphone apps that allow you to trade crypto on the move. The very best crypto apps allow you to buy, sell, send, receive, exchange and stake crypto – just as you would from your desktop.
Below we review the top ten best crypto apps UK. The good news is that they are all free to download and use. But which one do you choose? We break down what to look for amongst the best crypto apps to pin down the one that is perfect for your trading needs.
Key points on Crypto Apps in UK
Crypto apps can be divided into those that are crypto-only and those that offer a full range of stocks, ETFs, commodities and indices trading.
Amongst the best apps to buy crypto, broker apps generally have a better name for security than apps provided by crypto exchanges.
Like the crypto sector in general, many crypto apps are unregulated; we value the few that do boast regulation from a sovereign authority.
As the most downloaded trading app in the UK.
Top 10 Best Crypto Apps UK for 2022
---
Below we review the top 10 crypto apps. Top features we are looking for include regulation by a sovereign body, a good range of crypto, convenient payment methods (especially PayPal and Apple Pay) and an established user base.
1. Bybit – Best Crypto App UK for Crypto Staking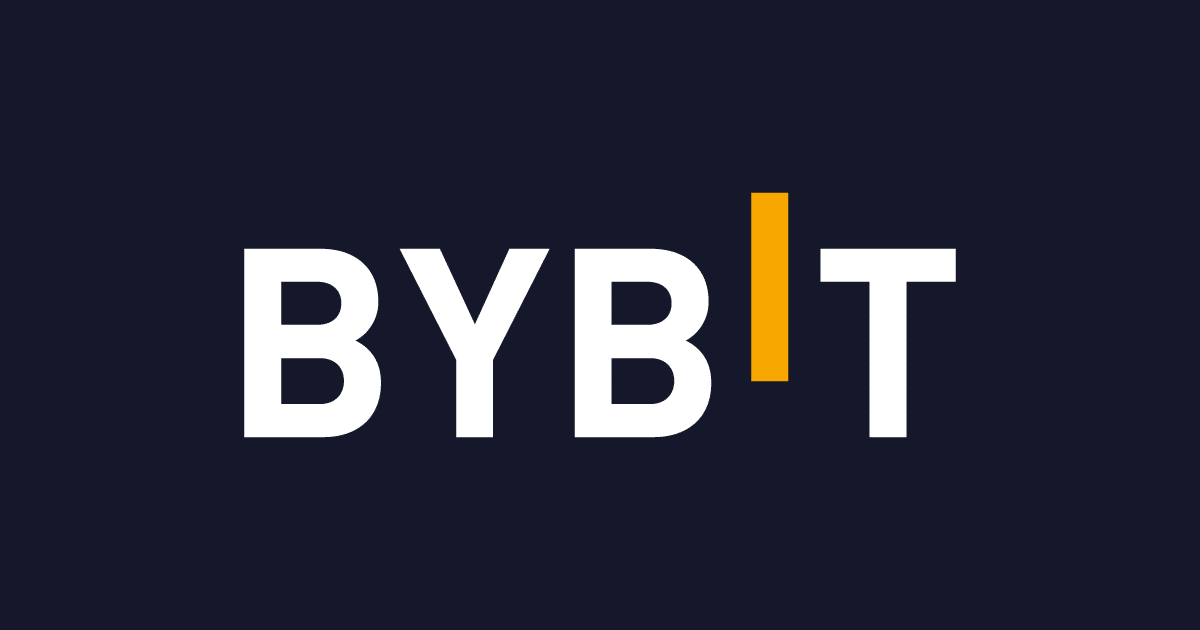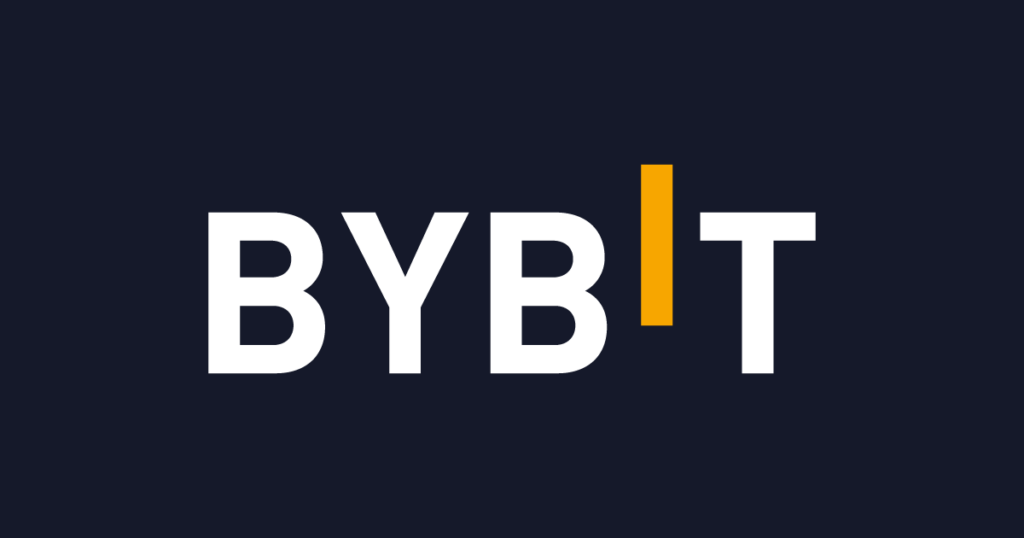 The Bybit app is available for Android and Mac iOS. It replicates the smooth operation of the Bybit desktop setup, which includes Bybit's recognised leadership in platform availability: Most Reliable Trading Platform 2020 awarded by International Investor. With 100,000 transactions processed per second, Bybit pledges to get your orders filled fast.
Bybit is a crypto exchange used by 3m investors based in Singapore. Bybit offers three ways to trade crypto:
You can buy Tether (USDT), Bitcoin (BTC) and Ethereum (ETC) with fiat currency using one of 4 partners (MoonPay, Mercuryo, Banxa and Simplex). All but MoonPay offer convenient Apple Pay deposit.
You can trade your USDT, BTC or ETC for 100+ coins and tokens. A wide range of crypto and tokens is offered, spanning standalone blockchain crypto like Luna (TERRA), metaverse tokens like Sandbox (SAND), DeFi tokens like Aave (AAVE) as well as gaming tokens like Axie Infinity (AXS).
In countries with appropriate regulation, you can trade crypto derivatives contracts using Bybit's perpetual and futures options.

With Bybit you can join 120,000 other investors using the ByFi centre to stake crypto using flexible staking, dual asset mining and DeFi mining. Other handy features with the Bybit app include a market watch widget which you can customise to bring you relevant market intelligence on the move and QR Code wallet address support for seamless crypto transfer.
Pros
100+ crypto coins plus 3 ways to trade crypto
ByFi crypto staking centre
Customer funds held in secure cold wallet
market watch widget you can customise
24/7 live chat customer support
Cons
Range of options can be overwhelming for beginners
Cryptoassets are a highly volatile unregulated investment product. No UK or EU investor protection.
2. Changelly – Best Crypto App UK for Beginners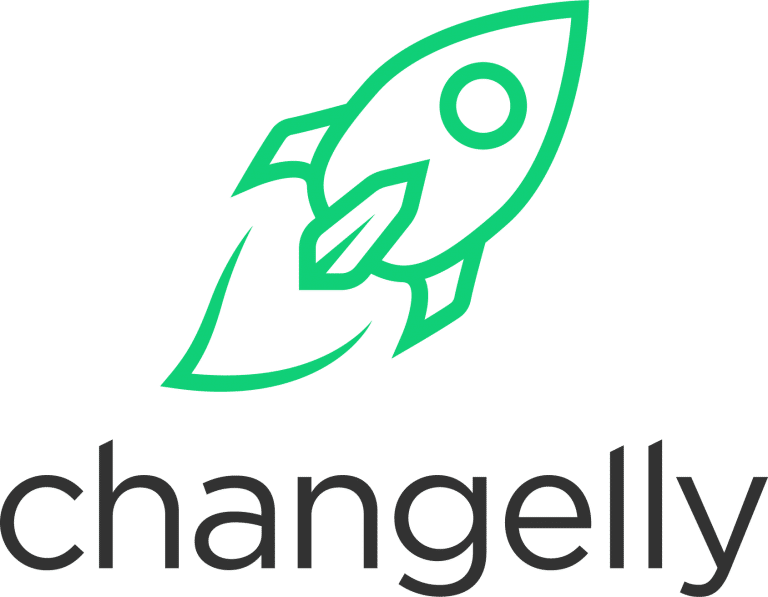 Changelly is a non-custodial crypto exchange, which means you do not have to deposit funds in a proprietary account to trade. Founded in 2015, the exchange's app has a great reputation for beginner traders, offering a simple interface and all the features of the Changelly desktop facility, making it one of the best apps for buying crypto.

The Changelly app offers two ways to buy crypto: you can exchange one crypto for another or buy any of the 230 crypto listed directly via credit card, bank transfer, SEPA and Apple Pay.
A key feature of the Changelly app is that you can lock in exchange rates at the moment of purchase. With crypto being so volatile, prices can change considerably in the time it takes to execute a trade. With the Changelly app, you just click on the anchor icon to fix the exchange rate.
You can download and install the Changelly app from Google Play and the App Store.
Pros
230+ crypto
Buy/sell direct using Apple Pay or bank card
Non-custodial exchange
4.7/5 average score given by 3.3k App Store reviewers
24/7 live chat customer support
Cons
0.25% commission on all trades
Cryptoassets are a highly volatile unregulated investment product. No UK or EU investor protection.
3. Coinbase – Best Crypto App UK for Security


Coinbase is the first crypto exchange to have gone public on the US NASDAQ stock exchange. It therefore has a high public profile as well as a good name for security, with 98% of client funds held in cold storage as well as compulsory 2 factor authentication with every sign-in. On the downside, Coinbase has a reputation for a complex pricing structure involving commissions (flat fee and percentage fee) as well as a standard spread fees. Coinbase CEO E. Choi said recently, though, that a compression of trading fees would be coming 'at some point.' 
The Coinbase app, like the rest of the Coinbase offering, is professional and has received an average score of 4.3/5 awarded by 632k reviewers on Google Play. On the App Store, the Coinbase app did even better, with an average rating of 4.7/5 from 1.6m reviewers.

The Coinbase app allows you to buy crypto with debit card or PayPal. The Coinbase app can be linked to the free in-house (Coinbase) wallet, which makes it easy to move crypto around.
Pros
50+ crypto to trade
98% of client funds kept in cold storage
Free wallet
Coinbase Pro upgrade option
Crypto rewards for learning about crypto
Cons
Complex pricing structure
3.99% fee on credit card transactions
Cryptoassets are a highly volatile unregulated investment product. No UK or EU investor protection.
4. CoinJar – Best Crypto App for Android

Like its desktop counterpart, the CoinJar crypto app offers no-frills crypto trading for a select range of 40+ coins and crypto pairs. With the CoinJar app you can trade crypto in two ways: either by buying/selling directly or by trading crypto pairs. For direct trades, expect a commission of 1% plus spread fees. For crypto pairs, CoinJar uses a maker/taker system with a relatively low commission of 0.08%-0.2% depending on historic trading activity.
The CoinJar app is weighted to offer a good range of payment options to Australian investors in particular, but UK crypto traders can deposit funds using bank transfer.
Apple users will be pleased to hear that the CoinJar app received an excellent average rating of 4.7/5 from over 10k reviewers. On Google Play, however, it is a different story: here CoinJar achieved an average rating of only 3.4/5, with the majority of reviewers either loving it or hating it.


The CoinJar app offers an in-house way of diversifying your crypto investment. CoinJar Bundles operate with Smart Portfolios, allowing you to buy into strategic positions. The app also offers a Mastercard which you can use to spend your crypto.
In late December 2021, CoinJar extended its range of available crypto with 7 new tokens available including popular dog token Shiba Inu (SHIB).
Pros
40+ crypto supported
90% of client assets kept in cold storage
Coinjar Bundles and Coinjar Mastercard
4.7/5 Google Play user ratings
Slick, simple interface
Cons
No debit card, PayPal or Apple Pay payment options
No iPad version
Cryptoassets are a highly volatile unregulated investment product. No UK or EU investor protection.
5. Binance – One of the Best Crypto Apps for Fees

As the biggest crypto exchange in the world, it is no surprise that Binance offers a well-received crypto trading app.
The Binance app has received an average score of 4.3/5 from 570k reviews on Google Play and 4.7/5 from 96k reviews on the App Store. Some recent reviewers, however, complain of delays with the verification protocols that Binance have introduced this year.
With the Binance app you can trade crypto in different ways. You can use fiat currency in your account or credit card to buy crypto direct from Binance. Or you can use up to 54 payment methods to engage in Peer-to-peer (P2P) trading, which means trading crypto with other Binance users or third-party providers. Binance offer their own free Trust wallet which you can link with the app.
The Binance app is stuffed with options, including saving/staking and crypto futures. To avoid user overload, the app defaults to the streamlined Binance Lite suitable for beginners – and users can choose to switch up to the full-featured version.
Pros
400+ crypto coins on offer
App provided by the biggest crypto exchange globally
Some of the lowest crypto fees around (0.1% commission)
Free Binance Trust wallet
Powerful features
Cons
User complaints about verification process
Cryptoassets are highly volatile unregulated investment products. No UK or EU investor protection.
6. Gemini – Best Crypto App for Regulation

Gemini is a crypto exchange based in New York, USA. Unusually for a crypto exchange, Gemini offers the reassurance of a license (from the New York Department of Financial Services).
To cater for different levels of experience, Gemini offers two apps: the standard app, and the Gemini Active Trader app (for advanced users). A stand-alone wallet is not available, but users can store their crypto in Gemini's custodial hot wallet (which is insured) or cold storage system.
For its standard app, Gemini uses a two-tiered fee structure which differs depending on whether you are using the mobile or desktop app. Via smartphone you pay a convenience fee of 0.5% plus a variable transaction fee depending on the scale of your trade. Trades above £150, for example, attract a transaction commission of 1.49%.
Pros
Insured/cold custodial wallet
40+ crypto
Variable app options depending on experience
Gemini credit card
License from NYDFS
Cons
Cryptoassets are highly volatile unregulated investment products. No UK or EU investor protection.
7. Kraken – Best Crypto App UK for Ease of Use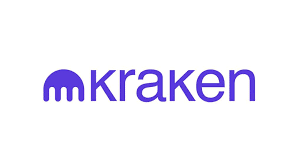 Kraken has been in business for a decade as a crypto exchange. The exchange also boasts the rare accolade of never having been stolen from, making it one of the best crypto exchange apps in terms of security. To cater for different levels of crypto trading experience, Kraken offers 3 UK crypto apps: Kraken Futures (not available in the UK), Kraken Pro and the Kraken app (suitable for beginners).
The standard Kraken app has attracted an average rating of 4.4/5 from almost 15k reviewers on Google Play. Just 125 users have given a review on the App Store with an average rating of 4.7/5.
Kraken offers 50+ crypto to trade on its mobile app, with GBP deposit available via Apple Pay, credit card and bank transfer.
On its standard app, Kraken charges a commission of 0.9% on stablecoin purchases and 1.49% on all other crypto. A sliding maker/taker scale (0.26% max) is offered on the Kraken Pro app.
Pros
50+ crypto
Offers crypto staking
Apple Pay deposit available
Established business founded in 2011
Different apps for different experience levels
Cons
3.75% card purchase/digital wallet fee
Cryptoassets are highly volatile unregulated investment products. No UK or EU investor protection.
8. Revolut – Best Crypto App for Digital Banking

Revolut offers crypto trading as part of its digital banking smartphone app. The emphasis here is on simple crypto trading without any frills. The interface is easy to use with 50+ crypto to buy and sell.
Using the Revolut app gives you access to the Revolut crypto exchange. This has the disadvantage that, unless you sign up for the Revolution Metal Account at £12.99 per month, you cannot withdraw real crypto to your crypto wallet – trades are executed as virtual CFD transactions only. Even Metal subscribers can only withdraw a max of £1000 per month in Bitcoin (BTC). Users further complain that the prices on the Revolut crypto exchange rarely reflect the spot prices on other exchanges because Revolut uses a volume-weighted average price.
For standard account holders, a flat commission of 2.5% applies to every crypto trade. That is 2.5% to buy and then 2.5% to sell. This is certainly not the best app for crypto fees.
With Revolut, you cannot deposit funds with either Apple Pay or PayPal, but you can use UK Faster Payments, SWIFT and SEPA.
Pros
Trusted brand
Simple user interface
50+ crypto on offer
Pre-paid debit card
PIN-based login security
Cons
Expensive fees
No crypto staking
Cryptoassets are highly volatile unregulated investment products. No UK or EU investor protection.
9. Bitstamp – Best Crypto App UK for Biometric Security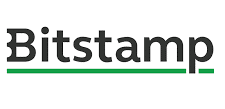 With the Bitstamp app, a high premium is put on ease of use and security. You can log in with face ID or fingerprint touch. Beginners can opt for a simplified interface (as Binance does with its Binance Lite) or choose the advanced Tradeview interface with more trading options. A real bonus offered by Bitstamp in terms of utility is that you can send and receive crypto from your Bitstamp account with the simplicity of a QR code address.
Like Binance, Bitstamp employ a sliding scale of commission for all crypto transactions. This hinges on your 30 day historic trading volume. A maximum fee of 0.5% applies to traders who have traded less than $10,000 in the last 30 days – falling to zero commission if you have been trading $20m or more. Watch out for direct card purchase: there is a hefty 5% instant service fee. Deposit and withdrawal fees apply depending on the method used.
On Google Play, the Bitstamp app has attracted an average rating of 4/5 from 10k reviewers. On the App Store, the average rating is 4.8/5 from almost 5k reviews.
Pros
40+ crypto on offer
Biometric login option
Credit/debit card purchase supported
Crypto staking with Bitstamp Earn
95% of crypto holdings stored offline
Cons
5% charge on instant credit card purchase
Cryptoassets are highly volatile unregulated investment products. No UK or EU investor protection.
Best Crypto Apps Comparison
| App | # of Cryptos | Pricing Structure | Fee for Buying Bitcoin | Wallet | Licensing |
| --- | --- | --- | --- | --- | --- |
| | | | | | |
| Bybit | 100+ | Depends on partner provider | Varies by instrument/third-party provider | No | NA |
| Changelley | 230+ | 0.25% commission, spread fees apply | 0.25% commission plus spread | No | NA |
| Coinbase | 50+ | Flat or percentage (1.49%/3.99%) commission plus 0.5% spread | 0.5% spread plus  commission fee | Yes | FinCEN |
| Coinjar | 40+ | 1% commission plus spread | 1% commission plus 0.2% spread | Yes | NA |
| Binance | 400+ | Sliding scale of commission for spot trading, tight spreads, plus variable fees for P2P trading | 0.1% commission plus spread | Yes | NA |
| Gemini | 40+ | Convenience fee (0.5%) + transaction fee depending on scale of transaction | 0.5% convenience fee plus transaction fee plus spread | Yes | NYDFS |
| Kraken | 95+ | 0.9% commission on stablecoins, 1.49% on all other crypto, plus spread | spread plus 1.49% commission | No | FinCEN |
| Revolut | 50+ | Flat commission plus spread | spread plus 2.5% commission | No | NA |
| Bitstamp | 40+ | Sliding commission scale plus spread | 0.5% max plus spread | No | NA |
How to Choose the Best Crypto App for You
Regulation and Security
Apps provided by crypto exchanges are rarely regulated. Binance offers a fall-back in the event of financial disaster in the form of their own insurance fund called SAFU. The scarcity of regulation and insurance amongst crypto exchanges is why we recommend the broker Bybit's app, with its regulation by the FCA, as the best overall crypto app UK. As the FCA says, 'Most firms advertising and selling investments in cryptoassets are not authorised by the FCA' – so Bybit is the welcome exception.
User Experience
Users have massively-varied experiences of crypto apps, as you can see if you browse through some reviews on Google Play and the App Store. The small size of smartphone screens means that we cannot realistically expect anything too complicated from even the best crypto apps to work well. Apps like Coinjar, Binance (Binance Lite version), Bybit and Changelley work better on smartphones than more complex rival applications. Verification can be a problem too with mobile apps, so we suggest using apps which allow you to verify your ID using your desktop.
Tradable Cryptos
Of the best crypto apps UK, Binance is the clear market leader in providing a choice of 400+ coins and ERC-20 tokens to trade. Given that Binance is the biggest crypto exchange in the world, this is not surprising.
Fees
Bybit is alone amongst the best crypto apps UK we have reviewed in offering on cryptocurrency trades (but note that spreads with brokers are rarely as tight as those offered by exchanges). Arguably, this makes the Bybit app the best app to buy crypto. Changelley and Coinjar are helpful to users in providing a simple fee structure. But other apps, notably Coinbase and Kraken, let themselves down by providing a complex and expensive fee structure. If you plan to use a credit card to buy crypto with any exchange, be sure to check out any commission charge – and steer clear of Bitstamp with its 5% credit card charge for instant purchases.
Trading Tools and Features
As we have noted in our crypto apps review, trading tools need to be kept simple to work well on a smartphone screen. If you want powerful tools, we suggest you stick to the desktop versions of the best crypto trading apps UK. The best app features are ones that balance usefulness with simplicity. Bybit's customiseable market watch widget is also a strong innovation.
Device Compatibility
All of the apps we have reviewed are available for Android and Mac iOS smartphones.
Payment Methods
Apps which offer PayPal and Apple Pay are great for easy deposit and withdrawal via smartphone. Some apps charge for debit card purchases and deposits, which offsets their convenience value. Binance offers a staggering 54 ways to pay if you trade crypto with their P2P programme.
Customer Service
Some apps provide telephone customer service. This is optimal. Ticket customer service is often looked down on in comparison – but it all depends on how fast the company is to respond. Keeping a written log of the course of a complaint or technical issue offers the advantage of keeping the app provider on the spot.
How to Download a Crypto App and Start Trading
Using Bybit's crypto app as an example, we show you below how easy it is to get signed up and get trading crypto from your smartphone.
Sign up
Sign up with Bybit on the desktop app. You will need to upload scans to verify your ID as well as your address.
You will receive an email to notify that your details have been verified.
Download App
Head to Google Play (Android phones) or the App Store (Apple) and download the Bybit trading app on to your smartphone.
Deposit
To get going, press the blue 'Deposit Funds' at the bottom left of your screen. You can use PayPal, credit/debit card or bank transfer to deposit GBP with Bybit.
Also available are payment providers Trustly, Rapid Transfer, Neteller and Skrill.
Buy/Trade Cryptos
You can search for crypto in Bybit's top toolbar, or browse through all available coins and pairs by pressing 'Discover' on the left toolbar and then selecting 'Crypto' from the middle menu.
To trade, click on a crypto's name or logo to bring up its homepage. Here you can review stats, newsfeed and research – as well as access powerful charting options. Press the blue 'Trade' button to detail your trading instructions.
Enter the amount of crypto you want to buy (which will be shown in Bybit's native USD currency). Press the Open Trade button. Your trade order will be fulfilled and you will receive an onscreen notification.
Conclusion
So what is the best app for buying crypto UK? For its FCA regulation and ease of use we recommend the Bybit app as the best of the crypto portfolio apps and the best crypto app UK.
Access to cryptocurrency staking, a standalone wallet and Bybit's customizable Portfolios come as standard with the Bybit app, which makes it a good choice for beginners and advanced traders alone.
Cryptoassets are highly volatile and unregulated in the UK. No consumer protection. Tax on profits may apply.
Frequently Asked Questions on Crypto Apps
What crypto apps are there in the UK?
What is the best crypto app?
What is the cheapest crypto trading app UK?