Although US stocks like Apple and Amazon get much of the attention lavished on the tech industry, the NASDAQ isn't the only place to find tech stocks. In fact, the London Stock Exchange is home to more than 200 fast-growing UK tech companies.
Many of these technology companies don't share the extreme valuations of their cousins across the pond. However, they have the same potential to shake up stodgy old industries and produce significant returns for investors. If that sounds like a winning combination, you're in the right place.
In this guide, we'll take a closer look at the 10 best UK tech stocks you can buy in 2021.
Top UK Tech Stocks Stocks 2021
dotDigital – Fast-growing marketing platform – Invest Now
Sage Group – Transitioning to SaaS accounting – Invest Now
Keywords Studios – Powering the world's video games – Invest Now
GB Group – Building identity management solutions
Moneysupermarket.com – Inexpensive UK fintech stock 
Blue Prism Group – Enabling back-end business automation
Ocado – Leading online grocery tech
FDM Holdings – Highly profitable tech consulting
Team17 – Mid-cap video game maker
RightMove – Dominant company in online home buying
Best UK Tech Stocks to Buy Reviewed
1. dotDigital – Fast-growing Marketing Platform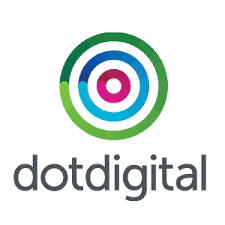 dotDigital (DOTD) specializes in email marketing and offers groundbreaking Engagement Cloud technology. This platform gives companies a huge suite of tools to make their marketing campaigns more effective, making dotDigital an essential partner for virtually every large company in the UK and beyond.
In fact, more than 4,000 brands currently use dotDigital's software. Going forward, we expect to see dotDigital benefit from the continuing growth of eCommerce and the introduction of many smaller brands into the online market.
dotDigital had a strong 2020, growing 56% to 162p by the end of the year. Despite that, the company's price-to-earnings (PE) ratio is sitting at a very inexpensive 27.2. The company pays a modest dividend of 0.66%, and it has enough cash on hand to cover that payout more than 5 times over.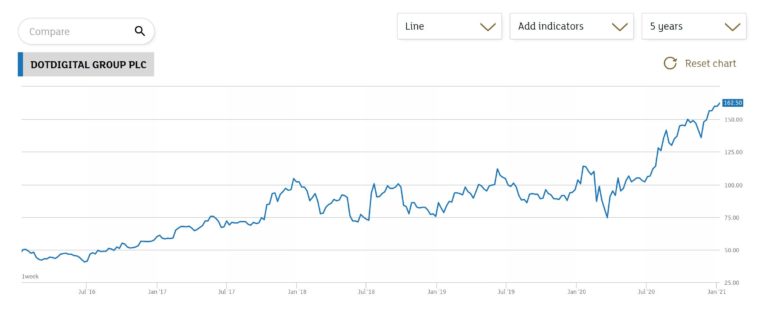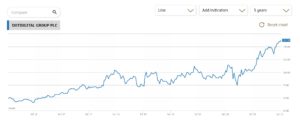 Your capital is at risk.
2. Sage Group – Transitioning to SaaS Accounting


Sage Group (SGE), which produces online accounting software, had a much more difficult 2020 than the rest of the tech sector. As the company switched to subscription services, it reported a drop in operating profits of 3.7%. Although that doesn't sound like much, most other tech companies, including US competitor Intuit, were extremely successful last year.
In response to the news, Sage Group's share price dropped 17% in the month of December. However, we think that's an overreaction by the market. Sage managed to increase its recurring subscription revenue by 20% in 2020 and is making a concerted effort to move its customers onto a high-revenue SaaS model. That will come with growing pains, but offers the promise of long-term profits.
In the meantime, Sage Group is one of the best UK tech stocks to buy from a fundamental perspective. The company has a PE ratio of 25.4 and a valuation of £6.24 billion. It also sports a dividend yield of 2.4%, making it one of the best income investments in the tech sector.


Your capital is at risk.
3. Keywords Studios – Powering the World's Video Games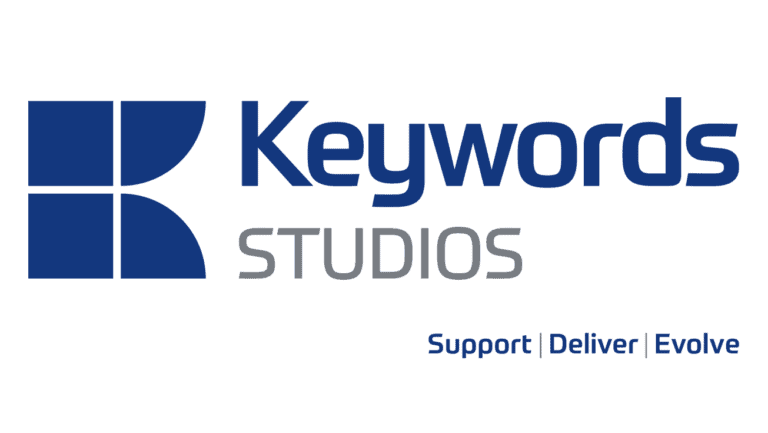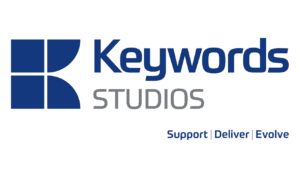 Keyword Studios (KWS) is a powerful company in one of the fastest-growing industries in the world: video gaming. This company provides art, development, audio, and quality control services for 23 of the top game developers in the world, such as Nintendo, Activision Blizzard, and Electronic Arts.
The firm had a banner year in 2020 despite the COVID-19 pandemic. In fact, Keyword Studios announced that its work from home policy actually helped cut down operating costs and boosted its bottom line. Investors took note of the company's gains, boosting the shares by nearly 95% last year and giving Keyword Studios a £2.1 billion market cap.
Going forward, we see very little that can hold back this company. The video game industry is rapidly expanding, which means more business from all of the Keywords' clients. In addition, the company just acquired a small competitor, g-Net Media, to build out its marketing capabilities.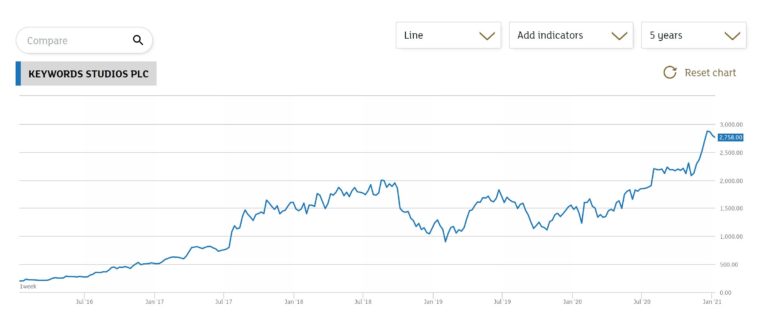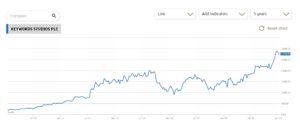 Your capital is at risk.
4. GB Group – Building Identity Management Solutions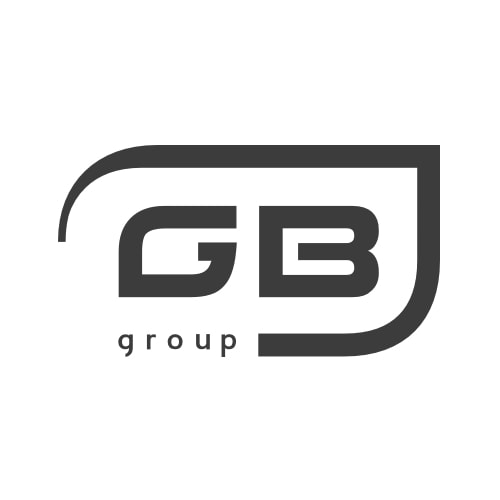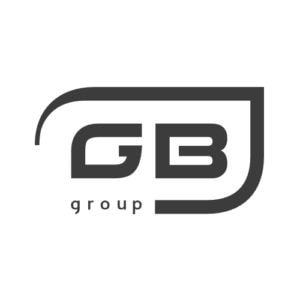 GB Group (GBG) is another tech stock to watch in a burgeoning industry. This company builds identity management solutions for blue chip companies like Nike and IBM, as well as for banks like HSBC. The company has seen strong customer retention, which is a good sign that its identity verification products are among the best on the market.
GB Group shares have more than doubled in the past 3 years and grew 30.5% in 2020. The company currently has a market cap of £1.8 billion and a PE ratio of 66, but we don't think it's overvalued given the growth potential of the identity management industry. Especially as more companies go fully remote in the wake of the coronavirus pandemic and network attacks pick up speed, identity verification for employees will become a huge focus of security efforts around the world.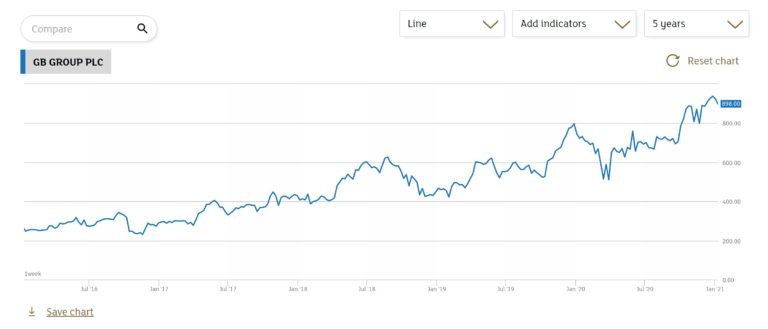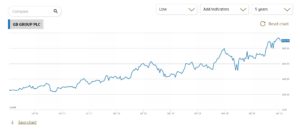 Your capital is at risk.
5. Moneysupermarket.com – Inexpensive UK Fintech Stock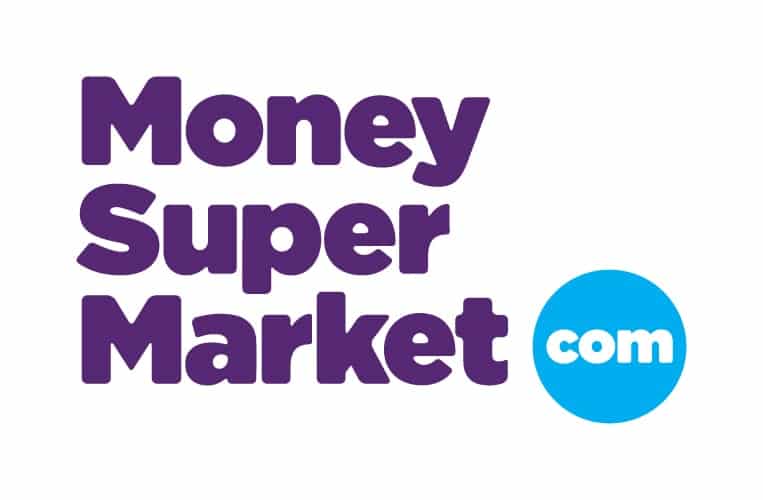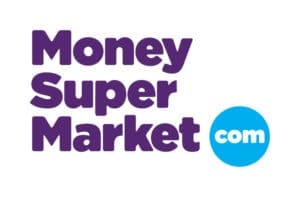 Moneysupermarket.com (MONY) was one of the few tech stocks in the UK to end 2020 with a lower share price than it started with. In fact, the company is actually down around 15% over the past 5 years. So why do we think this is one of the top tech stocks to buy in 2021?
Firstly, because Moneysupermarket.com shares are cheap right now. The company is trading with a PE of just 18.7, making it one of the least expensive UK tech stocks. In addition, the company pays out a dividend yield of over 3.5%.
Second, Moneysupermarket.com should see a strong recovery in 2021 after suffering from the coronavirus pandemic. The company lost revenue from its travel insurance and personal finance divisions thanks to the UK and European lockdowns and slow issuance of new loans by UK banks. These revenue sources will return this year, and Moneysupermarket.com could see further growth from new partnerships with UK banks.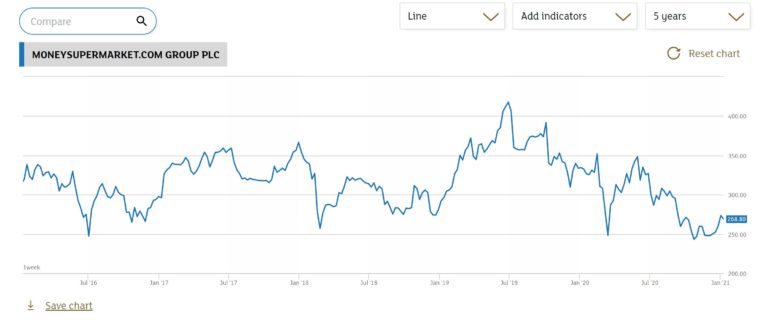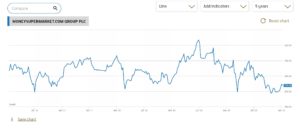 Your capital is at risk.
6. Blue Prism Group – Enabling Back-end Business Automation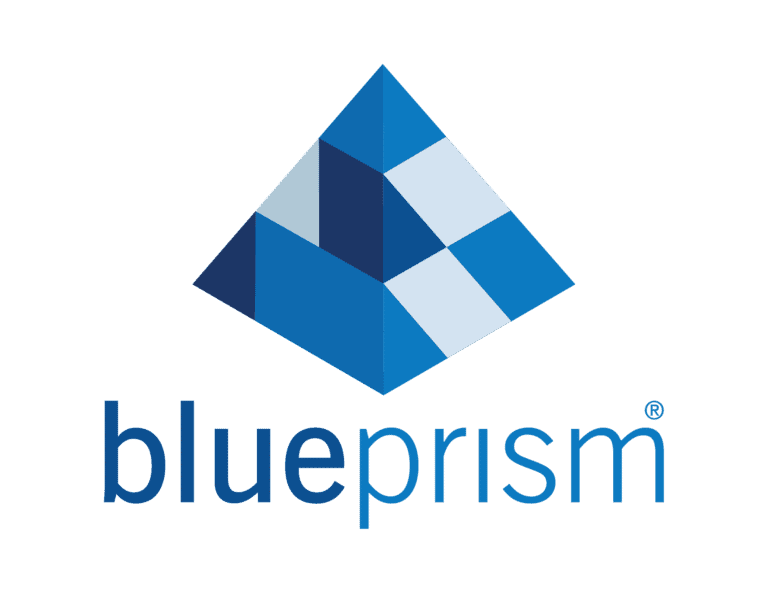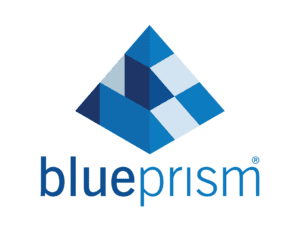 Blue Prism Group (PRSM) is one of the best UK tech stocks to watch in the years ahead. This software company uses artificial intelligence and basic coding to automate back-end office processes. That might not be the most exciting use of artificial intelligence, but it's one of the most important applications from the perspective of cutting down on business costs.
Over the long term, Blue Prism should benefit from the COVID-19 pandemic. The crisis forced a lot of companies to rethink what parts of their businesses rely on human workers, and that meshes perfectly with Blue Prism's pitch. In the short term, however, Blue Prism shares suffered due to the lockdowns since the company couldn't easily bring on new business in the middle of a crisis.
The company isn't yet profitable, so it's a high-risk investment compared to some of the other UK tech stocks we're recommending. That said, Blue Prism Group has plenty of cash on hand to grow its business thanks to a recent funding round.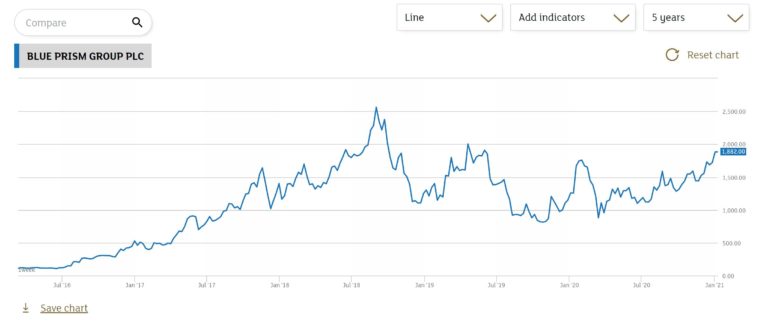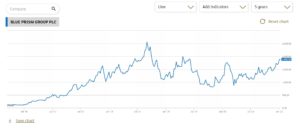 Your capital is at risk.
7. Ocado – Leading Online Grocery Tech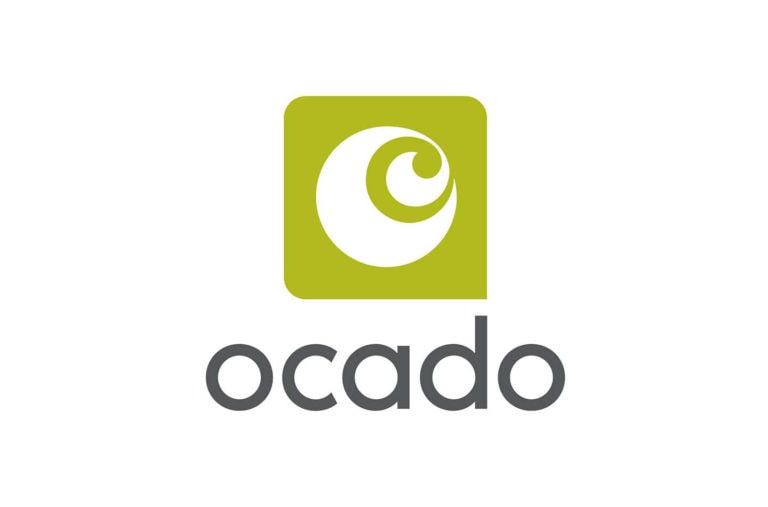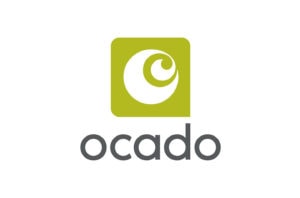 Ocado (OCDO) was one of the hottest stocks in the FTSE 100 in 2020, in large part thanks to the COVID-19 pandemic. This UK tech company builds automated warehouses for online grocery fulfillment – something that didn't seem like a huge deal until lockdowns came into effect around the world. It also has a joint venture with Marks & Spencer to deliver that grocer's food around the UK.
Ocado shares jumped more than 90% in 2020, and the company recently raised earnings guidance following the December lockdown in the UK. Ocado doesn't have the market share to challenge established supermarket stocks like Tesco, but the real value of this company lies in its ability to partner with existing supermarkets. For example, Ocado is helping Kroger build 20 new automated warehouses in the US.
For now, consider Ocado a high risk investment. We think this company has a huge potential, but it's not profitable and its valuation nearly rivals that of Tesco.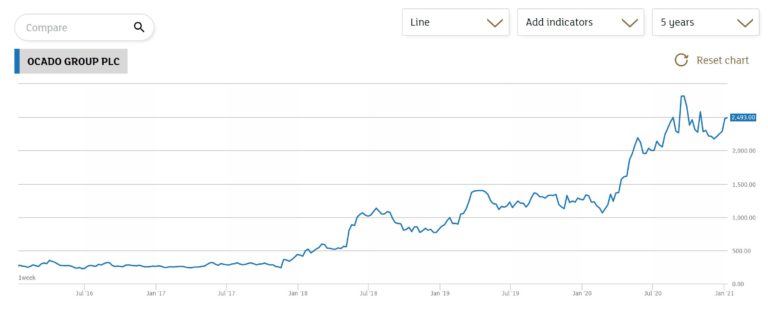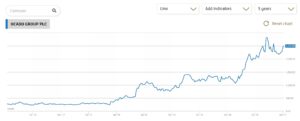 Your capital is at risk.
8. FDM Holdings – Highly Profitable Tech Consulting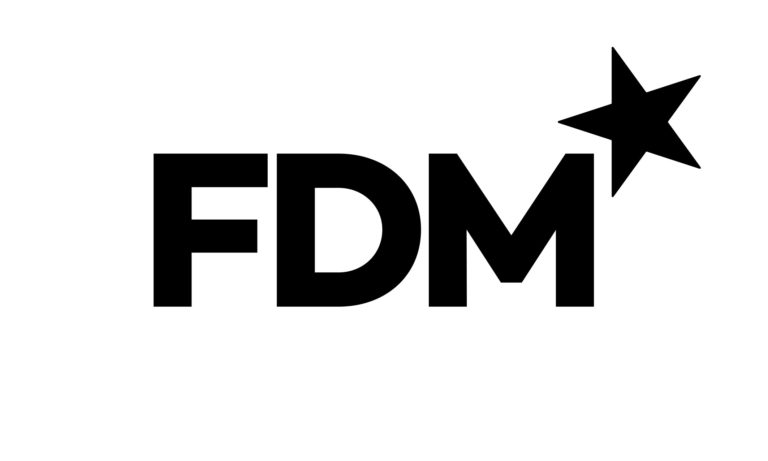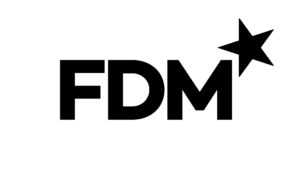 FDM Holdings (FDM) isn't the most flashy tech company in the UK, but it is one of the strongest performings. This company trains businesses' employees in IT and administrative practices, as well as deploys its own team of IT consultants that can work in-house in any business where they're needed.
The demand for this type of consulting is bigger than many investors realize. FDM Holdings has nearly doubled its revenue over the past 5 years and has profits of over £40 million. It also pays out a generous 3.3% dividend yield and has a PE ratio of just 28.
Going forward, FDM Holdings' momentum should continue. The COVID-19 pandemic is already accelerating the digital transformation, and companies are going to need help and training to make the leap to online operations.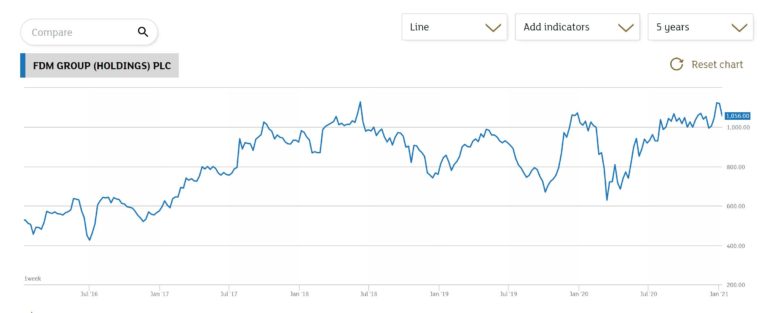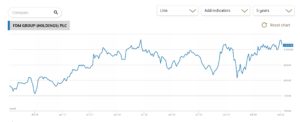 Your capital is at risk.
9. Team17 – Mid-cap Video Game Maker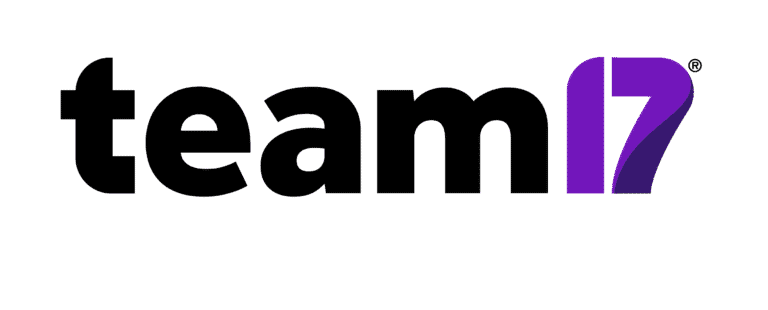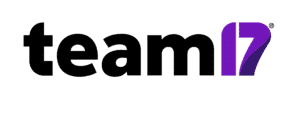 Team17 (TM17) shares nearly doubled in 2020 and this company's momentum shows no signs of slowing. The video game maker has produced several wildly popular games for Xbox and Playstation 5, and there's no shortage of demand for new games in this market.
Team17 is listed on the AIM and has a market cap of just over £1.1 billion, which may be too small for some investors. But if you're willing to take on a mid-cap growth stock, Team17 is very attractive. It has a PE ratio of 59, which isn't bad considering how fast the company is growing, and the margins on its video games are excellent.


Your capital is at risk.
10. RightMove – Dominant Company in Online Home Buying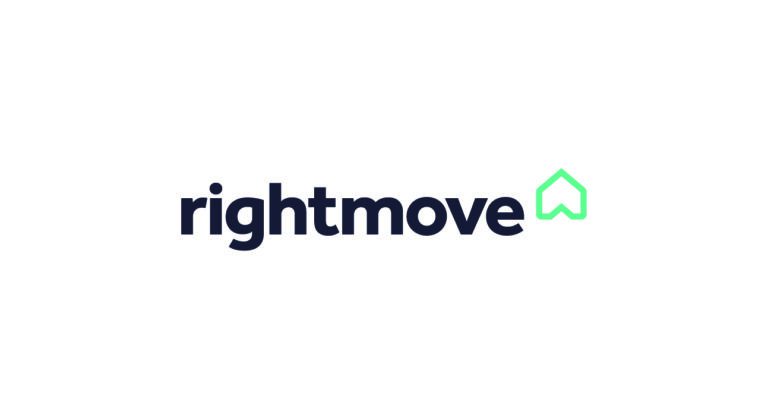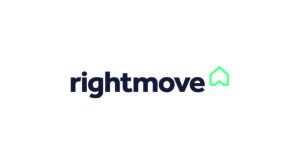 RightMove (RMV) is revolutionising the way that people buy and sell property in the UK. Through this FTSE 100 company's online portal, owners can list their homes and buyers can browse through available properties.
What makes RightMove particularly attractive to us is that it dominates online home buying in the UK. The company controls more than 85% of the online home buying market share in the UK and has more than 50% as many online listings as any competitor.
Despite this dominant position, RightMove shares are far from overvalued. The company has a very reasonable PE of 40 and the shares actually ended 2020 slightly down from where they started. To be sure, the COVID-19 pandemic hit RightMove's bottom line, but we think the real value of this company is as a long-term investment. Home buying is going increasingly digital, just like everything else, and RightMove is well-positioned to capture that trend in the UK.


Your capital is at risk.
Are UK Tech Stocks Stocks a Good Investment?
Tech stocks were among the highest-flying investments in 2020 when the coronavirus pandemic accelerated trends towards eCommerce, remote work, and automation. Now, in 2021, many investors are wondering whether UK tech stocks can fly even higher.
While the situation is different for every company, we believe that UK tech stocks are among the best investment risk-tolerant investors can make right now. Technologies like artificial intelligence, cloud computing, and Bitcoin are fundamentally changing the way the world does business. The potential market for UK tech is global and any company that doesn't adopt new tech faces an uphill battle in the years ahead.
UK tech stocks are particularly attractive because they haven't received the same attention as US stocks like Apple, Amazon, Netflix, Tesla, Microsoft and others. Although UK companies have the same world-changing potential, they are often worth a few billion pounds as opposed to over $1 trillion dollars. It's much easier to find undervalued stocks in the UK tech landscape right now than it is to find them in the landscape of US FAANG stocks.
Of course, we should note that UK tech companies are still risky investments. Many of these companies are valued with an expectation for strong growth, and any false steps could lead to a drop in share price. In addition, tech stocks, in general, tend to be most volatile stocks to buy in the overall stock market.
How to Choose the Best Tech Stocks UK for You
There are several different things to consider when picking top tech stocks in the UK.
The first is to look across the market and see which companies have a technology that is truly unique. Many tech companies are filling niches that until a few years ago didn't exist, and the biggest winners in the UK tech industry will be those companies that develop new markets and then dominate them.
Another thing to consider is valuation. Many tech stocks have lofty valuations with PE ratios that make them surprisingly expensive compared to other UK shares. These high PE ratios may be justified if a company has a lot of future growth potential – and it's up to you to decide if that's the case. You can also search for tech stocks with relatively low PE ratios, and then analyse these to determine if other investors are missing out on a potential winner.
However you conduct your analysis, it's important to remember that UK tech companies aren't operating in a bubble. Tech is, by its very nature, global. So, UK tech stocks are competing against companies from the US, mainland Europe, and Asia. Before investing in a tech company, make sure that you know who its competitors are and how their products or services compare.
Best UK Tech Stock Brokers in the UK
In order to buy UK tech stocks, you'll need a stock broker that offers trading on the London Stock Exchange (LSE).
We recommend using a broker that offers commission-free trading and gives you wide access to top tech stocks from the UK. If you want to trade derivatives like options, make sure to pick a broker that offers these instruments. In addition, be sure to take a close look at the trading tools your brokerage gives you.
To help you find the right broker to buy UK tech stocks, let's take a closer look at two of our most highly recommended trading platforms.
1. eToro – Buy UK Tech Stocks with 0% Commission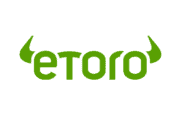 eToro is one of the best brokers you can use to buy shares in the UK. This trading platform offers more than 800 stocks and 450 ETFs from around the world, including many from the FTSE 100, FTSE 250, and AIM. We especially like that you can choose between low-cost CFD trading and 0% commission share dealing with this platform.
eToro also stands out for the quality of its trading tools. Traders get access to a proprietary web and mobile trading app that comes with 100+ built-in technical studies and drawing tools. It also includes a market news feed, an economic calendar, and price targets from professional market analysts.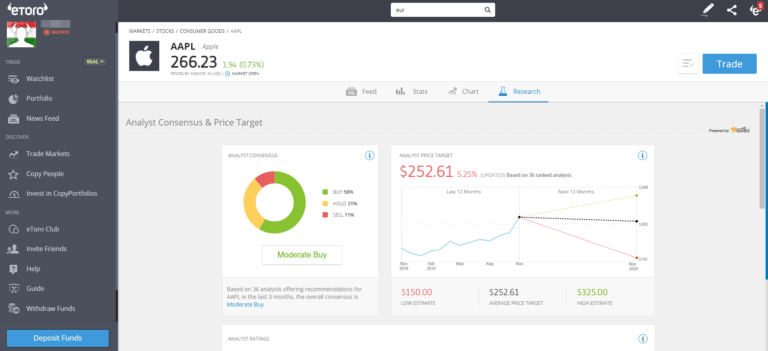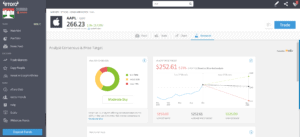 67% of retail investor accounts lose money when trading CFDs with this provider.
Even better, eToro has a social trading network where you can find new trading ideas and swap strategies with other traders. Using the social network, you can quickly see whether traders are bullish or bearish on any tech stock that eToro offers. Plus, you can use copy portfolios to quickly invest in a portfolio of tech stocks built by a professional trader.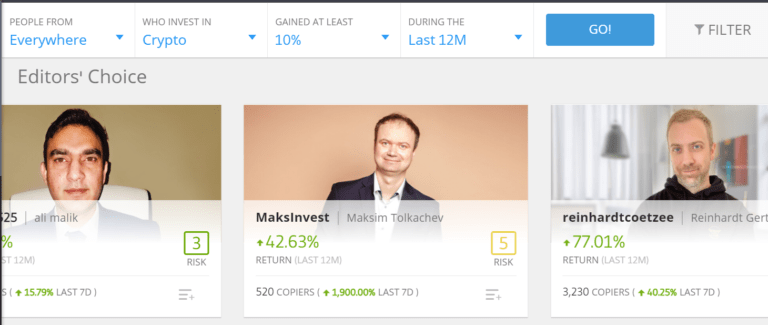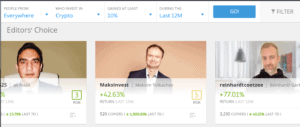 eToro is regulated by the UK's Financial Conduct Authority (FCA) and all UK accounts are insured under the Financial Services Compensation Scheme. In addition, the broker offers 24/5 customer support.
Pros:
800+ global stocks and 450+ ETFs
CFD trading or share dealing
0% commission for share CFDs
Social trading network with copy portfolios
Regulated by the FCA
Cons:
Small withdrawal and inactivity fees
67% of retail investor accounts lose money when trading CFDs with this provider.
2. Libertex – Advanced Trading Platform for Web and Mobile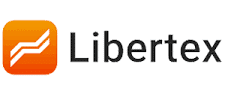 Libertex is best known in the UK as a leading forex broker, but this platform also has a lot to offer for stock trading. With Libertex, you can buy and sell CFDs for dozens of top tech stocks. Although the selection of UK tech stocks specifically isn't huge, this trading platform can be a good choice if you want access to both the London Stock Exchange and the NASDAQ.
Perhaps the greatest benefit to using Libertex is its trading platform, which is available for web and mobile. The charting package includes dozens of technical indicators and analysis tools, including a market news feed and market sentiment indicator. You can also set price alerts, which are particularly powerful for mobile trading.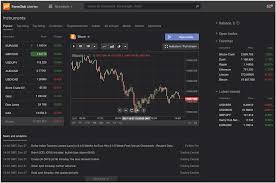 Libertex takes a somewhat unique approach to trading fees. The platform does away with spreads entirely, instead opting for a fixed commission for share CFDs. The exact commission varies depending on what stock you're trading, but the fee is typically around 0.2%. This structure makes it easier to know how much trading will cost you, which can be very helpful for day trading.
Libertex is regulated by the Cyprus Securities and Exchange Commission (CySEC), but all UK clients are covered by the Financial Services Compensation Scheme.
Pros:
Tight Spread CFD trading
Fixed commission structure
Powerful trading platform
Mobile price alerts
Regulated by CySEC
Cons:
Limited selection of UK stocks
74% of retail investor accounts lose money when trading CFDs with this provider.
How to Buy UK Tech Stocks
Ready to buy UK tech stocks? We'll show you how to get started with eToro, which offers 0% commissions for share CFDs trading, a global social trading network, and hundreds of shares.
To get started, head to eToro's website and click 'Join Now' to create a new account. You can sign up using your email, your Google login, or your Facebook login.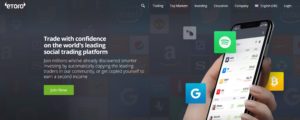 67% of retail investor accounts lose money when trading CFDs with this provider.
Before you can start trading, eToro requires you to verify your identity to comply with UK anti-money laundering regulations. You can complete this step online by uploading a copy of your driver's license or passport, plus a copy of a recent utility bill or financial statement that shows your address.
Next, it's time to fund your account. eToro requires a minimum deposit of £140, which you can pay by bank transfer, debit or credit card, or e-wallet (including Neteller and Skrill).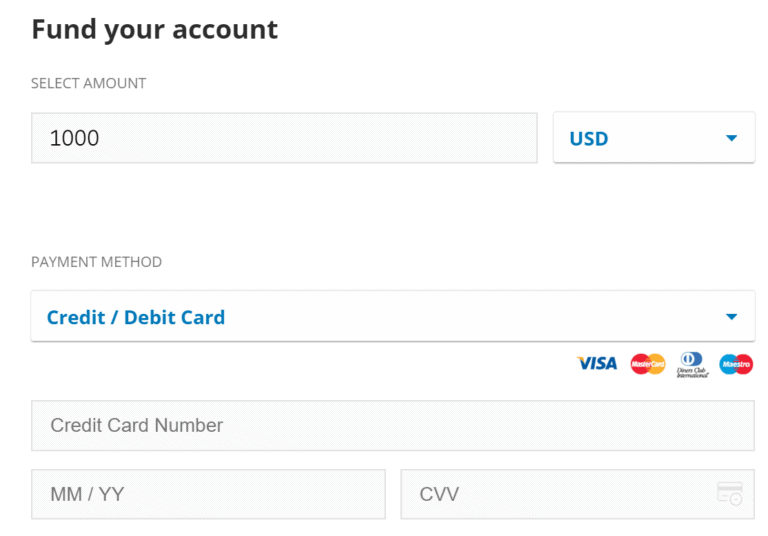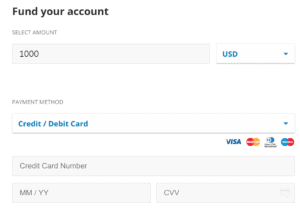 Now you're ready to place your first trade. Search for the UK tech stock you want to buy and click 'Trade' when it appears in the drop-down menu. In the order form, enter the amount you want to invest and select leverage up to 5:1 if you're trading CFDs. You can also set a stop loss or take profit level if it fits with your trading strategy.


When you're ready, click 'Open Position' to buy your first tech shares.
Best UK Tech Stocks – Conclusion
UK tech shares are often much less expensive than their US counterparts and offer just as much potential for growth. If you're looking for the best UK tech companies to buy in 2021, check out our list above.
Ready to start trading UK tech shares? Click the link below to sign up for an eToro account today!
eToro – Buy the Best Tech Stocks UK with 0% Commission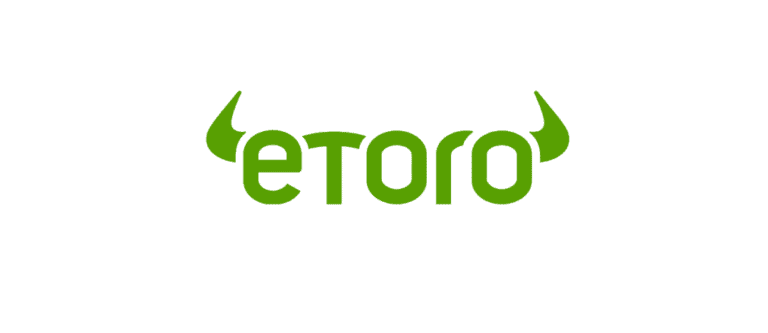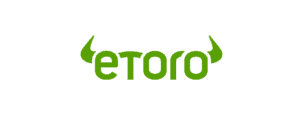 67% of retail investor accounts lose money when trading CFDs with this provider.
FAQs
Can I buy UK tech stocks through an ETF?
Do UK tech companies pay dividends?
What is a stock's PE ratio?
Are tech stocks considered growth stocks?
Should I invest in UK or US tech stocks?
Read next