Although many beginner investors initially learn to buy shares of companies, contracts for difference (CFDs) are an increasingly popular type of investment. With CFDs, you don't own shares outright. Rather, you own a contract with your brokerage that lets you speculate on changes in the price of a company just like you would with shares.
There are several key advantages to CFD trading in the UK as opposed to buying shares outright. In this guide, we'll cover everything you need to know about online CFD trading in the UK and reveal the best CFD trading platform of 2021.
What is CFD Trading?
CFD trading is a form of derivatives trading. That means that instead of trading an asset directly, you trade a contract that is based on the value of that asset. For example, instead of buying and selling shares outright, you instead buy and sell a contract whose value depends on the price of the underlying shares.
CFD trading for beginners might sound complicated, but it's actually pretty straightforward. In most cases, trading CFDs works just like trading shares directly. If the value of the shares goes up by 5%, the value of your CFD contract also rises by 5%.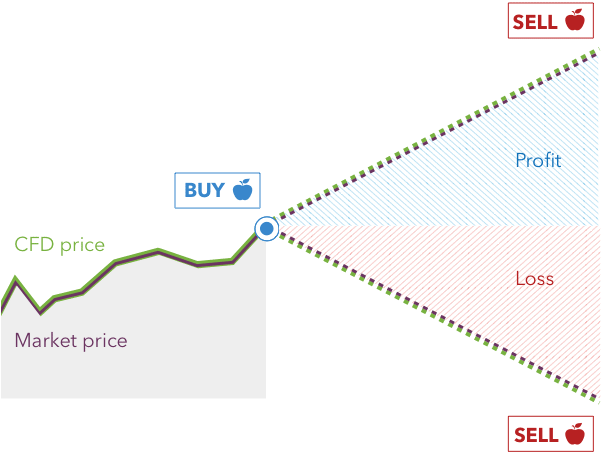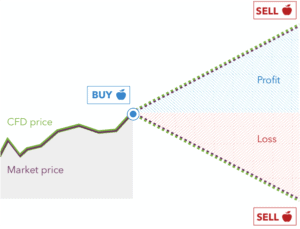 However, there are some key advantages to trading CFDs. We'll dive into these more later, but an important one is that you can trade almost any financial instrument with CFDs. You can trade shares, for example, but you can also trade forex, commodities, cryptocurrencies, exchange-traded funds (ETFs), bonds, and more.
CFD Trading Example
Let's look at an example of how CFD trading works in the UK. Say you want to buy Royal Mail shares, which are trading at 181p per share. You can go to your online CFD broker and purchase CFDs for Royal Mail shares for 181p per contract.
If the price of Royal Mail shares rises to 190p, the price of your CFD contracts will also rise to 190p. If you sell them at that price, you'd realize a tidy 9.5% profit – the same as if you had bought Royal Mail shares outright.
What Can You Trade with CFDs?
As we mentioned, you can trade a lot more than just stock CFDs. CFDs are extremely flexible, so they can be used to trade almost any type of financial instrument. Some popular CFD types in the UK include:
Stock CFDs
Forex CFDs
Commodity CFDs (for example, gold, silver, and oil)
Cryptocurrency CFDs
ETF CFDs
Bond CFDs
While those are the most common types of CFDs that most top UK brokers offer, you could potentially trade CFDs for less common types of assets. For example, CFDs that track the price of real estate or even a piece of artwork are possible.
For any of these assets, the price of the CFD directly tracks the price of the underlying asset. For example, imagine you're CFD trading Bitcoin. If the value of Bitcoin rises by 2%, the value of Bitcoin CFDs will also rise by 2%. The same goes for forex, commodities, indices, and anything else you trade using CFDs.
Why Trade CFDs?
Since it's possible to buy shares and other assets directly, why use CFDs? There are several key advantages that make online CFD trading so popular.
Indirect Ownership
The key benefit to CFDs is that you don't have to take ownership of the underlying asset. That might not sound like a big deal if you're only trading shares – in most cases, share certificates are held digitally in a share dealing account, so there's no effort required on your end to buy and sell them.
But what if you want to trade forex pairs or a commodity like oil? To buy oil directly, you have to arrange for the transport of physical barrels of crude and then store them somewhere. Trading forex requires you to convert pounds to another currency, which often involves navigating complex legal and tax regulations around foreign currencies.
When you trade CFDs, you don't have to worry about any of these problems. You own a contract, not a barrel of oil or a foreign currency – and you're still equally poised to profit from changes in the price of that asset.
Leverage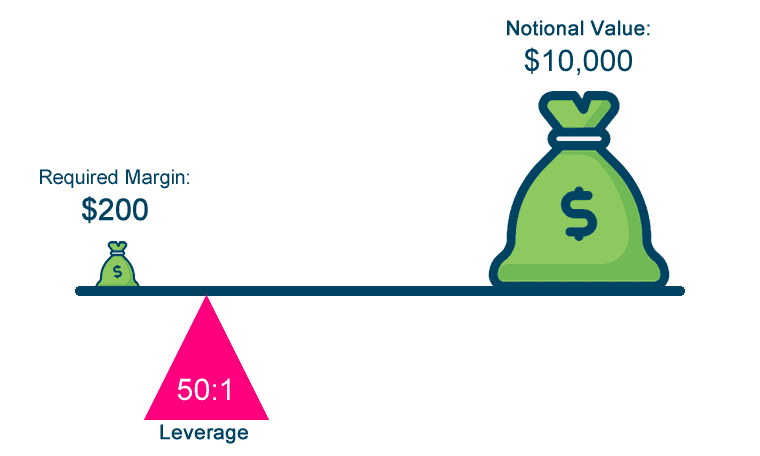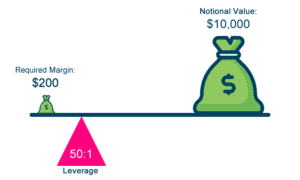 Perhaps the main reason that CFDs are so popular among share traders is that you can establish positions with leverage. With leverage, you essentially borrow money from your broker to increase the size of your position.
Let's say that you want to buy AstraZeneca shares, which are currently trading at £8.60. If you have £100 pounds in your trading account, you would only be able to buy 11 CFD contracts. But with leverage, you can invest more than is available in your CFD trading account. For example, if you use 10:1 leverage for your trade, you could buy 110 contracts for AstraZeneca (a total cost of £946) with just £100 in your account.
The benefit of using leverage is that it increases your potential profit if the price of Astra Zeneca shares rises. For every 1% change in the price of the underlying share, the price of your CFD position – leveraged at 10:1 – will change by 10%. So with leverage, you can potentially multiply your returns from successful trades. Even better, since you need less money for every trade, you can diversify your trades without adding more money to your account.
Profit in Either Direction
Another major advantage to UK CFD trading is that you can profit even when the price of an asset drops. To do this, you can short-sell CFD contracts rather than buy them. If the price of, say, Facebook shares drops by 5%, the value of your short CFD position will rise by 5%.
Fractional Investing
There's another benefit to stock trading CFDs, especially if you're buying expensive shares like Amazon. With stock CFDs, you can invest as much or as little money as you want – you're not forced to buy whole shares. So, while a single Amazon share costs more than $3,400, most CFD brokers will let you invest as little as £50 at a time.
CFD Trading UK Fees
Whereas commissions are common among share brokers, many of the top UK CFD brokers are completely commission-free. That means that when CFD trading in the UK, you won't pay a flat fee of several pounds per trade.
However, trading CFDs isn't completely free. Commission-free CFD trading platforms typically charge a spread that can range anywhere from less than 0.1% to more than 0.5%. The spread is the difference between the buy and sell price for a CFD contract, so it's baked into your trades. The good news is that for most traders, spreads of around 0.1% for share CFD trading are much cheaper than commissions.
Risks of CFD Trading
CFD trading carries many of the same risks as any other type of trading. There is always the chance that the underlying asset you are trading will lose value, in which case your CFD contracts will be lost value as well. At that point, you can either sell them for a loss or continue to hold them to see if the price will rise again.
If you trade without leverage, CFD trading isn't any riskier than trading assets directly. However, once you start trading with leverage, the risks of CFD trading in the UK increase significantly.
Most critically, leverage multiplies your losses. If you're trading CFDs with 10:1 leverage and the underlying asset drops by 1%, the value of your CFD position drops by 10%. Most brokers require you to keep a minimum account balance relative to the value of your positions, so you could be forced to add more money to your CFD trading account to keep your leveraged trade open. The alternative is that your broker will automatically sell your position for a loss.
Another thing to keep in mind is that since leverage requires borrowing money from your broker, it usually comes with interest fees. You'll pay your broker for every day that your leveraged CFD position is open. If a price rise doesn't happen as quickly as you expected, you could end up paying more in fees than you make in profit from your trade.
Best CFD Trading Strategies
There are many different ways to approach CFD trading. But no matter what your goals or trading style, it's important to approach every trade with a clear plan.
To help you get started, let's explore some popular CFD day trading strategies:
Momentum Trading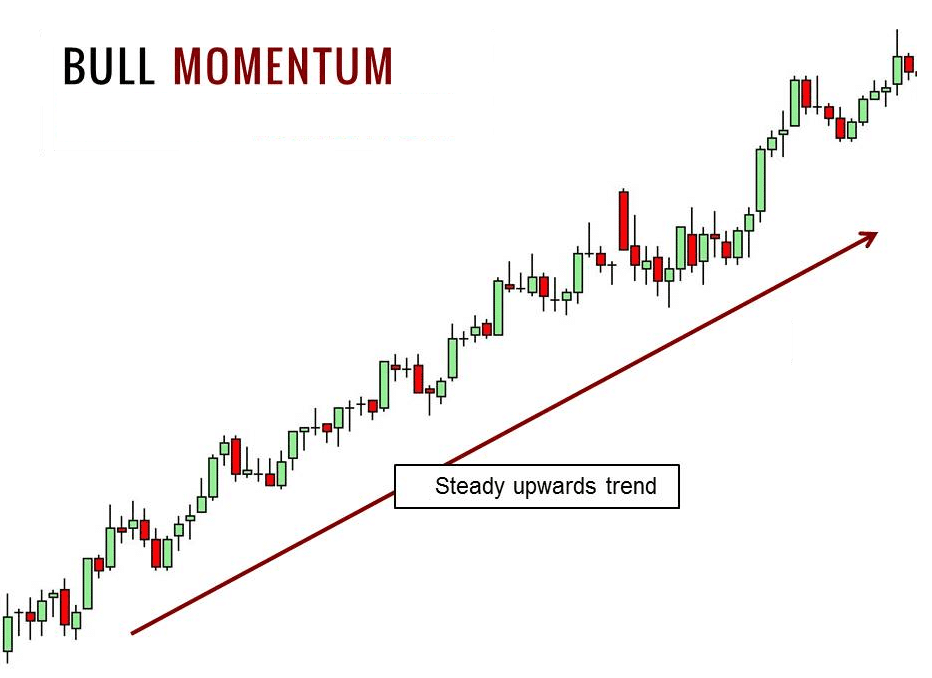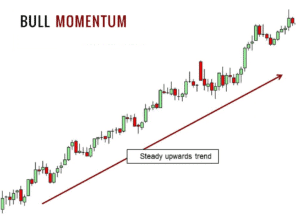 Momentum trading is one of the simplest CFD trading strategies for beginners. You simply have to identify a stock or another asset that's quickly gaining in value on strong volume. As more traders pile into the asset, it will briefly push its price up. As soon as the momentum starts to falter, sell your position to realize a profit. Remember, it's better to sell too early and realize a profit than to sell too late and end up losing everything you gained.
Momentum is often triggered by news and company announcements, so you can figure out what share CFDs to watch by keeping an eye on market news.
Breakout Trading
Breakouts are another popular target for CFD traders. To find breakouts, you need to first identify areas of resistance that a share has been so far unable to break above. When the share finally breaks above that resistance level, it often keeps pushing higher.
The key to breakout trading is to avoid being fooled by false breaks. A true breakout should move above the resistance band on strong trading volume. You can also use technical analysis to identify other factors, like momentum, that signal an asset is truly going to make a big move higher.
Scalping
Scalping is a CFD trading strategy that involves a lot of focus and patience. With scalping, the goal is to profit on small, brief movements in the price of an asset that routinely happen throughout the day. You can look for small bouts of momentum or increased trading volume. Typically, scalping trades are opened and closed within just a few minutes.
Scalping is particularly suitable for CFD traders because you can apply leverage to your trades. The price movements involved are usually just a fraction of a percent. But with 10:1 leverage, that same price move can lead to a profit of several percentage points.
CFD Trading Tax UK
CFD trading is subject to capital gains taxes in the UK, just like if you bought and sold assets directly. The capital gains tax that you'll pay depends on your individual tax situation. However, it's worth noting that the tax rate is the same regardless of whether you're trading stock CFDs, forex CFDs, commodity CFDs, or any other type of CFD.
One big tax advantage to trading share CFDs, though, is that you don't pay a stamp tax. This is typically 0.5% of the value of your trade when you buy shares outright. So, it's another important way that CFD trading in the UK can help save you money.
CFD Trading Tips
Trading CFDs successfully can be profitable, but it's important to keep in mind that this type of trading carries risk. Let's explore five CFD trading tips that you can use to help you get the most out of your trading.
Start with a CFD Trading Demo Account
One of the best things you can do when starting out with UK CFD trading is to sign up for a demo trading account. Most UK brokers offer these demo CFD trading platforms, which let you buy and sell CFDs just like you would in a real CFD trading account – but without committing real money to your trades.
A demo account is a great place to get a feel for how CFD trading works and to develop a CFD trading strategy. Make sure to treat the demo as if you're trading real money to practice good risk management.
Ease In and Out of Positions
Since most CFD brokers don't charge commissions on your trades, there's no downside to placing multiple buy and sell orders. Instead of executing a trade in one big order, you can mitigate risk by buying and selling over multiple orders.
The advantage of easing in and out of trades is that if the price drops slightly after your first purchase, you can buy more at a lower price. When selling, you can lock in some profits while also holding onto some CFD contracts to get a higher return if the price keeps rising.
Use Stop Loss Orders
A stop loss is a price below the current market price of a CFD at which your broker will sell your position. Stop-loss orders are key to good risk management. When you set a stop loss, nothing happens immediately. But if the value of your position drops significantly, your broker will automatically sell on your behalf to limit your losses.
Helpfully, you can also use stop loss orders to lock in some profit. Just set your stop loss higher than what you paid for a CFD.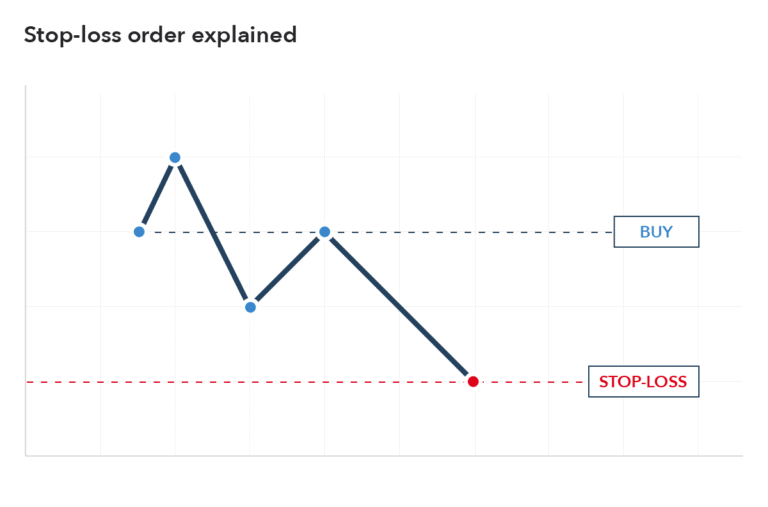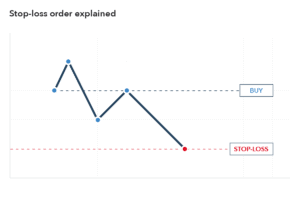 Make Use of Technical Analysis
Technical analysis is an important toolbox for analyzing stocks, forex, and other assets. This type of analysis looks at the past price activity of an asset to predict where it's going in the future. While you should never rely solely on a single technical indicator, using multiple indicators and price charts together can help you build a trading strategy and identify potential CFD trades.
Diversify Your Portfolio
One of the benefits of trading CFDs is that you can establish more positions without adding more money to your account. Whether you trade fractional shares or use leverage, it doesn't cost much to trade with CFDs.
You can use this to your advantage by diversifying your portfolio. You could trade stock CFDs for companies in different market sectors – for example, buy oil shares, blue chip stocks, and pharmaceutical shares. Or trade share CFDs and forex CFDs to diversify across financial instruments. The more diversified your portfolio, the more you're insulated if one company or one market sector drops in value.
Best CFD Trading Platforms in the UK
In order to start trading CFDs in the UK, you'll need to open an account with a CFD trading platform. There are tons of brokers to choose from and they vary widely in pricing, what CFDs they offer, and what stock trading tools they include. So to help you pick, we'll highlight three of our favorite UK CFD brokers.
1. eToro – UK's Overall Best CFD Trading Platform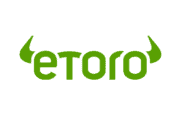 eToro is our favourite CFD broker in the UK. This broker offers trading on more than 800 shares from around the globe as well as more than 450 ETFs, and you can choose between buying shares outright or trading CFDs. You can also trade CFDs for forex, commodities, cryptocurrencies, indices, and bonds. All trading at eToro is 100% commission-free, and this broker charges spreads that are well below the industry average.
What really sets eToro apart, though, is its CFD trading platform. eToro has its own social trading network where you can interact with other CFD traders, ask questions, and gauge market sentiment. You can also take advantage of copy trading, which uses part of your portfolio to automatically copy the positions of expert traders.
On top of that, eToro offers a built-in charting platform with dozens of technical studies. It misses out on some advanced features like forex signals, but it's more than capable enough for most intermediate traders. eToro also has a mobile CFD trading app to help you monitor the market on the go.
Pros:
CFDs for 800+ global shares
Wide range of financial instruments
Fully commission-free trading
Social trading network with copy trading
Advanced charting platform
Accepts PayPal
Cons:
Withdrawal and inactivity fees
67% of retail investor accounts lose money when trading CFDs with this provider.
2. Plus500 – Low-cost CFD Trading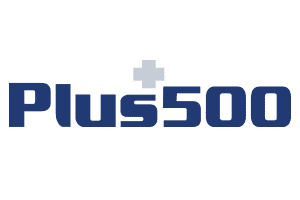 This brokerage not only offers commission-free CFD trading but also keeps spreads on share CFD trades well below 0.1%. Plus500 doesn't charge deposit or withdrawal fees, either.
This broker doesn't have quite the same range of assets to trade as eToro as you can see in our eToro vs Plus500 comparison, but it's close. Plus500 offers CFDs for more than 500 shares in the UK, US, and around the world. You can also trade dozens of forex pairs and cryptocurrencies, along with the most popular commodities. Plus500 offers leverage of up to 1:30 for forex trading and 1:5 for share trading.
We also like Plus500's CFD trading platform, which offers advanced technical charts and nearly 100 different indicators. You can set price alerts through the mobile investment app, as well as keep an eye on the market with a handy economic calendar. Just note that you can't create your own indicators, which might be frustrating for more experienced traders.
Pros:
0% commission trading
Very low CFD trading spreads
Up to 1:30 leverage for forex and 1:5 for stocks/shares
Offers CFDs for shares, forex, crypto, commodities and more
Advanced technical charts
Cons:
Cannot create your own indicators
72% of retail investors lose money trading CFDs at this site. Availability subject to regulation.
3. Capital.com – AI-based Trading Tools

Capital.com is another top commission-free CFD broker. You can trade more than 2,000 share CFDs for companies in the UK, US, and Europe, as well as forex, commodities, and cryptocurrencies. While spreads hover around the industry average at Capital.com, you won't have to worry about any account fees with this broker.
This brokerage differentiates itself from the competition by deploying artificial intelligence in its trading platform. Capital.com's AI will automatically scan the markets for trade ideas each night, making it easier to find potentially profitable setups. It will also analyze your own trades to help you get insight into how you can squeeze more profits out of your current CFD trading strategy.
Capital.com also has a mobile CFD trading app that's specifically designed for beginners. It offers tutorials and educational lessons to help you learn how to trade CFDs. Of course, Capital.com also has a fully-featured demo trading platform where you can practice trading before diving into a live account.
Pros:
2,000+ share CFDs
Commission-free CFD trading
AI-based trade ideas
Educational trading app
Advanced demo trading account
Cons:
75.26% of retail investor accounts lose money when spread betting and/or trading CFDs with this provider.
CFD Trading UK Tutorial: A Step-by-Step Guide
Want to start trading CFDs? We'll walk you through how to get started using eToro.
Step 1: Open a UK CFD Trading Account
To open a new account at eToro, just navigate to the broker's homepage and click the 'Join Now' button. You'll be prompted to create a new username and password for your account. Then enter some personal details like your name, birth date, email, and phone number.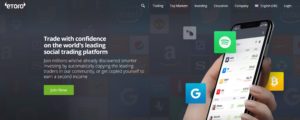 67% of retail investor accounts lose money when trading CFDs with this provider.
eToro also requires that you verify your identity to comply with UK regulations. You'll need to upload a copy of your driver's license or passport along with a copy of a recent utility bill or bank statement.
Step 2: Fund Your Account
Once your account is set up, you need to deposit funds. eToro requires a minimum deposit of £140, which you can pay using:
Debit card
Credit card
UK bank transfer
Wire transfer
PayPal
Neteller
Skrill
67% of retail investor accounts lose money when trading CFDs with this provider.
Step 3: Place a CFD Trade
Now you're ready to place your first CFD trade. Enter the name of a stock, currency, ETF, or cryptocurrency in eToro's search bar, or browse available assets in your dashboard. When you've found the asset you're looking for, click 'Trade' to open a new order form.
In the order form, enter how much money you want to trade. You can also set a stop loss or take profit level to manage risk around your trade. If you want to apply leverage to your trade, you can set that here as well.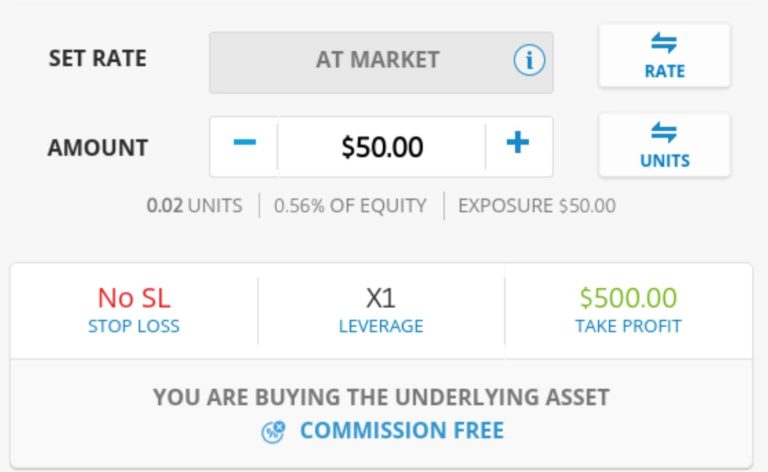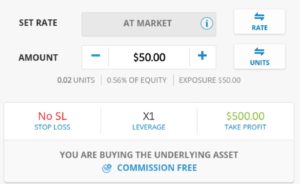 When your order is ready, click 'Trade' to open your CFD position.
Conclusion
CFD trading is an increasingly popular way to buy shares, forex, cryptocurrencies, and a variety of other financial instruments. With CFDs, you don't have to own the underlying asset and you can increase the size of your position using leverage. Even better, many top CFD brokers in the UK offer commission-free trading.
Ready to start trading CFDs? Sign up for an eToro account today to take advantage of commission-free trading!
eToro – Best UK CFD Broker with Tight Spreads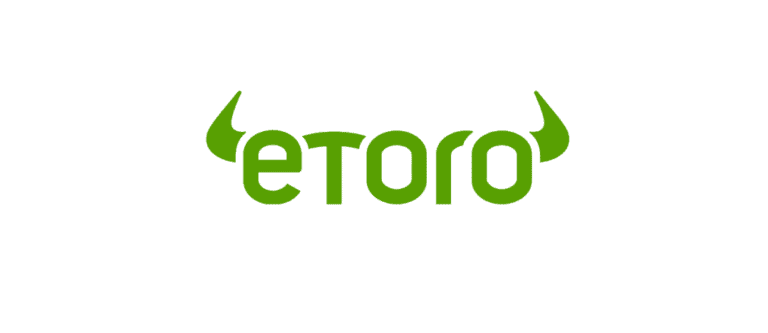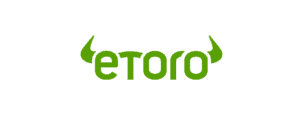 67% of retail investor accounts lose money when trading CFDs with this provider.
FAQs
Is there a difference between CFD trading and spread betting?
Can you collect dividends when trading stock CFDs?
What is the best CFD trading app?
Can I take a CFD trading course to learn more?
What are the best books on CFD trading?
Read next
Forex Trading UK Guide 2021
Michael Graw
August 28th, 2020
Although many beginner investors initially learn to buy shares of companies, contracts for difference (CFDs) are an increasingly popular type of investment. With CFDs, you...