With the emergence of smart contracts which could revolutionise the way businesses operate, many cryptocurrencies have sprung up that utilise blockchain technology to offer these contracts. One of the cryptos that is getting the most hype recently is Cardano, due to its exceptional technology and passionate community.
In this guide, we will show you How to Buy Cardano UK and where to buy Cardano, discussing crucial elements you need to consider and showing you how to how to invest in a cost-effective manner.
How to Buy Cardano UK – Step by Step Guide 2021
If you're interested in buying Cardano right away, look no further. The four steps below show you how to open an account with FCA-regulated broker eToro and invest in Cardano – all in under ten minutes!
Step 1 – Open an eToro Account: Head to the eToro website and click 'Join Now' to sign up.
Step 2 – Verify ID and Address: Upload proof of ID (copy of driver's license or passport) and proof of address (copy of bank statement or utility bill)
Step 3 – Fund your Account: Make a deposit via debit card, bank transfer, or e-wallet.
Step 4 – Buy Cardano: Search for Cardano in the search bar, click 'Trade', enter your investment amount, and then click 'Open Trade'.
Cryptoassets are highly volatile and unregulated in the UK. No consumer protection. Tax on profits may apply.
---
What is Cardano?
If you're interested in Cardano chances are you're on the hunt for the best crypto under £1 in 2022. With over 17,500 cryptos currently on the market, Lucky Block is one of the best new cryptos to buy right now.
Cardano, one of the best Bitcoin alternatives, is an open-source cryptocurrency platform launched in 2017 by Charles Hoskinson, one of the original founders of Ethereum. Charles was joined by former Ethereum colleague Jeremy Wood to create this cryptocurrency platform, in the hope of dislodging Bitcoin and Ethereum as the two frontrunners within the space. The crypto started in 2017 with a market capitalisation of $600 million; by the end of 2017, it had risen to a remarkable $10 billion. Nowadays, Cardano (ADA) is the third-largest crypto by market cap!
Like many other cryptocurrencies (notably Ethereum), Cardano utilises blockchain technology to enable the use of smart contracts. These contracts are essentially a piece of software that operates under an 'if-then-that' system, whereby the contract is verified automatically by the software if certain criteria are met. To use a popular example, the first 'smart contract' was technically vending machines; if you put money in, and chose an option, the software would automatically release the chosen item.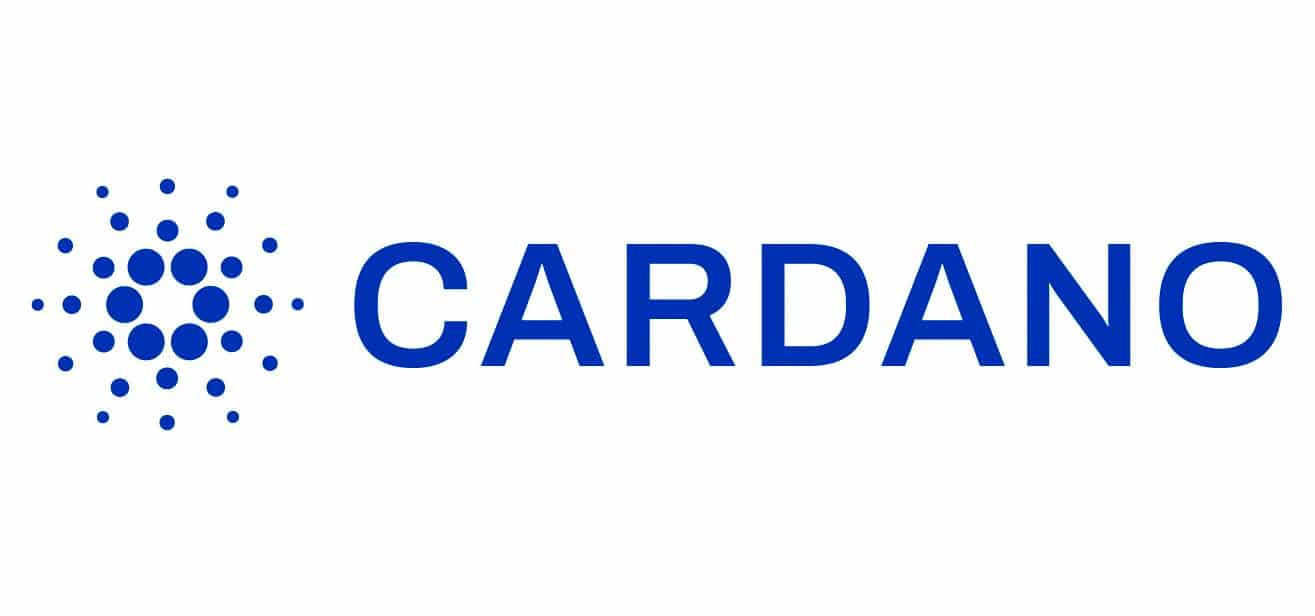 These smart contracts are thought to be the way that many businesses will operate in the future, and the Cardano blockchain platform is one of the most popular systems for running these contracts. In addition to smart contracts, Cardano also offers its own digital currency, called Ada. This currency is used to perform peer-to-peer transactions – for example, sending money to someone.
The great thing about Cardano (and other cryptos) is that their platform is decentralised. What this means is that transactions are technically safer, as there is no single-point-of-failure (such as a large server) that data must pass through. In addition, decentralisation also means that transactions are anonymous, further increasing security when sending money.
To summarise, Cardano is the cryptocurrency platform, whilst Ada is the actual digital currency utilised on the platform. Cardano's aim is to provide an objectively better blockchain platform than Ethereum, through a commitment to peer-reviewed scientific research. Over the coming years, the hope is that more and more companies partner with Cardano, boosting credibility and increasing the usage of Ada. If it can achieve these goals then Cardano could become the next Bitcoin.
---
Why Buy Cardano in the UK?
If you are interested in cryptocurrency trading, it's definitely worth researching Cardano due to its huge potential in the crypto space. Cardano's price surged over 850% between December and April, reaching an all-time high of $3.101 on September 2, 2021. Since then, the currency has been exchanging at $2.40 at the time of writing.
Comparing this to the current price of Ethereum and Bitcoin, sitting at $2228 and $50,000 respectively, you can see that Cardano has a lot of space to grow over the coming years. As Cardano was late to the crypto market, many people seem to think that it has 'missed the boat' in a sense, but this isn't the case. The fact that its price is still so low can actually be thought of as a good thing, as it allows a chance for investors to get involved for a lower capital outlay.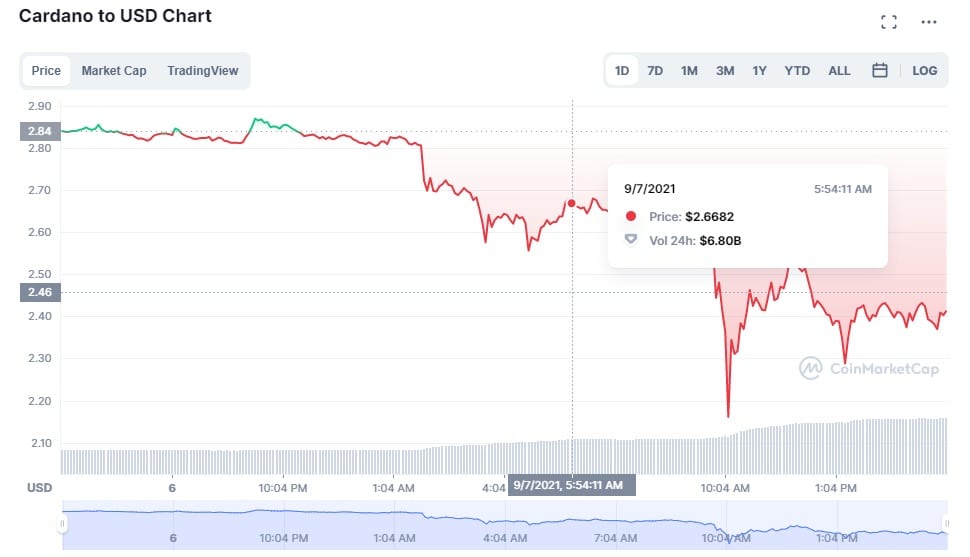 Past performance is not an indication of future results
Other than price, there are many reasons to buy Cardano in the UK. The platform utilises a unique 'proof of stake' algorithm called Ouroboros which helps solidify the safety of the blockchain. This proof of stake system helps to set Cardano apart from Bitcoin and Ethereum, as many experts within the sector believe that this system is objectively better than the 'proof of work' protocol used by these cryptos.
Another thing that sets Cardano apart is their research-driven approach. The team behind Cardano is full of experts within their chosen fields, ensuring that the technology used on the platform is as secure and efficient as possible. Furthermore, Cardano also chose to have their platform and processes peer-reviewed by top institutions before launch, adding to the credibility of their offering.
If Cardano can get some support from some global companies and brands, it could then help increase bullish momentum going forward. This process may have already started, as Yahoo Finance reported back in January that Cardano had partnered with PwC on a new commercial strategy. The hope is that this creates a sort of 'snowball effect' whereby other companies follow suit, further expanding the usage of Cardano and Ada.
How Much Does It Cost to Buy Cardano?
This depends on who you buy Cardano with. The best crypto exchanges will often compete with each other to offer the most inexpensive ways to buy digital currencies, with each one offering a slightly different fee structure.
The most prominent cost when buying Cardano is transaction fees/commissions. Many crypto exchanges and brokers will charge a percentage of your position size as their 'fee' for facilitating the transaction. This can range from as low as 0.05% to a higher price point of 0.5% per transaction. These fees can add up if you are trading more actively.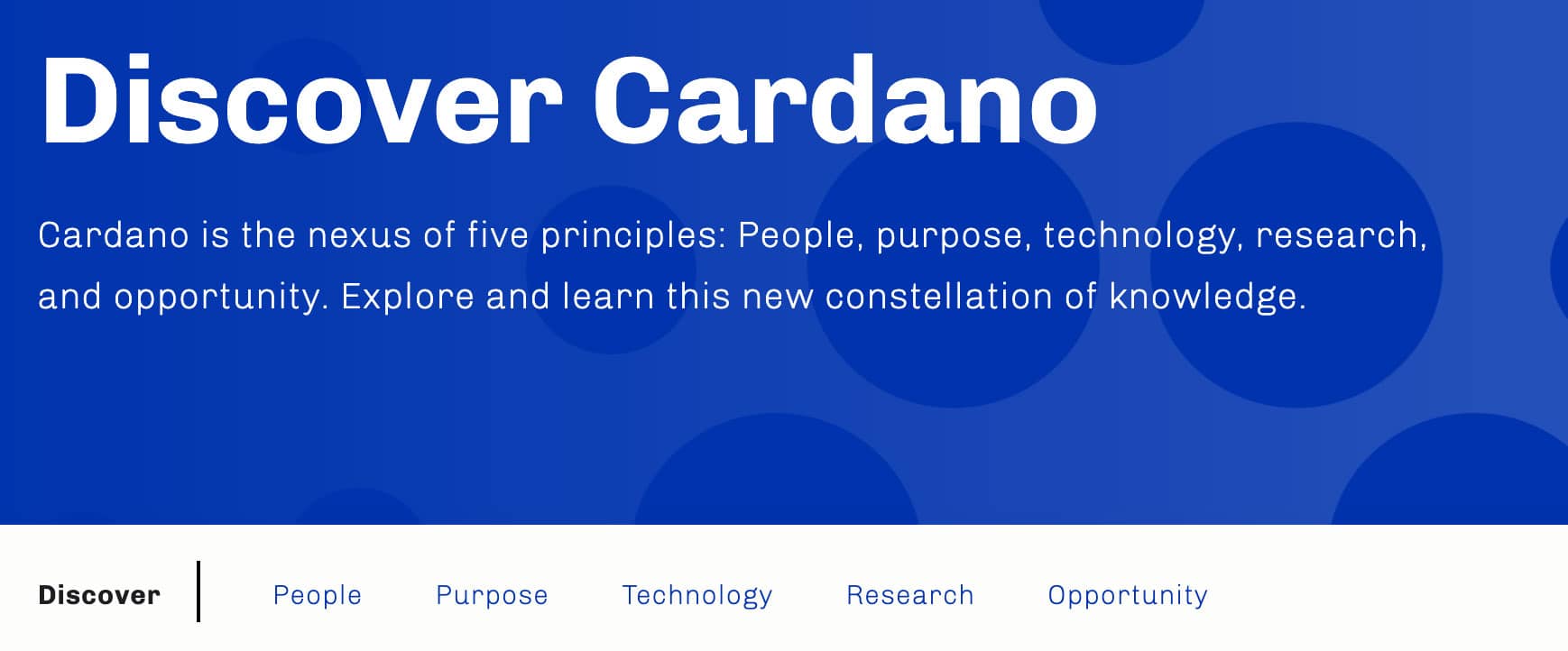 Other fees you need to be aware of when buying Cardano are deposit fees and liquidity fees. The former is a fee charged by the crypto exchange or broker when you make a deposit and can vary depending on who you trade with and which payment method you use. The latter fee refers to charges associated with the use of leverage, which is offered by some crypto exchanges.
However, there are some brokers such as eToro that do not charge a commission whatsoever and instead charge a small spread. This spread is the difference between the buy and sell prices of the asset. Spread sizes can vary depending on market conditions related to liquidity and volatility.
How to Buy Cardano with PayPal
PayPal recently announced that customers in the U.S. can buy, sell, and hold various cryptocurrencies through their online platform. Currently, PayPal only supports four cryptos – Bitcoin, Ethereum, Litecoin, and Bitcoin Cash. However, there are other indirect ways to buy Cardano with PayPal.
Many of the best stock brokers, such as eToro, allow you to fund your account using PayPal. Notably, eToro does not charge any deposit fees when using PayPal, meaning the process is smooth and inexpensive. Once you have funded your account, you can then buy Cardano through eToro's platform, which is usually cost-effective due to the competitive spread structure that they offer.
How to Buy Cardano with Bitcoin
Another way to buy Cardano is by using another popular cryptocurrency such as Bitcoin. Many crypto exchanges, such as Binance, allow you to swap Bitcoin for Cardano (Ada). This is because many exchanges do not offer the option to directly purchase Cardano with a debit card.
So, to buy Cardano with Bitcoin, all you have to do is purchase some Bitcoin through your chosen crypto exchange (or utilise the Bitcoin you already have). Then when you go to buy Ada, you can choose to use your Bitcoin balance to fund the purchase. Usually, this process incurs a small fee through the spread, which can vary depending on which crypto exchange you use.
Buying Cardano Safely
Similar to when buying any other asset, you must ensure you invest in Cardano safely in order to protect your capital and your personal details. The most important thing to keep in mind when buying Cardano is to use a trustworthy broker to facilitate your investment. Ideally, you will want to utilise a broker that is regulated by the Financial Conduct Authority, such as eToro.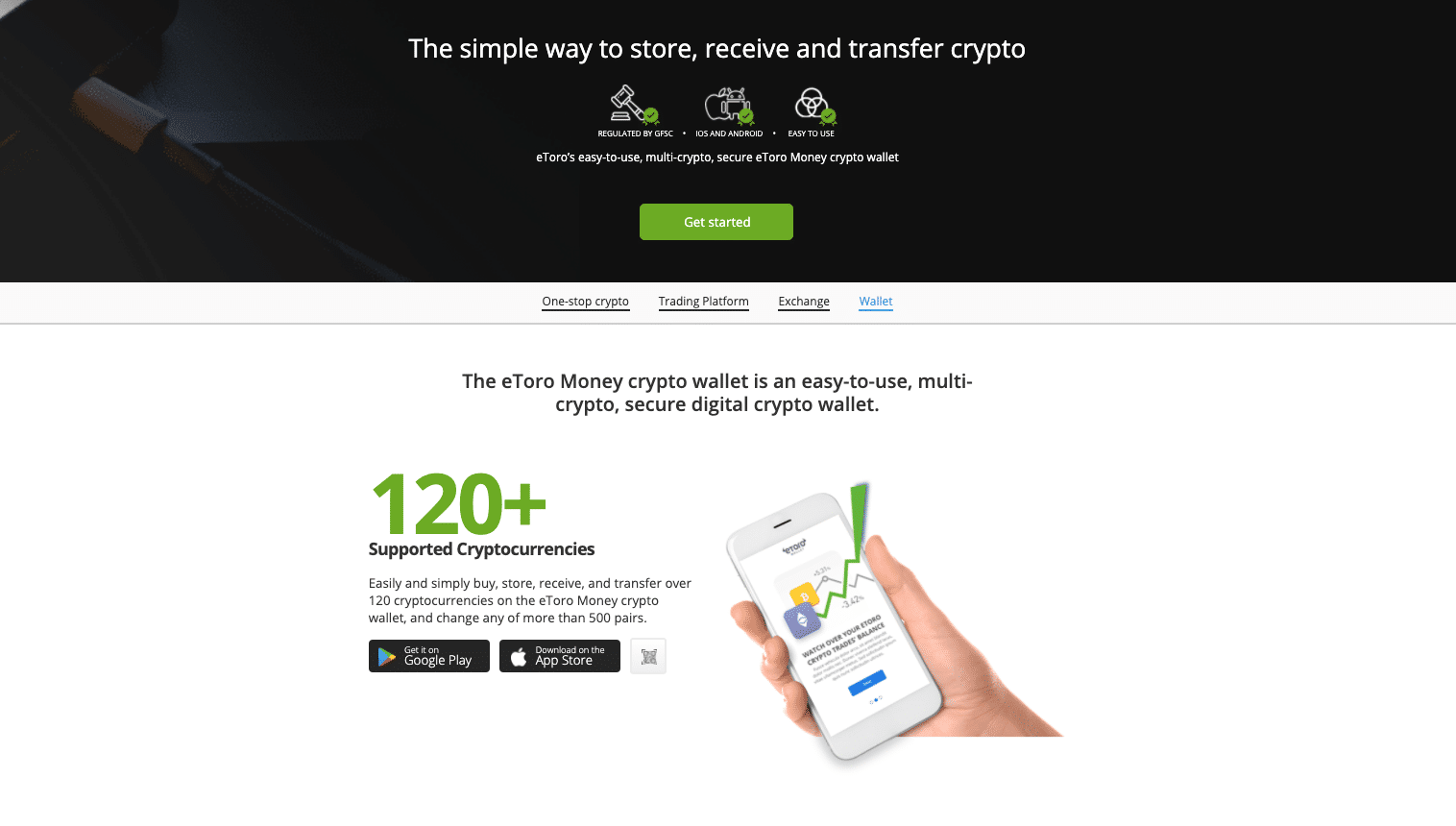 Another thing to consider when buying Cardano UK is the usage of a crypto wallet. These wallets can be thought of as digitised bank accounts, where you can store the cryptocurrencies that you hold, along with other crypto assets. Many brokers and exchanges will offer a crypto wallet (such as a Bitcoin wallet) as part of their services – for example, eToro offers their own crypto wallet with several advanced security features to protect against hacking. Holding your crypto investments in a wallet such as this will ensure your holdings are as safe as possible – what's more, most wallets will even come with additional features such as the ability to exchange one crypto for another.
---
Risks of Buying Cardano in the UK
According to a recent article by Forbes, there are numerous risks that traders must be aware of when trading cryptocurrencies such as Cardano. One of the main risks associated with crypto trading is liquidity risk. This refers to the ease with which traders can buy or sell a specific cryptocurrency; if there is low liquidity, it can potentially mean that there are no buyers on the market, meaning you are unable to offload the currency.
Liquidity risk is more of a concern for smaller cryptos and altcoins that do not have the market cap that Cardano does. However, low liquidity can also increase the spread when trading an asset, meaning that if you decide to buy or sell you may have to pay a hefty fee to do so.
Another major risk associated with buying Cardano is volatility risk. This is more of a concern when day trading, as you would be more aware of price fluctuations. If you are investing in Cardano over the long term, then volatility is just part of the game. Cryptos do tend to be much more volatile than other assets though, so this is something to note when investing in digital currencies such as Cardano.
In terms of the actual safety of buying Cardano, it is just the same as buying any other asset. Investing through an FCA-regulated broker such as eToro will ensure that your capital is safe, allowing you to invest with confidence. What's more, eToro also offer a Crypto Wallet that features the highest levels of security, meaning you can store your Cardano holdings in this wallet to reduce risk even further!
Selling Cardano
If you do decide to sell your Cardano holding, the top crypto exchanges make this super easy to do. You can either exchange your Cardano back into Bitcoin (or any other cryptocurrency), or you can exchange it for its current value in your desired FIAT currency. After this, you are then able to withdraw it to your bank account – certain exchanges will charge a fee for this, so make sure to research their fee structure beforehand.
If you have bought Cardano through a broker such as eToro, selling it is also very straightforward. All you have to do is navigate to your open position and then close the trade. The position will then be settled, with any profits being placed in your brokerage account.
---
Cardano (ADA) Price Chart
---
Where to Buy Cardano UK
Now that you have a comprehensive overview of what Cardano is, it's time to discuss where to actually purchase Cardano in the UK.  With an increasing number of brokers and crypto exchanges entering the market, all offering various different features and fee structures, it can be difficult to determine which one is best for you.
Not to worry – in the section below, we discuss two of the best trading platforms to invest in Cardano UK, highlighting all of the important information you need to be aware of when you buy cryptocurrency.
1. eToro – Best Platform to Buy Cardano UK with 0% Commission
When it comes to buying Cardano, our recommended broker is eToro. Regulated by both the FCA and the FSCS, eToro has over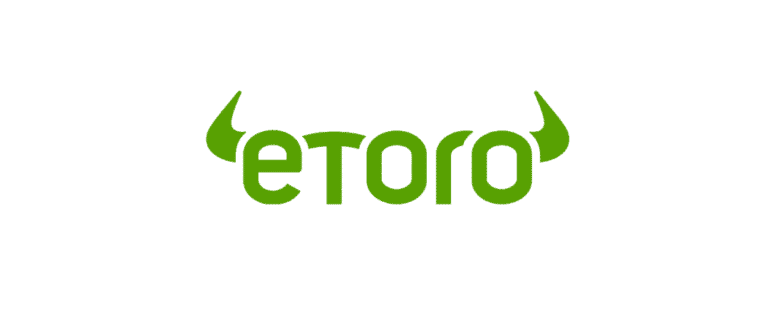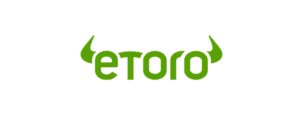 20million users worldwide, and offer a wide variety of cryptos to invest in – including Cardano. The great thing about eToro is that they do not charge any commissions when investing in crypto; instead, they utilise a spread-based fee structure that ensures competitive rates across the board.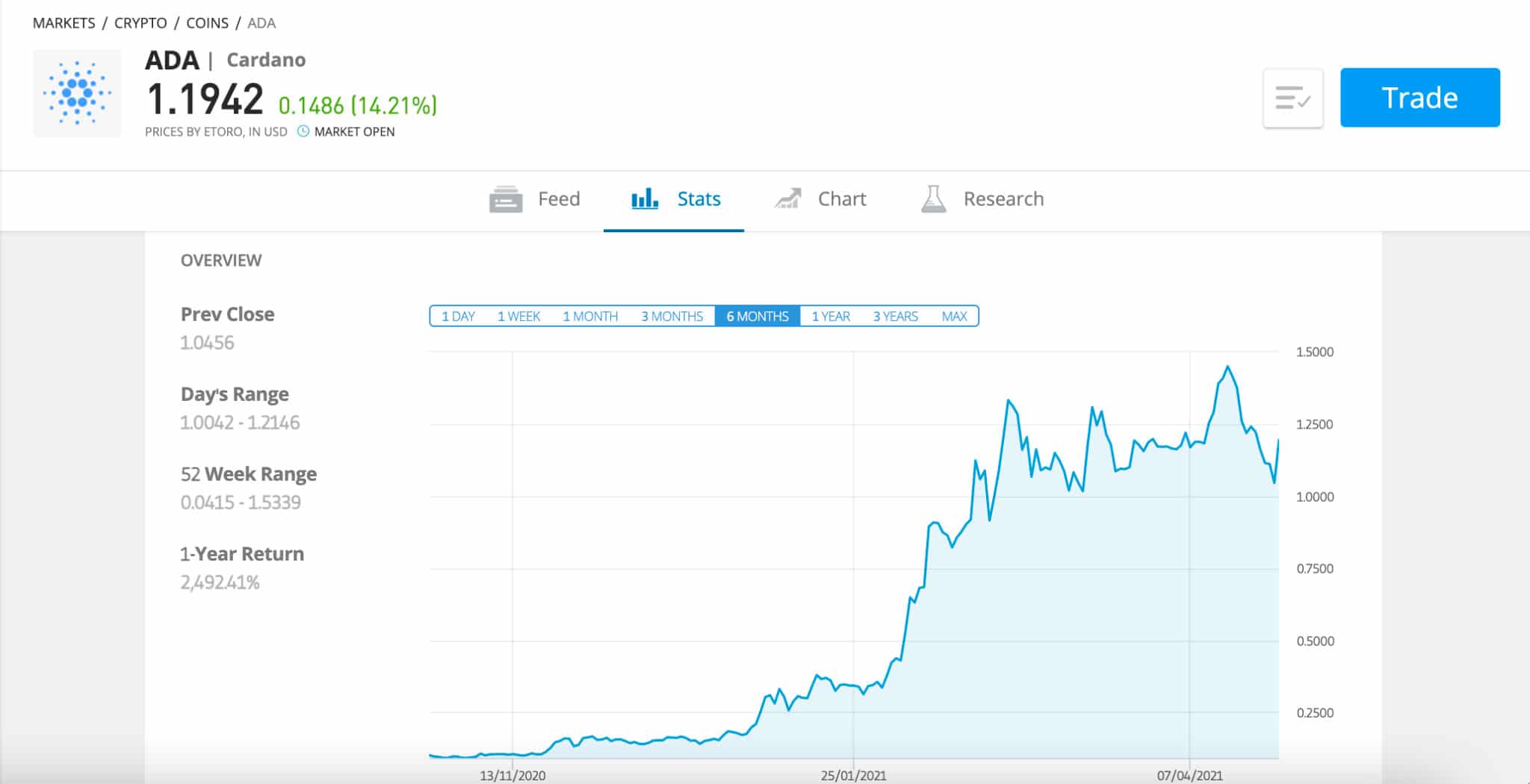 The spread for Cardano is typically 2.90% per transaction. So, if you invested £1000, you'd have to pay £29 in fees. This is the only fee associated with trading crypto – you will not have to pay any management fees or account fees each month. Furthermore, when trading crypto with eToro, you will actually gain ownership of the currency rather than investing in a CFD.
One of the benefits of owning the crypto is that you can store it in eToro's popular cryptocurrency wallet. This wallet utilises advanced security technology to protect your holdings from unauthorised access, allowing you to invest with confidence. What's more, eToro offer some useful features within the wallet, such as the ability to exchange your crypto holdings for another currency without the need to transfer anywhere else!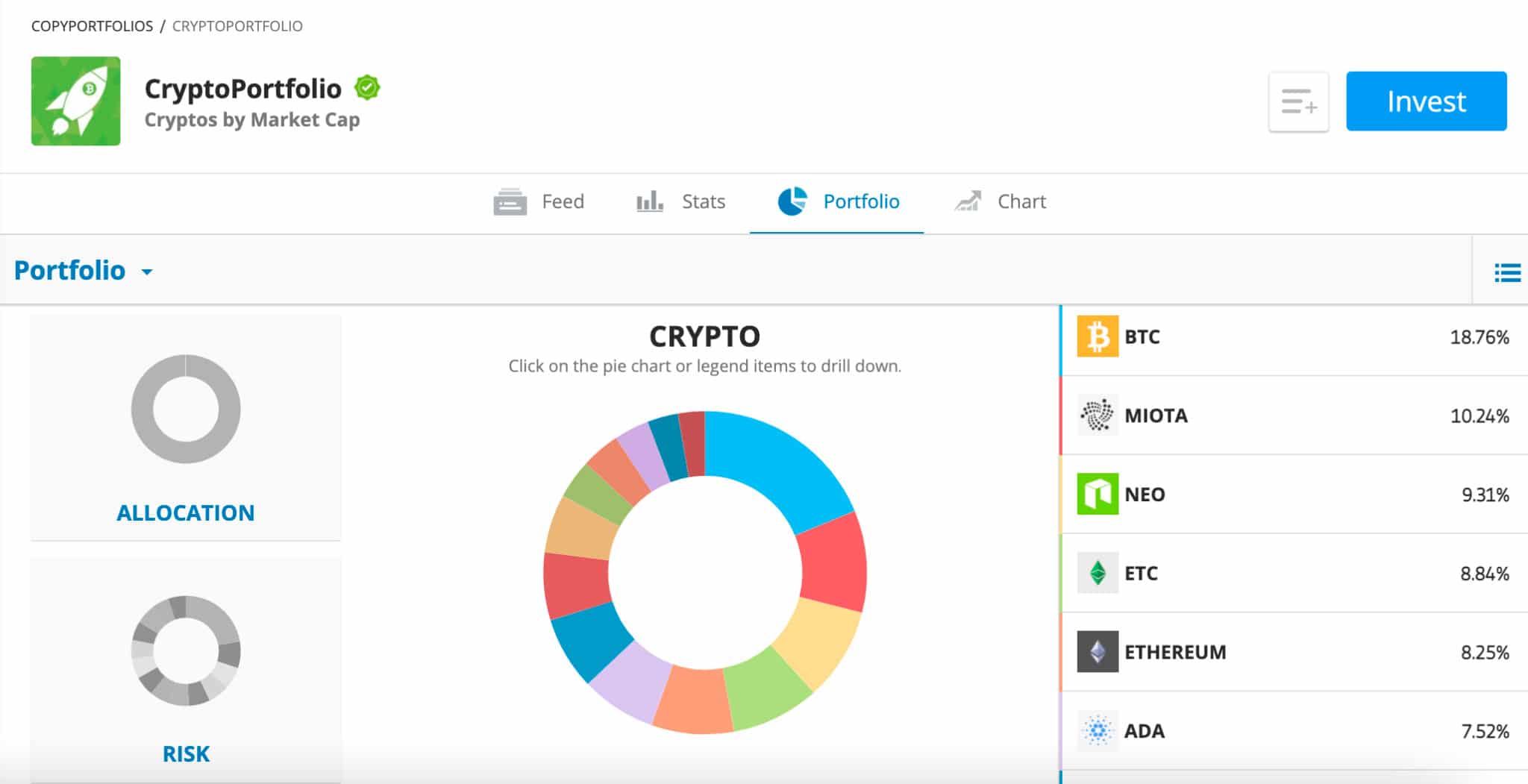 Another great feature of eToro is their CopyPortfolio feature. These CopyPortfolios offer a cost-effective way to gain access to an actively managed portfolio, which would usually incur large fees in other brokers. One of the CopyPortfolios that eToro offer is their CryptoPortfolio, which allows you to gain exposure to a wide variety of cryptocurrencies in a simple and efficient way.
Finally, eToro ensures that their account opening process is streamlined so that new investors can be up and running as quickly as possible. Account opening can be completed in under ten minutes and funding your account can be done via debit card, bank transfer, or e-wallet. What's more, eToro does not charge any deposit fees whatsoever!
Pros:
Trade 15 of the most popular cryptos, including Cardano
100% commission-free trading
Competitive spreads
Revolutionary CopyPortfolio feature
Regulated by the FCA
Cons
Some inactivity and withdrawal fees
Cryptoassets are highly volatile and unregulated in the UK. No consumer protection. Tax on profits may apply.
2. Binance – Low Spread Platform to Buy Cardano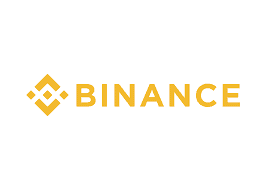 If you're looking for an alternative to eToro, we would recommend checking out Binance. Binance is one of the leading cryptocurrency exchanges on the market, with over 13 million users worldwide. They offer over 100 different cryptocurrencies to trade (including BTC, ETH, and ADA) and accept a variety of currencies including GBP, EUR, and USD.
One of the best things about Binance is its attractive fee structure. They offer some of the lowest crypto trading fees on the market, only charging 0.1% per transaction. To put this into perspective, for each £1000 trade you make, you'll only be charged £1 in fees! In addition to this, if you use Binance Coin (BNB), you can even reduce your trading fees further, by up to 25%.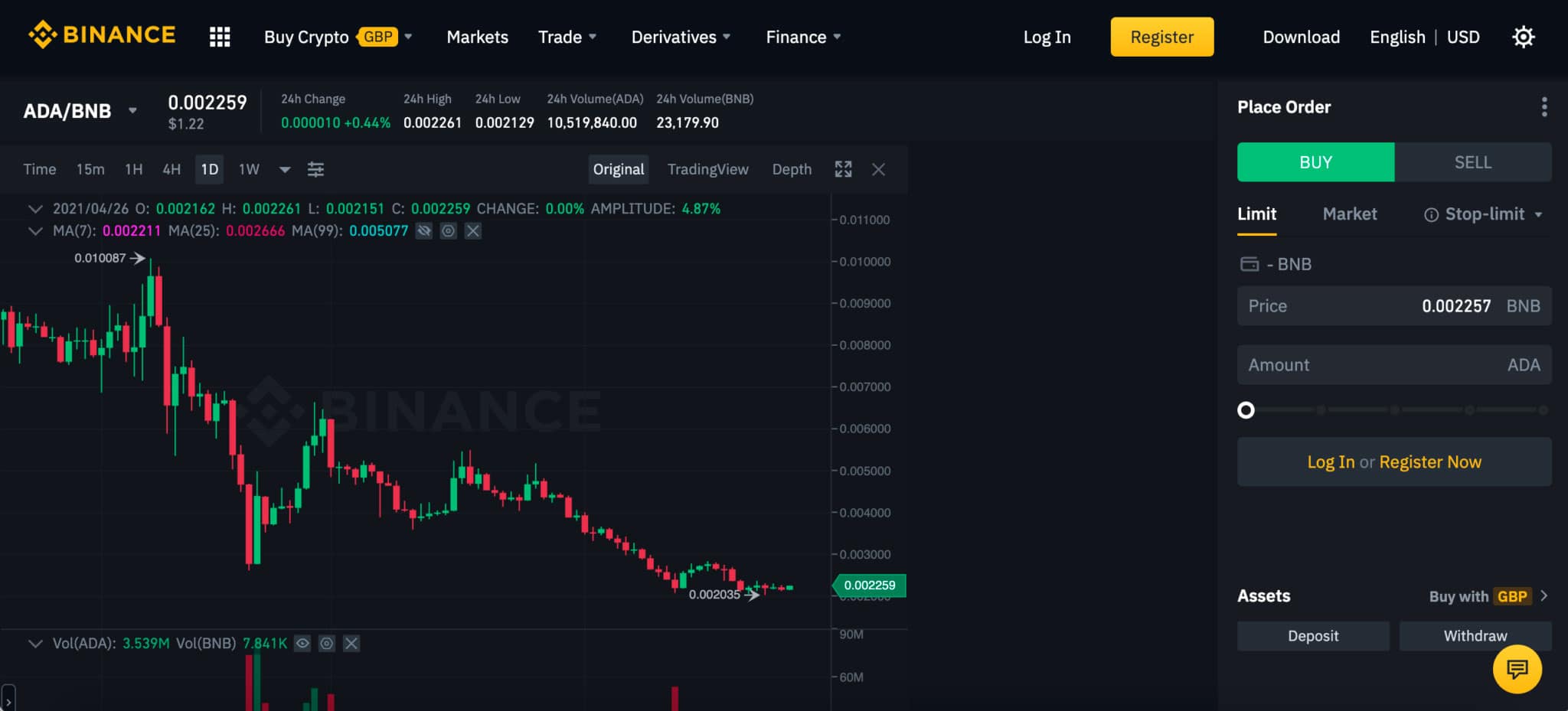 Opening an account is also straightforward with Binance – you'll have to provide some personal details and verify your ID and address. Once verified, you are then free to withdraw larger amounts from your account. In terms of purchasing digital currencies, Binance allows you to perform FIAT-to-Crypto purchases via bank transfer, debit card, and various other 3rd party payment channels. However, as Binance primarily operates as a crypto exchange, these FIAT-to-Crypto transactions do come with some higher service fees.
Finally, Binance is a great exchange for newcomers to the crypto space as they offer a wide variety of educational materials. Binance offers an open-access learning space called Binance Academy, which provides an extensive selection of articles and videos that explain everything you need to know about crypto investing. What's more, they even offer a feature called Ask Academy, where users can ask questions and other users can answer them.
Pros:
Advanced trading platform
Extensive selection of educational materials
Extremely low fees for crypto trading
FIAT-to-Crypto trading offered via debit card and bank transfer
Regulated in the UK by the FCA
Cons
Does not provide daily market analysis
Your capital is at risk.
Best Way to Buy Cardano UK – eToro Tutorial
As mentioned earlier, our recommended method of buying Cardano is through FCA-regulated broker eToro. In this section, we will provide a step-by-step guide showing you how to purchase Cardano using eToro – in as little as ten minutes.
Step 1: Sign Up for an eToro account
Head over to eToro's homepage and click the 'Join Now' button in the top right. If you'd like, you can also do this through their mobile app. On the next page, simply enter your email address, and choose a username and password.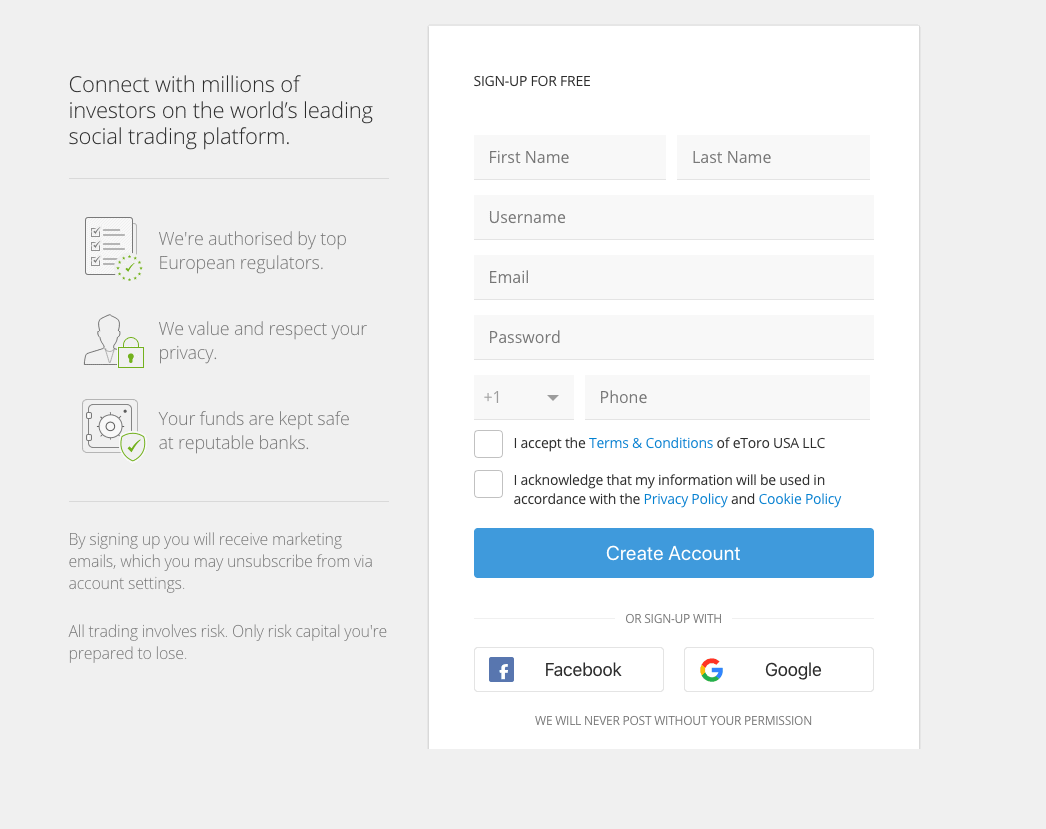 Step 2: Verify your Account
As eToro adheres to the strictest security guidelines, you must verify your ID and address before investing. Luckily this is super easy and can be completed online. Simply upload proof of ID (a copy of your driver's license or passport) and proof of address (a copy of a bank statement or utility bill). eToro will then verify these documents, which usually only takes a few minutes.
Step 3: Fund your Account
After verifying your account, the next step is to make a deposit. This deposit can be completed via debit card, bank transfer, or various e-wallets. However, if you are looking to invest as quickly as possible, we recommend using a debit card as the funds will arrive instantly.
Step 4: Search for Cardano
Navigate to the search bar at the top of the screen, and type in 'Cardano'. Click on the first listing on the drop-down menu, and then click 'Trade' on the following screen.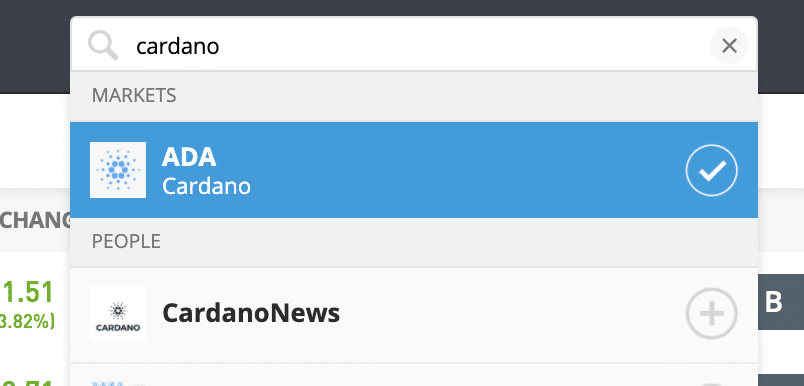 Step 5: Buy Cardano UK
All you need to do now is enter how much you'd like to invest, double-check everything is correct, and then click 'Open Trade'.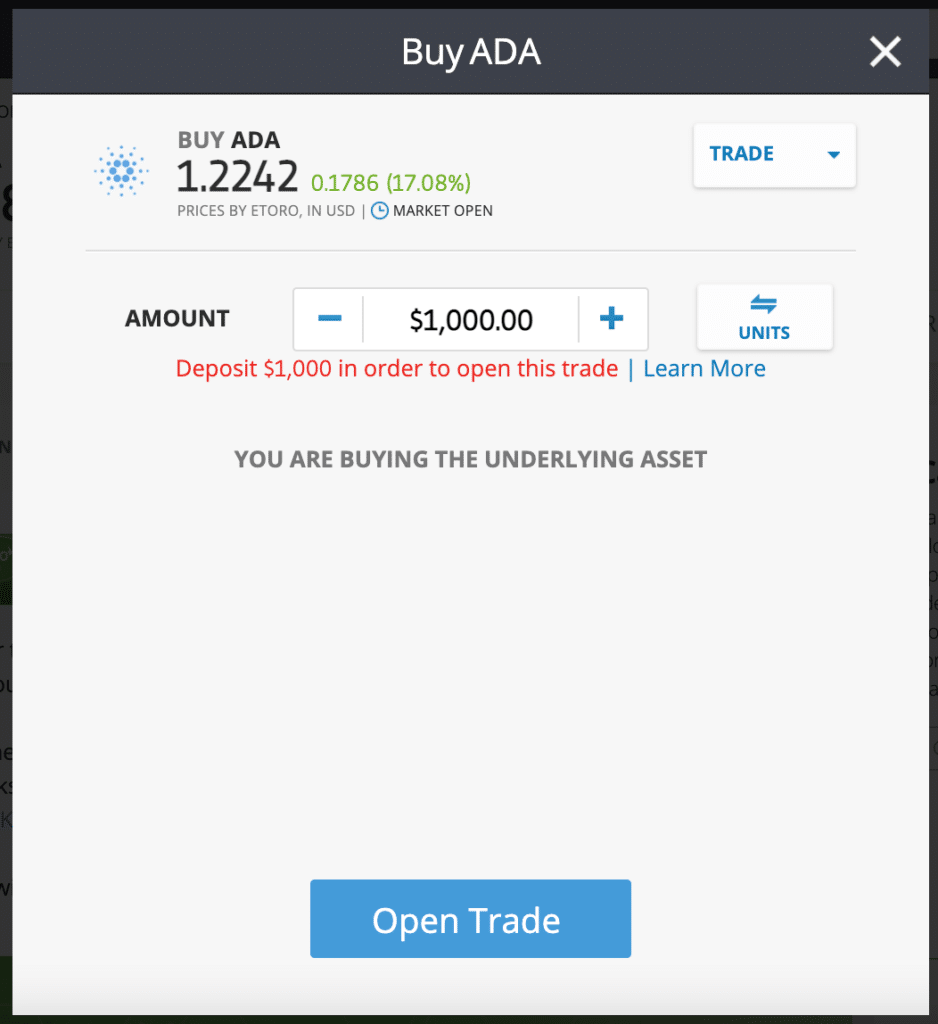 And that's it! You're officially an investor in Cardano – all in under ten minutes!
eToro – Best Crypto Exchange to Buy Cardano UK
As the hype surrounding Cardano grows, more and more investors are becoming interested in holding this crypto. With super-fast technology and no transaction fees, Cardano looks set to establish itself in the cryptocurrency space for years to come. As we go forward, expect to see more major companies partner with Cardano for their smart contract needs.
If you'd like to get involved in trading Cardano, we recommend opening an account with eToro. What's more, you can be up and running with an eToro account in as little as ten minutes!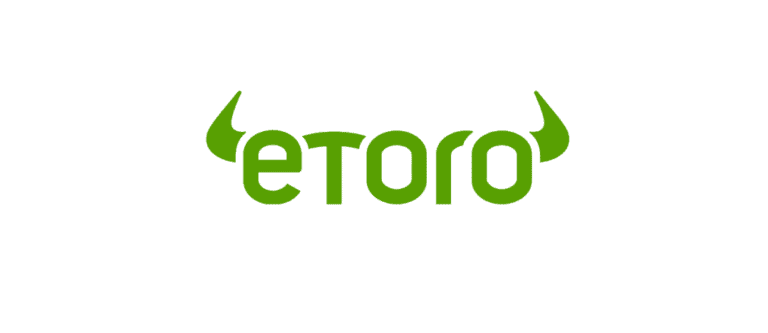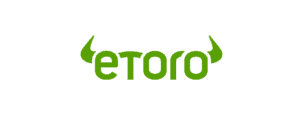 Cryptoassets are highly volatile and unregulated in the UK. No consumer protection. Tax on profits may apply.
Frequently Asked Questions about Cardano
Is Cardano a Good Investment in 2021?
How can I buy Cardano in the UK?
What's the difference between Cardano and Ethereum?
Is Cardano better than Bitcoin?