Best Crypto Staking Platform UK 2023
Fact Checked
Everything you read on our site is provided by expert writers who have many years of experience in the financial markets and have written for other top financial publications. Every piece of information here is fact-checked.
Disclosure
Please note that we are not authorised to provide any investment advice. The information on this page should be construed for information purposes only. We may earn commissions from the products mentioned on this site.
Staking crypto involves locking up your cryptocurrency assets for an extended period of time to unlock rewards or earn interest on your investments. These rewards come in the form of extra cryptocurrencies, making staking one of the easiest ways to earn crypto!
In this article, we will discuss crypto staking, how to stake crypto assets, and what the best crypto staking platforms in 2022 are. At the end of this article, we will have answered an important question, "Is crypto staking worth it?"
Key Points on Crypto Staking
Crypto staking helps you to earn rewards when you buy and hold some digital currencies.
Certain cryptocurrencies that support staking such as ETH2 and Cosmos let you earn interest.
Typically, this occurs through a staking pool which has been compared to a savings account that earns interest over time.
We found that the best crypto staking platforms in 2022 include AQRU, Coinbase and Kraken.
The Best Crypto Staking Platforms
Many cryptocurrency exchanges have now incorporated the crypto staking feature into their offerings. In 2022, several platforms now exist that allow investors to earn interests and rewards from staking their crypto assets. The top 5 crypto staking platforms in 2022 are:
AQRU – The Best Crypto Staking Platform Offering Up To 12% APY
Coinbase – Most User-Friendly Crypto Staking Platform
Kraken – Top Crypto and Fiat Staking Platform
KuCoin – Best Crypto Staking Platform for Soft Staking
Poloniex – Most Efficient Crypto Staking Platform
Having gone through a summary of the general capabilities of each of the best crypto staking platforms, let look away from their features as exchange platforms. The goal today is to find out which of these are the best crypto staking platforms and why. We have reviewed each of these platforms and tested out their crypto staking mechanisms so you don't have to. Here is what we found:
---
1. AQRU – The best crypto staking platform with up to 12% interest
Have you ever wondered why so many cryptocurrency enthusiasts struggle to make a profit from their digital investments? This is where AQRU comes in. A talented group of investment, payment, and technology professionals founded AQRU back in 2019. When it comes to regulations and security, AQRU (Accru Finance UAB) offers virtual asset exchange and custody services that adhere to all the legal regulations set by the Republic of Lithuania. Since January 2022, AQRU successfully gained authorisation to operate as a VASP (virtual asset service provider) in accordance with Lithuanian laws.
Furthermore, AQRU employs the third-party crypto wallet infrastructure provider Fireblocks to bolster the security of your crypto assets. Additionally, there's a $30 million policy should any digital assets be stolen.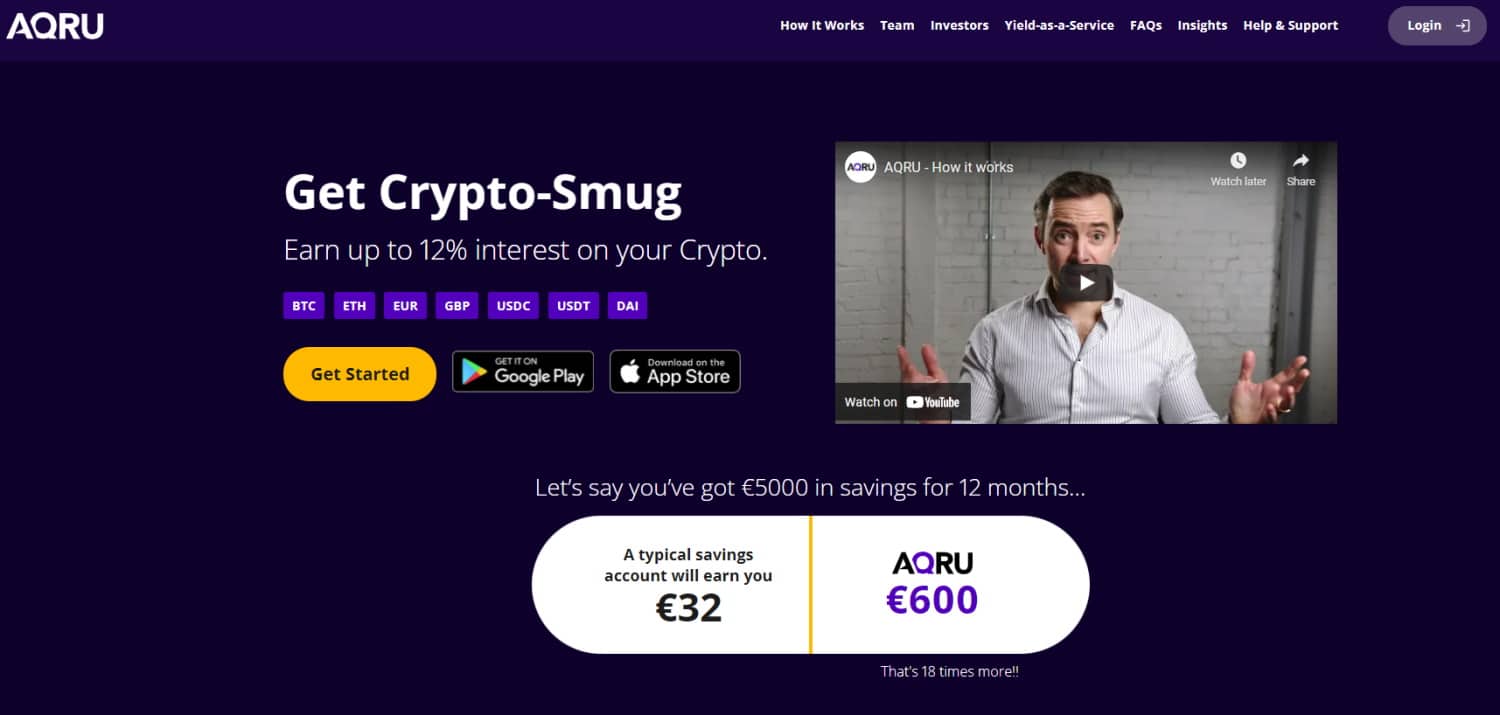 The cryptocurrency sector was designed to make financial services accessible to all of us, but it has swiftly become confusing, complicated, and sometimes inaccessible to ordinary retail traders. AQRU is here to build a bridge between the crypto world and everyday crypto-hungry investors. AQRU has built a simple platform that allows you to convert money into crypto and start earning big returns on your selected assets.
As such you'll receive a fixed 12% interest rate on stablecoins including DAI, USDT, and USDC, and 7% interest on both Ether (ETH) and Bitcoin (BTC).
If you're wondering about fees then you'll be pleased to learn that AQRU doesn't charge withdrawal fees for fiat currencies. There is, however, a $20 fee for cryptocurrency withdrawals, which is charged in the asset that you're withdrawing. In terms of supported payment options, you can choose from credit cards, bank transfers, or wallet-to-wallet crypto payments. The only cryptocurrencies AQRU is currently accepting include BTC, ETH, USDT, USDC, DAI. While this may not seem a lot, according to the AQRU website it is set to introduce additional altcoins as it moves further into 2022.
"We will add more in response to demand but will always have a strict requirement that the coin have a consistent track record and proven utility."
Opening an account is straightforward and quick. A minimum deposit of €100 is also required and there is no minimum withdrawal amount as long as the cost is covered. If you're looking for the highest interest yields via crypto staking then this regulated and insured crypto staking platform is definitely one to consider in 2022.
If you like what you've seen so far, then our AQRU review is a must-read for buzzing crypto-hungry investors.
Pros
Invest GBP, USD, BTC, EUR, ETH, USDT and more to earn high interest yields
Offers safe access to high interest gains from the crypto market
Chance to earn up to 12% interest, paid on a daily basis.
Withdraw money instantly.
Minimum deposit is €100
Follows all regulations set by the Republic of Lithuania
Fully authorized as a VASP
Supports wide range of payment methods
Cons
$20 fee for cryptocurrency withdrawals
Cryptoassets are a highly volatile unregulated investment product.
2. Coinbase — Most User-Friendly Crypto Staking Platform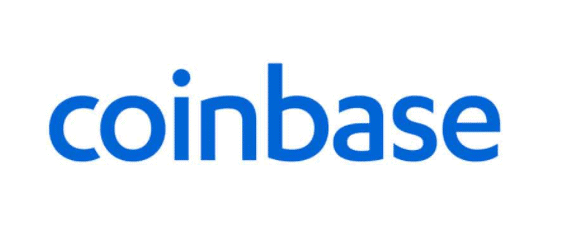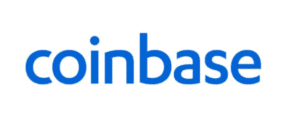 Coinbase is the top-rated exclusively crypto-based platform for crypto staking. While the Coinbase website promises users up to a 5% Annual Percentage Rate (APR) on their holdings, the actual value varies. Investors' returns on holdings depend on which coins they choose to invest in. For example, Coinbase offers a 2% APR on a stable coin like Dai and only 0.15% APY on the USD Coin. However, investors can earn 4% APR on Algorand, 4.63% on Tezos, and 5% on Ethereum and Cosmos.
Coinbase charges a fee on every users' returns from staking. This is usually a small percentage of the yield that users gain from staking on the platform. Oftentimes, users may be taxed on their profits from staking. For example, investors in the United States of America are required to report the profits earned from Staking rewards. Coinbase also provides a 1099-MISC for US customers who earn more than $600 in Staking rewards. Overall, Coinbase remains one of the best crypto staking platforms.

Pros
Largest crypto exchange in the world
Earn up to 5% APR on staked coins
Provides tax documents for users
Very easy to use platform
Cons
Returns can vary widely by token
Your capital is at risk.
3. Kraken — Top Crypto and Fiat Staking Platform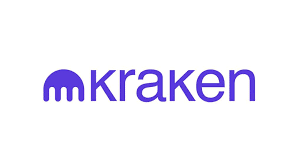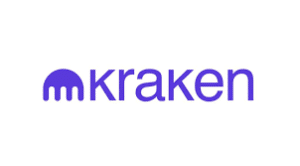 Kraken actively encourages its users to stake their holdings rather than having all their funds sitting in their Kraken account. This has proven to be very successful and many Kraken users have taken up this opportunity to a very profitable effect. In the first half of 2021 alone, more than $100 million was earned in staking rewards by Kraken customers.
To incentivise users to take advantage of its crypto staking offer, Kraken has simplified its staking process. Kraken has broken down its staking process for its users into three easy steps:
Acquire staking assets: Kraken has an array of tokens eligible for staking which users can buy.
Choose preferred assets: Users can select any of the available tokens that they have purchased for staking.
Get rewarded: Kraken allows users to earn rewards on their stakings two times a week.

Kraken allows users to stake major cryptocurrencies, altcoins, stable coins, and fiat currencies. The array of cryptocurrencies available for staking on Kraken include:
Bitcoin (BTC) — 0.25% yearly yield
Ethereum (ETH 2) — 5% to 7% yearly yield
Polkadot (DOT) — 12% yearly yield
Cardano (ADA) — 4% to 6% yearly yield
Flow (FLOW) — 4.6% yearly yield
Solana (SOL) — 6.5% yearly yield
Cosmos (ATOM) — 7% yearly yield
Tezos (XTZ) — 5.5% yearly yield
Kava (KAVA) — 20% yearly yield
Euro (EUR) — 1.5% yearly yield
US Dollar (USD) — 2% yearly yield
Pros
Customers earned over $100 million in the first half of 2021
Simplified step-by-step staking process
Stake stablecoins and fiat currency
Yields up to 20% per year
Cons
Doesn't offer help with the tax implications of staking
4. KuCoin — Best Crypto Staking Platform for Soft Staking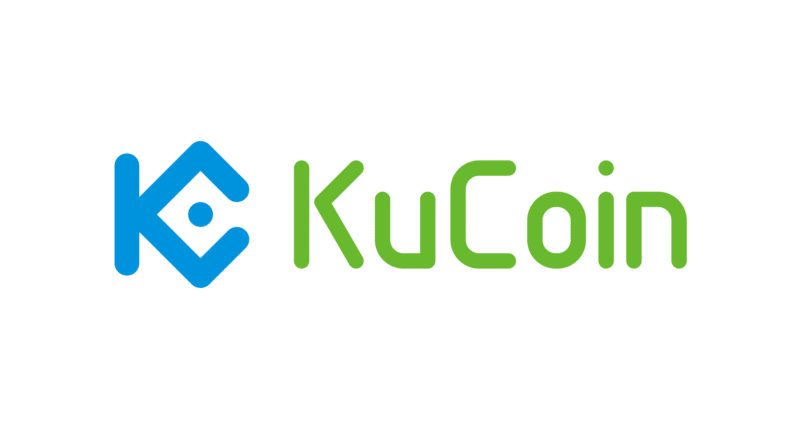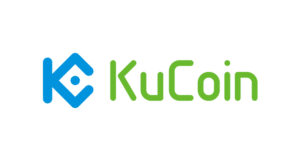 KuCoin's crypto staking offering is built on the proof of work consensus mechanism. Users can join in on the process of validating transactions on the blockchain network. And they can earn rewards while at it. KuCoin allows users access to a safe wallet in which they can lock their funds for an extended period and earn interest on their staked holdings. On KuCoin, users can stake the following coins: Ethereum 2.0, Algorand, Icon, Cosmos, Tezos, and more.
KuCoin allows users to stake their cryptocurrencies on the platform via a mechanism called Soft Staking. With KuCoin's soft staking feature, users can earn rewards on their holdings without actually locking up their funds. This mechanism was introduced by KuCoin in July 2019. Despite the unconventional nature of KuCoin's crypto staking feature, it has rapidly gained popularity among over 300,000 users.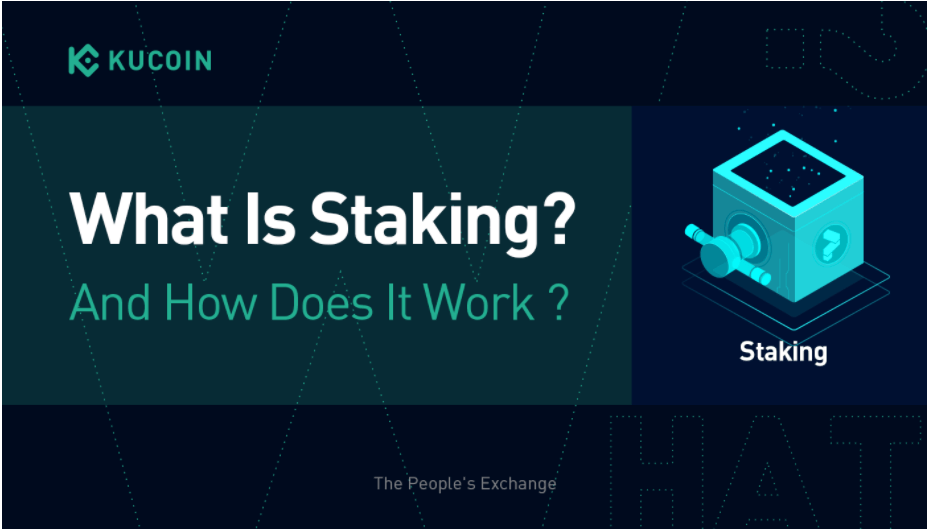 Although soft staking works differently from traditional crypto staking, it presents several benefits over conventional staking. Because soft staking doesn't require locking up your funds, users can be rewarded every day on their holdings. Ultimately, users do not have to wait for days or months before receiving the rewards on their investments. Consequently, soft staking is faster and compounds interests more rapidly. Lastly, this equips users with greater flexibility and control over managing their stake portfolio.
Pros
Soft staking lets you use your coins while earning interest
Get daily payouts for staking
More flexible portfolio management
Stake most popular proof-of-work cryptocurrencies
Cons
Still a relatively new staking platform
5. Poloniex — Most Efficient Crypto Staking Platform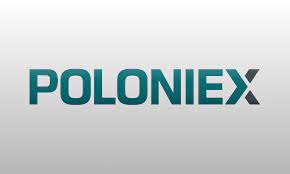 Poloniex works very similarly to KuCoin in how it runs its cryptocurrency staking mechanism. It offers a high level of flexibility for customers who wish to stake on the platform. In three quick and easy steps, customers can fund their Poloniex account, acquire assets to stake, and earn frequent rewards. Stakes on Poloniex work on a mechanism called "balance snapshots". Poloniex takes balance snapshots every day to determine what each customer gets as a reward for staking.
All while staking, Poloniex allows users to retain the rights to trade, withdraw, and deposit funds at will. While this cuts off the need for a validator in the blockchain, it also means transactions occur faster. It also eliminates the need to wait for an "unbonding" period before withdrawing funds, as it is on other crypto staking platforms. This makes the staking type on Poloniex more of soft staking. Poloniex also offers competitive rates on its returns.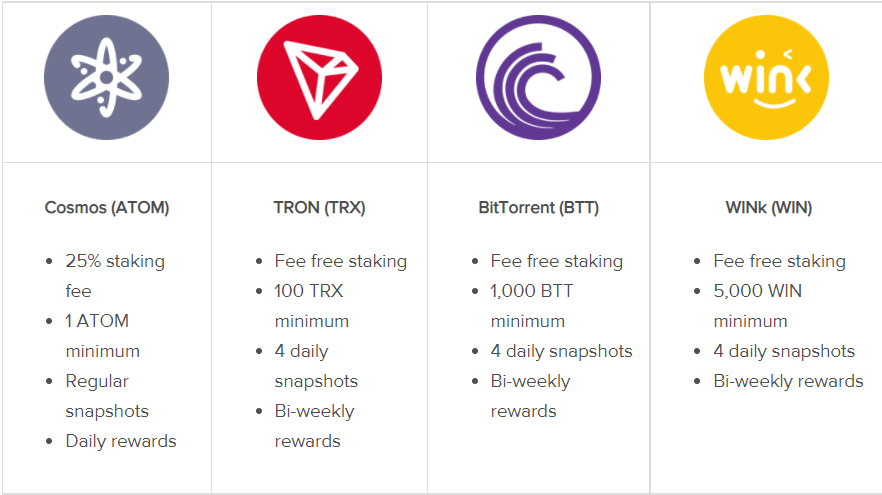 Customers can stake any of the following coins in Poloriex and reap rewards within each of the following periods:
Tron (TRX) — Bi-weekly rewards
WINk (WIN) — Bi-weekly rewards
Cosmos (ATOM) — Daily rewards
BitTorrent (BTT) — Bi-weekly rewards
Pros
Soft staking mechanism
Earn interest every day with balance snapshots
Immediate withdrawals with no unbonding period
Many coins offer fee-free staking
Cons
Doesn't support staking for Ethereum
What is Crypto Staking?
Staking is a relatively new trend in the crypto industry. Still, it is already generating a lot of buzz, with crypto stakers considering it a less resource-draining alternative to crypto mining. On a basic level, staking crypto has to do with setting aside and locking up an amount of a digital asset for a period of time and in exchange, receiving back more assets as a reward.
More specifically, staking crypto involves locking tokens in a proof-of-stake (PoS) blockchain and allowing them to earn back compensation. The tokens pledged in the staking process are used to help the blockchain of networks validate crypto transactions. You may have seen staking crypto compared to putting some cash into a long-term savings account and getting back some interest after a period of time. It works on a similar premise, from the user perspective.
There are two methods of staking crypto assets. The first method involves operating your own node as a validator. This method requires a ton of technical expertise and capital to carry out. The second method is much more common and involves delegating your tokens to a validator, which can be a staking-as-a-service (SaaS) platform or a crypto exchange that offers staking. The best crypto staking platform for you is one that ticks the most essential factors, such as ranking, reputation, and age.
How Does Crypto Staking Work?
To understand how staking crypto works, you must first understand what the PoS mechanism is. This protocol allows people or validators to validate block transactions depending on the number of tokens they hold. PoS is an energy-saving alternative to the PoW protocol which is used to mine Bitcoin.
To stake, validators purchase crypto assets that allow staking in a network. Staking crypto can only be carried out in networks that support the PoS mechanism. After the tokens have been purchased, they are locked up following the guidelines set by the staking network.
Crypto exchanges that provide a platform for staking offer features such as the crypto staking pool. Staking pools allow a group of token holders to join forces, combining their crypto stakes into the pool. The rewards received are shared among the stakers in the pool proportional to their stakes. Basically, a crypto staking pool is a means to exploit the principle behind staking, as they gather assets in bulk, increasing the chances of being picked to verify a block.
Mining vs. Staking
The major difference between mining and staking lies in the contrasting features of the blockchain mechanisms used in implementing them. While mining uses the proof-of-work algorithm for the validation of transactions, staking is largely dependent on proof-of-stake. They are both phenomena used for introducing and circulating new coins into the market.
Mining is most notable for its association with Bitcoin. To requires miners to solve complex mathematical problems using specialized computing hardware to add new transaction blocks to the blockchain. Several miners aim to solve the complex problems presented, but only the first miner to solve it receives the reward. The process of mining is notorious for being extremely energy-consuming.
Staking works in sharp contrast to this, based on the hardware requirements required for PoW, the elements of probability and luck involved, and the resources expended. It is similar to a fixed deposit where stakers earn defined rewards for putting up their crypto assets for defined periods of time.
Both staking and mining come with their benefits and cons or risks. However, staking is largely considered an improvement in mining. Currently, the PoS protocol forms the basis for most new crypto tokens introduced into the market.
On-Chain vs. Off-Chain Staking
On-chain staking and off-chain staking are types of staking services offered by crypto staking platforms. On one hand, on-chain staking is what is commonly regarded as staking. This process uses a blockchain PoS mechanism to generate rewards on staked crypto. In on-chain staking, your staked tokens actively participate in the validation of block transactions. This staking type is what most staking platforms and crypto exchanges offer to stakers.
On the other hand, in off-chain staking, your crypto-assets do not have to actively participate in the process of validating block transactions. Off-chain staking allows stakers to earn rewards on their idle available account balances. It does not utilize the PoS protocol.
---
The Top Crypto Staking Coins
When crypto staking was first introduced, there was a pretty significant limit to the number of coins that could be staked for rewards. As interest in crypto staking exploded, however, more and more coins can now be used to generate passive income for crypto holders. In no particular order, here are some of the top crypto staking coins:
Ethereum 2.0 (ETH 2.0): Ethereum operates on the PoW mechanism rather than PoS, but a transition is in the works with ETH 2.0 in the pipeline with an unconfirmed launch date set for 2022. Currently, Ethereum has a ton of validators on its PoS testnet, with ETH 2.0 staking contract becoming the largest holder of ether. When you stake ETH 2.0, you can expect to potentially earn between 5% – 6.25% on your assets.
Cardano (ADA): Cardano was founded by Charles Hoskinson, who also happens to be one of the creators of Ethereum. ADA holders can stake up to 6% returns on their crypto assets. Staking Cardano is secure and completely free of hassles.
Tron (TRX): Tron was previously an ERC token on top of Ethereum before it switched to an independent P2P network. It was created by its current CEO, Justin Sun. There are different options to staking Tron and they all come with slightly varying rewards figures.
Tezos (XTZ): Launched in 2018, Tezos' ICO caused quite a stir with more than a $230m investment. Tezos runs on liquid proof-of-stake or LPoS. Rewards on staking XTZ range from 5% – 6%. It is considered one of the most attractive tokens to stake both because of its yearly interest and the bunch of unique and innovative features it comes with.
---
Benefits of Staking Crypto
Is staking crypto worth it? That certainly seems to be the case, especially if you ensure that you invest with the best crypto staking platform, AQRU. We've captured some of the benefits that come with crypto staking:
Crypto staking has a low entry barrier. It is not a complicated process to carry out and has a very gentle learning curve. No extensive technical knowledge is required. Basically, anyone can do it. Of course, this is not the case if you want to run a node as a validator. However, that is an uncommon route anyway. With the help of a crypto staking service, you can stake your assets in a matter of minutes.

Staking does not require the use of high-end computing machines, unlike mining. There is no need to spend a ton of money on buying expensive hardware with formidable GPUs or ASICs to set up mining rigs. You can stake crypto with your smartphone.

The PoS protocol used in crypto staking does not burn up a ton of resources as PoW does. It is significantly friendlier to the environment. Much less electricity consumption is required for staking when compared to mining.

Staking is an excellent way to earn passive income without expending a lot of time and effort. Stakers earn rewards on their crypto assets while staying in control of the assets.
How to Stake Crypto on AQRU
Ready to start staking but don't know where to begin? We'll walk you through the process of staking cryptocurrency with AQRU, our #1-rated crypto staking platform for 2022:
Step 1: Create an Account with AQRU
The first step to stake cryptocurrency with AQRU is to create a new account with the platform. Head to AQRU's website and click 'Sign Up' Enter your email address along with a new user name and password, and then fill in the requested personal details like your name and address.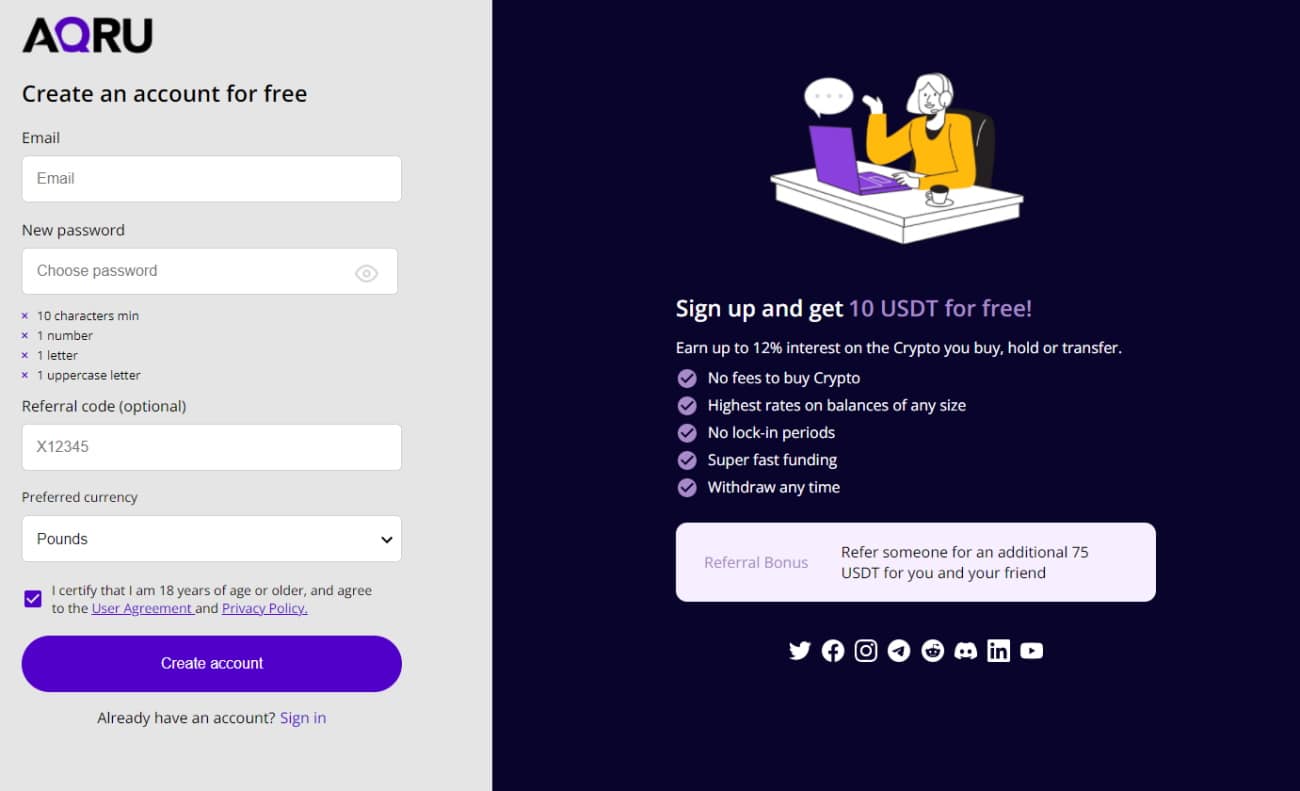 Cryptoassets are a highly volatile unregulated investment product.
Step 2: Verify Your Identity
As part of the account registration process, AQRU requires you to verify your identity to comply with government regulations. You can complete this step online by uploading a copy of your driver's license or passport. You'll also need to upload a proof of address, which can be a copy of a bank statement or utility bill.
Step 3: Deposit Funds
Next, you can fund your AQRU account. You can make a deposit with a credit card, debit card, bank transfer, or wallet-to-wallet crypto payments. AQRU requires a minimum deposit of £100.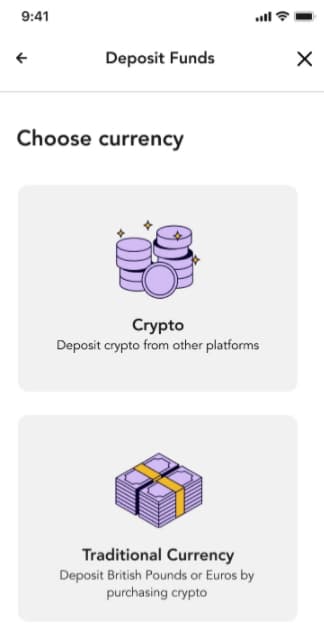 Cryptoassets are a highly volatile unregulated investment product.
Step 4: Deposit or Invest in Cryptocurrency with AQRU
Now you can buy cryptocurrencies for which AQRU currently supports staking. You can deposit or invest in Bitcoin (BTC), Ether (ETH) or several stablecoins including USDT, USDC, and DAI.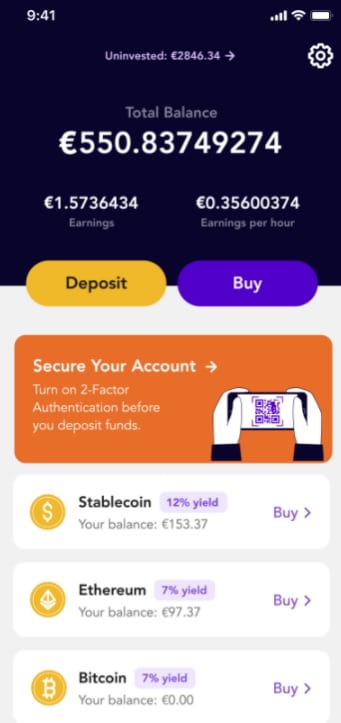 Step 5: Stake Your Coins
Once you've purchased crypto with your fiat funds using Moonpay, the crypto is then deposited into your AQRU account. You can then start investing in any one of three investment products to start Aqruing interest.
---
Conclusion
Crypto staking is a system that allows users to earn passive rewards for validating PoS blockchain transactions. If you are looking for the best staking platform to invest your crypto assets, you can do no better than AQRU. Users can invest in any of the staking assets that it offers – Bitcoin (BTC), Ether (ETH), Tether (USDT) and more. Staking on AQRU is streamlined, stress-free, and secure.
When deciding what platform you should choose for your crypto staking needs, remember to first consider what you prioritise. If you prioritise flexibility, KuCoin and Poloniex remain two of the best options. If you are relatively risk-averse, these platforms may not work for you because of their soft staking mechanism. However, if your goal is to start earning high interest yields on your crypto holdings via one regulated and user-friendly platform then AQRU ticks all the boxes.
Ready to start staking crypto and earning interest on your digitalassets? Click the link below to sign up with AQRU today!
Cryptoassets are a highly volatile unregulated investment product.
---
Frequently Asked Questions about Crypto Staking
Is crypto staking worth it?
Is crypto staking profitable?
Can you lose money by crypto staking?