Canadian e-commerce giant Shopify has been one of the main beneficiaries of the global shift to online business. This company makes it easy for any small business anywhere in the world to launch an online store and start selling physical or digital goods. While the average consumer might not notice Shopify's presence, this platform undergirds a surprising amount of business infrastructure on the Internet.
Shopify shares are up more than 100% this year, which has many investors worried that this stock has nowhere left to run. But analysts are bullish about the long-term prospects of e-commerce generally and Shopify specifically, so right now could be a chance to buy in before the company's shares jump even higher.
In this guide, we'll show you how to buy Shopify shares online in the UK and take a closer look at this company's prospects for future growth.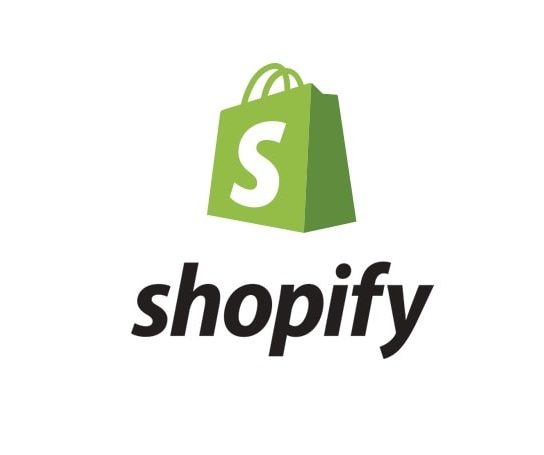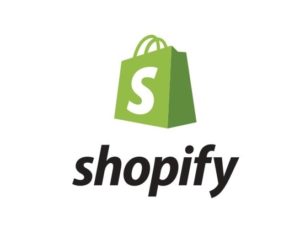 Shopify trades on the New York Stock Exchange (NYSE) in the United States. So in order to buy shares of Shopify in the UK, you'll need a stock broker that offers trading on the NYSE.
There's more to just that when it comes to choosing the right broker, though. It's important to find a brokerage that offers low-cost or even free trading and advanced analysis and research tools. You'll also want to take a close look at regulation to ensure that your chosen broken is fully trustworthy.
With those criteria in mind, let's take a look at two of the top UK brokers you can use to buy Shopify shares today: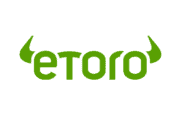 eToro is our overall top pick if you're looking to buy Shopify shares in the UK. This broker enables you to buy shares outright or engage in CFD trading depending on which type of instrument best suits your strategy. If you decide to trade share CFDs, eToro offers leverage of up to 5:1. In either case, all trades on eToro are 100% commission-free.
One of the best things about eToro is that it offers access to a huge range of global stocks. You can trade Shopify and competitors like Amazon, as well as over 800 more stocks from the US, UK, Europe, Asia, and Africa. eToro also has a selection of more than 450 ETFs, so you can opt to invest in the tech sector more broadly instead of just buying shares of Shopify.
eToro offers a nice selection of trading tools for long-term investors and short-term traders. You get access to a custom charting interface that's available on the web and through eToro's mobile trading app. You can also view an economic calendar and keep up with breaking market news thanks to a customizable news feed.
Even better, eToro gives you access to a robust social trading network. You can interact with thousands of other traders from around the world to ask questions and share ideas. eToro also leverages its social network so that you can see real-time trading sentiment around Shopify or any other shares. If you want to put your trading on autopilot, you can use the copy portfolios feature to have some or all of your portfolio mimic the positions of more experienced traders.
eToro is regulated by the UK's Financial Conduct Authority and is considered highly trustworthy. The broker has been active in the trading space since 2007 and has more than 12 million global investors. Plus, your account is backed by the UK's Financial Services Compensation Scheme for up to £85,000 pounds.
Pros
100% commission-free trading
Trade more than 800+ shares and 450+ ETFs
Buy shares outright or trade CFDs
Integrated social trading network
Regulated by FCA and widely trusted
Cons
Small withdrawal fee (£4 per transaction)
Limited analyst research
Disclaimer: 67% of retail investor accounts lose money when trading CFDs with this provider.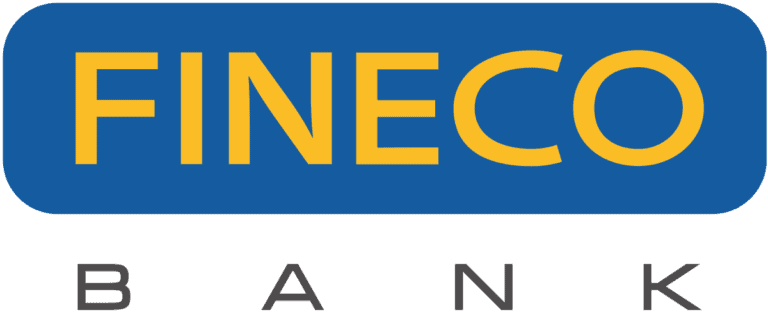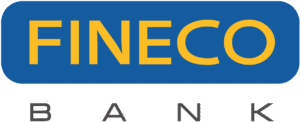 Fineco Bank is an Italian bank that offers a global online trading and investment arm. This share dealing platform offers access to more than 26 global markets and covers thousands of shares. So, you can trade not just Shopify but almost every major publicly traded company around the world. Fineco Bank also has a huge variety of ETFs and mutual funds on offer, as well as its own selection of pre-made portfolios.
Since Fineco Bank is also a bank, this brokerage also comes with some additional perks that you won't find elsewhere. When you sign up for an investment account, you also get a debit card and free withdrawals at ATMs across the UK and EU. Fineco Bank also offers free online currency conversion, which can be a significant asset if you want to trade in markets around the world.
For trading specifically, Fineco Bank offers the advanced PowerDesk trading platform. This trading suite comes packed with technical studies and indicators, plus features a news feed and economic calendar. You can also personalize your dashboard to make your trading and analysis more efficient, or analyse stocks on the go using the Fineco Bank mobile investing app.
Fineco Bank isn't fully commission-free, although its pricing is still pretty attractive. You can buy share CFDs for Shopify and other companies at no charge, but you'll pay a $3.95 USD commission if you want to buy US shares or ETFs outright. If you want to trade UK shares, the commission is £2.95 per order. There are no monthly account fees, deposit fees, or withdrawal fees to worry about with this broker.
Fineco Bank is a very reliable broker that's regulated by both the Financial Conduct Authority and the Bank of Italy. Although this broker is fairly new in the UK, it's been around for more than 20 years in Europe. Fineco Bank is trusted by more than 13 million clients and manages more than £70 billion in assets.
Pros
Trade shares or CFDs in 26 global markets
CFDs trade commission-free, stocks are inexpensive
Comes with PowerDesk trading platform
Offers free online currency conversion
Regulated in the UK and Italy
Cons
Pay a commission for trading shares and ETFs
No social network or stock analysis
Disclaimer: Your money is at risk.
Shopify shares have more than doubled in value this year, which is a good thing for anyone who held the stock before COVID-19. But if you're just considering getting into Shopify stock now, it's important to find out whether this company has hit a peak or whether it has more room to run.
We'll walk you through Shopify's history, recent performance, volatility, and future outlook to help you decide whether Shopify stock is a buy right now.
Shopify, Inc. was founded in Ottawa, Canada in 2004 by Tobias Lütke, Daniel Weinand, and Scott Lake. The founders were frustrated by the existing options for opening an online commerce platform at the time and decided to build their own solution. The result was Shopify, which officially launched in 2006.
Shopify was at the leading edge of technological development in its early years. In 2009, Shopify launched an API that let third-party developers create payment, marketing, and other business apps that run on Shopify's platform. Today, Shopify has more than 4,200 apps, which are used by more than 80% of merchants on the platform.
Shopify also launched an iPhone app as soon as the Apple App Store came out and created Shopify Payments, its own credit card processing service, in 2013. By 2014, Shopify had over 120,000 merchants on its platform.
Shopify held its IPO on the NYSE and Toronto Stock Exchange in 2015, with shares opening at $28 apiece. The IPO raised over $131 million for the company. Just a few months later, Shopify shares jumped 20% when Amazon closed down its Webstore service for merchants and encouraged migration to Shopify.
In 2017, Amazon and Shopify announced a partnership that would enable Shopify merchants to seamlessly sell products on Amazon Marketplace. More recently, Shopify announced partnerships with Pinterest and Snapchat that make it easier to merchants to sell goods through these social media platforms.
Shopify's share price grew slowly, then all at once. At the start of 2019, shares were just $138 each. By the end of 2019, the stock price had continued to outperform and nearly tripled to $408. Although Shopify shares crashed in response to the coronavirus pandemic in March to a low of $346 per share, they quickly recovered and hit an all-time high of $1146.91 in early October. Shares have since fallen to $885 as of the previous close in response to news of a potential coronavirus vaccine breakthrough from Pfizer.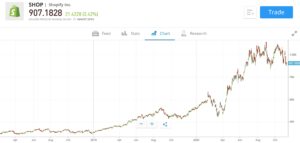 Still, Shopify has a market cap of nearly $108 billion. The company's price-to-earnings (P/E) ratio is 564, which is sky-high but potentially justified for investors who think the potential of e-commerce has only begun to be realized. Shopify reported an earnings per share (EPS) of $1.54 for the quarter ending September 30 and a 12-month EPS of $2.80. That's an impressive EPS growth when compared to Shopify's full-year EPS of just $0.79 for 2019.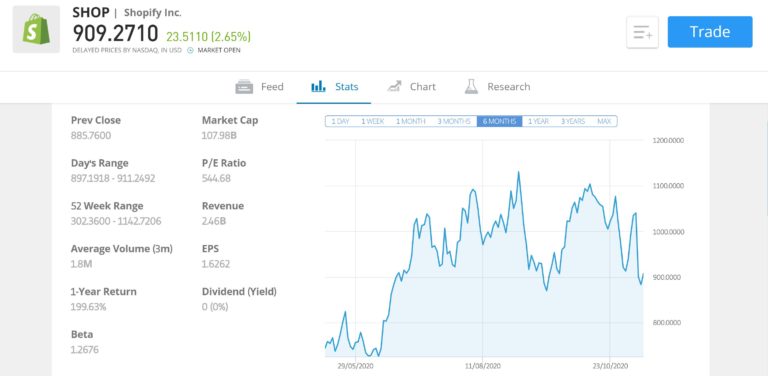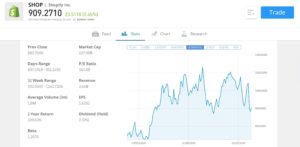 Shopify is listed on the NASDAQ stock exchange.
Shopify does not pay out a dividend and investors should not expect a dividend yield from this company in the near future.
Should I Buy Shopify?
There's no question that Shopify's current valuation is lofty. It's trading at an eye-popping 564 times earnings and shares are up more than 100% this year alone. So, why do we think Shopify shares are worth your attention?
A Bet on E-Commerce
There's no question that Shopify is not a value investment, but it holds potential as one of the best growth stocks on the market today. That's because Shopify is closely aligned with the growth of e-commerce. A bet on Shopify shares is a bet that online stores are not only surging because of the coronavirus pandemic, but because e-commerce represents the future of shopping.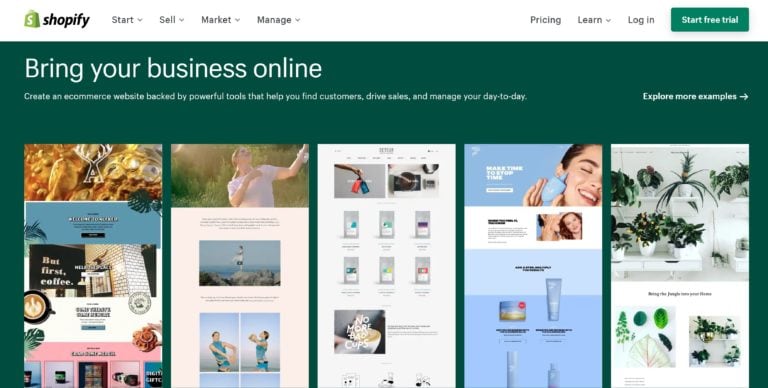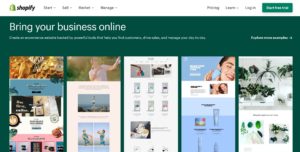 Many Wall Street analysts would argue that's a good bet to make. The e-commerce market is projected to grow to nearly $900 billion in the US alone by next year, and growth is likely to accelerate as the developing world bypasses traditional retail in favour of online retail.
Even if Shopify's valuation isn't fully justified right now – a real possibility – the company's merchant solutions have proven both durable and highly attractive. Expect revenue and profitability to continue increasing year over year as more businesses move online.
Major E-commerce Partnerships
One of the reasons that Shopify has become a stock market darling is that it hasn't tried to break into e-commerce on its own. Instead, Shopify has been outspoken about pursuing partnerships and creating new sales channels for its merchants. Shopify partnered with Amazon Marketplace in 2017, Snapchat in 2019, and Pinterest in 2020. It also recently announced partnerships with TikTok, which alone has over one billion users worldwide, and Walmart.
Just as important, Shopify is more than just another e-commerce platform – it's a vertically integrated ecosystem. Shopify doesn't just provide the tools that merchants need to make a website. It also has a network of more than 20,000 Shopify app developers, agency partners, and business consultancies.
Businesses know that if they need a unique tool to run their business, it likely already exists on Shopify. Moreover, this ecosystem approach means that once merchants are fully immersed in Shopify, it's a major commitment to switch to another e-commerce platform. As a result, Shopify has built a moat for itself in an industry that seems on its face like it would be hard to defend.
Room to Grow
Despite all the attention that Shopify receives, it's not even the global leader in providing e-commerce solutions to small businesses. That distinction goes to WooCommerce, a plugin for the open-source WordPress content management system. WooCommerce currently controls around 23% of the market niche that Shopify occupies, followed by 21% for Shopify and 15% for Wix.
That means that Shopify still has room to grow. The company doesn't even need to steal users from WooCommerce and Wix – it just needs to outcompete these platforms as more businesses build online stores. Given Shopify's advanced e-commerce ecosystem and its partnerships with major retailers like Amazon and Walmart as well as top social media platforms, there are plenty of reasons for new online businesses to go with this platform.
Step 3: Open an Account and Deposit Funds
Want to buy Shopify shares in the UK? You can get started by opening a new brokerage account with eToro. eToro offers 100% commission-free trading, advanced social trading and charting platform, and a user-friendly mobile app.
To open a new account, visit eToro's website and click the 'Join Now' button. Enter a username and password for your account, then fill in the form with personal information like your name, email, and phone number.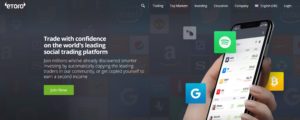 eToro complies with all UK government regulations around securities fraud, meaning that you need to verify your identity before you can start trading. Upload a copy of your passport or driver's license along with a copy of a recent utility bill or financial statement. eToro will automatically verify your documents online in just a few minutes.
The next step is to fund your new brokerage account. eToro requires a minimum deposit of £140, which you can pay using a debit or credit card, a UK bank transfer, or an e-wallet like Neteller and Skrill.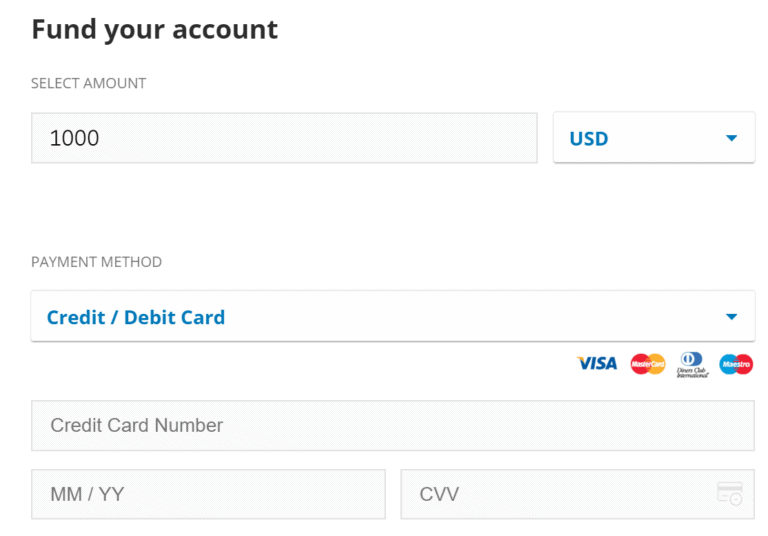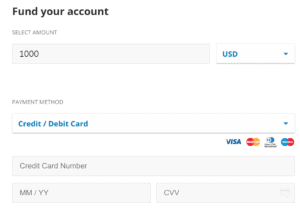 With your eToro account set up and funded, you're ready to buy Shopify shares. Search for 'Shopify' or 'SHOP' in the search bar on the eToro dashboard. When Shopify appears in the dropdown, click 'Trade' to open a new order form.


Enter how much money you want to invest in Shopify at the top of the order form. eToro lets you invest in fractional shares, so you only need to commit a minimum of £40. That can be helpful given Shopify's high share price.
If you're trading CFDs for Shopify, you can choose how much leverage to apply to your trade. Keep in mind that leverage increases your trading risk and comes with additional fees. If you want to set a stop loss or take profit level for your trade, you can do that in the order form as well.
Once your order is ready, click 'Open Position' to buy Shopify shares.
Although many investors see the rise in Shopify shares this year and think that the company's run couldn't possibly continue, there are plenty of reasons to think that it can. Shopify shares have appreciated quickly precisely because the company has done so much right.
This company has captured more than one-fifth of the market for small businesses looking to move online and has maintained profitability even as it continues to scale. Shopify has also successfully built an e-commerce ecosystem that includes not just itself and its merchants, but also app developers, e-commerce consultancies, and major partners like Amazon, Walmart, Pinterest, Snapchat, and TikTok.
All that said, Shopify's valuation is extremely high. Investors would do well to keep this stock on their watchlists for now and look for a pullback in the wake of Joe Biden's election victory over Donald Trump or COVID-19 vaccine news. However, don't wait too long – we think Shopify is a strong buy that aligns investors with the future of online shopping.
The Verdict
Ottawa-based e-commerce giant Shopify is one of the hottest names on Wall Street right now. This company offers merchant solutions for small businesses looking to move their sales online, and it has the advantage of being an integrated e-commerce ecosystem.
Although Shopify shares are pricey, we think they're a good buy right now or on the next pullback. This company's future is tied to the future of e-commerce more broadly, and that future looks extremely bright.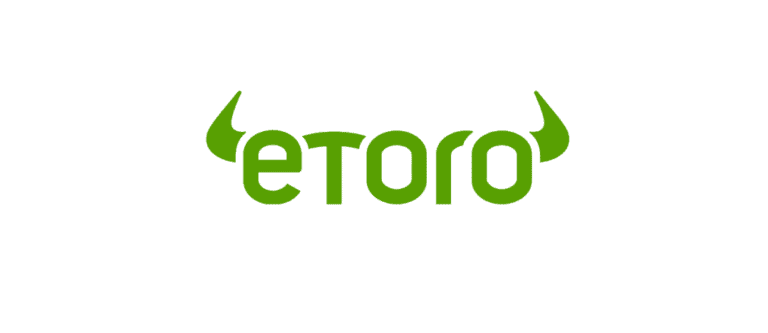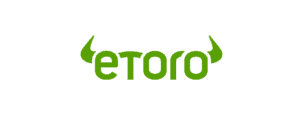 67% of retail investor accounts lose money when trading CFDs with this provider.
Looking to invest in other tech shares? Check out the companies below.
FAQs
[sc_fs_multi_faq headline-0="h4″ question-0="What exchange does Shopify trade on?" answer-0="Shopify trades on the NYSE and Toronto Stock Exchange under the ticker symbol 'SHOP.' Most UK brokers, including eToro, offer shares of Shopify from the NYSE." image-0="" headline-1="h4″ question-1="Who is the chief executive of Shopify?" answer-1="The current CEO of Shopify is Tobias Lütke, one of the original founders of the company." image-1="" headline-2="h4″ question-2="Can I invest in Shopify via an ISA or SIPP?" answer-2="Yes, you can invest in Shopify through an ISA or a SIPP as long as your broker offers these account types. Keep in mind that there are limits on how much money you can contribute to an ISA or SIPP in any given year, and limits on when you can withdraw money from a SIPP." image-2="" headline-3="h4″ question-3="How many merchants use Shopify today?" answer-3="Shopify announced that it had reached a milestone of over one million merchants in 2019. The company has not given an estimate of its current number of merchants, but it has likely increased substantially as a result of the COVID-19 pandemic." image-3="" headline-4="h4″ question-4="How does Shopify make money?" answer-4="Shopify makes money through subscription fees paid by its merchants, transaction fees paid by app developers, and commissions paid by merchants for sales made through Shopify's platform. Shopify also has its own payments solution, which subscribers are encouraged to use since it offers a lower commission rate." image-4="" count="5″ html="true" css_class=""]