If you're looking to grow your money over the course of time, but only have a small amount of cash to invest, there are many UK trading platforms that now support something called 'fractional ownership'.
Put simply – whether that's in the form of stocks, ETFs, index funds, or bonds – you can buy a 'fraction' of an asset. As such, this allows you to get started with an inconsequential amount – sometimes as little as just £20.
In this guide, we explore small investments in the UK that you can access right now. Each and every financial asset that we discuss can be purchased online at a regulated brokerage site with an upfront investment of just a few pounds.
10 Small Investments for 2022
Check out the list below to see which assets made the cut in our list of small investments right now.
Stock
ETFs
Mutual Funds
Index Funds
iShares Core US REIT
Cryptocurrencies 
Tesla 
UK Savings Accounts 
Vanguard Total Bond Market ETF
iShares Treasury 20+ Year Index 
1. Stock Markets
If you are looking to build your wealth over many decades, then you might want to start off with the stock markets. There are thousands upon thousands of shares to choose from, on a variety of UK and international exchanges. For example, in the UK alone you have two stock exchanges at your disposal.
This includes the London Stock Exchange – which is home to some of the UK's biggest companies. Think along the lines of British American Tobacco, HSBC, BP, BT, and GlaxoSmithKline. You also have the Alternative Investment Market (AIM), which is the UK's secondary exchange. This includes smaller companies or those that are yet to establish themselves.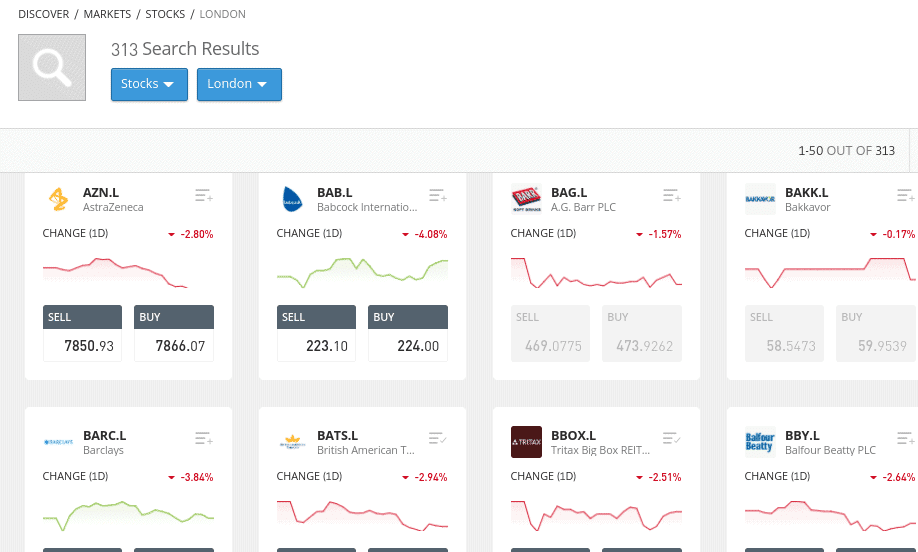 Outside of the UK, there are dozens of markets that you can access from the comfort of your home. In particular, this includes the two major markets found in the US – the NASDAQ and New York Stock Exchange. This covers companies such as Apple, Amazon, Facebook, Disney, Nike, Twitter, and Coca Cola.
Now, irrespective of which stock exchange you wish to target, shares can be purchased on a fractional basis. This means that you do not need to buy a full share. Instead, as long as you meet the platform's minimum, you can invest as little as you like.
For example, FCA broker eToro – which allows you to choose from over 1,700 stocks across 17 exchanges, also allows you to invest from just $50 (about £40). This means that you can make small investments on a weekly or monthly basis without breaking the bank, therefor you can invest for a monthly income.
If you're not quite sure which companies to add to your portfolio, you can read our article here on the shares to buy now. You might also find our article on how to pick stocks and shares useful.
Sponsored ad. Your capital is at risk.
2. ETFs
Even if you're new to the online investment scene, you have likely come across the term 'diversification'. In a nutshell, this refers to the process of building an investment portfolio that contains heaps of different assets. Not only this, but your chosen assets must cover a variety of markets, economies, and risks.
This ultimately ensures that you are not overexposed to a small selection of financial instruments. In other words, if you went all-in on BP shares and before the pandemic came to fruition, you would have been looking at huge losses of 50%. On the flip side, if BP only contributed 1-2% of your portfolio, these losses wouldn't be felt anywhere near as much. 
You can diversify by making small investments in the UK. A cheap and convenient way of doing this is through an exchange-traded fund (ETF). For those unaware, ETFs are managed by financial institutions that typically have thousands of investors under their belt.
The main objective of the ETF is to track a specific area of the financial markets.
This might include:
Blue-chip stocks
Dividend stocks
Emering market stocks
Emerging market bonds
Corporate bonds
Government bonds
Commodities like gold and silver
Index funds (see the below)
For example, let's suppose that you decided to make a small investment into the Vanguard Total Stock Market Index Fund ETF. In doing so, you will be investing in over 3,500 individual stocks. Not only this, but these stocks come from every sector imaginable. This includes telecommunications, real estate, financials, basic materials, energy, consumer staples, and more.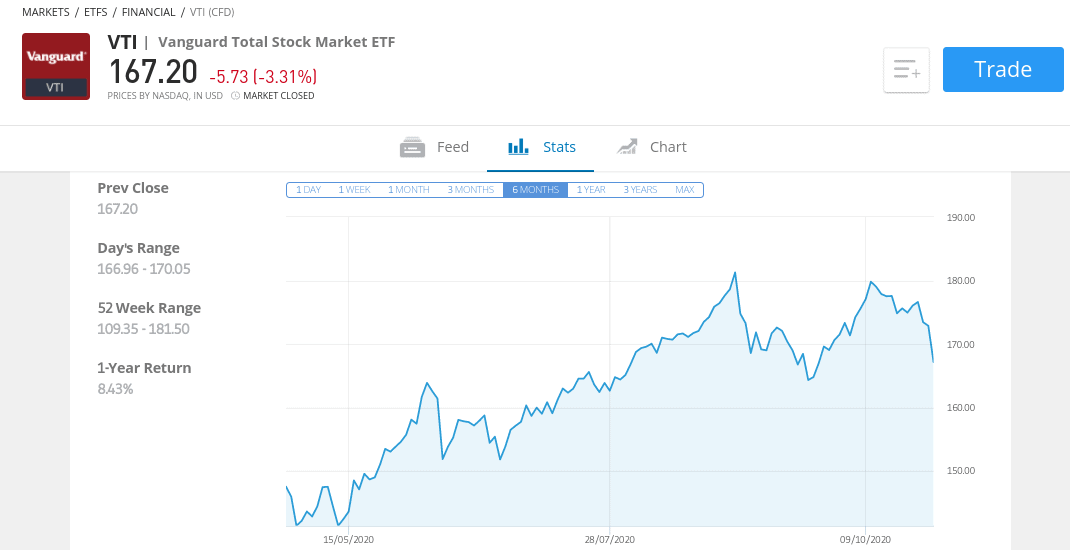 Now, as you can imagine attempting to build a portfolio as diverse as this would be extremely challenging – not only in terms of time but fees. As soon as you make an investment into an ETF like this, you can sit back and allow your money to work for you.  ETFs are also suitable for small investments as you can cash your position out at any time.
This is because ETFs are listed on public exchanges and thus – work much in the same way as shares. When it comes to making money, ETFs offer two revenue streams. Firstly, if the collective value of the stocks or bonds in the portfolio increases over time, as will your investment. Secondly, if the portfolio holds dividend-paying stocks or bonds, you will receive your share every three months.
If you like the sound of this segment of the financial markets, small investments are welcome. In fact, by using eToro, the minimum starts at just $50 – irrespective of which ETF you opt for.
Sponsored ad. Your capital is at risk.
3. Mutual Funds
Mutual funds are a small investment option on the table if you are a complete novice. This is because mutual funds will decide which shares and bonds to buy. They will also determine when to time the market, meaning that the entire investment process is passive. In fact, once you make an investment, there is nothing more for you to do.
Mutual fund providers have access to vast resources. This ensures that it has the financial means to access any market of its choosing. In addition to this, those making investment decisions on your behalf will likely have years of experience in the space.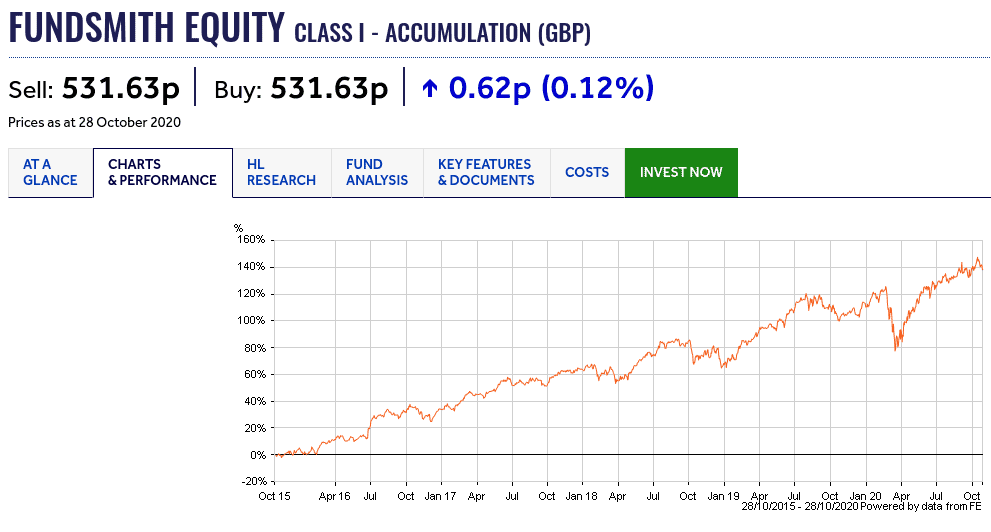 You can make small investments into a mutual fund. In fact, when using the likes of Hargreaves Lansdown, you can invest in mutual funds from just £25 per month. If you don't want to commit to a monthly direct debit, you can make a small lump sum investment of £100. After that, it's up to you how much you decide to invest.
In terms of choosing a mutual fund to invest in, this is the only part of the process that requires an element of research. After all, there are hundreds of mutual funds active in the space – many of which can be accessed from the UK online. One popular option is that of the Fundsmith Equity Fund – which is managed by Terry Smith.
The fund has returned the following over gains over the past five years:
2019/20: 34.37%
2018/19: 20.81%
2017/18: 7.81%
2016/17: 16.61%
2015:16: 17.38%
Importantly, the Fundsmith Equity Fund only invests in strong and stable companies with a positive long-term outlook. Weighted stocks within the portfolio are as follows:
MICROSOFT CORP
NOVO NORDISK A/S
PHILIP MORRIS INTERNATIONAL INC
PAYPAL HLDGS INC
ESTEE LAUDER COMPANIES INC
FACEBOOK INC
INTUIT INC
IDEXX LABORATORIES INC
MCCORMICK & CO INC
PEPSICO INC
Sponsored ad. Your capital is at risk.
4. Index Funds
If you want to invest in the stock markets over a long period of time without wanting to do any of the legwork, you might be suited for an index fund. For those unaware, an index fund is tasked with tracking a collection of stocks from a particular exchange or economy.
For example, the FTSE 100 is the UK's primary index as it tracks the largest 100 companies listed on the London Stock Exchange. Then you have the likes of the Dow Jones, which tracks 30 large-cap companies in the US from a variety of sectors. However, if there is one index fund that is suitable for small investments – we would have to point you in the way of the S&P 500.
This is the world's largest stock index. It contains 500 large US companies and it is a way to gauge the strength of the wider American economy. Since this index was officially launched way back in 1926, it has returned average gains of 10% per year. The index has gone through many recessions and bear markets – but always recovered.
For example, the S&P 500 started the year at 3,257 points. As per the wider impact of COV-19, the index hit lows of 2,237 points in March. However, the index has since recovered the vast majority of these losses – and is once again heading into the all-time high territory.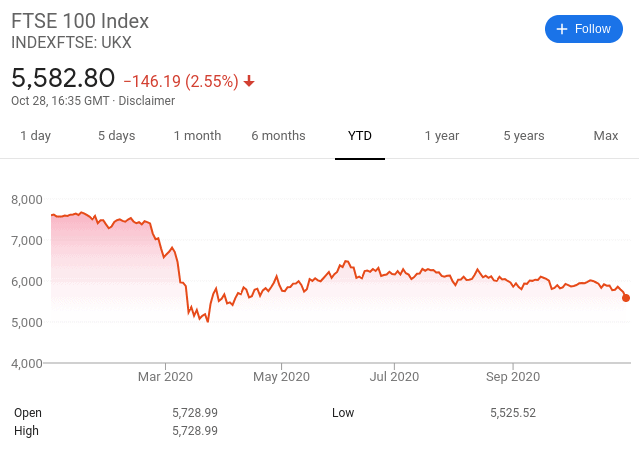 This is in stark contrast to the FTSE 100 which is still valued well below pre-pandemic levels. In fact, the FTSE is 23% down as of early November 2020. This shows that major stocks based in the US are a lot more resilient to market uncertainties.
If you're wondering whether or not index funds like the S&P 500 are suitable for small investments made in the UK, fear not. By using an ETF provider like Vanguard or iShares at a low-cost broker like eToro, you can invest from just $50 each time. Not only does this allow you to invest with small amounts, but you won't get hit with any commissions or ongoing fees.
Sponsored ad. Your capital is at risk.
If you are looking to make small investments in the UK, you might be surprised to see that real estate makes our list. After all, in order to invest in real estate, you need to take out a mortgage that lasts several decades. Or, you'd need to have a 6-figure lump sum at your disposal. But, there is a way to make small investments into real estate without breaking the bank.
In fact, it is now possible to invest from just $50. You will need to make use of a real estate investment trust (REIT). These are financial products offered by large-scale institutions. The provider in question will pool investor funds together to purchase properties. The REIT will specialize in a particular area of the real estates space – such as commercial, residential, retail, or healthcare.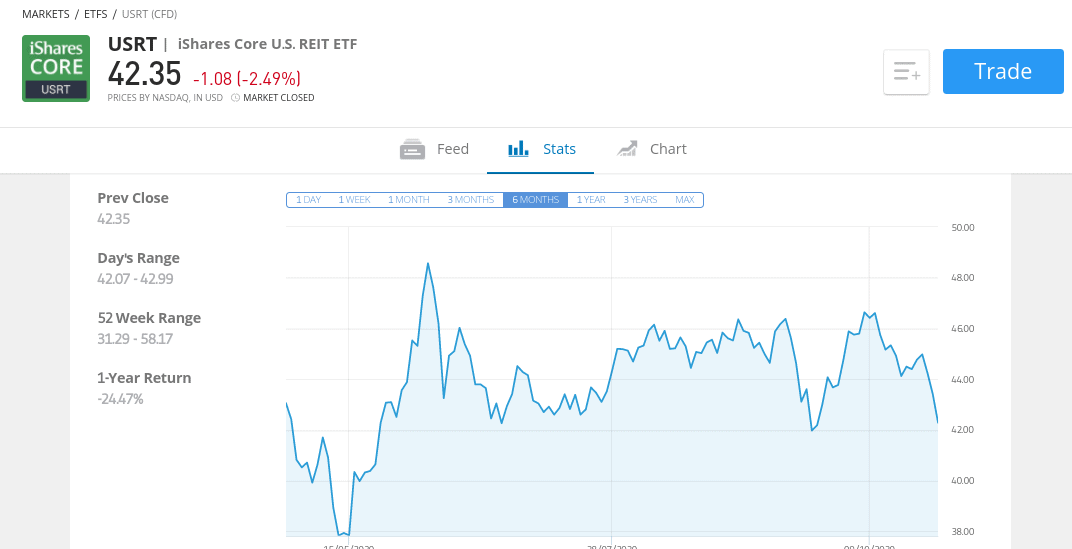 Either way, you can access this market by making small investments into a REIT ETF online. Before we give you some examples of REITs that are popular with UK investors, we should note that you will be able to grow your money, in the same way, had you bought a property yourself. This is because you will be entitled to your share of any rental income that the REIT collects.
This might be a group of tenants in a residential complex or businesses that pay rent to operate in a shopping mall. In addition to this, REITs give you the chance to earn capital gains. This will occur when the value of the properties held by the REIT appreciates. Once again, this is no different to buying a house and seeing it increase in value over time. 
In terms of choosing a REIT to make small investments, there are many options on the table. With that said, one popular REIT in the market right now is that of the iShares Core U.S. REIT ETF. This gives you the opportunity to invest in the US housing market from the UK.
Some of the main holdings found in the iShares Core U.S. REIT ETF are as follows:
PROLOGIS REIT INC
EQUINIX REIT INC
DIGITAL REALTY TRUST REIT INC
PUBLIC STORAGE REIT
WELLTOWER INC
REALTY INCOME REIT CORP
AVALONBAY COMMUNITIES REIT INC
ALEXANDRIA REAL ESTATE EQUITIES RE
SIMON PROPERTY GROUP REIT INC
As you can see from the above, you will be well diversified across a range of firms active in the US real estate market. If you like the sound of this REIT ETF, you can invest from just $50 at eToro without paying any commission.
Sponsored ad. Your capital is at risk.
6. Cryptocurrencies
At the time of writing, Bitcoin is valued at just over $13,300. As such, you likely wouldn't want to be risking this much into a speculative asset class like cryptocurrencies – especially if you are looking to focus on small investments. Bitcoin can be fractionalized by up to 8 decimals. This means that you can gain exposure to this exciting technology by only risking a small amount.
In fact, this is a risk-averse way of investing in Bitcoin for two key reasons. Firstly, Bitcoin can be a volatile asset – especially in comparison to traditional financial instruments. For example, Bitcoin will often go up or down by 5-10% in a single day. As you can imagine, this won't be suitable for those of you that cannot handle high levels of volatility.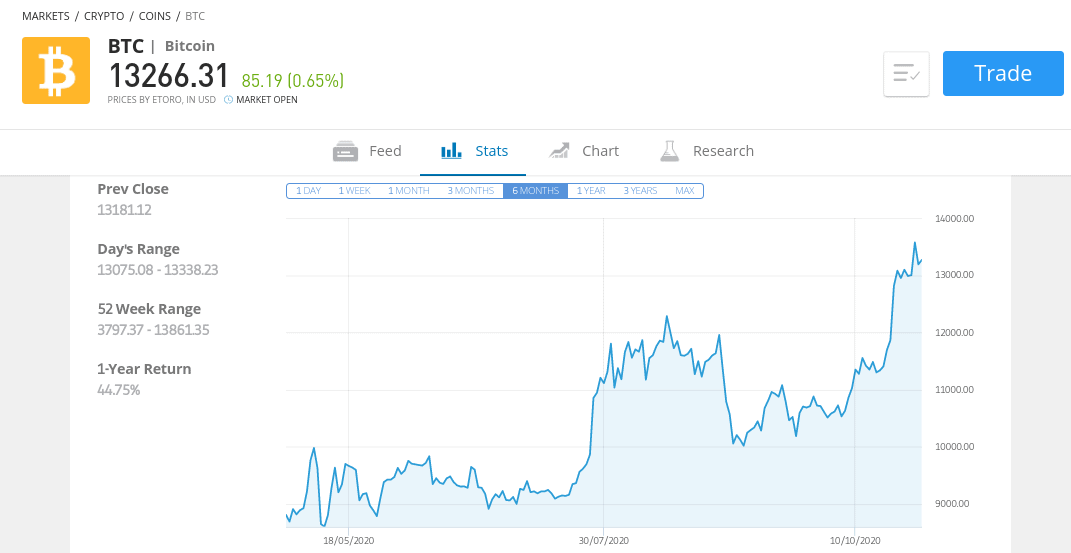 With that said, by investing small, but frequent amounts, the short-term pricing spikes of the digital currency is less relevant. This is because you will be investing in the long run – constantly averaging your cost price out every time you buy. If you're interested in what Bitcoin offers but you are somewhat reluctant as you don't quite understand how it works, you are going to be suited for a regulated platform like eToro.
Not only can you buy Bitcoin (and 15 other cryptocurrencies) in a matter of minutes with your debit/credit card, but you can also make small investments from just $25 (about £20). eToro stores Bitcoin for you, so there is no requirement to worry about private wallets or external hacks. 
Sponsored ad. Your capital is at risk.
7. Tesla
Although we have already discussed stocks, we feel that Tesla deserves a special mention. After all, the US eclectic car marker has defied the realms of possibility in 2020 – with the value of its stocks increasing by 400%. Not only is this uncanny when you consider the sheer decline in consumer demand for cars this year, but Tesla's primary US plant closed for several months during the wider lockdown measures.
Even more interesting is that the stock is now trading at a staggering price-to-earnings ratio of over 804 times. Taking all of this into account, Tesla is now the largest car market globally – outpacing established players like Ford and Toyota by some distance. We should also note that Tesla recently initiated its first-ever stock split at an offering of 5-for-1.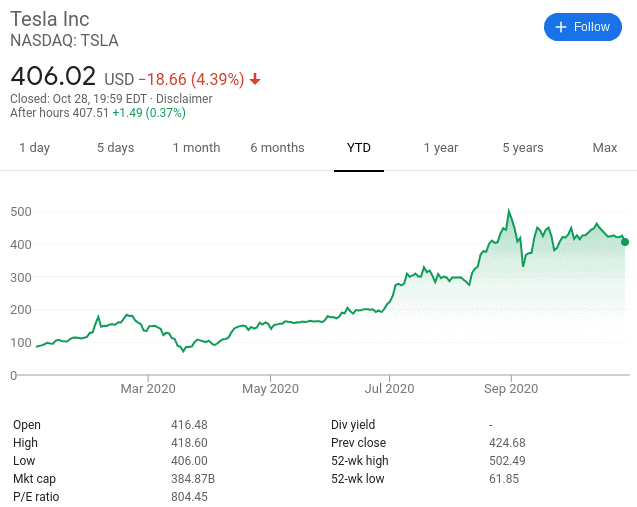 In terms of the future, many would argue that there is still a long way to go for this NASDAQ-listed stock, especially when you look at its market valuation of 'just' $384 billion. In addition to its electric car models, Tesla is involved in a number of other innovative projects that are bound to take revenues to the next level in the very near future. This includes cutting-edge batteries, solar panels, waterless car washing kits, and even driverless technology.
You might be looking at Tesla's current stock price of over $400 per share and be thinking that this is out of reach for someone that wishes to make small investments. But, and as we noted earlier, you can buy a fraction of a Tesla stock by using eToro. In other words, if you invest just $100 (about £80), you will own about 25% of one Tesla share.
Sponsored ad. Your capital is at risk.
8. UK Savings Accounts
If you're the type of individual that experiences sleepless nights from the slightest bit of risk on an investment, then you might only be suited for UK savings accounts. This is because savings accounts offered by banks and building societies are protected by the FSCS.
This means that were the institution to go bust – taking your money with them along the way, then your funds would be covered up to the first £85,000. As such, this is as risk-free as you are going to get in the investment space. Moreover, savings accounts allow you to invest really small amounts.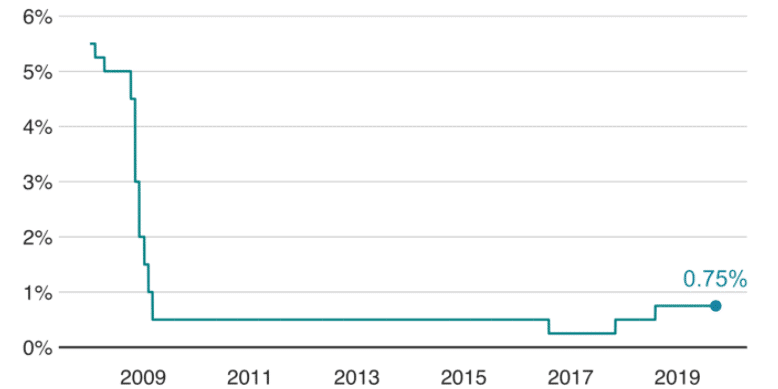 This means that you can inject a few pounds here and there with the view of building a pot over the course of time. However, the amount of money that you will be able to earn from a savings account investment is minute. In fact, you will be lucky to get more than the current rate of UK inflation.
You then have the likes of Natwest and RBC – which both claim to offer accounts that pay a very generous interest rate of 3.04% annually. But, you only can invest a maximum of £50 per month. Anything over and above this and you will revert back to the standard rate of sub-1%.
Sponsored ad. Your capital is at risk.
9. Vanguard Total Bond Market ETF
Bonds are hugely popular with seasoned investors for many reasons. Firstly, bonds always come with a fixed rate of interest – so you always know how much you are going to make. In addition to this, bonds distribute payments every 3 or 6 months. This allows you to reinvest your coupon payments into other investments – subsequently allowing you to grow your money faster.
However, buying bonds in the UK can be difficult if you do not have a large amount to invest. This is because bonds are usually issued in lot sizes. For example, while the face value of bond might be just £100 – you might need to purchase at least 100 to get a look in. As such, traditional bonds won't be suitable if you only want to make small investments.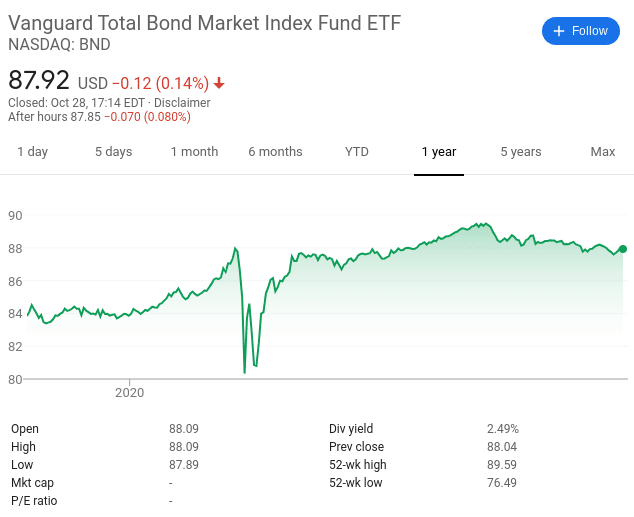 Fortunately, if you are interested in gaining exposure to bonds, there is a workaround to this in the form of an ETF. As we uncovered earlier, the ETF will buy and sell assets on your behalf. In this case, it will be a range of different bond types. One popular type of small bond investments available in the UK is that of the Vanguard Total Bond Market ETF. 
This ETF consists of over 10,000 bond instruments that you can access by making a small investment of just $50 at eToro. This includes every bond type imaginable – from government-backed bonds, Treasuries, foreign bonds, corporate bonds, and even asset-backed bonds. There is also a mixture of bond risk ratings.
The Vanguard Total Bond Market ETF is particularly interesting because the fund provider will rarely hold on to its bond instruments until maturity. Instead, the provider will look for short-to-medium trading opportunities. You will, however, still get your share of coupon payments. This is distributed by Vanguard on a quarterly basis. 
Sponsored ad. Your capital is at risk.
US Treasuries are bonds issued by the US government. Although no asset class is truly risk-free, this is relatively safe. After all, if for whatever reason the US government does not have the required cash flow to meet its bond payments, it can simply borrow more money from the Treasury.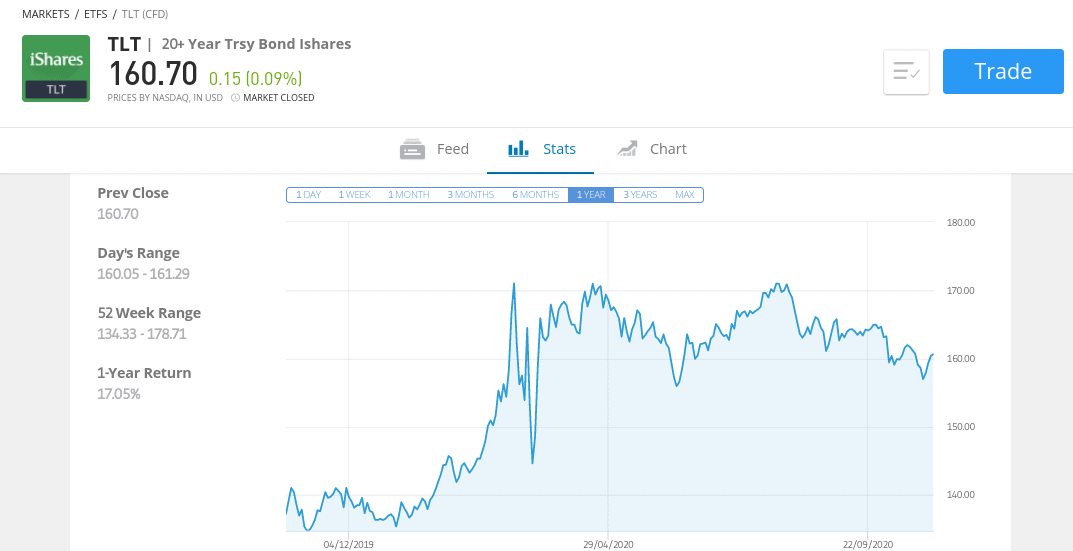 With this in mind, investors will often flock to US Treasuries during times of economic uncertainties. If this is a market that you are in gaining exposure too, you can actually invest in the future yield of 20+ year Treausires via an iShares ETF. The overarching purpose of the ETF is to track the current yield of long-term US government bonds.
In the 12 months prior to writing this article, the iShares Treasury 20+ Year Index has grown by over 17%. Much like all of the assets financial assets listed on this page, you can invest from just $50.
Sponsored ad. Your capital is at risk.
Platforms to Invest in Small Investments
If you're based in the UK and wish to make small investments from the comfort of your home, you are going to need to find a suitable online broker. Not only does your chosen broker need to offer your preferred financial asset, but it needs to support small investments.
To help you separate the wheat from the chaff, below we have listed UK platforms to make small investments online.
1. eToro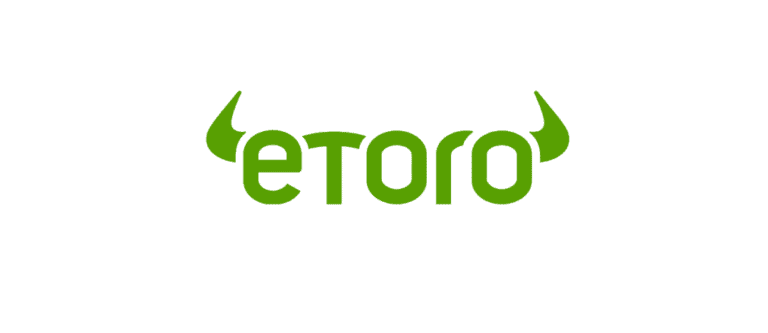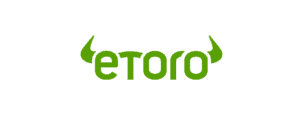 eToro is an online broker in the UK to invest small amounts. This is because no matter which asset class you are looking to invest in, you only need to stake a minimum of $50. This includes over 1,700 stocks, 150+ ETFs, and lots of commodities, forex pairs, and commodities. In addition to this, you also invest from just $25 in 16 different cryptocurrencies.
In particular, eToro offers fractional ownership on all of its assets. As such, even if you were to buy Amazon shares – which are currently priced at well over $3,000 each, you still only need to invest $50. When it comes to making a deposit, the minimum stands at just $50. This makes it ideal to engage in a dollar-cost average strategy. Such a small deposit/investment minimum is also suitable for creating a diversified portfolio of assets.
eToro is also going to be an option for you if you don't quite know how online trading and investing works. This is because the platform was designed for newbies – so no prior experience is required. Getting an account set up at eToro is also simple, as it rarely takes more than 5 minutes end-to-end. You can fund your account with a UK debit/credit card or bank account. E-wallets like Paypal and Skrill are also supported. eToro is partnered with the FSCS and regulated by the FCA, ASIC, and CySEC.
Sponsored ad. Your capital is at risk.
2. IG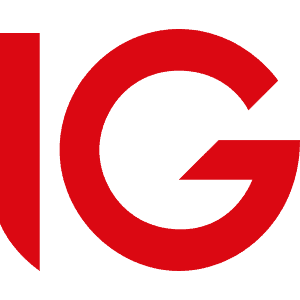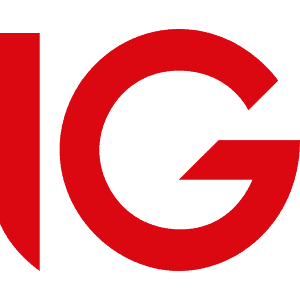 IG is a UK trading site in the market for those that wish to gain access to heaps of different investment classes. Its share dealing department contains more than 12,000+ assets, including but not limited to stocks, ETFs, mutual funds, and index funds. Although the minimum investment at this platform is slightly higher at £250, you can invest much less per asset.
The exact amount will vary depending on the market. IG is also useful for making small investments as it allows you to place your assets into a Stocks and Shares ISA. In terms of fees, you will pay £8 per trade at IG. But, by making 3 or more trades per month you can reduce this to £3. The broker is regulated by a number of tier-one bodies, including the FCA. You can fund your account instantly with a debit/credit card.
Sponsored ad. Your capital is at risk.
What are Small Investments?
As the name implies, small investments are simply financial assets that allow you to invest small amounts. In a time not so long ago, this was reserved to just a few options. Think along the lines of savings accounts, premium bonds, and other low-level investments.
This was because brokerage firms would only sell stocks and bonds in minimum 'lot' sizes. For example, a lot of shares might consist of 1,000 stocks, making it unviable for the average Joe. Bonds were even more costly to access.  However, with the evolution of online trading platforms came something called 'fractional ownership'.
As we have mentioned throughout this guide, this allows you to invest by only buying a fraction of your chosen asset. For example, if a single Amazon stock costs $3,000 but you only invest $300, you effectively own 10% of one stock.
Crucially, with platforms like eToro not only supporting fractional ownership – but also allowing you to invest from just £40-ish, anyone can access the financial markets in the UK. In fact, you can even get your hands on complex financial assets like Bitcoin from just £20-ish. This ensures that everyone in the UK can now invest – irrespective of budget size.
How to Choose Small Investments
A lot of newbie investors in the UK know that they want to invest, but they don't know where to put their money. This is because there are thousands of financial assets to choose from in the online space.
To help clear the mist in your search for small investments right now, we have listed some pointers below.
Minimum Investment
It goes without saying that you first need to ensure that your chosen asset is suitable for small investments. As we noted above, this shouldn't be too much of an issue when using a platform that offers fractional ownership.
But, if you opt for an old-school broker that is yet to make the transition, then you might need to stump up more than you want to. This is why the process of finding a share dealing account is so important.
Risk and Reward
Each and every financial instrument has a risk vs reward ratio. Put simply, this means that the higher the potential returns of the asset, the more risk that you will need to take. At the lower end, the likes of government bonds and savings accounts come with the lowest risk.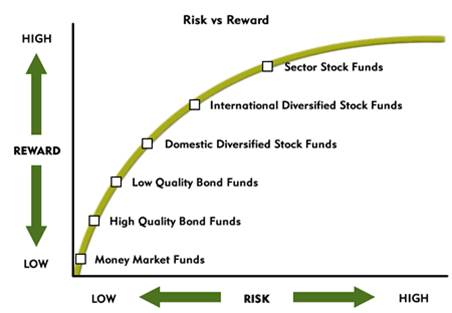 In turn, the amount you can make on your small investment is going to be tiny. If much higher returns on your small investments are what you seek, then you'll need to look at other assets. This might include growth stocks, emerging market bonds, or even digital currencies like Bitcoin.
Liquidity
Newbie investors in the UK often overlook how liquid their chosen investment is. This refers to the ease (or difficulty) in which you are able to sell your investment for cash. For example, if you are looking to make small investments but at the same time – you want immediate access to your cash when the need arises, stocks and ETFs are going to be an option.
This is because, during standard market hours, it takes just seconds to cash out your investment. Other assets are not as liquid. For example, buying bonds will often result in your money being locked up for several years.
Current Market Price
Before making small investments into the financial markets, you need to look at the asset's current market value. After all, now might not be the right time to make a purchase. One way to gauge this is to look at the health of the wider markets. For example, with the odd exception, stocks made double-digit losses in the month of March.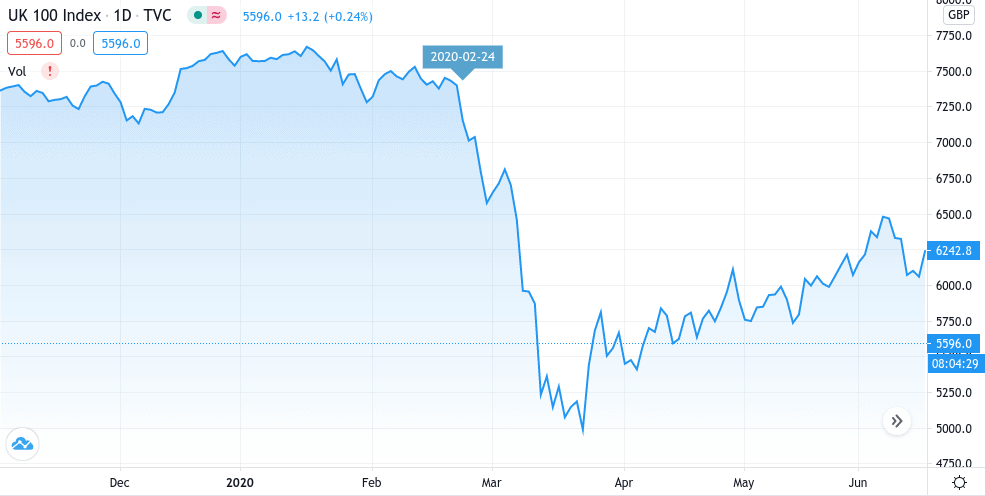 This was a result of the fear associated with the pandemic. But, a lot of stocks bottomed out, subsequently going on an upward trajectory that in some cases, is still ongoing.
The key point here is that you should try to make small investments when your chosen asset is undervalued. This is why you should consider learning about accounting calculations like the P/E and P/B ratios.
Income or Growth
Consider the type of returns that you wish to target. For example, some UK investors are happy to leave their assets growing over more years. In doing so, they hope to sell the asset for significantly than they paid. This is known as capital gains. On the other hand, some investors seek a more consistent, regular flow of income.
This might come via dividend stocks or a basket of bonds. Ultimately, it's a smart idea to think about how your small investments will allow you to grow your money over time.
Conclusion
Thanks to the age of digitization in online stock brokers, it is now possible to make small investments into a range of financial markets.
This includes everything from stocks and bonds, to ETFs and mutual funds. If you want access to thousands of markets without needing to pay any commission – eToro allows you to invest from just $50 per asset.
It takes just minutes to open an account with this trusted FCA broker and you even deposit funds instantly with a UK debit/credit card.
FAQs
How do I start investing with little money?
What should I invest in if I have little money?
What is the minimum amount I can invest in stocks?
What is the safest small investment I can make?
Can you buy bonds with a small investment?