Binance Review UK 2023 – Features, Fees, Pros & Cons Revealed
Fact Checked
Everything you read on our site is provided by expert writers who have many years of experience in the financial markets and have written for other top financial publications. Every piece of information here is fact-checked.
Disclosure
Please note that we are not authorised to provide any investment advice. The information on this page should be construed for information purposes only. We may earn commissions from the products mentioned on this site.
Binance is one of the largest cryptocurrency exchanges in terms of market capitalization and trading volume. In fact, the platform facilitates billions of pounds worth of cryptocurrency exchanges each and every day. In this review, we explore everything there is to know about Binance UK. We cover fees, commissions, tradable assets, supported payments, and of course – safety.
What is Binance?

Binance is a cryptocurrency exchange that was first launched in 2017. This popular platform is now home to millions of traders around the world. It is one of the largest in the market, alongside Coinbase, Huobi, Bithumb and Kraken.
Over the past couple of months, Binance has averaged between $10-$20 billion dollars worth of trading volume, which is huge. Most clients that use Binance do so to engage in short-term trading.
This is because the platform offers hundreds of tradable markets across cryptocurrencies of all shapes and sizes. It also offers super competitive trading commissions that start at just 0.10% per slide. This ensures that the platform is suitable for both low and high-stake traders.
If you're looking for the best crypto savings account, Binance may be the right choice for you. This trusted cryptocurrency exchange offers flexible and locked savings with annualized interest rates up to 25%! It also offers a crypto referral bonus and a rewards program.
Binance also allows those of you in the UK to buy a select number of cryptocurrencies with a debit or credit card. You'll pay 2% for the pleasure and most card types are supported. In terms of the trading platform itself, Binance is highly conducive for seasoned traders.
This is because it comes jam-packed with tools and features. Binance also has a cryptocurrency of its own. The Binance Coin (BNB) offers holders even lower trading fees. Although this might not sound overly innovative, its digital currency is has a current market capitalization of over $5 billion.
For the best crypto exchanges to buy and sell crypto assets in 2022, you can also read our Crypto.com review for a complete breakdown of all the key metrics a crypto trader needs to know before picking sides with a cryptocurrency exchange.
Supported Coins
In terms of supported coins, Binance along with Bitfinex and Coinbase is one of the largest for the amount that is provides. Before we get to that, we should note that the availability of your chosen cryptocurrency will depend on which part of the Binance website you are using. Did you know you can buy Lucky Block with BNB right now? It's arguably the best new cryptocurrency to invest in right now as we move into 2022.
That is to say, if you are looking to use Binance as a way to buy cryptocurrencies with a UK debit/credit card, then you will be using its brokerage service. This means that you can invest in Terra and you will have access to a small number of coins that you can buy with pounds and pence.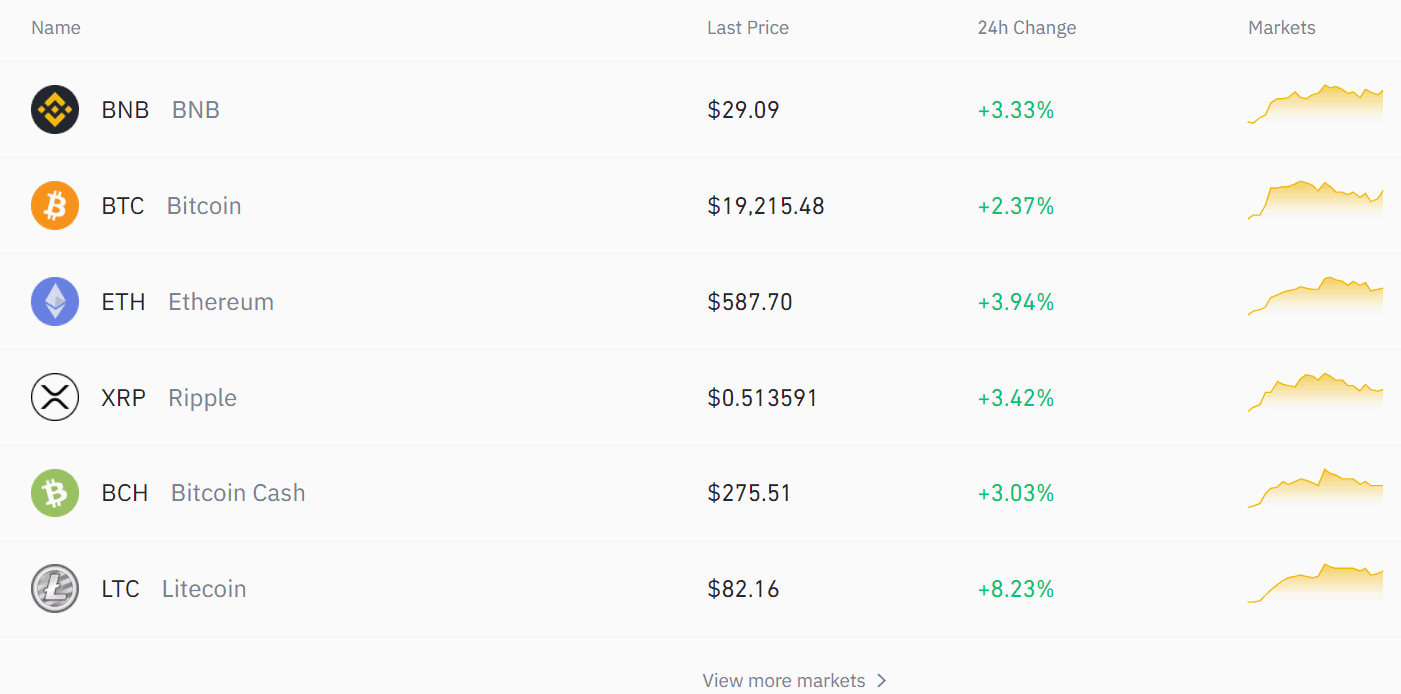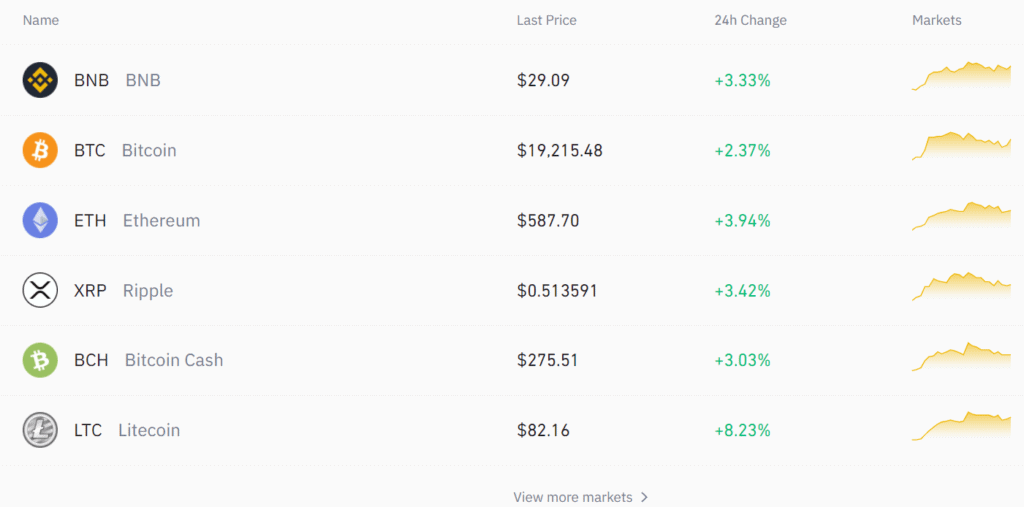 This covers:
Bitcoin
Ethereum
Litecoin
Ripple
If you decide to use Binance for its primary cryptocurrency exchange services, then the list is significantly longer. We should note, however, that each and every supported market is a crypto-to-crypto pair. This means that you won't be able to trade the likes of Bitcoin or Ethereum against the US dollar.
Instead, you will need to trade your chosen cryptocurrency against Tether (USDT). This is a digital currency that is pegged to the US dollar, so the process works in exactly the same way nonetheless. Outside of USDT, there are hundreds of other crypto-to-crypto pairs on offer. This includes everything from ETH/BTC, XRP/BTC, and XEM/BTC.
What we also like about the Binance cryptocurrency exchange platform is that it is often the go-to place to gain access to small, less liquid digital coins. Now, we should note that although most people use Binance to actively trade digital coins, you can also use the platform to buy your chosen cryptocurrency.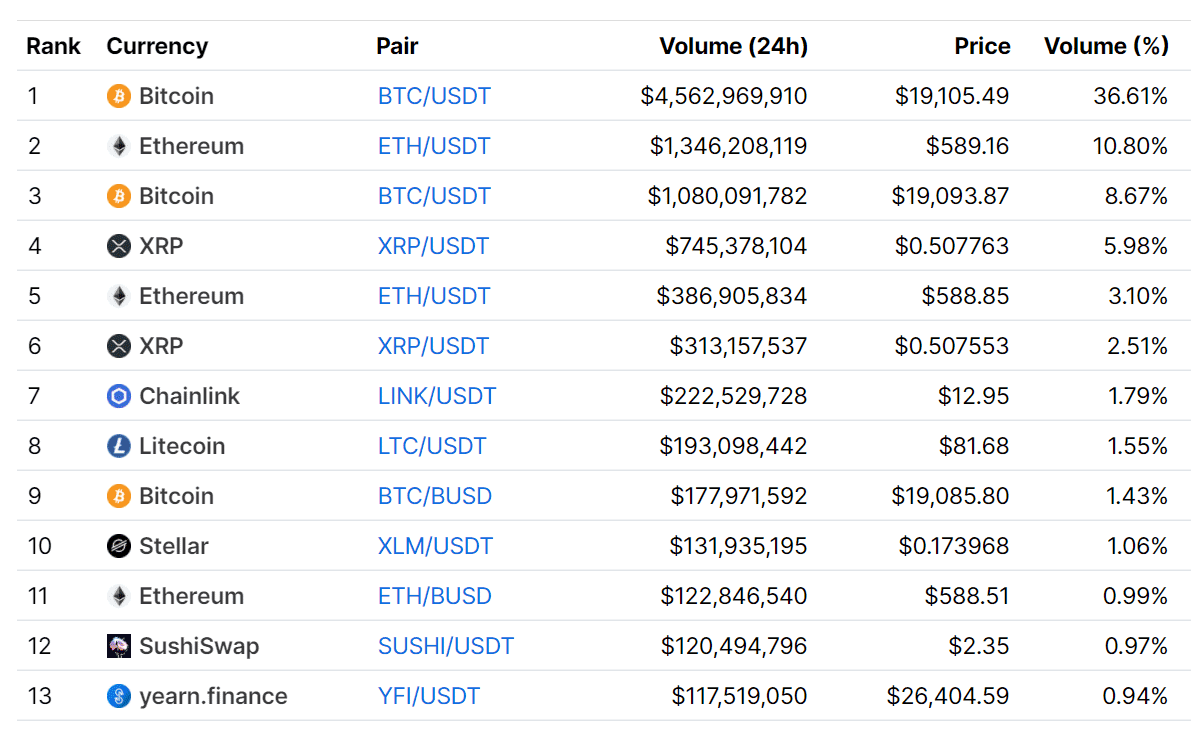 It's just that the end-to-end process is a little cumbersome if you don't already have access to a cryptocurrency that you can deposit into Binance.
For example:
Let's suppose that you wanted to buy a cryptocurrency called Cartesi (CTSI)
This is a small digital currency project with a market capitalization of just $9.7 million
To buy this coin, you would first need to purchase some Bitcoin with your debit/credit card
Then, you would need to head over to the CTSI/BTC trading area
You would then need to exchange your Bitcoin for Cartesi
Finally, you would need to withdraw your Cartesi tokens out to a private wallet
All in all, if a cryptocurrency is worth buying or trading, there is every chance that you will find a suitable pair at Binance.
Binance Derivative Markets
Although we have already discussed the platform's traditional brokerage and exchange services, it is important to note that Binance is also popular with seasoned traders looking to access crypto derivatives. At the forefront of this is the platform's futures trading and options trading department.
Binance Futures
Binance offers a good selection of futures markets. This allows you to place more sophisticated trades – both long and short. The futures department at Binance is dominated by USDT/BTC – subsequently, allowing you to speculate on the future value of Bitcoin against the US dollar.
The stand out selling point here is that Binance allows you to trade Bitcoin futures with leverage of up to 125x. This means that a £100 balance would permit a maximum trading value of £12,500.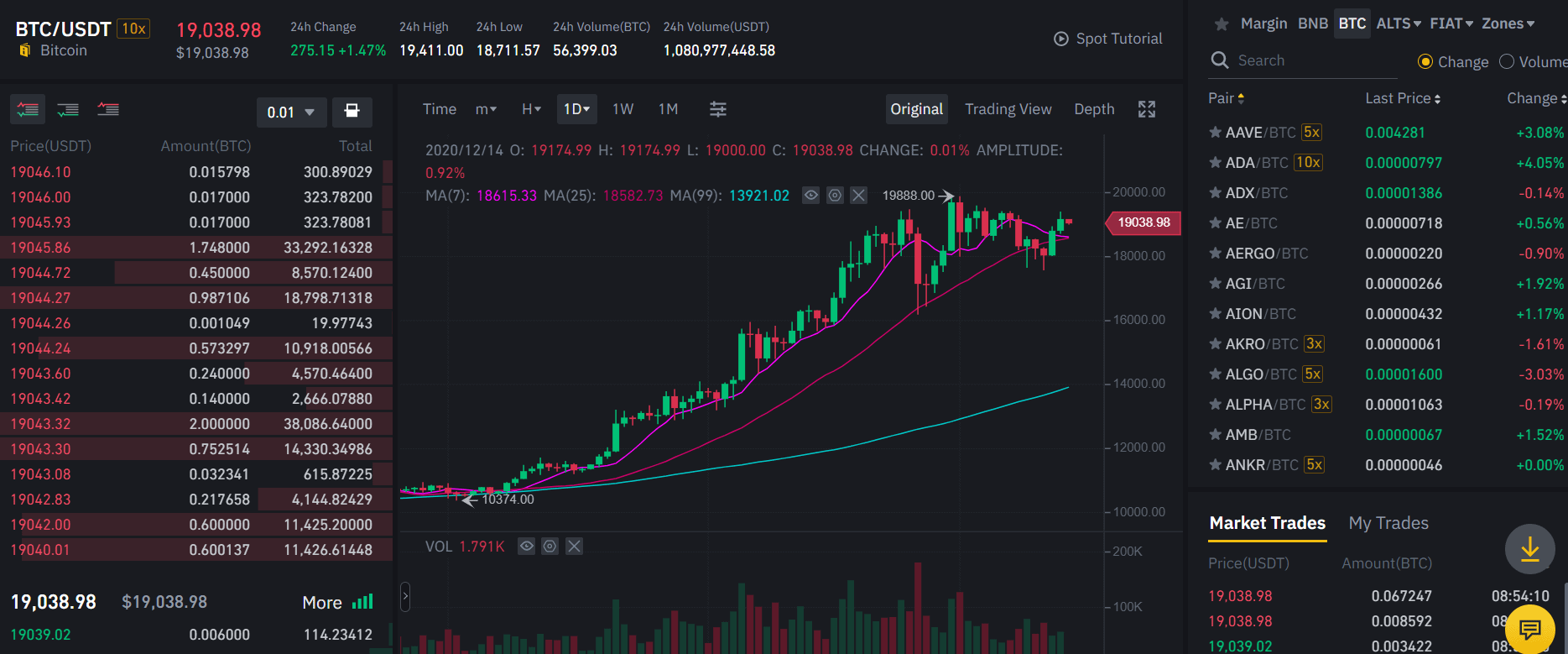 This is particularly interesting when you consider the leverage caps placed on UK retail clients. For example, before January 2021, UK traders fell under the remit of ESMA. This meant that the maximum amount of leverage that could be applied on cryptocurrency derivatives was just 1:2.
But, the FCA has since banned these complex financial instruments. However, Binance operates in a grey regulatory area, as you are not technically trading cryptocurrencies against fiat money. Instead, you'll be trading the likes of Bitcoin against USDT.
Nevertheless, Binance also offers futures markets on a selection of other cryptocurrencies, including Ethereum, Litecoin, and Stellar.
Binance Options
On top of futures, Binance also allows you to trade cryptocurrency options. This includes markets on Bitcoin, Ethereum, Ripple, Binance Coin, and Link – all tradable against USDT.
Although this offers a low-risk way of accessing your chosen cryptocurrency, Binance options come with a maximum duration of just 1 day.
As such, if you want to trade longer options contracts then you will need to consider an alternative platform.
Binance Fees
In this part of our Binance Review UK, we are going to discuss each and every fee that you should be made aware of when using the platform to buy or trade.
Let's start with deposit and withdrawal fees.
Deposit Fees
If you are using Binance for the first time and you are yet to buy cryptocurrency, you might decide to make a purchase with your debit/credit card.
This might be because you are looking to invest in a digital currency or you simply want to fund your Binance account so that you can start trading. Either way, Binance UK supports both debit and credit cards issued by Visa and MasterCard.
You will pay a variable fee of 2%. As such, if you were to deposit £500 with your Visa debit card, this cost you £10 in fees.
You can, however, deposit funds with a supported cryptocurrency for free. In terms of withdrawals.
Trading Fees
Our Binance Review UK found that the platform utilizes a market maker/taker fee structure. For all intents and purposes, if you are a casual trader then you will be defined as a market taker. This simply means that you are using the liquidity already available at Binance.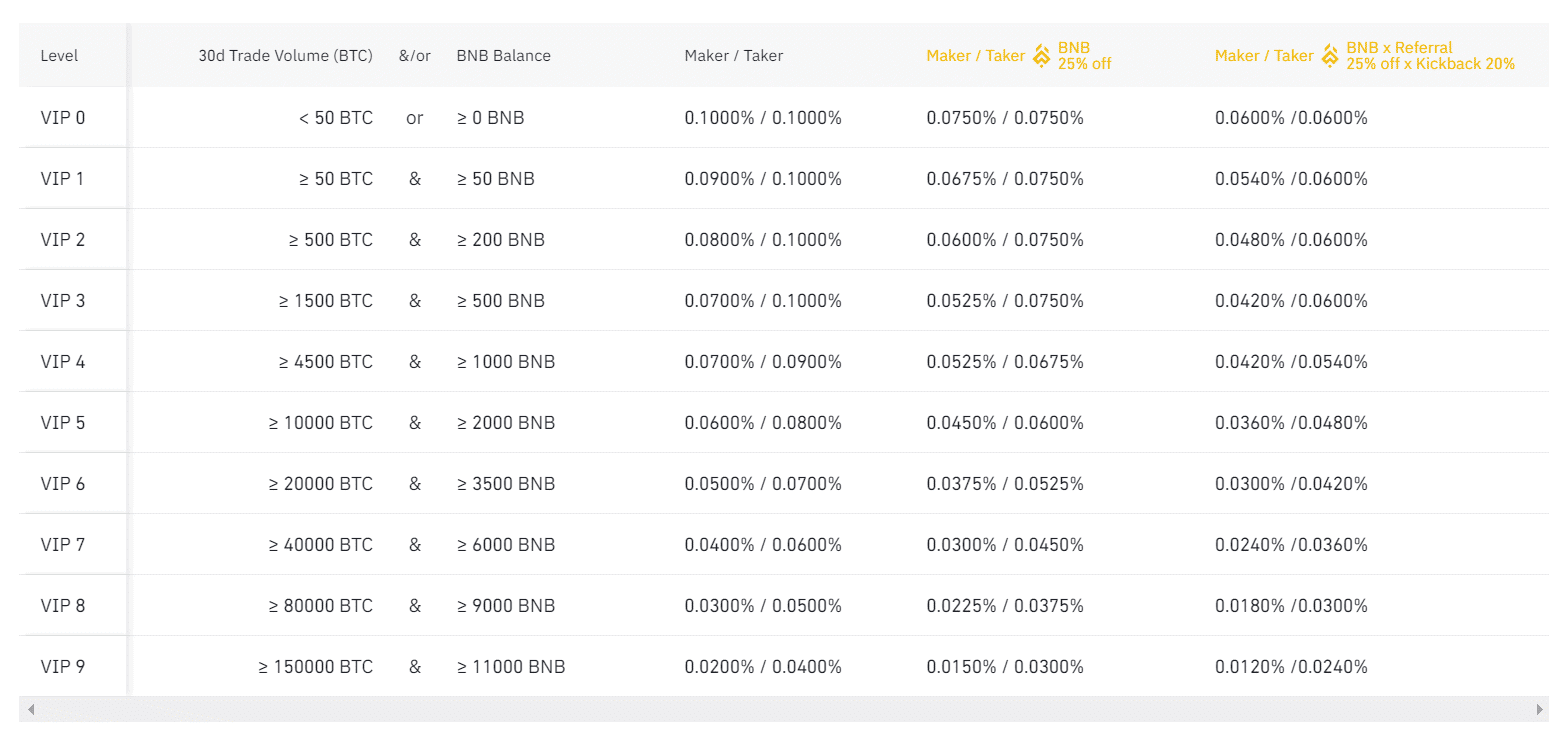 Unless you are trading significant volumes throughout the month, then you will pay a commission of 0.1% per slide. This means that you will pay 0.1% when you open your trade and again when you close it.
For example:
You want to trade BTC/USDT
You risk £200 on the trade – so your 0.1% commission costs you 20p
You exit the position a few days later when it is worth £250
Your 0.1% commission to close the trade works out at 25p
As you can see from the above, this is super competitive.
We should note that if you hold a balance of Binance Coins in your wallet, you will get a 25% reduction of the above commissions.
Other Fees
If you decide to trade futures then you will pay a fee of 0.02%, which is even more competitive. The fee that you pay to trade options will vary depending on the market.
This is, however, built entirely into the premium that you pay to access the instrument. There are no ongoing account fees at Binance
| | | | |
| --- | --- | --- | --- |
| Debit/Credit Card Deposit | Trading Commission | Futures Fee | Options Fee |
| 2% | 0.1% | 0.02% | Variable Premium |
Binance Buying Limits
When it comes to Binance limits, this will depend on several factors. For example, if you use Binance to trade and you do not deposit funds with a fiat currency, then you are not required to provide any identification.
This limits your daily trading volume to 2 BTC. At the time of writing, that's more than £28,000. If you then upload some verification documents, the 2 BTC limit is no longer in place.
When it comes to buying cryptocurrency with your UK debit/credit card, you won't be able to proceed until you submit a copy of your passport or driver's license. After that, your limits will be displayed on the screen.
Binance Wallet
When it comes to storing your cryptocurrency, Binance offers two options. You can leave your coins in the Binance web wallet. Or, you can withdraw them to the platform's proprietary Trust Wallet, which comes in the form of a mobile app.
Binance Web
On the one hand, storing your cryptocurrencies in your Binance web wallet is by far the most convenient option on the table. Not only does this alleviate the need to understand how private cryptocurrency wallets work, but cashing out your position can be done at the click of a button.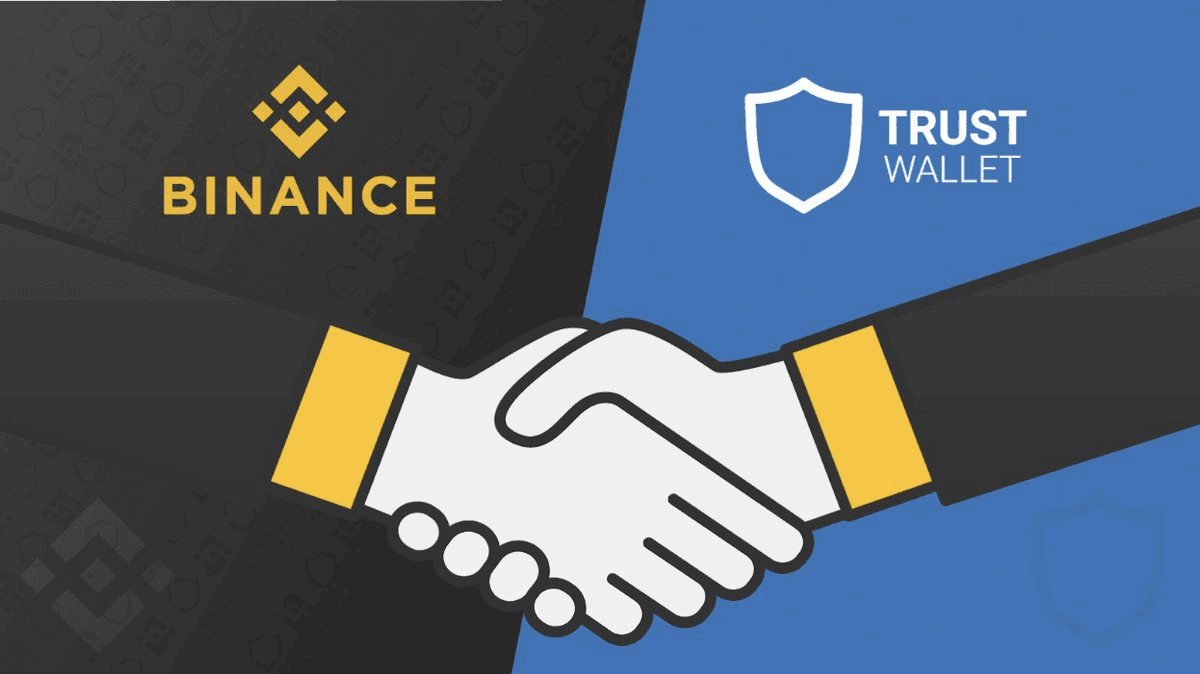 However, if you are buying a large quantity of cryptocurrency, you might want to reconsider keeping them in a web wallet. This is because if the platform is hacked, your coins could be stolen.
With that said, Binance is renowned for its top-notch security controls, all of which we elaborate on in more detail below.
Two-Factor Authentication
Without a doubt, you should ensure that you set up Two-Factor Authentication (2FA) on your Binance account. For those unaware, 2FA requires access to a secondary device before you can perform key account features – like logging in or making a withdrawal.
In the case of Binance, this comes in the form of SMS or Google Authenticator. Put simply, every time you want to access your account Binance will send a unique PIN to your mobile phone.
You then need to enter this PIN on-screen. This makes it difficult, albeit not impossible, for a third-party to gain access to your account without your say-so.
Authorized Devices
When you first log into your Binance account, the device that you are using will be marked as 'authorized'. However, if you then attempt to log in with a different device, you will need to confirm this via email.
For example, you might register on your laptop and then log in with your mobile phone a few days later. Before you can gain access, you would need to verify this via by clicking on the email confirmation link.
You can view which devices have been authorized from within your Binance account.
Wallet Address Management
This security feature at Binance allows you to limit the number of withdrawal address that can be used. If you proceed to request a withdrawal to a new wallet address, this will require confirmation via email.
Anti-Phishing Code
Phishing is a serious problem in the online space – not just in the case of cryptocurrencies. This is when you receive an email that looks like it has been sent by a trusted entity, but in reality, it's fraudulent.
Those behind such attacks are extremely skilled these days, as it's virtually impossible to tell the difference between 'real' and 'imitation'.
This is why we like the fact that Binance offers an Anti-Phishing Code feature. Put simply, this allows you to select a 'safe' word from within your account. Then, you will know that each Binance email you receive is legitimate if it contains this word.
Trust Wallet
Although the Binance web wallet comes jam-packed with security controls, some of you might decide to withdraw your cryptocurrency holdings to a private wallet. There are hundreds of options on the table, including that of the Trust Wallet.
This app-based wallet was created by the Binance platform, so it's worth considering if you end up using the exchange to trade. The Binance Trust Wallet is free to download and use, and is compatible with both iOS and Android devices.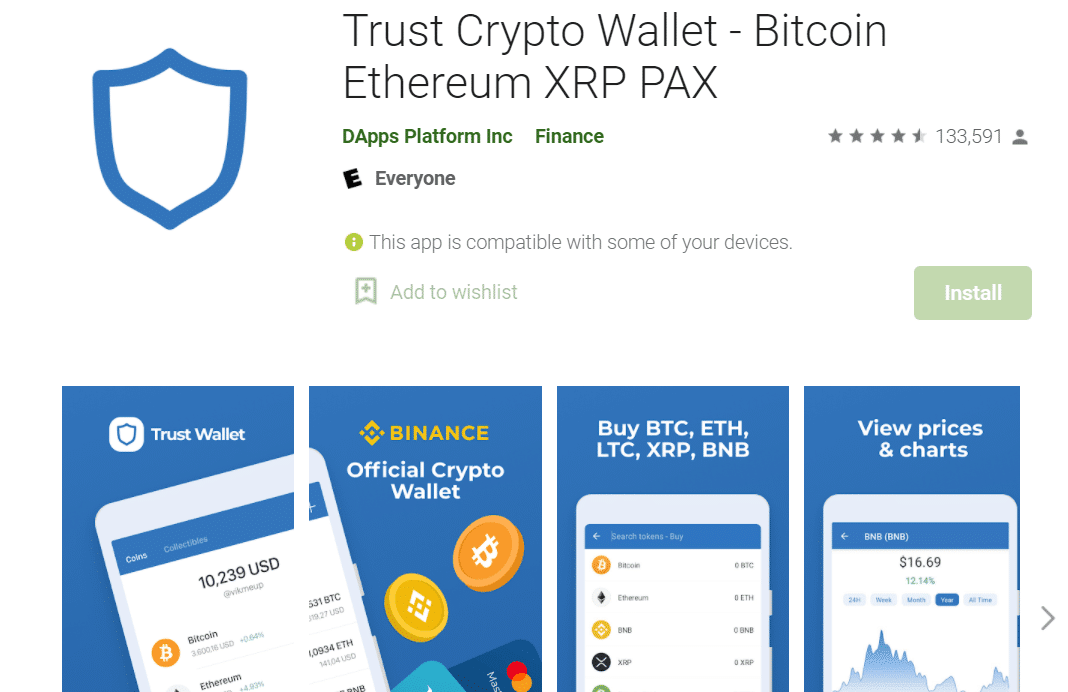 Not only does the wallet support thousands of digital currencies, but it is compatible with over 40 different blockchains. This could be useful if you have a highly diverse portfolio of cryptocurrencies and wish to keep your coins in one place. Crucially, the Trust Wallet is decentralized, which is both a pro and a con.
Regarding the former, you, and only you, will have access to your wallet private keys. This is the password that stands between you are an unauthorized actor. On the other hand, this does mean that you must take full responsibility for the safety of your funds.
For example, if somebody gained access to your wallet, they could instantly clear it out by transferring the funds. If this did happen, your money would be gone forever. This is why there is always a major trade-off between security and convenience when deciding how to store your cryptocurrencies.
Binance Mobile App
Not to be confused with the previously discussed Trust Wallet, Binance also offers a fully-fledged mobile trading app. This gives you access to your primary Binance account – meaning that you can perform most tasks.
For example, the Binance app offers each and every cryptocurrency pair that you will find on the main website. As such, you can buy, sell, and trade crypto-to-crypto pairs no matter where you are located. Additionally, you can also use the Binance app to buy Bitcoin, Ethereum, Litecoin, and Ripple.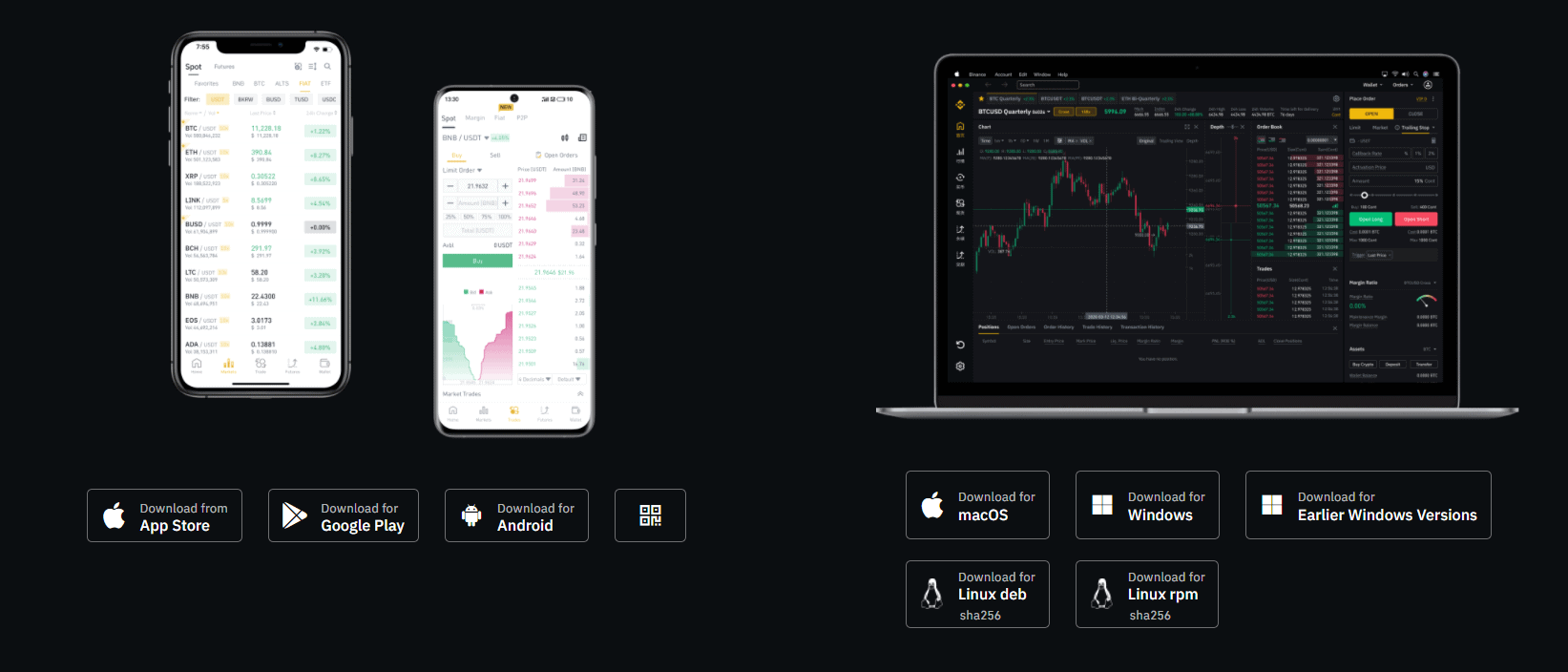 All you need to do is enter your card details and the transaction will be completed in seconds. You will, however, need to have verified your identity first. In terms of feedback from current and past users, the Binance app is highly rated. On the Google Play store, it carries a rating of 4.4/5.
This is across more than 63,000 individual reviews. The app has an even more favorable rating on the App Store. This stands at 4.8/5 over 18,000 reviews.  We should note that the Binance app comes with all of the security controls that we discussed previously. This includes 2FA, wallet management, and authorized device confirmation.
Binance User Experience
Binance offers products and services to suit traders and investors of all skill sets, similar to other exchanges like Phemex However, whether or not the platform is user-friendly will depend on what you are using it for.
For example, if you are planning to use Binance to buy Bitcoin with a debit card, the process is extremely straight forward – even if you have little to no experience of investing online. This is because it's a simple 3-step process of registering an account, uploading a copy of your passport/driver's license, and then entering your card details.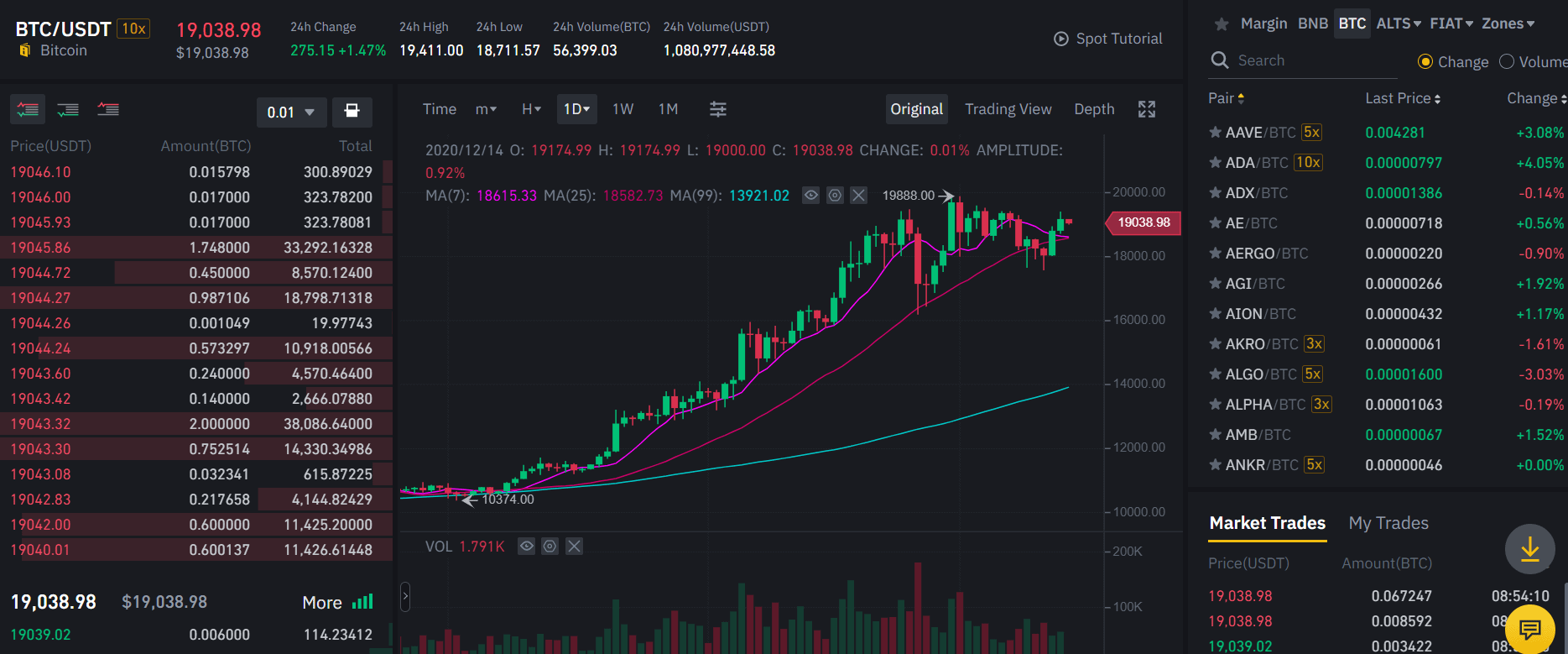 On the other hand, if you are looking to trade cryptocurrency pairs, then it could be argued that Binance is somewhat complex. This is because the platform comes packed to the rafters with advanced trading tools. This is going to be hugely beneficial if you're a seasoned trader, but not so much if you are a newbie.
The process of depositing and withdrawing funds with a cryptocurrency is relatively straightforward, though. Once you click on the cryptocurrency that you want to find your account with, Binance will then show you the unique wallet address that you need to send the funds to.
Binance Trading Tools and Features
Leading on from the section above, our Binance Review UK found that the platform offers a great selection of tools and features.
The most notable are discussed in more detail below.
Order Types
Binance UK offers a good number of order types for you to choose from when you trade.
Market Order: If you want to keep things simple, then you can opt for a market order. This means that Binance will execute your position in less than a second – at the next available market price.
Limit Order: Or, you can elect to set up a limit order. This allows you to specify the price that you want your Binance trade placed at.
Stop-Loss: You can limit your potential losses with this order type at Binance. Simply enter the price that you want to exit your trade, and Binance will close it if this is triggered.
Take-Profit: Binance also offers take-profit orders. This allows you to specify the price that you want your trade to close at – when you reach a pre-defined profit target.
Stop-Trailing Order: This order type allows you to 'stay in the game' when you are in profit. For example, if you set the stop-trailing order at 5%, your trade will only be closed if you lose 5% in value. However, the exit price will automatically increase if your trade continues to rise in value.
Note: If you use a third-party platform to trade on Binance via an API key, you will have access to even more order types. 
Margin Trading Types
If you have a higher tolerance towards risk, you might be tempted to use Binance to trade on margin. This means that you can trade with more money than you have in account – so you are effectively borrowing the surplus funds from Binance.
In turn, this comes at a daily interest charge – known as overnight financing or swap fees. In terms of limits, this will depend on the cryptocurrency you are trading and your current account level. As we briefly noted earlier, the FCA implemented a crypto-derivative ban on UK retail clients in January 2021 – which includes margin trading.
Before this, leverage of up to 1:2 was available. However, Binance typically offers leverage 1:5 to all account holders – irrespective of location. If you're trading Bitcoin futures, these limits are amplified to 1:125 – which is huge.
Is this legal? Well, this appears to be somewhat of a grey area, as Binance derivatives are not CFDs.
Furthermore, there is no fiat currency involved in the transaction, as each tradable pair contains two digital currencies. As Binance allows you to open an account and trade anonymously, it remains to be seen how the FCA would enforce the new rules.
Earn Interest
Do you know that there are many crypto lending platforms out there? Unlike shares (dividends), bonds (coupon payments), and real estate (rental payments) – cryptocurrencies do not generate regular income. On the contrary, the go-to way of making money is in the hope that the respective cryptocurrency increases in value.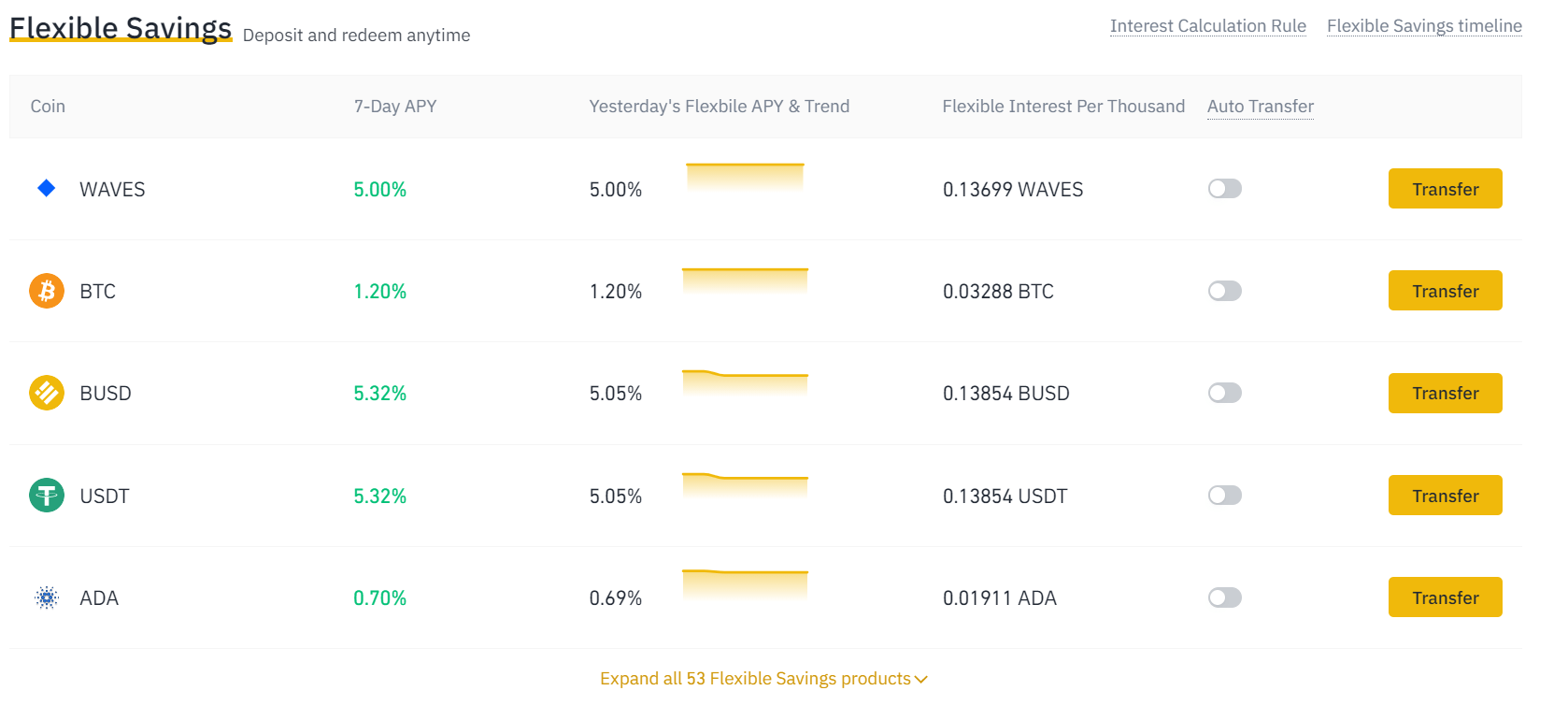 However, Binance UK actually offers an innovative feature that allows you to earn interest on your cryptocurrency holdings. This operates like a traditional UK savings account, insofar that you will be paid a fixed rate on your deposits.
There are two options available – a flexible account or a fixed account. Much like in the real world, the latter will allow you to earn a higher rate of interest. But, your money will be locked up for a certain period. If opting for the flexible option, you can withdraw your funds at any given time.
Flexible Savings
If you like the sound of the flexible savings account at Binance, more than 50 digital currencies are supported.
This includes:
Bitcoin: 1.20% APY
Tether: 5.32% APY
Waves: 5% APY
Cardano: 0.70% APY
Litecoin: 0.42% APY
Locked Savings
If you're happy to lock your cryptocurrency funds up, you can choose from a period of 7, 14, 30, or 90 days. The longer the duration, the higher the yield.
With that said, only four cryptocurrencies are available on the locked savings plans, which are listed below:
Tether: 7% APY (90 days)
BUSD: 7% APY (90 days)
USDC: 6% APY (90 days)
EOS: 3.8% APY (7 days)
Crypto Loans
The cryptocurrency loan arena has grown significantly over the past couple of years. With this in mind, Binance has since entered the market.
In its most basic form, this operated like a secured loan. This is because you will need to put an asset up as collateral – which can be either a cryptocurrency or fiat currency. Then, you will be offered an LTV (Loan to Value) ratio depending on what you put up as collateral and which cryptocurrency/fiat currency you want to borrow.
For example:
Let's suppose that you are holding Bitcoin, but you need to free up some much-needed capital.
As you don't want to sell your Bitcoin, you can put it up as collateral via the Binance crypto loan feature.
In doing so, you are offered an LTV ratio of 65% This means that if you put £1,000 worth of Bitcoin up as collateral, you can borrow £650 in pounds and pence.
You can borrow the money for 7, 14, 30, or 90 days – with the interest rate depending on your preferred duration. For example, while a 7-day term translates into an annual interest rate of 18.25%, a 90-day period is slightly higher at 19.98%.
Binance Debit Card
Binance now offers its very own Visa debit card. This allows you to spend your cryptocurrency balance in the real world. Whether that's at an ATM, online, or in-store – you can use the card anywhere that Visa is accepted.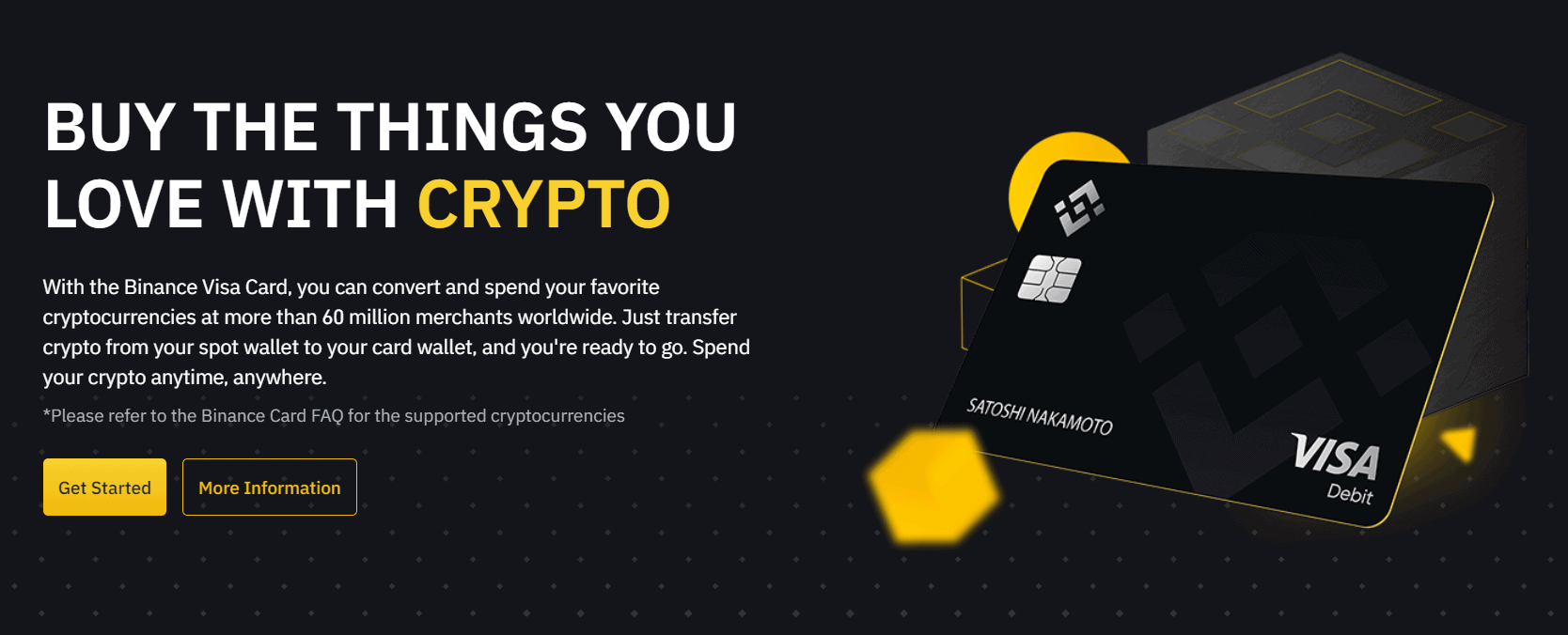 This works as follows:
You transfer £500 worth of Bitcoin from your Binance account over to your debit card
You use the card to pay for a coffee – with the transaction amounting to £2.50
The merchant will process the Visa card as normal
Behind the scenes, Binance will automatically make the conversion for you – based on the current spot exchange rate
Additionally, fees will be involved and can vary depending on how you use the card. You can check the Binance website for more information on what fees apply.
Binance Payments
We briefly covered payments earlier in this guide, but we'll recap so you have a full overview of what deposit/withdrawal options are on offer.
First and foremost, you can easily deposit and withdraw funds with a cryptocurrency. There is no charge for this and transactions typically take 10-20 minutes to show up in your Binance account. If you don't have any cryptocurrency to hand, you can use your UK debit or credit card. As we noted earlier, this will cost you 2%.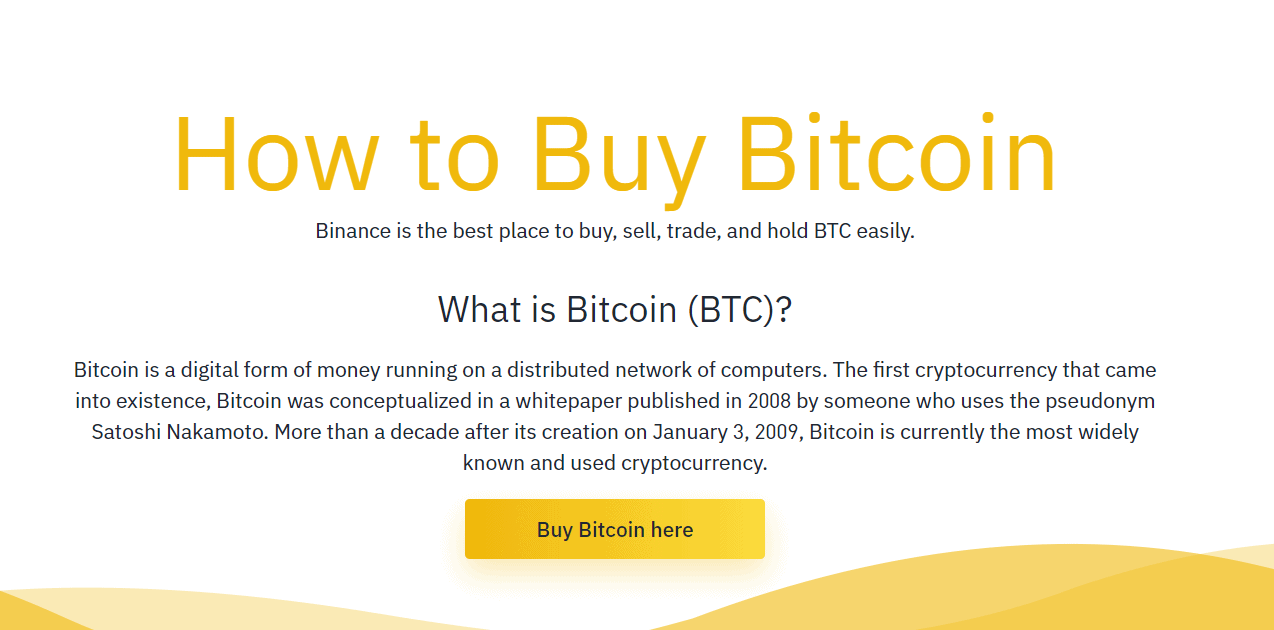 Additionally, you can also deposit funds via a bank transfer. As Binance is set up with the Faster Payments Network, it usually only takes a couple of minutes to process. There are no fees to deposit in this manner, but a £1.50 withdrawal charge applies.
To clarify, if you only deposit and withdraw funds with a cryptocurrency, Binance will not ask you to submit any documentation (up to 2 BTC per day). But, if you opt for a debit/credit card or bank transfer – you will first need to upload a copy of your passport or driver's license.
When it comes to withdrawal times, the process is super-fast when you cash out by transferring cryptocurrency to a private wallet. In fact, it should take less than 20 minutes for the funds to arrive. If you are cashing out via fiat currency, then expect to wait longer.
Binance Minimum Deposit
Binance does not implement a minimum deposit amount. This is the case irrespective of whether you are using a debit/credit card, bank transfer, or cryptocurrency.
Binance Regulation & Licensing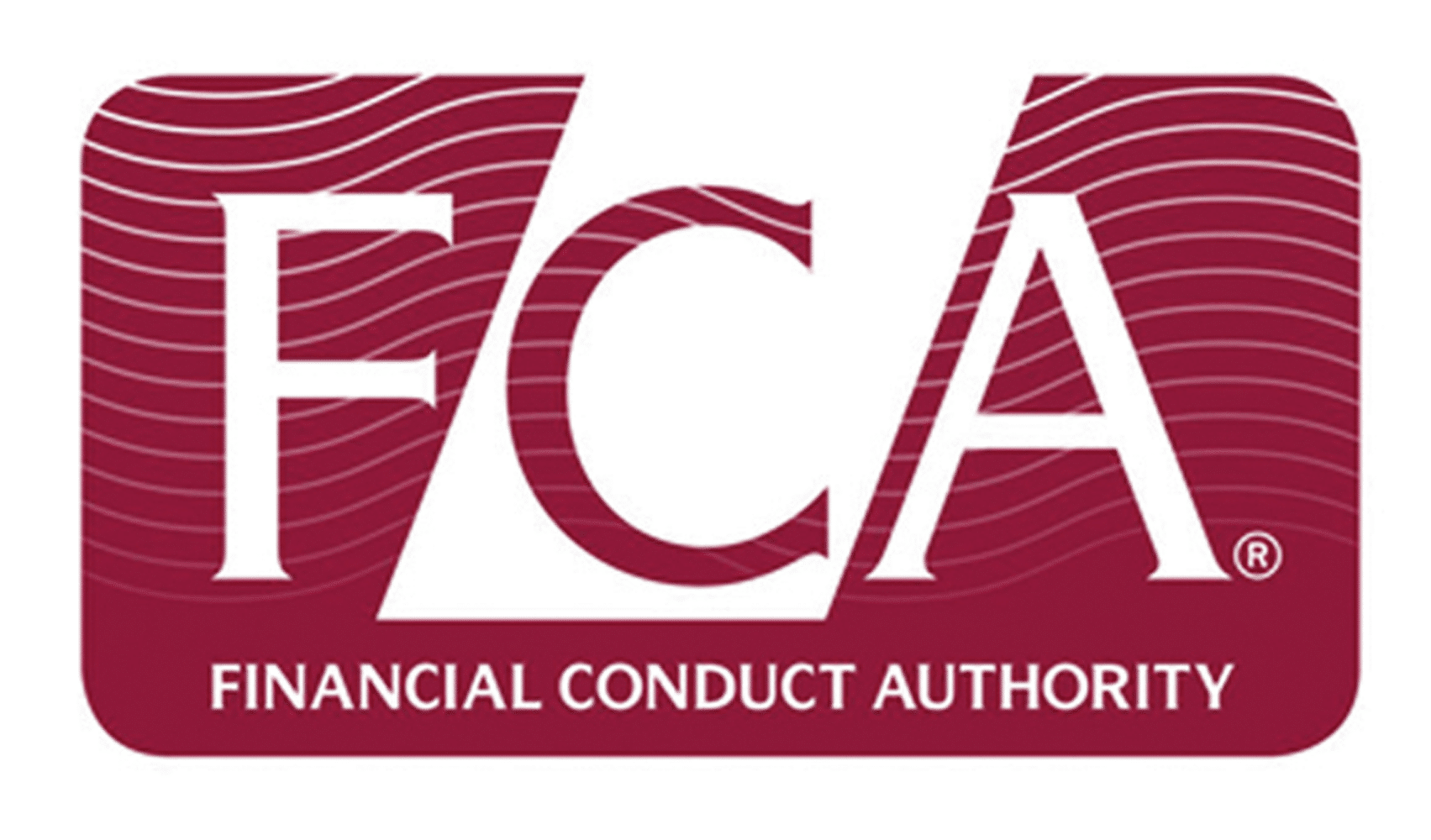 Binance a global organization that handles clients from over 100+ countries. It facilitates billions of dollars worth of cryptocurrency trades each and every day, and offers complex financial markets on futures and options.
As such, you would think that Binance is regulated in several jurisdictions – but this is somewhat of a grey area. For example, when Binance moved its head offices to Malta, it was believed that the platform was regulated by the Island nation.
However, the Malta Financial Services Authority (MFSA) has since come forward with a statement noting that Binance does not fall under the remit of national regulators.
The good news is that Binance UK has since acquired authorization from the FCA. This is what allows it to sell cryptocurrencies in exchange for a debit/credit card or bank transfer payment. With that said, if you then proceed to use the global Binance exchange to trade cryptocurrencies or access futures/options, this does not fall under the remit of the FCA.
Coinbase Contact and Customer Service
As a global exchange, Binance offers customer support on a 24/7 basis. If you need to speak with an agent in real-time, Binance does offer a live chat facility.
You first need to jump through hoops by explaining what your query is related to and that the FAQ section has not been able to resolve the issue. Then, you will be added to the queue. How long you need to wait will depend on how busy the Binance support team.
When we tested this out for ourselves, we were placed 11th in the queue and waited around 15 minutes to be connected to a live agent.
Alternatively, you can send a message from within your Binance account dashboard.
How to Use Binance
In terms of how to get started with Binance, the process can vary depending on what you are looking to achieve.
For example, if you simply want to trade cryptocurrencies and have no requirement to deposit/withdraw funds with fiat money, the process takes minutes.
But, if you want to buy cryptocurrency with a debit/credit card or bank transfer, extra steps apply.
Nevertheless, here's what you need to do:
Step 1: Open an Account
You will first need to open an account with Binance. If you are looking to fund your account with a digital currency and plan to trade less than 2 BTC per day, you don't need to provide anything more than an email address and a password.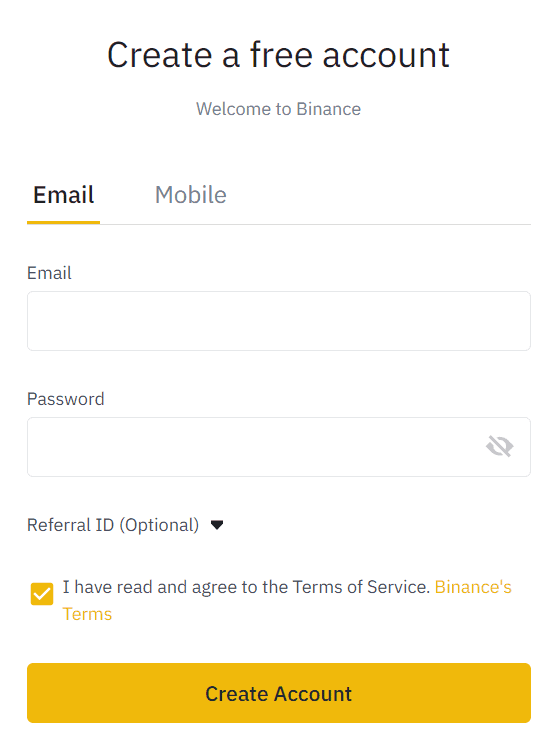 Step 2: Verify ID (if depositing with fiat currency)  
If you planning to fund your account with fiat currency, then you will be asked to upload a copy of your passport or driver's license. This is to ensure that Binance UK remains compliant with the FCA.
Step 3: Deposit Funds   
The deposit process will depend on your payment method of choice.
If opting for a debit/credit card, simply enter your credentials as prompted, alongside your deposit amount. If opting for a bank transfer, Binance will provide the required details on-screen.
Alternatively, if you are funding your account with a cryptocurrency, you will first need to obtain your unique wallet address for the respective coin.
For example, if you are depositing with Bitcoin, you will need to copy your unique BTC wallet address. Then, paste it into your private wallet and complete the transfer. The funds should arrive in less than 20 minutes.
Step 4: Trade   
Once your account is funded, you can start trading. Take note, if you opted for a debit/credit card deposit, you will already have purchased your chosen cryptocurrency directly.
As such, you then need to decide whether you want to store your coins at Binance or withdraw them to your private wallet.
Either way, as soon as your account has funds added to it, you can access all Binance markets. This includes cryptocurrency trading, futures, options, crypto loans, and interest accounts.
FAQs
How much does Binance UK charge to buy Bitcoin?
Is Binance regulated in the UK?
Does Binance accept Paypal?
What trading fees does Binance charge?
What is the Binance minimum?
What cryptocurrencies can buy with a credit card at Binance?
Does Binance offer live chat?