Best Forex Signals UK in 2023 to Watch
Fact Checked
Everything you read on our site is provided by expert writers who have many years of experience in the financial markets and have written for other top financial publications. Every piece of information here is fact-checked.
Disclosure
Please note that we are not authorised to provide any investment advice. The information on this page should be construed for information purposes only. We may earn commissions from the products mentioned on this site.
Forex signals are becoming more and more popular in the online trading space. After all, they allow you to place buy and sell orders without needing to perform any independent research.  Instead, a trading suggestion will be sent to you in real-time containing the required entry and exit prices.
In this guide, we review some of the popular forex signals in the UK.
Key Points on the Popular Forex Signals UK
Forex signals are trading ideas sent to your phone in real-time that remove the need to analyse and formulate your own opportunities.
There are many different types of FX signals providers on the market, including paid services and free services.
Popular Forex Signals UK List – 2022
You can read all about the popular forex signals UK providers further down this guide, but if you're just looking for a quick summary, check out the list below.
FXPremiere
ForexSignals.com
FXStreet 
DDMarkets
What are Forex Signals?
Forex signals are trading 'suggestions' that will be sent via SMS or email in real-time. The signal will contain a range of information that will allow you to act on the suggestion at the click of a button. For example, the signal might tell you to purchase GBP/USD when the price hits 1.2778, or sell EUR/USD if a key support level of 1.1400 is broken.
Additionally, the popular forex signal providers will send you the required stop-loss and take-profit prices. This will ensure that you are able to act on the forex signal in a risk-averse manner. In terms of how the forex signal provider gets hold of its information, this typically comes in one of two forms.
The provider might be an experienced human forex trader/mentor that performs manual research.
The provider will utilize automated systems that are based on cutting-edge technologies like AI and machine learning. The algorithm will scan the markets and look for trading opportunities in an autonomous manner.
Either way, when the trading platform discovers a potential trading opportunity, the signal will be sent out to all members of the subscription service. In the vast majority of cases, you will need to pay a monthly fee to obtain the market analysis. The popular providers also offer a 'social community' feel to foreign exchange signals, insofar that you can discuss trading ideas with your fellow members.
Popular Live Forex Signals 2022 Reviewed
FX Signals allow you to access the global forex markets with ease. There is no requirement to have an understanding of day trading or technical analysis, nor do you need to spend countless hours reading and analyzing charts. Instead, once the signal is sent to you and you act on it, there is nothing more to do.
But, the key challenge here is finding a legitimate forex signal provider, not least because most are unable to meet the bold 'win rate' claims that they make. With this in mind, below you will find a review of some of the popular live FX signals in the UK.
1. Learn 2 Trade 
Learn 2 Trade has been active in the UK forex scene for several years. It offers a highly comprehensive educational platform – with heaps of forex guides, courses, and explainers. Its team of expert currency traders have since moved into the forex signal scene – with results consistently outperforming the wider market.
At the forefront of this is the underlying technology. That is to say, Learn 2 Trade has been an algorithm from the ground up that has the capacity to scan the forex markets on a 24/7 basis. It combines the technical advancements of AI and machine learning – alongside dozens of technical indicator. The algorithm scans dozens of major, minor, and exotic currency pairs – constantly looking for breakouts.
If the Learn 2 Trade technology identifies an opportunity, it will send a forex signal directly to its membership base. The platform recently made the transition to Telegram as this allows users to receive trading suggestions in real-time. This also allows members to discuss trading opportunities – as well as the signals themselves. What we like about Learn 2 Trade is that it is one of the few UK forex signal providers to offer a legitimate free service.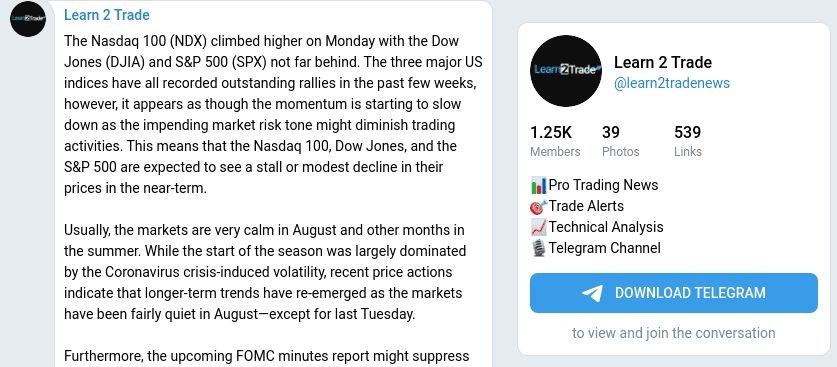 This offers 3 free trading forex signals in real-time per week – and no data points are blacked out. As such, you will receive the required entry point, stop-loss and take-profit prices, and the reason behind the signal. If you are satisfied with the free signal service, you can upgrade to the premium plan for £35 per month. This will increase the number of suggestions to 2-3 signals per day (Monday to Friday). Furthermore, the premium plan comes with a 30-day money-back guarantee, which is crucial.
Alternatively, our Learn 2 Trade forex signals review found that the team will give you free access to the premium plan for 12 months when you open a trading account with one of its partnered platforms. Additionally, we should also note that the premium plans come with full access to close signal past performance reports. In the near future, the plan will also include real-time alerts on key economic events. Learn2Trade also offers crypto Telegram signals.
| | |
| --- | --- |
| Premium Plan Subscription  | Effective Price Per Month |
| 1 Month @ £35 | £35 |
| 3 Months @ £65 | £21.66 |
| 6 Months @ £95 | £15.83 |
Sponsored ad. There are no guarantees that you will make money with this forex signal provider
2. Direct Forex Signals 

Direct Forex Signals is an established UK-based signal provider. The platform is home to over 17,000+ active members, which is a testament to the provider's reputation in the online signal space. Even more impressively, our Direct Forex Signals review found that this provider claims to have a signal success rate of over 85%.
Although at first glance these claims might sound somewhat ambitious, the provider is so confident in what it offers that it has a 30-day money-back guarantee in place. Crucially, this allows you to test the forex trading signals out via a brokerage demo account without risking your own funds. Then, if you find that the signal service does not meet your expectations, you may simply ask Direct Forex Signals for a no-questions-asked refund.
In terms of how the signals are sent, the provider offers a mobile application. As and when a trading opportunity is discovered, you will receive a notification on the mobile app. You may also opt to receive your signals via email. When it comes to pricing, Direct Forex Signals offers three different packages. If you want to sign up on a month-by-month basis, this will cost you £30 per month.
At £55 and £85, this works out at just over £14 and £18 per month, respectively. Across all three plans, you will receive an impressive 1-5 signals per day. This ensures that you never miss a trading opportunity. It takes just 30 seconds to sign up and choose a plan, and you do not need to have any prior trading experience to benefit from the provider's suggestions. In terms of customer support, Direct Forex Signals offer 1-1 live messaging.
Sponsored ad. There are no guarantees that you will make money with this forex signal provider
3. Daily Forex Signals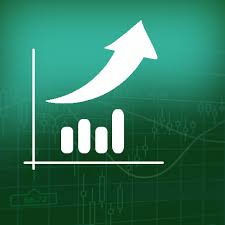 Daily Forex Signals offers its signal service via a native mobile application. The provider offers several forex signals throughout the day, and everything is based on the technicals. That is to say, Daily Forex Signals will research charts on your behalf, and let you know when a potential money-making opportunity is in the making.
One of the most utilized indicators that the provider focuses on is the daily pivot breakout. Once the mobile app sends out a notification to your phone, you will be given all of the required information to act on the suggestion. Of course, this includes the respective currency pair, entry price, and stop-loss price. Crucially, Daily Forex Signals offers multiple take-profit prices. We like this, as it allows you to set your own risk vs reward ratio.
For example, if you want to take a conservative approach to live FX signals, you may opt for the smaller profit target. On the other hand, if you are confident on the trading suggestion you might opt for the higher target. In terms of trading results, the team at Daily Forex Signals notes that it aims to make a minimum of 100 pips per month.
With this in mind, the amount that you may make in pounds and pence will ultimately depend on your stakes. Finally, it is worth mentioning that Daily Forex Signals advises all of its subscribers to regularly check fundamental news. This is because its technical indicators will not be aware of key market developments that can impact the value of a currency. Instead – the technology exclusively studies the technicals.
 Sponsored ad. There are no guarantees that you will make money with this forex signal provider
4. FXPremiere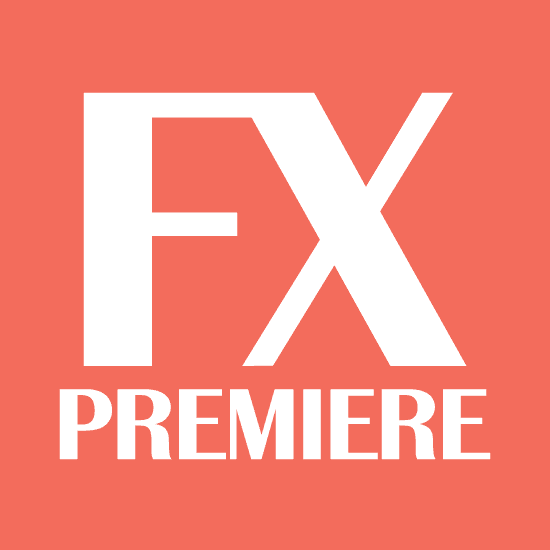 FX Premier is an interesting forex signal provider to research, not least because it gives you access to multiple platforms via a single hub. More specifically, by signing up to the platform you are essentially joining 50+ signal providers. As a result, you will be accustomed to up to 15 signals each and every day.
The signals at FXPremiere each come with entry, exit, and stop-loss levels. Some signals will come with up to 3 take-profit targets, which allows you to choose one that meets your appetite for risk. You can elect to receive the accurate forex signals via Telegram or WhatsApp.
Either way, you will receive them in real-time as soon as the respective provider distributes them. FXPremiere offers 24/7 support, alongside handy money and risk management tips. The provider is also cost-effective. Its basic package will cost you just $37 per month, which you cancel at any time.
If you want to benefit from a lower price, a 4-month package costs $97, while an annual package costs $199. By signing up to the yearly plan, this will ensure that you receive a minimum of 8 signals per day. Paying for your subscription is also straight forward, as FXPremiere accepts debit/credit cards, Paypal, and both Google/Apple Pay.
Sponsored ad. There are no guarantees that you will make money with this forex signal provider
5. ForexSignals.com 

ForexSignals.com offers one of the most comprehensive forex signal services in the space. It is highly established and now boasts a loyal following with traders of all skill levels. In particular, the platform is super-popular with newbies. This is because ForexSignals.com takes a slightly different approach to the other providers on our list.
That is to say, the provider aims to teach you everything you need to know so that one day – you won't need to rely on live forex signals. As such, you will be accustomed to a full range of educational resources. This includes regularly updated videos, guides, and even webinars. There is a live chat room that functions 24 hours per day. This allows you to discuss trading signals and market insights with your fellow subscribers.
In terms of its signals, you will first need to find which expert traders you wish to follow. Once you do, you will then receive each and every trading idea that the respective expert comes up with. We also like the daily live streams that the platform runs. This is where an in-house trader will discuss current market conditions, and run you through a number of potential trading strategies.
When it comes to pricing, ForexSignals.com is somewhat expensive. You will pay £57.75 per month if you want to use the platform on a month-by-month basis. If you are happy to commit to a longer plan, you will pay £175.50 for 6 months; or, you can opt for the Professional Plan. which costs £324 for the year.
Sponsored ad. There are no guarantees that you will make money with this forex signal provider
6. FXStreet 


Another popular signal provider to look into is FXStreet. FXStreet is one of the popular signal providers for forex trading UK and has a solid reputation in the industry. The provider offers around five signals per day, although this is not a fixed number and can be slightly lower. Furthermore, FXStreet offer signal across various timeframes, ranging from minutes to days.
There are various trading styles employed by FXStreet, such as a Mean Reversion Strategy and a Random Coastline Sell strategy, all of which can be broken down by win rate on the provider's website. Most of the strategies are technical-based and provide signals between 8 am and 4 pm UK time.
In terms of pricing, FXStreet charges €35 (£29) per month for their signals service, which gives you access to all signals, along with a desktop and mobile app and a communication channel with FX experts. However, you can also pay €319.92 (£271) for a yearly membership – which essentially discounts the price to only €26.66 per month.
Sponsored ad. There are no guarantees that you will make money with this forex signal provider
7. DDMarkets

Rounding off our list of the popular signals providers is DDmarkets. DDmarkets has been around since 2014 and has built up a reputation in the FX trading scene. This provider prides itself on analysis, presenting each signal with technical and fundamental information for traders to review before placing a trade.
All signals come with a stop loss, take profit, entry price, risk ratio, and estimated duration – meaning no additional research is required. Furthermore, DDmarkets aims to achieve a 1:3 risk-to-reward ratio as a minimum on each signal, with timeframes ranging from hours to days. Notably, DDmarkets does not specify their exact success percentage, although the website claims they are very consistent.
DDmarkets offers various plans for traders, featuring short-term and long-term subscriptions. The cheapest is the Global Trade Alerts 14-day plan, priced at $46.12 (£34.60). Alternatively, you can opt for the Intraday plan, which is slightly cheaper at $38.27 (£28.70).
Sponsored ad. There are no guarantees that you will make money with this forex signal provider
Popular Forex Signals Providers UK Compared
| | | | |
| --- | --- | --- | --- |
| Provider Name | Subscription Cost | Number of Free Signals | Number of Forex Pairs Offered |
| Learn 2 Trade | £35 per month | 3 per week | All majors and commodity pairs |
| Direct Forex Signals | £30 per month | N/A | Not specified |
| Daily Forex Signals | £29.99 per month | N/A | Not specified |
| FXPremiere | $37 (£27.76) per month | Two signals per day | 8 |
| ForexSignals.com | £57.75 per month | N/A | All majors and some minors |
| FXStreet | €35 (£29) per month | N/A | All major pairs and some non-USD pairs |
| DDMarkets | Varies – cheapest is £28.70 for 14 days | N/A | 13 |
How do Forex Signals Work?
Automated Technology
First and foremost, let us explain how forex signal providers actually get their information. Although a number of platforms rely exclusively on human analysis, the popular forex signal providers utilize automated technologies.
That is to say, the provider will create and deploy an algorithm that is able to scan the currency markets 24/7. The underlying technology will be supported by a range of technical indicators that are tasked with analysing historical pricing trends, and how these trends relate to current price action.
To ensure that the algorithm is able to operate in an automated manner, the technology is usually backed by AI. This means that the signal provider is able to find trading opportunities throughout the day and night without human intervention. Then, when the technology spots a potential market-move, it will distribute its findings to subscribers of the signal service.
Signals Sent in Real-Time
The currency trading arena operates 24 hours per day, 7 days per week. Market sentiment can change at the drop of a hat, so acting on forex trading signals quickly is crucial. As such, the popular forex signal providers will send you a notification in real-time as soon as a trading opportunity has been identified.
Ssome forex signal providers in the UK will opt for email. Although this also comes in real-time, it is not as reliable as a Telegram notification. This also removes the ability to discuss important ideas and market insights with other subscribers.
What do Forex Trading Signals Look Like?
In terms of what forex trading signals look like, there is a set of minimum requirements that the provider must meet. Crucially, you must receive both entry and exit order prices – and make sure that this includes stop-loss and take-profit targets.
Below you will find an example of what a forex signal looks like with Learn 2 Trade.
Pair: USD/JPY
Order: Buy
Entry: 106.25
Stop-Loss: 105.50
Take-Profit: 108.05
As you can see from the above, there are 5 important data points that you have at your disposal. You know the pair that you will be trading alongside whether it's a buy or sell order. You also know the price at which you should enter the market. Most importantly, you also have a stop-loss and take-profit price.
Once you have acted on the signal, you are not required to do anything else. Instead, your position will be closed automatically when either the take-profit or stop-loss price has been triggered.
Features of Forex Signals 
There are hundreds of forex signal providers active in the space.
Crucially, if you decide to use a provider that we have not discussed on this page, you may want to review your options on the basis of certain features.
Fees
In order to get the most out of a forex signal provider, you will likely need to sign up for a monthly subscription.
Although it is notable if the provider offers competitive prices and cheap forex signals, this shouldn't be your main priority. In other words, it is all good and well finding a forex signal platform that offers its services at just £5 per month, but you need to ask yourself how successful its suggestions are going to be at such a low price. At the other end of the spectrum, although at £100 per month you might view the provider as expensive, if its signals are highly accurate you stand the chance to make much more than this.
With that being said, it is still important that the provider has a clear and transparent pricing structure, and that you have the option of cancelling your membership at any given time. This will ensure that you are not locked into a long-term subscription that you no longer want when you purchase forex signals online.
Free Trial or Money-Back Guarantee
As we briefly mentioned earlier, it is crucial that you are somehow able to verify the credibility of the service provider's win rate. One way to do this is by testing the signals out via a forex broker demo account facility. In doing so, you will not lose any trading capital if it turns out that the provider's signals are below-par. Alternatively, you could look for evidence of their track record on Myfxbook.
However, you might still need to pay a fee to gain access to the live forex signals.
Time-Zone
Although the currency trading arena operates 24 hours per day, some forex signal providers will only send out suggestions during standard hours. That is to say, if a provider is based in the UK, then you might receive signals between the hours of 8 am and 6 pm local time.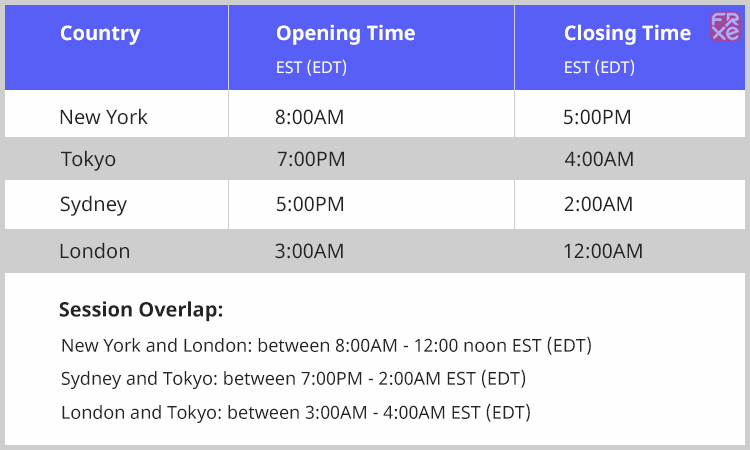 However, if you sign up to a provider in the US, this might be problematic. After all, the signals will likely come during US trading hours. As such, you need to check what time the signal provider typically sends it suggestions and thus – whether it is conducive for those of you based in the UK.
Free Forex Signals
As noted earlier, the vast majority of forex signal providers charge for their services. With that said, there are a select number of signal platforms out there that claim to offer free suggestions.
Here's what you need to know about free forex signals in the UK.
Free Forex Signals vs Paid Signals 
We often find that 'free' forex signal providers are not really free at all. By this, we mean that you might well receive a signal without needing to pay for it. But, the provider will likely blackout the entry or exit price that you need to act on the suggestion. So in that sense, they're not true free forex signals.
For example, you might receive the required stop-loss and take-profit targets, but not the entry price. In order to obtain this information, you will then need to sign up to the provider's subscription service. If you don't, the 'free' signal is virtually worthless as you need to know what price to execute the order at.
In other cases, the free forex signals provider might send you all of the required information that you need without blacking anything out.
Popular Forex Trading Signals – Conclusion
In summary, forex signals are getting popular with investors, not least because they allow you to trade in a passive manner. That is to say, there is no requirement to perform technical analysis.
Users should conduct their own reviews on the popular forex signals in order to find a popular provider to support their trading activities.
Frequently Asked Questions on Forex Signals
Can I get live forex signals without registration?
What does a forex signal look like?