Nexo Review UK 2023 – Features, Fees, Pros & Cons Revealed
Fact Checked
Everything you read on our site is provided by expert writers who have many years of experience in the financial markets and have written for other top financial publications. Every piece of information here is fact-checked.
Disclosure
Please note that we are not authorised to provide any investment advice. The information on this page should be construed for information purposes only. We may earn commissions from the products mentioned on this site.
The number of fintech startups using blockchain technology has risen exponentially in the last year. One of the sector's top players is the Nexo exchange which provides the ability to buy, earn, exchange and borrow cryptocurrency. 
In this Nexo Review, we cover everything you need to know about Nexo fees, the Nexo card, app, wallet, supported coins, loan rates, tools, features and safety of the Nexo exchange. 
What is Nexo?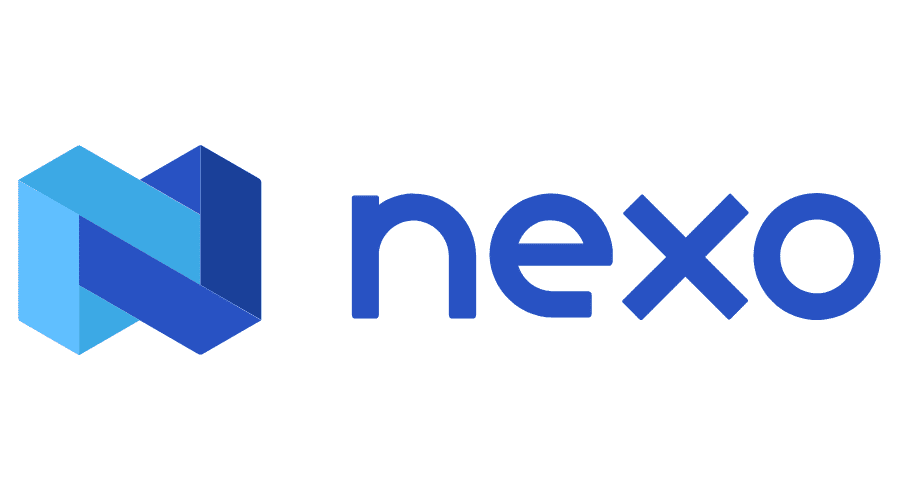 The Nexo exchange uses the power of blockchain technology to provide innovative financial systems and solutions and is considered to be the world's largest lending institution in the digital finance industry. 
Launched in 2018, Nexo.io exchange is now used by more than 4 million people around the world in 200+ jurisdictions. Through products such as the Nexo app, you can borrow, earn, exchange and buy cryptocurrency, as well as access other useful tools and features such as the Nexo card providing 2% cashback every time you use it. 
The Nexo exchange is registered with FinCEN in the US and as a Virtual Currency Exchange Operator by the Lithuanian FCIS and is insured for up to $375 million. Among its many features, the Nexo app allows you to earn up to 17% annual interest with payouts daily and use 38 different cryptos as collateral to borrow instantly. 
In this Nexo review, you'll learn all about the Nexo exchange fees, the Nexo card and the whole range of products it provides to crypto users. Let's start with how Nexo works.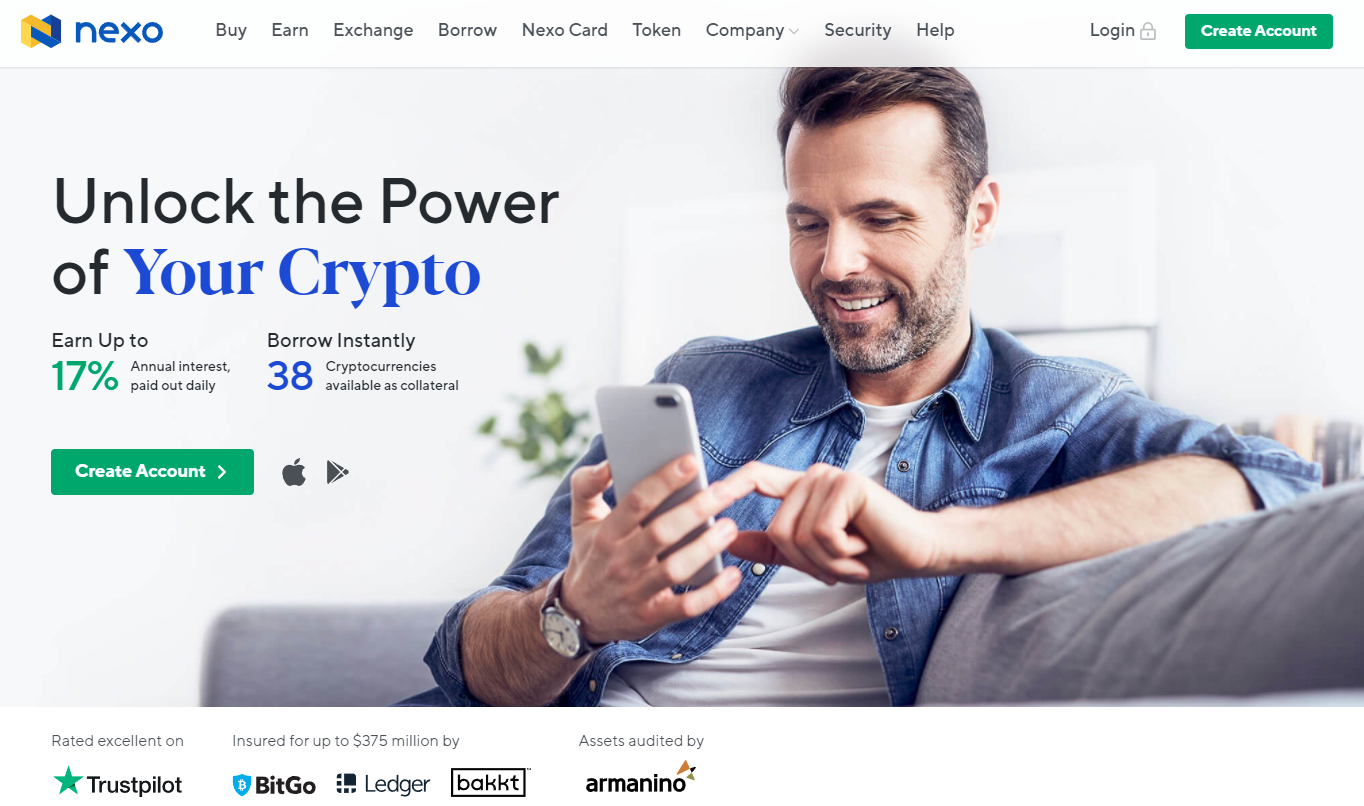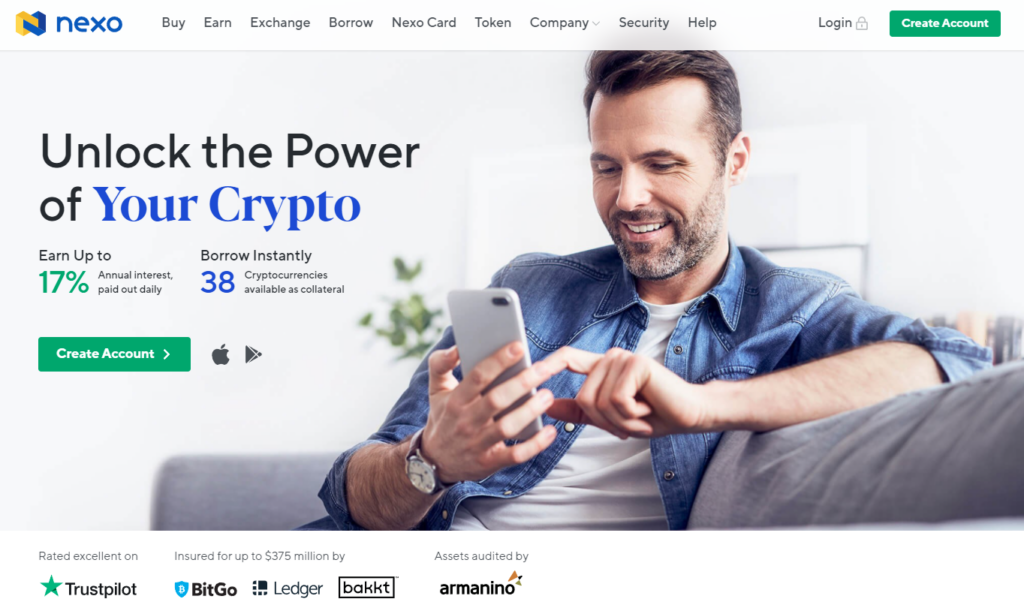 How Does Nexo Work?
With Nexo, you can invest in 38 digital assets with a credit card or your bank account. You can buy Bitcoin (BTC), Ethereum (ETH), Ripple (XRP), Binance Coin (BNB), Litecoin (LTC), Bitcoin Cash (BCH) and other major coins. You can also invest in the platform's own token called the NEXO token and stablecoins such as USDC and USDT.
As you'll find in this Nexo review, its most popular service is to provide crypto investors with the possibility of earning a very high yield and passive income on their crypto holdings. For example, you can earn up to 17% APR which is paid out daily, allowing you to compound your gains. 
The rates you can earn in a crypto savings account with Nexo are discussed further down this Nexo review. Another popular feature is the Nexo exchange service which connects you to the top 10 cryptocurrency exchanges so you can exchange between 300+ crypto pairs and earn up to 0.5% instant cashback. 
You can also access instant approval crypto loans. This means you can borrow $50 to $2 million of cash or stablecoins with rates starting at just 0% APR with no monthly repayments or origination fees and no credit checks.   
The highest crypto savings rates and lowest borrowing rates are from using the Nexo exchange's native token called the NEXO token, as you'll learn more about in this Nexo review. 
Supported Coins
In this Nexo exchange review, we discovered that you can earn interest on 38 digital currencies that include Bitcoin, Ethereum, NEXO Token, Tether, USD Coin, ApeCoin, Polkadot, Solana, Terra, Litecoin, EOS, XLM and many others. 
Each of these coins will earn you a different interest rate and reward and are covered in the next section of this Nexo review. The Nexo exchange feature also allows you to exchange or swap your crypto on more than 300+ crypto market pairs with access to 100+ exotic market pairs not found elsewhere.  
Fiat Currencies
With Nexo, you can deposit funds in US dollars, Euros and British pounds. Furthermore, you can also hold these funds in your Nexo wallet and receive up to 12% interest per year with compounding interest paid daily. 
The Nexo high-yield interest accounts are 100% asset-backed guarantee which means your funds are secured at all times. 
Nexo Interest Rates
One of the most popular features of the Nexo exchange is the ability to earn high interest on your crypto holdings. This means you can not only gain from a capital gain if the price of your coin rises but also through daily interest payments for just holding the coin. 
The interest rate you can earn for all of the 38 coins available varies and can be found on the Nexo app. A selection of interest rates is highlighted below:
| | |
| --- | --- |
| Coin Name | Interest Rate |
| Bitcoin | 8% APY |
| Ethereum  | 8% APY |
| Binance | 8% APY |
| NEXO Token | 12% APY |
| ApeCoin | 12% APY |
| USD Coin | 12% APY |
| Polkadot | 15% APY |
| Matic | 16% APY |
| Terra | 17% APY |
Nexo Fees
In this Nexo review, we found that nearly all the services provided are fee-free. The Nexo withdrawal fees depend on your loyalty tier but you will receive between 1 and 5 monthly crypto withdrawals free of charge. There are no foreign exchange fees, conversion fees, origination fees or account fees. 
| | |
| --- | --- |
| Fee Type | Nexo Fees |
| Account Fee | Zero |
| Deposit Fee | Card fees. EU 1.49%. Non-EU 3.49%. |
| Withdrawal Fee | Zero. 1 – 5 free withdrawals per month depending on loyalty tier.  |
| Swap Fee | Zero |
| Early Termination Fee | Zero |
| Origination Fee | Zero |
| Transaction Fee | Zero.  |
Nexo Wallet
It's never been more important to store your coins safely. Criminals actively target crypto holders. If you are purchasing cryptocurrency such as Bitcoin, it's important to use the best Bitcoin wallet UK to store your coin securely. 
Funds held in the Nexo wallet are secured by the world's leading custody and compliance operators. For example, Nexo has teamed up with Bakkt which provides custody solutions for Bitcoin and Ethereum. Coins are stored in the Bakkt Warehouse which comprises online and air-gapped digital asset cold storage. 
The Nexo wallet is available to download on both Android and iOS operating devices.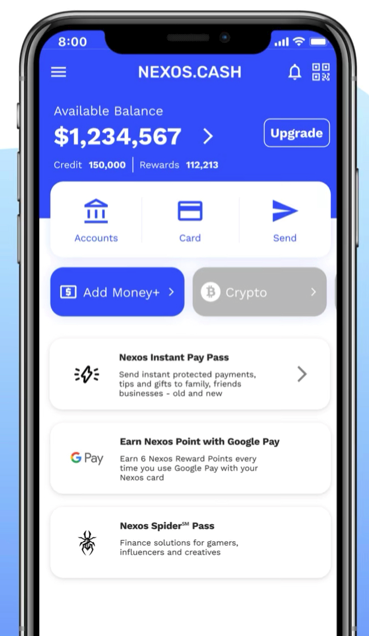 Nexo has also partnered with BitGo which is the first Qualified Custodian purpose-built for digital assets. Private keys entrusted with BitGo are secured in military-grade Class III vaults and carry $100 million in insurance protection. 
The Nexo wallet also partners with Ledger, Armanio, Jumio, Securitize, AWS and Cloudflare for security. Overall, Nexo provides insurance of up to $375 million from its third-party partners. 
Nexo Mobile App 
In this Nexo review, we found it was easy to download the Nexo crypto app. Available on Android and iOS operating devices the Nexo app is simple to use with an easy-to-use interface. From the app, you can buy and swap cryptocurrency easily. 
You can also view the interest rates you can earn for holding different cryptocurrencies and access deposit and withdrawal options.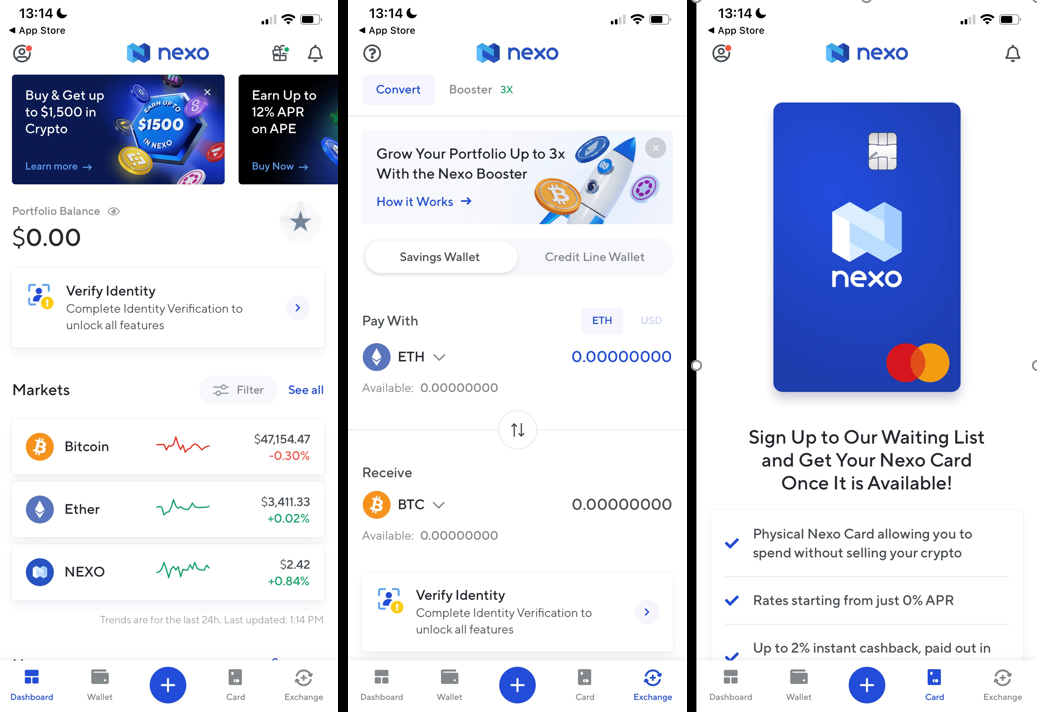 The Nexo app also allows you to easily see what your portfolio is worth and how much interest you have been earning. Furthermore, you can access extra features such as the Nexo card and Nexo booster which enables to you trade crypto using leverage. 
Nexo User Experience
From our research and testing in this Nexo review, we experienced a good user experience. All of the services and products offered by Nexo are easy to access and understand. Both the Nexo app and web platforms are easy to navigate and user-friendly. 
When logging into either the Nexo app or web platform, you can view your portfolio balance easily. You can also view your credit line and the amount of interest you have earned. 
The top of the web platform also has options to buy crypto with your wallet balance, sell crypto for USD, EUR or GBP or swap crypto and stablecoins.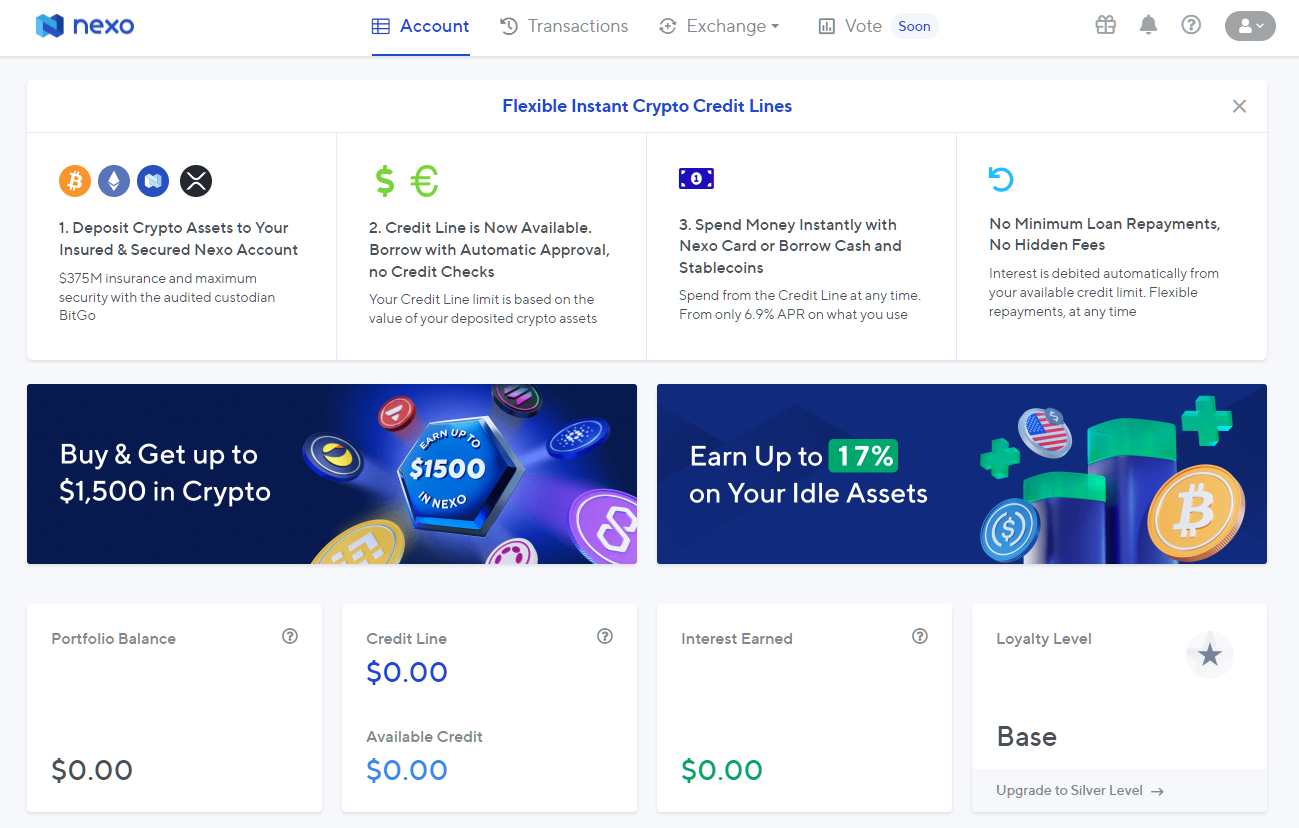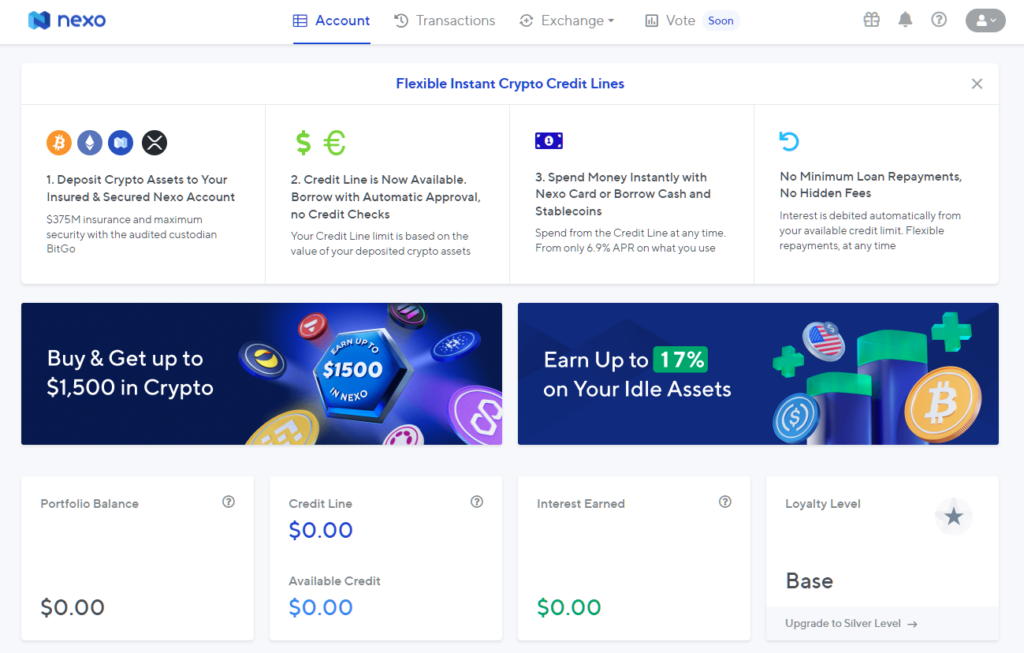 The web platform also allows you to view the interest rate you can earn across the 38 supported coins. Interest rates vary depending on the token being held and can range from 3% to 17% which is a much higher dividend than any traditional financial institution will payout. 
In this Nexo review, we also found that there are promotions offered on certain coins at different times. For example, at the time of writing there was a promotion for Axie Infinity where you can earn up to 36% interest.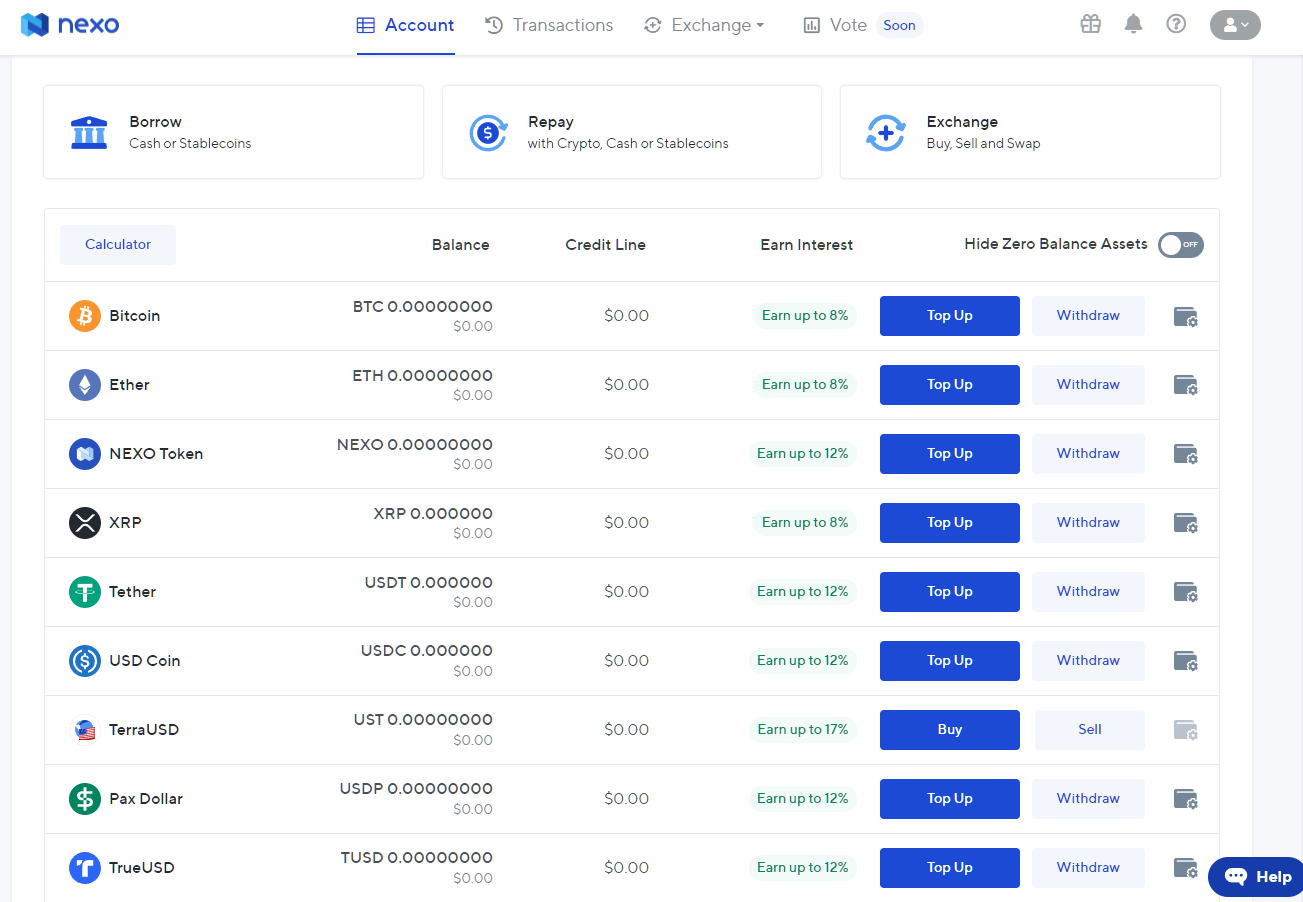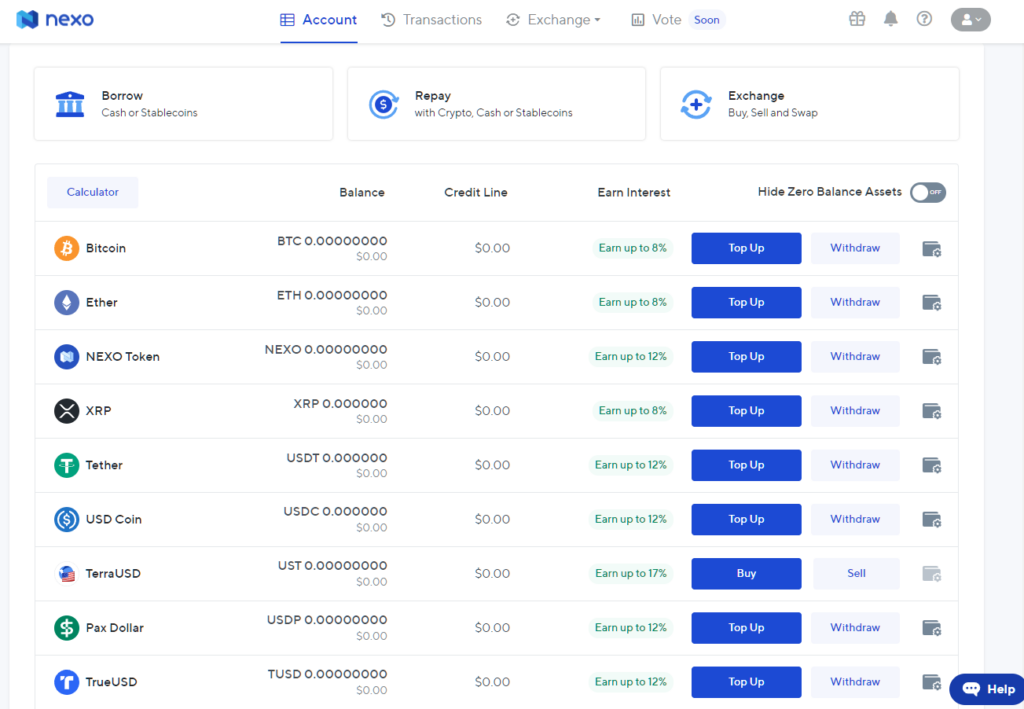 You can also access customer support 24 hours a day, 7 days a week. In this Nexo exchange review, we also found the Nexo Help Center is filled with articles and guides for common questions which were useful. 
To unlock all of the Nexo products and services you will need to verify your identity and address. This can all be done digitally in just a few minutes.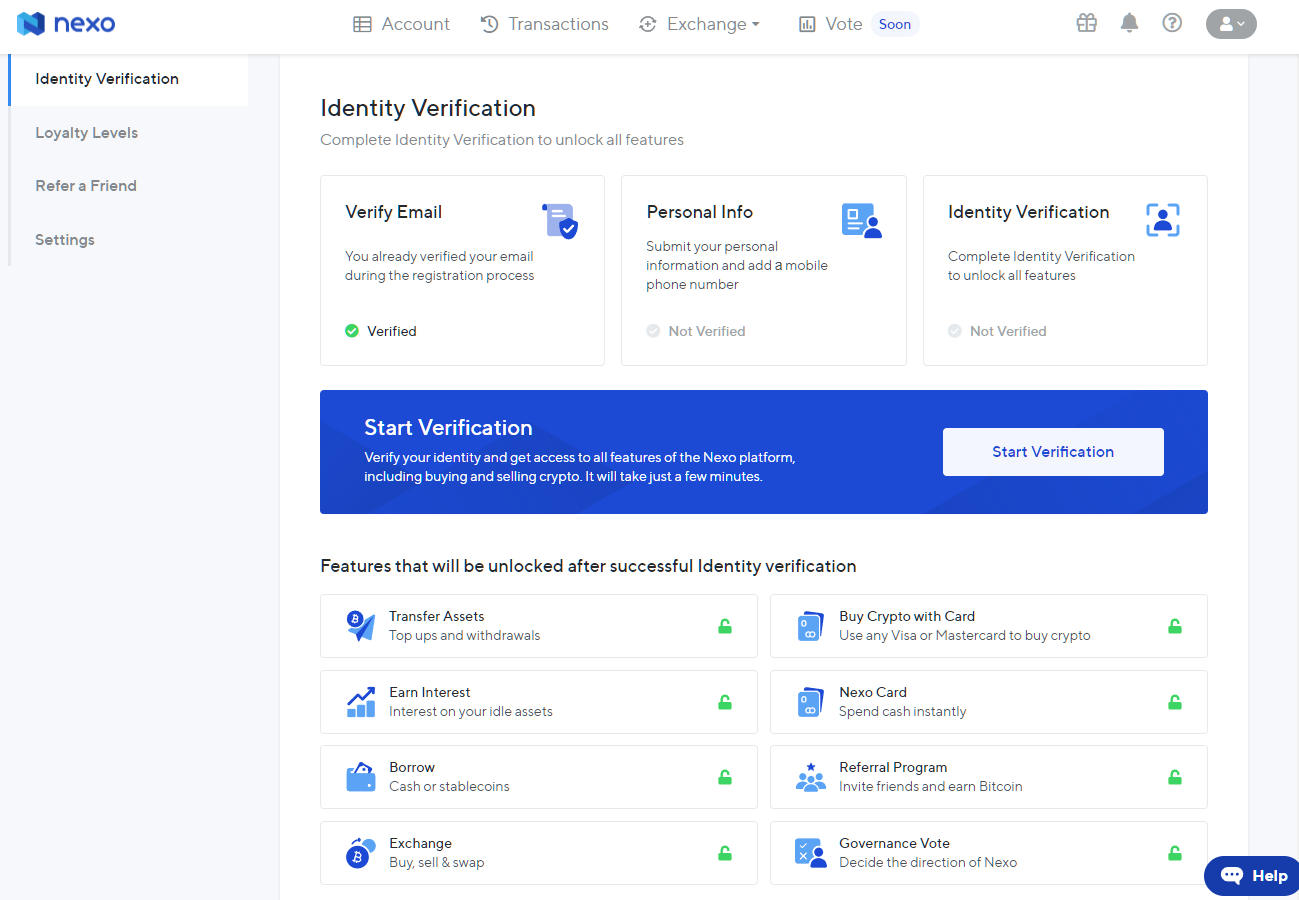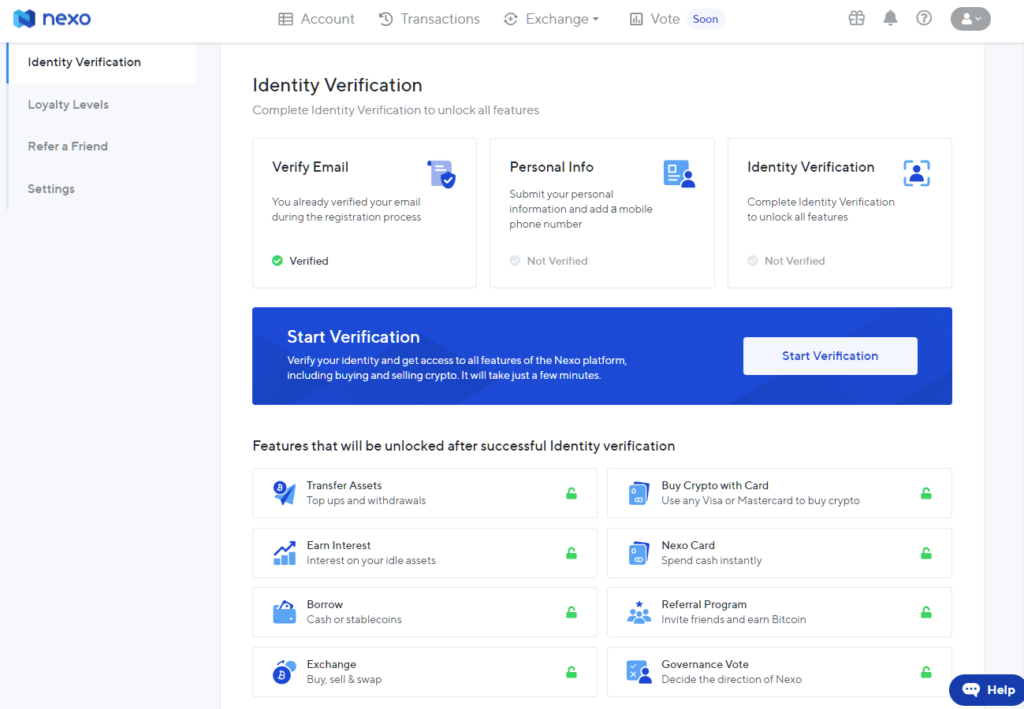 Nexo Tools & Features
From our research in this Nexo review, we found there are a lot of other useful tools and features provided to customers. A few of these are discussed below. 
Nexo Booster – Leverage Up To 3 Times
Nexo provides the ability to leverage your crypto holdings so you can borrow more capital and grow your position in any of the supported crypto assets by up to 3 times. You can access up to 3x leverage up to $250,000 per boost. 
With just one click in the Nexo app, you can borrow and exchange all in one transaction while avoiding price slippage. You can also pay off your balance partially or fully using the Nexo instant crypto credit line feature. 
NEXO Token – Higher Interest Rats & Lower Borrowing Rates
The Nexo exchange has its own native token called the NEXO token. The NEXO token also forms the basis of the Nexo Loyalty Program. Depending on how many NEXO tokens you hold as a percentage of your whole portfolio balance you will be categorised into one of the four tiers: base, silver, gold or platinum. 
When using the NEXO token you can:
Earn 50% more on your crypto holdings.  

Access 0.5% cashback for each crypto purchase or swap on the Nexo exchange. 

Access 0% borrowing rates as a platinum tier member. 

Earn 7% APR on your NEXO tokens yearly and paid out daily no matter what tier you are in. 

Earn 12% interest on NEXO tokens when fixed for 12 months. 
Nexo Card – Earn Up To 2% Cashback On All Purchases
The Nexo Card is a Mastercard that you can use as a normal debit card. It is accepted by more than 40 million merchants worldwide. It allows you to spend without selling your crypto and save on foreign exchange fees up to 20,000 EUR per month. 
The Nexo Card allows you to access 10,000 EUR ATM withdrawals per month and it connects seamlessly with Apple Pay and Google Pay. Every time you tap your Nexo card you can also get up to 2% cashback which can be received in either NEXO tokens or Bitcoin. 
Nexo Minimum Deposit
In this Nexo review, we found the Nexo withdrawal fees offer 1 – 5 free withdrawals per month. However, on top of this, there are some minimum and maximum limits. 
The minimum loan amount is $500 on the Nexo platform while the maximum is $2 million. The minimum amount of crypto you can deposit and withdraw varies on the coin with BTC minimum of 0.001 and ETH minimum of 0.01. 
The minimum and maximum transaction amounts when depositing via cards are $50 and $5,000 respectively. 
Nexo Regulation & Licensing
Nexo is not considered to be an FCA broker and is not regulated by a UK financial regulator. Most crypto lending platforms are not regulated by traditional financial regulators. 
However, Nexo is registered as a Money Service Business with the US Financial Crimes Enforcement Network (FinCEN) and the Financial Transactions and Reports Analysis Centre of Canada. 
Furthermore, Nexo is registered as a Virtual Currency Exchange Operator and Depositary Virtual Currency Wallet Operator with the Lithuanian Financial Crime Investigation Service (FCIS). 
Nexo Contact and Customer Service 
In this Nexo review, we found one of the best features is the access to 24 hours a day, 7 days a week customer support via live chat. Some cryptocurrency exchanges do not offer any form of customer support so it is great to see this feature.  
How to Earn Crypto Interest on Nexo
Below is a step-by-step process on how to earn crypto interest from the Nexo exchange platform. 
Step 1 – Open a Nexo Account
You can open a Nexo account by visiting its website or through the mobile trading app. The application is really quick as you only need your name and email to get started.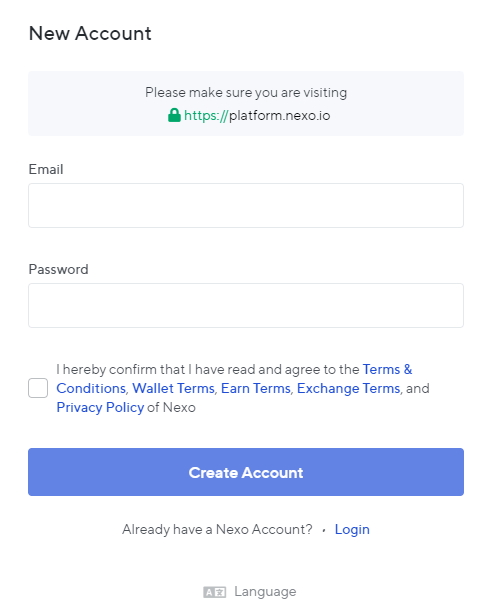 Step 2 – Verify your Identity
To comply with Know Your Customer (KYC) and Anti-Money Laundering (AML) regulations, you will need to go through an authentication procedure verifying your identity and address. This includes email verification, personal information and identity and address verification. 
You can upload supporting evidence for advanced verification from the app or from the website.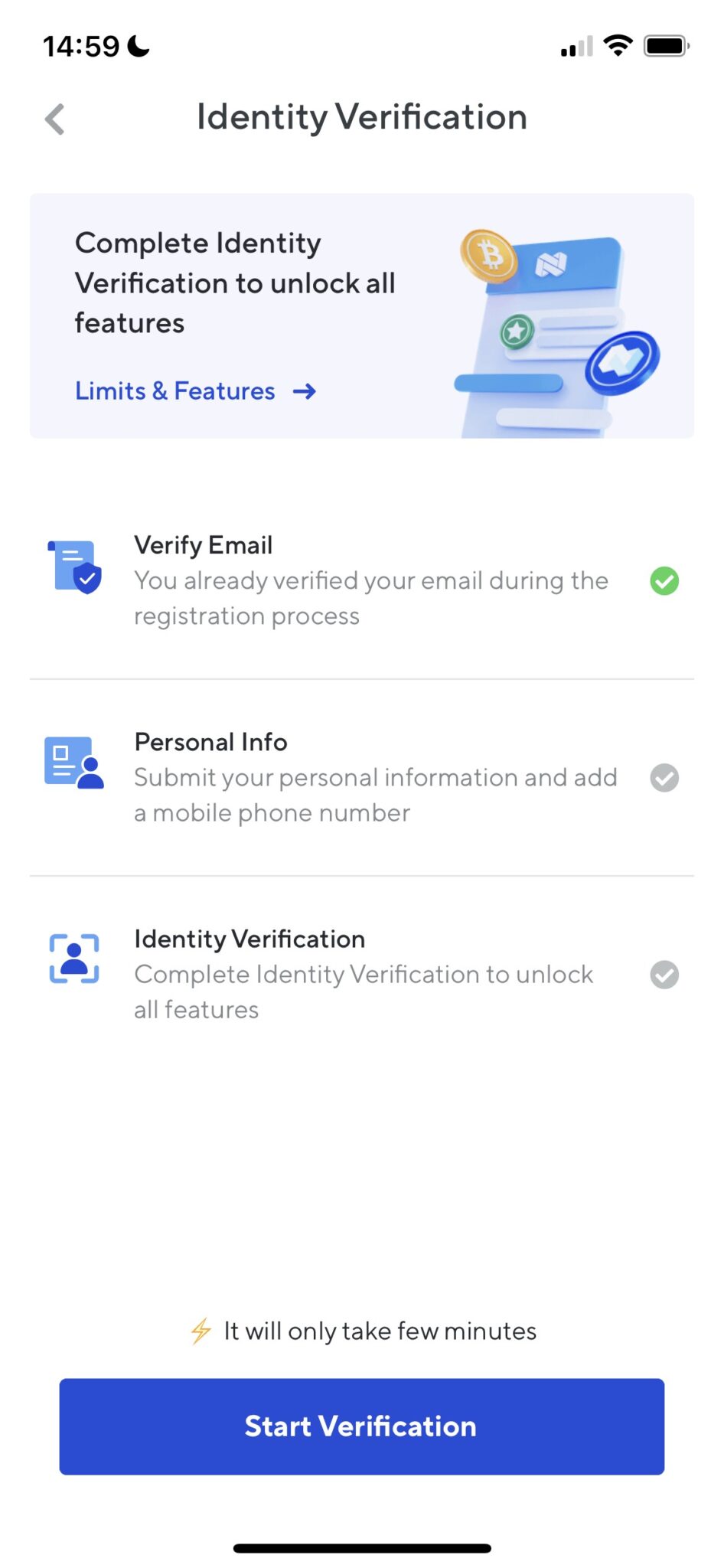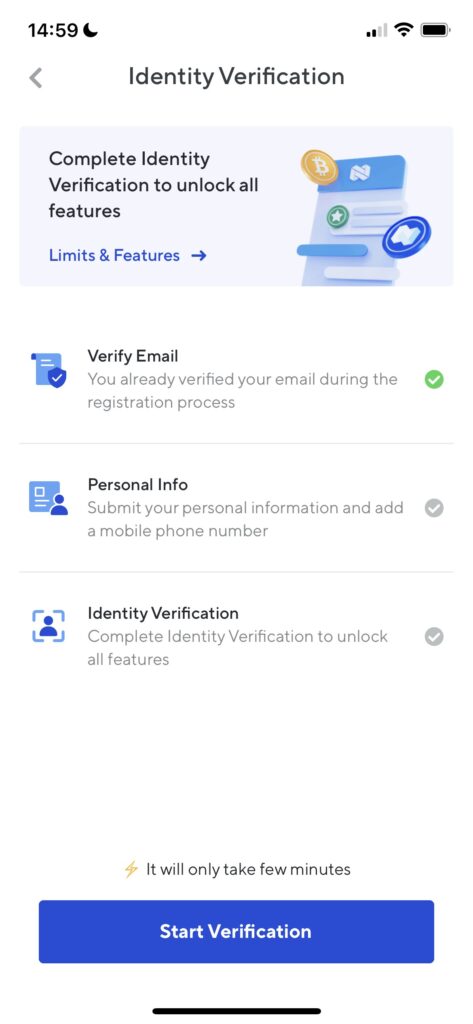 Step 3 – Download the Nexo App
You can download the Nexo app for Android and iOS operating devices. Once you have downloaded the app, you can login using the details created in step 1. The app is really simple to use and packed with lots of features and products to buy, earn, swap and borrow crypto easily.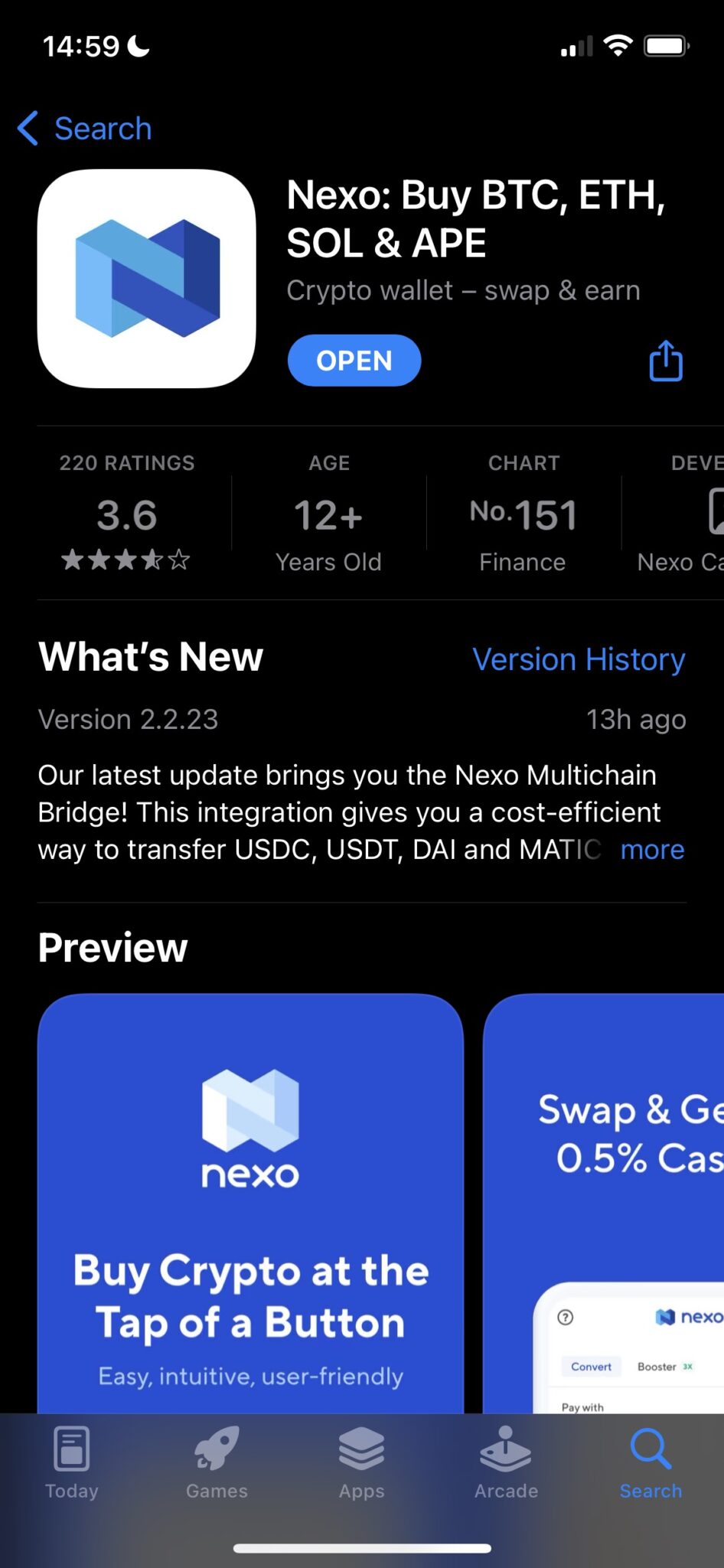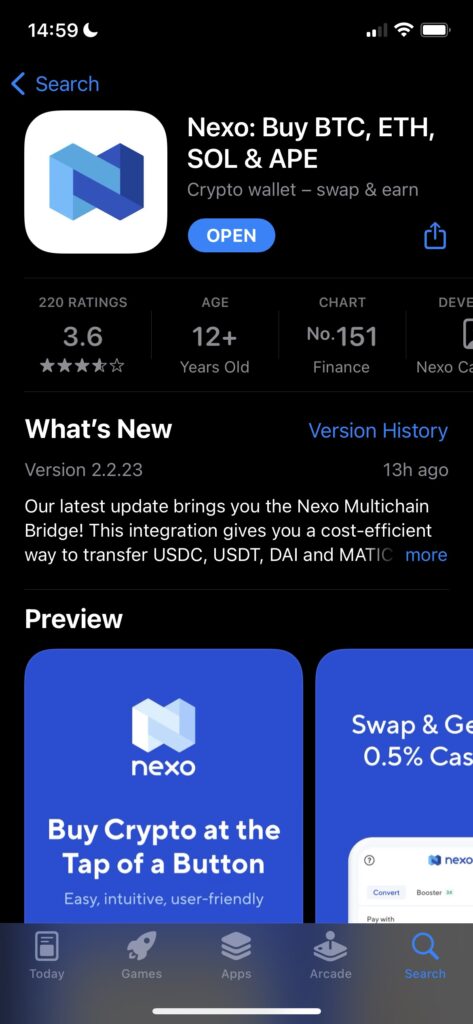 Step 4 – Deposit Funds or Transfer Coins
If you already have some crypto assets stored in another wallet you can transfer them into your Nexo wallet without any fees. You can then start earning interest on them if it is one of the 38 supported coins. Alternatively, you can swap your coin into one of the supported coins without any fees through the exchange feature. 
You can also purchase cryptocurrency directly from the Nexo app. In the app, you can choose which crypto you want to purchase and it will tell if there are any deposit fees to do so – which there will be if purchased through a debit or credit card.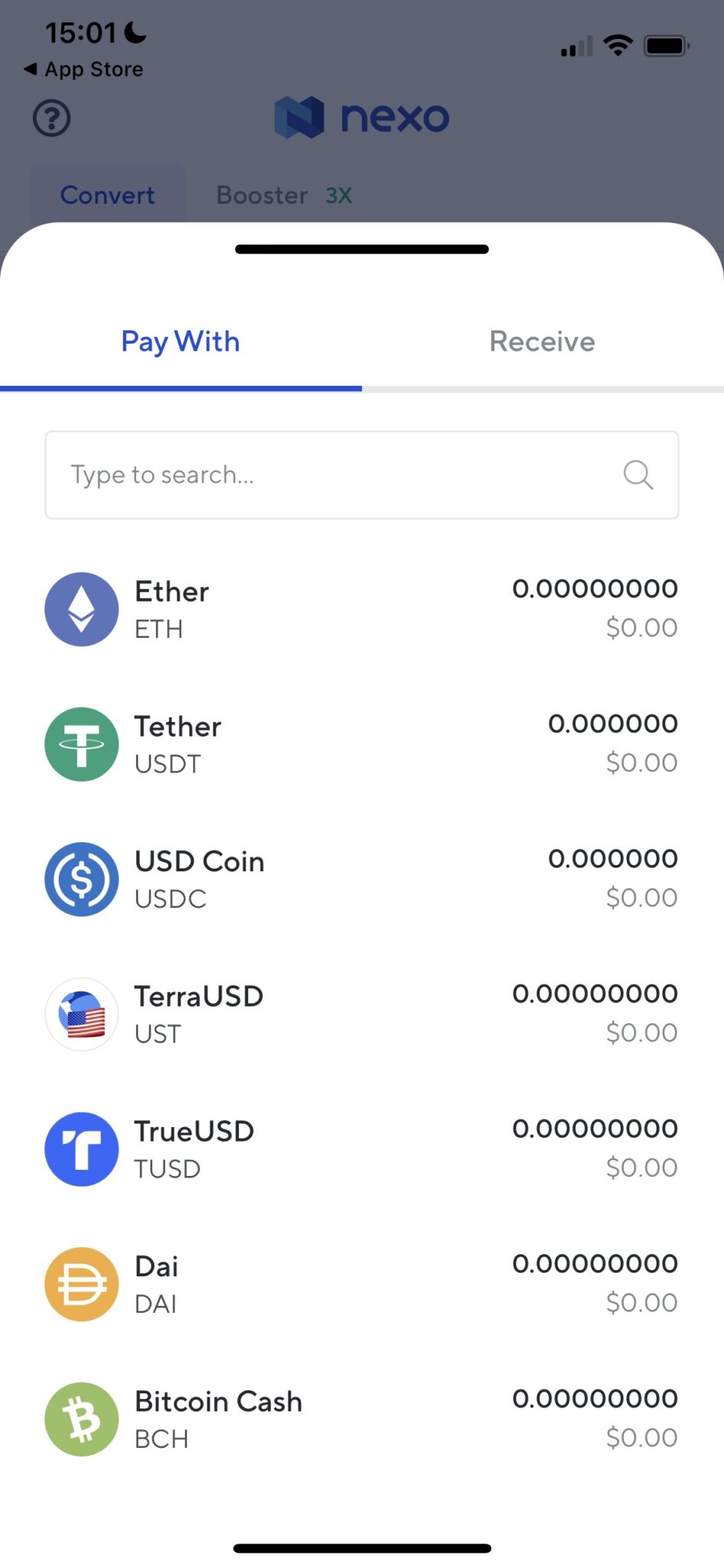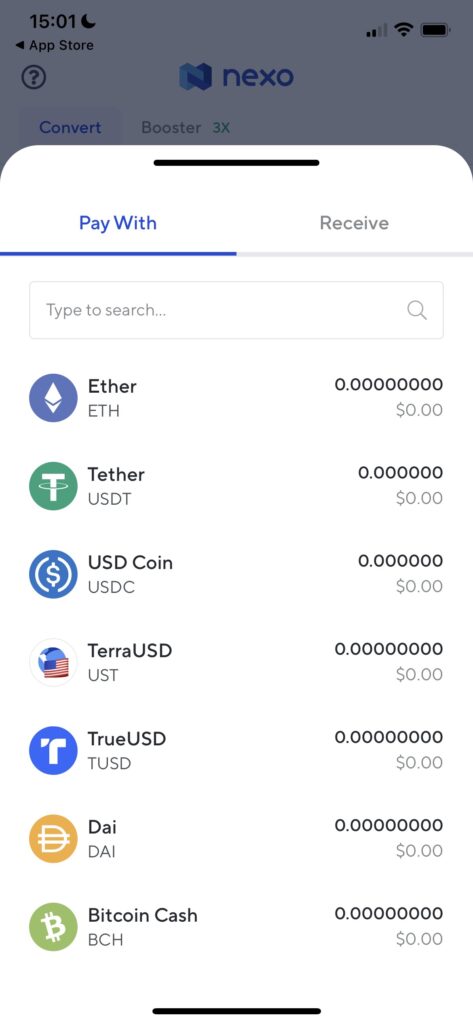 Step 5 – Start Earning Interest!
Once you have some crypto in your Nexo wallet you can start earning interest. This can be done easily from the web platform or the Nexo app.
In this Nexo exchange review, we found you can earn interest up to 17% annually but paid out daily into your Nexo wallet. There are also no Nexo exchange fees for this.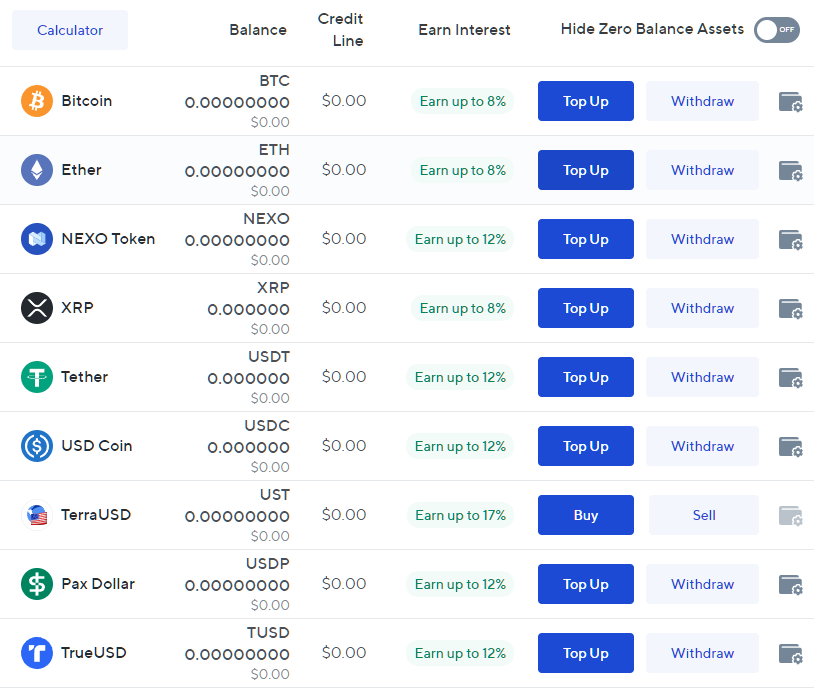 When logged into the Nexo app or web platform, you can not only see your account balance but also how much you are earning in interest rewards.
Is Nexo the Best Crypto Interest Account? Nexo versus AQRU
From this Nexo review, you now know some of the great features the app and platform offer. However, the crypto lending space is now very competitive and it can be difficult to know which exchange to use – should it be Nexo, Celsius, BlockFi, Aqru, etc?
If you're looking for the BEST crypto lending platform then you may also want to look at the AQRU review which is another financial services company capitalising on the power of the blockchain.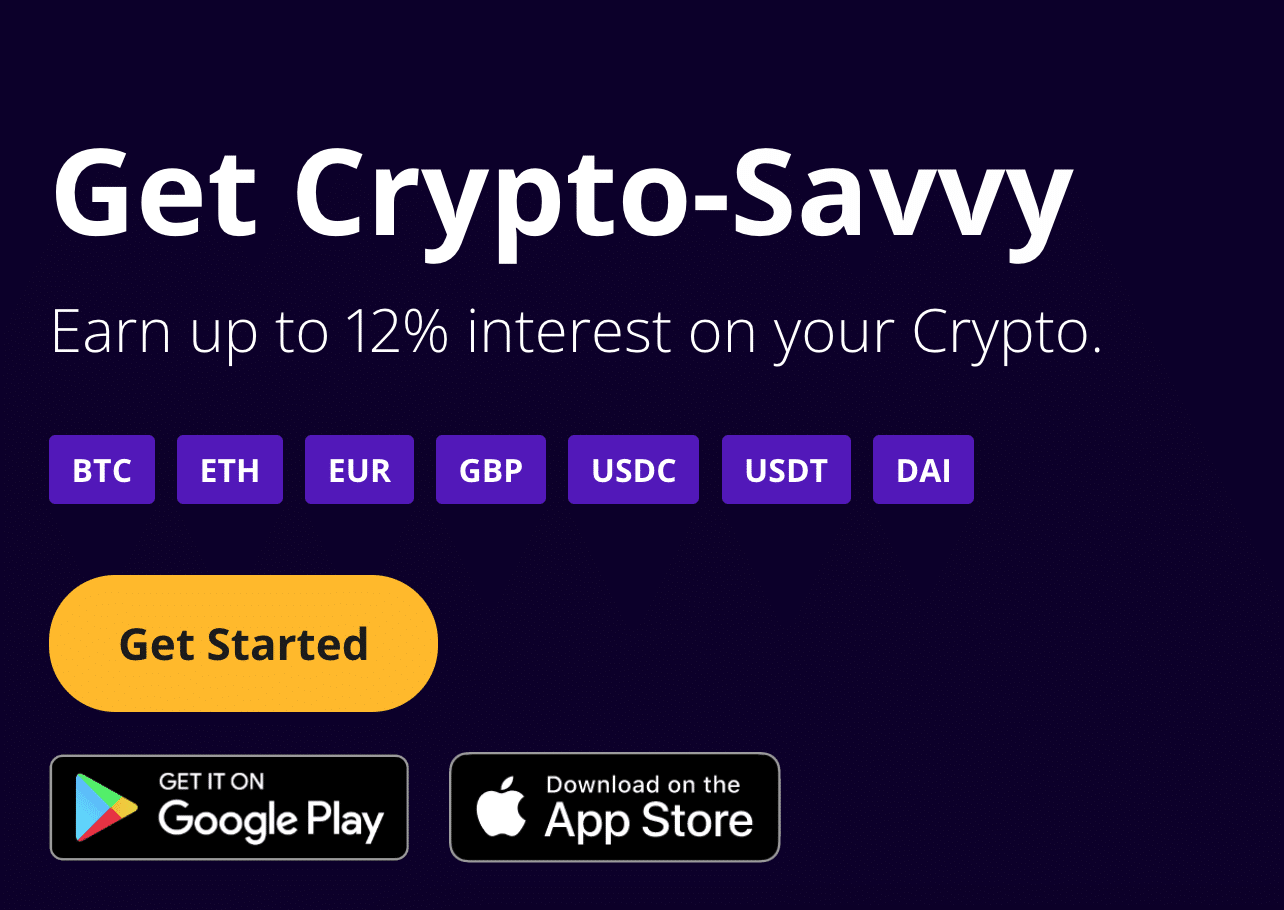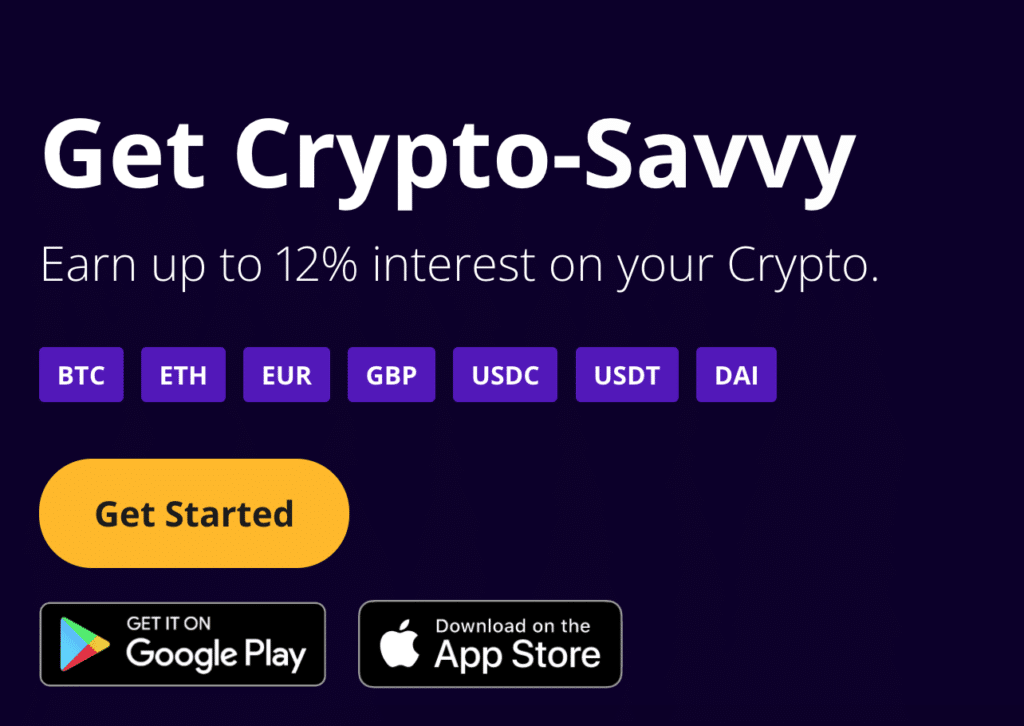 With AQRU you can buy, sell, swap, earn and borrow cryptos. In fact, you have the ability to earn up to 12% per year on your crypto holdings with a large selection of 53 coins available. There is also no lock-up period and you can withdraw your holdings at any time. 
Not only is AQRU authorised as a Virtual Assets Service Provider (VASP) under Lithuanian Law but it holds $30 million in reserve funds to protect against cyber-attacks and partners with the leading crypto wallet security firm Fireblocks to safeguard your crypto holdings.
Better yet, the AQRU mobile app is easy to use and navigate and there are zero deposit, zero fiat withdrawal or transactions fees.   
Cryptoassets are highly volatile unregulated investment products. No UK or EU investor protection.
The Verdict
With the crypto lending world becoming ever more competitive it's worthwhile shopping around to secure the best deals. While Nexo provides a decent range of products and services, if you're looking for top-notch exchange to buy, sell, earn and borrow crypto then consider AQRU. 
AQRU is not only fully authorised by a European regulator, there are a ton of extra features and services suitable for all crypto enthusiasts. This includes great interest rates and low borrowing fees. 
You can open a free account with AQRU in just a few minutes and witness all of the features and services for yourself. 
Cryptoassets are highly volatile unregulated investment products. No UK or EU investor protection.
Frequently Asked Questions on the Nexo Exchange
How does Nexo exchange work?
What exchange does Nexo use?
What is Nexo and how does it work?
Is Nexo a wallet or exchange?