How to Invest in Ethereum UK – Beginner's Guide
Fact Checked
Everything you read on our site is provided by expert writers who have many years of experience in the financial markets and have written for other top financial publications. Every piece of information here is fact-checked.
Disclosure
Please note that we are not authorised to provide any investment advice. The information on this page should be construed for information purposes only. We may earn commissions from the products mentioned on this site.
Everyone has heard of Bitcoin. Having taken the cryptocurrency scene by storm over the past decade, Bitcoin is quite rightly front and centre when it comes to the media's reporting on crypto and all of the elements surrounding it. Yet, there is one cryptocurrency that is beginning to garner more attention from many financial reporting sites.
That coin is called Ether (abbreviated as ETH) and is utilised on the software platform known as Ethereum. Ether and Ethereum are often used interchangeably; however, most of the time, Ethereum is used to refer to both the software platform and the underlying cryptocurrency. Commonly thought of as the number two crypto behind Bitcoin (BTC), some analysts predict that Ethereum could be the most valuable cryptocurrency in the future.
If you're looking to get involved and begin trading Ethereum, this guide on How to Invest in Ethereum UK will provide a step-by-step roadmap on the process you need to follow. This guide includes information on Ethereum investment platforms, investment strategies, the best brokers to use when trading Ethereum, and more.
How to Invest in Ethereum UK Quick Tutorial
Are you wondering how to buy Ethereum UK and want a quick rundown of the path you need to take? Then look no further – found below are the four short steps that will show you how to buy Ethereum UK fast.
Choose an Ethereum Broker: The first step involves choosing a broker that is reliable and allows you to trade Ethereum (Eth). We recommend eToro, which is regulated by the FCA and is one of the few brokers that will enable you to trade Ethereum for as little as $25.
Sign Up for an Account: You'll need to sign up for an eToro account – this can be done very quickly and only requires proof of ID, proof of address, and some personal details.
Deposit Funds Into Your Account: Once your account is opened, you need to make a deposit before trading. This deposit can be made by bank transfer, credit/debit card, or e-wallet.
Invest in Ethereum UK: The last step involves searching for Ethereum on the eToro platform and entering the amount you wish to buy. The minimum purchase is only $25.
And that's it! In these four short steps, you can purchase Ethereum on eToro without having to pay any commissions whatsoever!
Step 1: Choose an Ethereum Investment Platform
The most important thing you need to do before trading Ethereum is to choose a broker to trade with. There are many options out there; however, you must find an online platform that is both reputable and fair value in terms of commissions and fees.
To help you make your decision, the below section details our top two brokers for how to buy Ethereum in the UK. Whether you want to invest £500 or invest £10k in Ethereum, these investment platforms are the perfect place to do so.
1.    eToro – Overall Best Platform to Invest in Ethereum UK (FCA Regulated)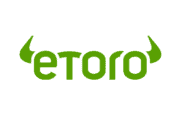 eToro is our favourite broker when it comes to investing in Ethereum UK. They offer an extensive selection of assets to choose from, includingstocks, ETFs, and Forex. Notably, eToro offers one of the best choices of Cryptocurrencies to trade, currently allowing investors to purchase 16 cryptos, including Bitcoin, Ethereum, Ripple, and more.
One of the most important aspects when trading Ethereum is to use a trustworthy broker. In terms of eToro, they are regulated by the FCA; this means that they have deemed eToro a safe and reliable broker to trade with.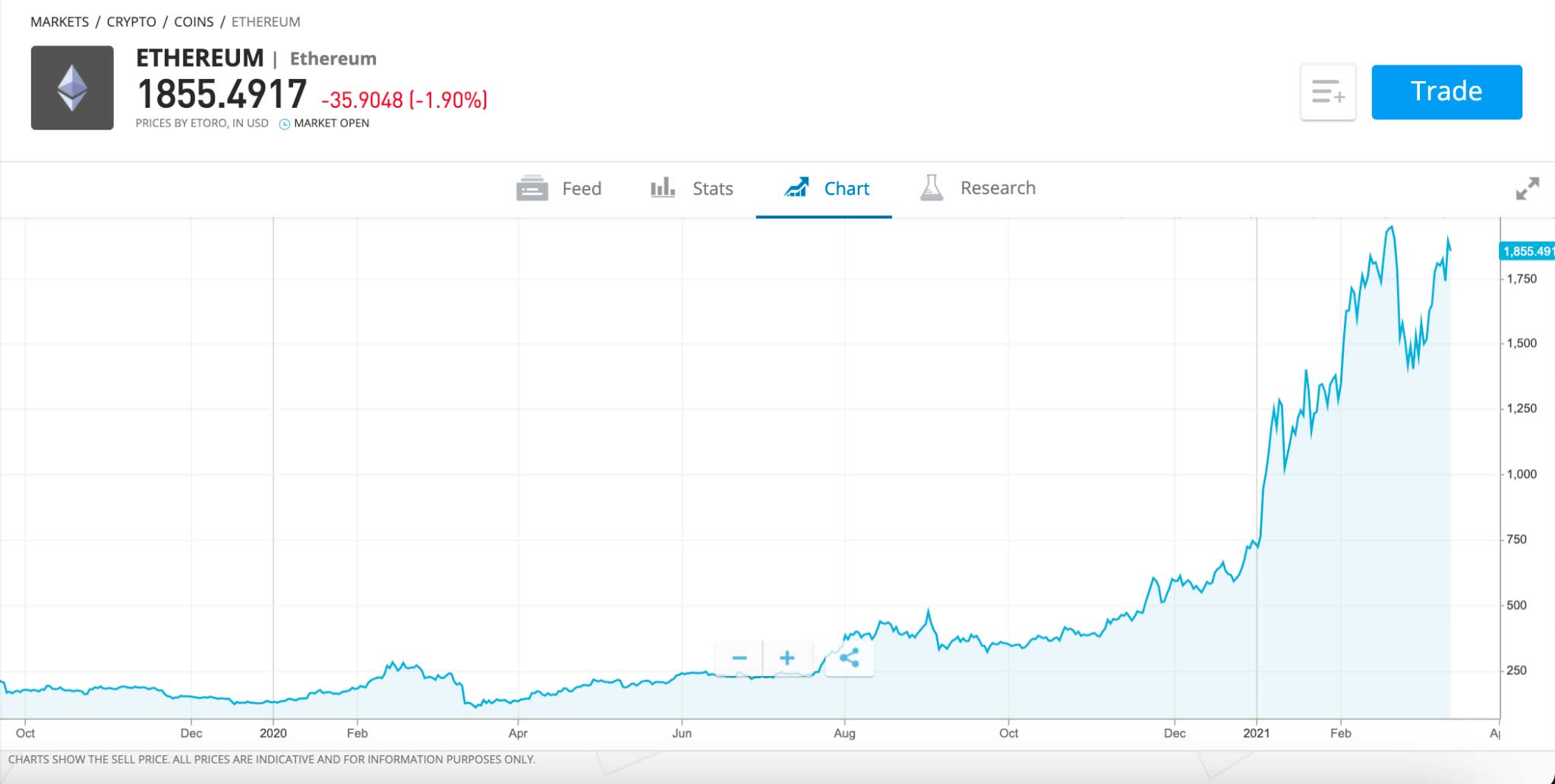 Don't invest in crypto assets unless you're prepared to lose all the money you invest.
Another essential aspect to consider when trading cryptocurrencies is the fee structure charged by potential brokers. Fortunately, eToro operates under a 100% commission-free structure, meaning you do not pay any fees when you make a trade! Many other brokers charge hefty commissions when you trade crypto, which can eat into your potential profits. Trading with eToro helps you avoid these commissions, meaning any profits you make are yours to keep. With over 40 cryptocurrencies to choose from, you can invest in Shiba Inu, Bitcoin, Ethereum and more with the click of a button.
Other great aspects of the eToro platform are that they offer a very attractive minimum trade amount – you can invest in Ethereum UK for as little as $25 per trade! Additionally, a wide variety of payment methods are available, allowing you to transfer money from your bank account to eToro in a manner you are most comfortable with.
Once you have invested in Ethereum with eToro, you can even transfer your investment to their secure eToro Wallet. This wallet allows users to send/receive cryptocurrencies from one wallet to another and also allows you to convert one crypto into another quickly and easily. So, if you invested in Ethereum but wanted to change it into Bitcoin a few months later, the eToro wallet can do this for you. Currently, the eToro wallet is available via the Play Store on Android or the App Store on iOS.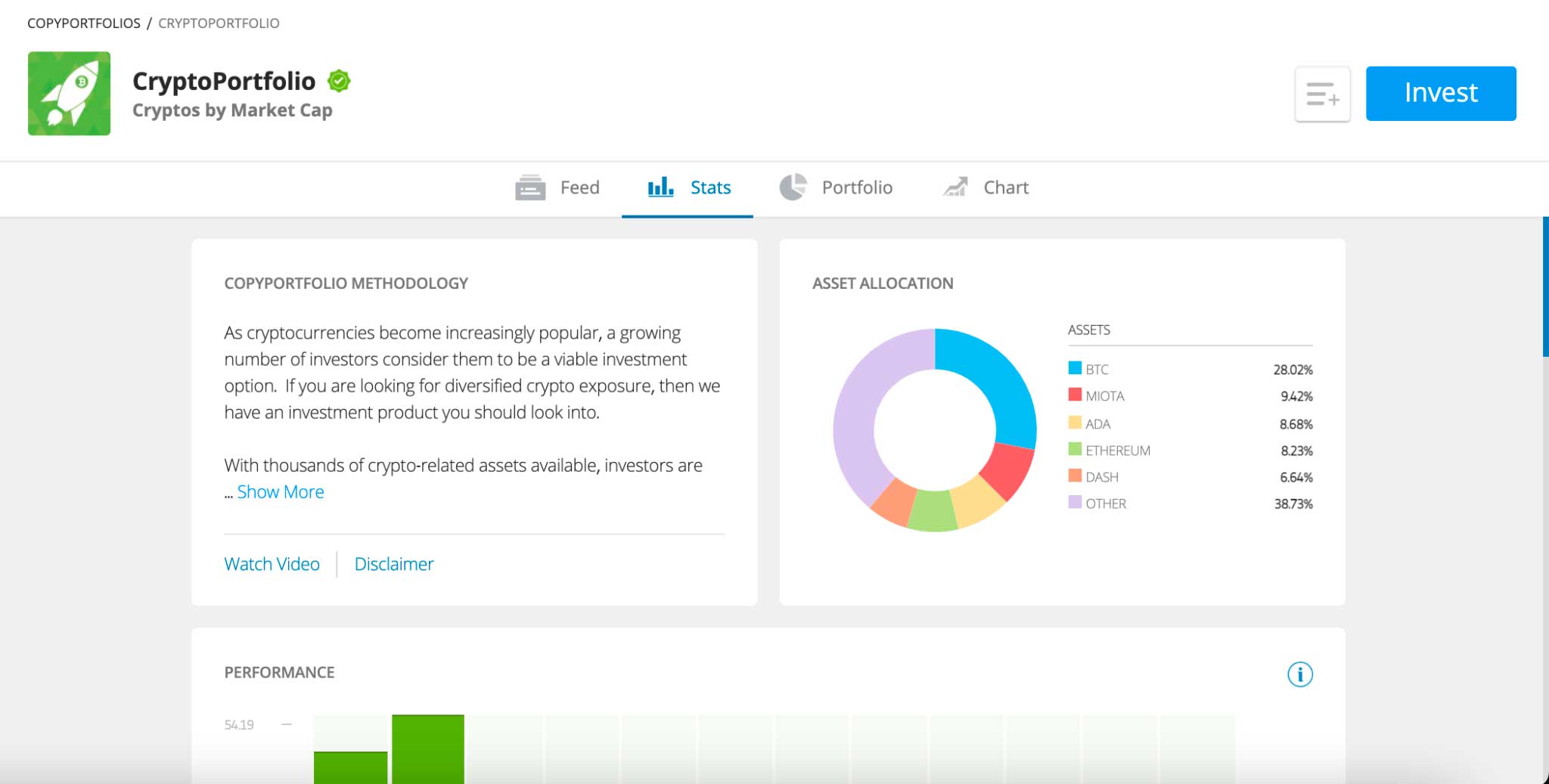 Finally, if you do not want to invest directly into Ethereum or are unsure where to start – don't worry! eToro offers a revolutionary 'CopyTrader' feature, allowing users to copy the trades and investments that other users make. This feature is great for new investors in the crypto space, as it will enable them to follow trades made by more experienced traders, giving them a chance to generate positive returns.
Check out our eToro vs Coinbase guide to see how eToro matches up to another popular crypto trading platform.
Pros
Offers Ethereum and 15 other top cryptocurrencies
Buy Ethereum 100% commission-free
More than 17 million people using the platform
Accepts debit/credit cards, e-wallets, and bank transfers
Minimum investment of just $25
Supports copy trading to automate your Ethereum trades
Fully regulated in the UK by the FCA
Over 2,400 stocks and 250+ ETFs
Cons
A small withdrawal fee of $5
The platform operates in US dollars
Don't invest in crypto assets unless you're prepared to lose all the money you invest.
2.    Binance – Largest Cryptocurrency Exchange for Trading Volume and Liquidity
Our second favourite platform to invest in Ethereum UK is Binance. Binance is one of the world's leading cryptocurrency exchanges, coming onto the scene in 2017 and gaining attention from both crypto investors and the financial media. Best known for its crypto exchange services, Binance allows users to purchase a wide variety of cryptocurrencies from the comfort of their own home.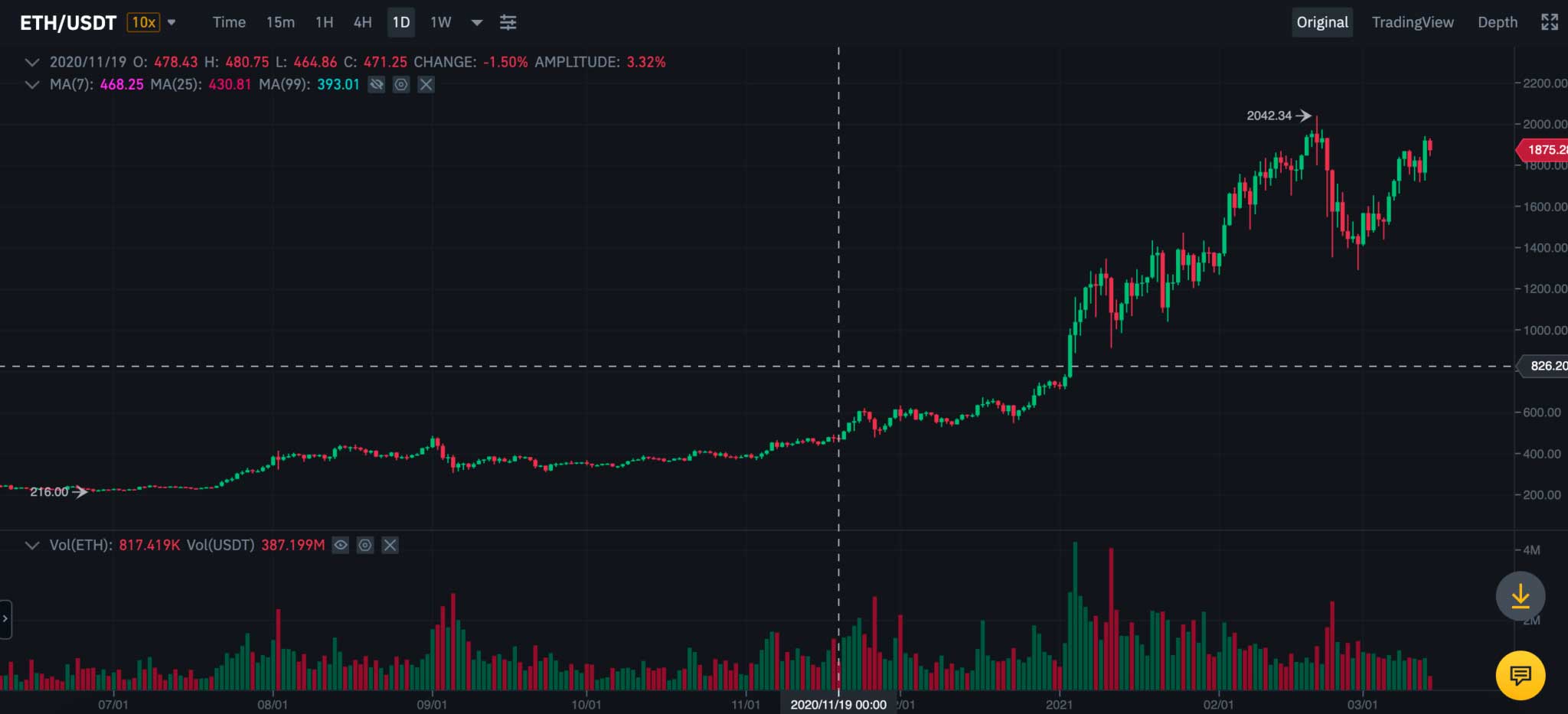 Trading Ethereum with Binance is easy – you can invest using either a credit/debit card or through bank transfer. Binance allows you to trade Cryptocurrencies using FIAT currencies such as USD, GBP, or EUR, which is a great feature only offered by only a few brokers. Using your credit card or debit card to buy crypto will usually cost you a 3% transaction fee, which is slightly less than alternatives such as Coinbase. However, Binance often runs promotions where this is decreased to 1%, which makes a great time to get involved in the market. Did you know you can invest in Terra as well as other altcoins on Binance.
In terms of fees, Binance takes only a 0.1% cut of each trade you make, which is one of the lowest prices charged by crypto brokers. Binance does charge a small withdrawal fee, which varies depending on the cryptocurrency you are withdrawing.

Once you have purchased Ethereum on the Binance platform, you can store your cryptocurrency investment in their official Trust Wallet. This wallet allows you to safely hold any crypto you own whilst offering some great features that enhance your experience. The wallet is completely free to use and does not collect any of your data, providing you with a completely anonymous experience. You can even swap your crypto for another one directly within the wallet; so if you'd like to transfer your Ethereum into another cryptocurrency, the Trust Wallet makes this quick and easy.
Pros
Largest cryptocurrency exchange UK in terms of trading volume
Hundreds of cryptocurrency pairs supported
Trading commission of just 0.1%
Supports UK debit/credit cards and bank transfers
Great reputation in the cryptocurrency scene
Ideal for advanced traders that seek sophisticated tools and features
Cons
Not great for newbie investors
Standard charge of 2% on debit/credit card deposits
Cryptoassets are highly volatile unregulated investment products. No EU investor protection.
Step 2: Research Ethereum Investment
Once you have chosen a broker to trade Ethereum with, it is now time to analyse the big picture before delving into the cryptocurrency market. Whether you are a new trader or an experienced pro, you must do your due diligence before placing any trades. The sections below will take you through everything you need to know so that you can make the most informed decisions when you buy Ethereum UK.
What is Ethereum?
By definition, Ethereum is a blockchain-based software platform that serves multiple functions. It uses its own cryptocurrency (Ether) that can be used as a store of value or traded on the Ethereum network. The main benefit of using Ethereum, and similar to other cryptocurrencies, is that it operates as a decentralised platform. This means users can send and receive value worldwide without any interference or observance from third parties such as governments, police, or other firms.
As mentioned, the cryptocurrency underlying the Ethereum network is called Ether; however, most of the time, the term Ethereum is used to refer to both. This currency is fully digital, meaning a physical 'Ethereum coin' does not exist. Due to the cryptocurrency's digital nature, users can complete Ethereum transactions anonymously through their decentralised platform. An example of a transaction that could be achieved using Ethereum is people using it to pay for goods/services by bypassing their bank, allowing them to remain incognito.
Apart from value transfer, Ethereum is an attractive prospect for its practical applications too. Many companies are beginning to use Ethereum's blockchain technology in their 'smart contracts', allowing them to store data using its inherent security and functionality. These smart contracts are becoming more and more prevalent, as they allow firms to make agreements digitally and automatically without manual input. Thus, in the future, more and more firms are expected to use Ethereum software to build their apps (also known as DApps), with the benefit that these apps will be decentralised and anonymous.
The above paragraphs provide a very brief overview of what Ethereum is and what it's used for. For a more in-depth discussion, it might be worth checking out the 'Ethereum – An Investigation' documentary on Real Vision, which dives into the complexities behind the cryptocurrency and the vast potential it has.
Ways to Invest in Ethereum
There are many ways to buy Ethereum in the UK, but this section will focus on the three main methods:
Buy Ethereum Outright
The most popular way to gain exposure to Ethereum's price is to buy eth (Ethereum) outright. This means that you actually 'own' the asset, and your position is directly affected by market fluctuations. The best way to buy Ethereum is to use an FCA-regulated brokerage such as eToro that allows you to easily deposit funds into your account and quickly invest in Ethereum.
What's more, eToro allows you to invest as little as $25 in Ethereum – meaning you can test the waters before investing more of your money. Finally, purchasing Ethereum through a broker such as eToro will enable you to use many efficient trading strategies that enhance your prospects of generating a return – we will discuss these further in the article.
Invest in a Crypto Portfolio
A more passive way to invest in Ethereum is through placing some of your money in a Crypto Portfolio. These portfolios include a combination of different cryptocurrencies/altcoins and allow you to gain passive exposure to Ethereum and other cryptos such as XRP. eToro offers a very popular CryptoPortfolio managed by their professional traders, allowing you to easily diversify your investments and open yourself up to a passive income.
Ethereum Stocks
Whilst not an 'Ethereum stock' per se, you can also invest indirectly in Ethereum by buying stocks that are loosely correlated with Ethereum's price. Examples of these stocks could be CME Group (who offer Ether futures on their exchange so are linked to Ethereum's performance), or even Shopify who are planning to expand their adoption of digital assets by accepting more cryptocurrencies for payment in the future.
Is Ethereum a Good Investment?
The vast majority of cryptocurrency reporting tends to focus on investing in Bitcoin, and for a good reason; the returns experienced have been incredible over the past decade, so naturally, that cryptocurrency will receive most of the hype. However, is Ethereum in the same mould as Bitcoin, and is it a good investment?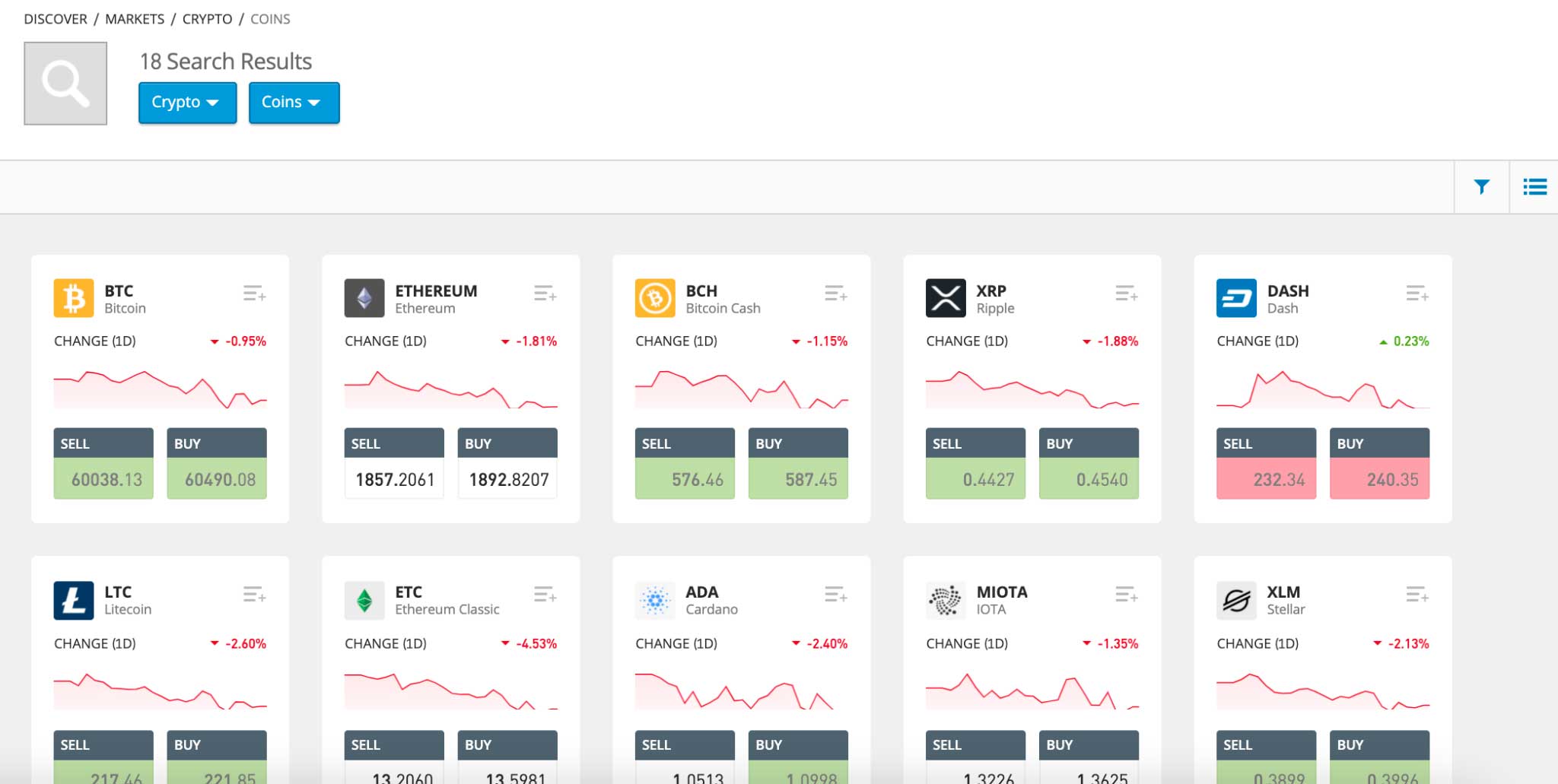 Don't invest in crypto assets unless you're prepared to lose all the money you invest.
Well, many analysts point to Ethereum's relatively small market cap as a reason to believe that it is a good investment. The fact that it is not as large gives hope to future growth; combine this with a less well-known brand, and it can be argued that Ethereum is at a stage where it is not too late to get in on potentially explosive returns.
The current trend over the past couple of years has been Decentralised Finance projects, also known as 'DeFi' projects. These projects incorporate open source software (such as Ethereum's) and create decentralised networks that provide users anonymity. In addition, these networks are inherently safe and reliable due to the nature of blockchain technology. Thus, Ethereum's technology could become more and more attractive to various companies over the next decade, meaning their price could increase over the longer term.
However, it is difficult to say whether Ethereum is a good investment or not. Due to the volatile nature of crypto, whether it is a good investment or not depends on your level of risk tolerance. Overall though, if you are happy to invest in Ethereum UK and leave money in it long-term, there is every chance that you could experience some incredible returns in the future.
Invest in Bitcoin or Ethereum?
So, which investment is better, Ethereum or Bitcoin? Taking a quick look at their market caps, Ethereum's currently totalled $201billion, whilst Bitcoin's is substantially higher at roughly $1trillion. Looking at the sheer size differences, many people may think that Bitcoin is an investment with better prospects.
However, this may not be the case. Looking at the practical applications of both cryptocurrencies, it can be seen that Ethereum may be more valuable to businesses than Bitcoin is through its ability to decentralise finance projects. Also, Ethereum allows faster transactions than Bitcoin, operating at 10-15 transactions per second.
Again, the question of Ethereum or Bitcoin depends on what your goals are. Bitcoin works best as a peer-to-peer value transfer system, whilst Ethereum operates as an actual software that allows companies to build decentralised apps that protect users' anonymity. As Ethereum and Bitcoin's prices are positively correlated, going forward, it is likely that if Bitcoin's price does jump up more, a similar situation could occur in Ethereum's price.
Ethereum Investment Strategies
Having an appropriate strategy is critical when operating in the crypto market. A solid plan allows you to formulate rules that determine when you should enter the market and also when you should exit.
Dollar-Cost Averaging
One of the most popular strategies when trading crypto is dollar-cost averaging. This strategy refers to the notion of purchasing smaller amounts of an asset regularly, such as $25 every week. These purchases are made regardless of the price fluctuations; this is due to dollar-cost averaging being a longer-term strategy, so short-term fluctuations are essentially irrelevant.
As you invest more each week, your 'average price' will change. If you invest in Ethereum each week using a dollar-cost averaging strategy, and the price begins to fall, it can be seen as a positive; it means your average price point is lower, opening you up to more significant profits if the price shoots up in future.
Diversification
When investing in Ethereum UK, you must ensure you employ a diversification strategy to reduce your risk. Diversification refers to the act of spreading your investment across various asset classes so that your financial performance isn't tied to the price of one specific investment. If you were to invest all of your money in Ethereum, for example, if Ethereum's price were to plummet, you would lose a large portion of your investment. However, if you invested 50% of your capital in Ethereum and then 50% in another digital asset, it reduces your exposure to Ethereum's price considerably and spreads the risk across another asset.
On this point, one of the best ways you can diversify whilst also getting exposure to the crypto market is through eToro's CopyPortfolio feature. This allows you to invest in a range of digital currencies, allowing you to gain exposure to not just Ethereum but also other cryptos too. What's more, the eToro team is constantly analysing and rebalancing the portfolio for optimum performance, meaning your investment is entirely passive.
Step 3: How to Invest in Ethereum UK on eToro
In this section, we will guide you through the process of how to buy Ethereum UK. This section will detail the process using our chosen broker, eToro – as an FCA-regulated broker, eToro allow you to trade Ethereum securely. Also, the minimum trade amount is only $25, meaning eToro's services are accessible to a wide range of people.
This tutorial applies to both eToro's web platform and its mobile investment app.
Step 1: Register Your Account at eToro.
The first step involves registering your account at eToro. This process is swift and can be completed online. Simply head to the eToro website, click sign up, and then enter your personal details along with your National Insurance number.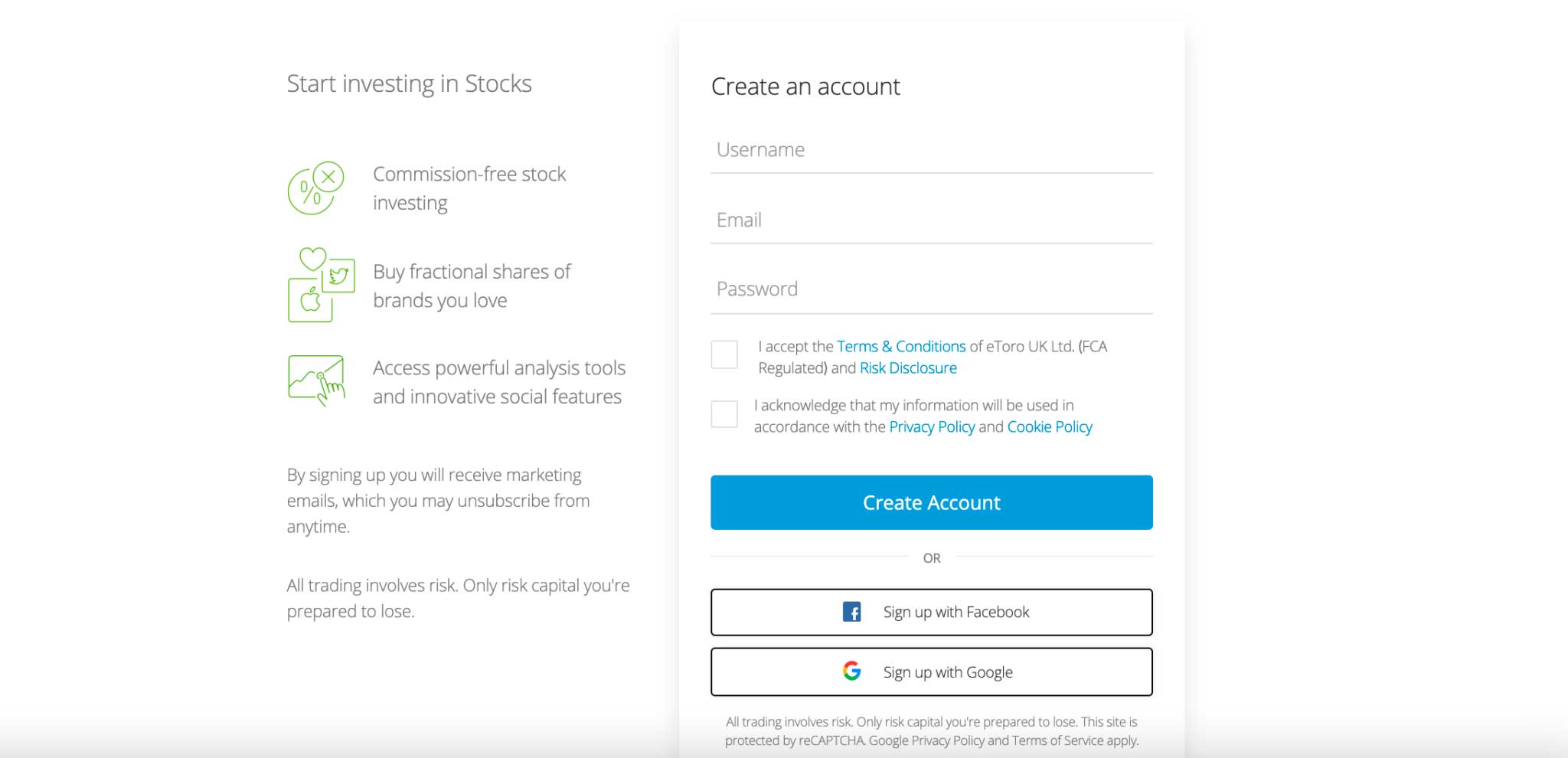 Don't invest in crypto assets unless you're prepared to lose all the money you invest.
Step 2: Provide ID and Proof of Address
You must then provide proof of ID and proof of address before you can open your account. Again, this process is fully digital and can be completed online. All you need to do is upload a copy of your passport or driver's license (for proof of Id) and a copy of a bank statement or utility bill (for proof of address). Once uploaded, the eToro team will get to work verifying you, which usually only takes a few minutes.
Step 3: Make a Deposit
Once your account is opened, you are then free to make a deposit in order to begin trading Ethereum. eToro offers many deposit options; however the fastest is through credit/debit card, which will arrive in your account instantly. If you choose another option, such as bank transfer, your funds can take up to a few days to arrive.
Step 4: Search for Ethereum
Now, all you have to do is click on the search bar at the top of the page and type in 'Ethereum'. In the drop-down menu that appears, click on the 'Trade' button next to the top result.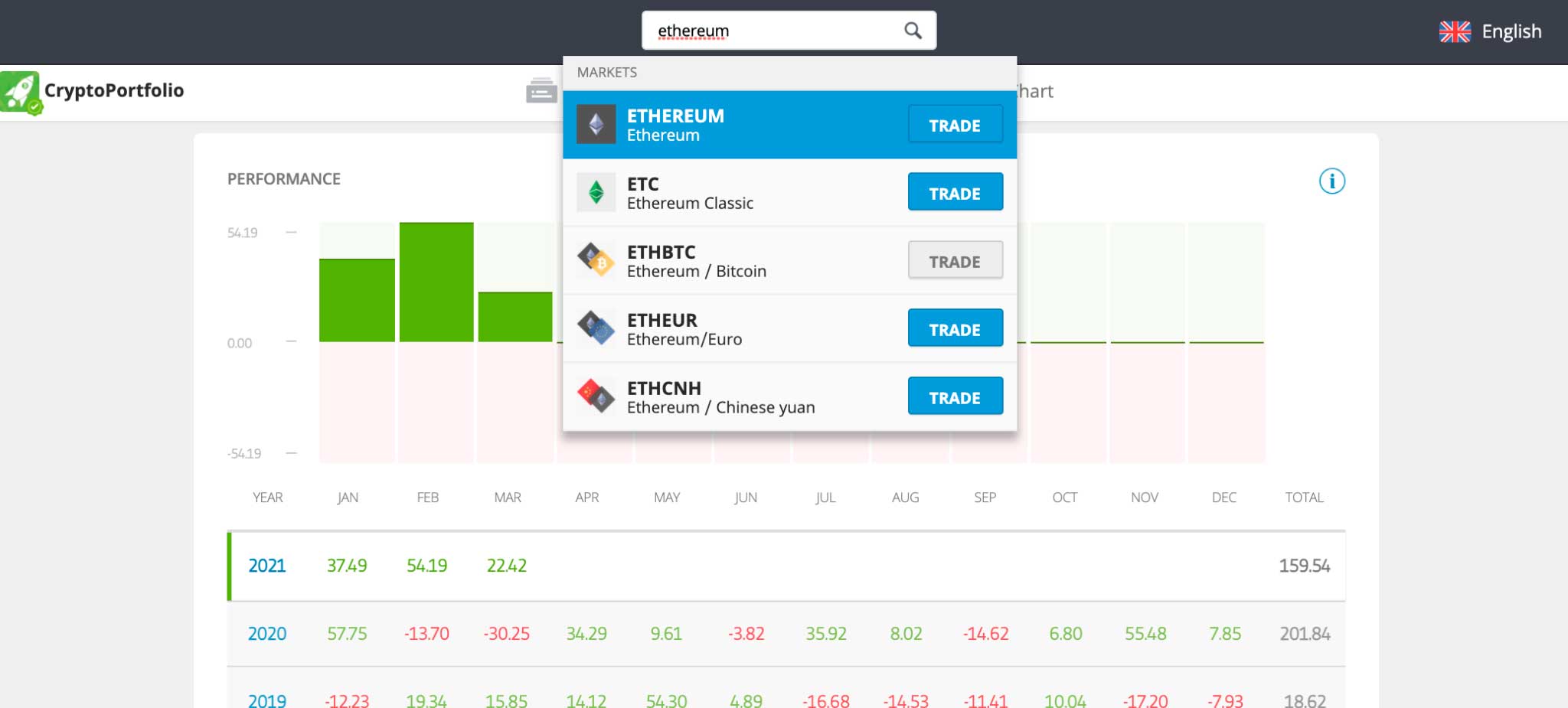 Step 5: Place your Ethereum Trade
After clicking the 'Trade' button, an order box will appear. This is where you enter the amount of Ethereum that you would like to buy. As mentioned, the minimum purchase amount at eToro is only $25. Once you have entered your desired amount, click 'Open Trade', and your order will be placed!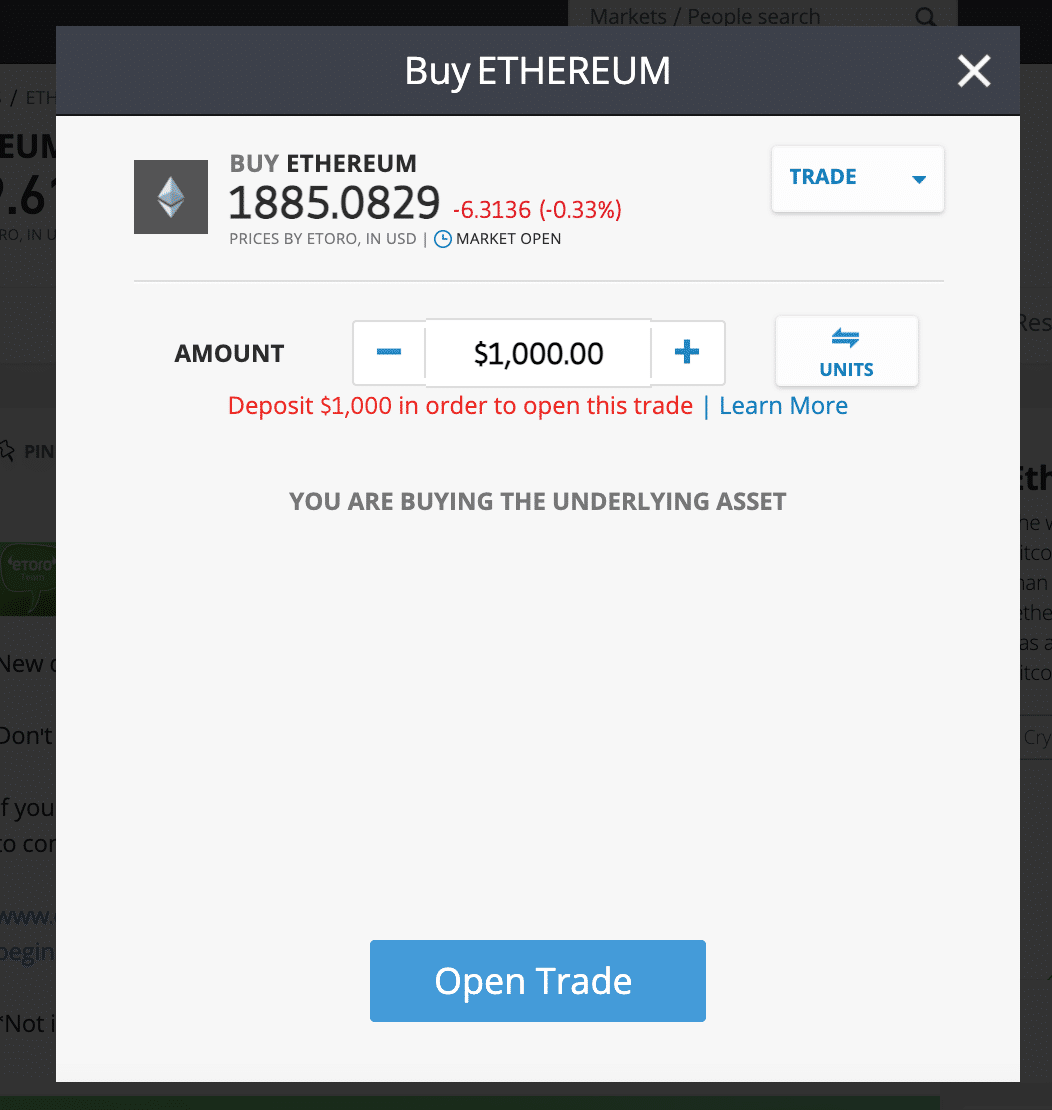 Don't invest in crypto assets unless you're prepared to lose all the money you invest.
Step 6: Transfer Ethereum to eToro Crypto Wallet (Optional)
As standard, cryptocurrency trades you have placed in eToro will be available to view in your portfolio until you decide to exit the trade. However, eToro also offers a crypto wallet that allows you to store your Ethereum. This wallet provides the option to convert your Ethereum into another crypto if you wish and adds an extra layer of security through eToro's high-level standardisation protocols. It also provides an alternative to a physical 'hardware wallet' that you would have to keep safe.
If you are interested in utilising the crypto wallet, all you have to do is:
·      Click on the 'portfolio' button on your eToro dashboard
·      Click on the Ethereum investment you just made
·      In the popup box that appears, click 'Transfer to wallet'
·      To finalise the process, click 'Transfer'
After these steps have been completed, your Ethereum investment will appear in your eToro crypto wallet.
How to Invest in Ethereum UK – Conclusion
As the bullish sentiment towards Ethereum grows, more and more people are becoming aware of the incredible potential that this cryptocurrency holds. With practical applications that differ from Bitcoin and a high liquidity level, Ethereum is quite rightly the number two cryptocurrency in the world right now.
If you are interested in trading Ethereum, you must consider two things. Firstly, as mentioned earlier, cryptocurrency trading is a volatile activity, so you must know the potential risks before starting. Secondly, you need to research potential brokers and find one that is both reliable and also allows you to trade Ethereum in the UK.
In our opinion, the best broker to trade Ethereum is eToro. eToro only requires a minimum trade amount of $25 and allows you to purchase Ethereum commission-free. What's more, as the FCA regulates eToro, you can be sure that your trading activity is safe.
eToro – Best Broker to Invest in Ethereum with 0% Commission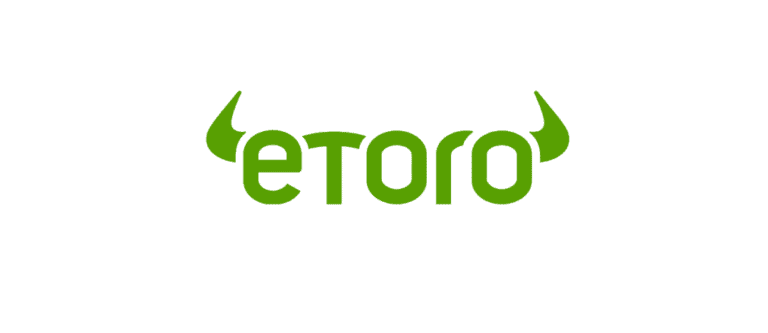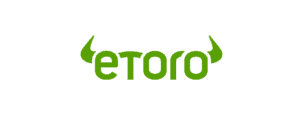 Don't invest in crypto assets unless you're prepared to lose all the money you invest.
FAQs
Should I invest in Ripple?
Is it too late to invest in Ripple?
Is it safe to invest in Ripple?
What is the minimum you can invest in Ripple UK?
What is the best way to buy Ripple with credit and debit card?
How can I short sell Ripple?