How to Purchase WPP Shares UK
Fact Checked
Everything you read on our site is provided by expert writers who have many years of experience in the financial markets and have written for other top financial publications. Every piece of information here is fact-checked.
Disclosure
Please note that we are not authorised to provide any investment advice. The information on this page should be construed for information purposes only. We may earn commissions from the products mentioned on this site.
Digital advertising is always in demand, and one popular company in this sector is WPP. Although the company took a hit in 2020, WPP stock has provided investors with recent price increases in the market.
In this guide, we'll discuss How to Purchase WPP Shares in the UK, exploring all of the information you need to know about the company.
Invest in Shares in the UK
By following the four steps below, you'll be able to purchase shares in WPP in under ten minutes with your preferred broker of choice. Here's how to do so:
Step 1: Open a trading account – Navigate to your chosen platform's website and click and begin the sign-up process. Provide some personal details and choose a username and a password for your account.
Step 2: Upload ID – Verify your account by providing proof of ID (a copy of your passport or driver's license) and proof of address (a copy of a bank statement or utility bill).
Step 3: Deposit – Fund your trading account by depositing via credit/debit card, bank transfer, or e-wallet.
Step 4: Purchase WPP Shares – Type 'WPP' into the search bar of your chosen brokerage and open a new buy order. Enter your desired investment amount on the following page and confirm the transaction.
Step 1: Choose a Stock Broker
When you are looking to purchase WPP shares in the UK, you must use a broker you can trust. In addition to this, it's also wise to look for brokers that are low-cost and that don't charge you any hidden fees. In the section below, we discuss two popular brokers that let users invest in WPP and other stocks.
Research WPP Shares
Equity trading is a risky business, so it's essential to do your due diligence before purchasing shares in a company. Areas such as how the company generates revenue, its historical share price, and whether it pays a dividend are things to factor in when researching an investment.
In terms of WPP, we've done all the hard work for you – the sections below present some of the critical information regarding the company and its financials, allowing you to make an informed investment.
What is WPP?

WPP PLC is a communications and advertising company based in the United Kingdom. Currently, the world's largest advertising agency by revenue, WPP owns and operates various companies that partake in marketing, media, public relations, and market research activities. Some examples of companies that WPP own include Finsbury, Mindshare, Wavemaker, and Essence Global.
Interestingly, WPP actually started out as a company that created wire shopping baskets in 1971. However, former CEO Martin Sorrell purchased a stake in the company in 1985, and in the years that followed, he transformed it from a manufacturing firm into a marketing services company. WPP showcased incredible growth between 1990 and 2010, acquiring many smaller companies to create one big holding company under the WPP name.
At the time of writing, WPP has around 130,000 employees worldwide, operating in more than 100 countries. WPP is known for the advertising agencies that it owns – these agencies operate by designing marketing plans for large businesses, handling marketing campaigns, and creating content. An article by Marketing Week noted that 84% of people expect brands to produce content these days – highlighting the importance of WPP's businesses.

Aside from advertising agencies, WPP also owns numerous PR companies. These companies handle the communications for large businesses and other entities, ensuring they make themselves come across in an appealing way to the public. Also, WPP owns various firms that conduct market research and provide consulting to businesses around the world. This sort of research is invaluable to companies operating in many sectors as it helps them create products that will sell and produce effective marketing campaigns.
WPP has a primary listing on the London Stock Exchange (LSE) and is one of the constituents of the FTSE 100 index. The company is also listed on the New York Stock Exchange (NYSE). At the time of writing, WPP has a market capitalisation of £11.68 billion. This makes them the 36th largest company in the UK by market cap.
WPP Share Price
Before you begin stock trading, it's important to look at the company's share price and past performance to determine your investment decision. At the time of writing, the WPP share price is valued at 980.90p per share. This is around the same price it was in February 2020 – right before the WPP share price fell by 54% in response to the Coronavirus pandemic. Since then, the price has recovered well and has shown a solid and consistent bullish trend since March 2020.
Looking at recent years, the WPP share price reached an all-time high back in February 2017 when shares were valued at 1925p. Price has declined quite significantly since then. However, the stock has been performing well in the past year.
In terms of revenues, the Standard recently reported that WPP saw a 6.3% increase in revenues in Q1 2021. This growth was driven by economies reopening and businesses beginning to spend money again on marketing and content creation. In addition, WPP formed partnerships with JP Morgan, Salesforce, and Absolut.
Digging into the numbers a little deeper, users may also choose to look at a company's earnings per share (EPS) and price-to-earnings ratio (P/E). These figures help us understand how profitable a company is and whether the WPP share price is valued correctly at present. EPS estimates are calculated by dividing the company's profit by the number of shares it has outstanding. In WPP's case, the firm's EPS is noted as $0.44.
Although this may seem small, it actually represents an impressive return to form for the company. WPP's EPS for 2020 was $-15.61 – meaning they were losing a lot of money.
The P/E ratio is calculated by dividing the company's share price by its EPS estimate. This gives us an idea of whether the company is undervalued or overvalued. In WPP's case, their P/E ratio is 0 as of the end of 2020 because the firm was unprofitable. Before that, WPP's P/E stood at 21.25 in 2019, which was more than double the firm's P/E ratio for 2017 and 2018.
WPP Shares Dividends
One of the critical things to look out for if you are investing for income is whether a company pays a dividend to its shareholders. These dividends come from a company's profits; some firms prefer to reward shareholders, whilst others may choose to reinvest the money back into the business. In the case of WPP, it is the former, as they pay a healthy dividend to shareholders.
WPP typically makes two dividend payments each year – one in November and one in July. The most recent dividend payment occurred in November 2020 and was 10p per share. The next dividend is scheduled for July 2021 and is quoted at 14p per share. Notably, the ex-dividend date is not until the 10th of June – this means that if you were to purchase WPP shares in the UK before this date, you'd be eligible to receive a dividend payment.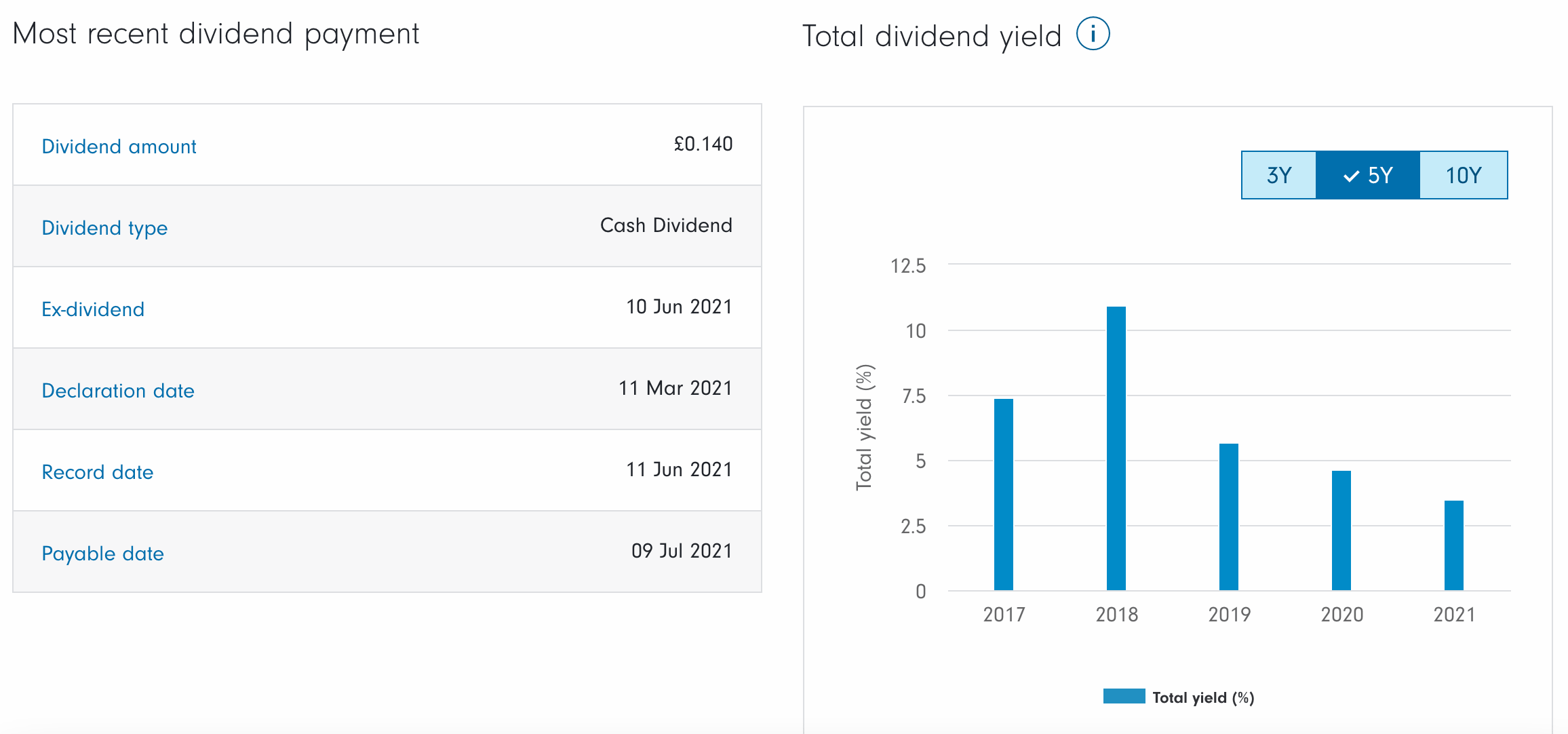 In terms of dividend growth, WPP's dividend has actually decreased in recent times – the company paid between 56.60p and 60p per share from 2016 to 2018. In 2019, the company only made one dividend payment of 22.70p per share, representing a steep decline. However, the 24p per share for this current financial year equates to a growth of 5.73%, which is a positive sign for the future.
Features of WPP
Before investing in any stock, users should take note of the company's features and financials to get a solid idea of their investment decisions. Here are a few features and financials of the WPP stock.
In-Demand Services
Data gathered from Statista notes that digital ad spending in the UK is set to reach £17.34 billion in 2021 – its highest level to date. Furthermore, recent reports have estimated that total digital ad spending worldwide can potentially reach $455.30 billion (around £313 billion) this year.
WPP has acquired many companies specialising in digital advertising over the past decade, most recently acquiring DTI Digital, a Brazilian digital innovation, and software company.
Solid Financials and Bullish Trend
Interestingly, WPP's annual report showed that they actually reduced net debt to £0.7 billion during 2020 – which is the company's lowest amount in the past sixteen years. Considering that most companies were taking on debt last year rather than reducing it, it shows how savvy WPP has been.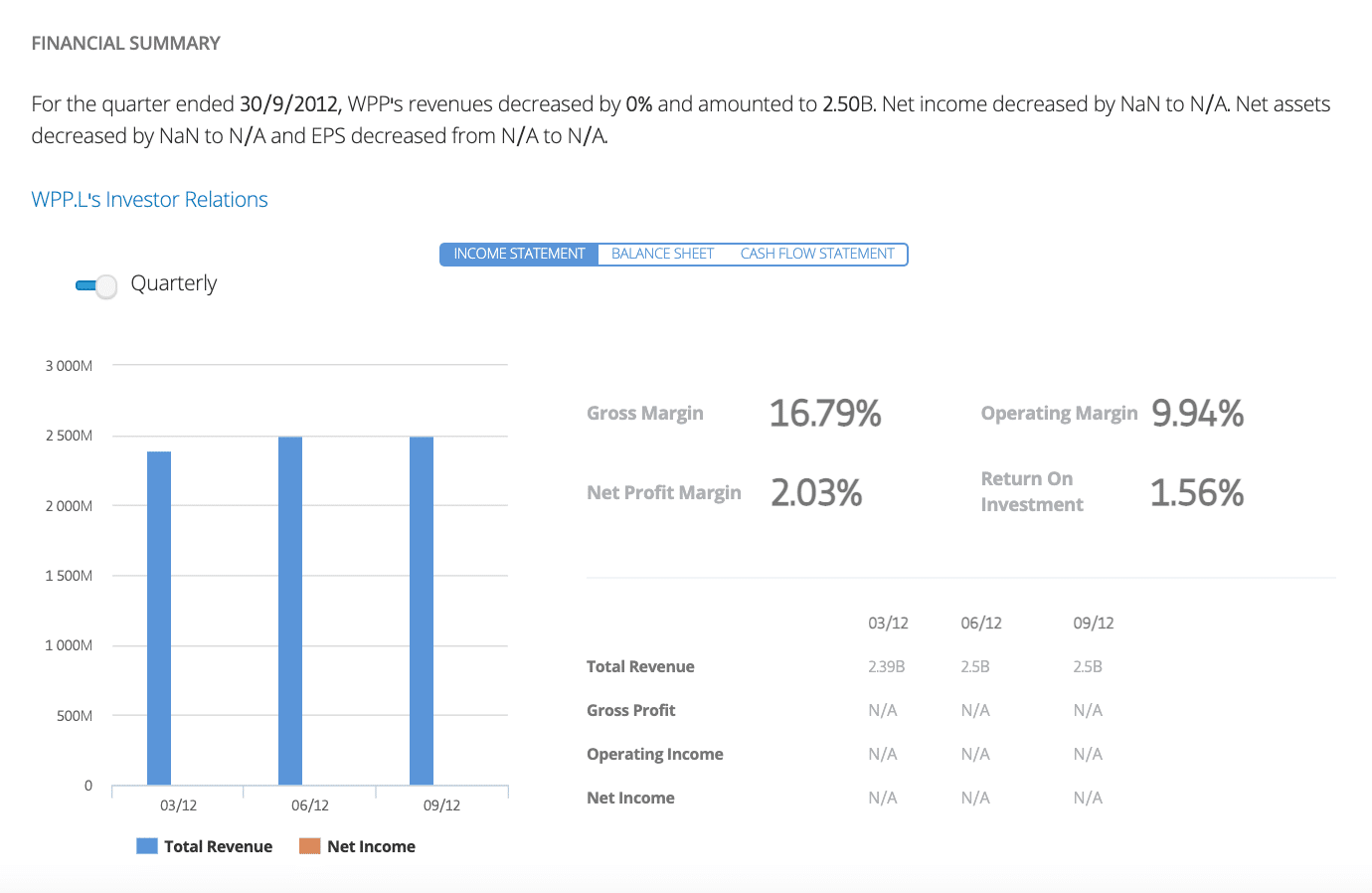 Furthermore, and as noted earlier, the WPP share price has shown a strong upward trend in the stock market over the past year and has almost recovered to pre-pandemic levels. The share price is still way under the all-time highs of 2017, however users should invest in the stock only after conducting their own research.
Open an Account & Purchase Shares
If you're looking to purchase WPP shares, you'll need to create an account with a reputable broker to make the purchase. After choosing a suitable broker, users can begin trading by following the simple 4 step process listed below.
Step 1: Create a Trading Account
Head over to the homepage of your trusted broker and begin the account set-up process. You will be required to fill in your personal details – including your full name, email address and mobile number. Create a username and password for the platform to continue.
Step 2: Verify your Identity
Most reputable brokers in the UK are regulated by the FCA – which is why users may be required to verify their accounts. To do this, simply upload proof of ID (a copy of your driver's license or passport) and proof of address (a copy of a bank statement or utility bill). Once these documents have been uploaded, your broker should verify them in a couple of minutes.
Step 3: Fund your Account
The next step is to deposit funds into your trading account. Most brokers may support 1 or more of the following payment methods:
Credit card
Debit card
Bank transfer
e-wallet
Choose your preferred payment option and deposit the funds into your account.
Step 4: Purchase WPP Stocks
Once your account has been funded, proceed to search for "WPP" or any other stock you wish to purchase on your platform's search bar. Fill in the amount you want to credit into the trade, and confirm your transaction.
Should you Purchase WPP Shares?
With savvy acquisitions in the digital advertising space, WPP ensures they establish themselves as the major player within the sector – helping them get the lion's share of revenues.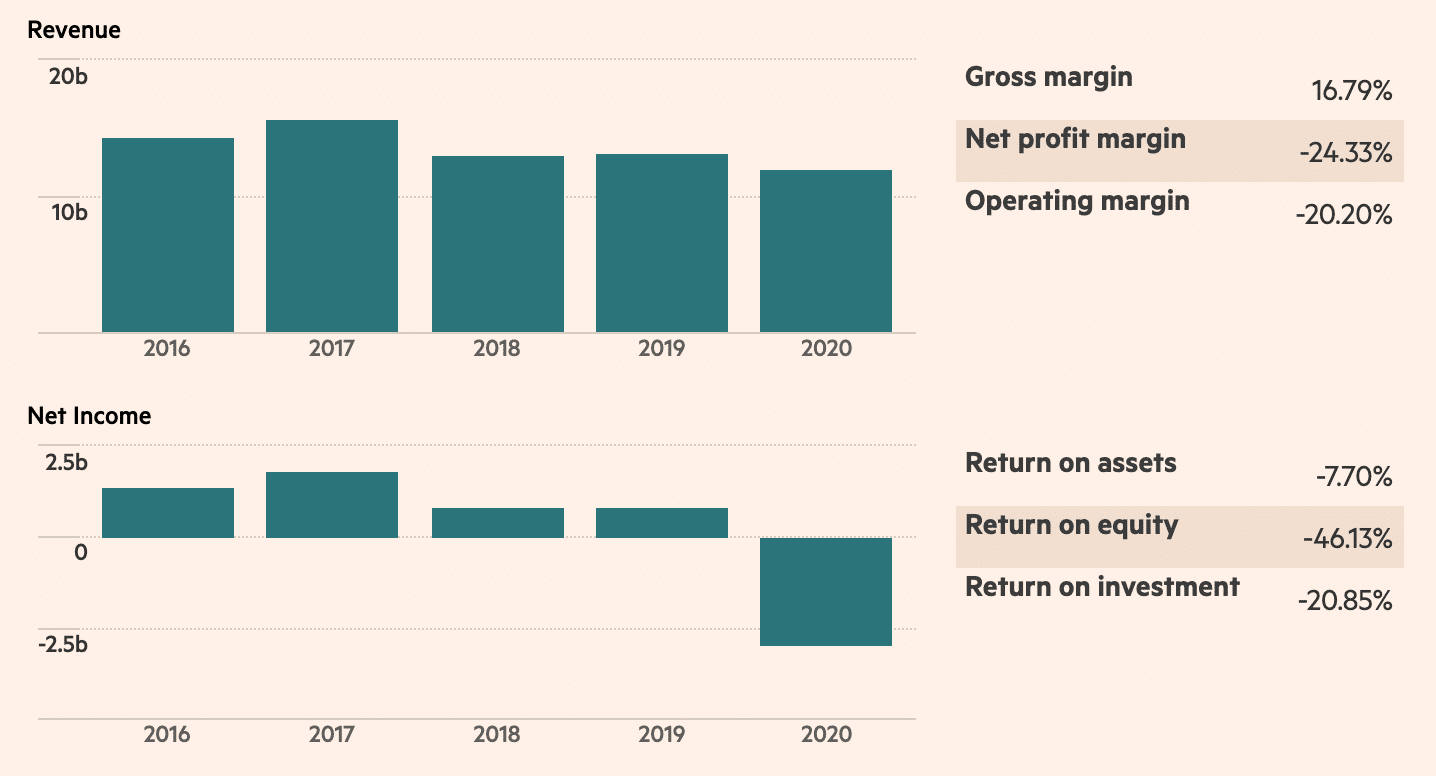 WPP's debt levels are historically low, and the company is constantly innovating and acquiring new businesses to operate under its umbrella.
However, users should make sure to conduct their own research and analysis on the company and stock price. Depending on your risk appetite, investment criteria and market research, make your own call on whether or not to purchase WPP stock.
 Conclusion
As this guide has shown, WPP is among the popular companies in its industry. Our guide has also provided users with adequate analysis on the company's stock, financials and features. If you wish to purchase WPP stock, you may do so using a suitable brokerage that meets all your needs and requirements.
FAQs
How much does it cost to purchase WPP shares in the UK?
What are the fees associated with purchasing WPP shares?
Should you invest in WPP shares?