Intel Corporation is the largest microprocessor manufacturer company in the world and is the 35th largest company in the US stock exchange in terms of market capitalisation. Since the late 90s, Intel shares have been rising steadily and it has been a favourite stock among investors, but in 2020, the chipmaking giant has had a tough year and Intel was left behind by the latest tech stock rally.
So far this year, Intel's share price dropped by more than 20%, and despite the troubles the company is currently facing, some analysts believe Intel is a buying opportunity right now.
So, if you are thinking of buying shares of Intel, this guide is for you. We'll help you find a trusted UK stockbroker that offers shares of Intel, and show you the step by step process to make an investment in Intel. We'll also analyze the stock price performance and take a closer look at Intel's future prospects.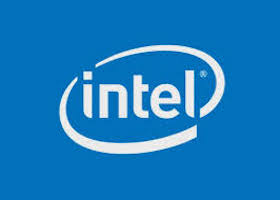 As Intel is an American company listed on US stock exchange, you'll have to find a UK stockbroker that gives you access to share trading in the US. But no worries, that should not be a problem as there are plenty of UK brokers that allow you to buy shares in the US, including Intel. With that in mind, there are some crucial factors to consider when choosing a broker. These include the fee structure, the minimum deposit requirement, and the platforms and features provided by the broker.
To help you get started, below we have listed two of the best UK stockbrokers that offer Intel shares.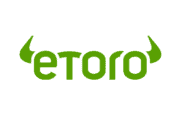 eToro is a very popular trading platform in the UK and worldwide that offers users the option to trade on more than 800 shares. As this include US shares, investors at eToro can buy and short sell shares of Intel, in addition to many other popular shares like Walmart, Pinterest, Shopify and Chewy. With this platform, investors can buy shares outright or via CFDs. The best thing about eToro is that you can buy shares without paying any commission whatsoever! With CFD tradings at eToro, you can trade with a leverage ratio of up to 5:1 for shares.
Besides stocks, the selection of products covers a huge range of markets including FX currency pairs, commodities, indices, cryptocurrencies, and ETFs. This means that on this platform you are not limited to share trading only. On top of that, you can also use eToro's built-in copy-portfolios which are a collection of stocks and ETFs based on a specified strategy, region, or sector.
Another key feature of eToro is that it allows investors to buy and sell fractional shares. This means you can invest small amounts in expensive stocks, which otherwise may be out of your reach. For example, you can invest as little as £40 to purchase part of a share while using the leverage of 5:1. This enables you to start trading at eToro with a relatively low amount of capital – In the UK, eToro requires a minimum deposit of £140.
Another factor that makes eToro a unique platform to trade on is that the broker has a large social trading network of 12 million members and plenty of social trading features. As such, investors can copy the trades of other top-performing users when using the CopyTrade tool. Overall, eToro is the ideal platform for those who are looking for a social network with a seamlessly easy to use trading platform.
Pros:
Commission-free share trading platform
You'll get access to shares, ETFs, currency pairs, commodities, indices and cryptocurrencies
Allows you to buy shares outright or CFDs
Supports fractional trading
Social trading platform
Accepts a wide range of payment methods, including PayPal
User-friendly web platform and mobile trading app
Regulated by the FCA
Cons:
Limited technical analysis charting package and trading tools for advanced traders
67% of retail investor accounts lose money when trading CFDs with this provider.

Libertex is one of the most popular online CFD brokers in the world, with more than 2.2 million customers from 120 countries worldwide. The broker was founded in 1997 and is regulated by the Cyprus Securities and Exchange Commission (CySEC) under license number 164/12.
Libertex offers the most popular and volatile shares in the US, including Intel. Much like eToro, investors at Libertex can trade Intel shares with a leverage of 5:1, but the big difference between the two platforms is that Libertex is more suited for active traders due to its competitive spreads and the selection of two professional trading platforms. These include its own custom trading platform, which is a web-based platform, and the most popular trading platform for CFD trading, the MetaTrader4.
Libertex maintains a minimum deposit of just £10. It also offers a free paper trading account if you want to get familiar with the platform and the broker's trading terms before you risk real capital.
Pros
Trade CFDs for top UK and US companies, including shares of Intel
No account fees or commissions
Very competitive spreads
Advanced trading platforms available on both web and mobile, including the MT4
Plenty of market research tool including market sentiment
Cons
Customer support available by email only
Limited selection of stock CFDs
Your money is at risk.
Intel shares have been on a roller coaster ride this year, partly due to the Covid-19 pandemic and partly because the company struggles to keep pace with other chipmakers and deliver the same sales from a year earlier. This has lead to mixed opinions regarding Intel's share price future prospects. To get a better picture of Intel, we'll analyze the stock's historical price performance, and highlight some of the reasons why analysts still believe it's a strong buy right now.
What is Intel?
Intel Corporation is a US-based company that was founded in 1968 by Gordon Moore and Robert Noyce. Intel is mostly known as the world's largest manufacturer of PC microprocessors and holds a patent on the first microprocessors (the x86 microprocessors). This also means that the company is involved in the 5G space and regarded as a good way to invest in 5G stocks UK. The company also manufactures other products that include motherboard chipsets, flash memory cards, network interface controllers and integrated circuits, embedded processors graphics chips, and other devices related to computing and electronics.
Intel went public way back in 1971, just three years after the company was founded. It first offered its shares at a price of $23.50 or 2 cents when adjusting the company's 13 subsequent stock splits. As the NASDAQ stock exchange was founded in February 1971, Intel was one of the first companies to be listed on NASDAQ. At present, Intel is a component of three of the biggest indices in the US – the S&P 500, the Dow Jones 30, and NASDAQ 100.
Up until the mid-90s, Intel was still a penny stock trading in a narrow range of $0.1-$1, but as the dot.com bubble burst, Intel's share price exploded, eventually reaching its all-time high of $74.88 on August 31, 2000. But as soon as the market crashed following the bubble, Intel shares dropped to around $20, and were trading at these levels for more than a decade, until 2014.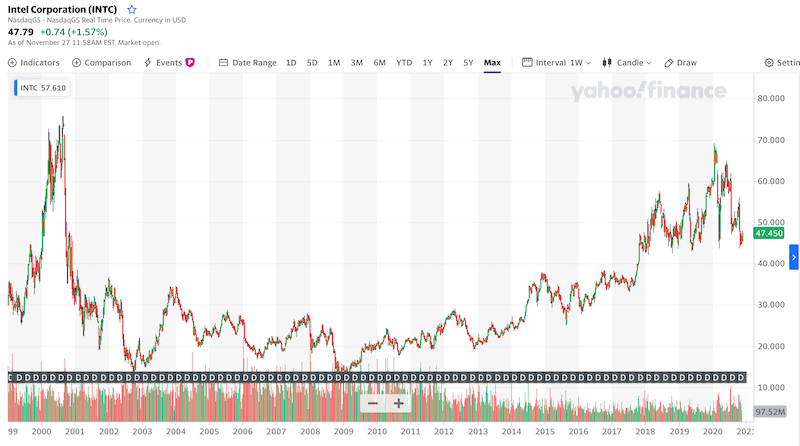 In 2014, Intel stock surged by 39%, and then again in 2017 and 2019, Intel's share price gained 27.27%, and 27.53% respectively. 2020 started very well for Intel when its stock price soared to $68.47 on January 24. The shares dropped again in March due to panic caused by the Covid-19 and rose again to above 60 levels in June. But since then, Intel shares were trading in a downtrend after weak earnings results and the increasing competition in the semiconductor industry.
Intel Corporation currently has a market cap value of $194bn, which makes it the largest microchip processors company in the world. The company has a PE ratio of 9.29 that is below the company's historical average price-per-earnings of 15 and indicates that Intel is currently trading at a discount.
Intel reported earnings per share (EPS) of $1.02 for the third quarter of 2020, which represents a decrease of 24.44% from the Q3 in 2019. However, Intel's trailing twelve months EPS for the period ending on September 30, 2020, was $5.09, an increase of nearly 20% from the previous year. According to analysts, the Company's EPS is expected to grow by 7.94% over the next 5 years.
For many years, Intel has been a favorite stock for investors due to its stable dividend policy. Over the past decade, Intel's dividend grew by 100% from $0.63 per share to $1.26. In September, the giant tech company announced a quarterly dividend of $0.33 per share or an annual dividend of $1.32 that represents an increase of 5% in its dividend yield.
Overall, Intel is considered by many as one of the best dividend shares in the market. This can be largely attributed to the fact that Intel uses only 27% of its free cash flow, and as such, Intel's dividend payment in the next years remains safe.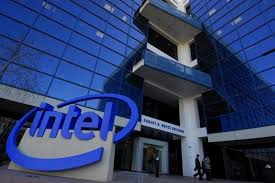 Shares of Intel are trading 20% lower from the start of the year while AMD, Intel's biggest competitor, is posting a YTD return of nearly 90%. Despite the recent drop in Intel's share price, many analysts say that now is the right time to invest in Intel. After all, Intel is a mega-cap stock with estimated annual revenue growth of 10.91%.
So, is now the right time to buy shares of Intel. Let's take a closer look at some of the reasons why Intel is a good long-term investment right now:
Intel Has A Lot of Cash
Intel is a cash flow machine that has managed to increase its free cash flow over the past years, including this year. This will allow Intel to pay dividends in any matter and to prevail any issues like the delay of next-gen CPU'. More importantly, the company's FCF enables it to launch a big stock buyback after shares fell. The buyback could be a great strategy by Intel's management and indicates the faith they have in the company's strength and that its shares are currently undervalued.
The Delay of the Next-Gen CPU and the Loss of Customers to AMD Are Already Priced In
For Intel and its investors, it would be a smart idea to acknowledge the damage caused by delay issues and the fact that AMD has taken a small portion into Intel's CPU's market share and data center business. But for potential investors, these are already priced in. But even though Intel has lost some clients to AMD, it remains the most dominant CPU manufacturer with a market share of nearly 62%, compared to AMD's 38%.
Intel Plans to Become a Dominant Player in the Self Driving Industry
Since 2017, Intel has joined the race to become a leader in the self-driving industry when it acquired Mobileye, an Israeli company that develops advanced driver-assistance systems (ADAS). In the same year, Intel has announced its intentions to collaborate with Waymo to work on autonomous car technology. Recently, Intel's Mobileye revealed its plans to dominate the self-drirvng by using  cameras only.
This could be a huge factor when looking at Intel's future prospects. If it succeeds to develop autonomous car technology in the upcoming years, we might see Intel expanding into new markets, and continue growing.
Step 3: Open an Account and Deposit Funds
If by now you still believe Intel is a smart investment, the first thing you need to do is to open an online trading account. In this section of our guide, we are going to show you how to open a CFD trading account and place a buying order in the market using eToro.
To start, navigate to eToro's site and click on the 'Join Now' button. Then, fill in your details in the registration form.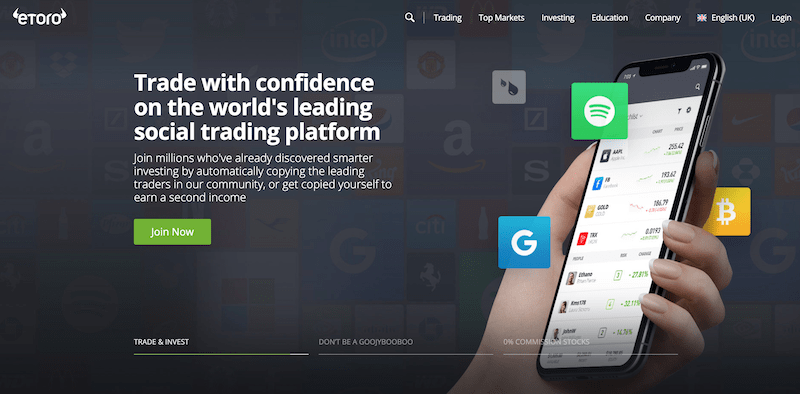 Next, you will have to verify your identity in order to comply with UK government regulations. This can be done by uploading a copy of your passport or driver's license along with a copy of a recent financial statement or utility bill.
Once eToro has verified your identity and approved your account, you can then fund your account. eToro maintains a minimum deposit of £140 in the UK to get started, which you'll be able to do using one of the provided payment methods below:
Debit Card
Credit Card
Paypal
Skrill
Neteller
UK Bank Transfer
Now, you are ready to buy Intel shares. To start the buying process, navigate to eToro's trading dashboard and click Intel or INTC in the search bar at the top of the screen.
Once you click on the first result that pops up, you will be channeled to Intel's instrument page. On this page, you can analyze the stock and view posts and Twitter feed from other users on the eToro's network. Then, once you are ready to make a trade, click on the Buy button.

Now, you'll see an order form where you can insert the amount you want to invest in Intel. As mentioned previously, you can enter any amount over £40 to buy fractional shares of Intel.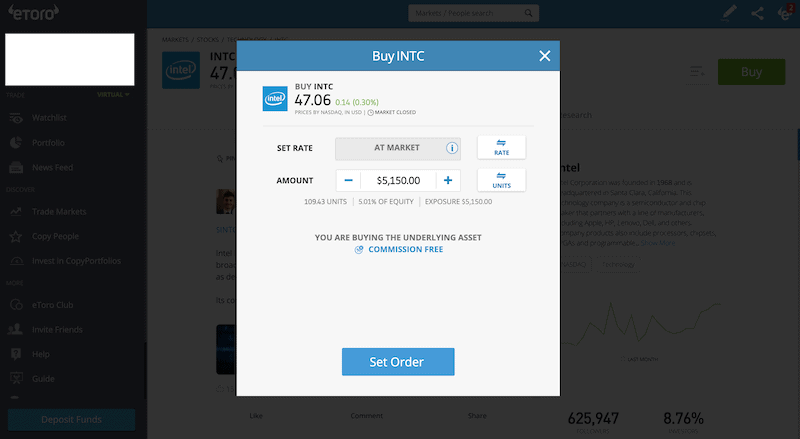 Remarkably, Intel is one of the worst-performing semiconductor stocks in 2020 with year-to-date performance of -20%. This happens in a period when tech stocks like Amazon, AMD, Chewy, and Shopify have been performing incredibly well. But Intel has struggled recently for some reasons that include the disappointing Q3 report for its Data Center Group (DCG), and the delay of its latest-generation chips. No doubt, Intel is currently losing in the competition with AMD and NVIDIA.
However, while there is no risk-free investment, it seems that in current valuations Intel is considered a fairly low-risk investment that is trading at a discount right now. Even though Intel has lost 20% of its value in 2020, this tech giant can overcome any economic storm and expand into new markets. Notably, Intel is becoming a dominant company in the self-driving car industry and is one of the leading companies in the race of developing a quantum computing machine. But more importantly, Intel still has a huge market share in the CPU market, and therefore, it continues to grow in terms of revenues.
The Verdict
Intel is the largest semiconductor manufacturers in the world and one of the most famous companies in the world. The company is facing some key challenges ahead, with the most crucial one is the delay of its next-generation chips. But overall, there's no reason to see Intel shares fall drastically from current levels. This makes Intel a good long-term investment, particularly when taking into consideration that UK investors would benefit a relatively high yield dividend of around 3%, in times of near-zero interest rates.
If you ready to buy Intel shares right now, simply click the link below to get started!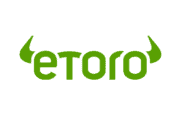 67% of retail investor accounts lose money when trading CFDs with this provider.
Looking to invest in other tech shares? Check out the companies below.
FAQs
[sc_fs_multi_faq headline-0="h4″ question-0="Who is the chief executive of Intel?" answer-0="Since January 2019, Robert Holmes Swan if the chief executive officer of Intel Corporation." image-0="" headline-1="h4″ question-1="What stock exchange is Intel listed on?" answer-1="Intel Corporation is listed on the Nasdaq stock exchange under the ticker symbol INTC." image-1="" headline-2="h4″ question-2="Is AMD bigger than Intel?" answer-2="No, although AMD has made huge progress in the last year to become the largest manufacturer of microchip processors, it still falls behind Intel corporation in terms of market cap. As of November 2020, AMD has a market capitalisation of  $105bn while Intel has a market cap of $194bn." image-2="" headline-3="h4″ question-3="Can I invest in Intel via an ISA or SIPP?" answer-3="Yes. Some ISA or SIPP account plans enable investors to purchase individuals shares in the US. " image-3="" count=4″ html="true" css_class=""]