How to Buy NEO UK – Cheapest Exchanges Revealed
Fact Checked
Everything you read on our site is provided by expert writers who have many years of experience in the financial markets and have written for other top financial publications. Every piece of information here is fact-checked.
Disclosure
Please note that we are not authorised to provide any investment advice. The information on this page should be construed for information purposes only. We may earn commissions from the products mentioned on this site.
Dubbed in the financial media as the 'Chinese Ethereum', NEO has been making waves recently due to its innovative smart contracts and ultra-fast transaction times. With its price increasing by over 1029% in the past year alone, more and more investors are beginning to pay attention to NEO and consider it as an addition to their crypto portfolio.
In this guide, we show you How to Buy NEO UK, discussing everything you need to know before investing and highlighting how you can buy NEO in the safest and most cost-effective manner possible.
What is NEO?
NEO is an open-source blockchain platform that allows smart contracts to be run and peer-to-peer transactions to be completed. NEO was founded back in 2014 by Da HongFei and Erik Zhang and was initially called Antshares. In 2017, the platform was rebranded as NEO and is commonly viewed as the 'Chinese Ethereum' in the financial press.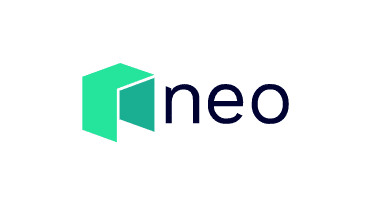 The NEO platform supports its own digital currency (NEO coin) and allows users to create digital assets and produce smart contracts. These smart contracts can be thought of as an innovative piece of software that self-executes without the user having to process them manually. Smart contracts allow transactions to be completed in a speedy and trustworthy fashion and without any biases from related parties. This is one of the major drivers of value for NEO, as according to a report by AI Multiple, the smart contracts market is expected to reach $300 million in value by 2023.
NEO aims to offer efficient blockchain technology for individuals and companies to create these smart contracts, which can then positively impact businesses. Smart contracts are secure, speedy, and cost-effective; furthermore, they can be used in various industries such as insurance, healthcare, and finance. To provide an example, smart contracts could be used when voting in elections; they can help ensure a secure environment that would reduce the risk of voter fraud.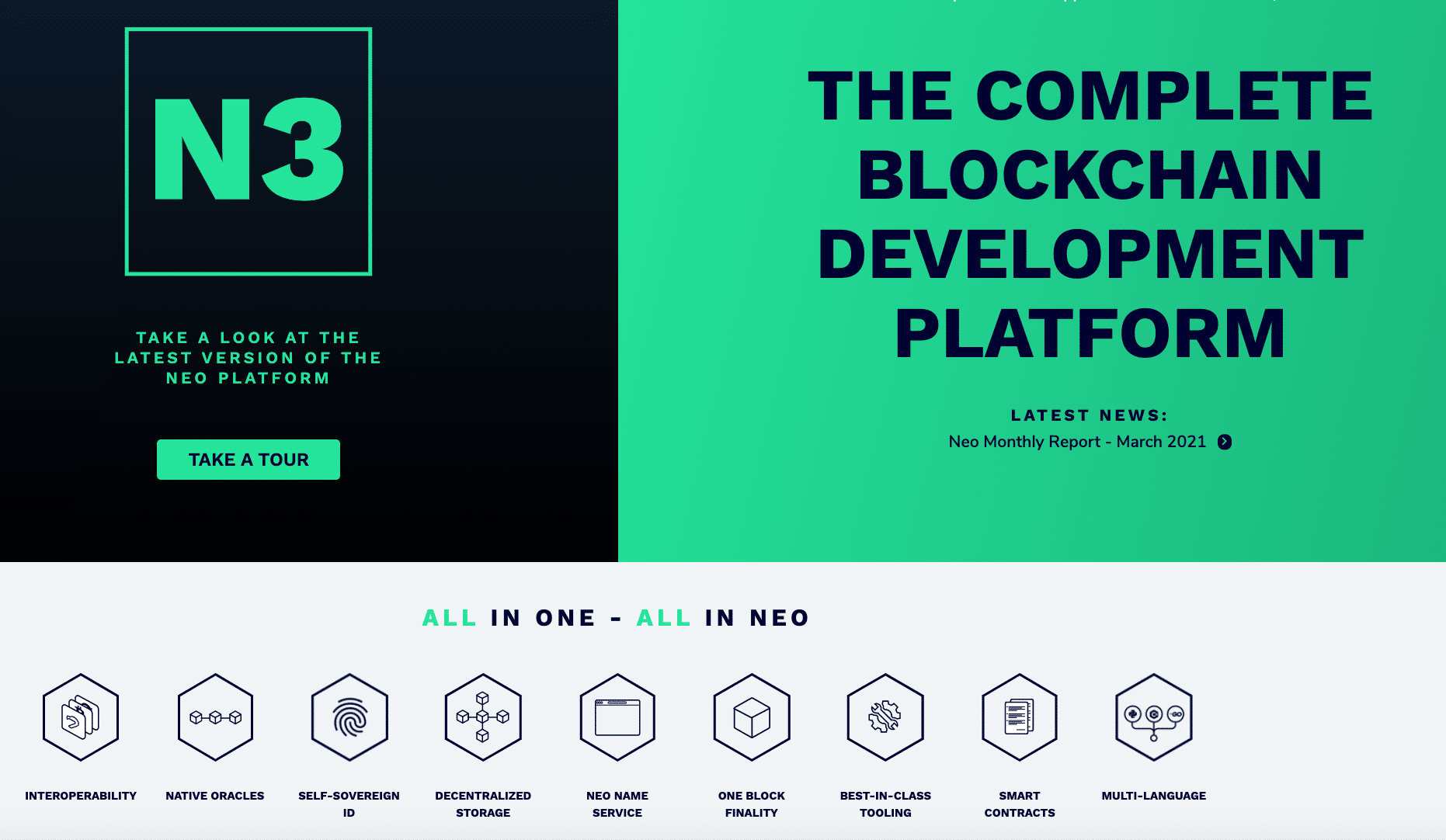 In addition to enabling smart contracts, the NEO platform also supports two crypto coins – NEO and GAS. These coins are commonly referred to as 'tokens' and are capped at 100 million tokens each. The NEO token can essentially be thought of as a share in the NEO platform; if the platform experiences an increase in value, NEO's price will rise. The other token, GAS, is used within the network to produce and deploy smart contracts. Users can earn GAS as a sort of 'dividend' from the NEO tokens that they hold.
However, the main selling point for NEO is the concept of their 'smart economy'. This concept relates to the combination of digital assets, digital identity, and smart contracts. NEO's smart economy feature allows physical assets (such as property) to be digitised and given a unique place on the NEO system. These assets can then be traded via the previously mentioned smart contracts. Through this innovative feature, NEO hopes to revolutionise how parties transfer assets, ensuring it is much faster and safer than current methods.
To summarise all of this, it's best to think of NEO as the actual platform that underpins all of the features mentioned in the preceding paragraphs. When you buy NEO, you are not just investing in the digital currency – you are indirectly investing in the platform's performance as a whole. Therefore, the value of your NEO investment will fluctuate depending on many factors, both internal and external.
Why Buy NEO in the UK?
If you are looking to get involved in cryptocurrency trading and are interested in investing in a digital currency with fantastic potential, it may be worth considering NEO. At the time of writing, NEO has a valuation of $94 per coin. However, this price point represents an incredible increase of 1029% since the same time last year. So, if you'd invested £1000 in NEO last April, you'd currently have £11,290! This highlights the incredible potential of this currency and the crypto market in general.
According to data from CoinMarketCap, one of the leading providers of cryptocurrency data, Neo currently has a market capitalisation of $9.38 billion – making it the 24th largest cryptocurrency in the world. Even though it is not in the top 10, this can actually be thought of as a benefit for NEO. The smaller scale of its operations means that NEO can handle much more transactions per second than other, larger cryptos.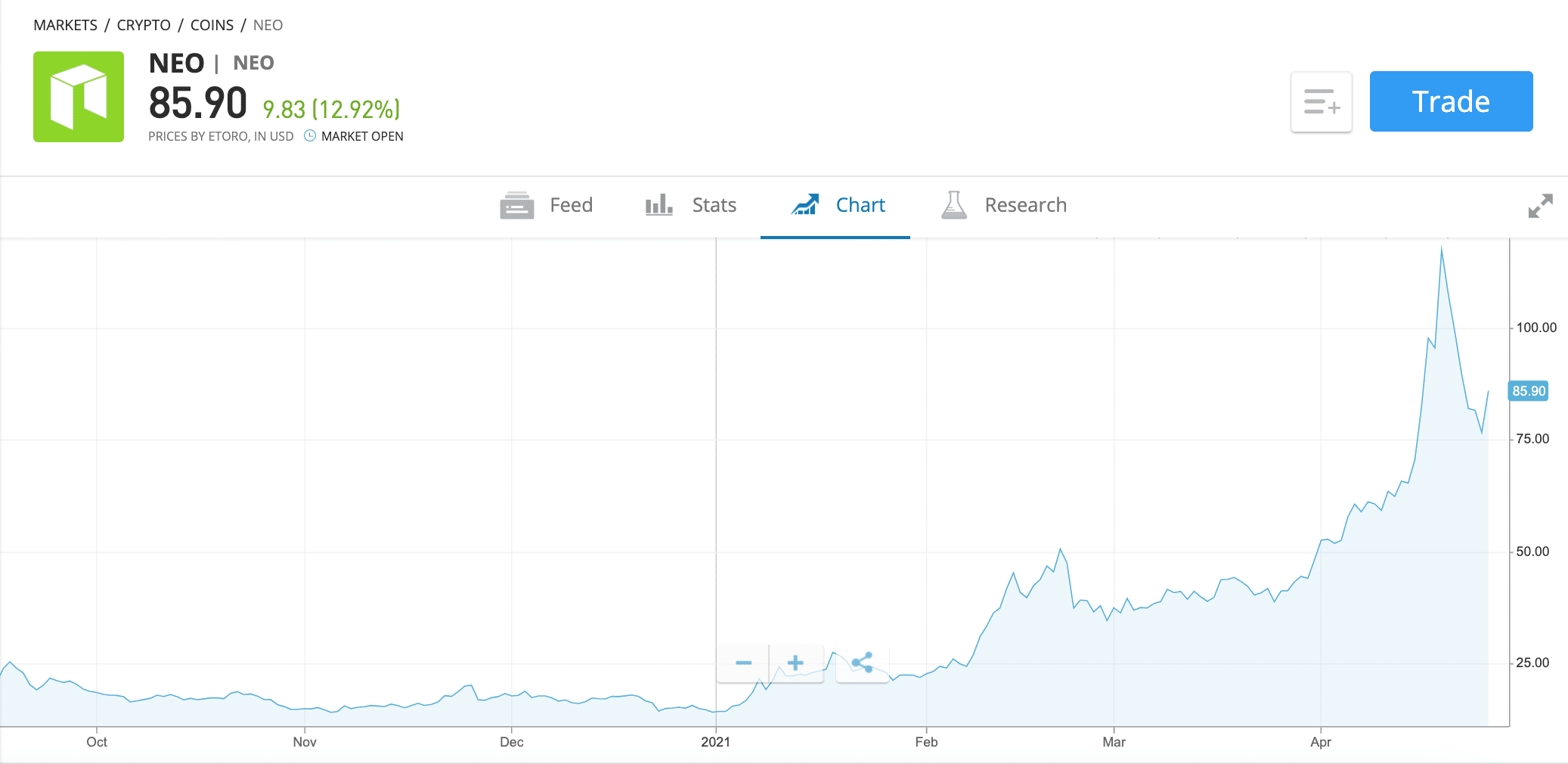 To provide an example, Ethereum (ETH) currently supports roughly 15 transactions every second, whereas NEO can complete 10,000 transactions per second. Theoretically, this means that NEO can handle much more volume than Ethereum (and other cryptos), which hints at its potential value in future applications. This is one of many reasons that analysts claim NEO is a good buy going forward.
Another reason to buy NEO UK is that it has a solid presence in China. This presence means that NEO has a vast potential target market with the opportunity to gain a large volume of users in the future, both individual and corporate. Furthermore, if large Chinese institutions do decide to implement cryptocurrency into their operations, chances are they will utilise crypto that is based in China – such as NEO.
Overall, NEO can be thought of as one of the best long term investments in the crypto space due to its speed, versatility, and strong backing. In addition to this, as the NEO platform supports various programming languages such as JavaScript and C++, it ensures it can be adaptable to suit users' needs. If more and more companies begin partnering with NEO, many top crypto analysts predict a price rise going forward, which could prompt NEO to rival the other major digital currencies.
How Much Does It Cost to Buy NEO?
When buying NEO, there are a few different fees to be aware of. These fees tend to differ depending on which crypto exchange or broker that you decide to use. However, the two most prominent are transaction fees and liquidity fees.
Transaction fees (also known as commissions) refer to the charges associated with placing a crypto trade. Many brokers and exchanges will charge a percentage of your position size as their commission, which usually ranges between 0.05% and 0.5% – but can sometimes be even higher. As you can imagine, these fees have the potential to add up, especially if you are more active in the market. Therefore, utilising an exchange that offers low trading fees (such as Binance) will ensure that you can invest cost-effectively.

Another fee to be aware of is liquidity fees. These tend to be charged when using leverage, which is offered by certain crypto exchanges and brokers. However, liquidity fees can also be expressed through the spread, which is the difference between the bid and ask prices of an asset. If liquidity is low, this spread will usually be larger – meaning that the 'cost' of purchasing NEO is higher than in times of high liquidity.
Finally, there are also some additional costs to be aware of when buying NEO. Some brokers and exchanges will charge a deposit fee when you fund your account. In addition, specific platforms will also charge a monthly account fee just for using their services. However, some brokers out there do not charge any of these fees – ensuring cryptocurrency trading is as inexpensive as possible.
How to Buy NEO with PayPal
In October 2020, PayPal announced that users who reside in the US can directly buy, sell, and exchange cryptocurrency through the PayPal platform. Unfortunately, this service is not currently available in the UK, and only supports four cryptos at present – Bitcoin, Ethereum, Litecoin, and Bitcoin Cash. The good news is, if you wish to buy NEO with PayPal, there is another indirect way of doing so.
Some brokers allow you to deposit funds into your account using PayPal, and this process is often free. Once funded, you are then free to buy NEO using their online platform.
How to Buy NEO with Bitcoin
If you'd prefer to buy NEO with Bitcoin, this is also super easy to do with most major crypto exchanges. Due to the nature of their platform, crypto exchanges focus primarily on the transfer of one digital currency into another. This means that typical FIAT-to-Crypto purchases for smaller cryptos are not as widely offered.
To purchase NEO with Bitcoin, simply buy Bitcoin using your chosen crypto exchange – or you can transfer some into your account if you already hold Bitcoin in your crypto wallet. After this, you can then use your Bitcoin balance to fund your NEO purchase. At the time of writing, 0.5 BTC is the equivalent of 284.14 NEO.
Buying NEO Safely
It's crucial that you buy NEO through a reliable and trustworthy crypto exchange or broker, as this will ensure your personal details and capital are safe. The best crypto exchanges will ensure that all users are verified and that payment methods are legitimate so that the platform is as secure as possible. Furthermore, FCA-regulated brokers that offer crypto trading must adhere to the strictest security protocols to protect their customers.
In addition to choosing a reliable crypto exchange/broker, you'll also want to consider using a crypto wallet. These wallets allow you to store your NEO holdings in a safe place, protecting them from any unauthorised access. There are many different crypto wallets available on the market, including the Neo wallet, they also range from basic security to ultra-advanced protection, so make sure to research all of the options available so that you make the best decision for your investment situation.
Risks of Buying NEO in the UK
An article by the credit company Experian notes that there are multiple risks you must be aware of when trading cryptocurrencies. The most evident risk is the potential to lose money. If you were to invest £1000 in NEO, and the value of the coin dropped by 10%, you would have lost £100. Price declines such as this are not uncommon in the cryptocurrency market due to its inherent volatility. So it's vital to be aware of the potential for loss when investing in NEO and other digital currencies.
Another risk to note is liquidity risk. This risk is more prevalent in smaller altcoins but essentially refers to the ease with which you can buy or sell crypto. If it's challenging to find a buyer or seller, the market is thought of as having low liquidity. In low liquidity markets, spreads also tend to be much higher, making trading cryptocurrencies a lot more expensive.
One of the other risks unique to cryptocurrency investing is the risk that someone could gain access to your NEO investment. As NEO is a digital currency, you will never physically 'own' it – instead, it will be held online. Due to its digital nature, there is always a small chance that your holdings could be hacked, and someone could steal your coins.
However, there is a practical way to combat this risk. When investing in NEO (or other cryptos), you must hold them in a secure digital wallet. These digital wallets, such as the best bitcoin wallets, allow you to keep your crypto holdings safe. Many reliable brokers will offer a crypto-wallet as one of their safety features, ensuring your investments are protected. You can also invest in a physical hardware wallet if you'd prefer.
Selling NEO
If you decide to sell NEO, then the best stock brokers and crypto exchanges make it simple to do so. You have two options – you can exchange your NEO holdings for another cryptocurrency, or you can sell your NEO and receive its value in your chosen FIAT currency, such as USD, GBP, or EUR. The currencies which you can exchange NEO for will depend on who you trade with – so make sure you do your research so that you can sell your NEO investment in the most efficient manner.
If you purchased NEO through a broker it's super easy to close out your position. Simply head to your open positions, and opt to close the trade. If you have made a profit, your initial investment amount plus profit will go straight into your brokerage account. You are then free to withdraw this money or reinvest it as you see fit.
Where to Buy NEO UK
With the increasing popularity of cryptocurrency trading, more and more crypto exchanges are popping up, which offer various features and fee structures. Additionally, many traditional brokers and now offering crypto trading services – so it can be challenging to decide who to trade with.
Not to worry – in this section, we will detail our recommended broker to buy NEO UK, highlighting the features they offer and the types of fees they charge.
Binance – Low Transaction Fees when Buying NEO UK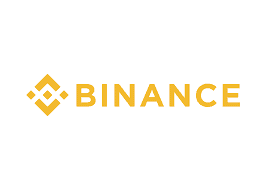 Binance is one of the best exchanges worldwide, boasting over 13.5 million users. One of the main selling points for Binance is their trading platform – they offer extensive charting features and tools that can be customised depending on your skill level. So, if you are an advanced trader, Binance can certainly cater to that.

A huge benefit of using Binance to buy NEO is that they offer one of the best fee structures on the market. Binance charge a flat rate of 0.1% per transaction – meaning that if you invested £1000 in NEO, you'd only have to pay £1 in fees! What's more, this rate can be reduced even further if you use that platform's own currency, Binance Coin (BNB).
Binance also offers the option to purchase cryptocurrencies with your debit/credit card through their partner, Simplex. This feature is very attractive for people who wish to buy NEO as efficiently as possible. However, using your credit/debit card to purchase crypto on Binance does come with a much higher transaction fee.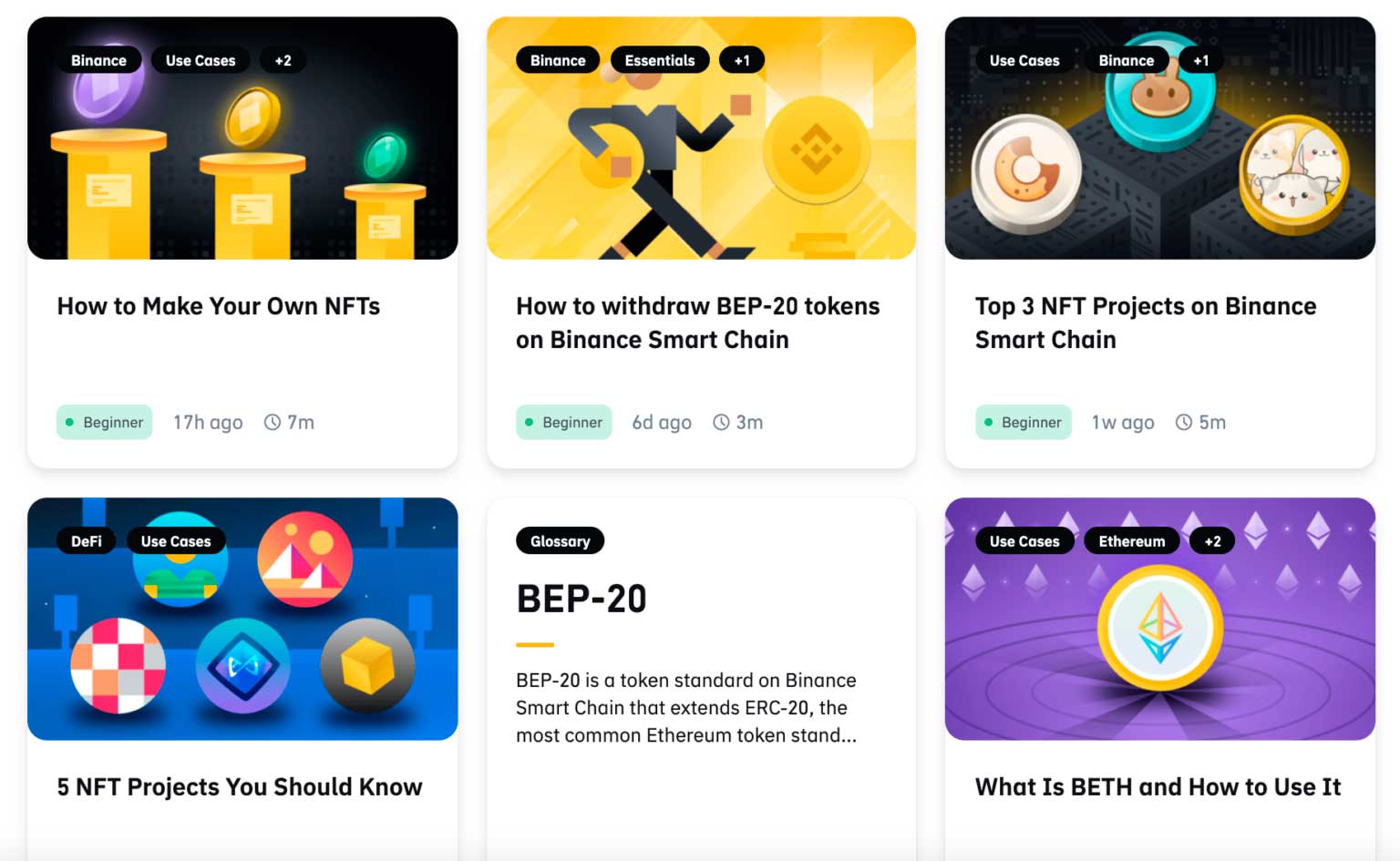 Finally, Binance offers an extensive selection of educational materials through their 'Binance Academy' feature. This feature is ideal for newcomers to the crypto market, as it makes everything easy to understand and reduces the potential for trading mistakes. In addition, you can even ask specific questions about crypto, which other, experienced traders will answer.
Pros
Advanced, customisable trading platform
Extensive selection of educational materials through Binance Academy
Extremely low fees for crypto trading
FIAT-to-Crypto trading offered via credit/debit card and bank transfer
Regulated in the UK by the FCA
Cons
Does not provide daily market analysis
Your capital is at risk.
Conclusion
With many top crypto analysts becoming increasingly bullish about NEO, the digital currency looks set to become a mainstay in many investors' crypto portfolios. Thanks to solid backing within China and its innovative smart economy system, NEO has the potential to establish itself within the crypto space further and increase in value over the years to come.
Don't invest in crypto assets unless you're prepared to lose all the money you invest.
FAQs
Is NEO worth buying in 2021?
Is NEO better than Ethereum?
What are the risks of buying NEO?
How much does it cost to buy NEO in the UK?