How to Buy Meta Platforms Shares UK
Fact Checked
Everything you read on our site is provided by expert writers who have many years of experience in the financial markets and have written for other top financial publications. Every piece of information here is fact-checked.
Disclosure
Please note that we are not authorised to provide any investment advice. The information on this page should be construed for information purposes only. We may earn commissions from the products mentioned on this site.
Facebook's name change to 'Meta Platforms Inc.' in 2021 sparked the company's transition towards the metaverse – marking the first time a major company had made its intentions clear regarding this exciting new area. Although Meta's share price hasn't had the best of times over the past few weeks, the company still has significant growth potential within the market.
This article explains how to buy Meta shares in detail, diving into the company's fundamentals before showing you how to invest in Meta today.
Key Points on Meta Platforms Inc. Shares
Meta Platforms, formerly known as Facebook, is one of the most popular shares among investors and is consistently profitable, with EPS hitting a record high of $13.77 last year.
Meta currently has a trailing P/E ratio of only 16.69. The last time it around this level was in June 2020 – just before the stock went on a huge bull run.
The company's foray into the metaverse could bring huge growth, with some analysts stating that the annual revenue of the metaverse could top $1 trillion as it gains wider adoption.
We recommend partnering with an FCA-regulated broker, as you will benefit from investor protection within the UK.
How to Buy Meta Shares in the UK – Step-by-Step Guide
✅ Step 1: Open a Regulated Trading Account – Head over to your chosen broker's website and create an account. Enter the personal details that are required and provide your email address.
🔎 Step 2: Verify Your Account – You'll then be asked to upload proof of ID (e.g. passport) and proof of address (e.g. bank statement) for verification.
💳 Step 3: Make a Deposit – Meet your broker's minimum deposit threshold via credit/debit card, bank transfer, or e-wallet (e.g. PayPal). 
🛒 Step 4: Buy Meta Shares – Type 'FB' or 'Meta' into the search bar and click 'Trade' when the company appears. Enter your desired investment amount in the order box and confirm the trade.
Find a UK Stock Broker That Offers Meta Shares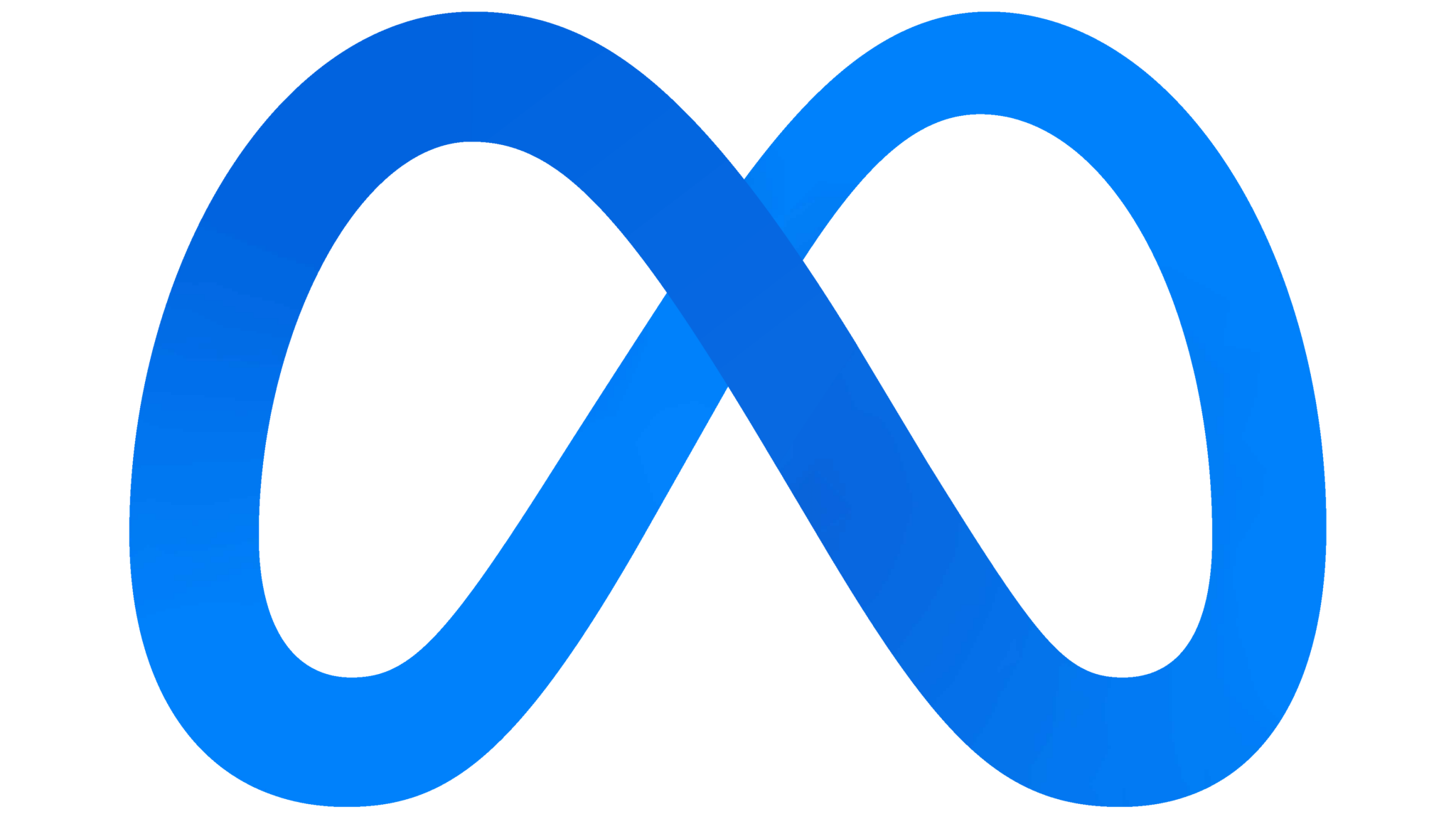 Before you proceed to buy shares in Meta, you'll have to find a reputable stock broker that offers these shares as tradeable assets. Due to Meta's size, most brokers will allow clients to invest in the company.
However, it's still crucial to partner with a platform that allows you to invest safely and cost-effectively. With that in mind, reviewed below are two of the most popular stock brokers to consider making your investment with:
Research Meta Shares
Before you invest in Meta stock, it's also wise to conduct some in-depth research of the company to ensure the investment fits your strategic goals. This is even more crucial when buying shares in a company going through a transition like Meta, as shares may be more volatile than with 'established' firms.
With that in mind, the sections below cover the basics of buying Meta stock:
Meta Share Price History
First, let's briefly overview what Meta is before diving into the Meta stock price. Meta (formerly Facebook) has long been considered a popular share due to the company's consistent innovation and substantial revenue streams. As most people will know, Facebook is the globally-recognised social media network that was founded back in 2003 by Mark Zuckerberg and his college roommates.
Facebook grew exponentially in the years following its inception, resulting in its IPO on January 1, 2012. Initially priced at $38, Facebook's shares traded downwards in the company's first year of trading before skyrocketing between 2013 and 2021. This bull run culminated in an all-time high of $383.63 in August 2021 – shortly before the company's rebrand to Meta Platforms.


This rebranding was officially announced in October 2021, with Mark Zuckerberg highlighting the company's transition towards metaverse-based services and making it the number one metaverse stock to buy. Thus, Meta Platforms would be a sort-of 'parent company', with Facebook (and other services such as Instagram and Whatsapp) falling under its control.
The Meta (Facebook) stock price was relatively volatile following the rebranding, with the broader market unsure how this would affect profits going forward. However, the shock caused by Meta's poor Q4 2021 performance sent shares spiralling, with a 34% drop occurring between January 2022 and March 2022.
Today, the Meta stock price is slightly up from March's lows, hovering around the $233 level. According to Yahoo Finance, this gives the company a market cap of $636.63bn – making Meta one of the top three largest US-based internet companies.
Meta Dividend Information
Those interested in dividend investing UK will be disappointed to hear that Meta does not pay a dividend to shareholders. This decision has baffled investors for years, as the company is seemingly in a prime position to offer a dividend.
Meta has vast cash reserves and plenty of free cash flow, which are two must-haves for companies that wish to begin paying dividends. However, technology companies are notoriously slow to start rewarding shareholders this way since many opt to use profits for expansion rather than dividends. Given that Meta is now exploring metaverse-based services, which may require huge outlays, it's unlikely that the company will announce a dividend structure anytime soon.
Why Do People Invest in Meta Shares? 
So, should you buy Meta stock? Ultimately, this decision will be based on your unique personal circumstances and goals, so only you can make this decision.
Solid Financials
It will come as no surprise that Meta is a financial powerhouse, generating a remarkable $117.9 billion in revenue during 2021. The company is also consistently profitable, with EPS hitting a record high of $13.77 last year.
These metrics may lead investors to wonder why shares are so low at present – but the fact is that numbers such as these are 'the norm' now for a company the size of Meta. However, the resources that Meta has due to these stellar financials put the company in a prime position to acquire and develop new technologies in flourishing areas.
Transition to the Metaverse
Those interested in cryptocurrency trading UK will undoubtedly have heard of 'the metaverse', a catch-all term used to describe the growth of virtual worlds. This new area of the market has incredible potential, with some analysts stating that it could be worth upwards of $1 trillion in annual revenue once adoption begins to ramp up.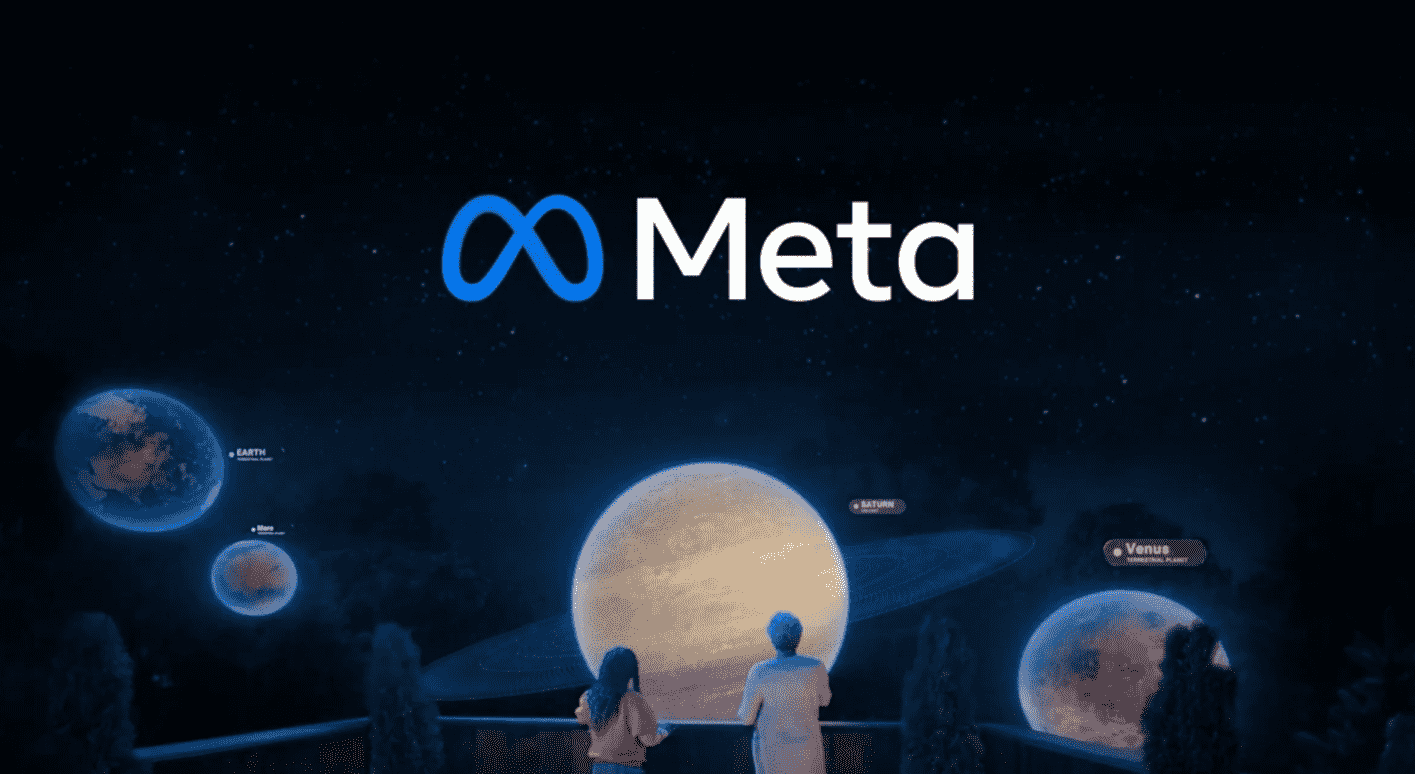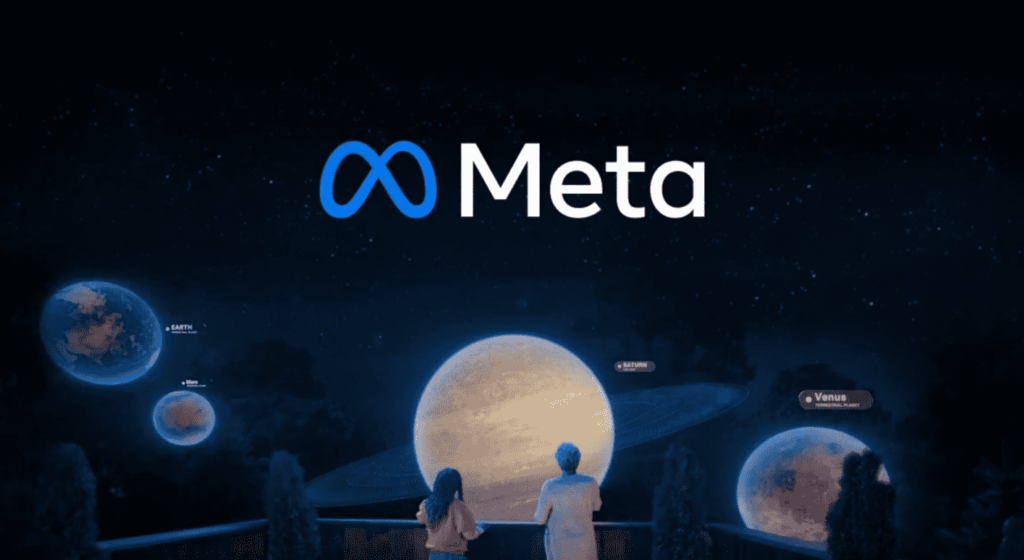 At present, nobody knows for sure what approach Meta will take when it comes to the company's foray into the metaverse. However, given Facebook's experience with social media, there's potential to include community-building elements with different ways to interact, undoubtedly offering an appealing alternative to current platforms.
Potential Upside
According to Yahoo Finance, Meta currently has a trailing P/E ratio of only 16.69. The last time the company's P/E ratio was around this level was in June 2020 – just before Meta stock went on a huge bull run.
Furthermore, the P/E ratio of the NASDAQ as a whole (the exchange that Meta is a part of) is currently 24.04.
Is It a Good Idea to Buy Meta Shares?
A recent article by Fortune.com highlighted that a report from Citigroup claims the total addressable market (TAM) of the metaverse economy could be worth up to $13 trillion by 2030.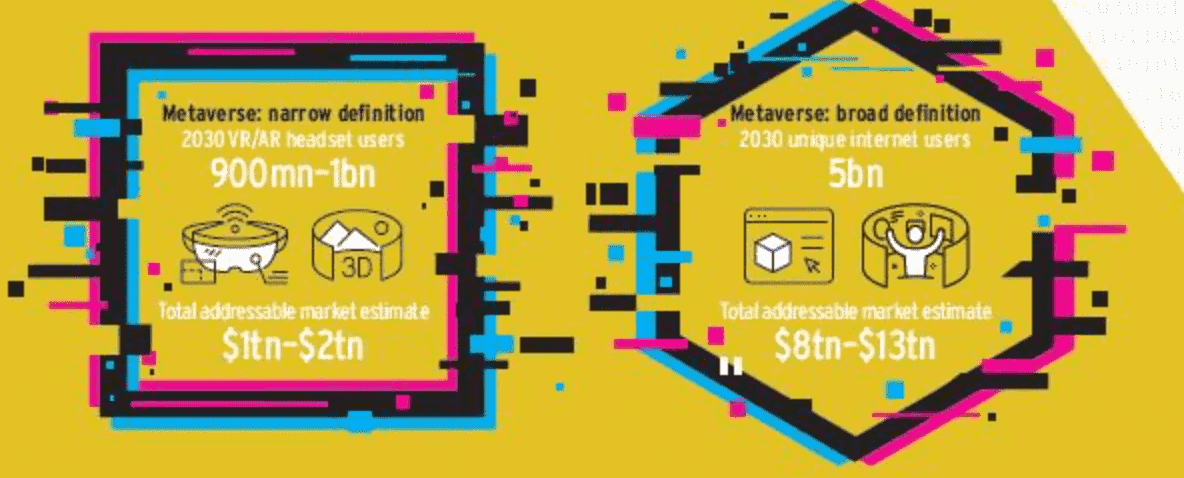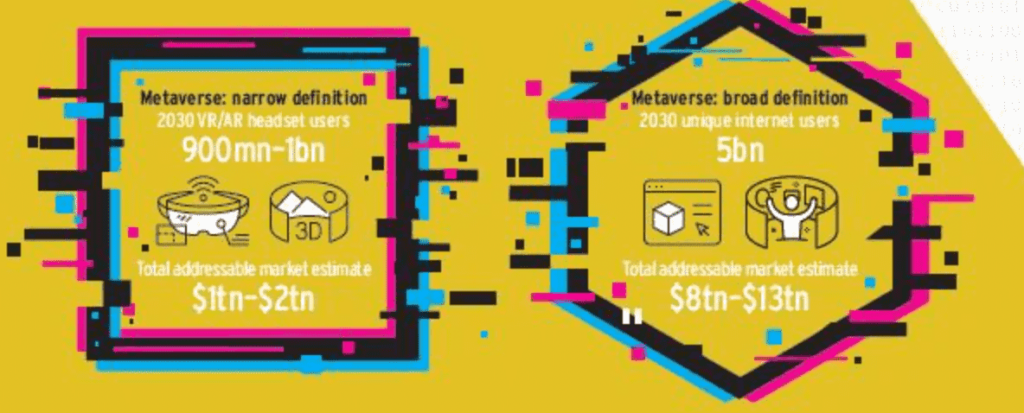 Given that Meta's market cap is only $636.63bn, this represents a massive opportunity for the company that it seems intent on grasping. A more engaging user experience in the metaverse would certainly drive user growth for Meta, which would positively impact revenues. However, this also comes with an element of uncertainty, which is why we are seeing so much volatility in the share price at present.
In terms of growth, Meta saw over 2.8 billion daily active users at the end of 2021 – an increase of 8% when compared to 2020's figures. Although single-digit growth may not seem remarkable, the sheer size of Meta's user base means that any change can result in considerable revenue increases.
However, in the interests of a balanced discussion, Meta has been impacted by the recent privacy changes from Apple. These changes now make it more difficult for Meta to track user activity – and therefore targeted ads don't work as well. This was one of the main reasons Meta's share price plummeted earlier in the year and will remain an obstacle going forward.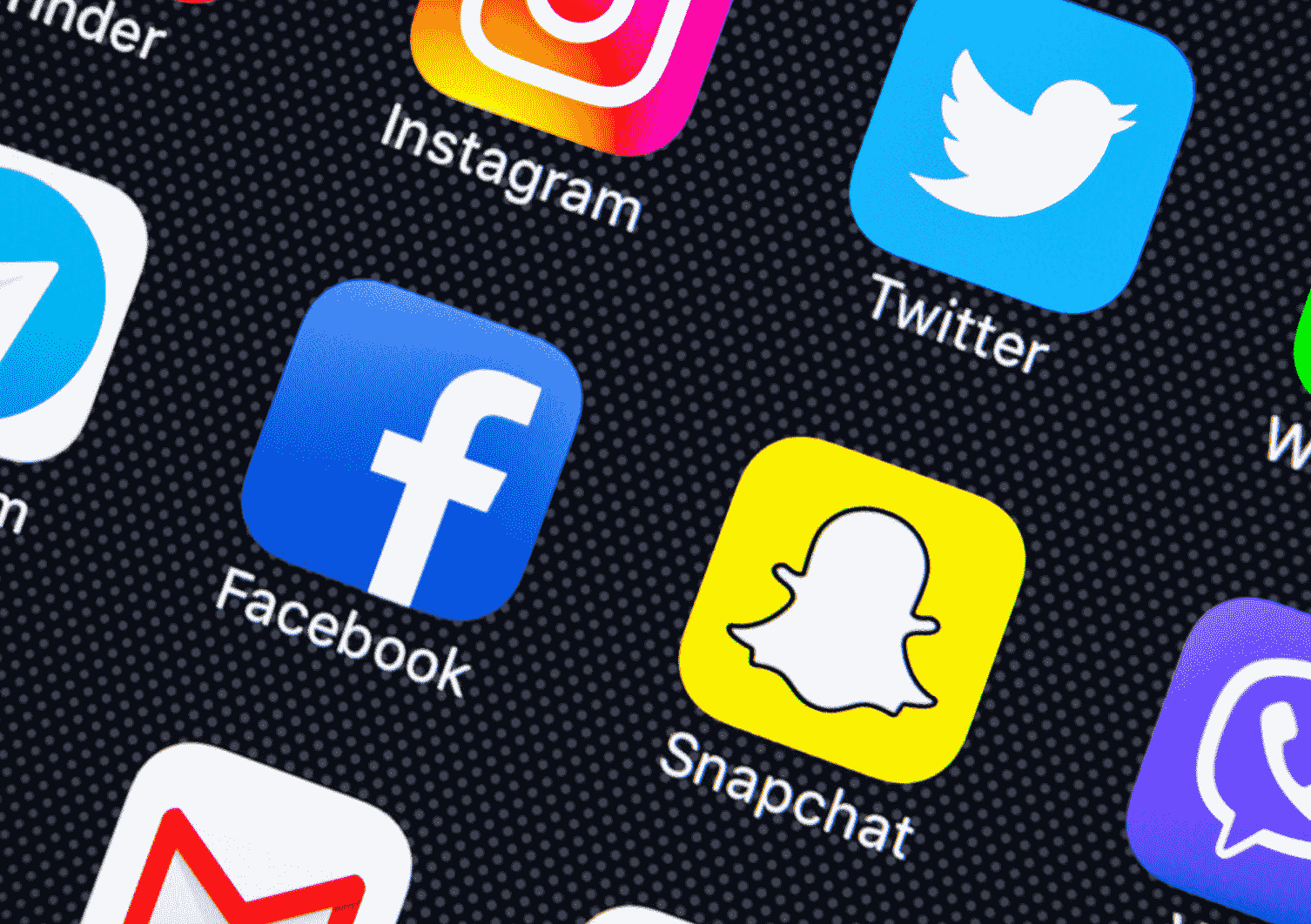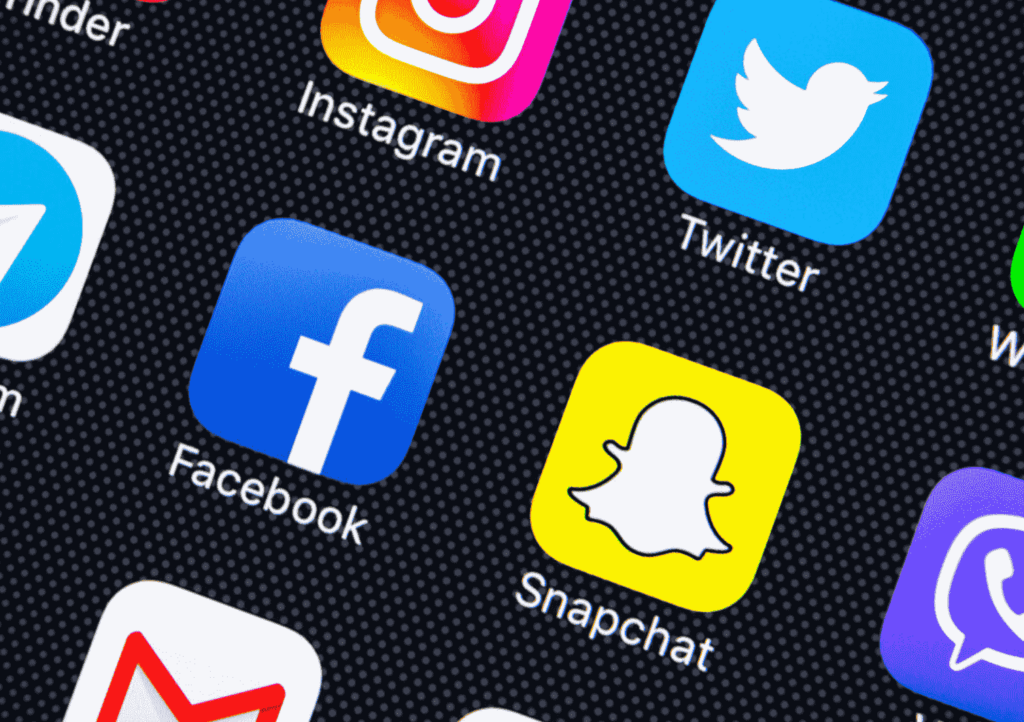 Weighing everything up, a return to all-time highs would equate to a return of over 64%.
Meta Stock Fundamentals
One of the most popular share tips given by industry experts is to look at a company's fundamentals before investing. Let's do just that by taking a look at some of the crucial metrics as they relate to Meta:
What is the P/E Ratio?
We've already touched on Meta's P/E ratio, but essentially this metric measures a company's current share price against its earnings per share (EPS). P/E ratios are only helpful when compared to other companies within the same industry or when compared to a company's historic P/E ratio. The higher the ratio, the more 'overvalued' a stock is relative to its earnings.
The table below presents the most recent P/E ratios for the five FAANG stocks. As you can see, Meta's P/E ratio is the lowest of the five, highlighting that it could be good value relative to these companies.
| | |
| --- | --- |
| Company | P/E Ratio |
| Meta | 16.69 |
| Apple | 29.54 |
| Alphabet | 24.98 |
| Netflix | 33.23 |
| Amazon | 50.50 |
What is the PEG Ratio?
A company's price/earnings-to-growth (PEG) ratio is the relationship between the P/E ratio and its earnings growth rate. This ratio is one step further than the P/E ratio because it factors in how the company may expand going forward.
Many analysts prefer to use this ratio instead of the P/E ratio, as it helps provide a more accurate representation of a company's position. Relating this to Meta, the company's current 12 month forward PEG ratio is 1.39, according to nasdaq.com.
A good rule of thumb is that anything below one is considered a 'good' PEG ratio. Given that Meta's ratio is above 1, this contradicts the sentiment driven by the company's P/E ratio. However, it does tell us that the reason is down to poor earnings growth rate, which is one of the main factors contributing to the downfall of Meta (Facebook) stock over the past few months.
What is EBITDA?
Whether you're interested in short term investments or long term investments, it's crucial to understand a company's EBITDA. EBITDA is an acronym for 'earnings before interest, tax, depreciation, and amortisation'. This metric is similar to net income and provides a broad overview of how well the company is performing financially.
Much like the P/E ratio, EBITDA is only valid when compared to other similar companies or a company's previous EBITDA figures. In terms of the former, we can see from the table below how Meta's EBITDA stacks up against the other FAANG stocks. The company clearly has a long way to go to catch up to Apple and Alphabet, although Meta is now just behind Amazon in terms of profitability. 
| | |
| --- | --- |
| Company | EBITDA for 2021 |
| Meta | $54.72bn |
| Apple | $120.23bn |
| Alphabet | $91.15bn |
| Netflix | $18.63bn |
| Amazon | $59.17bn |
Meta ESG Score
It's also wise to check out the company's ESG store before you buy Meta stock. ESG stands for 'environmental, social, and governance', with this metric helping to present a broad overview of how sustainable a company is. Investors interested in ethical investments will often review this closely before purchasing shares.
Relating this to Meta, we can see that the company has a low risk when it comes to the environment and corporate governance and a slightly higher risk for social factors. This implies that Meta has some work to do regarding social trends and labour issues, although the other two factors seem to be in line with what investors would expect. 
| | | | |
| --- | --- | --- | --- |
| Total ESG Risk Score | Environment Risk Score | Social Risk Score | Governance Risk Score |
| 32 (70th percentile) | 1.0 | 21.0 | 10.4 |
Shorting Meta Shares
If you are an advanced investor or simply believe that Meta's share price will continue to decrease, you may wish to 'short' these shares. This process will allow you to realise a return when the share price declines rather than when it increases.
However, when online trading UK, it's crucial to understand that shorting shares can result in unlimited losses – since there is no upper limit to a company's share price.
If you'd like to short Meta shares, you can do so by following the steps below:
 Open a trading account that supports short-selling and verify your identity.
 Make a deposit into your account.
 Type 'FB' into the search bar and click 'Trade' when Meta appears.
 Click the 'Sell' tab in the order box
 Enter your position size, set a stop loss if you wish, and open the trade.
What is SIR? (Short Interest Ratio)?
A company's short-interest ratio is a metric that provides an overview of the market sentiment towards a stock. This ratio is calculated by taking the number of shares that have been shorted and dividing that number by the average daily trading volume of that share.
The short-interest ratio is ideal for finding out how the market views a stock at a particular time. This metric is very similar to the percentage of the company's float (the shares available to the public) shorted. However, the short ratio is more geared towards how many days it would take for all shorted shares to be covered, whilst short interest is an overall measure of market sentiment.


Relating this to Meta, data gathered from MarketBeat highlights that only 1.44% of the company's float shares have been shorted. Anything less than 10% is considered low, which hints that the broader market is still relatively bullish on Meta.
Fintel notes that Meta's short-interest ratio is also very low, posted at 1.46. Again, this highlights that the overall sentiment towards the company is positive.
Open an Account and Deposit Funds to Buy FB Shares
Now that you know which platforms offer Meta stock and you have a solid understanding of the company's position in the market, let's turn our attention to the investment process. As noted earlier, we recommend partnering with an FCA-regulated broker when equity trading UK, as you'll benefit from investor protection.
Once you've decided to take the plunge, head over to your broker's homepage and create an account. After you've created your account, head to your dashboard, where you'll then be asked to enter some personal details to complete your broker's KYC checks. You'll then have to upload proof of ID (e.g. passport or driver's license) and proof of address (e.g. bank statement or utility bill).
Once these documents have been uploaded, your broker will begin the verification process. There is no set timeline for this, although it can take a few days to complete. You'll know the process has concluded when your broker emails you saying that your account has been verified.
You're now free to make your first deposit. Most brokers will have a minimum deposit threshold that must be met, with many accepting the following payment methods:
Credit card
Debit card
Bank transfer
PayPal
Skrill
Neteller
Klarna
Trustly
All of the payment methods noted above (except for bank transfer) will tend to instantly credit your account.
How Buy to Meta Shares
Once you have funded your account, you are ready to buy Meta (Facebook) stock. All you have to do is type 'FB' or 'Meta' into your broker's search bar and click 'Trade' next to Meta's entry in the drop-down menu.
An order box will then appear. Enter your position size in this box, check everything is correct, and confirm the trade.
Note: If the order box says 'Set Order' instead of 'Open Trade', then it means the US markets are not currently open. These markets operate from Monday to Friday, 9.30am until 4.00pm EST. You can still set the order if you wish, and the trade will be executed as soon as the market opens.
Should I Buy Meta Shares? 
So, putting everything together, is it a good idea to buy Meta stock? Although Apple's privacy laws have undoubtedly soured investors' sentiment, Meta does still have the most extensive user base of all social media platforms – meaning digital advertisers are always going to lean towards Meta over its competitors.
Meta's vast revenue streams from ad spending put the company in a position to afford to 'gamble' on exciting innovations. As noted in Meta's most recent trading report, the company now has over $33 billion in the bank, meaning it can spend whatever it pleases on new technologies.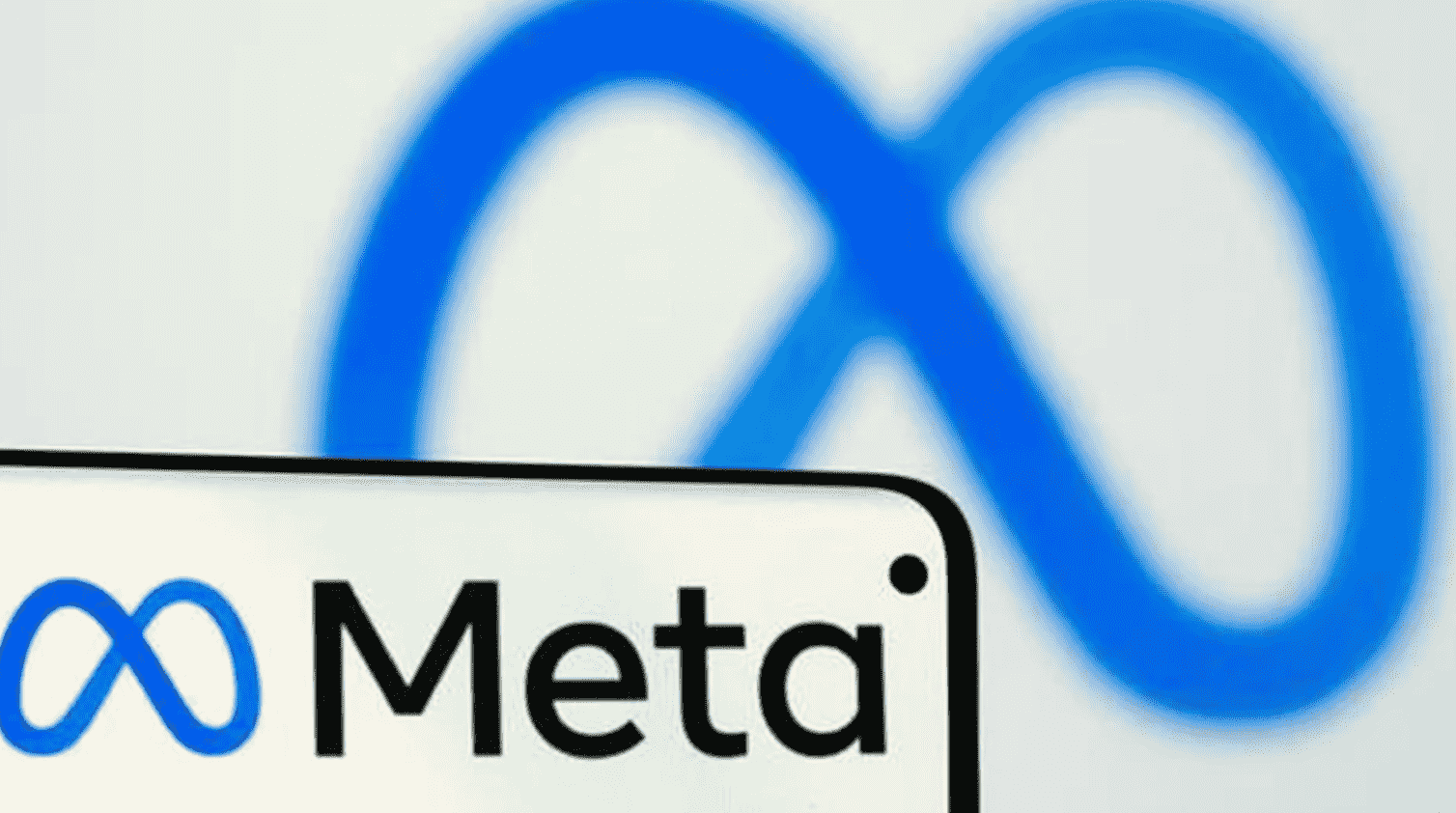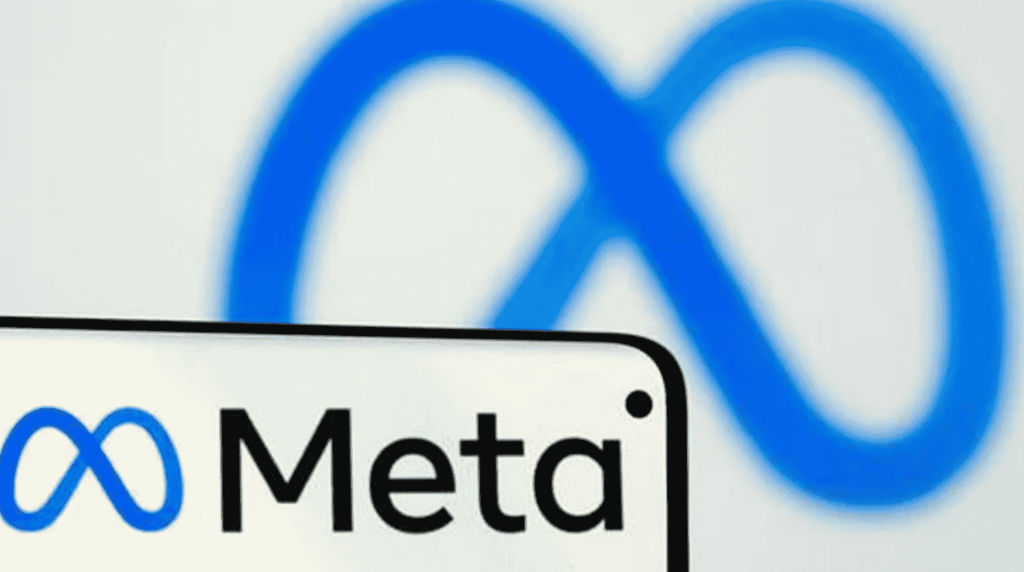 As touched on earlier, the potential size of the metaverse market is something that will catch investors' attention, with Meta being the first company of all the FAANG stocks to make its intentions clear in this regard.
Meta Shares – The Verdict
In summary, this guide has explored the basics of buying Meta shares in the UK, reviewing some popular trading platforms and showing you how to make your investment. It's crucial to do your own research and make the investment decision yourself.
Other Tech Shares
Are you interested in buying shares in some more technology companies? Detailed below are some other popular companies within the sector:
Frequently Asked Questions about Meta Platforms Shares
How much were Meta shares when it first went public?
How much does it cost to buy Meta shares in the UK?
Will I need to pay a conversion charge to buy Meta stocks in the UK?
What is the minimum number of Meta shares that I can buy?
How many Meta shares are there?