How to Buy Netflix Shares UK – Beginner's Guide
Fact Checked
Everything you read on our site is provided by expert writers who have many years of experience in the financial markets and have written for other top financial publications. Every piece of information here is fact-checked.
Disclosure
Please note that we are not authorised to provide any investment advice. The information on this page should be construed for information purposes only. We may earn commissions from the products mentioned on this site.
If you are looking to broaden your investing horizons, it might be worth considering companies listed abroad – with Netflix being one of the most popular examples. If you do wish to buy shares in Netflix, you will need to find a UK stock broker that provides access to the NASDAQ exchange.
In this article, we explore several share dealing sites that allow you to buy Netflix shares UK. We also explore some of the reasons why UK investors are flocking to Netflix, as well as the steps required to make a purchase.
How to buy Netflix Shares in UK – Beginner's Guide
✅ Step 1: Open an account with a regulated broker
Visit your broker's official website and opt to sign up. Enter your details and choose a username and password.
🔎 Step 2: Verify your account
With FCA-regulated brokers, you'll need to verify your account by uploading proof of ID and proof of address.
💳 Step 3: Fund your account
Meet your broker's minimum deposit threshold via credit/debit card, bank wire transfer, or e-wallets such as PayPal or Skrill.
🛒 Step 4: Buy Netflix shares
Type "NFLX"  into the search bar and click on 'Trade'. Enter your investment amount and confirm the trade.
Find a UK Stock Broker That Offers Netflix Shares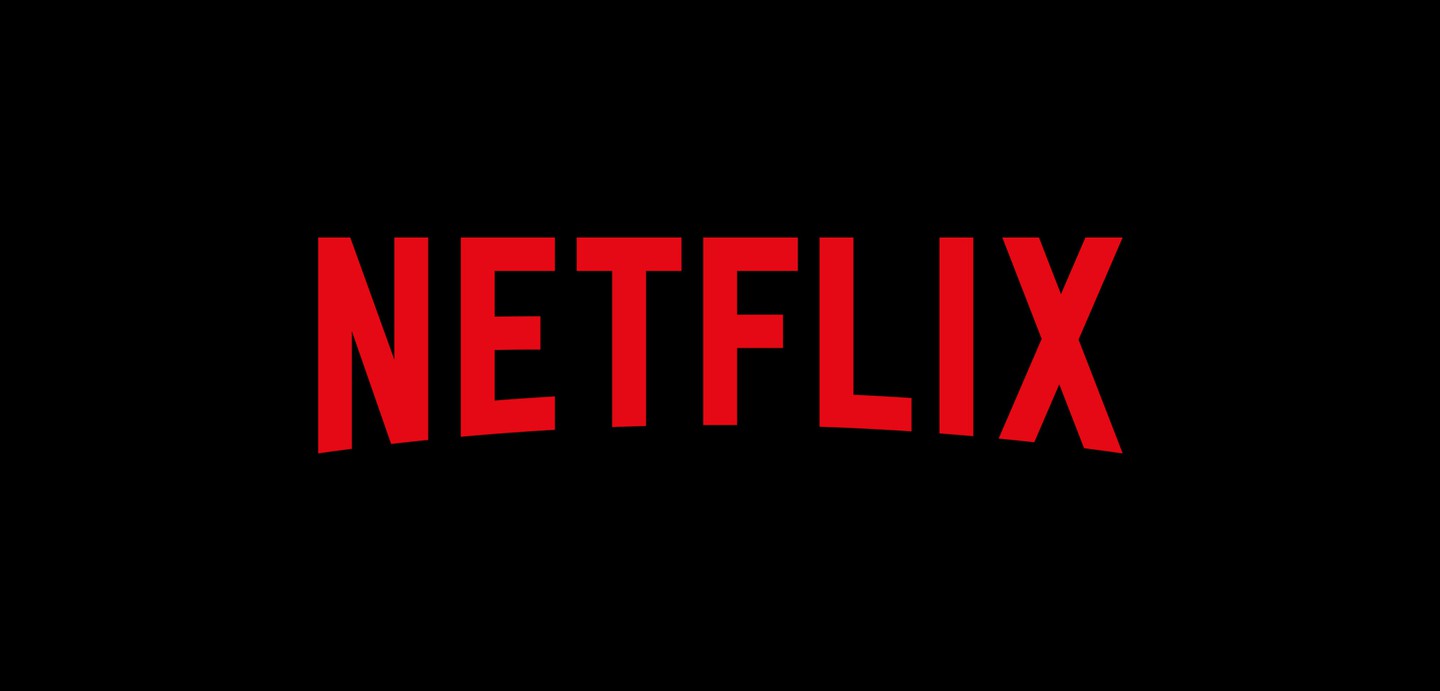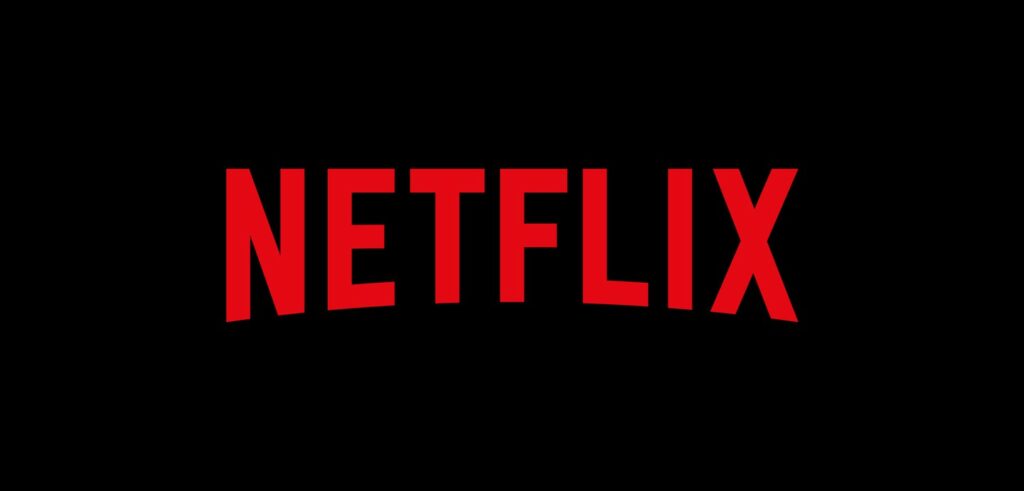 Netflix is a public company that is listed on the US-based NASDAQ exchange under the ticker 'NFLX'. This means that you will need to find a UK stock broker that provides access to international shares.
Not only this, but you also need to ensure that the platform is right for your needs. For example, look at the fees that the broker charges, as well as what payment methods are supported. Most importantly, you need to ensure that the broker is regulated by the Financial Conduct Authority (FCA).
To point you in the right direction, below you will find a selection of UK stockbrokers that allow you to buy Netflix shares.
2. eToro
eToro is popular with UK investors that are looking to buy international stocks due to its strict regulation from the FCA. After all, this broker gives you access to 2000 stocks from various exchanges, including the NASDAQ. As such, you can buy Netflix shares at the click of a button. You can do this by either purchasing the real asset or trading share CFDs.
Not only is eToro a good option for those of you that want a user-friendly and simple-to-use platform, but it is also competitive in the pricing department. eToro allows you to buy shares without paying any share dealing commissions, and spreads are very competitive with other platforms.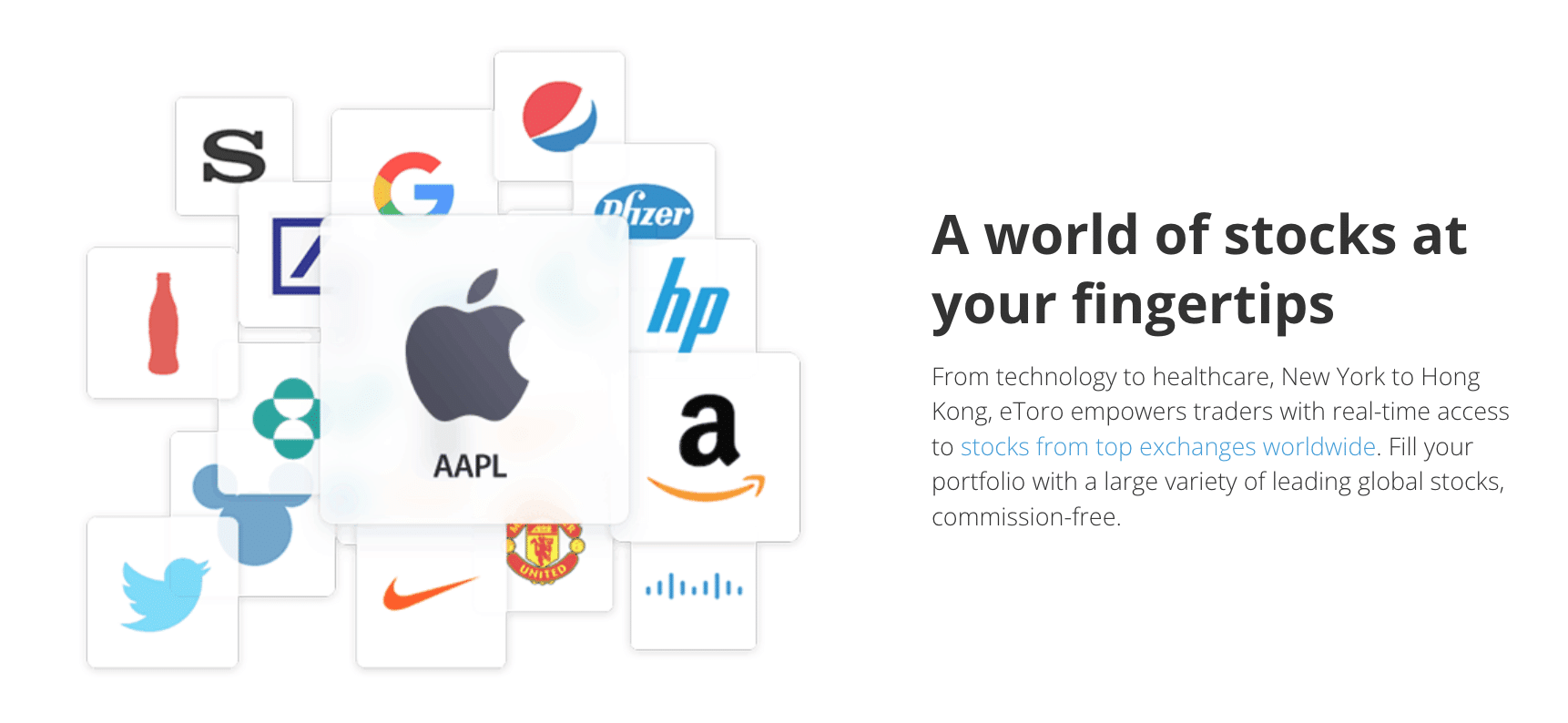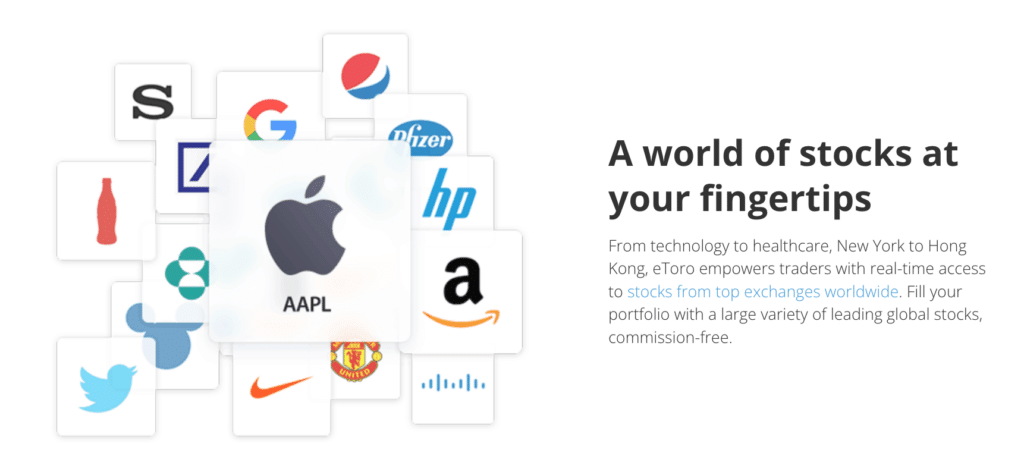 eToro also offers numerous social and copy trading features. As a social trading platform, it allows you to interact with other users, while eToro's 'CopyTrader' feature allows you to automatically copy the trades placed by other eToro users.
When it comes to getting started, eToro accounts can be opened online or via your mobile phone. Once you have uploaded a copy of your ID and made a deposit (minimum $10), you simply need to choose how many Netflix shares you wish to buy.
You can invest in Netflix from only $10 (about £7.70) through eToro's fractional investing approach. You can fund your account to make this investment via UK debit/credit card or e-wallet (e.g. PayPal) if you want the funds credited instantly. The other option is to use a bank account, but this will take a few days to process.
| | |
| --- | --- |
| Stock Trading Fees | 0% commission + spread |
| Deposit Fees | No (0.5% conversion for non-USD deposits) |
| Withdrawal Fees | $5 (£4) per withdrawal |
| Inactivity Fees | $10 (£7.60) per month after one year |
| Monthly Account Fees | No |
Sponsored ad. 68% of retail investor accounts lose money when trading CFDs with this provider.
---
3. IG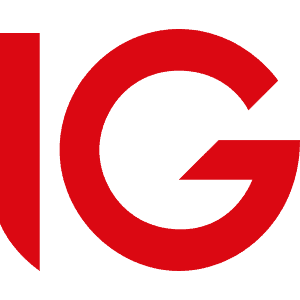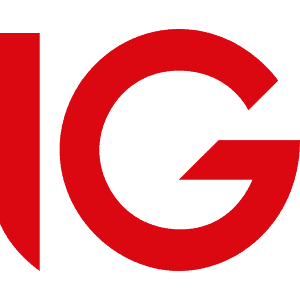 IG is a UK broker that offers more than 10,500 shares across dozens of stock exchanges. Since this includes the NASDAQ, you can buy Netflix shares UK with IG. 
Although you won't benefit from 0% share dealing charges, the platform is still competitive. IG charges a commission and the spread when share dealing, making it a more expensive option than the two listed above. There is a £10 minimum commission on each trade, although this commission is removed when trading more than two US stocks per month. 


If you decide to diversify into the UK stock trading scene, IG charges £8 per trade (or £3 if placing three or more trades in the month prior). IG accepts several payment options in the deposit and withdrawal department, including debit/credit cards, bank account transfers, and e-wallets. Notably, there are no fees to make a deposit with IG.
We should also note that IG offers CFD stock trading and spread betting facilities. This is suitable for those of you that want access to more sophisticated financial tools like leverage and short-selling. With the broker first opening its doors in 1974, it should come as no surprise to learn that IG is licensed by the FCA, alongside several other bodies.
| | |
| --- | --- |
| Stock Trading Fees | £8 per trade (£3 for active accounts) |
| Deposit Fees | No (0.5% – 1% for credit cards) |
| Withdrawal Fees | No (£15 for international bank transfers) |
| Inactivity Fees | £12 per month after two years |
| Monthly Account Fees | No |
Sponsored ad. 68% of retail investor accounts lose money when trading spread bets and CFDs with this provider.
---
Research Netflix Shares
Whenever you buy shares, it's important to do your research to assess whether a company is a right investment for you. To help you out, let's take a look at some key points regarding Netflix.
Netflix Share Price History
Launched in 1997, Netflix is an online content streaming service provider. The platform allows you to watch video content via several devices, including laptops, mobiles, tablets, and smart TVs. Interestingly, Netflix was initially involved in a mail-order style delivery service – with the company still offering this service in a few select areas.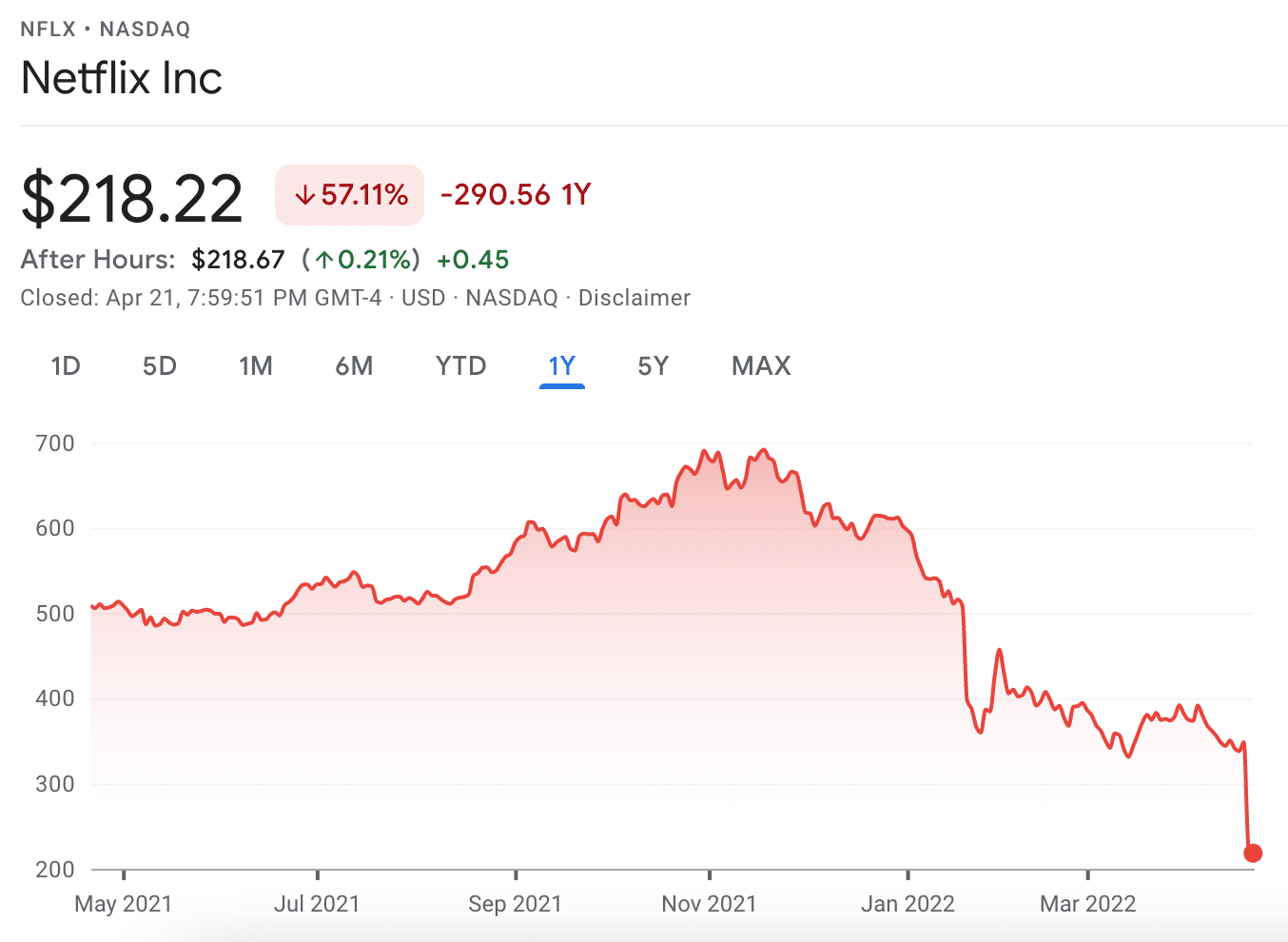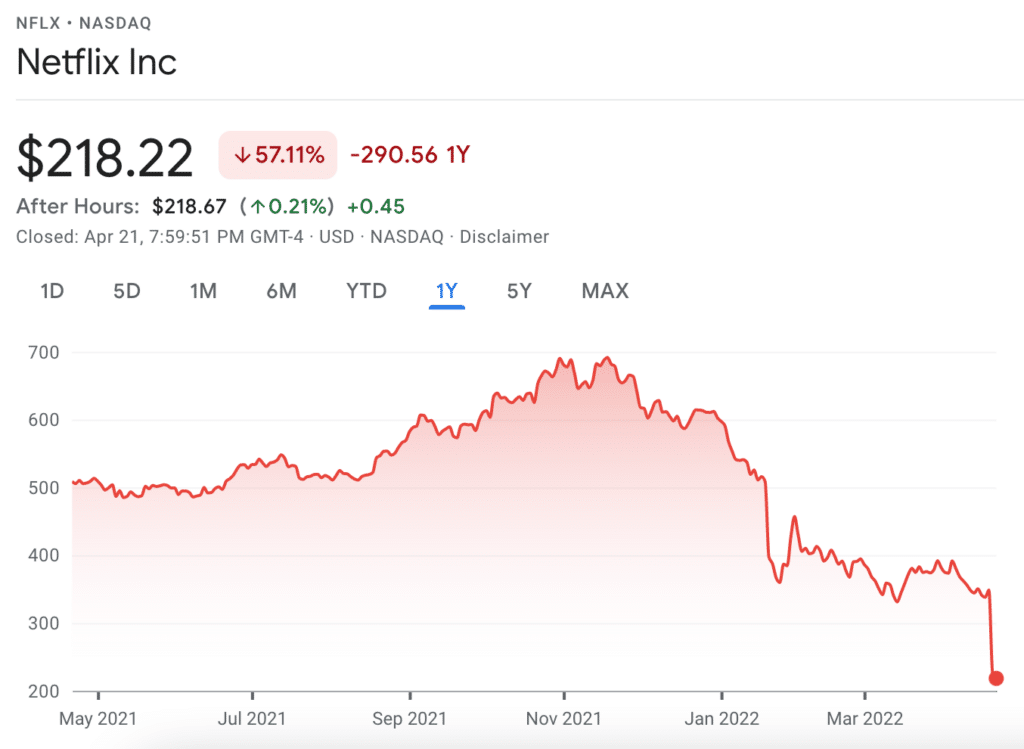 Users would log on to the Netflix website, choose which films they wanted to watch, and the firm would subsequently post the DVD to the individual's address. It wasn't until a few years later that Netflix changed its business model and moved swiftly into the streaming service that millions of customers worldwide are now subscribed to.
In terms of its shares, Netflix joined the NASDAQ exchange in 2002. Back then, a single share would have cost you $15. So, had you purchased 100 shares, you would have paid just $1,500. Fast forward to April 2022 and those very same 100 shares are now worth $21,800 (at $218 per share).
Netflix Dividend Information
Although Netflix experienced unprecedented growth since its 2002 NASDAQ launch, it is important to note that shareholders are yet to receive a single penny in dividends. Crucially, this is because Netflix is still very reliant on debt. Moreover, revenues are reinvested back into the company to assist with global growth.
If and when Netflix is in a better financial position to pay dividends, only then can this be considered. But, plenty of established tech companies still not do not pay dividends (such as Amazon and Facebook), so there is no guarantee that this will ever be the case with Netflix!
Reasons Why People Invest in Netflix Shares
If you are still sitting on the fence as to whether or not Netflix shares are right for your portfolio, below we list some reasons why people choose to invest in Netflix shares:
Dwindling Subscriber Numbers
As you may already know, Netflix released Q1 2022 earnings recently, which resulted in shares plunging by over 37% in 24 hours. But why was this? The main reason is that Netflix lost 200,000 subscribers during the quarter and stated that it expects to lose a further 2 million in Q2 2022.
There are numerous factors contributing to this decrease, such as record-high inflation and intense competition. However, regardless of what caused the negative growth, investors have turned extremely bearish on NFLX shares. Streaming companies' performance is predominantly measured by user growth – so any slowdown (or loss) is viewed harshly.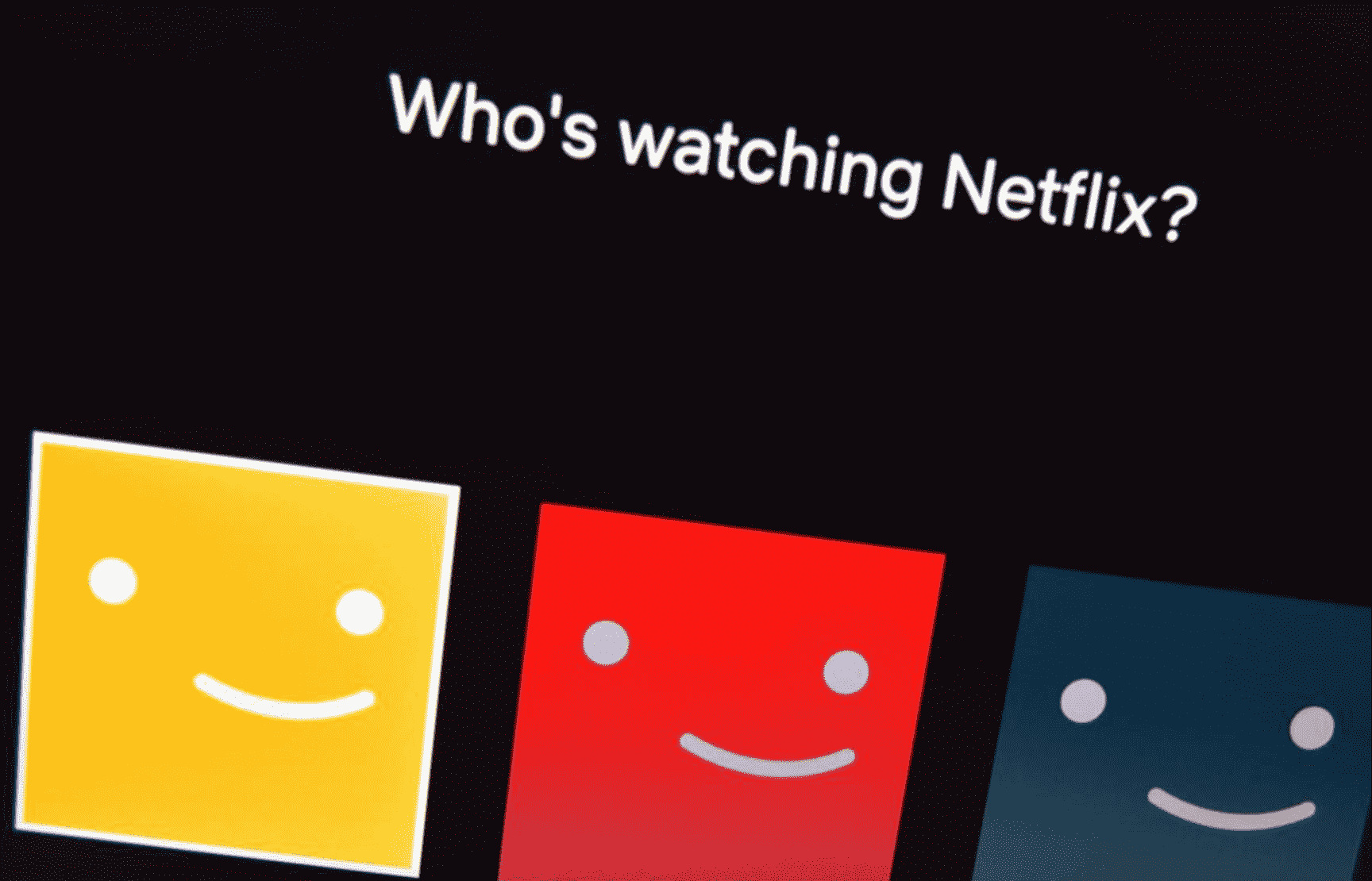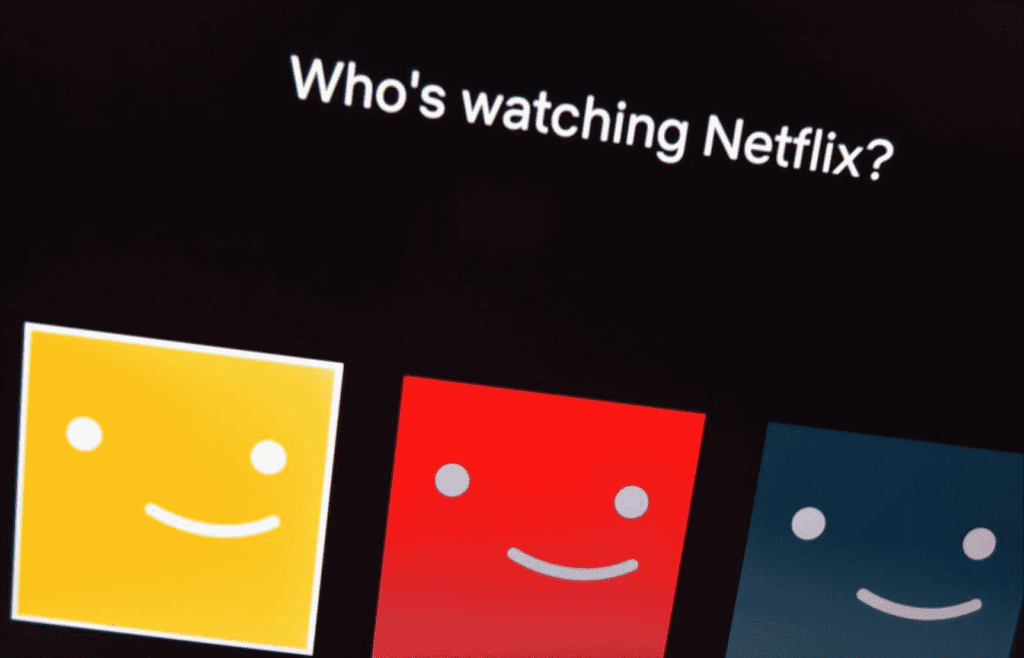 From a financial perspective, Netflix actually performed okay in Q1 2022. CNBC reported that the company generated $7.9 billion in revenue, which was 9.8% higher than Q1 2021. EPS also came in higher than analysts expected, although it decreased from the previous year.
International Expansion
Breaking the figures down further, it is important to note that Netflix is performing extremely well outside of its core US marketplace. In fact, non-US subscribers now stand at well over 146 million, which is more than the entirety of North America and Canada. Importantly, Netflix has announced that it will be placing greater emphasis on international markets in the future, hoping to stem the subscriber losses by targeting underdeveloped markets.
Intense Competition
Another factor to consider is the growing competition from other companies. Amazon Prime, Disney+, HBO Max, and AppleTV+ have all burst onto the scene in the past few years, drawing market share away from Netflix. Notably, more and more users are using these platforms ahead of Netflix due to the quality of their content, combined with lower monthly prices.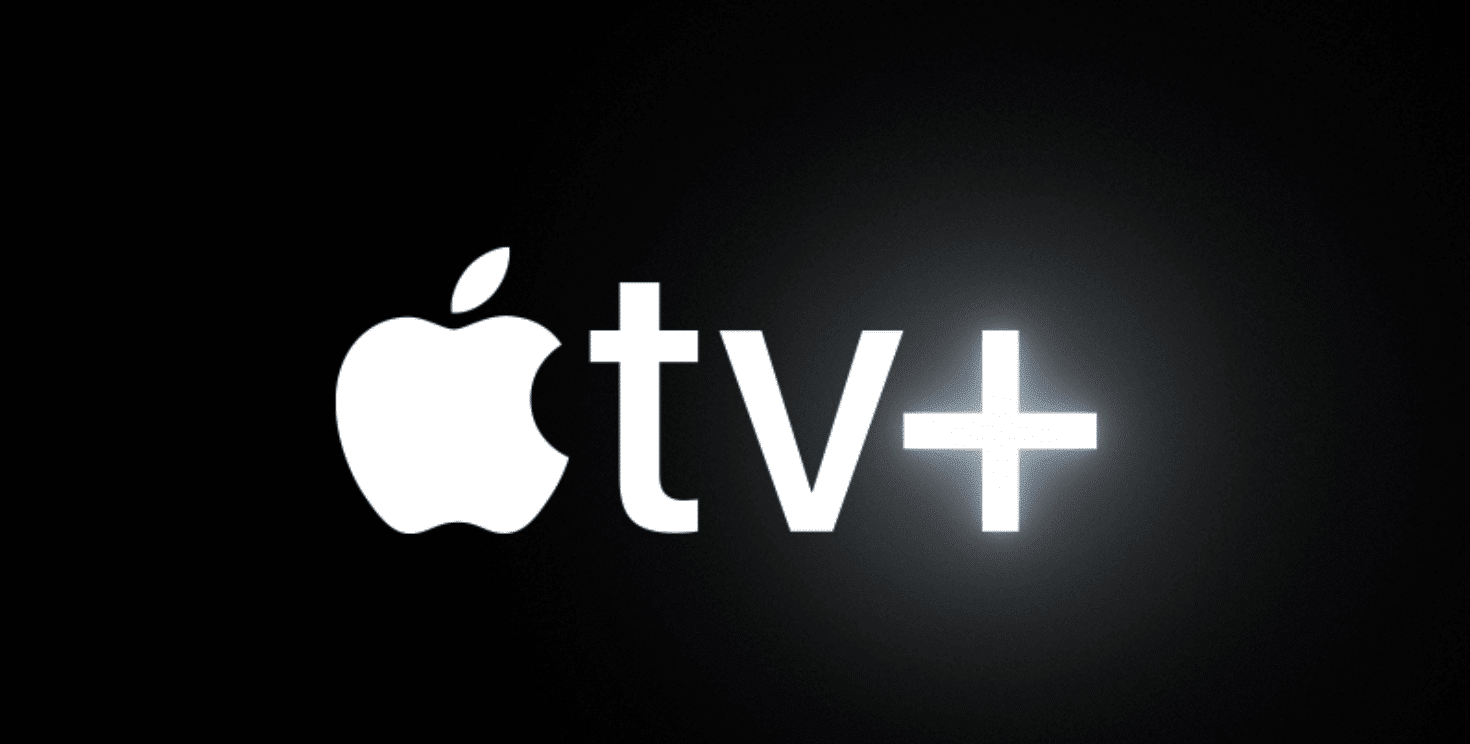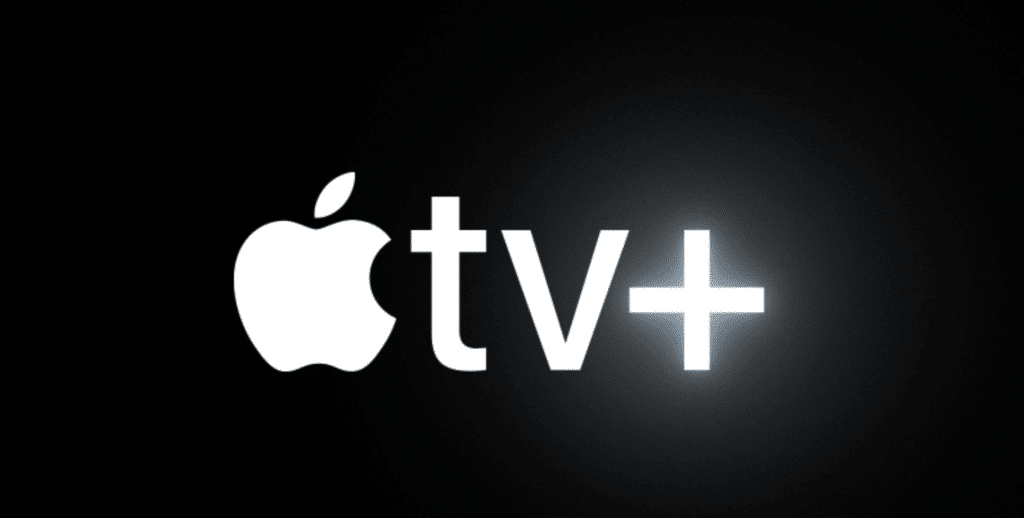 Since Netflix raised its subscription fees recently, this has driven subscribers to 'cheaper' platforms, with AppleTV+ coming in at around 1/3 of the Netflix price in the UK. In addition, alternative streaming services are beginning to produce compelling content (e.g. The Mandalorian), with Netflix seemingly slowing down in this department.
The Popularity of Netflix Originals
Although other companies have started catching up, many would argue that Netflix still has the most popular IP. What started at a mail-to-order DVD service quickly made the transition to digital streaming. However, management has been focusing on Netflix Originals in recent years – which even netted the company its first Oscar for Roma back in 2019.
Crucially, Netflix Originals provide much healthier profit margins for the firm, which is good news for shareholders. The quality of its original content has since been recognised by various award ceremonies outside of the Academy, including the Emmys, and has won an array of awards over the past four years.
---
Open an Account and Deposit Funds
Once you have spent some time finding a broker that meets your needs, you will then need to register an account. To illustrate just how straightforward this is, we are going to show you the process with an FCA-regulated broker.
Visit your broker's website and provide a valid email address, before choosing a username and a password for your login credentials.
As is the case with all FCA-regulated share dealing sites, you'll be asked to verify your identity before you can begin trading. The process requires just three things:
Completion of KYC checks
Upload proof of ID (e.g. passport or driver's license)
Upload proof of address (e.g. bank statement or utility bill)
Your broker will then verify these documents and send you an email once you're good to go.
Once verified, you will need to make a deposit into your account. In terms of supported payment methods, the following tend to be offered:
Debit Card
Credit Card
PayPal
Skrill
Neteller
UK Bank Transfer
Klarna
Trustly
---
How to Buy Netflix Shares
As soon as your account has been funded, you can proceed to invest in Netflix! Firstly, type 'NFLX' into the search box at the top of the page, and then opt to trade.
An order box will now appear. The only thing that you need to specify is the amount you wish to invest – once you are happy with everything, click confirm the trade to complete your Netflix share purchase.
Note: If you are buying Netflix outside of standard market hours (9.30 am to 5.00 pm EST), you will need to set an order for later. Your share purchase will then be completed when the markets open.
Is It a Good Idea to Buy Netflix Shares?
The reduction in subscriber numbers and the assertion that this trend looks set to continue are undoubtedly worrying for investors.
Companies like Apple continue to grow their streaming service by adding high-quality content, which has become an issue for Netflix. Although Netflix does have hugely-popular content, such as Stranger Things and Squid Game, the frequency of this blockbuster content is slowing down. This is reducing market share and allowing the company's rivals to take advantage.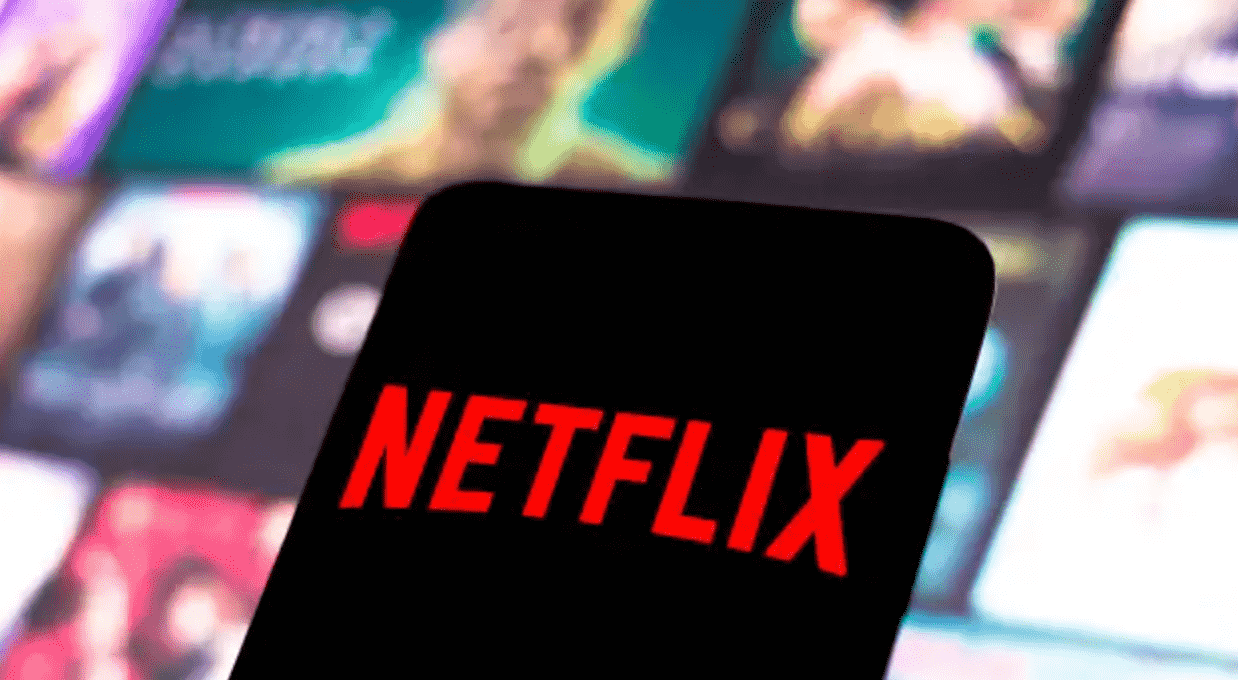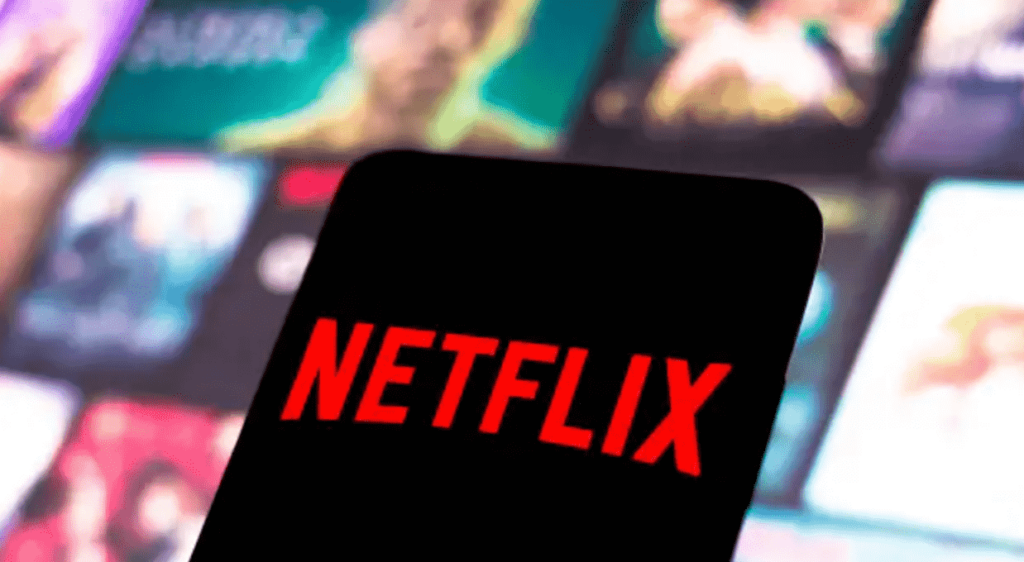 All of this is coming at the same time as record-high inflation, which has forced Netflix to increase its monthly subscription fee. Again, consumers have viewed this unfavourably, as they believe they are paying a higher price for poorer content. Ultimately, Netflix has to do this since it doesn't generate revenue from any other verticals, unlike Amazon and Apple.
If Netflix were to recover, the company would need to develop some additional revenue streams and stop relying on subscription fees. One avenue could be to create a gaming service (like Twitch) since the company already has the necessary interface to make this a possibility.
Conclusion
To summarise, Netflix has undoubtedly had a remarkable journey since its NASDAQ listing, although the recent slowdown (and loss) in subscriber numbers is worrying. If Netflix can get back to producing high-quality content and perhaps launch some new verticals, it could help turn the company's fortunes around.
If you're looking to buy Netflix shares today, we recommend using an FCA-regulated broker, which allows you to benefit from investor protection within the UK.
Other Tech Shares
Looking to invest in other tech shares? Check out some popular companies below:
Frequently Asked Questions on Netflix Shares
How much were Netflix shares when the firm first went public?
How much does it cost to buy Netflix stocks in the UK?
Does Netflix pay dividends?
Will I need to pay a conversion charge to buy Netflix stocks in the UK?
What is the minimum number of Netflix shares that I can buy?