How to Buy Apple Shares (AAPL) in UK | Beginner's Guide
Fact Checked
Everything you read on our site is provided by expert writers who have many years of experience in the financial markets and have written for other top financial publications. Every piece of information here is fact-checked.
Disclosure
Please note that we are not authorised to provide any investment advice. The information on this page should be construed for information purposes only. We may earn commissions from the products mentioned on this site.
Listed on the NASDAQ exchange, Apple is now a member of the trillion-dollar valuation club, so it should come as no surprise that many investors want to buy Apple shares. If you want to get your hands on some Apple shares of your own, you will need to use a UK stockbroker that gives you access to the US markets.
In this guide, we explain how to buy Apple shares online in the UK. Not only do we explain what you need to consider before investing in Apple, but we also review some popular UK stockbrokers and provide a step-by-step walkthrough of how you can buy Apple shares online.
How to buy Apple Shares in UK – Step-by-Step Guide
✅ Step 1: Open an account with a regulated broker
Visit your chosen broker's website and sign up. Provide the required details and choose a username and password.
🔎 Step 2: Verify your account
Most UK-based brokers will require you to verify your account by uploading proof of ID and proof of address.
💳 Step 3: Fund your account
Meet your broker's minimum deposit threshold by funding your account using one of the platform's supported payment methods (e.g. credit/debit card).
🛒 Step 4: Buy Apple shares
Type "AAPL"  into the search bar and click on 'Trade'. Enter your desired investment amount and confirm the trade.
Find a UK Stock Broker That Offers Apple Shares
Although Apple is listed in the US, buying its shares from the UK is actually very straightforward. All you need to do is find an online share dealing platform that gives you access to the NASDAQ exchange, deposit some funds, and then choose how much you wish to invest.
With that said, you do need to ensure that your chosen broker is regulated by the FCA so that you are afforded a high level of investor protection within the UK.
To help you along the way, below you will find some popular UK stockbrokers to buy Apple shares.
1. IG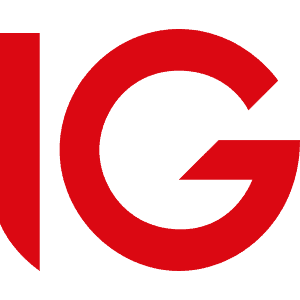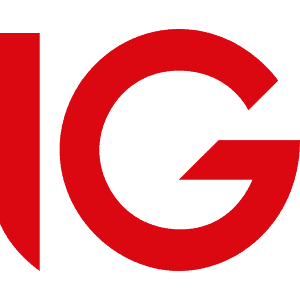 Launched over 46 years ago, IG is one of the oldest brokerage firms in the UK trading space. With more than 10,000 shares hosted on the platform, you will have access to assets in the UK and international markets. This means that you can easily buy Apple shares online.
In terms of pricing, you will pay an entry rate of £8 per trade, so irrespective of how much you invest you will always pay the same. If you are an active trader and manage to place 3 or more orders in the prior month, you will get your share dealing charges down to £3.
Across thousands of equities, ETFs, and mutual funds, IG allows you to create a highly diversified portfolio online. This can be achieved via your main desktop device or mobile phone. Regarding the latter, IG offers a trading app that is available on both iOS and Android. When it comes to funding your account, IG accepts debit/credit cards, bank account transfers, and PayPal. Each method has a £250 minimum deposit amount.
We should also note that IG offers spread betting and CFD trading facilities. This might be useful for traders that wish to place more sophisticated trades on Apple. For example, you will have the capacity to apply leverage of up to 1:5 on Apple shares (more if you are a professional client), and even open short position. Finally, IG is heavily regulated, including an all-important license with the FCA, alongside a number of international regulators.
| | |
| --- | --- |
| Stock Trading Fees | £8 per trade (£3 for active traders) |
| Deposit Fees | Between 0.5% and 1% for instant deposits |
| Withdrawal Fees | No |
| Inactivity Fees | £12 per month after 24 months |
| Monthly Account Fees | No |
Sponsored ad. Your capital is at risk.
Research Apple Shares
While you might have your heart set on buying Apple shares right now, it's also good to perform some independent research. This will ensure that you have a firm understanding of both the risks and rewards of owning Apple shares. With that in mind, below we outline some fundamental data on the tech giant.
Apple Shares Price History
Although Apple is often regarded as a new-age technology innovator, the firm actually went public way back in 1980. Apple opted for the tech-orientated NASDAQ exchange over the NYSE, and its shares were initially priced at $22 each. At the time of writing in July 2020, these very same shares are worth over $372. This puts Apple shares into 'all-time high territory', meaning that the company has never been worth more.
However, it is crucial to note that Apple has facilitated four stock splits since it went public in 1980. This makes a huge difference when determining how much the company has grown. This includes a 7-for-1 split in 2014, and a 2-for-1 in 1987, 2000, and 2005. In simple terms, had you bought 1,000 Apple shares in 1980, you would now be holding 56,000 shares. Initially, this would have cost you $22,000 ($22 x 1,000 shares).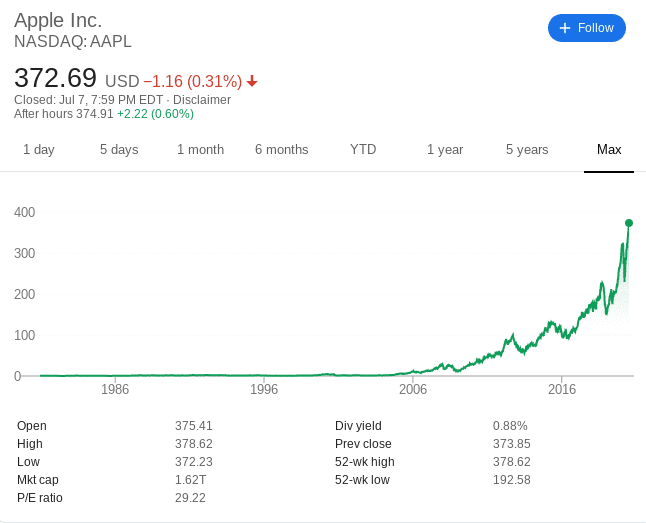 So, at a current rate of $372, those 56,000 shares would now be worth $20.8 million. With that being said, it is also important to take a look at the shorter-term picture. Many investors purchased Apple shares in March 2020, as they were selling at a major discount. This is because of the wider impact of the coronavirus pandemic. For example, while the Apple shares price was $323 in January 2020, just two months later the same shares were worth just $224.
This represents a two-month decline of 30%. But, not only did the stocks regain those losses at the turn of June 2020, but they have since continued to move northwards and is now one of the largest 5G stocks. As such, had you invested in Apple shares in March 2020, at today's prices you would be looking at gains of over 66%.
November 2020 Update: Since writing this guide on how to buy Apple shares, the tech-giant has executed a further stock split. This was initiated on August 28th on a 4-for-1 basis. As such, were you in possession of 10 Apple shares prior to this date, you would now be holding 40.
Apple Dividend Information
Unlike other Big Tech companies listed on the NASDAQ (namely Amazon, Google, Facebook, and Netflix), Apple does pay dividends. This allows you to combine an ever-growing share price with regular income payments.
Although this will be the case four times per year, the dividend yield on Apple shares is relatively low compared to other US firms. In fact, it sits below the 1% mark at the time of writing.
Why Do People Invest in Apple Shares?
So now that you have a bit of background information on the history of the Apple shares price, let's take a closer look at what the future holds for the tech giant. As such, below we list some of the main elements to keep in mind when buying Apple shares.
Mountain of Cash Reserves
Opponents of Apple as a viable long-term investment will argue that growth in its core iPhone revenues is somewhat slowing. However, let's not forget that Apple has some of the largest cash reserves not just in the US – but globally.
In fact, as of Q2 2020, this stood at a whopping $192 billion. The likes of Amazon and Facebook – although nothing to be scorned at – are holding a fraction of this at $49 billion and $60 billion, respectively. Crucially, having such a large free cash flow position is beneficial for two key reasons.
Firstly, the firm will have no issues weathering a potential COVID-19-related storm. Whether that's in reduced sales or supply chain distributions, Apple shareholders have little to fear. Secondly, a near-on $200 billion war chest will allow Apple to continue its diversification endeavours. This includes the launch of new, innovative products and services, as well as acquisitions. Regarding the latter, this includes the recent purchase of NextVR – a virtual reality firm that specializes in sporting events.
Services Division Remains Key for Apple Shareholders
When newbie investors think of Apple, they often hone in on its core iPhone range. While this is still the de-facto revenue source for Apple, the firm is allocating more and more resources into its services division. In 2019 alone, Apple launched four new services to the global markets.
This includes its streaming TV service, gaming streaming, news subscriptions, and even a credit card. Crucially, 2019 saw Apple grow its service-related revenues by 16% in 2019 – amounting to just under 1/5 of its total income. As noted above, such a strong free cash flow position will allow Apple to continue to increase its exposure in the services arena.
Speed in Recovering COVID-19 Losses
Very few companies avoided the wider stock market crash that occurred in March 2020. As per investor concerns on the impact of COVID-19, heaps of major companies lost anywhere between 20% to 50% in the space of just a few weeks. As we covered earlier, Apple shares lost in the region of 30% in the said period.
However, come early June 2020, Apple had recovered all of these losses. In fact, not only did Apple shares get back to pre-March 2020 levels in the space of two and a half months, but the upward trajectory has not stopped.
Open an Account and Deposit Funds
Once you have gone through the process of performing independent research on Apple shares, the next step is to open an account with your chosen UK stockbroker. Regardless of which platform you decide to sign up with, the process remains largely the same. For example, you will need to provide some personal information, deposit funds, and then proceed to buy shares in Apple.
To show you how seamless the process is, below we show you how to invest in stocks in just a few steps.
You will first need to visit your broker's website and elect to register an account. Most brokers will then ask you to provide the following personal information:
Full Name
Home Address
Date of Birth
National Insurance Number
Email Address
Phone Number
Following this, you will likely be asked to verify your identity. This will ensure that any deposit limitations are lifted and that you can withdraw funds without encountering any delays. Usually, this involves uploading a copy of your:
Passport or Driver's License
Recent Utility Bill or Bank Account Statement
Once you've uploaded the above documents, you will then be able to add some funds to your account. You will need to meet a minimum deposit threshold, which varies from broker to broker. Some popular supported payment methods include:
Debit Cards
Credit Cards
Paypal
Skrill
Neteller
UK Bank Transfer
How to Buy Apple Shares
As soon as your brokerage account has been funded, you can then buy Apple shares. Firstly, enter 'Apple' into the search box on your trading dashboard. Once the result pops up, click it.
You will then see an order box. If you are happy to take the current market price on Apple, all you need to do is enter the amount that you wish to invest. To complete your Apple share purchase, click on the 'Open Trade' button.
Note: If you are buying Apple shares outside of standard market hours (9.30 am to 5 pm, Eastern Standard Time), you will need to click on 'Set Order'. Your Apple share purchased will then be completed when the markets open.
Conclusion on Apple Shares
It should come as no surprise to learn that Apple is one of the most popular shares with equity investors. With a market capitalization of over $1.6 trillion, there really is no knowing just how big this tech giant can become. When you factor in its cash reserves of just under $200 billion, Apple is armed with all of the required tools to continue its diversification and acquisition objectives.
This is crucial for Apple shareholders, as it reduces the risks of being overexposed to its core iPhone division. As such, Apple services – such as its TV and gaming streaming subscriptions, continues to grow year-on-year.
Other Tech Shares
Looking to invest in other tech shares? Check out the companies below.
Frequently Asked Questions on Apple Shares
How much were Apple shares when the firm first went public?
How much does it cost to buy Apple shares in the UK?
Does Apple pay dividends?
Will I need to pay a conversion charge to buy Apple shares in the UK?
What is the minimum number of Apple shares that I can buy?