Best Hydrogen Stocks UK to Watch
Fact Checked
Everything you read on our site is provided by expert writers who have many years of experience in the financial markets and have written for other top financial publications. Every piece of information here is fact-checked.
Disclosure
Please note that we are not authorised to provide any investment advice. The information on this page should be construed for information purposes only. We may earn commissions from the products mentioned on this site.
The UK, US, and Europe have all made a transition to clean energy sources and electric vehicles as part of their economic recovery plans in the aftermath of the coronavirus pandemic.
In this guide, we will review some of the popular hydrogen stocks that are available in the UK.
Key Takeaways
Hydrogen stocks are shares in companies that have exposure to the manufacture of hydrogen.
These companies primarily include those that produce hydrogen fuel cells, although many also sell hydrogen gas and alternative energy production equipment.
When choosing hydrogen stocks UK, users may want to look at factors such as the company's cash flow and P/S ratio to determine whether a stock is undervalued or not.
 Hydrogen Stocks UK – Reviewed
Before we take a look at some of the popular Hydrogen stocks in more detail, here's a quick look at the stocks in this sector.
Linde PLC (LIN)
Cummins Inc (CMI) 
Brookfield Renewable (BEP) 
Bloom Energy Corp (BE) 
Plug Power Inc (PLUG) 
Hydrogen Stocks UK Reviewed
For those looking to invest in the hydrogen sector, here is a review on 5 available hydrogen-based stocks in the market.
1. Linde PLC (LIN)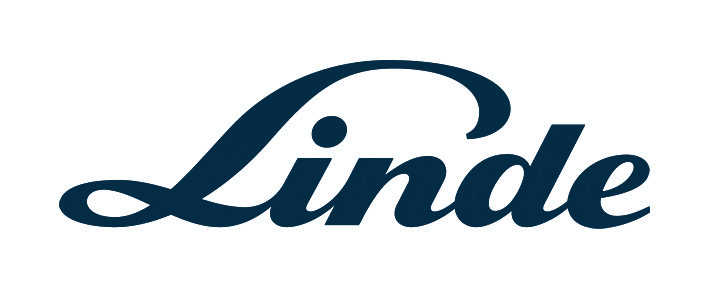 Linde is a multinational chemical company headquartered in the UK, primarily focusing on manufacturing and distributing atmospheric gases. The company has massive exposure to hydrogen, as it is a member of the Hydrogen Council and is heavily invested in hydrogen vehicles and wind plants that produce hydrogen.
During Linde's Q3 2021 earnings call, the company's CEO noted that it has 260 hydrogen-related products in the works. This represents a potential source of income and combines effectively with the company's scheduled $13.4bn workload. Linde's strong financial position means the company's shares have steadily risen over the past year and are up over 27% at the time of writing.


Another significant aspect related to investing in Linde is that the company consistently raises dividends. According to DividendMax, Linde offers a current yield of 1.4% and makes dividend payments four times per year. Dividends have been increasing annually for over 25 years as well.
Sponsored Ad. 68% of retail investor accounts lose money when trading CFDs with this provider.
2. Cummins Inc (CMI)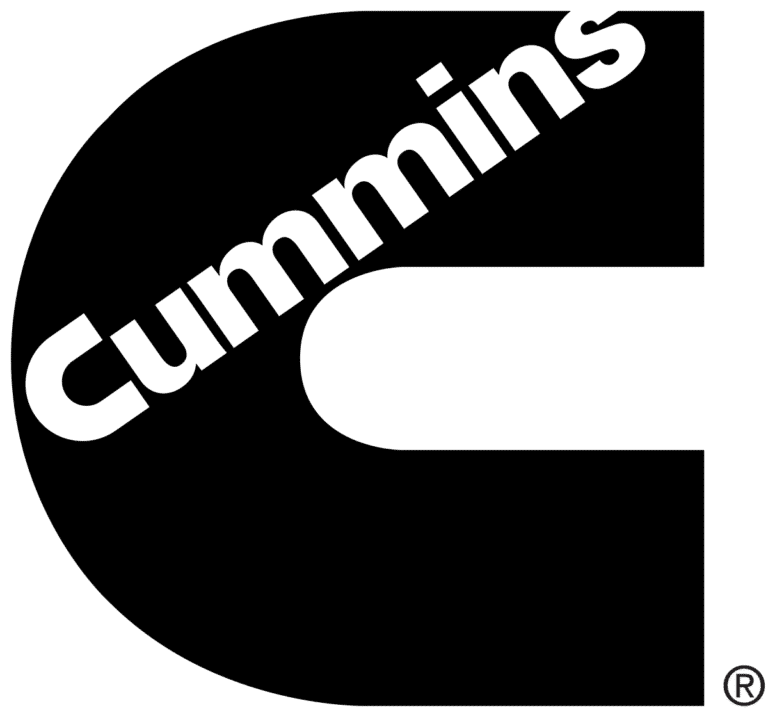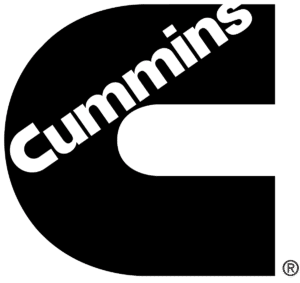 Cummins (CMI) is an industrial giant with a 101-year history. This company is known for its fossil fuel-powered diesel engines, but Cummins has increasingly invested in green energy in recent years.
The company has used its name recognition to strike big deals with governments and other industrial corporations. Cummins fuel cell technology is powering a passenger train in France, dozens of buses in China, and trucks across Europe. In addition, Cummins recently received a $2 million research grant from the United States Department of Energy to help lead the transition from grey hydrogen – which relies on natural gas – to green hydrogen. Analysts inside Cummins expect green hydrogen fuel cells could bring in as much as $400 million in revenue by 2025.


Cummins isn't a high yield investment like many of the other energy stocks on our list. Most of this company's bottom line comes from its fossil fuel engines, and that will continue for many years to come. Still, Cummins benefited from the boom in industrial output and retooling during the coronavirus pandemic. Shares gained 27% in 2020 and 115% since the March stock market crash in 2021.
3. Brookfield Renewable (BEP)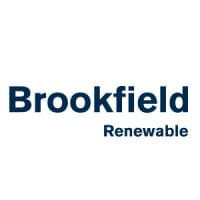 Another of the available shares to invest with exposure to hydrogen is Brookfield Renewable. Brookfield Renewable is a renewable power company headquartered in Toronto, which is controlled by Brookfield Asset Management. The company owns a vast range of wind farms, solar facilities, and storage facilities, providing capacity for over 20 gigawatts of power. Notably, Brookfield has a partnership with another hydrogen stoc on our list (Plug Power), which sees it provide electricity for liquid hydrogen production.
Through this partnership, Brookfield Renewable gains exposure to hydrogen and provides an indirect way for investors to reap the rewards as this energy source grows in popularity. The collaboration between Brookfield Renewable and Plug Power creates 'green hydrogen', which uses 'cleaner' sources in the production process.


Shares are currently down by around 31% since January 2020. The company has recently agreed to purchase three solar energy development projects to allow Brookfield to increase its solar output. Furthermore, the company even offers a 3.58% dividend yield to investors.
4. Bloom Energy Corp (BE)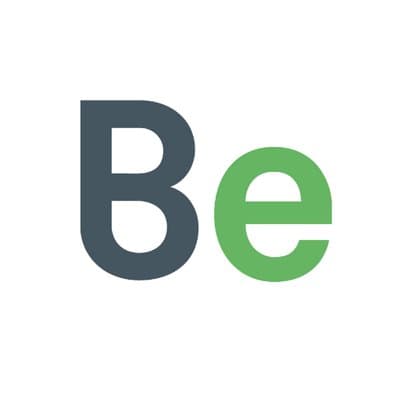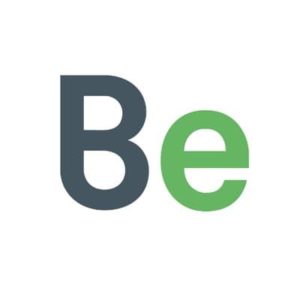 Bloom Energy (BE) produces industrial-sized generators that companies can use to power their offices or industrial operations. What sets Bloom's electrolysers apart is that they burn completely clean hydrogen – it doesn't require natural gas and produces just water as a by-product.
Each of Bloom's generators can deliver between 200 and 300 kW of power, and they're modular so that customers can purchase as many units as they need. Another feature is that the generators can run on natural gas or biogas in addition to hydrogen, which makes them more flexible depending on the price of natural gas.


Bloom Energy shares grew 277% over the past year, despite many companies looking to cut costs during the coronavirus pandemic and holding off on new energy equipment purchases. Still, Bloom is risky. As recently as 2019, 57% of the company's revenue came from just 2 customers, and Bloom isn't projecting profitability until 2025 at the earliest.
5. Plug Power Inc (PLUG)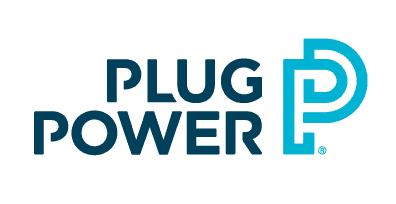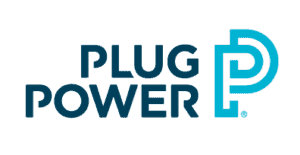 Plug Power (PLUG) was one of the popular hydrogen stocks in 2020. The company gained more than 1,000%, following on the heels of an already impressive 155% gain in 2019. Much of investors' enthusiasm was driven by changes at Plug, too, as opposed to by external news. Plug Power shares soared after it acquired competitors United Hydrogen Group and Giner ELX and after it beat analysts' expectations for second-quarter earnings.
Plug Power's focus is on converting battery-powered industrial equipment to use hydrogen fuel cells. That means companies can eliminate emissions from their forklifts and other big machinery while cutting down on energy costs. The plug has managed to ink big deals with manufacturers and retailers, including Walmart.


Bears, on the other hand, point to a staggering 36.2 price-to-sales ratio and negative cash flow.
What are Hydrogen Stocks?
Hydrogen stocks are shares of any company that is involved in the development or sale of hydrogen fuel cell technology. The definition of hydrogen stocks is very broad. So, many companies that only have a small investment in hydrogen technology may be considered hydrogen company stocks by some investors but not by others.
As the companies we highlighted above demonstrate, there are many different ways that companies can approach the hydrogen economy. For example, they can make electrolysers and motors like Ballard Power Systems and Cummins. They can focus on modular hydrogen power generators like Bloom. They can modify existing battery-powered systems to use hydrogen-like Plug Power. Or, they can work on distributing hydrogen for electric vehicles like FuelCell Energy.
Are Hydrogen Stocks a Valuable Investment?
Hydrogen technology has been under development for a long time. Many of the popular hydrogen companies have been around for decades, even though they've only recently IPO'd or made it on investors' radars. The long timeline for hydrogen fuel cell development, from inception to design to production, combined with the historically low demand for hydrogen fuel, all work against hydrogen stocks.
That said, it's clear that the demand for more clean energy and fewer fossil fuels is increasing. Many countries, particularly in Europe, are taking the threat of climate change seriously and see renewable energy as a necessary solution. At the same time, cheap clean energy technology like hydrogen could find an enormous market in developing countries in Southeast Asia and Africa. Energy demand in these regions is accelerating year after year.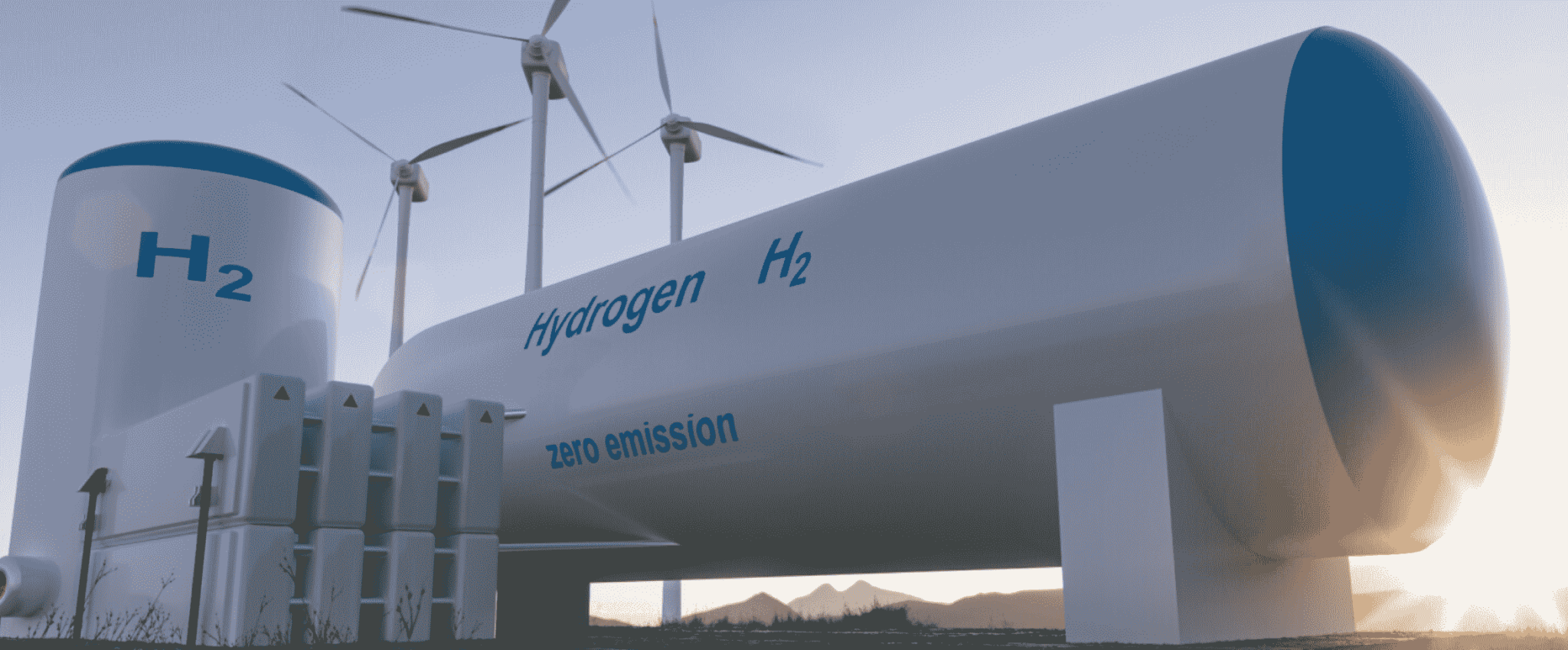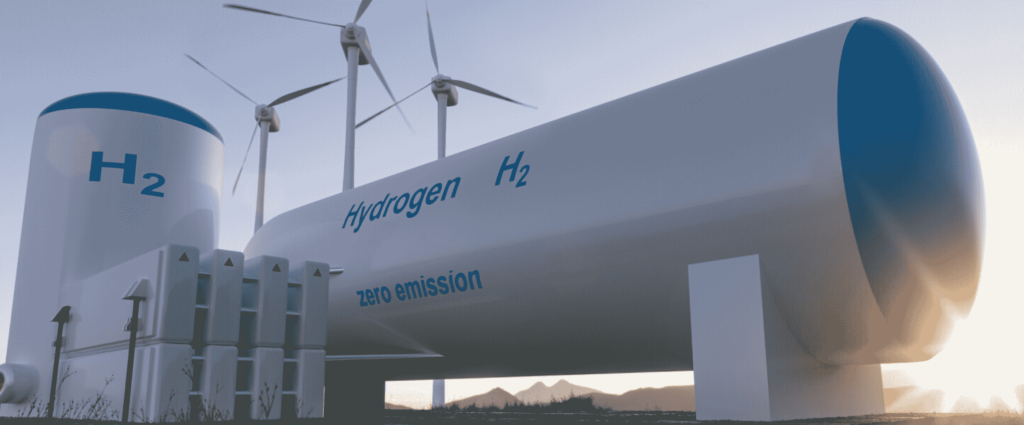 Electric vehicles can be fully zero-emission if they are charged with electricity produced by wind and solar, so hydrogen isn't the only energy option on the table. At the same time, hydrogen fuel could potentially replace oil as a portable, distributable fuel source available at fuelling stations around the world.
One real breakthrough to watch for is the development and widespread adoption of hydrogen-powered tractor-trailers, since these could replace diesel-powered trucks and spur the development of hydrogen fuelling stations. In turn, these would make hydrogen vehicles easier for consumers to use.
Ultimately, your investment choice should only be made after you analyse the sector and review the available stock options on your own.
What to Look For in Hydrogen Stocks
There are dozens of hydrogen company stocks available in addition to the ones we reviewed above. You can analyse the different options by comparing them on multiple factors.
First, it's important to understand the niche that a specific hydrogen technology company is targeting- whether the company is building hydrogen-powered motors or distributing hydrogen fuel.
Once you determine that, you may choose to look at how in demand that niche is already or is likely to be in the future as hydrogen stocks develop further. You may also check whether there are other hydrogen stocks occupying a similar niche that could be competitors.
Next, take a close look at the company's fundamentals. Many hydrogen fuel cell company stocks are unprofitable and expect to remain so for years to come. However, you can also choose to compare one company's price-to-sales ratio and revenue growth against other hydrogen technology stocks and against renewable energy stocks as a whole. That will give you an idea of whether the company is potentially overvalued or undervalued at the current stock price.
Finally, it's worth finding out what analysts and professionals think about a hydrogen stock. Many UK stock brokers offer analyst ratings for the stocks they offer or in-house analysis.
Hydrogen Stock Brokers UK
In order to purchase shares of hydrogen company stocks in the UK, you'll need a stock broker. Many hydrogen stocks trade on the NASDAQ or NYSE markets in the US, so look for brokers that offer access to these exchanges.
Below, we have reviewed a couple of stock brokers that allow users to invest in hydrogen stocks in the UK.
1. eToro 
eToro
is a popular broker that provides hydrogen stocks in the UK With this trading platform, users have the opportunity to trade CFDs (contracts for difference) with 0% commission or opt to purchase and sell shares outright. Furthermore, eToro offers access to dozens of markets around the globe and more than 800 different stocks.
With eToro, you get access to a proprietary charting and analysis suite that includes more than 100 built-in technical studies. You may also set price alerts, see what the market thinks about a particular hydrogen stock, or find analysts' price targets for any company. eToro's platform is available as a mobile stock app, too, so you may purchase and sell shares on the go.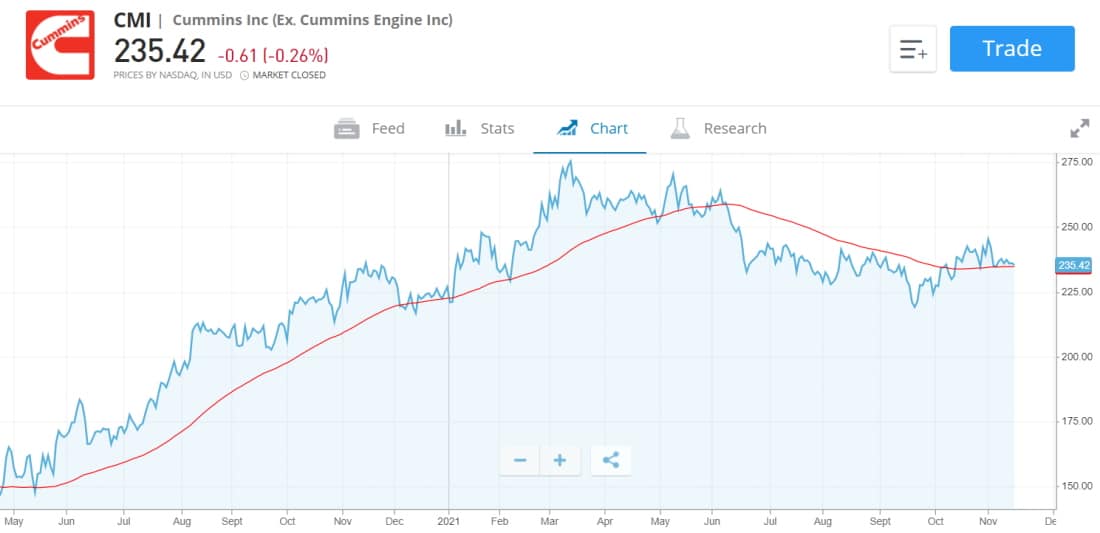 eToro also has a social trading network that puts you in contact with millions of traders from around the world. In addition, eToro supports copy portfolios, so users can instantly invest in a portfolio of renewable energy companies in just a few clicks.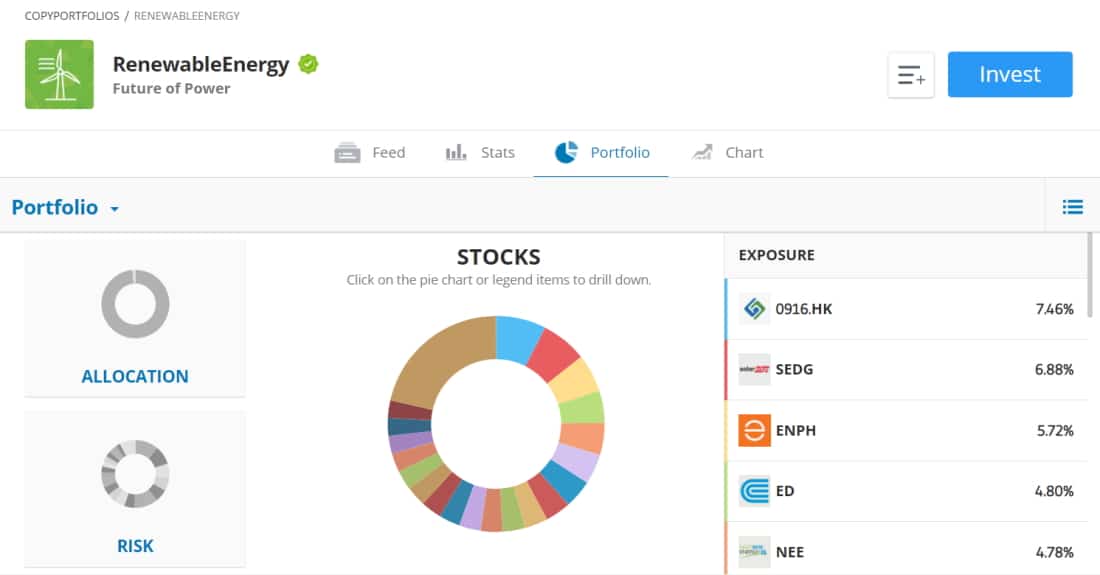 eToro is regulated in the UK by the Financial Conduct Authority and all UK accounts are protected under the Financial Services Compensation Scheme (FCA). The broker also offers 24/5 customer support in case you ever need help with your account.
| | | | | | |
| --- | --- | --- | --- | --- | --- |
| Stock Broker | Minimum Deposit | Fractional Shares? | Pricing System | Cost of Buying Stocks | Fees & Charges |
| eToro | $10 | Yes – $10 minimum | 0% commission on ALL real stocks, spreads for CFDs | Market spread is not included when buying real stocks | No Deposit fees, $5 withdrawal fee, $10 inactivity fee, no account management fees. |
Sponsored ad. 68% of retail investors lose money trading CFDs at this site
3. Degiro 
Degiro is an award-winning brokerage with a lot to offer UK traders and investors. To start, this trading platform gives you access to more than 50 different markets around the globe, encompassing thousands of shares. Degiro only offers share dealing, not CFDs, but you can trade options for many of the stocks that this broker carries.
Degiro has an inexpensive free structure for trading. Degiro charges €0.50 + $0.004 for trading hydrogen stocks in the US and £1.75 + 0.014% for trading on the London Stock Exchange. There are also no deposit, withdrawal, or inactivity fees to worry about with this broker.
Degiro's trading platform is fairly comprehensive, too. It's available for web and mobile and offers watchlists, technical charts, performance tracking, and a market news feed.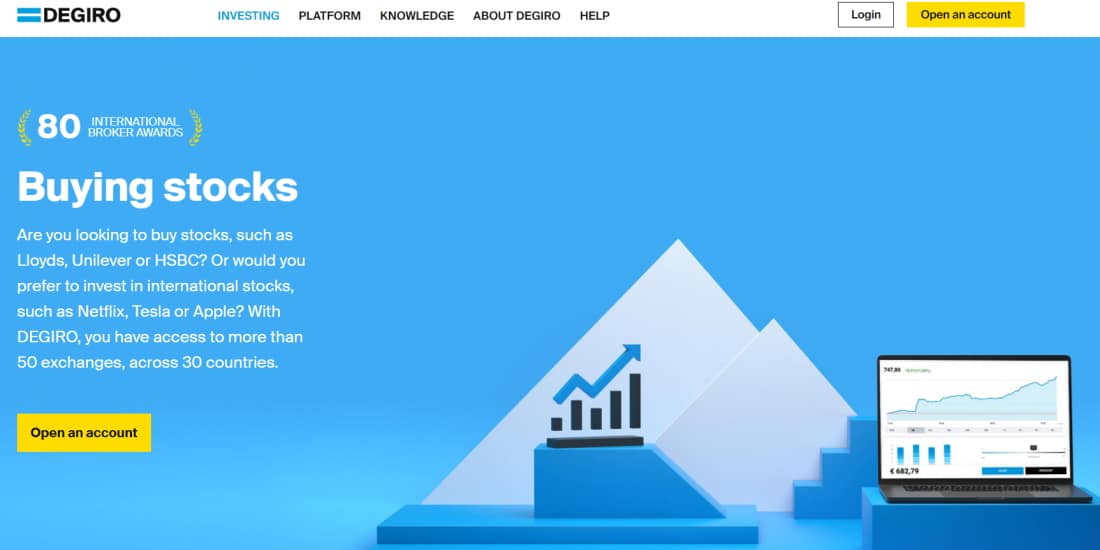 Degiro is regulated by the Financial Conduct Authority in the UK and accounts are covered by the Financial Services Compensation Scheme. The company's customer service is available during normal market hours. One thing to note is that Degiro doesn't offer demo accounts, so the only way to really test out this platform is with live trading.
Sponsored Ad. Your capital is at risk
Steps to Invest in Hydrogen Stocks UK
If you have decided to invest in Hydrogen stocks, you may choose to do so with a suitable broker that can provide you with low fees on trades, multiple stock options and various tools & features that will help in your investment process.
After selecting a stock broker, here is how you can begin your investing journey.
Step 1: Account Creation
Head over to the homepage of your trusted broker and begin the account set-up process. You will be required to fill in your personal details – including your full name, email address and mobile number. Create a username and password for the platform to continue.
Step 2: Verifiication Documents
Most regulated brokers will only let you begin investing after completing an account verification process . To do this, simply upload proof of ID (a copy of your driver's license or passport) and proof of address (a copy of a bank statement or utility bill). Once these documents have been uploaded, your broker should verify them in a couple of minutes.
Step 3: Deposit funds
The next step is to deposit funds into your trading account. Most brokers may support 1 or more of the following payment methods:
Credit card
Debit card
Bank transfer
e-wallet
Choose your preferred payment option and deposit the funds into your account.
Step 4: Invest in Hydrogen Stocks
Once your account has been funded, proceed to search for any Hydrogen stock or any other stock you wish to purchase on your platform's search bar. Fill in the amount you want to credit into the trade, and confirm your transaction.
 Conclusion
2021 was an enormous year for hydrogen stocks, and many investors are wondering if these companies could keep their growth streak alive in 2022. With advancements in hydrogen technology and a renewed economic focus on renewable energy, users could diversify their funds by investing in Hydrogen stocks.
However, users need to be aware that there is risk associated in every trade. Only invest in stocks after conducting your own separate research and analysis.
Frequently Asked Questions on Hydrogen Stocks
Is Tesla a hydrogen stock?
How is hydrogen fuel made?
What is grey hydrogen vs. green hydrogen?
What are hydrogen electrolyzers?
Does hydrogen energy compete with solar or wind energy?