Did you know that day trading is a popular trading strategy for beginners in the UK? Here's everything you need to know about day trading as well as the most popular UK day trading platform to use in 2022.
Thanks to online trading, it's more convenient than ever to make a living by day trading in the UK. With day trading, you buy and sell assets with the goal of closing out all of your positions by the end of the day. Day trading can be done with stocks, options, funds, forex, and more. Day trading can be rewarding, but it is also extremely challenging.
In this guide, we'll explain day trading for beginners and explore some day trading strategies and tips to help you get started. We'll also mention five brokers you can use to start trading in the UK and show you how to place your first day trade.
Key Points on Day Trading
Day trading is arguably one of the most popular trading strategies, particularly in the United Kingdom.
As the name suggests, day traders buy and sell financial assets within one trading day.
The main logic behind day trading is to purchase and sell various instruments before the market closes to capitalize on small price movements.
Day traders need to make fast, on-the-spot decisions, to make short-term profits after executing multiple trades in a relatively short amount of time.
68% of retail investor accounts lose money when trading CFDs with this provider.
What is Day Trading?
Day trading is the practice of buying and selling financial instruments in a single day. You might buy a stock or option in the morning and then sell it a few hours later before the end of the trading day. Whether you hold for a few minutes or a few hours, one tenet of UK day trading is that you should close out all of your positions by the end of the day.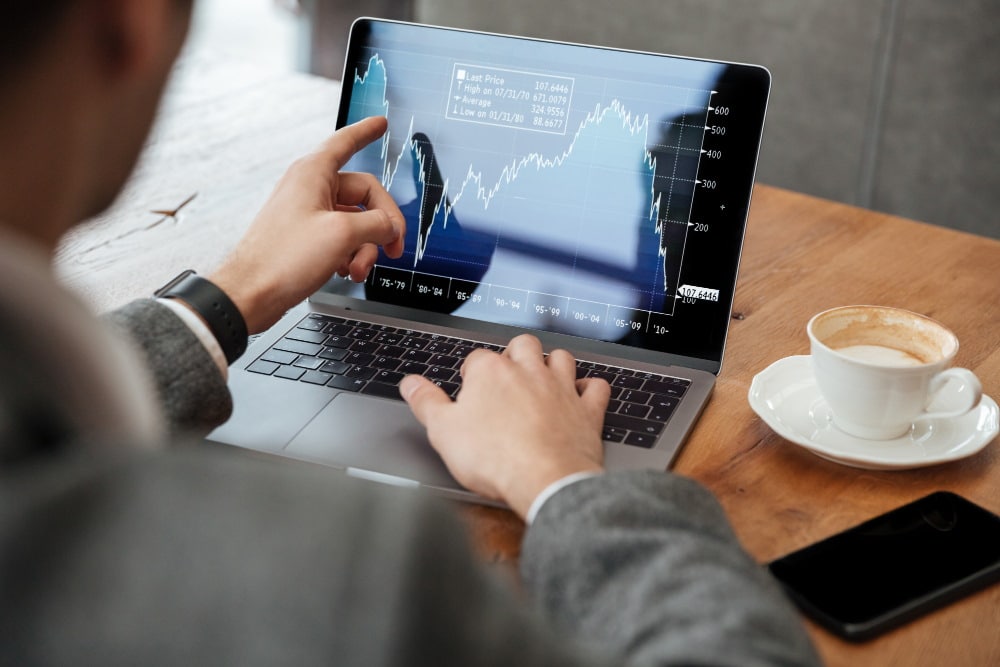 Since the timeframe for holding positions is so short, most day trading strategies focus on making many small gains. For example, you might place dozens of trades in a single day, each of them only returning around one or two percent. Place enough winning trades, though, and those gains can compound into a significant amount over time.
Another important thing to keep in mind when day trading in the UK is that minimizing your losses is critical. You don't have to win every trade, but you do have to prevent any single loss from wiping out a whole day's worth of successful trades. For that reason, day traders rely heavily on risk management tools like stop losses.
One of the exciting things about day trading is that it can be done with a wide variety of different assets. Let's take a closer look at some of the types of assets that day traders favor.
Day Trading Stocks
Buying and selling stocks is one of the most common ways to get involved in day trading. You can buy shares of major UK companies like Royal Mail, Tesco, or BP, or look internationally to trade on movements in the price of companies like Amazon and Facebook.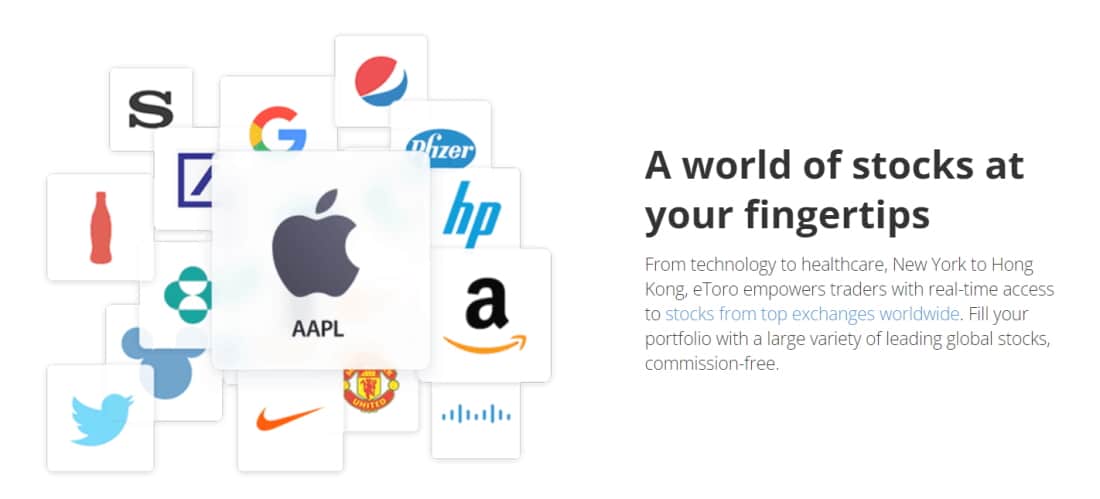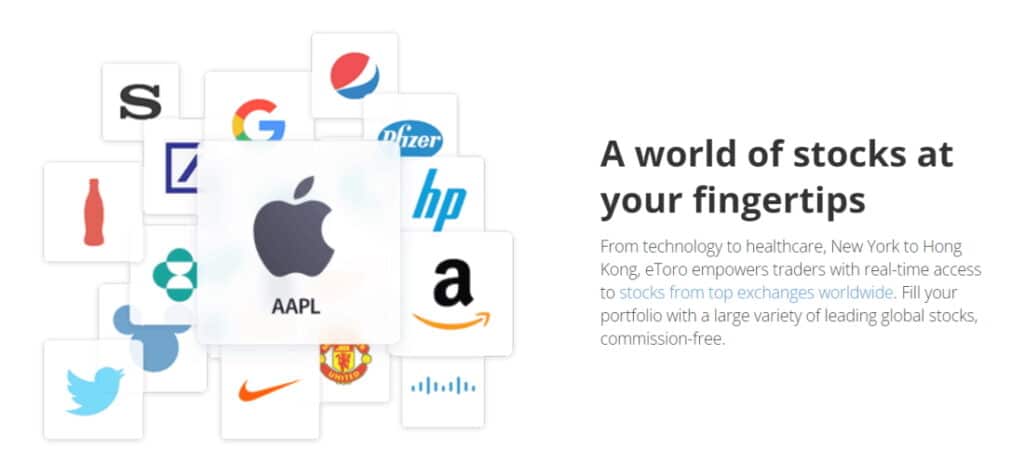 You can also try day trading penny stocks. Penny shares are typically extremely volatile, which makes them prime targets for short-term trading. Just make sure you know what you're getting into when trading these shares, as they're not subject to the same regulations as blue chip stocks.
When day trading stocks, look for major events like company announcements and earnings reports that are likely to cause big swings in share prices. Day trading in the UK is less about finding undervalued stocks or growth stocks compared to long-term investing. Rather, the goal is to spot short-term price changes that happen throughout the trading day.
Day Trading ETFs
Day trading ETFs (exchange-traded funds) can be tricky since these funds are typically less volatile than individual company shares. After all, the price of a single ETF is influenced by dozens or hundreds of price changes that can counteract each other.
However, some ETFs do make big swings based on news. For example, a tech-focused ETF might suddenly jump in response to a positive earnings report by Netflix or a regulatory win for the industry. Country-specific ETFs can also react to the news, leaving day traders an opportunity for profit.
Day Trading Crypto
Cryptocurrency is relatively new to traders, but coins like Bitcoin have quickly become popular among UK day traders. Digital coins experience much more volatility than traditional currencies, and the price can skyrocket or fall suddenly based on just rumours. Be cautious when trading lesser-known cryptocurrencies, as they are subject to many of the same fraudulent schemes as penny shares.
Forex Day Trading
Forex trading is another popular target for day traders. The forex market operates 24 hours a day, five days a week, so you can day trade forex outside of standard UK market hours. That's ideal for beginner day traders who want to trade in the mornings or evenings around a full-time job.


There are several other advantages to day trading forex. Most UK forex brokers offer leverage, which enables you to multiply your return from small price changes and short trading windows. In addition, you can use forex signals and forex robots to put your trading on auto-pilot.
Day Trading Options
Day trading options are somewhat complicated since the value of options contracts depends on time as well as the price of the underlying asset. However, options open up a whole world of day trading strategies since you can hedge your bets and profit even if the market moves sideways.
Day Trading for Beginners
Why turn to UK day trading instead of medium or long-term investing? The type of trading that's most suitable for you ultimately comes down to your financial goals and how much effort you're willing to put into trading. However, there are some clear advantages to day trading.
Compound your account
The number one advantage of day trading is that you can compound your account balance. You might trade all of the money in your account several times in a single day, as opposed to once a year for long-term investing.
Even if you only make a profit of 1% per day, that's more than a 30% return after a month of trading. As your account size grows, you can potentially make bigger bets and compound your returns even more.
This is why day trading can possibly be more lucrative than long-term investing if done properly. £100 compounded at 1% daily by day trading would be worth £3,700 after a year of trading. If you earn, say, a 10% annual return by investing in FTSE 100 shares, you'd only end up with £110 at the end of the year.
Minimize overnight risk
Another important aspect of day trading is that it minimizes or eliminates overnight risk. Particularly in the stock market, prices can jump up or down overnight in response to news and earnings reports. Holding positions overnight exposes you to these price jumps, and there's very little you can do to exit a position outside of market hours.
Day trading is exciting
For many traders, day trading is simply exhilarating. It requires a unique mix of strategy, focus, cunning, and dedication. This is part of what makes day trading for beginners particularly exciting. There are few things quite like putting your money on the line every day and getting immediate feedback about whether your trade was good or bad.
Define your own goals
While day trading is a significant time commitment, it also allows you to set your own goals to some extent. You can choose your own hours and decide whether to spend two hours day trading each day or eight.
If you're using day trading to supplement your income, you can even set a goal of a daily number of trades or a certain percent return for yourself. Once you reach that target, you can walk away from your computer for the rest of the day.
Day Trading Strategies
It's essential to approach day trading with a clearly defined strategy. There are hundreds of popular day trading strategies, many of which suit different types of traders or work towards different trading goals. To help you choose a strategy, let's take a closer look at three of the most popular day trading methods.
Momentum trading
One of the day trading strategies for beginners is momentum trading. With this style of trading, you simply ride price trends as they happen throughout the day. For example, when the price of a stock or currency is rising, buy it. As soon as the upward momentum starts to fade, sell your position.
When momentum trading, it's important to use momentum indicators like MACD and RSI. Generally, it is better to sell earlier rather than later – you want to lock in profits rather than hold too long and risk a trend reversal.
Scalping
Scalping is a very short-term day trading strategy that involves buying and selling on the scale of seconds to minutes. The idea is to make many small, profitable trades over the course of the day. Each trade may only yield a gain of 0.1% or so, but if you make a dozen of these trades in a single day the profits can add up.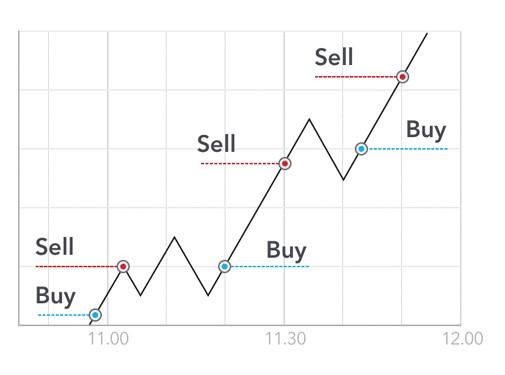 Scalpers often adopt strategies from momentum trading, looking to capitalize on short-lived trends. When scalping, it's important to limit your losses. A single large loss can wipe out a whole day's worth of small profitable trades.
Overbought and oversold trading
Many day traders buy and sell assets based on whether they are overbought or oversold relative to recent market conditions. Overbought and oversold levels are usually defined by technical indicators like RSI and Chaikin Money Flow. When an asset is oversold, buy it – and then sell as soon as the asset is no longer oversold according to the indicators you're using.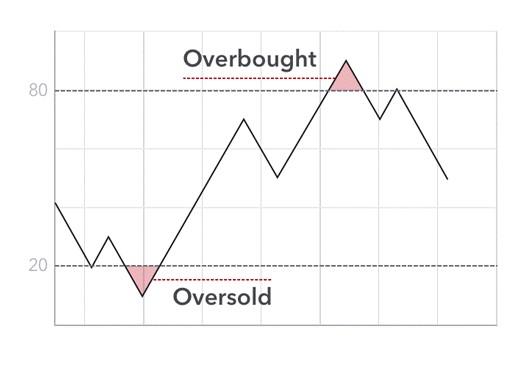 How to Read Candlestick Chart for Day Trading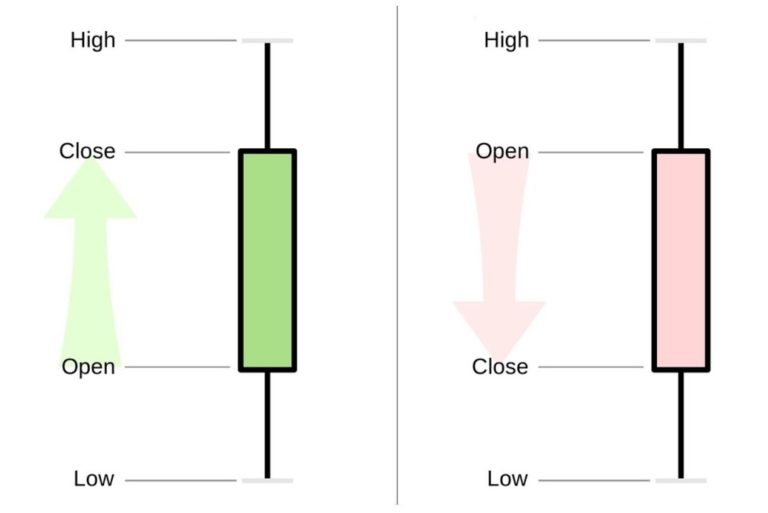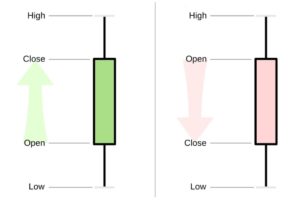 The key to learn day trading is understanding candlestick charts. A candlestick chart is the most common tool that day traders use for analysing price movements. A single candlestick has two parts, the box, and the wick. The box shows the opening and closing price of the time interval – the opening price is on the bottom if the price rises, or on top if the price falls. The wick shows the high and low for that time interval.
Candlesticks often show one minute's worth of price data. However, you can also look at candlesticks that span one second, 15 minutes, or an hour. Many charting platforms colour candlesticks greens when the price rises and red when the price falls.
Swing Trading vs Day Trading
Swing trading and day trading share many strategies in common. However, whereas with UK day trading you place multiple trades per day and exit all positions by the end of the day, swing trading takes place over several days to several weeks. Whereas day trading is often a full-time job, swing trading usually is not.
It is possible to take part in both day trading and swing trading. However, you'll need to look for different opportunities that match the different timeframes, even if you're using a single strategy.
Day Trading Software
Most day traders get trading software from their broker. Exactly what tools and features your day trading software includes can vary, but you generally need access to advanced candlestick charts with plenty of technical indicators and drawing tools. Many day traders also look for news feeds, social networks, stock scanners, and price alerts within their trading software.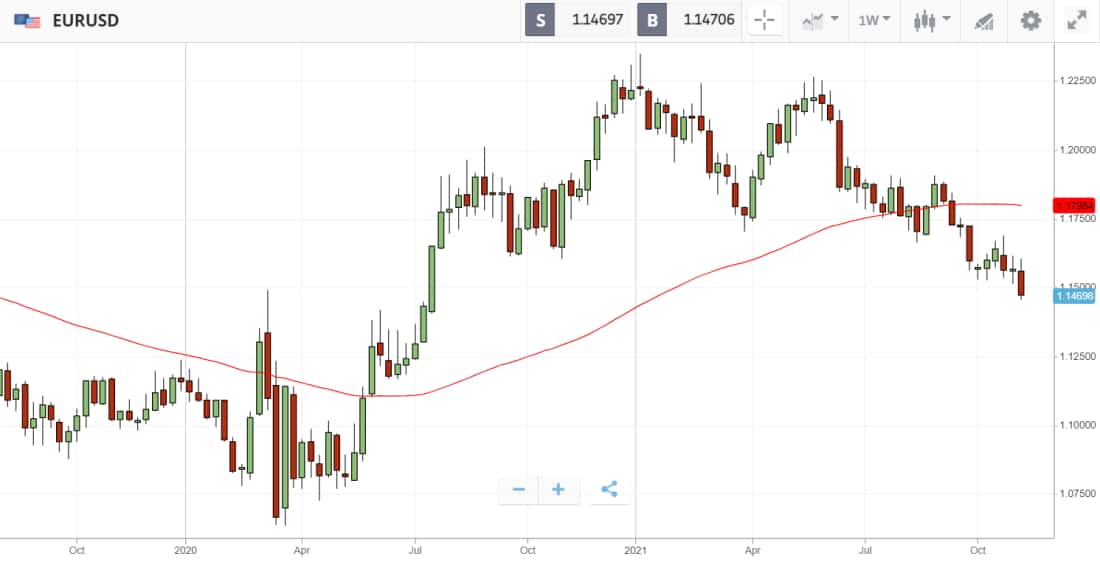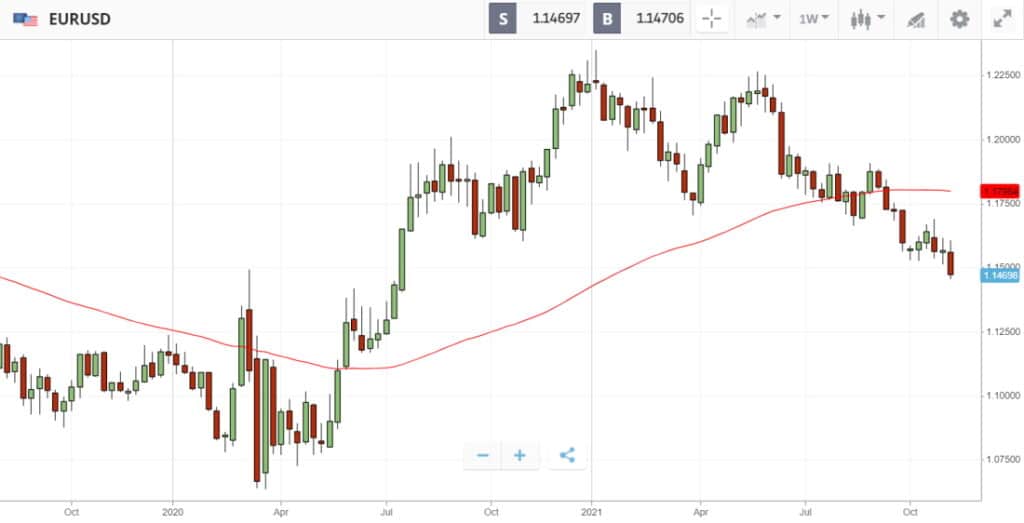 One important thing to consider when choosing a day trading software is whether or not you can create your own custom indicators. You might not need this functionality when starting out, but having the ability to build a personalized trading strategy can be important as you progress with day trading in the UK.
Day Trading Risks
Day trading is inherently risky, like any form of trading or investing. There is always a chance that a trade will go against you, in which case you could be forced to sell for a loss.
Day trading in the UK is somewhat riskier than other types of trading, though, in that you are constantly making decisions. During the trading day, there might not be much time to reflect on how things are going. Since day trading positions are often leveraged, there is also the possibility that sudden changes in the price of an asset can lead to a significant loss in the value of your position.
Day Trading Taxes
Figuring out taxes on day trading in the UK can be somewhat confusing. For better or worse, there's no set tax rate on day trading profits. Rather, your tax depends on whether day trading is your primary income and what type of instrument you're using to day trade.
For example, if you are trading by spread betting, you are not subject to capital gains tax in the UK. If you're CFD trading, though, you do have to pay capital gains tax – which can be up to 20% of your profits. If you are stock trading, you are responsible for both capital gains tax and a stamp tax.
Popular Day Trading Books
If you want to learn more about day trading, there are plenty of books on the topic. Several we'd recommend diving into day trading for beginners are:
'Trading in the Zone' by Mark Douglas
'Technical Analysis of the Financial Markets' by John J. Murphy
'How to Day Trade: A Detailed Guide to Day Trading Strategies, Risk Management, and Trader Psychology' by Ross Cameron
'Start Day Trading: A Quick and Easy Introduction to Making Money while Managing Your Risk' by Michael Sincere
Day Trading Tips
Day trading successfully takes time, practice, and dedication. Here are five tips to help you get started:
Try a day trading simulator
Start your day trading career with a demo account. A day trading simulator gives you an opportunity to familiarize yourself with your day trading platform and try out strategies before putting real money on the line. Ideally, you should have a winning record in the simulator before moving on to live trading.
Consider day trading courses
One of the ways to get better at day trading in the UK is by taking a course. Many brokers and professional traders offer online day trading courses where you can learn new strategies, get tips and advice from other traders, and practice analyzing price movements.
Keep an eye on the news
Day traders should always have one eye on their news feed since market news drives a lot of intraday volatility. Using news alerts is a good way to make sure that you can react to price changes as quickly as possible, whether you need to get out of a trade or see an opportunity to get in ahead of the broader market.
Focus on a single strategy and market
Rather than spread yourself thin, it's a good idea to master one strategy and one market. Focus on being consistently profitable before you start exploring other strategies or try to trade multiple markets in a single day.
Know when to walk away for the day
Some days, the market is slow or things just aren't going according to plan. Rather than take loss after loss on one of these bad days, it's better to just walk away from your computer. The market will be there tomorrow and you'll come back refreshed.
Popular UK Day Trading Platform
Finding the right broker for day trading is incredibly important. Your broker controls everything from the fees you pay to what assets you can trade to what day trading platform you can use. To help you pick the one, let's take a look at five of our favourite UK day trading brokers:
1. eToro – Overall Most Popular Online Broker UK with Low Fees


eToro offers trading on stocks, ETFs, bonds, forex, commodities, and cryptocurrencies, making it the most popular UK day trading platform. With this day trading UK broker, all stock trades are 100% commission-free. Plus, you can trade stocks with leverage of 5:1 and forex with leverage of 30:1.
One of the neat things about eToro is that it has a social trading network built-in. You can connect with other traders and swap ideas, or start a discussion about day trading strategies. eToro also supports copy trading, so you can put your portfolio on auto-pilot.
eToro's trading platform is very robust for day trading. While you cannot create your own indicators, the charting interface comes with nearly 100 studies. Plus, eToro offers a handy mobile trading app and news feed.
68% of retail investor accounts lose money when trading CFDs with this provider.
2. Capital.com – Global CFD Broker with AI-based Insights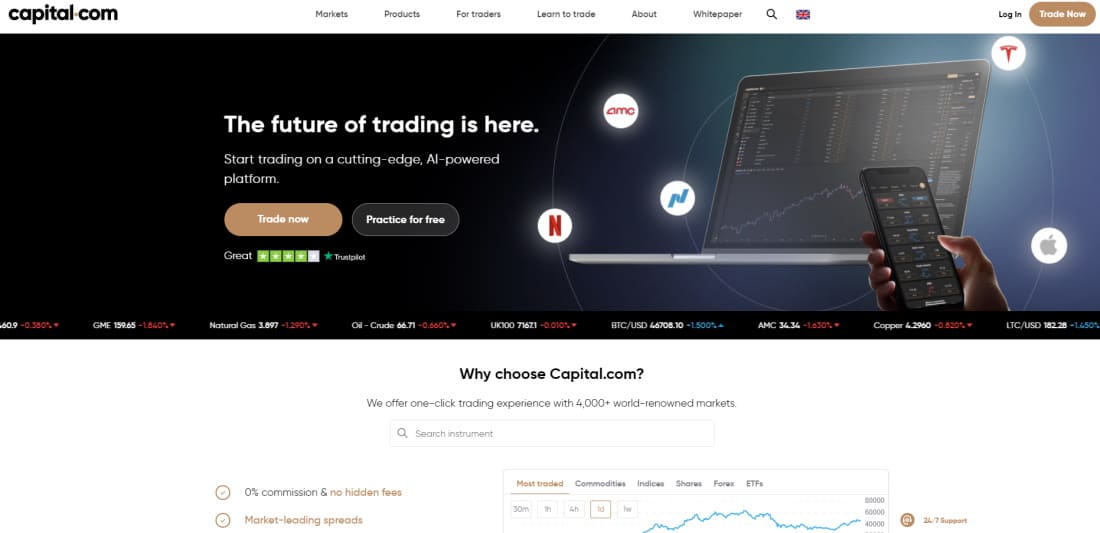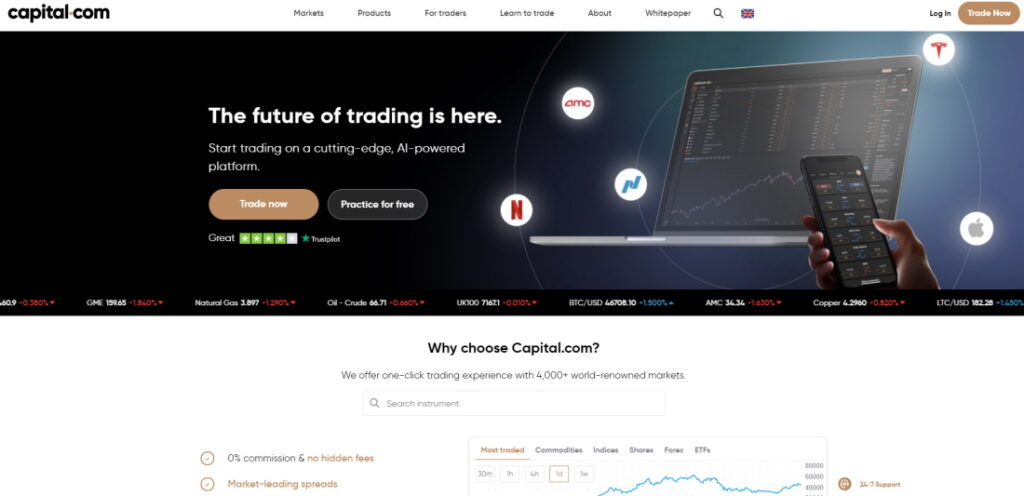 Capital.com stands out for how it leverages artificial intelligence to improve your trading. This global CFD broker automatically analyses your trades to identify actionable patterns. For example, you may be more successful when holding trades for longer or shorter, or with a specific trading strategy.
On top of that, Capital.com's AI can help you find day trading opportunities. The algorithm automatically scans the markets each morning to find potential setups. It's like having a built-in scanner that learns based on past market activity and improves over time.
Trading with Capital.com is 100% commission-free and the broker's spreads are generally around the industry average. You can trade UK and US stocks, dozens of forex pairs, commodities, and more.
79.17% of retail investor accounts lose money when trading CFDs with this provider.
3. Plus500 – Day Trading Broker with Low Spreads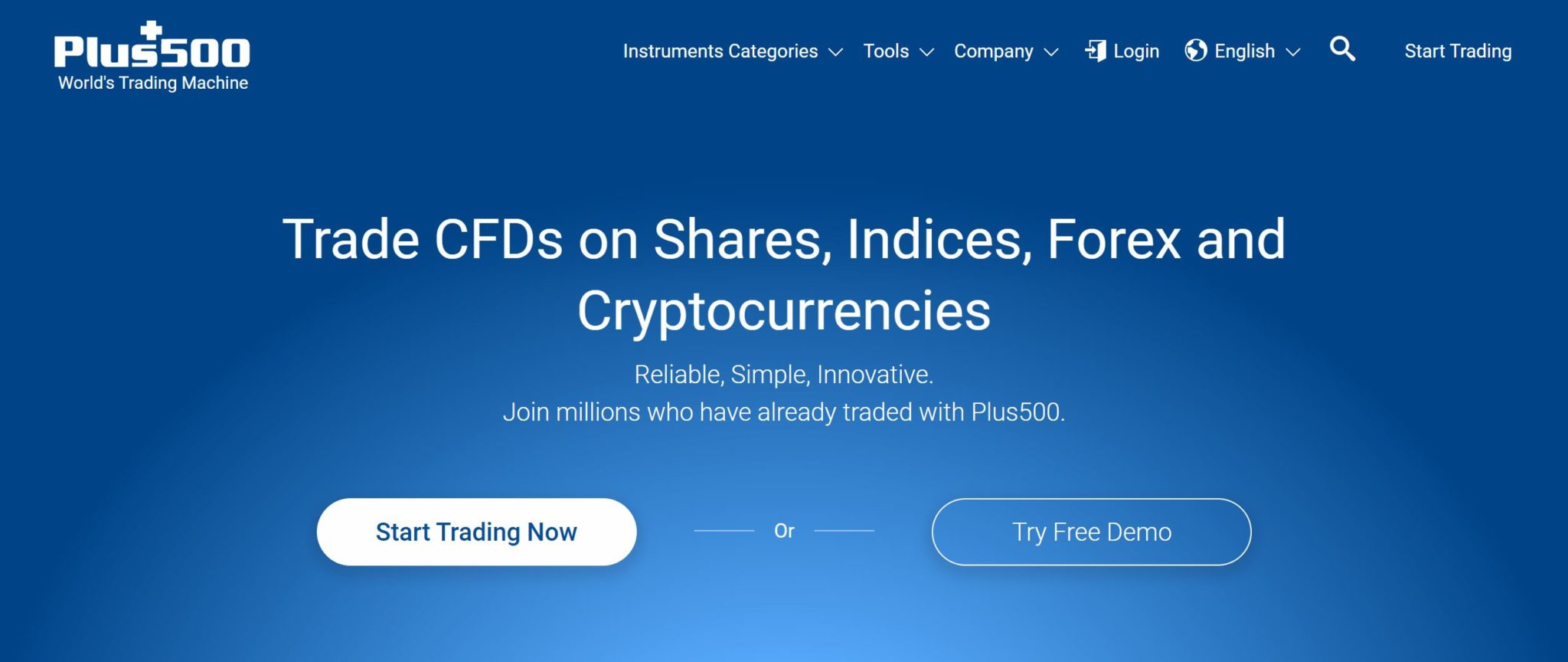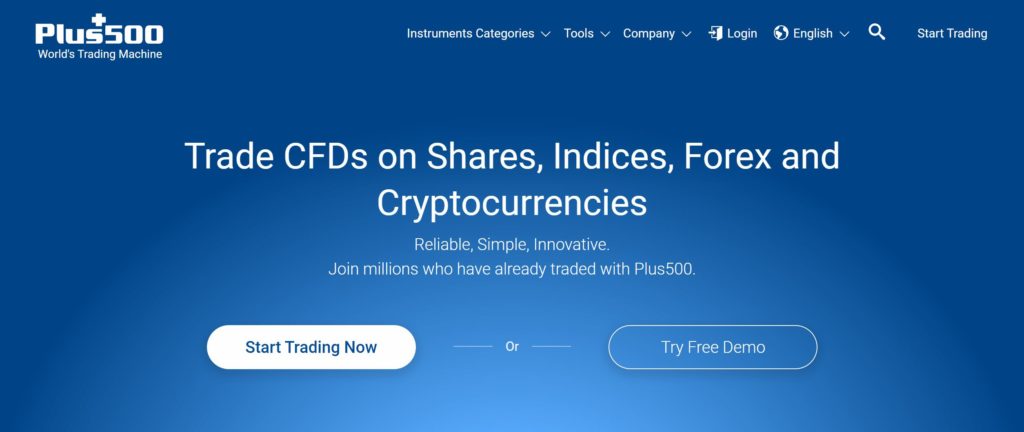 Plus500 is another commission-free CFD broker. You can trade hundreds of global shares, as well as forex, cryptocurrencies, and commodities. Plus500 has some of the lowest trading spreads we've seen, making it particularly cost-effective for day trading.
This UK day trading platform is easy to use and comes with more than 90 technical indicators. You also get access to dozens of drawing tools. However, note that you cannot create your own studies or forex signals with this platform.
One of the things we like the most about Plus500 is that it offers advanced price alerts. You can set triggers for any asset, and then a notification will be pushed to your smartphone when the target price is hit. That makes it easy to stay on top of the market even when you're not at your computer.
4. IG – Established UK Day Trading Platform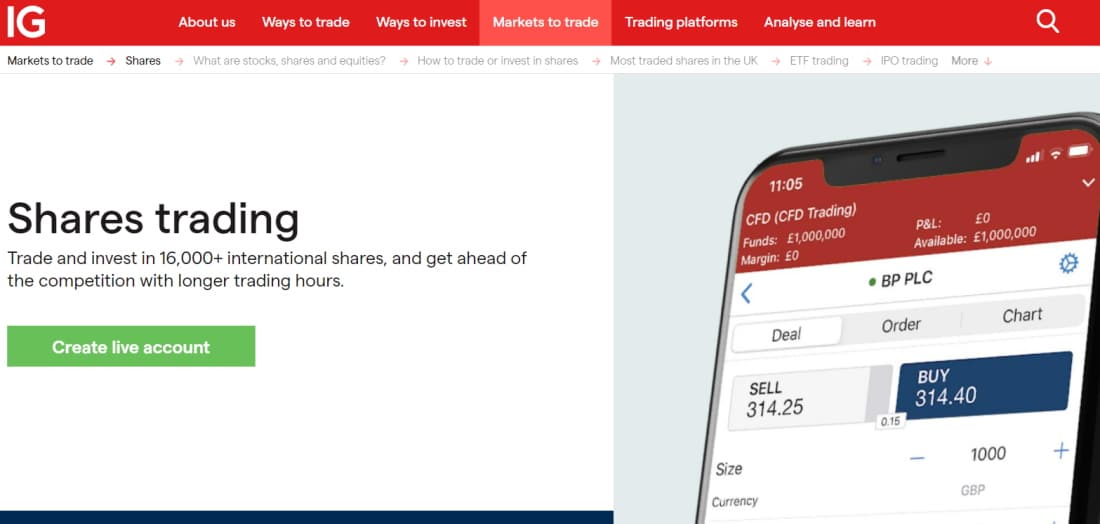 This broker gives you access to MetaTrader 4 for forex trading and ProRealTime for stock trading. Both charting platforms offer the ability to create custom indicators, set up automated signals, and backtest your trading strategy.
The catch is that IG is somewhat pricey. The platform charges above-average spreads for most trades, and you could even find yourself paying a commission for stock trades. So, IG is most suitable for advanced day traders who want access to trading tools.
IG offers stock options and commodity futures in addition to stocks and forex trading. Options day trading with IG is particularly convenient since ProRealTime enables you to enter multi-leg options trades with ease.
66% of retail investor accounts lose money when trading spread bets and CFDs with this provider.
5. FinmaxFX – Day Trading Broker with High Leverage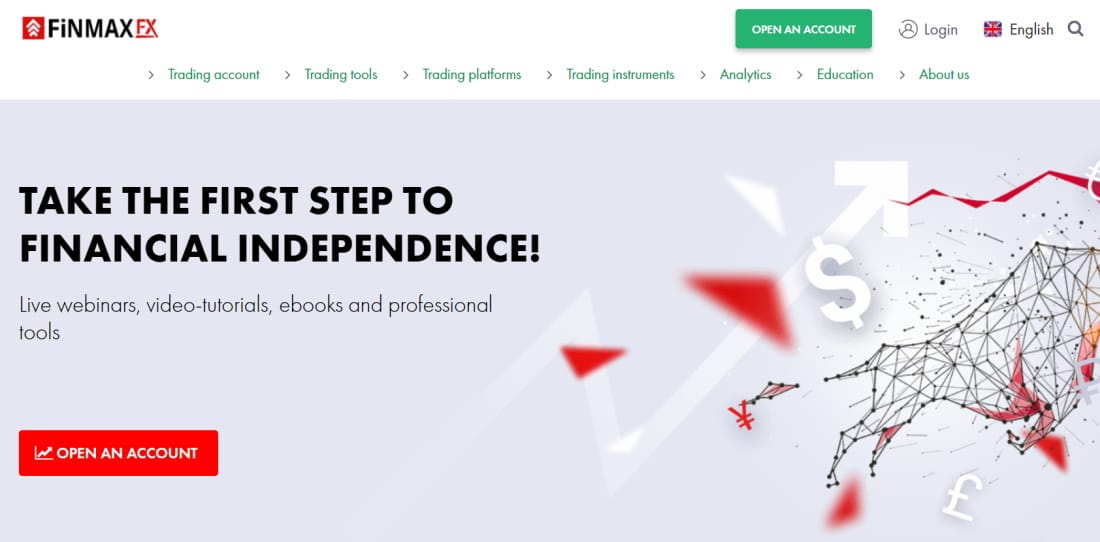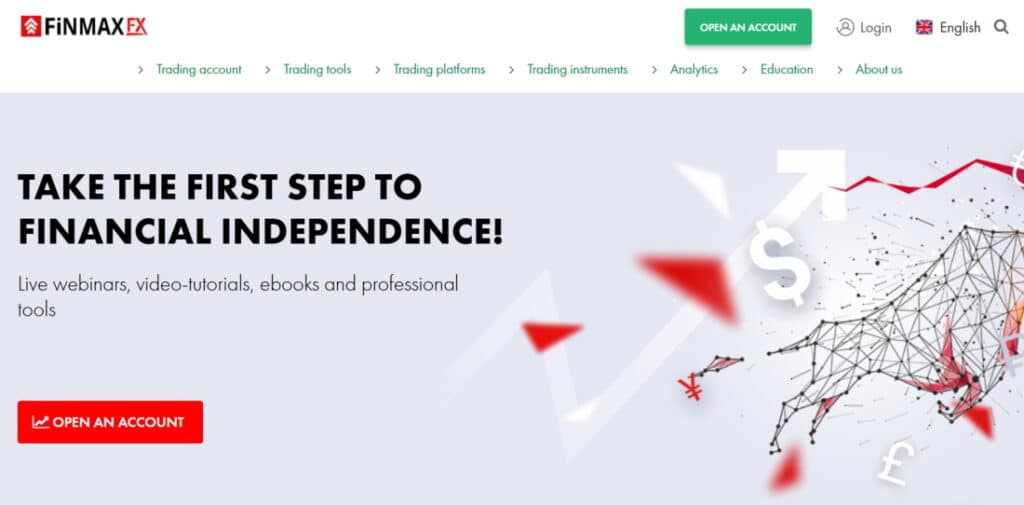 FinmaxFX is built primarily for forex trading, but this broker also offers day trading on US and UK stocks, commodities, and indices. There are more than 45 different currency pairs available for trading and you'll never find commission on FinmaxFX.
One of the nice things about this high leverage broker is that it offers 'Micro' trading accounts that require a minimum deposit of just £190. You can trade with leverage up to 200:1 to get the most out of a small account size. Plus, FinmaxFX often offers deposit bonuses to help bump up your available balance.
FinmaxFX uses the popular MetaTrader 5 day trading platform, which is one of the most popular in the industry. You can set up automated trading systems, backtest a custom strategy, or create custom dashboards to monitor different markets. MetaTrader 5 for FinmaxFX is also available on mobile. If you're wondering what the most popular MT5 broker is, read our in-depth guide to find out.
Your capital is at risk.
How to Start Day Trading
If you're ready to jump into day trading, we'll walk you through the process. We'll use eToro for this demonstration since it offers commission-free trading for stocks, forex, crypto, and more, as well as an advanced day trading platform.
Step 1: Open a new trading account
In order to start day trading, you'll need to open a new trading account. On eToro's homepage, click the 'Join Now' button and then create a new username and password. You'll also need to enter your personal details and verify your identity to comply with government regulations.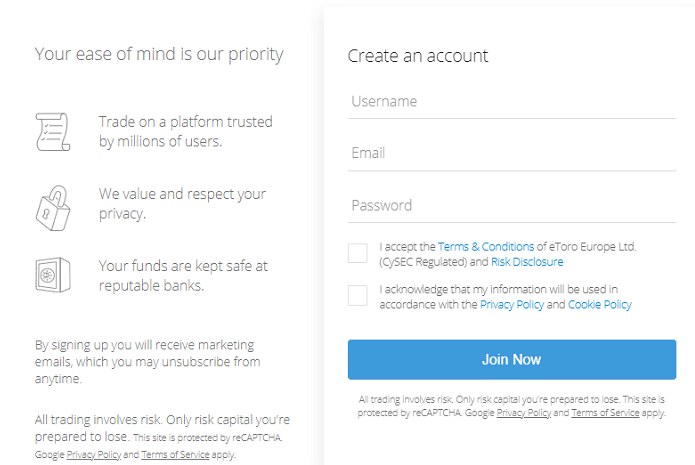 68% of retail investor accounts lose money when trading CFDs with this provider.
Step 2: Fund your account
Before you can place a trade, you'll need to deposit funds into your new account. eToro requires a minimum deposit of $50 and accepts a wide variety of payment methods, including debit or credit card, e-wallet, and bank transfer.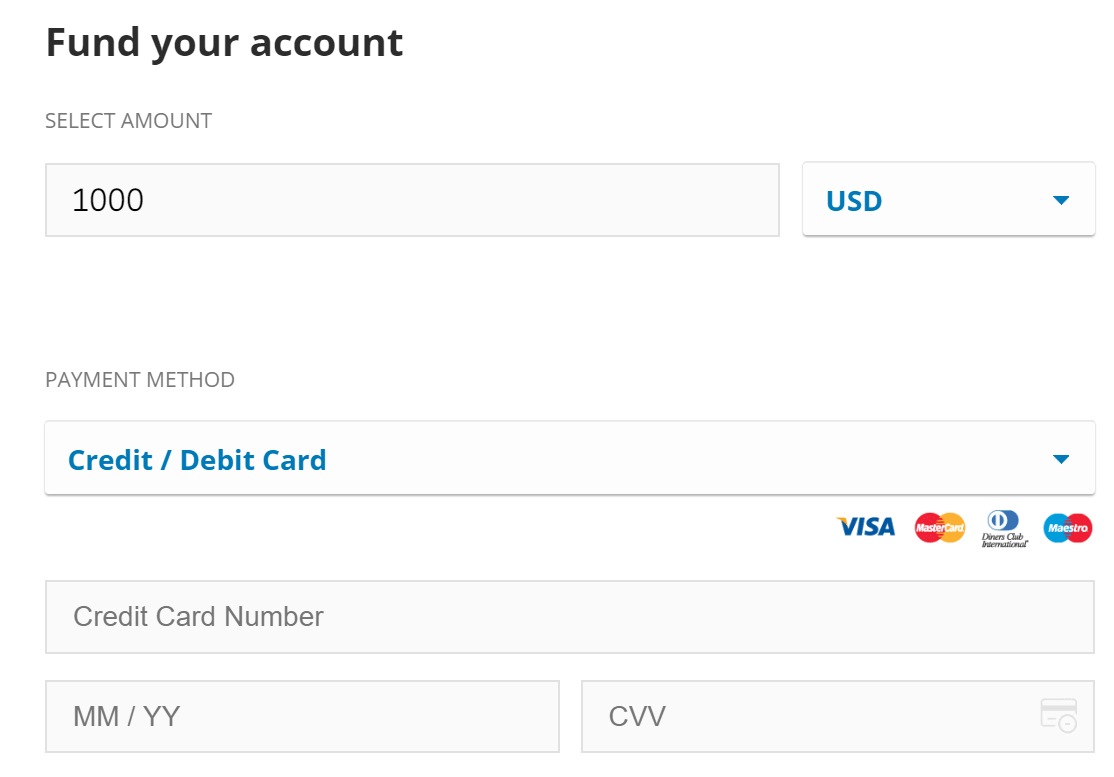 Step 3: Place your first day trade
Now you're ready to place a day trade. Use eToro's charting tools to identify a potential trade, then search for a stock, forex pair, or cryptocurrency in the search bar at the top of the page. Click 'Trade' to open an order form.
In the order form, enter how much money you want to trade with (eToro requires a minimum trade of $50 for stocks). You can also specify whether to use leverage and decide on a stop loss or take profit level for your trade. We recommend using stop losses when day trading to prevent any single trade from wiping out a full day's profits.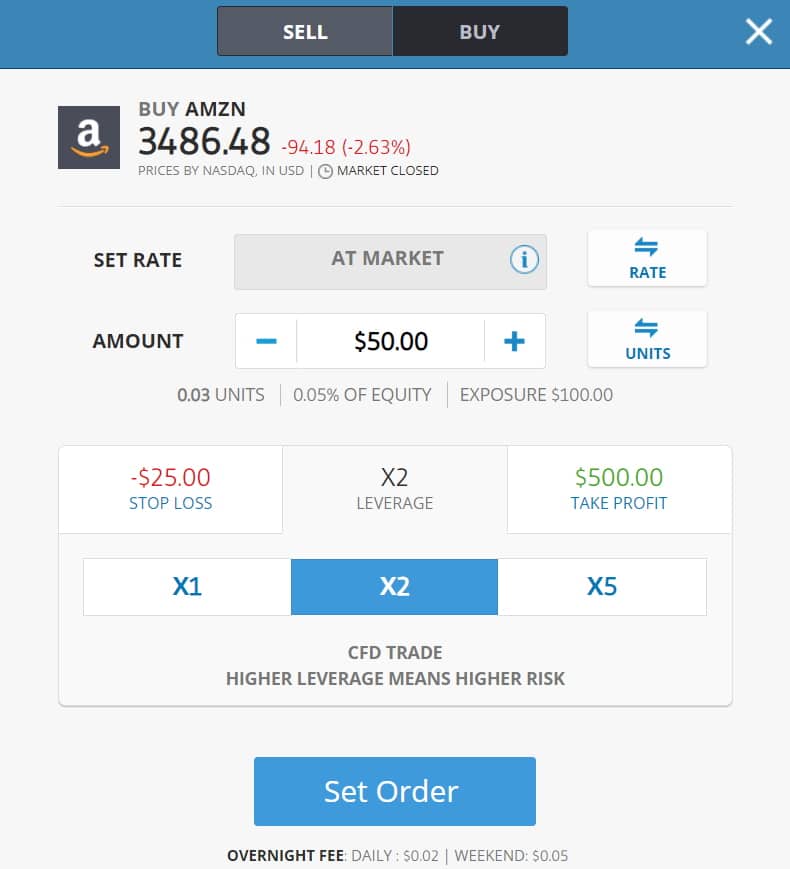 Once your order is ready, click 'Trade' to place your first trade. You can set up another order to sell your position later in the day. Just make sure to get your order in before the end of the trading day to close out your position.
Day Trading UK – Conclusion
Day trading requires hard work, determination, and focus in order to profit. But when done correctly, UK day trading can be an exciting and potentially lucrative form of trading. You can day trade in nearly any market and there are tons of existing strategies you can use or modify.
Ready to get started with day trading? Sign up for a regulated-broker account today to place your first trade.
eToro – Most Popular Trading Platform in the UK with Low Fees
68% of retail investor accounts lose money when trading CFDs with this provider.
Frequently Asked Questions on Day Trading
Can you do day trading for a living?
How does day trading work?
What is the most popular day trading app?
What is pattern day trading?
How much money do you need to start day trading?
How to scan stocks for day trading?