The interoperability of blockchain networks has been one of the obstacles to scale up the use of this innovative technology. A project has emerged to solve this issue and it is known as Cosmos. In this article, we provide more details on what Cosmos is and how to buy Cosmos UK.
Key points on Cosmos
Cosmos is a new cryptocurrency that has created an ecosystem that interconnects different blockchains through the use of a common language and other technical tools that allow independent blockchains to communicate and exchange data.
Cosmos aims to become the "Internet of Blockchains", where the developers will use the network as a hub to move assets and perform operations across multiple networks.
The Cosmos ecosystem is powered by the ATOM crypto, which is the network's native token.
You can easily buy Cosmos with low fees on eToro, our recommended UK cryptocurrency broker.
How to Buy Cosmos – Quick Steps
The following is a quick guide on how to buy Cosmos using our preferred cryptocurrency broker – eToro.
Open an account with eToro: Visit the official website of eToro and click on the "Join Now" button. You can complete the sign-up process by providing some personal details or using your Google or Facebook account. 
Upload ID: A valid ID (passport or national ID card) must be uploaded to verify and activate the account with this provider. It typically takes 24 hours or less for these documents to be reviewed and approved.
Deposit: Once your ID is validated, you can deposit money into the account. The minimum deposit starts at $10 and varies depending on your country of residency. Multiple payments methods are available including debit cards, electronic wallets, and bank transfers.
Buy Cosmos: Go to the search tab and type "ATOM" to locate the Cosmos crypto. You can either click on the blue "Trade" button right away or do it once you are redirected to the token's individual page.
Cryptoassets are highly volatile and unregulated in the UK. No consumer protection. Tax on profits may apply.
Step 1 – Choose a Cryptocurrency Broker
eToro – Top Broker to Buy Cosmos Crypto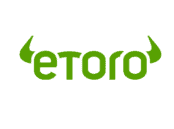 eToro is one of the world's largest brokerage firms, currently serving over 12 million customers from across the world and offering access to a wide range of financial assets either directly or via stock CFDs.
Its portfolio of available cryptocurrencies includes over 30 tokens along with fiat crosses, crypto crosses, and even commodity crosses for a small selection of tokens.
Opening an account with eToro to buy Cosmos is quite easy and the process can be completed in a matter of minutes. The minimum deposit to open an account is quite low at $10 for UK residents but it may be higher for users located in other countries.
eToro is a social trading platform. This means that users can interact with each other to exchange ideas, follow and copy each other's portfolios, and discuss news. Through the CopyPortfolio and CopyTrading features, beginners can easily build a portfolio by copying those of more experienced traders.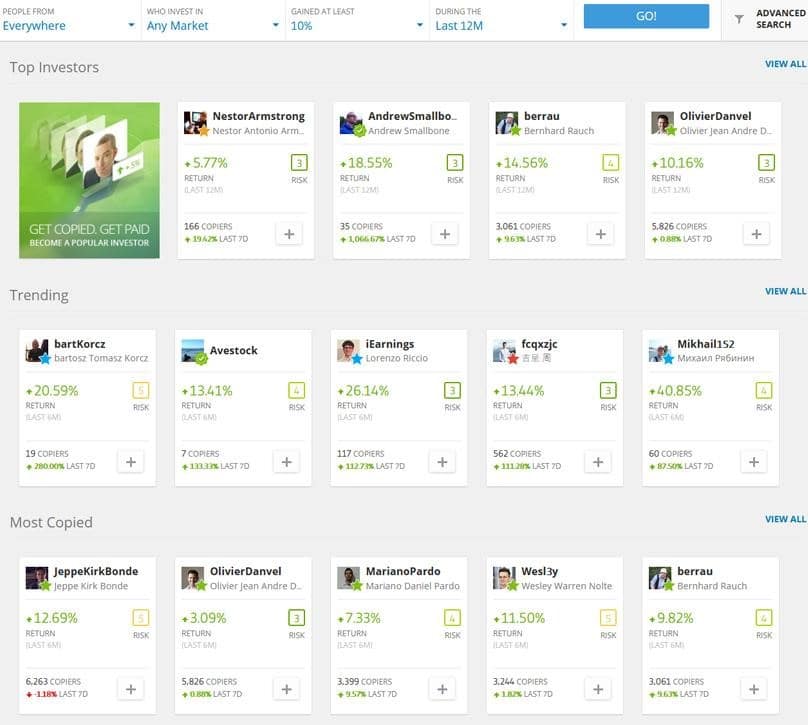 Moreover, eToro recently launched a crypto wallet to which users can transfer the crypto assets they have bought using the trading interface. Currently, this wallet allows users to store Bitcoin, Bitcoin Cash, Ethereum, XRP, Litecoin, and XLM. The ATOM crypto cannot be currently held within the eToro wallet but the team has promised that they will soon support other crypto tokens.
Pros
eToro is regulated by multiple top-tier jurisdictions.
Aside from being able to buy Cosmos, traders can also trade an ample range of financial assets.
Low minimum deposit.
Highly user-friendly trading interface.
eToro offers a social trading feature that includes the possibility of copying the portfolio of other successful traders.
Competitive spreads to buy ATOM crypto.
User-friendly crypto wallet.
Cons
Withdrawal fees apply.
Currency conversion fees apply to deposits made in foreign currencies (non-USD).
Cryptoassets are highly volatile and unregulated in the UK. No consumer protection. Tax on profits may apply.
Coinbase – Top US-based Broker to Buy ATOM Crypto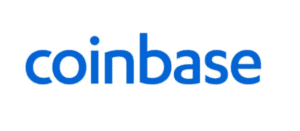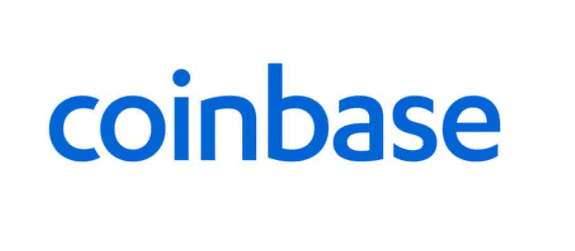 Coinbase is one of the world's largest centralized cryptocurrency exchanges, serving over 35 million users and offering access to an ample portfolio of tokens going from top-of-the-list assets like Cosmos crypto to rare DeFi coins.
The company was launched back in 2012 and it recently went public in the United States stock market – trading under the ticker symbol COIN.
Coinbase is a regulated entity overseen by the United States Securities and Exchanges Commission (SEC). This makes it a top choice of US-based customers and they allow users to buy ATOM crypto.
Pros
US-based, highly regulated broker specialized in cryptocurrencies.
Low minimum deposit.
Ample selection of available cryptocurrencies to trade with including ATOM crypto.
Crypto staking is supported by this provider. 
Cons
High trading commissions (variable scheme).
Not available in all countries.
Step 2 – Research Cosmos
In this section, we will dig deeper into the details of this crypto project. Investing in cryptocurrencies is an activity not suited for the faint-hearted as the market is relatively young, liquidity is low, and volatility is the name of the game.
However, top cryptocurrencies have outperformed traditional assets for years now as the underlying technology is expected to set the foundations for multiple up-and-coming trends including web 3.0 and decentralized finance.
What is Cosmos?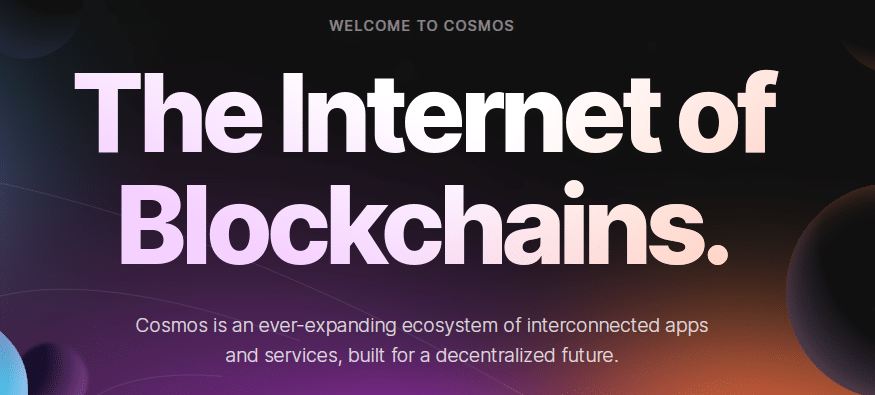 With the rise of blockchain technology, the interoperability of these networks has been one of the major topics of discussion among developers as the ecosystem needs to be able to connect and interact in a way that guarantees the steady flow of information across different projects.
Cosmos has emerged as a potential solution to this riddle by creating an ecosystem that interconnects different blockchains through the use of a common language and other technical tools that allow independent blockchains to communicate and exchange data.
This would prevent the high level of fragmentation that the ecosystem as a whole is experiencing as blockchains are currently competing with each other to attract the highest number of developers.
By introducing a protocol that all networks can adopt to communicate with each other, Cosmos aims to become the "Internet of Blockchains" – meaning that developers will use the network as a hub to move assets and perform operations across multiple networks in the ecosystem.
The Cosmos project was officially launched in 2016 when the white paper for the solution was released. However, its origins date back to 2014 when Tendermint – one of the most important protocols that help the network in achieving its mission – was presented to the crypto community by its founders Jae Kwon, Zarko Milosevic, and Ethan Buchman.
The Cosmos ecosystem is powered by the ATOM crypto – the network's native token. According to data from Kraken, there is no maximum supply for ATOM crypto as new tokens are created based on the rate at which they are staked. This results in average annual inflation of around 7% to 20%.
Cosmos Key Features
The following is a summary of the most relevant technical aspects that make Cosmos a unique crypto project.
Blockchain Engine (Tendermint)
The Tendermint protocol originated the Cosmos network as we know it at the moment. Its purpose is to allow developers to build decentralized blockchains using the infrastructure of Cosmos.
This means that Cosmos nodes will be in charge of validating all transactions made by any of the blockchains built using Tendermint. As a result, developers can focus on programming the blockchain while leaving Cosmos all the heavy lifting related to guaranteeing the safeness, scalability, and speed of the underlying infrastructure.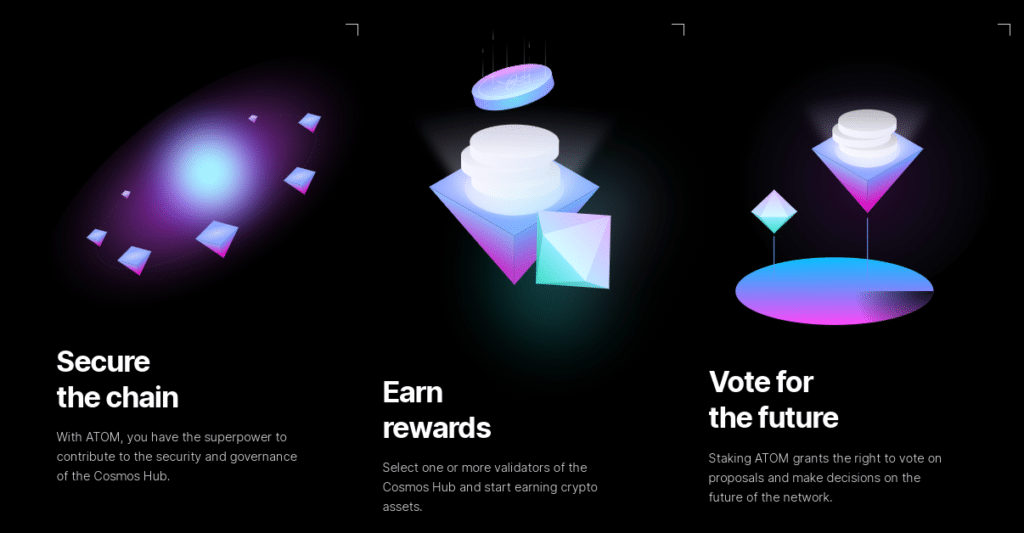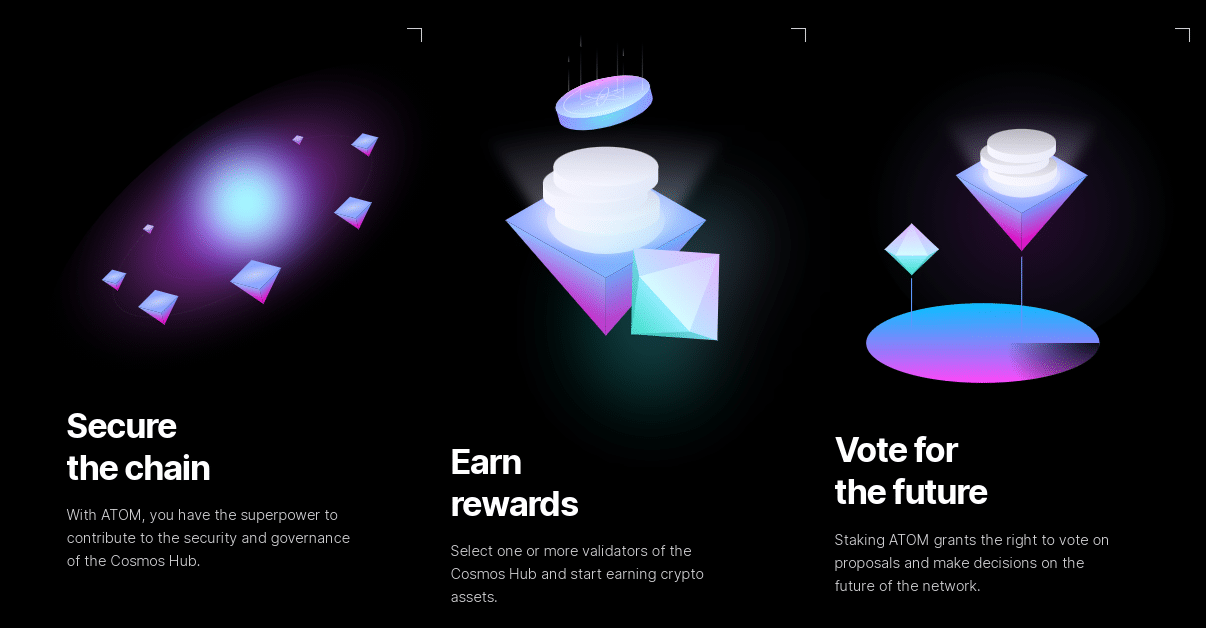 Cosmos is powered by a proof-of-stake (PoS) protocol. This means that investors can stake their ATOM crypto to strengthen the network's safety and execution speed while earning rewards in the meantime. This also allows Cosmos to be an eco-friendly blockchain project. The developing team claims that its carbon footprint is 99% lower than that of other networks.
Staking is also a way to keep up with token inflation as the Cosmos coin (ATOM) has no maximum supply. At the moment this is written, the annual percentage yield (APY) for staking Cosmos stands at 9.7%.
Meanwhile, the network claims to be able to process up to 7 transactions per second and fees are as low as $0.01 per transaction.
The Cosmos Hub is the environment used by all blockchains that adopt Cosmos to communicate with each other. The Cosmos Hub is comprised of multiple "Zones". Each zone is an individual blockchain that communicates with others through the network's Inter-Blockchain Communication Protocol (IBC).
Each individual network is sovereign and all transactions are recorded using their proprietary infrastructure and mechanisms. However, when they communicate with other networks via Cosmos they will follow the IBC protocol to guarantee that data can be exchanged and recorded appropriately.
The developing team behind Cosmos has designed a software development kit (SDK) that programmers can use to build blockchains using Tendermint. Think of this as a tutorial that includes all the guidelines that must be followed to launch a network that relies on Cosmos's infrastructure while also designing it in a way that it can communicate with others using the IBC.
Is Cosmos a Good Buy?
Cosmos considers itself the future of the blockchain – also known as Blockchain 3.0. The idea behind this statement is that Cosmos will enable multiple blockchains to interact and communicate with each other. This is pretty much what the TCP/IP and HTTP protocols do for the internet.
The idea that Cosmos will play such a key role in the future of the crypto ecosystem depends largely on the rate at which independent blockchains adopt its protocol to connect with other networks.
The ATOM crypto will be the token used to settle all the transactions made using the Cosmos Hub and other similar features and, therefore, widespread adoption will remain an important driver for its price.
According to its website, a total of 256 apps are currently being powered using Cosmos including some prominent ones like the Binance Smart Chain, Crypto.com, and Polygon (MATIC).
The fact that some major players in the ecosystem have already adopted Cosmos as a solution to connect with other blockchains speaks loud about the feasibility of its underlying technology.
Considering the huge market capitalization of the crypto environment as a whole – near $2 trillion – the importance of a protocol like Cosmos to power the so-called Blockchain 3.0 may not be fully priced into its valuation as the Cosmos network is being valued at around $11 billion on a fully diluted basis.
Cosmos Crypto Price History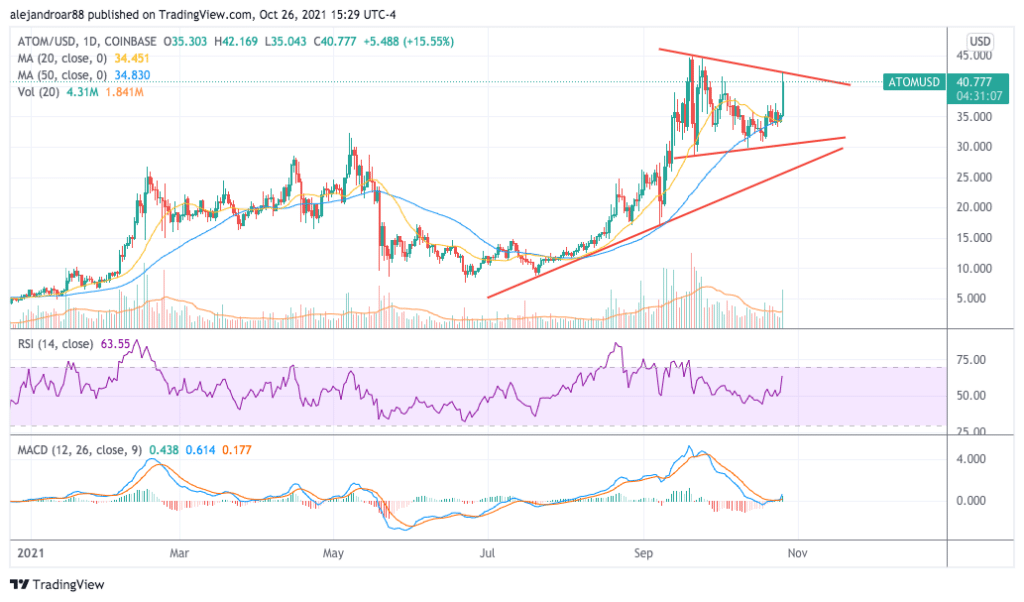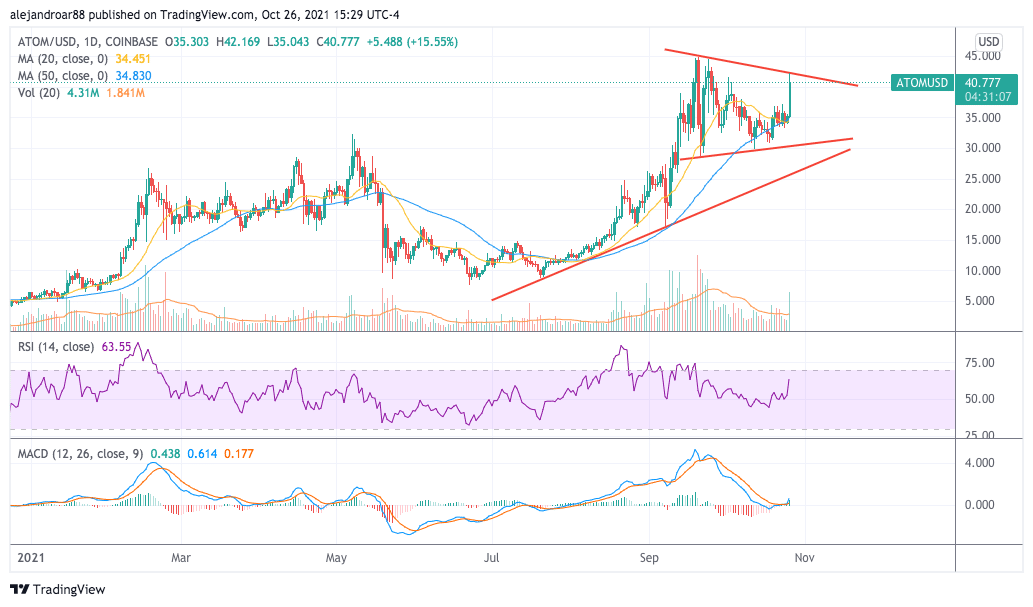 Past performance is not an indication of future results
The price of Cosmos crypto has been posting a series of higher highs in 2021, possibly as prominent blockchains have progressively adopted its protocol. So far in 2021, the price has surged 528% while in 2020 the Cosmos crypto increased by only 54%.
Currently, the price action seems to be forming a symmetrical triangle that points to an ongoing consolidation as market participants are still struggling to reach a consensus in regards to the value of the network.
Symmetrical triangles are unbiased patterns. This means that the formation is not either bullish or bearish unless a break above or below the triangle occurs.
Cosmos Crypto Price Prediction
Algorithm-based predictions from Wallet Investor are leaning toward a bearish outlook for Cosmos crypto. For what remains of 2021, an analysis of the price trend is pointing to an ATOM crypto price prediction ranging between $39 to $37 by the end of the year.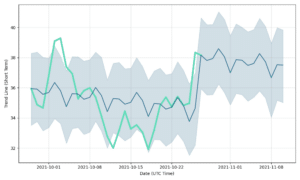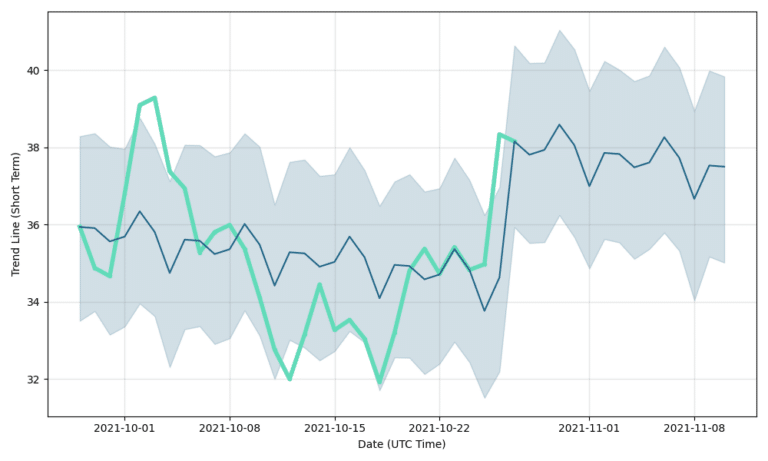 However, the algorithm's long-term Cosmos crypto price prediction is pointing to an important upcoming surge for the token with the price being expected to jump near the $60 level by the end of 2022.
Step 3 – Choose Your Payment Method
Next up, the following is a quick guide on how to buy Cosmos crypto by using different payment methods with our preferred provider – eToro.
Buy Cosmos with PayPal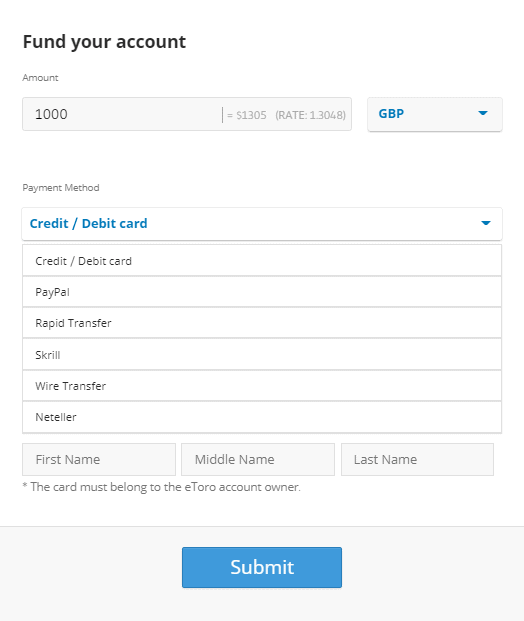 It is entirely possible to buy Cosmos crypto using an electronic wallet like PayPal. The process starts with registering and verifying your ID with eToro. Once that step is completed, you must go to the "Deposit Funds" option located in the left panel of the trading interface.
A pop-up window will show up and the user must select "PayPal" as the payment method for the transaction. To complete the transaction, the user will have to provide his/her PayPal-registered e-mail address and the system will then direct the user to approve the transaction using a secure connection with this payment platform.
The minimum deposit that can be made using PayPal varies depending on the user's country of residency.
Cryptoassets are highly volatile and unregulated in the UK. No consumer protection. Tax on profits may apply.
Buy Cosmos with Debit Card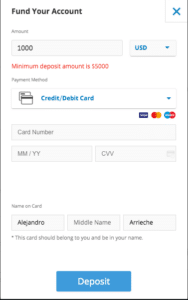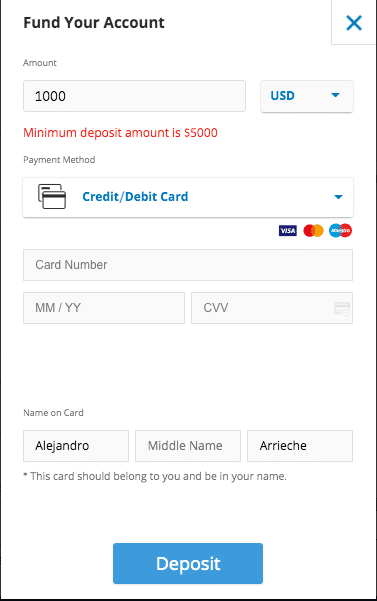 eToro also supports debit cards to buy Cosmos crypto using its platform. The process is the same as with PayPal. In this case, instead of picking PayPal as the payment method, the user will choose the Debit Card option.
The system will require multiple data from the card include the number, CVV, and expiration date along with the name of the cardholder. It is important to note that, in some countries, there is a minimum deposit of $10 or more that applies for this type of transaction.
Cryptoassets are highly volatile and unregulated in the UK. No consumer protection. Tax on profits may apply.
Buy Cosmos with Bitcoin
If you hold some Bitcoin (BTC) in your eToro account it will be very easy to buy ATOM crypto using those holdings. The first step would be to exchange BTC for USD or any other currency supported by the eToro account.
Once your Bitcoin holdings have been liquidated, you can use those proceeds to purchase ATOM.
On the other hand, if you hold Bitcoin in a wallet or any other device you will have to use another provider like Coinbase to convert your BTC into ATOM crypto.
Step 4: Buy Cosmos
Now that you have registered and deposited money into the eToro account, you can buy ATOM crypto easily using this broker's highly intuitive trading platform.
Here's a step-by-step guide on how you can complete the purchase.
#1 – Open an account with eToro


The process of opening an account with this provider starts by visiting its official website and clicking on the "Join Now" green button located at the right upper corner of the site. The user will be prompted to register by providing some personal information including his username, e-mail, and password or the process can also be completed by using a Google, Facebook, or Apple account.
#2 – Upload ID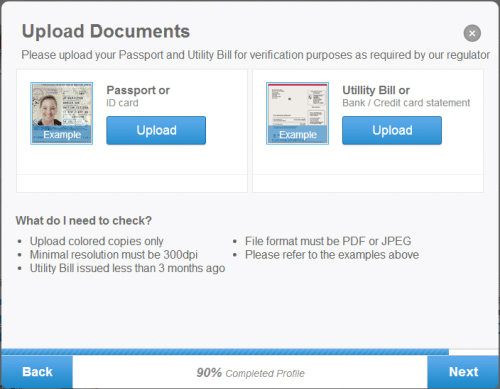 Once registered, the user will have to confirm his identity by submitting a photo of a valid identification. This could be a passport or a government-issued ID. Moreover, proof of residency must also be submitted. The eToro team typically takes 24 hours or less to review and approve these documents.
#3 – Deposit Money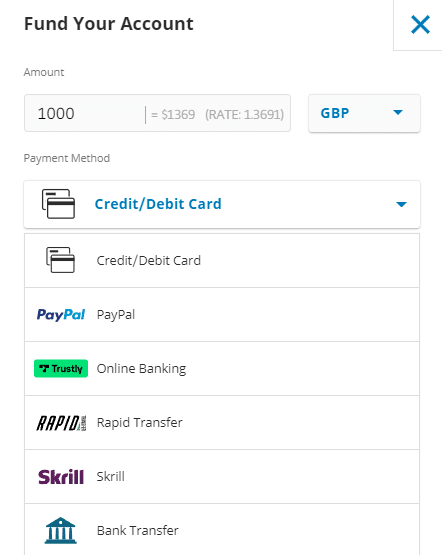 Now that your ID has been validated, you will have to deposit money to activate your eToro account. The good news is that eToro does not charge a deposit fee. You can make a deposit using a debit card, an electronic wallet, or via bank transfer. Keep in mind that eToro only offers USD-denominated accounts. This means that deposits made in other currency will be subject to currency conversion fees.
#4 – Buy Cosmos Crypto

The eToro trading interface is highly user-friendly and it allows investors to quickly find any financial instrument they would like to trade. To buy Cosmos, use the search box located at the top of the interface and type "ATOM" – the name of Cosmos's crypto.
You can either click on the "Trade" button to buy Cosmos coin or click on its name to get to the individual page that features further details about the Cosmos coin along with selected Cosmos crypto news.
Keep in mind that the ATOM crypto price can fluctuate wildly after you invest. The cryptocurrency ecosystem is well known for its volatility but the best projects have delivered attractive gains to investors who have had the stomach to tolerate this volatility without selling their holdings.
eToro – Best Broker to Buy Cosmos UK  
Cosmos is an interesting project that could help the blockchain ecosystem in scaling up significantly. By allowing independent blockchains to communicate which each other without giving up their sovereignty, Cosmos can achieve its mission of becoming the internet of this ecosystem.
That said, widespread adoption of its communications protocol is an important factor that may continue to either drive the price higher or plunge it depending on (1) the appearance of easier to implement communication protocols and (2) the safety, scalability, and speed of its top solution – the Cosmos Hub.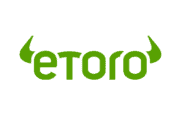 Cryptoassets are highly volatile and unregulated in the UK. No consumer protection. Tax on profits may apply.
Frequently Asked Questions on Cosmos Coin
Is Cosmos coin a good investment?
Is Cosmos a safe investment?