Automated Bitcoin Trading – Top Brokers & Software
Fact Checked
Everything you read on our site is provided by expert writers who have many years of experience in the financial markets and have written for other top financial publications. Every piece of information here is fact-checked.
Disclosure
Please note that we are not authorised to provide any investment advice. The information on this page should be construed for information purposes only. We may earn commissions from the products mentioned on this site.
Several investors are now turning their attention to automated Bitcoin trading where they can easily buy and sell assets automatically without constantly staring at their computers.
This guide discusses the ins and outs of automated Bitcoin trading is all about, what you should look out for when picking a Bitcoin automated trading software and the best automated Bitcoin trading platform to get started on.
Key points on Automated Bitcoin Trading
Bitcoin is a volatile asset class and a high-risk investment for many
However, the crypto bellwether has largely outperformed the traditional financial market over the last decade
Investors are now turning to automated Bitcoin trading robots and platforms to minimise risks while maximising potential gains
How to Start Automated Bitcoin Trading – Quick Steps
You can easily automate your Bitcoin trading in a few steps using our recommended automated Bitcoin trading platform Coinbase.
Register on Coinbase – The first step will be to register on Coinbase by clicking the 'Join Now' button. Complete the registration process and click on 'Create Account' to proceed to the next stage
Deposit – You can deposit a minimum amount of to automate your Bitcoin trading through a bank wire transfer, credit/debit card, and e-wallet solutions like PayPal
Trade Bitcoin automatically – Once the account has been created, you can deploy automated trading strategies on the Coinbase platform.
What is Automated Bitcoin Trading?
The fast-paced nature of the crypto market results in constant price fluctuations. The premier digital asset Bitcoin is one of the most volatile digital currencies in the nascent industry, making it hard for many beginner investors to trade the benchmark crypto. However, automated Bitcoin trading makes it possible for investors to trade cryptocurrencies easily.
Bitcoin automated trading software enables investors to trade the crypto market without constantly monitoring their computer screens.
Automated trading is borne on sophisticated algorithms that autonomously initiate buy and sell orders based on preset metrics. Some of the most popular metrics may see a Bitcoin auto trade trigger buy or sell orders based on an asset's price, technical indicators, or the amount of value in your investment portfolio (rebalancing).
Automated Bitcoin trading has largely outperformed active trading in the past few years. Automated trading strategies can scan the market for profitable trades using sophisticated artificial intelligence (AI) programs and organise the derived data. This way, Bitcoin auto trading easily execute trades without the investor spending so much in scouring the market.
Automated trading, which is largely objective, takes away human errors, resulting in higher success rates during trades. The main attraction surrounding Bitcoin auto trading is that it is open to any investor level. Both beginners and advanced traders can key into this practice to boost their revenue coffers.
Automated Bitcoin Robots
Automated trading robots largely rely on sophisticated algorithms, making it possible for them to perform preset functions while interfacing with the crypto market. This feature enables the best Bitcoin robots to scan the market for profitable trading ideas that they can execute for investors.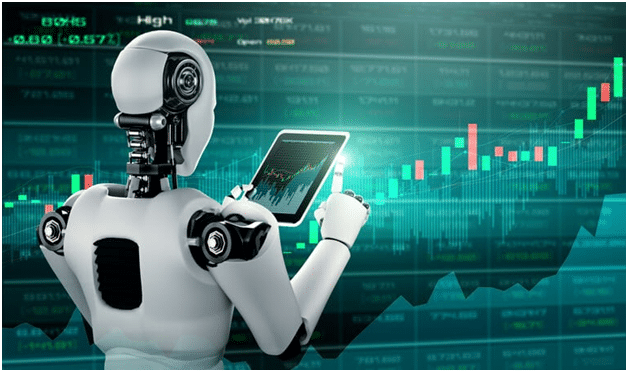 Bitcoin trading robots have been known to post success rates with investors able to increase their invested capital. However, no chalked-up metric shows that all Bitcoin trading robots will always guarantee success. Their key strength lies in the hands-off approach they afford users as investors can easily set up their trading robot and go about their daily activities. Another key benefit is that they are user-friendly due to their semi-autonomous nature. A beginner can begin using a Bitcoin trading robot without necessarily commanding the necessary expertise in that sector.
How Do Robots Work
Trading robots are still novel among investors. However, the nascent sub-sector is enjoying modest interest even as cryptocurrency trading picks up steam.
Bitcoin robots like Crypto Boom, use intelligent software which can scan thousands of market positions to identify favourable market openings.
This makes it easy for trading robots to enter key market positions without human bias.
Given that they are lines of codes, they are emotionless, allowing them to objectively scour the market using preset values like technical and fundamental performance and key market news to gain a 'full picture' of how an asset is performing.
Several Bitcoin trading robots charge varying fees, but due to the operation of numerous fake trading robots that do not meet the expected standards, we recommend conducting detailed research on the trading robot you want to use before making any investment.
However, we have reviewed some best Bitcoin trading robots you can use to trade the crypto market. These include Bitcoin Profit and Bitcoin Evolution, and you can find all the necessary details in our crypto section.
Are Trading Robots Reliable?
Using a trading robot is a great way to minimise potential risks when trading in the crypto market. Even though many of them promise huge winnings, we do recommend putting in a capital that you can afford to lose in the event of a severe market correction.
Also, do due diligence before signing up with any Bitcoin trading robot. This measure will help you verify if their claims of high success rates are genuine.
Automated Bitcoin Signals
Bitcoin auto trading signals are essentially a set of trading calls and instructions that are sent by a signal provider and executed with the end goal to make a profit by the receiver. They usually entail things like the cryptocurrency to buy, the best price to buy at, the sell-targets, and where to set your stop-loss.
These signals are sent by a market expert and usually come with a high chance of being profitable.
The best instant messaging app that caters to crypto trading signals is Telegram and this is because the app comes with trading bot supports.
Telegram groups tend to be the best place investors can connect to gain reliable recommendations on what assets may likely turn a profit for the day. This is because these bots can be set to execute trades without leaving the platform to a crypto exchange as long as the right commands are inputted.
Another option would be to use reliable crypto signal trading providers like learn2trade.com and cryptosignals.org. These crypto signal providers are the most popular means investors use to trade in the crypto market.
Is Automated Bitcoin Trading Foolproof?
Automated Bitcoin Trading involves using trading bots to execute entries and exits in the Bitcoin market. With the help of these software programs, traders can buy Bitcoin or sell the asset without actively needing to monitor the market. Over the last decade, automated trading has become popular among traders following the astounding growth of the Bitcoin market.
Automated Trading platforms use trading bots with inbuilt trading strategies. Each trading strategy involves a certain set of predetermined rules applied according to certain conditions of the market. However, traders can set their preferred trading strategy/system.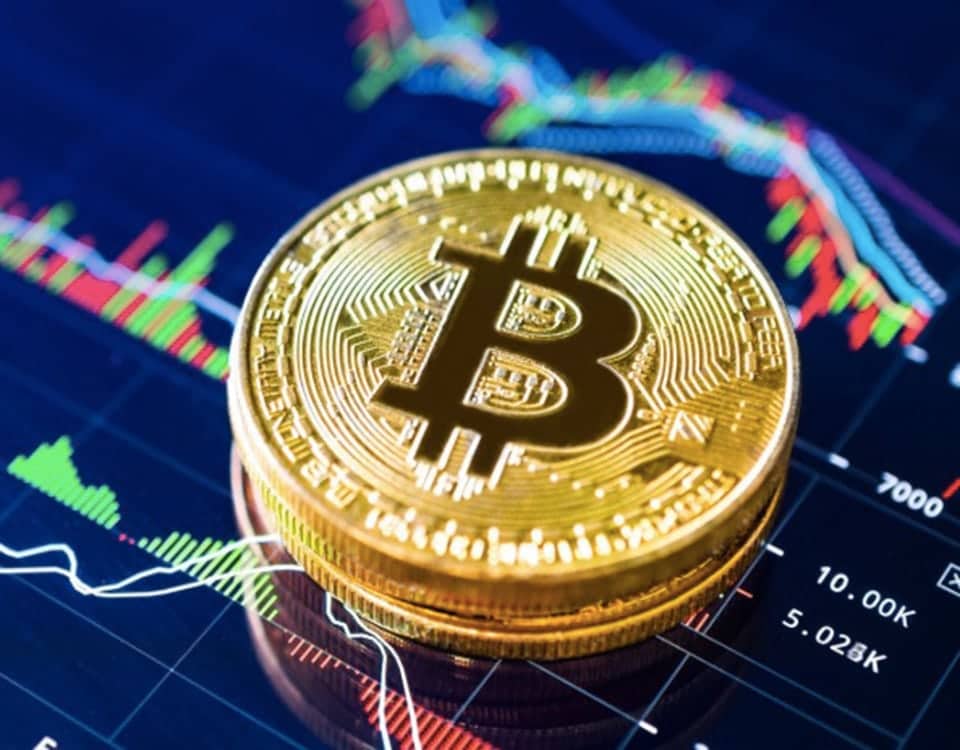 These conditions depend on asset price or technical indicators (trend, momentum, and volatility indicators). The use of these trading bots has numerous benefits. Some of these advantages include automatic buying and selling, removing bias from ongoing trades, and a less intimidating research process—the bot actively watches the market, to name a few.
Automated Bitcoin Trading is aimed at minimising losses and increasing the profit percentage. While this may be the target, a trading bot doesn't mean a trader will always have a higher profit percentage. Trading bots are programmed to make trades all day, including times that the trader will not be observing the market. In moments like this, trading bots can execute orders on behalf of the trader, which may lead to minor or major losses.
While some trading bots use strategies with proven results, some use trading strategies that are new and unproven. Nevertheless, a trader should always remember that the crypto market is highly volatile. This particular phenomenon can make any trading plan ineffective.
Moreover, just like manual trading, a trader will need to update the trading strategies. So, it is fair to say the use of Automated Bitcoin Trading doesn't in any way guarantee against potential losses.
Automated Bitcoin trading Pros and Cons
It's crucial to remember that a trading bot, when used properly, can help you enhance your earnings, but there are disadvantages to consider before using a Bitcoin trading bot.
Pros of Bitcoin Auto Trading
1. They are devoid of emotions
Massive price swings in the Bitcoin market might lead to unstable and impulsive trading by humans. Trading bots eliminate this risk by simply making trades based on the data provided and a set of established criteria.
2. They are effective
Human traders can only focus on one cryptocurrency market at a time. But bots can scan and analyse many assets simultaneously, discovering possibilities that a trader might otherwise overlook.
They work 24 hours a day, seven days a week. Even the most ardent crypto trader cannot spend their entire day and night in front of their computer screens. On the other hand, a bot will continue to watch the market round the clock to place orders.
3. They are fast
In the fast-paced world of cryptocurrencies, speed is key. A person can take a while to complete a transaction, and the trade may lose value in the process. However, bots can place orders instantaneously, taking advantage of opportunities as they occur.
Cons of Bitcoin Auto Trading
1. They need to be monitored
Although automated trading bots can function round the clock, you can't just leave a bot running and forget about it. You'll need to monitor its progress and make modifications as necessary. Furthermore, without the input of a human trader, a bot will not consider external variables that may impact the market, like breaking news or market trends, and may make bad decisions.
2. They may pose a security threat
Bitcoin trading bots use Application Programming Interfaces (APIs) to interface with exchanges, which means two computers work together without human intervention. Since use bots and exchanges are centralised, they might be vulnerable to hackers, so you'll need to take precautions like keeping your API key private and turning off automated withdrawals. You should also look into the security record of any bot you plan to use.
3. They require some experience and knowledge
Although some bots come pre-programmed with trading techniques, most function best when customised to users' preferences. As a result, the user will need to learn how the market works and the technical elements of using a bot to trade.
Best Automated Bitcoin Trading Platforms UK
Automated trading platforms are becoming increasingly popular due to the amount of time and effort saved compared to trading manually. Many automated Bitcoin trading software programs are available for people in the UK. One of the best automated Bitcoin trading UK platforms is the established Coinbase platform.
Coinbase – Overall Best Automated Trading Platform UK
Those interested in leveraging automated trading in the UK might want to consider Coinbase. It has a huge range of functionality and further provides
Coinbase is the largest cryptocurrency trading platform globally. Based in the US, the exchange is home to over 35 million users across more than 100 nations. In the UK, this Bitcoin trading platform is licensed by the FCA.
As such, your money is safe when you trade cryptocurrencies at Coinbase. It has a simple layout while also providing many advanced features, including staking options and developer tools.
Don't invest in crypto assets unless you're prepared to lose all the money you invest.
What to Keep in Mind with Automated Bitcoin Trading?
Automated Bitcoin Trading is a highly lucrative means of trading the crypto market. As a result, many more people have begun to use this system. However, before any trader sets up an automatic trading system, there are a few things to consider.
1. Backtest your automated trading bot before every application
Backtesting is very helpful to traders when developing a trading strategy. It tests the legitimacy of the trading strategy and helps traders find successful past strategies. While this can produce a positive result, it doesn't assure a trading system creating a similar effect in the live market.
2. It's crucial to monitor your automated trade
Trading bots have the advantage of executing trades with or without the trader's presence. There is, however, still a requirement for monitoring due to the possibility of a technical breakdown, such as network problems, power outages, or computer software problems. Furthermore, because trading bots are software, they are susceptible to errors, resulting in incorrectly placing transactions. These shortcomings make it crucial to keep an eye on your trades.
3. Always set tested parameters before going live
Setting parameters will go a long way in helping you to rake in good returns from your investment and hedge against possible market downturns.
Before letting your trading bot go live, remember to set your risk levels and take-profit and stop-loss levels. Also, only work with tested parameters and do not go overboard.
4. Verify the legitimacy of any trading system
In Automated Bitcoin Trading, traders often adopt trading strategies from trading platforms or other traders through copy trading.
These trading strategies can be offered for free or for a token. In these cases, traders are encouraged to research these strategies and understand their workings. It is important to verify the legitimacy of any trading system to avoid being scammed or losing money to the market.
Although the automated Bitcoin Trading system isn't perfect, it presents a better option than manual trading. Therefore, as many traders continuously seek easier ways to go about their business, the use of Automated Bitcoin Trading is bound to be on the rise.
Coinbase – Best Platform for Bitcoin Automated Trading
Automated Bitcoin trading allows you to trade Bitcoin without having to keep an eye on your computer. Automated cryptocurrency trading is a brilliant option if you don't have time to trade cryptocurrencies or the desire to buy and hold long term.
Coinbase is the leading automated Bitcoin trading platform in the UK. It has institutional-grade security as well as many advanced options for traders, especially with the Coinbase Pro and Coinbase Advanced subscriptions.
Don't invest in crypto assets unless you're prepared to lose all the money you invest.
Frequently Asked Questions on Bitcoin Auto Trading
Can you automate Bitcoin trading?
What is the best-automated Bitcoin trader?
Are Bitcoin trading bots legal?