If the idea of a stripped-down share dealing app with no frills and zero commission, then Freetrade could be the trading platform for you. Relatively new to the market, this innovative fintech startup offers easy, commission-free trading by focusing on shares and dispensing with everything else you might expect a more traditional brokerage to offer.
Look elsewhere if you're interested in funds, bonds, futures and options but read on if this lean, low-cost share dealing app has piqued your interest.
This Freetrade review will take a close look at every aspect of this share dealing app, including the types of shares you can buy, fees and commissions, trading tools, payment methods, ease-of-use, regulation, and more.
What is Freetrade?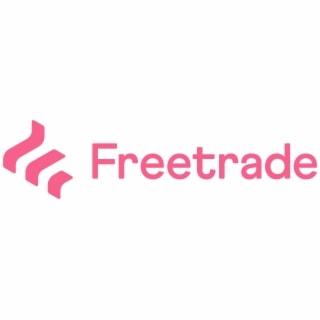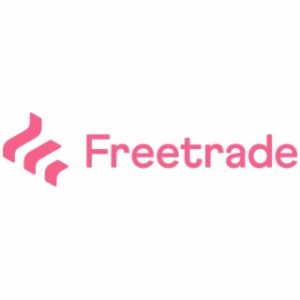 Founded in 2016, Freetrade is a London-based fintech startup that aims to liberate share trading from its stuffy, inaccessible image by bringing it to a mobile investment app. Accessibility and affordability are central to the app's features, but users must be prepared to sacrifice numerous investment services and features you'd typically expect a brokerage to offer. The Freetrade UK app is able to live up to its name by stripping back its offering and focusing solely on shares and ETFs. So far, the concept has proved popular.
You may wonder how Freetrade plans to make money if it isn't charging commission. It looks very much like Freetrade is developing a 'freemium' model, which means it aims to bring in a large userbase with a free basic service, then charge for add-ons. Currently, Freetrade charges a small (£3) monthly fee for ISAs and a premium service called Alpha is in the works, which will reportedly cost £10 per month.
What Shares Can You Buy on the Freetrade App?
Our Freetrade review found that this broker offers a limited product portfolio by design. It seems that, for now at least, the app's focus on no frills low-cost simplicity means that its investment offering will be limited to shares. Consequently, compared to most brokerages, Freetrade UK is rather narrow in its scope, but it still offers some of the most popular shares to buy.
While a broker like Hargreaves Lansdown typically offers an array of investment products, including bonds, funds, options and futures, Freetrade has opted to dispense with everything except shares and ETFs. This streamlined share dealing model isn't for investors looking for a single broker to take care of a diverse investment portfolio but seems to be attracting plenty of users who are happy with the app's shares-only concept.
Freetrade claims that there are no plans to add additional asset classes to the stock trading app but it will expand its range of stocks and ETFs on an ongoing basis. So, while Freetrade investors are currently limited to a relatively meagre three stock markets and 58 ETFs, this will grow over time.
Currently, the Freetrade UK app offers access to the NYSE and NASDAQ-listed stocks in the US and LSE listed stocks in the UK. Clearly, this is quite a paltry selection if you're a globally inclined investor. By comparison, Fineco offers access to 26 international markets.
It's worth pointing out that Freetrade allows you to open a stocks and shares ISA, subject to the usual restrictions (there's a £20,000 annual cap and you can't open more than one stocks and shares ISA per year). This is one Freetrade product that isn't actually free, but, at £3 per month, it's competitively priced. Interactive Investor charges £9.99 per month for a Freetrade ISA.
Freetrade Fees, Charges and Commissions
This is where Freetrade really comes into its own. As the branding of the Freetrade app suggests, it touts itself as a commission-free trading platform and, unless you count a few optional extras, it lives up to this promise.
If you're on the lookout for a commission-free platform you won't be disappointed by Freetrade UK, which really does allow you to buy shares without stumping up any fees at all, provided you're happy to go without special services like same-day withdrawals.
Freetrade's commission-free model extends to both trading and non-trading fees, so you won't be charged a per order fee or any kind of non-trading or maintenance fee. This can amount to quite a significant saving compared to some more traditional brokers, as the following table illustrates.
| | | |
| --- | --- | --- |
| Stock Broker | Fee per order | Non-trading/ inactivity fee |
| Freetrade | £0 | £0 |
| | | |
| Fineco | £2.95 | £0 |
| Hargreaves Lansdown | £11.95 (£5.95 for 20+ share deals per month) | £0 |
| AJ Bell Youinvest | £9.95 (£4.95 for 20+ share deals per month) | £0 |
It's also worth noting that Freetrade allows fractional stock trading, which can be a real boon if you're keen to build a diverse portfolio but have a relatively limited budget. If, for instance, you want to invest in Amazon stock, the cost of a single share (currently over $3,000) might be prohibitive. The option to buy a portion of a share offers a handy way to gain exposure to a stock that you might otherwise struggle to afford.
Freetrade Share Dealing Platform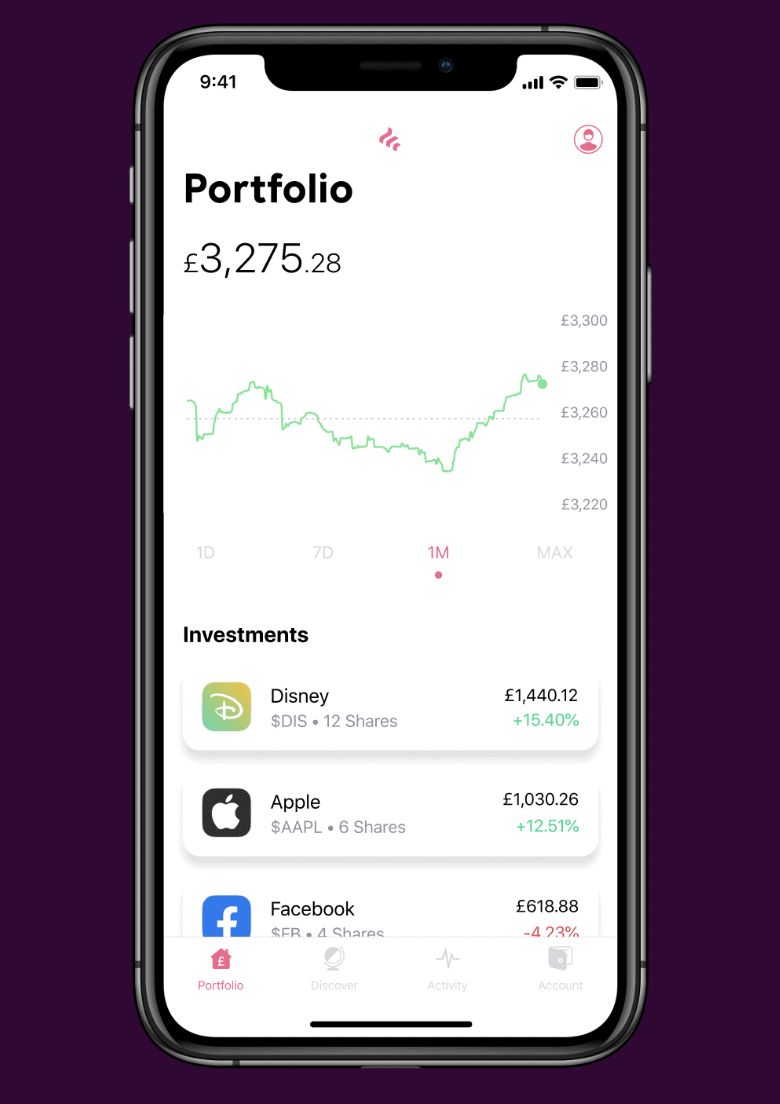 The first thing to say about Freetrade's trading platform is that it doesn't have one. At least not in the conventional sense. As an app, Freetrade is only available on your mobile device. Web and desktop platforms simply aren't an option. This might put some traders off but it fits with Freetrade's brand identity – this is a trading experience that's designed to be as accessible as possible and, as such, Freetrade UK deliberately dispenses with much of the functionality you'd expect from a full-service platform.
If you're going to limit your trading platform to a mobile investment app, it's a good idea to ensure that app is well-designed. Happily, the Freetrade app – available as Freetrade iOS and Freetrade Android – is a pleasure to use. UX has obviously been prioritised and the whole experience, from opening an account to searching for stocks and placing an order, is pleasingly intuitive.
Inevitably, much of the functionality you'd expect to find on a desktop platform is missing but, again, this isn't really aimed at the sort of advanced traders who demand a vast array of sophisticated analytical functionality and charting tools. Having said that, we were slightly disappointed by the absence of alerts or notifications, which would be a useful addition for any level of trader.
Unfortunately Freetrade currently doesn't offer a demo account which is disappointing, especially when compared to other trading platforms in the market, it's evident in our Freetrade vs Trading 212 review that Freetrade is really lacking in this aspect.
Research and Analysis at Freetrade
Given Freetrade's pared-down, app-only model, you won't be surprised to learn that its research and analysis offering is very limited. If you're expecting technical analysis bells and whistles, you're looking at the wrong platform. You can, of course, conduct your research and analysis elsewhere but we sense that Freetrade simply isn't targeted at technical traders.
So, what do you get? Well, charting isn't entirely absent and is nicely presented – in keeping with the rest of the app – but in truth its scope and usefulness is quite limited. Indeed, there's little in the way of portfolio management on the Freetrade app, which means there's limited scope to monitor your stocks, let alone conduct data-driven research.
As we've said throughout this review, Freetrade UK is unapologetically aimed at beginners who favour a relatively passive approach to share dealing. Its research and analysis functionality reflects this.
Freetrade Community
One of the most notable aspects of the Freetrade app is the Freetrade Community. This is essentially a forum where users can start discussions of any kind of investing topic. This is a way to learn new strategies and share tips with your fellow traders, and adds a social aspect to the app.
Payments on the Freetrade App
Our Freetrade review found that the app's deposit and withdrawal processes are straightforward and, in keeping with the Freetrade UK  brand, entirely free. But there are limitations. For a start, you can only deposit and withdraw funds using a bank transfer, Apple Pay or Google Pay, meaning credit and debit card deposits aren't possible.
Another minor issue is the availability of a single base currency – GBP – which means you'll face currency conversion fees if you aren't funding your account with a GPB (or multi-currency) bank account.
Be aware that withdrawals are likely to take 2 days. You can expedite the process at a small cost – same-day withdrawals will set you back a £5 fee.
Freetrade Contact and Customer Service
We found that the most popular way to get help on the Freetrade app is through the Live Chat function, which proved to be responsive and helpful. This strikes us as a relatively limited customer support offering, however. Freetrade doesn't offer phone support and its Live Chat facility isn't 24/7.
Ultimately, while Live Chat proved helpful and the Freetrade Community forum is active enough to be a genuine fruitful resource, we would have liked a phoneline and, in an ideal world, 24/7 support.
You can also seek help via one of Freetrade's social media channels, including Twitter, Facebook and LinkedIn.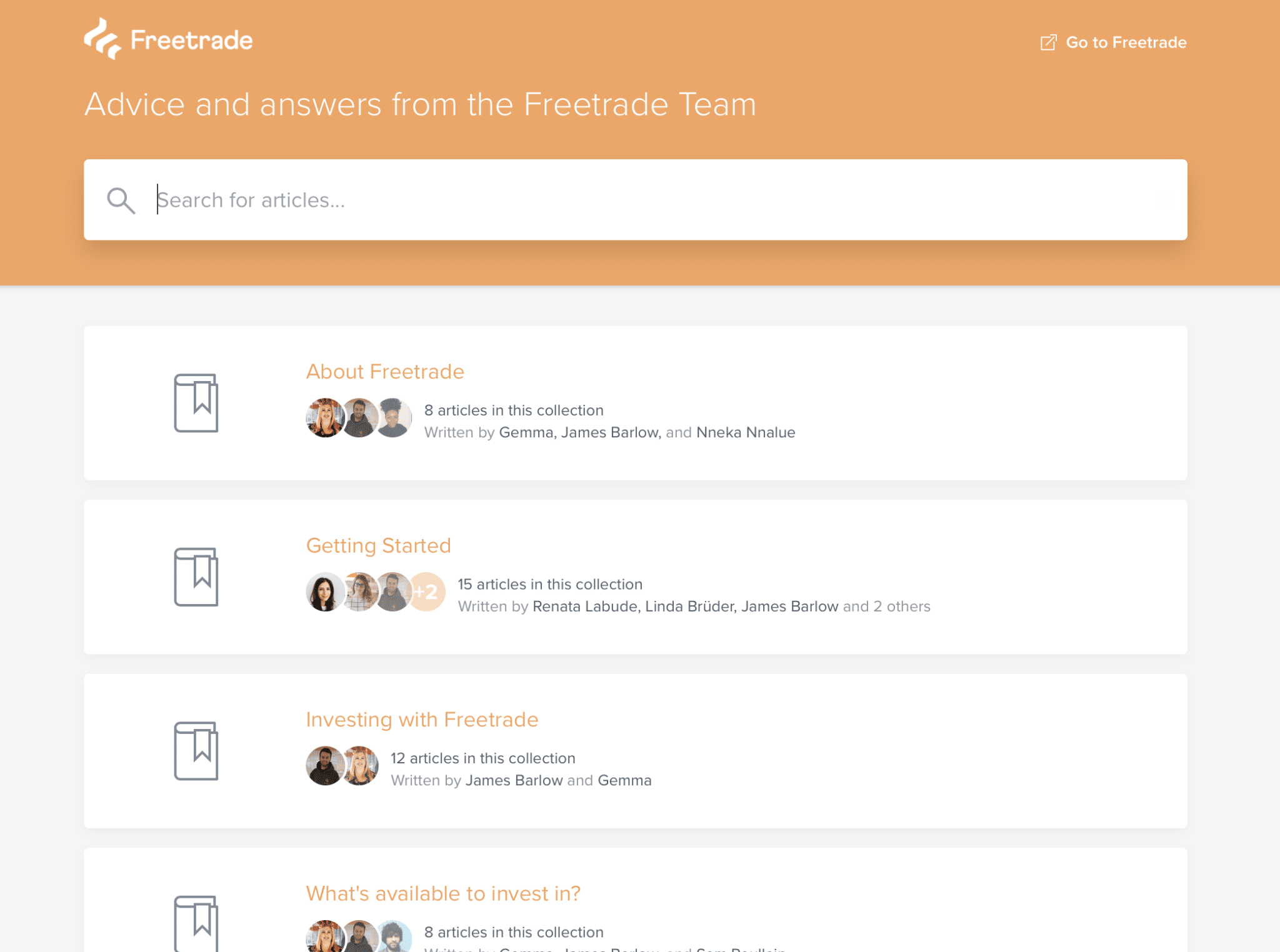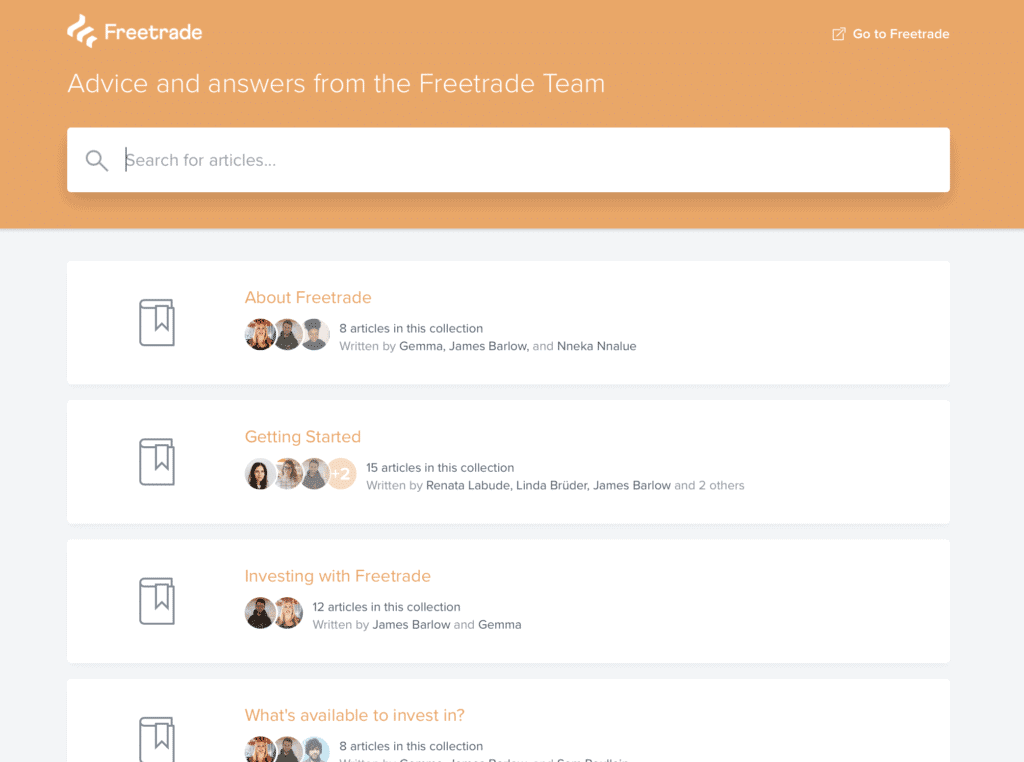 Is Freetrade Safe?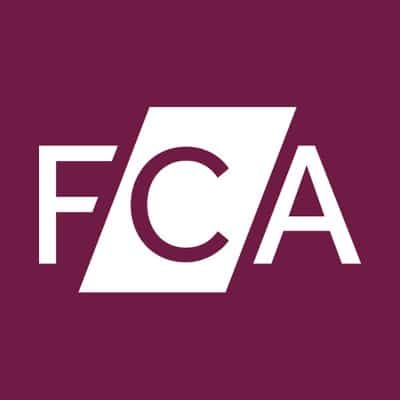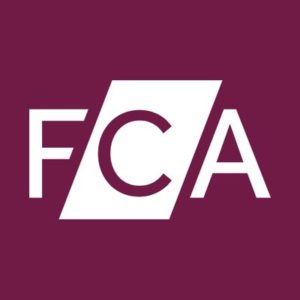 Founded just four years ago, Freetrade is a relatively new enterprise, which might cause prospective clients to worry about the safety of their money. But, while it doesn't hold a banking licence and isn't listed on the stock exchange, our Freetrade review found that it is regulated by the FCA, which should settle any nerves you might have.
FCA regulation means that Freetrade clients can rely on up to £85,000 of investor protection thanks to the FSCS investor protection scheme. An annual PwC audit and top-end regulation should be enough to ensure your safety as a Freetrade investor.
The Verdict
Having concluded our Freetrade app review, we think it's probably unfair to judge the platform according to the same criteria as a full-service brokerage, because that's not what it's designed to be. Sure, if you're looking for a broker that offers a comprehensive portfolio of investing products, including funds,options and bonds, it falls well short. But Freetrade UK has been developed for a different sort of investor. As an approachable, entry-level investment platform designed for young people who value usability and affordability, it doesn't disappoint.
You can't really quibble with its claim to offer zero commission trading, even if there are extras that cost a few quid. Freetrade's pricing is pleasingly transparent and unbeatably cheap. We weren't really surprised to find that Freetrade is short on advanced analytical tools but there is certainly scope to improve that aspect of the app without it becoming excessively complicated.
Overall, we get the impression that Freetrade is a young app that's in the process of evolving. While the number of stocks on offer is currently pretty limited, there are plans to add more on an ongoing basis and, providing it continues to expand its user base, we can see other aspects of the Freetrade experience improving over time. For the time being it's a limited but usable trading app that offers a cheap, approachable route into the world of investing.
FAQs
When was Freetrade launched?
Does Freetrade offer access to MetaTrader?
What is the minimum deposit at Freetrade?