How to Buy Solana – Beginner's Guide
Fact Checked
Everything you read on our site is provided by expert writers who have many years of experience in the financial markets and have written for other top financial publications. Every piece of information here is fact-checked.
Disclosure
Please note that we are not authorised to provide any investment advice. The information on this page should be construed for information purposes only. We may earn commissions from the products mentioned on this site.
Solana is one of the hottest new cryptocurrencies, with a value that's skyrocketed more than 278% in the last month alone. But what is Solana and how can you buy it? In this guide, we'll explain how to buy Solana and explain everything you need to know about this blockchain technology.
How to Buy Solana – Quick Steps
Open an Account with Coinbase: Head to Coinbase and click 'Sign Up' to open a new account.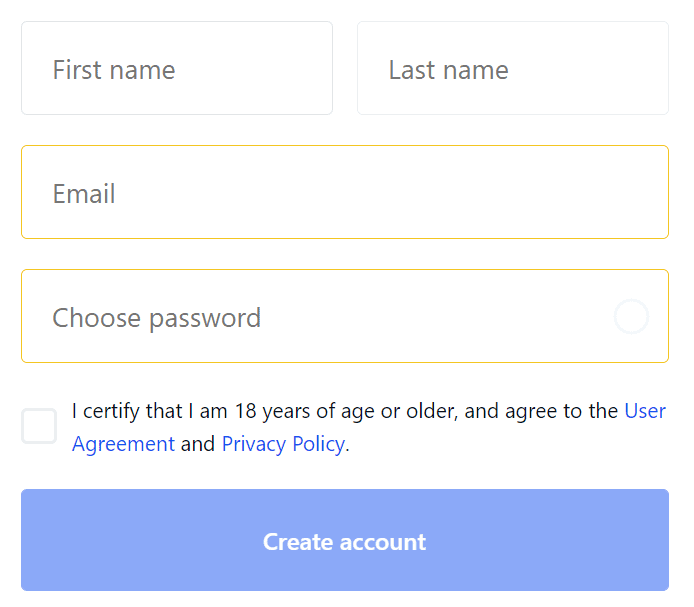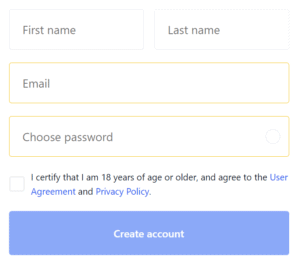 Your money is at risk.
Upload ID: Upload a copy of your passport or driver's license and a proof of address to verify your Coinbase account.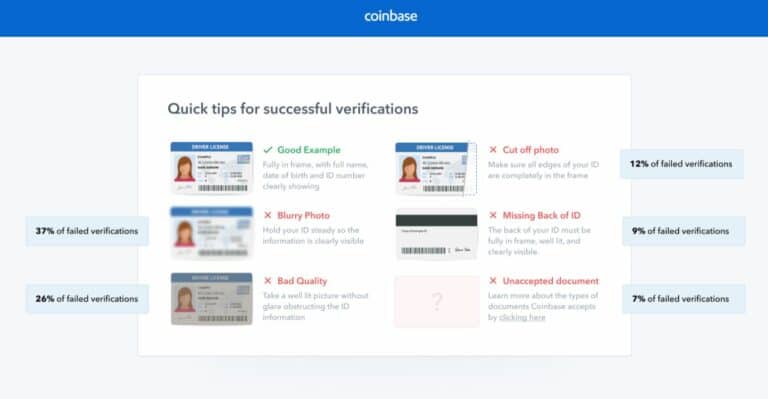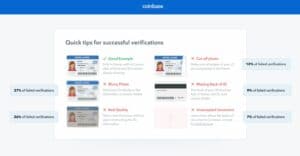 Deposit: Deposit at least £2 with a credit card, debit card, bank transfer, or PayPal.


Buy Solana: Search for 'SOL,' enter the amount you want to purchase, and click 'Buy Solana.'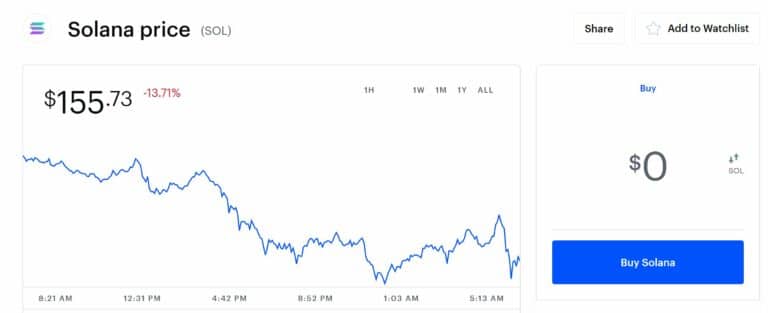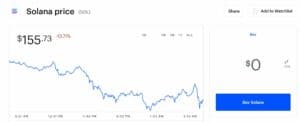 Your money is at risk.
Step 1 – Choose a Cryptocurrency Exchange
The first step in buying the SOL cryptocurrency is figuring out where to buy Solana. The easiest way to buy Solana is to use a cryptocurrency exchange that lets you change pounds for SOL instantly.
There are several major exchanges that currently offer Solana cryptocurrency. Let's take a closer look at our top pick, Coinbase. For further details on the hottest digital assets, be sure to check out our best cryptocurrency to invest in guide.
Coinbase – Best Crypto Exchange to Buy Solana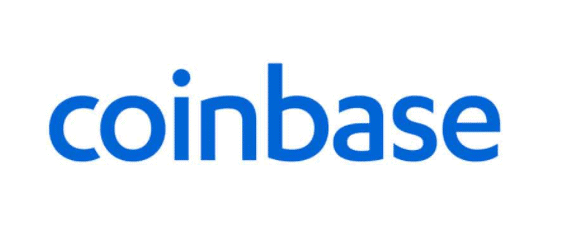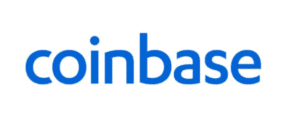 Coinbase is the largest crypto exchange in the world and one of the best places to buy Solana in the UK. The platform offers hundreds of cryptocurrencies and makes exchanges simple. You can choose to buy Solana instantly or trade the price of SOL using Coinbase's advanced trading platform.
Another reason we recommend Coinbase is because it has a built-in crypto wallet. So, you can easily hold Solana in a secure digital wallet without having to move to a third-party platform. The Coinbase wallet is accessible via iOS and Android mobile apps.
Coinbase doesn't require a minimum deposit when you create a new account, and you can buy Solana cryptocurrency with as little as £2 per transaction. It's easy to fund your account with a credit card, debit card, bank transfer, or PayPal. Plus, if you already have cryptocurrencies like Bitcoin or Ethereum, you can easily link your coins to your Coinbase account to exchange for Solana.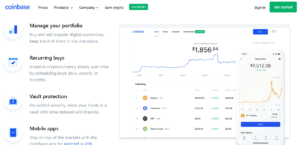 The only downside to Coinbase is that its fees can be somewhat high. For example, you'll pay a fee of 1.49% when you buy Solana cryptocurrency with a bank account or 3.99% when you buy Solana with a credit card or debit card. However, we think the platform's ease of use and quality more than justifies these costs. Check out our full Coinbase review for more details.
Pros
Buy or sell Solana instantly from GBP
Built-in Solana wallet
No minimum deposit required
Advanced platform for trading SOL
Regulated by the UK FCA
Cons
Your money is at risk.
Step 2 – Research Solana
Before you buy Solana, it's important to understand what this token is and why it's so popular as one of the best Bitcoin alternatives among crypto investors. In this section, we'll cover everything you need to know about Solana cryptocurrency.
What is Solana?


Solana is a blockchain platform with a native cryptocurrency that shares the same name. It was launched in 2020 by CEO Anatoly Yakovenko, who previously worked as an engineer at major digital firms like Qualcomm and Dropbox.
Solana is a blockchain platform: it enables developers to create decentralized applications (dApps) and run smart contracts. Some of the projects that are currently running on the Solana blockchain are quite well known, including the Chainlink cryptocurrency project and the Solanart NFT marketplace. There are also crypto exchanges like Raydium running on the Solana blockchain.
In many ways, Solana is a lot like Ethereum. However, it's much faster and cheaper because it uses a Proof of Stake (PoS) mechanism to verify transactions on the blockchain, whereas Ethereum uses a Proof of Work (PoW) mechanism similar to Bitcoin. Solana can currently process 50,000 transactions per second, whereas Ethereum is limited to a maximum speed of 45 transactions per second. Plus, transactions on the Solana blockchain only cost around £0.001 each.
Is Solana a Good Buy?
Solana's value has exploded in the past month – so is it still worth it to invest in Solana? We think the answer is yes. Additionally, some market analysts believe Solana has the potential to become the next Bitcoin.
The most important reason we're bullish about Solana is that it fills a critical gap. For years, the cryptocurrency world has been searching for an alternative to Ethereum. Ethereum developed smart contracts and turned the blockchain into a platform for dApp development, but it's far too slow and costly to support further development. When transactions cost several pounds each, it's unsustainable to use the Ethereum blockchain to make payments or run software.
Ethereum is working on making changes with a major upgrade to Eth2, but that's not expected to be completed until 2022 and could still hit some roadblocks. In the meantime, Solana already does everything that Eth2 promises to do – and it's been very successful at attracting developers who are tired of waiting for Ethereum to modernize.
The fact that the Solana blockchain hosts major projects like Chainlink and Raydium is a strong sign that this technology is built to be reliable, fast, and inexpensive. We expect to see more development on the Solana blockchain, which will ultimately push up Solana's value and the price of the Solana cryptocurrency. Even if Eth2 remains a major player in the crypto world rather than fading into the background, the potential market for blockchain development is so large that Solana and Eth2 can succeed together.
Solana Price
What is Solana worth? Until recently, the coin's market cap was sitting at just over £6 billion and each SOL cost just £17. However, in late August 2021, the value of Solana skyrocketed. By early September, Solana's price jumped to £138 per coin and the project's market cap exploded to more than £40 billion. The Solana price has since dropped slightly to £113.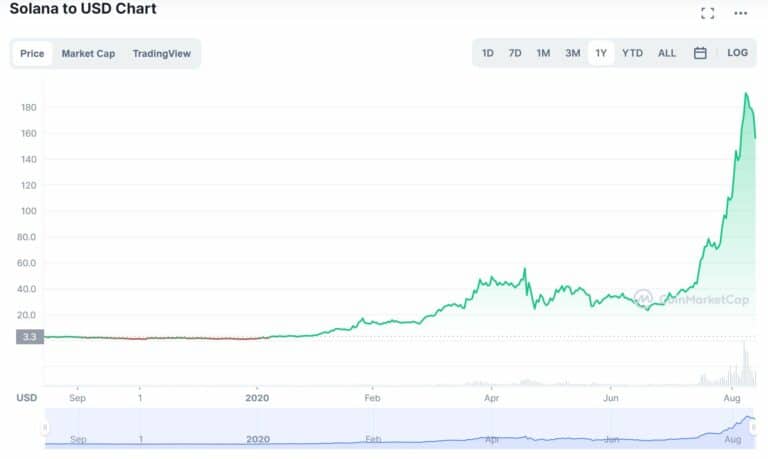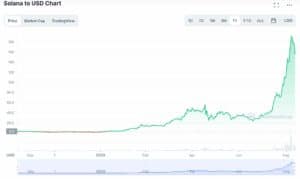 Your money is at risk.
Solana Price Prediction
Since Solana's price jumped, investors have been trying to figure out what comes next for this coin. It appears to have hit a high, but there could be another rally in the near future that pushes SOL to even loftier levels.
According to one FXStreet analyst, Solana's price run isn't over yet – he thinks the coin could hit £180 by the end of October. Another analysis suggests that the Solana price could reach £630 by 2025. That would represent a 450% increase from the current price.
Whatever happens, it seems likely that demand for Solana will remain high. This blockchain launched only a year ago and has already attracted significant projects, and it's backed by top investment firms like Andreessen Horowitz and Polychain.
Step 3 – Choose Your Payment Method
Now that you know where to buy Solana and what makes this coin special, the next step is to decide how you want to pay for it. If you're using Coinbase, there are several different ways to buy Solana.
Buy Solana with PayPal
One of the simplest ways for how to buy Solana is to use PayPal. With Coinbase, you can link your PayPal account and buy Solana using any of the payment methods you have connected to your PayPal account. There's no need to enter your payment information with Coinbase in this case.
Buy Solana with Debit/Credit Card
You can also buy Solana using a debit card or credit card. Coinbase accepts all Visa and Mastercard cards and you can use these payment methods to buy Solana instantly. Just keep in mind that paying with a card may incur higher fees than paying with a bank account directly.
Buy Solana with Bitcoin
If you already own Bitcoin, you can use that cryptocurrency to buy Solana. Just point Coinbase towards your Bitcoin wallet and your coins will be available as a payment method in your account. Keep in mind that you may need a separate Solana wallet to buy Solana, since not all Bitcoin wallets support SOL.
Step 4: Buy Solana
Ready to buy Solana with Coinbase? We'll walk you through the process in 4 simple steps.
Step 1: Open an Account with Coinbase
To get started with Coinbase, head to the platform's website and click 'Sign Up.' You'll need to enter your name, your email address, and a password for your account.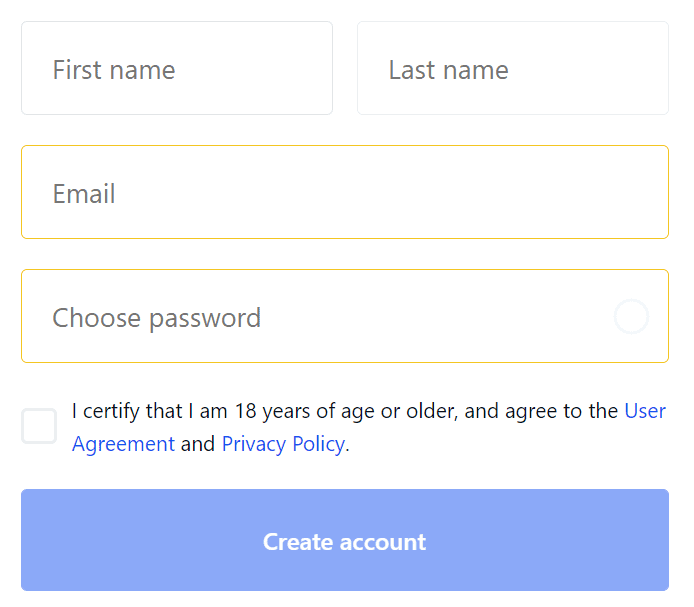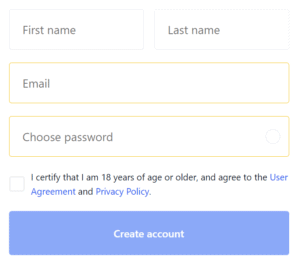 Your money is at risk.
Step 2: Upload ID
Coinbase is regulated by the UK's Financial Conduct Authority and requires some documentation from all new customers. You must upload a copy of your driver's license or passport, plus a copy of a utility bill or financial statement that shows your address.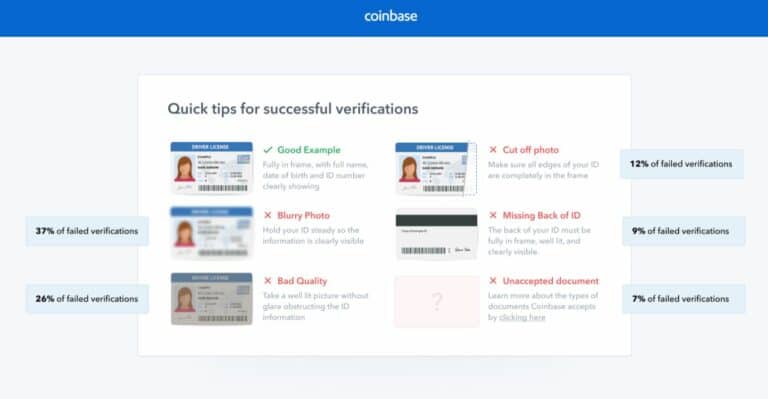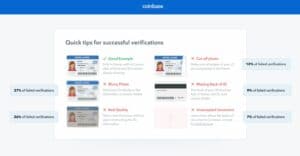 Step 3: Deposit
Coinbase doesn't require a minimum deposit when you create a new account, but you'll need at least £2 to buy Solana. You can deposit funds using a credit card, debit card, bank transfer, or PayPal. You can also deposit Bitcoin or another cryptocurrency by linking your wallet details.


Step 4: Buy Solana
To buy SOL, click 'Prices' and then search for 'Solana.' When the coin appears, click on it and then click 'Buy Solana' to open a new order form. Enter the amount of Solana you want to buy and choose the wallet where you'd like the coins deposited. Then click 'Buy Solana' to complete your trade.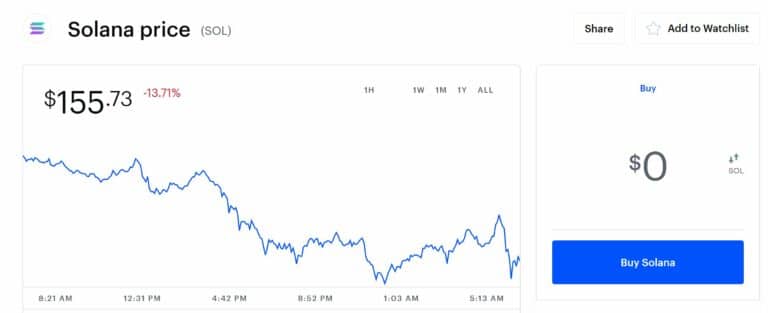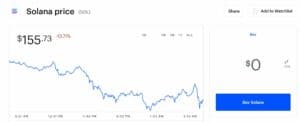 Staking Solana
Solana makes it easy for long-term investors to earn money from the coins you hold. To start earning, you'll need to stake your Solana.
Cryptocurrency staking involves tying your coins up in the Solana blockchain for a period of time. The coins are used by validators to monitor and validate transactions on the Solana blockchain, for which they receive payment and pass it on to you.
Importantly, you always own your coins when they're staked. You can get them back at any time if you want them for a transaction or to sell them.
Part of what makes staking on Solana so popular is that it's simple. The validator does most of the hard work, but you get most of the rewards from the validation process (the validator keeps a portion of the blockchain reward). Staking is completely secure and you can get your coins back at any time.
Staking Solana with Coinbase is simple once you've bought SOL. You'll need to sign up for Coinbase Custody, which is a custodian platform within Coinbase that holds your cryptocurrency for you. From there, you can elect to stake your Solana coins to any validator on the Solana blockchain.
Conclusion
Solana is an emerging competitor to Ethereum and one of the hottest cryptocurrencies in 2021. This blockchain platform offers fast, inexpensive transactions for dApp developers, and it's only expected to get better as Solana grows.
Ready to buy Solana? Get started today with Coinbase and earn SOL by staking your coins!
Coinbase – Best Crypto Exchange to Buy Solana in the UK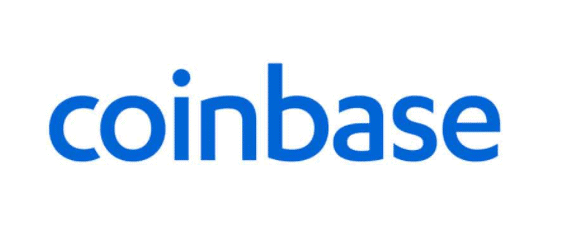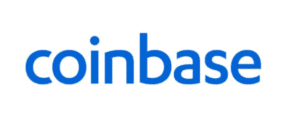 Your money is at risk.
FAQs
Is Solana crypto a good investment?
Is Solana a coin or token?
What was the starting price of Solana?
Is Solana a good investment?