Supermarket stocks had a banner year in 2020, as consumers flocked to stores for food as restaurants in the UK shut down. While supermarkets might not see the same growth in 2021, these companies are still prime targets for UK investors.
That's because the supermarket industry is in the middle of rapid change. In this guide, we'll highlight the best supermarket stocks in the UK and show you how to buy shares with a 0% commission.
Top Supermarket Stocks 2021
There are dozens of supermarket stocks trading in the UK and in international markets like the US. Here are our top picks for the best grocery store stocks to buy in 2021:
Sainsbury's – Defensive Grocery Stock with a Dividend – Invest Now
Tesco – Leading the Shift to Online Grocery Shopping – Invest Now
Morrisons – A Reliable High-yield Dividend Stock – Invest Now
Kroger – Undervalued US Grocery Giant
Walmart – Global Grocer with Excellent Fundamentals
Ocado – Automating Grocery Delivery
Amazon – Invest in Whole Foods and Online Shopping
Best Supermarket Stocks UK Reviewed
1. Sainsbury's – Defensive Grocery Stock with a Dividend
Sainsbury's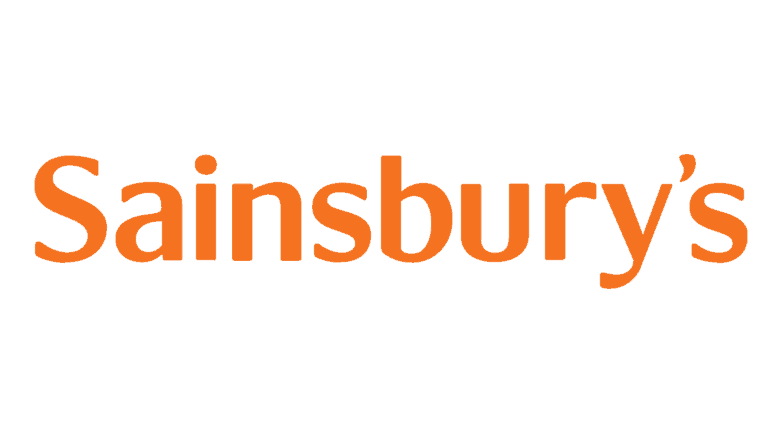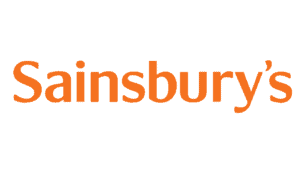 is one of the strongest supermarket companies in the UK. Since 2015, the grocer has managed to grow sales at 4% per year and increase its dividend yield to 4.5%. That's in spite of increasing competition from discount grocery stores like ALDI and Lidl, as well as lagging companies like Ocado in the online grocery market.
What makes Sainsbury's shares so attractive right now is that they've been beaten down by investors as a result of this increasing competition. Sainsbury's stock is trading with a forward price-to-earnings (PE) ratio of around 14, compared to an average of 19.6 for the UK supermarket industry. That makes it one of the cheaper grocery chains you'll find on the FTSE.
Importantly, there are clear signs that Sainsbury's can hold its nearly 15% market share in the UK going forward. The company's leadership publicly pivoted the company to capture online grocery sales during the COVID-19 pandemic. That could hurt profitability in the short-term, but the move is likely to boost Sainsbury's over the long run. In addition, the grocer has plenty of cash flow to fuel its digital transformation.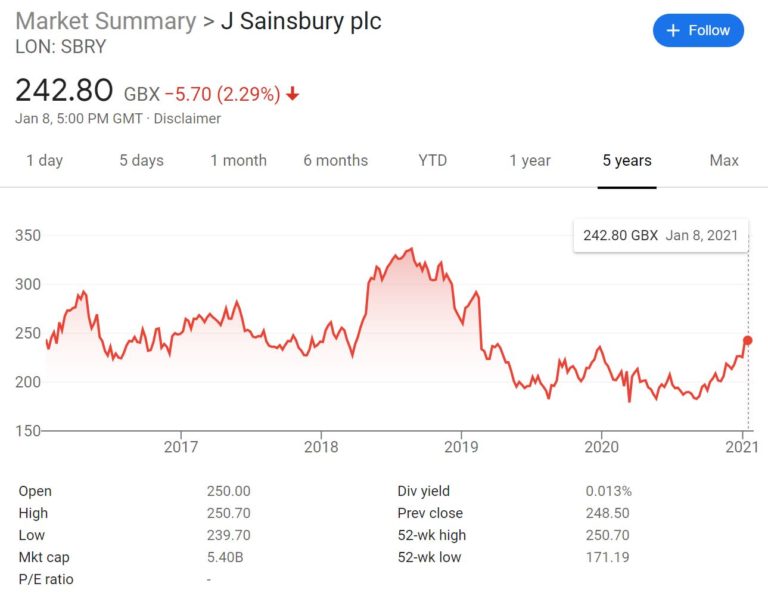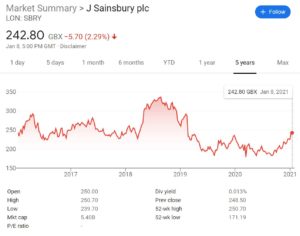 Your capital is at risk.
2. Tesco – Leading the Shift to Online Grocery Shopping
Tesco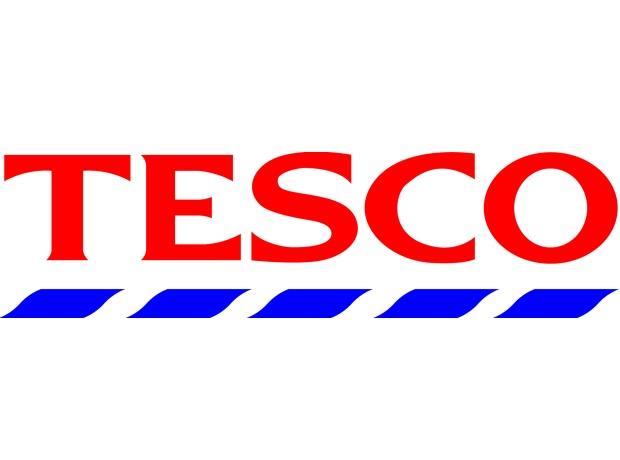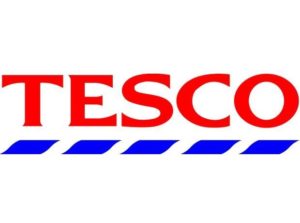 is the largest supermarket chain in the UK, with a whopping 26.8% market share. What makes this grocer particularly appealing for investors, though, is that it's captured an even greater share of the online grocery market – 30.7%.
Tesco has invested heavily in online grocery shopping and delivery both before and during the coronavirus pandemic. The fact that its online shopping market share exceeds its overall grocery market share is a very positive sign that Tesco's strategy is working.
On top of that, we think Tesco's business looks extremely strong from a fundamental perspective. Tesco recently paid back over £500 million in pandemic relief funds to the UK government. In addition, the company offers a 3.7% dividend yield. Tesco also expects to pay a special dividend of around 20p per share in February 2021 after selling off its grocery stores in Southeast Asia. That special dividend alone represents an 8% at the current price.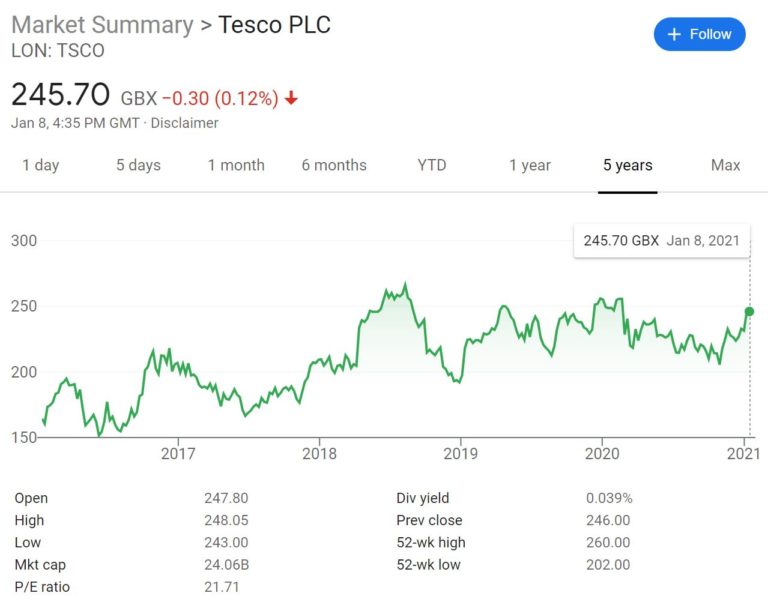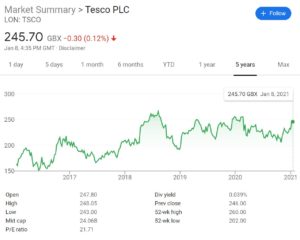 Your capital is at risk.
3. Morrisons – A Reliable High-yield Dividend Stock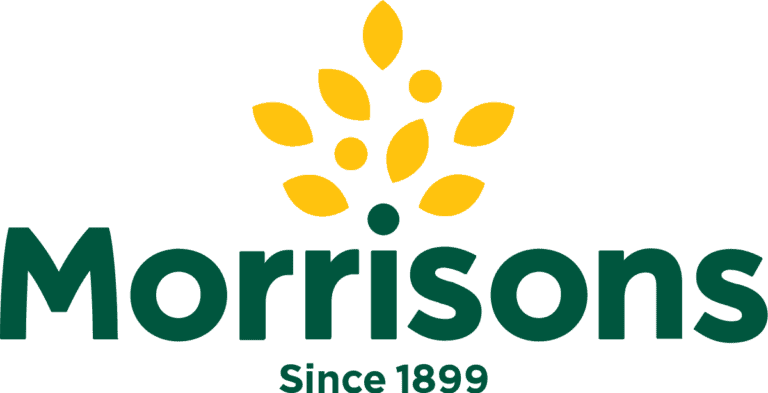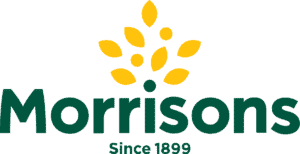 If you're interested in buying supermarket stocks as an income investment, we recommend taking a close look at Morrisons shares. On paper, Morrisons stock has a dividend yield of only around 3.8%. But in reality, this company pays out special dividends virtually every other year. If you include the special dividend that Morrisons announced in December last year, the company's dividend yield is closer to 7.0% at the share price of 171p on the ex-dividend date.
The supermarket chain is also trading at a historic low right now, which means you could be getting a bargain. Morrisons shares are currently trading at just 185p, down from 266p as recently as 2018. The decline in share price is a result of Morrisons losing profits and market share to discount grocery chains, but the worst of the damage has likely already been done.
Morrisons isn't the best supermarket to buy if you want a company that's leading the charge into online shopping. While this company has some of its own online shopping and delivery capabilities, it's largely relying on a deal with Amazon to allow consumers to buy Morrisons products online. That could leave Morrisons stuck to some extent if Amazon decides to go its own way in the UK in the future.
Your capital is at risk.
4. Kroger – Undervalued US Grocery Giant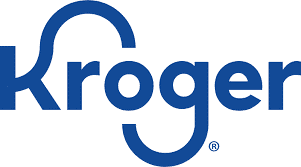 Kroger is a behemoth of a US supermarket chain, controlling 2,750 stores across the country along with 10% of the US grocery market (behind only Walmart). Kroger's share price only rose 5% to $31.76 last year, which we think leaves this stock highly undervalued.
Over the same period, Kroger's overall sales grew 11% and its digital sales more than doubled. At the same time, Kroger pays out a reliable dividend of 2.2%, which is above average for US grocery stocks. The company currently has a PE ratio of just 8.43.
The main issue that investors seem to have with Kroger shares is that this company only owns supermarkets. It's not a full-fledged retailer like Walmart, leaving it fewer opportunities for growth. Still, Kroger has managed to steadily increase its bottom line by creating its own store-brand products to stock its stores.
The company also stands to benefit from the shift to digital, as Kroger was one of the first US companies to partner with Ocado to bring automation to its warehouses. To date, it has 7 completed Ocado-powered warehouses and is in the process of building 3 more. Already, online shopping and delivery are available at virtually all of Kroger's stores.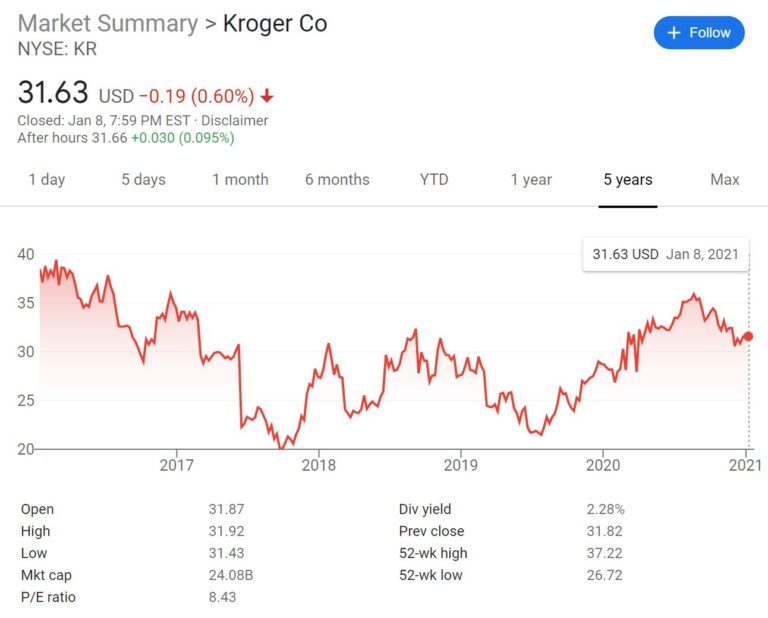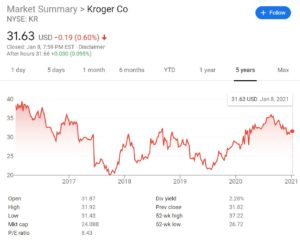 Your capital is at risk.
5. Walmart – Global Grocer with Excellent Fundamentals
Walmart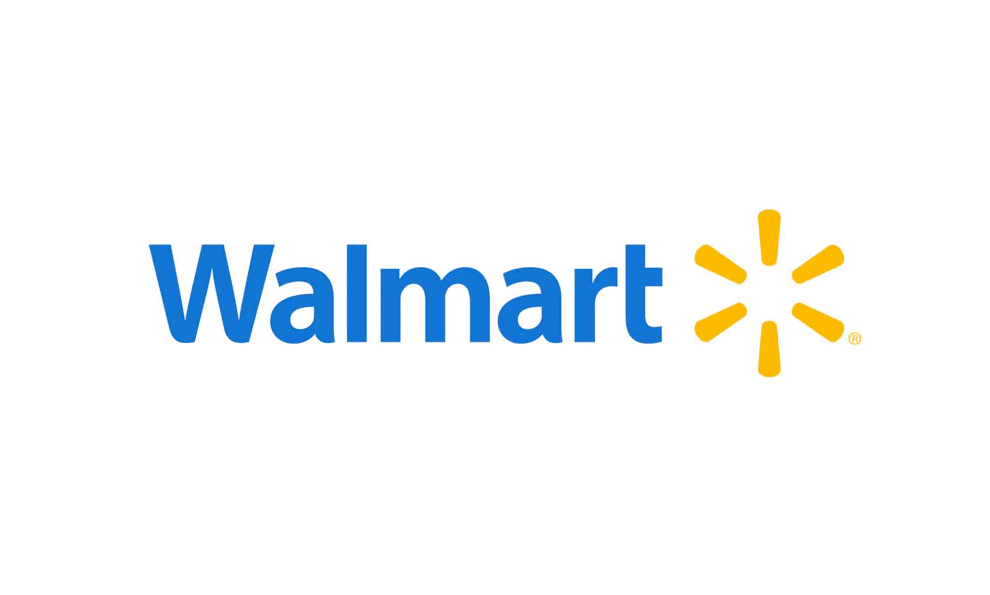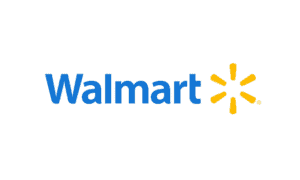 is truly massive. This company is the largest company in the world by revenue, the largest employer in the US, the largest retailer in the world, and the largest supermarket chain in the US. Walmart also has a massive footprint in the UK and owns the ASDA supermarket chain – which controls 17.6% of online grocery shopping in the country.
There are a ton of reasons to love Walmart stock and hold it for the long term. The company has posted 25 consecutive quarters of sales growth in the US, something most decades-old companies can only dream of. At the same time, Walmart has consistently hiked its dividend and pays a yield of 1.47% at the current share price of $146.63. Walmart also trades at a PE ratio of just 21.2, well below the average PE of 36 for the S&P 500.
Walmart shares are impacted by the retailer's competition with Amazon, which spans into general merchandise and not just grocery items. However, Walmart hasn't been crushed by Amazon, as many analysts initially predicted. Rather, it's evolved into a giant of eCommerce – including online grocery shopping – and leveraged its physical stores for pickup and logistics. This model is especially powerful for the supermarket supply chain, so we expect to see Walmart continue to perform well as consumers increasingly buy their food online.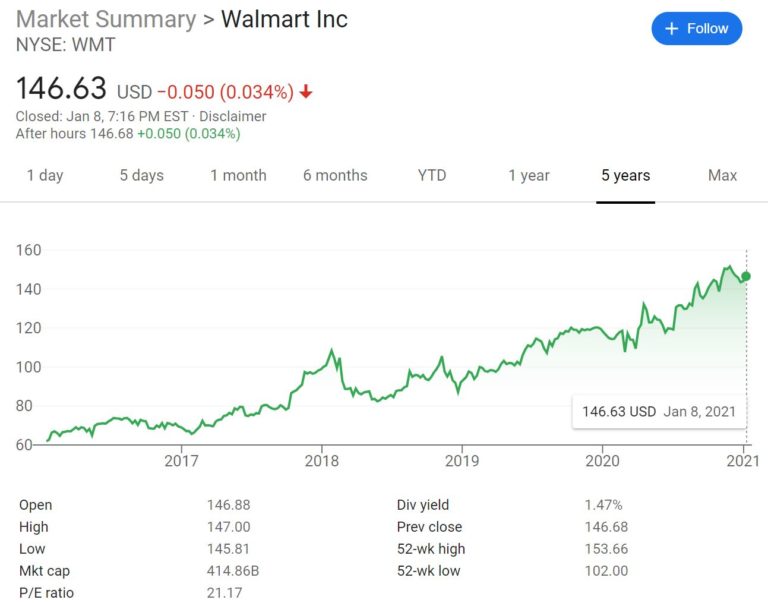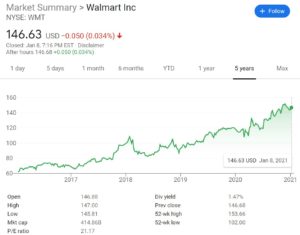 Your capital is at risk.
6. Ocado – Automating Grocery Delivery
Ocado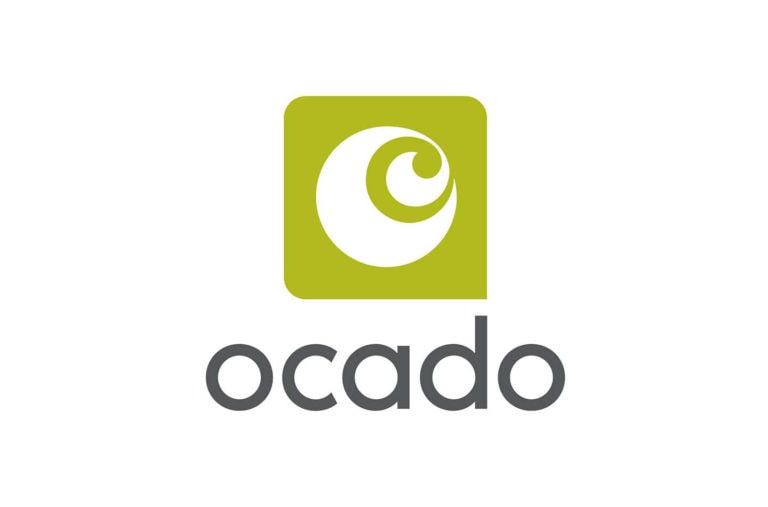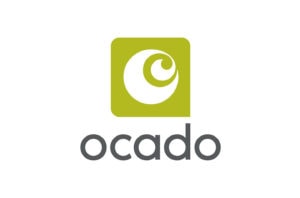 is unlike any of the other supermarket stocks on this list. In fact, if you ask the leadership at Ocado, they'll tell you that this isn't a supermarket company at all. Rather, it's a tech company.
That's because Ocado doesn't have any of its own stores or even any of its own food products. What Ocado does is build automated warehouses and automation technology for grocers looking to make their supply chains more efficient. It has a joint venture with Marks & Spencer to facilitate grocery delivery in the UK and has partnered with Kroger to build as many as 20 automated supply warehouses in the US.
As a growth stock, Ocado does come with significantly more downside risk than most other supermarket stocks. The company has a valuation of nearly £19 billion, making it one of the biggest companies on the FTSE 100 list. That's despite the fact that Ocado declared a £214.5 million loss in 2019 and failed to turn a profit in 2020.
If Ocado's technology becomes widely used, however, the sky's the limit for this supermarket disruptor.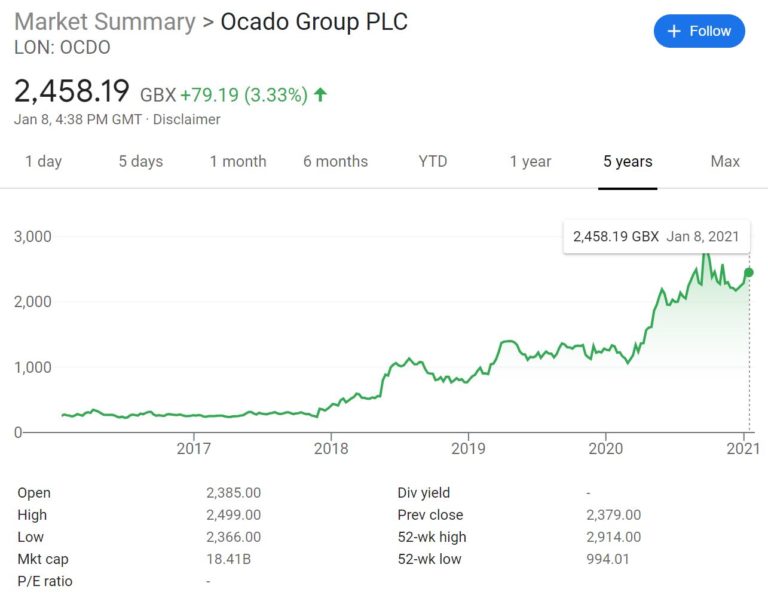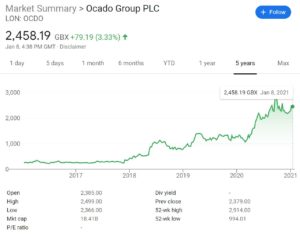 Your capital is at risk.
7. Amazon – Invest in Whole Foods and Online Groceries
Amazon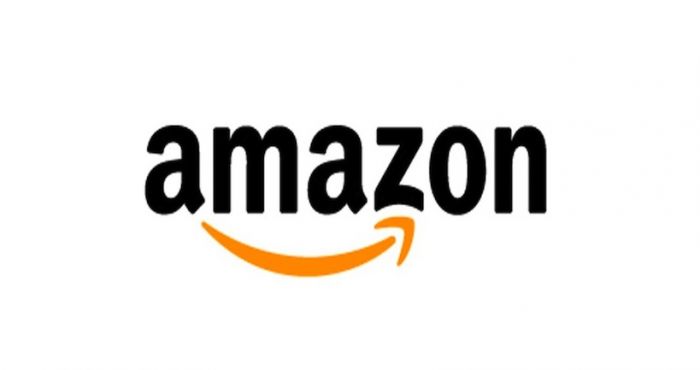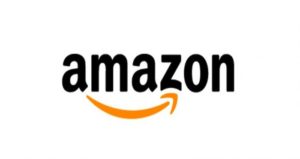 has been investing increasingly in the grocery market over the past few years, which makes sense given its goal to be the 'Everything Store.' The most notable push into groceries that Amazon made was its acquisition of Whole Foods in 2017. Whole Foods alone isn't widespread – it only has 500 stores in the US and 7 in the UK – but it gives Amazon a foothold in both countries and sets up grocery supply chains.
What makes Amazon particularly exciting as a supermarket stock is that it is truly a supermarket. On Amazon, consumers can order not just food and household items but also general merchandise at the same time. While that won't appeal to everyone, the convenience involved promises to give Amazon a leg up on the competition as it expands the number of cities it serves. Amazon has also mastered same-day delivery in major cities, so tackling grocery delivery won't be as much of a challenge for this company as it is for many grocery-only retailers.
More generally, we think Amazon stock is a strong long term investment. With this company, you're not only investing in online groceries, but also a massive eCommerce marketplace, Amazon Web Services, and more. Amazon trades with a pricey PE ratio of 93 and doesn't pay a dividend, but there's every reason to believe this behemoth will continue growing.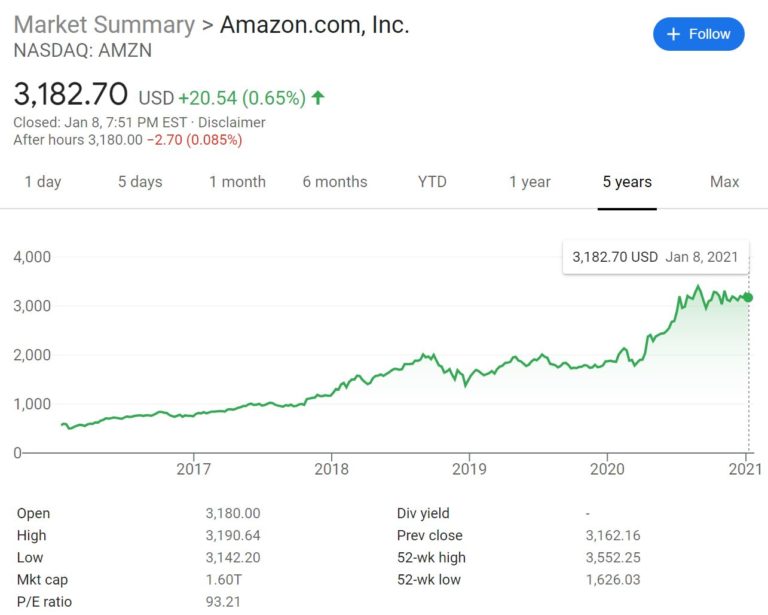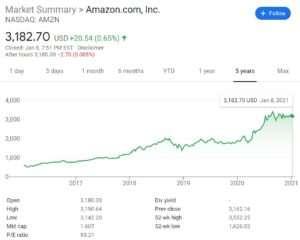 Your capital is at risk.
Are Supermarket Stocks a Good Investment?
Many investors consider supermarket stocks a strong investment, especially when the broader stock market isn't doing so well. That's because consumers need food and staples like cleaning supplies no matter whether the economy is roaring or suffering. While many stocks fall during a recession, supermarket stocks often rise as investors look for a safe place to put their money.
During the coronavirus pandemic last year, supermarket stocks were particularly attractive to investors. Not only were grocers relatively insulated from the pandemic as essential businesses, but they experienced a surge in business as consumers were barred from restaurants and many stocked up on food and other supplies.
While supermarket stocks may underperform the broader market during times of strong growth, there is a silver lining to holding these companies for the long term. Since most supermarkets have relatively steady business over time, they are among the most reliable and high-yielding dividend stocks. For example, Sainsbury's has a dividend yield of 4.5%, Tesco has a yield of 3.7%, and Morrisons has a yield of 7.0%.
That's a huge plus for income investing. In addition, it makes supermarket stocks very competitive with other types of low risk investments in terms of total return on your investment.
How to Choose the Best Supermarket Stocks for You
Choosing the best supermarket stocks for you comes down to what you want to get out of your investment. To start, it's important to decide if you're looking for long-term stock appreciation, high dividend payments, or a mix of both.
If stock appreciation is most important to you, it's important to find a grocer that is undervalued in the current market. Most investors use the PE ratio to determine whether a supermarket is overvalued or undervalued. The average PE of the supermarket industry in the UK is around 19.6, although this changes over time as supermarket stocks rise and fall.
Right now, grocery stores are undergoing a massive change as their business shifts towards online ordering, pickup, and home delivery. That means that the market share of major UK grocers could change over the next few years, creating opportunities for investors.
Look for grocers that are making strides to reach consumers online and deliver groceries quickly. Major supermarkets like Tesco and Sainsbury's are up against newcomers like Ocado, and it's not clear who will win the battle for dominance in the online grocery market.
If dividend yields are most important for your investing style, look for large supermarket companies that have a history of paying dividends. For example, Morrisons offers a 7.0% dividend yield and the company has been steadily increasing its payouts to investors for several years.
Of course, it's important that the stock holds its value even as the company focuses on dividends. Make sure that any company that is putting profits towards dividends rather than investing more heavily in delivery networks will still be competitive for years to come.
Best Supermarket Stock Brokers in the UK
In order to purchase supermarket stocks in the UK, you'll need a top stock broker or stock app. Your broker will determine what grocery store shares you can trade. In addition, different brokers have different fees for trading and place different trading platforms and tools at your disposal.
With that in mind, let's take a closer look at two of the best brokers you can use to buy supermarket shares in the UK.
1. eToro – Trade Supermarket Stocks with 0% Commission
eToro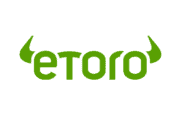 is one of our top recommended UK brokers to buy and sell supermarket shares. This broker offers trading on more than 800 stocks in the UK, US, Europe, and abroad, so you can trade nearly all of the best supermarket stocks. eToro also has 450 ETFs available, a number of which contain supermarket stocks from the FTSE 100 and NYSE.
In addition, eToro charges 0% commission when you buy and sell stock CFDs and has some of the lowest spreads in the UK. The platform does have withdrawal and inactivity fees, but these are small and relatively easy to avoid. eToro also enables you to buy shares outright, in many cases without paying commissions.
A big part of what sets eToro apart from the competition is its trading platform. eToro offers its own proprietary charting software for web and mobile. It includes over 100 built-in technical studies and drawing tools, along with a news feed, economic calendar, and price targets from professional stock analysts.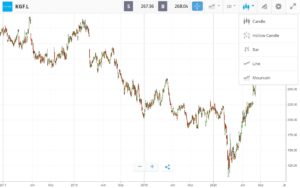 67% of retail investor accounts lose money when trading CFDs with this provider.
eToro also has a social trading network, which connects you with millions of traders from around the world. Using this network, eToro calculates a market sentiment score for every stock so you can see if it's trending up or down. You can also copy the trades of investing experts or set up a diversified portfolio in seconds using the copy trading feature.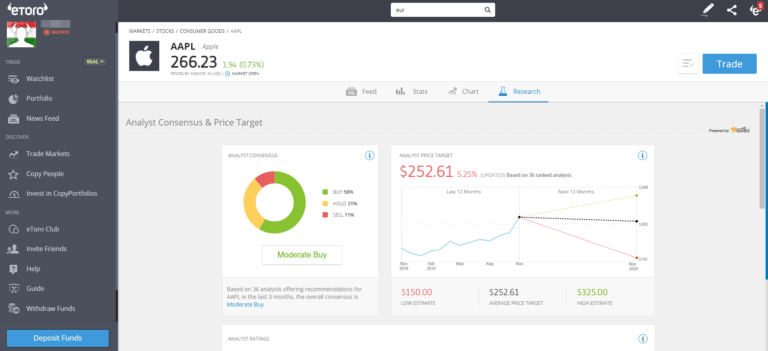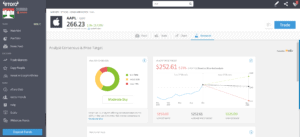 eToro is regulated by the UK's Financial Conduct Authority and accounts are insured by the Financial Services Compensation Scheme for up to £85,000. The company offers 24/5 customer service by phone and email.
Pros:
Trade 800+ stocks globally
0% commission on stock CFDs
Trading platform with 100+ indicators
Supports copy trading
24/5 customer support
Cons:
Withdrawal and inactivity fees.
67% of retail investor accounts lose money when trading CFDs with this provider.
2. Degiro – Trade Thousands of Stocks Around the World
Degiro

is a relatively new UK broker that offers access to a massive selection of global stocks. With this broker, you can buy and sell thousands of shares from the UK, US, Europe, Asia, and Africa. Degiro is particularly good if you want to invest in lesser-known supermarket stocks that aren't available at other brokers.
Degiro only offers share dealing, not CFD trading. It's not commission-free, but we think the broker's fee structure is very competitive. Degiro charges £1.75 + 0.014% for UK shares and €0.50 + $0.004 per share for US shares. There are also more than 200 ETFs available completely commission-free.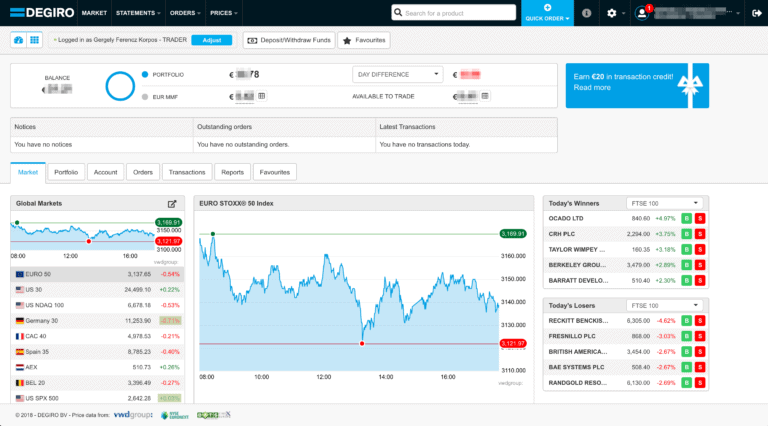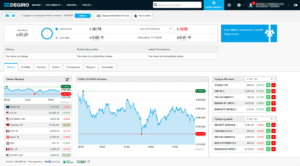 This broker has a proprietary trading platform built for the web and mobile. It offers comprehensive charting with dozens of technical studies and drawing tools, as well as watchlists and advanced order options. One downside to the platform, though, is that it doesn't include tools like a market news feed or an economic calendar. You also can't set up price alerts using the mobile app.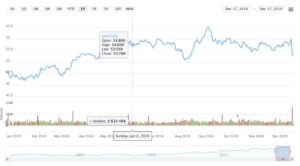 Degiro is regulated in the Netherlands, but UK accounts are still protected by the Financial Services Compensation Scheme. This broker doesn't have any deposit minimum or account fees, which makes it easier to get started with the platform. If you need help with your account, Degiro offers customer support 5 days a week by phone or email.
Pros:
Thousands of stocks and ETFs available
Inexpensive commission structure
200 ETFs available commission-free
Advanced trading platform for web and mobile
Highly regulated
Cons:
No price alerts or market news feed
Your capital is at risk.
How to Buy Supermarket Stocks in the UK
Ready to buy supermarket stocks in the UK? We'll show you how to get started using eToro, which offers 0% commission and a wide selection of grocery shares.
To get started, head to eToro's website or download the eToro mobile stock app for iOS or Android. Click 'Join Now' and create an account with your email, Google account, or Facebook account.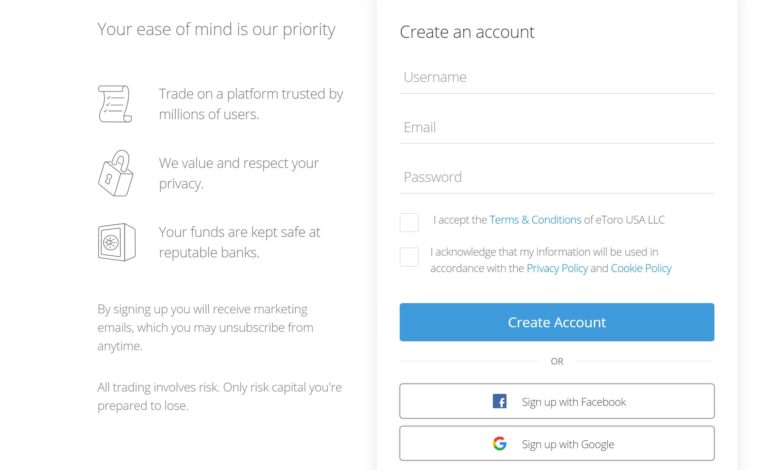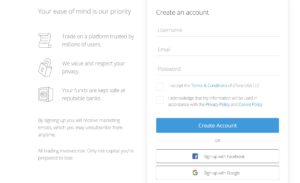 67% of retail investor accounts lose money when trading CFDs with this provider.
eToro requires you to verify your identity in order to comply with UK anti-money laundering regulations. You can complete this step online by uploading a copy of your driver's license or passport along with a copy of a recent financial statement or utility bill.
Next, you must deposit funds into your account. eToro requires a minimum deposit of £140 when you first sign up, which you can pay by debit card, credit card, bank transfer, or e-wallet (including Neteller and Skrill).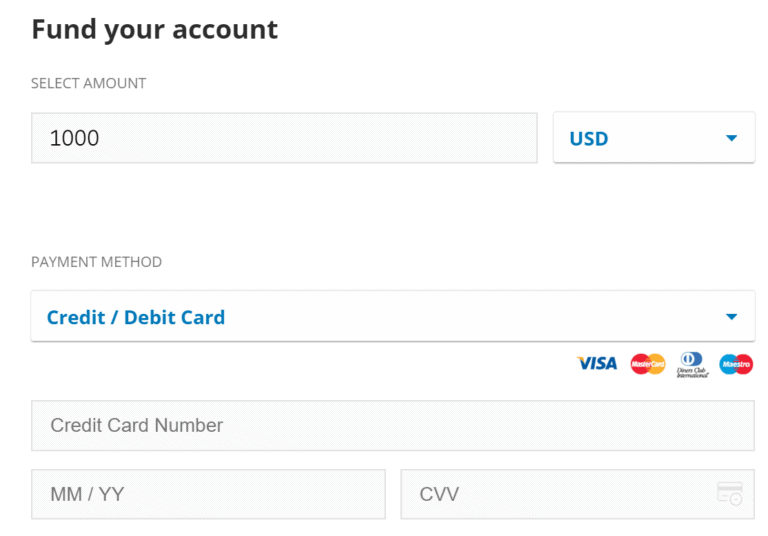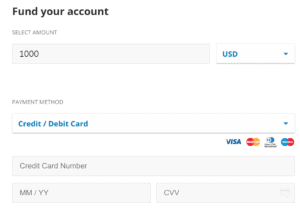 Now you're ready to purchase your first supermarket stock with eToro. Head to your account dashboard and search for the company you want to buy in the box at the top of the page. When it appears in the drop-down menu, click 'Trade.'


67% of retail investor accounts lose money when trading CFDs with this provider.
In the order form, enter how much you want to invest in the supermarket stock. eToro allows you to purchase fractional shares, so you can invest any amount over £50. You can also set a stop loss or take profit level for your order, or apply leverage up to 5:1 if you're trading CFDs.
Once your trade is ready, click 'Open Position' to buy supermarket stock.
Conclusion
Supermarket stocks can be a good investment for anyone looking for a dividend-paying investment or a defensive investment that holds up during recessions. There are many changes happening in the grocery market right now, which could lead to major changes in the market shares and values of top UK and US grocers over the next few years.
If you're looking to buy supermarket stocks in 2021, we recommend one of the 7 companies we highlighted above. Sign up for an eToro account to start investing today!
eToro – Buy the Best Supermarket Stocks with 0% Commission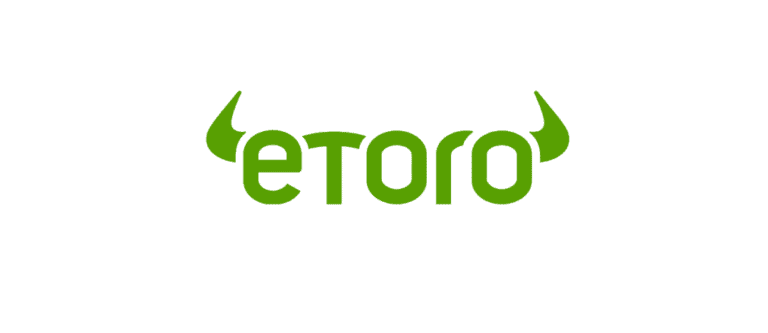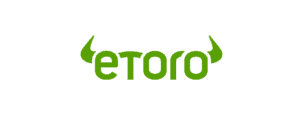 FAQs
Is Brexit expected to impact supermarket stocks in the UK?
Can I buy ALDI shares in the UK?
What is the largest supermarket company in the UK?
Are any UK supermarkets offering delivery by drone?
What supermarket stocks pay dividends?
Read next