Why Trust Us?
Fact Checked
Everything you read on our site is provided by expert writers who have many years of experience in the financial markets and have written for other top financial publications. Every piece of information here is fact-checked.
Disclosure
Please note that we are not authorised to provide any investment advice. The information on this page should be construed for information purposes only. We may earn commissions from the products mentioned on this site.
Buyshares.co.uk is an industry-leading online resource for beginner traders and independent investors. At Buyshares.co.uk, we are committed to providing highly relevant, up-to-date, actionable, and carefully researched financial education guides, video tutorials, tips, and tricks that will help you buy shares and invest in the stock markets.
How have we equipped ourselves to achieve this?
We work with expert writers
We work with some of the best writers in the trading and investment space. All of our writers are extremely experienced and experts at what they do, and they also all have practical experience of actually trading and investing themselves. Each of our contributors have also written for other highly respected online finance publications.
To learn more about our writers, their specialisms and where else their work has featured, take a look at our Authors and About Us pages.
We're trusted by leading online publications
We have been cited by a wide range of highly respected online publications, including NASDAQ, Business Insider France, Business Insider Australia, Bitcoin.com, Square, Lumi Wallet, Coin Telegraph, The Jerusalem Post, Benzinga, and many more.
The fact that we're cited by these leading publications shows that our content is highly accurate, relevant and original.
We are impartial and unbiased
Buyshares.co.uk is a completely independent investment educational hub for beginner investors who want to learn and take their first steps in trading and investing. This unbiased approach and independence is the driving force of our objectivity in providing trading/investment education content and reviews. We can, therefore, guarantee that the content, guides, reviews, and investment advice published on the Buyshares.co.uk website is highly accurate and transparent.
Thorough fact-checking, editing, and updates
Our in-house editorial team is tasked with the key responsibility of subjecting each piece of information that goes up to our website to a thorough fact-checking process outlined in our Editorial Policy. This ensures the content we publish is up to date, accurate, actionable, and highly reliable.
Media Contact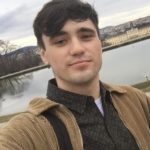 Alan Draper, Senior Content Editor
Email: [email protected]
Disclaimer: To keep the site running and the content published herein free, we may from time to time receive compensation from different companies for the placement of their products and services on our website. We may also receive compensation when you click on advertisement links posted on our website. This relationship is however purely financial and none of the advertisers have control over what we publish.