Investing your hard-earned cash can be a daunting task – especially if you have little to no experience of how the financial markets work. After all, it can take many years before you are comfortably able to select investments on a do-it-yourself basis. As such, this further amplifies the need to constantly build your investing knowledge.
On top of the guides, videos, and quizzes offered here at the BuyShares platform, we would also recommend checking out some investing podcasts. In doing so, you'll be able to tap into the mind of some of the best investors in the space.
In this article, we explore the best investing podcasts in the UK for 2021. Our selection includes a broad range of investment-related topics – such as personal finance, picking the best stocks, general investing, and even real estate.
1. Best Investing Podcasts for Beginners – The Invest Like the Best Podcast
If you're an absolute newbie in the world of investing, look no further than the Invest Like the Best podcast. The podcast is hosted by Patrick O'Shaughnessy, who is the founder and CEO of O'Shaughnessy Asset Management. The Invest Like the Best podcasts have been downloaded more than 13 million times, which is huge and shows that this is one of the very best investing podcasts available in UK.
The overarching objective of O'Shaughnessy is to educate the general public on all things investing. At a lower level, this might centre on traditional investment classes like stocks and real estate.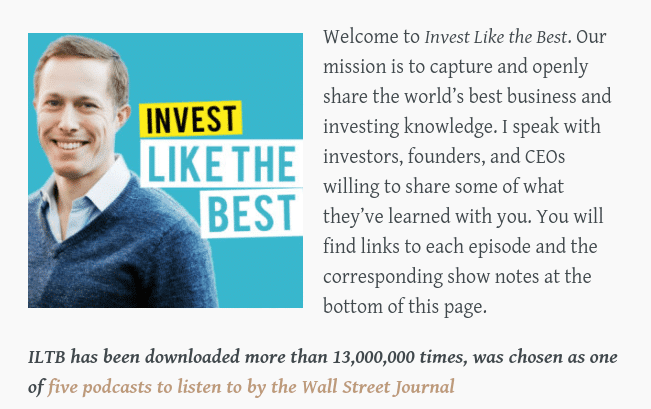 In other episodes, the podcast might discuss cryptocurrencies and even the best private equity funds UK. Either way, O'Shaughnessy is skilled at explaining complex investment jargon in simple terms. This is crucial if you want to gain exposure to the financial markets but you are somewhat intimidated by investment terminology.
To date, the Invest Like the Best podcast is behind 182 episodes. Each and every episode can be downloaded for free from the official podcast website. This allows you to start from the very first episode and work your way up. If you want to catch the podcast live, you can do so across various channels. This includes the Google Play app, iTunes, Spotify, Stitcher, and TuneIn.
2. Best Real Estate Investing Podcasts – Meet Kevin
Meet Kevin is somewhat of an internet sensation – with most of his following coming from YouTube. In fact, the real estate and investing guru is now home to over 750,000 subscribers. There, you will find daily videos on all things real estate investing.
This includes in-depth explainers on how to enter the real estate market for the first time, how to locate 'Wedge Deals', and what you need to do to build a property portfolio with a super-small downpayment.

What we really like about Meet Kevin is how the guru breaks down each and every metric that you need to be made aware of when investing in real estate – subsequently ensuring that no stone is left unturned. Of course, he does this in a super user-friendly manner – meaning that the information is suitable for all skill levels.
In terms of his podcast, this is available across several mediums. You can, by all means, catch his content on YouTube, albeit, iTunes and Sticher are also supported. We should also note that Meet Kevin covers general finance topics too. This includes everything from the US stock markets, raising finance, and clearing debt.
If you are looking to buy shares or get into stock trading, it might be worth considering the merits of the Stock Club. The podcast, which is hosted by investment education website MyWallSt, will give you a 360-degree birds-eye view of the stocks and shares arena and is one of the best free investing podcasts around.  The Stock Club is useful for two key reasons.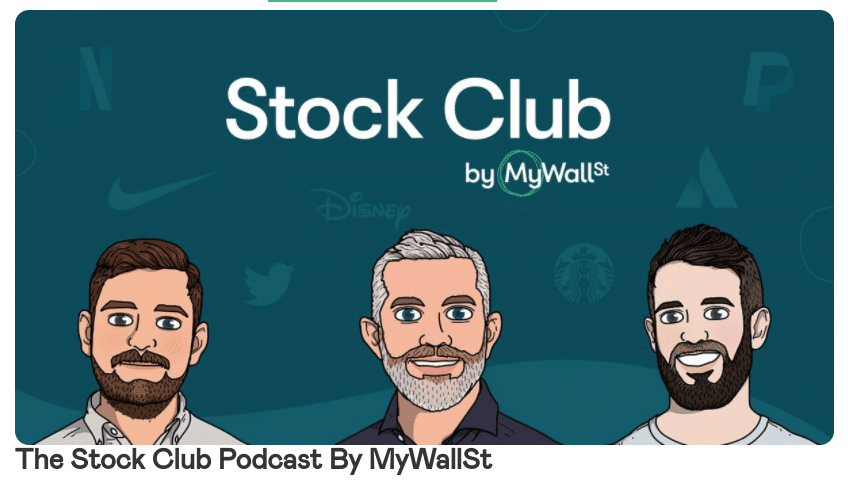 Firstly, the podcast will dive into current market conditions – looking at the ins and outs of how the stocks trading market is performing. This includes a specific analysis of the best and worst-performing companies at the time.
Although MyWallSt also offers a subscription service, it will break down its top-rated stocks on the podcast – meaning that you don't need to pay. The second key benefit of choosing the Stock Club as your go-to investing podcast is that the hosts will take questions from the audience. They will then discuss the topic in great depth – ensuring that they do so in a simple-to-understand manner.
In terms of when you can catch the podcast, new episodes of the Stock Club are launched every second Friday. Each episode lasts in the region of 40 minutes and is available via Apple and Google applications, Spotify, and the StockClub website itself.
4. Best Value Investing Podcasts – The Value Investing Podcast
The Value Investing Podcast offers a plethora of useful information on stock market investments. The authors cover some of the most important topics that every first-time investor should know. For example, recent topics include a discussion on when to sell stocks – which covers both the technical and fundamental elements of when to offload shares.
The episode also discussed the emotional side of selling shares – both in terms of winning and losing positions. In the previous week, the Value Investing Podcast discussed 15 key points to consider when choosing the best stocks to invest in.

This included everything from a company's earnings, the capabilities and credentials of its management team, and the firm's relationship with debt and equity. We really like this, as the podcast shows you what you need to do to find value stocks yourself – as opposed to relying on third-part 'advice'.
You can listen to each and every previous episode from the Value Investing Podcast website. If you want to catch the show in real-time, this is available via Apple and Google apps.
MorningStar has a huge presence in the online investment space. Its website is often the go-to place for in-depth analysis on stocks and shares, alongside daily and weekly picks. The platform has a variety of expert investors that publish market insights on specific companies. To help satisfy the needs of its global audience, MorningStar has since entered the podcast arena and produced one of the best investment podcasts available online.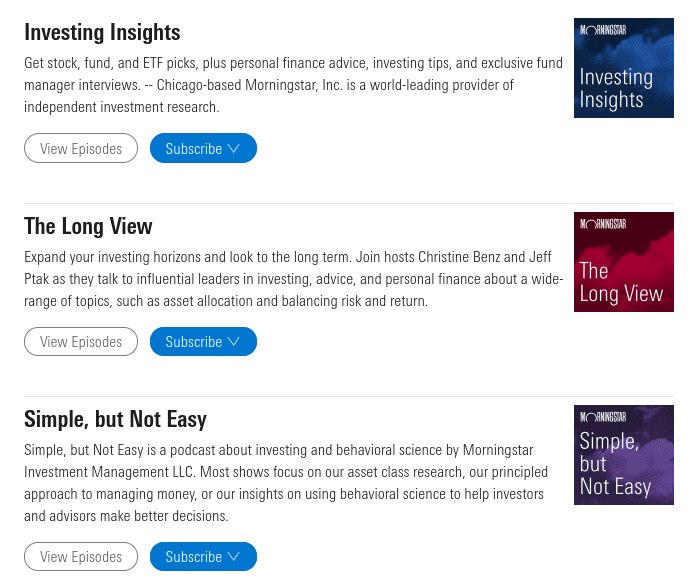 The MorningStar podcast offers three different shows. Firstly, you have the Investing Insights podcast. This covers the best shares picks, as well as a close look at valuable ETFs and funds. The podcast also covers financial advice and investing tips. Then you have the Long View podcast, which as the name suggests is focused on long-term investing goals.
On top of stocks and shares, this also covers personal finance and balancing risk. Finally, you have the Simple, But Not Easy podcast. This focuses on the behavioral science behind investing. Ultimately, this will allow you to make better investment decisions.
Conclusion
Listening to the best investing podcasts can be a great way to develop your investing knowledge. Whether you're interested in shares, real estate, or any other type of investing, there are plenty of excellent podcasts to choose from. You don't even have to fork out for high-quality content, due to the range of free investing podcasts available online.
Once you're ready to put your knowledge to the test, there's no better place to invest with eToro. This broker is a world-leading social trading platform and allows you to invest in stocks with 0%, in addition to a huge range of other assets at very competitive fees. Simply click the link below to get started today!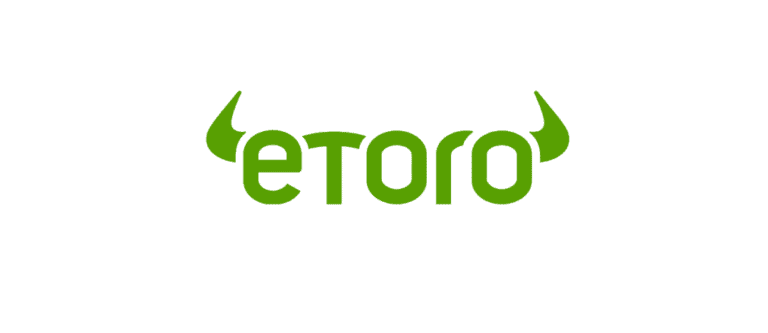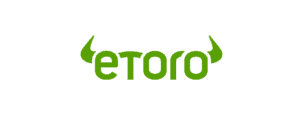 67% of retail investor accounts lose money when trading CFDs with this provider.