Impact investments have two key goals. Firstly – and much like any other investment type, the objective is to grow your capital through financial gains. Secondly – and perhaps more importantly, impact investments are those that are made to create positive change. This might be in the form of environmental or social change, for example.
If you're looking to blend capital growth with stocks that strive for a positive impact on society, this guide will tell you everything you need to know about Impact Investing in the UK.
What is Impact Investing?
In its most basic form, impact investing is the process of selecting stocks that not only have the potential to increase in value. In addition to this, the respective company must have some form of social or environmental impact. For example, this might be in a stock that is focused on tackling climate change by bringing renewable energy to UK householders.
Similarly, this could include a stock that is involved in sustainability and clean agricultural technologies. Either way, impact investing allows you to get the best of both worlds – financial gain and positive social change. Other key industries that impact investing can cover includes healthcare, education, and electric vehicles.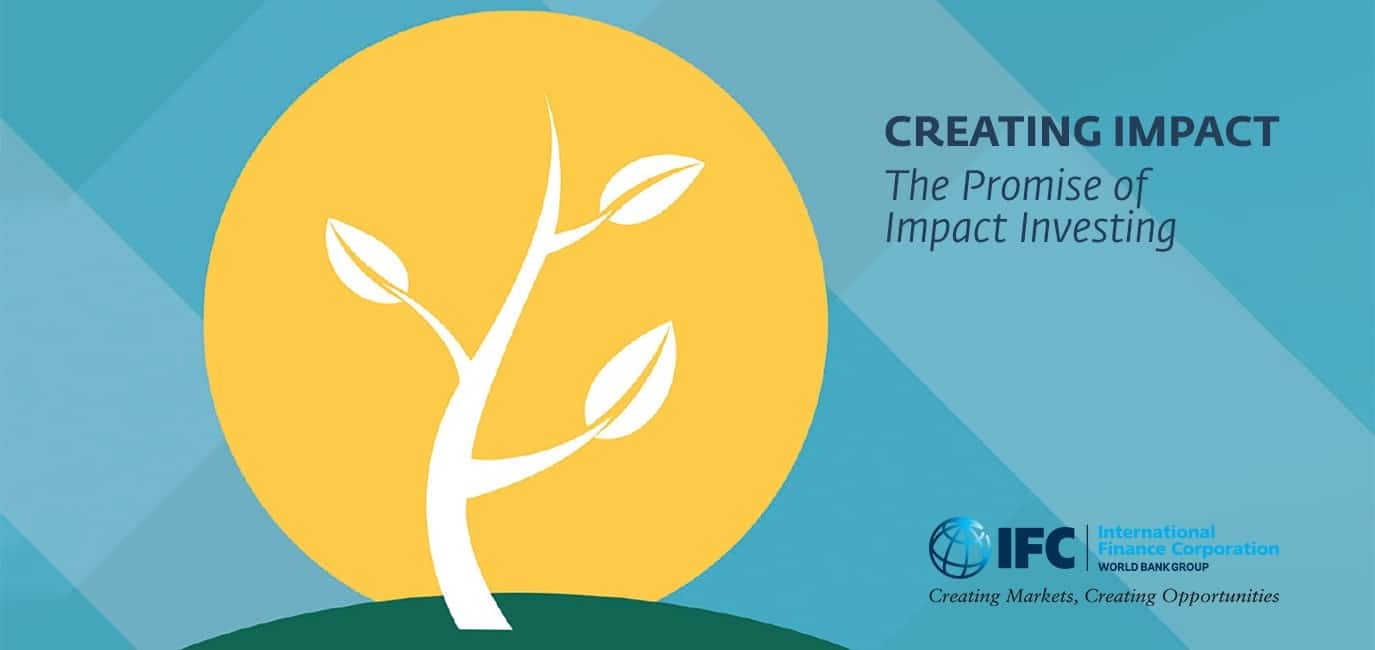 In terms of where impact investing originated from, the phenomenon dates back to the start of the most recent financial crisis of 2008. The overarching concept at the time was that it is perfectly feasible to invest in ethical and socially responsible companies while at the same time enjoy the fruits of financial gain, and the last decade or so has seen many entrepreneurs have set up startups with sustainable and responsible business models and received venture capital funding.
Impact investing has proved popularly among a wide range of investors, ranging from large financial institutions and commercial banks to private wealth fund managers, family offices and individual investors.
All in all, adding some impact investing stocks to your wider portfolio allow you to "do your thing" for society by injecting capital into rewarding projects and societal goals that equally – represent viable long term investments. We should also note that there are now several impact investing ETFs that allow you to buy a full basket of suitable stocks through a single trade. More on this later.
Some impact investors screen potential investments according to Environmental, Social and Governance (ESG) criteria, to assess their social and environmental benefits and whether they are a valid impact investment.
There is often a misconception that socially responsible investing (SRI) and impact investing are one of the same things. However, while there are many similarities between the two investment streams, some key differences apply. In fact, impact investing is a sub-division of SRI, insofar that the latter is somewhat broad.
For example, SRI  – which is often referred to as green investing, is concerned with investments that meet particular ethical requirements. In its most basic form, this might be stocks and shares that fall outside of the 'SIN' sectors.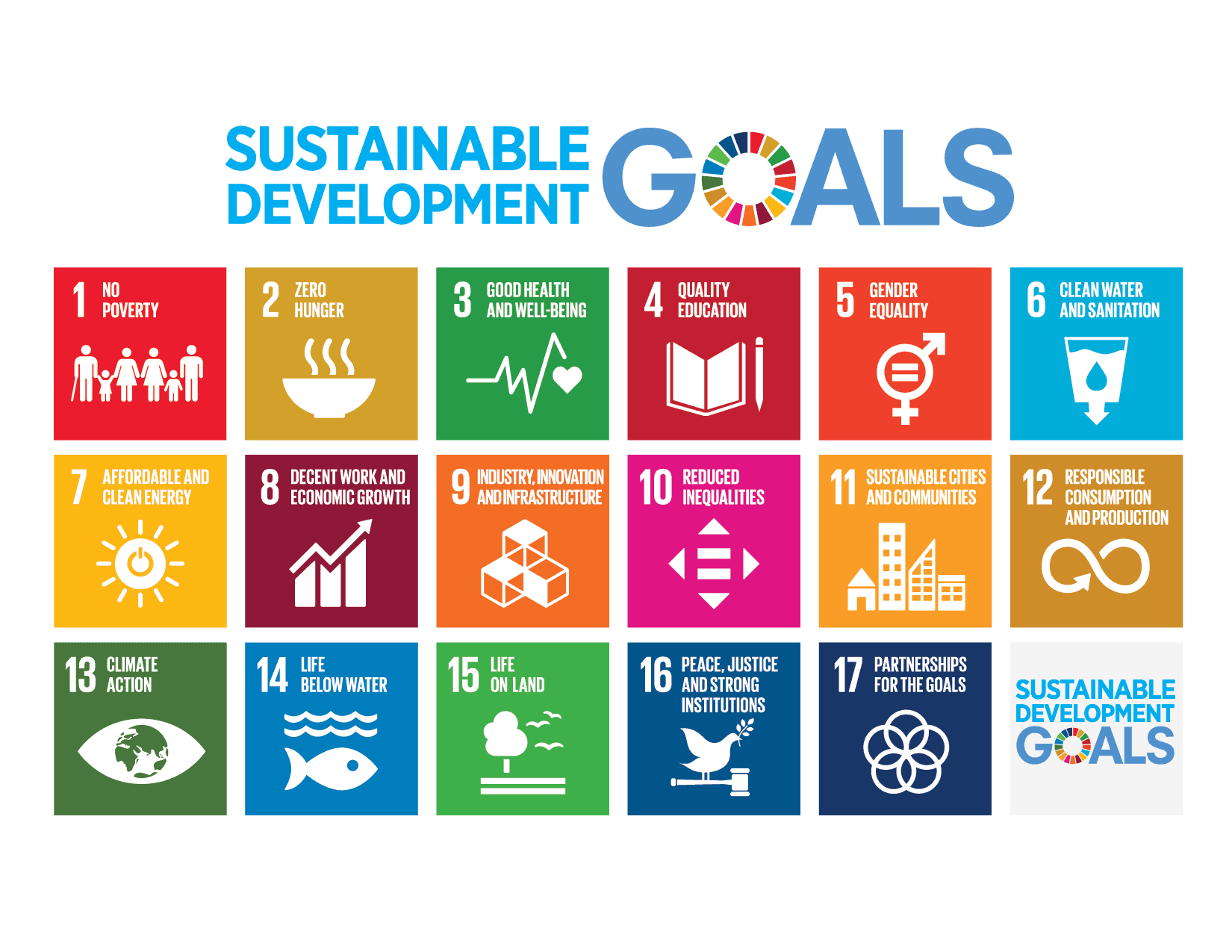 These are sectors involved in alcohol, tobacco, gambling, or defence. For those looking to take an even greater ethical leap, SRI looks to focus on companies and social enterprises that actively promote the avoidance of harm. This might be harm related to the environment or society as a whole.
On the other hand, impact investing is specifically related to investments that seek measurable and verifiable social and environmental change. In other words, the money that is invested in these organizations must help facilitate the specified societal goals.
For example, an impact investment into a solar energy stock must see the company in question use its share capital to meet its goal of bringing renewable energy to the masses.
Characteristics of Impact Investing
There are several characteristics that must be met and exceeded in order for a stock to fall under the umbrella of an impact investment.
This includes:
1. Intentionality
All impact investments must possess a characteristic that centres on 'Intentionality'. Put simply, this means that the stock in question must use investment funds to directly improve social and environmental challenges.
2. Financial Gain
It goes without saying that the impact 'investment' must strive to generate a financial return for those injecting money into the company. With this in mind, impact investing is clearly a different kettle of fish to conventional philanthropy, insofar that impact investors not only expect to get their money back – but with growth.
3. Asset Diversity
Impact investments come in a range of shapes and sizes. Although this guide thus far focused on traditional stocks, there are many other ways that this area of the investment scene can be accessed. This includes everything from loans, private equity funds UK, and fixed income instruments like bonds or the best fixed income funds.

With that said, if you're an everyday retail investor in the UK – the best chance that you will have the access to the impact investing scene is via stocks and shares. This is because you can complete the investment process from the comfort of your home with small stakes. Other impact investing assets that as the aforementioned are traditionally reserved for institutional investors.
4. Measurable Change
Unlike the wider SRI arena, a core characteristic of impact investing is that social and/or environmental change must be quantified.
That is to say, there must be a way to measure how effective the invested funds were in reaching the stated goals of the said organization. This could be something as simple as increasing the number of electric vehicles on the road by 0.5% before 2025.
Impact Investing Example
There are many examples of successful impact investing projects. But, to give you a clearer idea of how things work, the example below is based on Ecotrust Forests Management (EFM).
Ecotrust Forests Management (EFM)
Ecotrust Forests Management (EFM) is an equity fund that strives to make measurable changes to forestlands. The overarching objective is to actively manage over 13,000 acres of forest land. In turn, this forestland will be used to provide financial returns, while at the same time improving social and ecological processes.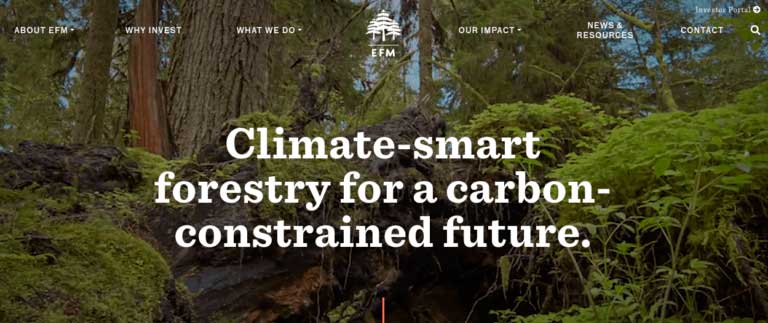 In order to achieve this, impact investment funds are used to provide low-cost loans to those managing the forestland. In terms of generating growth, harvested timber is subsequently sold on the secondary market. The fund notes that taking an environmentally friendly approach to forestry provides long-term valuer for investors.
When it comes to measurable targets, Ecotrust Forests is responsible for tracking a set of key metrics – all of which must be reported on a regular basis. This includes the number of acres being managed, the percentage of pulp sold, the amount of carbon being stored, and more.
Global Impact Investing Network
The Global Impact Investing Network (GIIN) is a nonprofit organization that is tasked with promoting impact investing. Launched in 2009 and based in the US, the organization seeks to reduce the barriers of making impact investments and thus – increasing the amount of capital injected into this segment of the financial scene. The Global Impact Investing Network seeks to achieve this through education.
Best Impact Investments UK
So now that you know the ins and outs of what impact investing is, we are now going to discuss some possible investments to consider. As always, ensure you perform lots of research on the stocks listed below, paying close attention to their financial performance, especially when it comes to ensuring that they meet your personal impact investing requirements.
1. Covanta Holdings – Best Impact Investment for Waste-to-Energy
Covanta sits well within the scope of an impact investment. The firm has sustainable development goals as it is the largest waste-to-energy provider globally. As the name suggests, this means that Covanta is involved in cutting-edge processes that have the potential to convert consumer and commercial waste into energy for people's homes.
Additionally, the technology is also able to generate steam from waste and export it to various industries.  In terms of measurable goals, Covanta is looking to reduce 21 million tons of greenhouse gas emissions, alongside recycling over half a million tons of metal.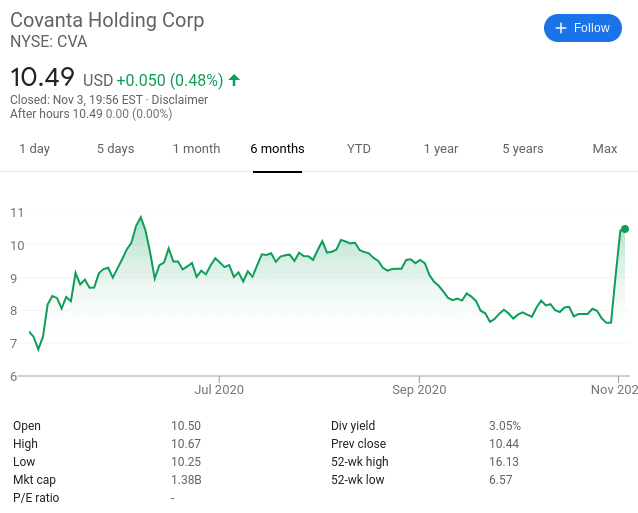 The firm also aims to continuously generate power for over 1 million homes. When it comes to the financial side of this impact investment, Covanta shares are listed on the New York Stock Exchange. The stocks took a major tumble earlier in the year as per the restrictions put in place by the covid pandemic.
But, recovery has been impressive over the past six months. For example, Covanta shares were priced at $7.36 in the six months prior to writing this page. And today, the same stocks are worth $10.49 – respecting an increase of 42%. At present, this cutting-edge company has a market capitalization of just $1.3 billion – so there is plenty of upside potential in the long run.
Your capital is at risk.
2. Sunrun – Best Impact Investment for Bringing Solar Energy to the Masses
Launched in 2007, this impact investing stock is involved in the residential solar energy space. Sunrun has a simple, but hugely effective business model that makes solar panel installation affordable to the average consumer. It is able to achieve this by offering homeowners to chance to lease solar panels and subsequently pay for the energy usage.
In turn, this allows consumers to lower the cost of their energy bills, as they are using what the solar panels generate. Sunrun eases the process further for consumers as it takes care of installations, repairs, and monitoring. It wasn't until 2015 that Sunrun went public, with the firm opting for the NASDAQ exchange in the United States.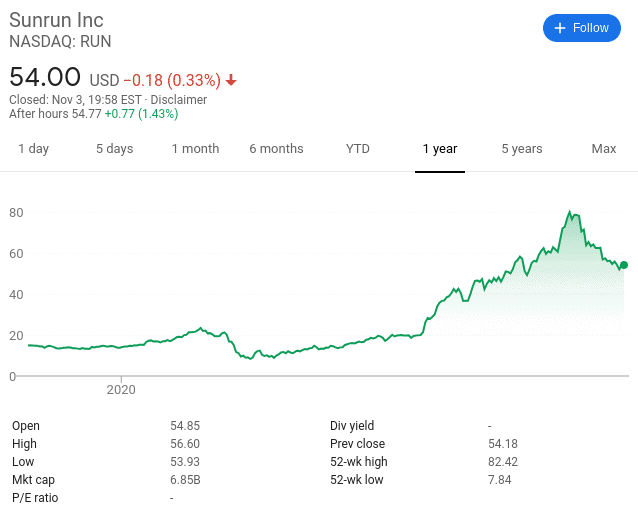 During its IPO, the firm priced its stocks at $14 each – valuing the company at over $1.3 billion. Since then, it's been up, up, and a way for Sunrun stocks. At the time of writing in November 2020, the shares are worth $54 each. This represents a growth of 285% in just five years.
With that said, after hitting all-time highs of $82 in October 2020, the shares have tailed off since. But, this does mean that you have the chance to purchase this impact investment at a huge discount.
Your capital is at risk.
3. SGL Carbon – Best Impact Investment for Renewable Carbon Materials
SGL Carbon is a Germany-based manufacturer of carbon-based products. The firm is now active in almost 30 countries globally – with regions including Europe, Asia, and North America. SGL Carbon is a Germany-based manufacturer of carbon-based products.
The firm is now active in almost 30 countries globally – with regions including Europe, Asia, and North America. In terms of the specific products offered by the company, this includes fibres, textiles, composites, and prepregs. SLG Cabon is also involved in graphic materials and systems.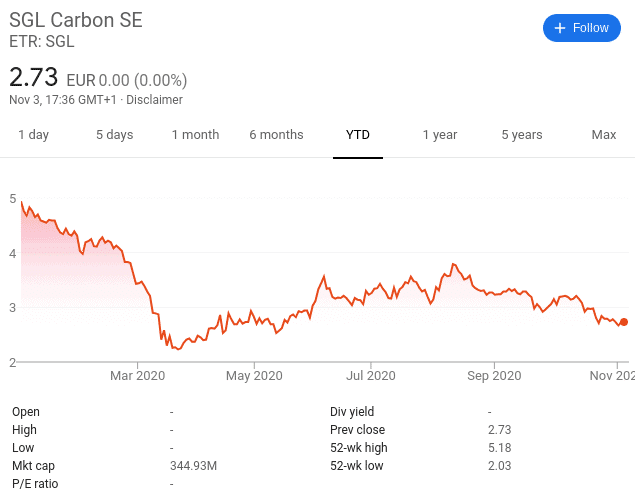 If you're keen to invest in this impact investing stock, the shares are listed on the Deutsche Börse Xetra. This is an exchange based in Germany. You can, however, buy SGL Carbon shares with ease at eToro without paying any commission.
Your capital is at risk.
4. Canadian Solar – Undervalued Solar Energy Stock 
Candian Solar is yet another solar-focused impact investment that makes our list. The firm is involved in bringing solar energy to everyday consumers through top-grade modules. These modules have the potential to minimize the amount of energy being used at home – subsequently cutting costs for consumers along the way.
This ensures that Canadian Solar as an entity is making both social and environmental changes. While the firm is continuously looking to expand into new markets, it is also present in 23 countries. Looking at the company's stock market presence, its shares are listed on the NASDAQ with a current market capitalization of just over $2 billion.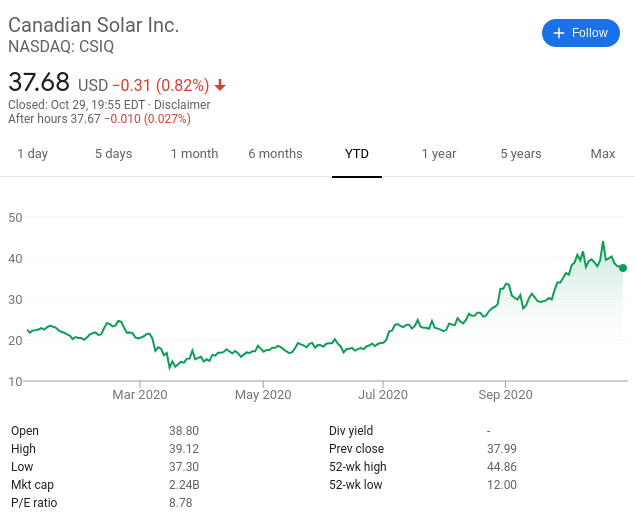 In particular, Canadian Solar is having a good 2020. While the stocks were priced at $23 in January, you'll now need to fork out $36. This means that in just over 10 months, the stocks have increased by over 56%. Not bad when you consider the wider constraints of the pandemic.
Your capital is at risk.
5. Waste Management – Ethical Waste Management Services 
Waste Management Corporation is a US-based company that is on top of waste management, is involved in environmental technologies. The firm now offers environmental services to millions of consumers on commercial sites across the US and Canada. In terms of its environmental credentials, Waste Management has achieved a number of measurable goals.
For example, it has transitioned almost 500 of its trucks from diesel to natural gas. The firm has also introduced a plant that is capable of generating more than 13,000 gallons of clean LNG fuel each and every day. In addition to this, Waste Management was recently named one of the world's most ethical companies by Ethisphere – reaching this feat for the 11th time.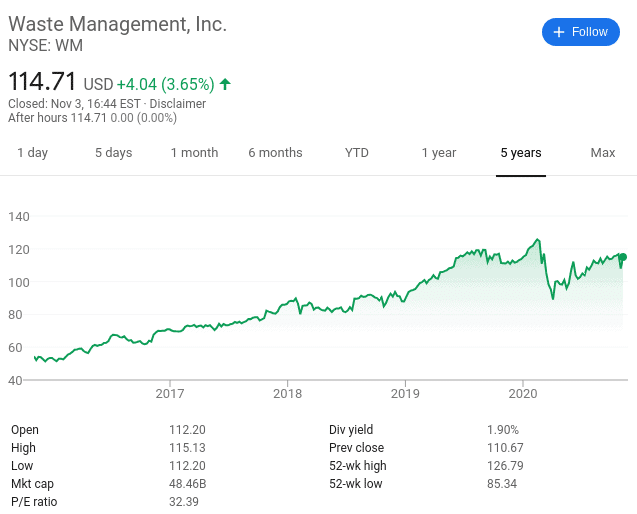 Looking at the financials, Waste Management is listed on the New York Stock Exchange with a market valuation of £48 billion. Over the course of time, the stocks have performed very well. In the five years prior to writing this page, Waste Management shares were priced at $54. Fast forward to late 2020 and the shares are now worth $114. This represents a growth of 110%.
Even more impressively, Waste Management started the year at $110. Although the stocks were hit by the pandemic – hitting lows of $85, they have since recovered all of these losses. In fact, the stocks are once again inching toward all-time highs of $126.
Your capital is at risk.
Best Platforms for Impact Investing
Once you have found an impact investment that you like the look of, your next port of call is to find a suitable broker. Before taking the plunge, you need to ensure that your chosen broker offers competitive fees, a user-friendly platform, and support for your preferred payment method.
To save you from countless hours of research, below you will find the best platforms for impact investing in the UK.
1. eToro – Best Impact Investing Platform with 0% Commission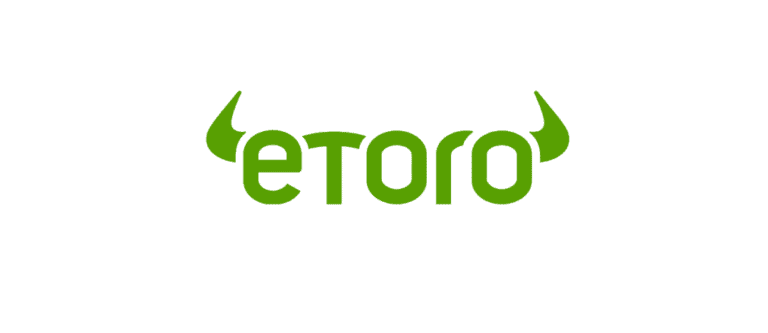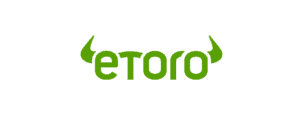 eToro is a great option if you're based in the UK and looking to make impact investments. The online broker offers over 1,700 shares to choose from, covering 17 markets. This includes exchanges in the UK, the US, Canada, France, and more, so there's no shortage of sustainable investment opportunities. You can also buy ETFs at eToro, alongside a range of other asset classes like cryptocurrencies and gold.
All of the five impact investment ideas listed on this page are available to buy at eToro. Best of all, this super popular trading site does not charge any commissions. You won't pay any stamp duty or monthly maintenance fees either, and deposits cost just 0.5%. In addition to this, eToro also offers managed portfolios. This means that the experienced team at eToro will determine which shares and ETFs to buy and sell, and when.
One such example is that of the "Future of Power" portfolio, which targets ethical investments involved in the renewable energy space. Some of the stocks in this portfolio include Sunrun, SolarEdge Technologies, Vestas Wind Systems, and Drax Group. Although there are no additional fees to take advantage of these eToro copy portfolios, you will need to meet a $2,000 minimum on this particular option.
In terms of the fundamentals, eToro is authorized and regulated by the FCA, as well as licensing bodies in Australia and Cyprus. Your funds are also safeguarded by the FSCS. You will need to cover a minimum deposit of $50 to open an account at eToro. But, individual shares and ETFs can be purchased from just $50. Supported payment methods at this platform include debit/credit cards, e-wallets, and bank transfers. If you want to invest on your mobile, you can do so via eToro's mobile investment app.
Pros:
Super user-friendly online trading platform
Buy stocks without paying any commission or share dealing charges
Trade CFDs in the form of stocks, indices, commodities, forex, and more
1,700+ stocks listed on the UK and international markets
150+ ETFs
Deposit funds with a debit/credit card, e-wallet, or UK bank account
Ability to copy the trades of other users
FCA and FSCS protections
Cons:
Not suitable for advanced traders that like to perform technical analysis
67% of retail investors lose money trading CFDs at this site
2. Libertex – CFD Trading Platform with Tight Spreads

This trading platform allows you to up the ante by placing more advanced trades. This is because you will be trading CFD instruments as opposed to making a traditional investment. But, this does mean that you can trade with more than you have in your account through the art of leverage. At Libertex, you can trade stocks with leverage of 1:5, meaning that a £100 balance would permit a trade worth £500.
Libertext also allows you to go long or short on your chosen market. The latter means that you can profit if and when the asset goes down in value. Although Libertex charges a small commission when you trade, it is one of the only trading sites that we have come across that does not charge spreads. This means that you will always get the current price without a markup.
When it comes to trading at Libertex, you can access MT4 via this broker. Or, if you don't quite have the required experienced to use MT4 effectively, you can use the more user-friend;y LIbertex trading platform. Either way, this broker requires a minimum deposit of just €10. This is great if you are new to online CFD trading and want to start off with small amounts. You can easily fund your account with a debit/credit card, bank wire, or e-wallet. Finally, Libertex is licensed by CySEC.
Pros:
Tight spread CFD trading
Good educational resources
Long established broker
Compatible with MT4
Competive spreads
Cons:
74% of retail investor accounts lose money when trading CFDs with this provider.
3. IG – Trusted UK Share Dealing Platform With Competitive-Fees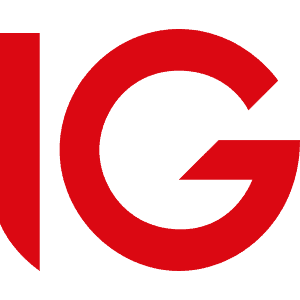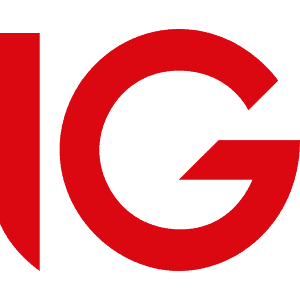 While eToro wins hands down as the best all-round stock broker to buy impact investments, IG stands out for the sheer size of its asset library. For example, you can trade over 17,000 CFD markets with this platform, as well as gain access to a fully-fledged spread betting facility. The former allows you to trade and not be liable for capital gains tax on your profits.
But, we really like IG for its traditional share dealing platform. This covers over 12,000 stocks, ETFs, investment trusts, and mutual funds. In particular, IG offers heaps of funds that are tasked with making an impact and ethical investments. On the other hand, IG is more expensive than the other platforms we have discussed thus far. This is because it charges a dealing fee of £8.
The good news is that you can reduce your dealing fee to £3 if you trade actively. This will, however, require you to place at least 3 trades in the previous calendar month. IG also stands out for its reputation in the UK brokerage scene. First launched in 1974, it is now listed on the London Stock Exchange. It is also heavily regulated, with licenses including the FCA and ASIC. You will need to deposit £250 to open an account at IG, which you can via a debit/credit card or bank transfer.
Your capital is at risk.
How to Buy Impact Investments on eToro
So now that we have discussed the best stock brokers to buy impact investments in the UK, we are now going to walk you through the investment process. The guidelines below are based on our top-rated broker eToro – which allows you to make impact investments on a 100% commission-free basis.
Step 1: Open an Account and Upload ID
You will first need to visit the eToro website online or via your mobile phone and open an account.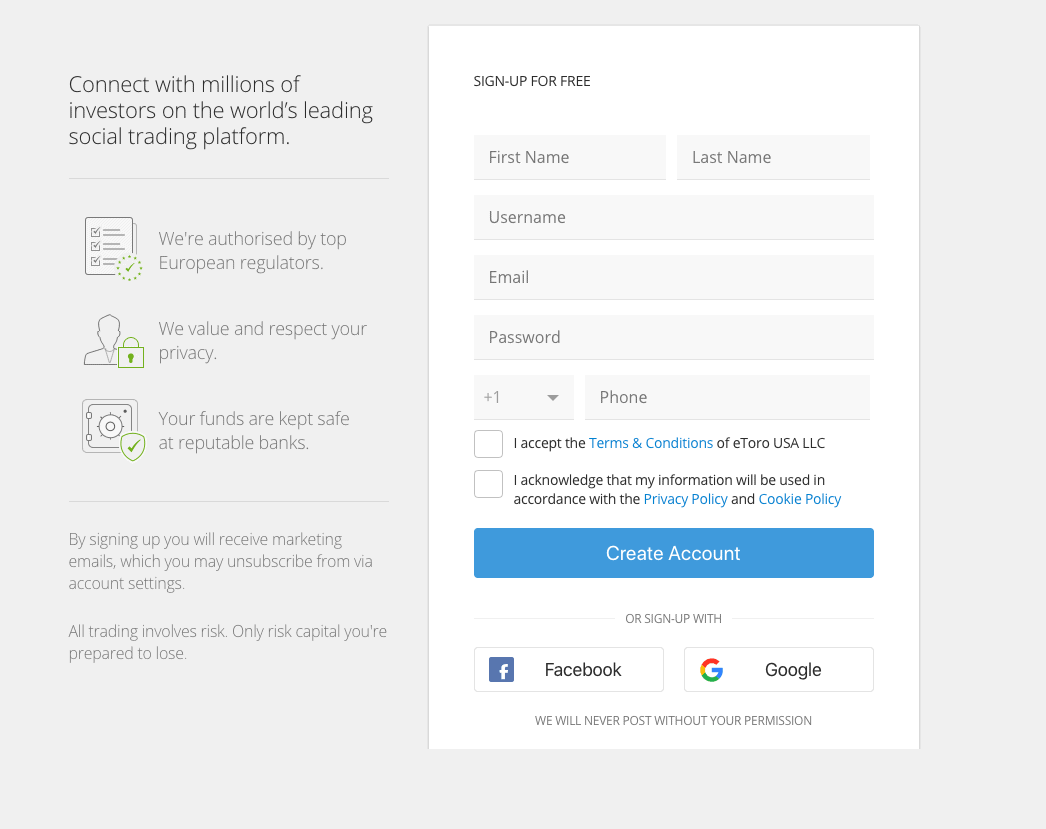 67% of retail investor accounts lose money when trading CFDs with this provider.
eToro will now ask you to enter some personal information, such as your full name, address, and date of birth. You'll also need to supply your national insurance number and some contact details.
In addition to this, you will be asked to complete a quick KYC process as per FCA regulations. This simply means that you need to upload some photo ID and a proof of address.
Note: If you are not planning to invest more than $2,250 right now, you can provide the above documents at a later date. 
Step 2: Deposit Funds
eToro will now ask you to make a deposit. The minimum stands at $50 – which is about £160.
Supported payment methods include:
Debit cards
Credit cards
Paypal
Neteller
Skrill
Bank Transfer
You might be best to avoid a bank transfer as it often takes a few days for eToro to process. The other payments are also credited instantly, meaning that you can make impact investments straight away.
Step 3: Buy Impact Investments
Once your account has been funded you can search for your chosen impact investment. As you can see from the screenshot below, we are looking to buy shares in Covanta Holdings, so we enter the name of the company into the search box.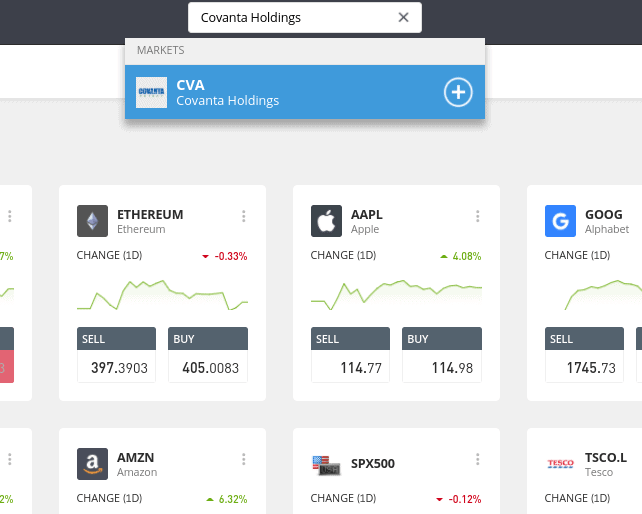 Then, we click on the 'Trade' button.

You will then see an order box like the one below. Here, you simply need to enter the amount that you wish to invest. This needs to enter in USD as this is the primary currency utilized by eToro.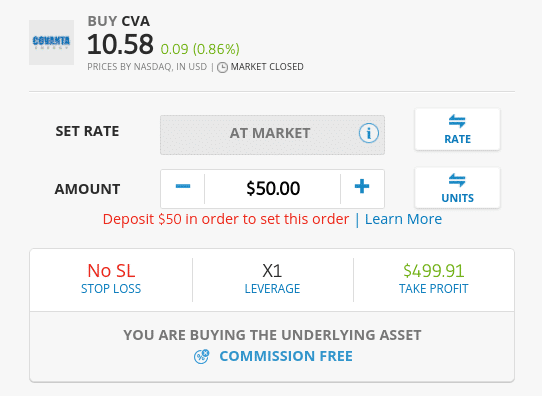 Finally, click on the 'Open Trade' button to complete your commission-free responsible investment!
The Verdict
In summary, impact investments are more than just a buzzword now. In fact, more and more investors in the UK and looking to take this innovative approach to financial investments. After all, who wouldn't want to combine the fruits of financial gain and at the same time – help make societal and environmental changes for the better by sustainable investing?
If you're looking to start adding some impact investments to your portfolio, eToro allows you to do this commission-free with no ongoing charges or account management fees. You can invest from just $50 per share and instantly deposit funds with your everyday debit/credit card. And of course – this broker is authorized and regulated by the FCA.
eToro – Make Impact Investments with 0% Commission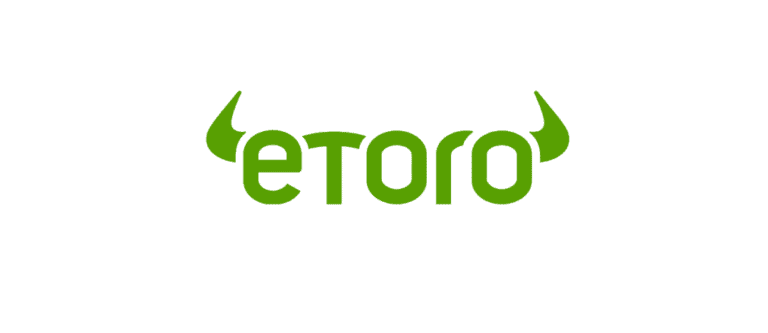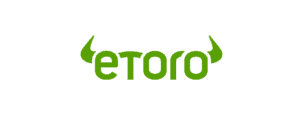 67% of retail investor accounts lose money when trading CFDs with this provider.
FAQs
Is impact investing the same as socially responsible investing?
Is Impact Investing Profitable?
Does impact investing work?
Where does impact investing come from?
How big is the impact investing market?
What is an impact investing fund?
Read next
Degiro Review UK – Fees, Features, Pros and Cons Revealed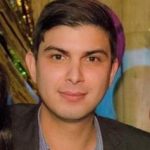 Kane Pepi
November 6th, 2020
Impact investments have two key goals. Firstly – and much like any other investment type, the objective is to grow your capital through financial gains....