In a world where people are looking to become socially and environmentally responsible, ethical investing is getting more popular in the UK. This simply refers to investments that still target financial gain, but in assets that aim to bring positive social change.
Of course, what is responsible to one person might differ to the next – so it is somewhat of a subjective investment arena. But, the general consensus is that ethical investments are those that strive to improve, or do not harm social and environmental concepts.
In this guide, we explore the best ethical investments in the UK right now. We'll discuss the best online brokers to make ethical investments with and how you can get started with an account today.
Top Ethical Investments 2021
Wondering which 5 assets made the cut in our list of the best ethical investments right now? Check out the below!
Tesla – Invest with 0% Commission
Weyerhaeuser – Invest with 0% Commission
Canadian Solar
Beyond Meat
Muhab Hasan
Best Ethical Investments in the UK
You might be surprised to learn that there are hundreds of ethical investments to choose from in the UK. This can make it somewhat difficult to know which stocks to add to your portfolio. To help clear the mist we have narrowed our list of the best UK ethical investments down to just five.
1. Tesla – Best Ethical Investment for Beginners
Tesla is a US-based electric car maker, so it goes without saying that this NASDAQ powerhouse sits firmly in the scope of an ethical investment. And it appears we are not alone in this sentiment – as Tesla was one of the best-performing stocks of 2020. In fact, had you bought £1,000 worth of Tesla shares at the start of the year, your portfolio would now be worth £5,000.
If we were to go even further, had you invested the same amount of money when they first went public in 2010, it would now be worth over £100,000. As such, even at today's price of $410 per share, investors are super-reluctant to offload their Tesla shares. But, is Tesla an ethical investment? Yes – and for more reasons than one.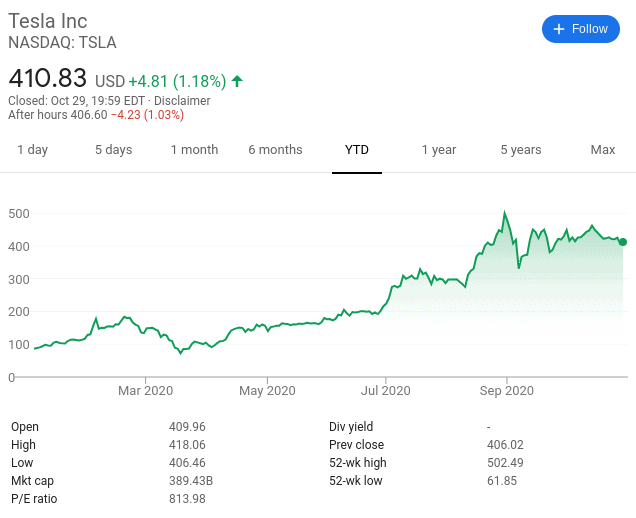 At the forefront of this is, of course, the firm's involvement in the electric car industry. This is ultimately the way that the world is likely to go in the next 2-3 decades, insofar that the days of relying on harmful fossil fuels like crude oil and natural gas will eventually come to an end.
Tesla cars are not only great for the environment in terms of how they are powered, but they are built to last. Although the project is still a work-in-progress, Tesla is looking to launch a next-gen model that will have a lifespan of up to 1 million miles. You then have Tesla's Powerwall division. In a nutshell, this is a project that allows everyday consumers to store solar-based energy when it is not required.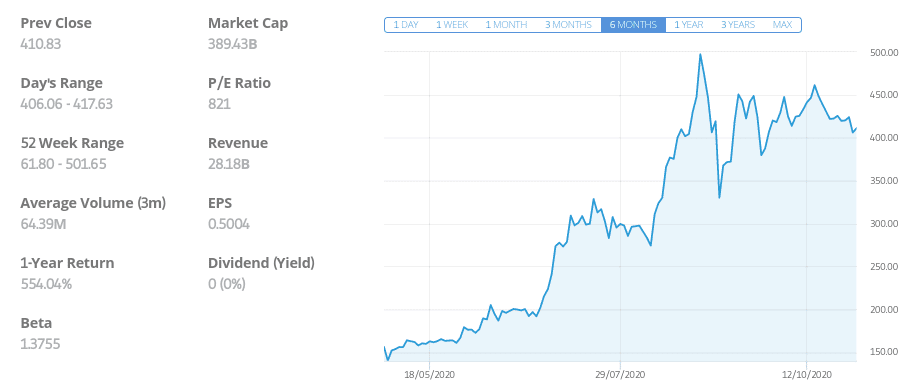 The underlying technology learns to adapt to your everyday needs, subsequently ensuring that your home is as energy-efficient as possible. The Powerwall project is also suitable for those that do not have regular access to solar energy. This is because it will charge only when electricity costs are low, and discharge when the opposite happens.
Going back to the financials, many would argue that at a market capitalization of $330 billion, this is still an undervalued stock. Although this translates into a current stock price of $410, there is no requirement to spend this much if you are based in the UK and wish to make a small investment. This is because, at FCA broker eToro, you can make use of its 'fractional ownership' feature. This allows you to invest from just $50 into Tesla. In doing so, you would own around 12% of a Tesla share!
Your capital is at risk.
Launched way back in 1900, Weyerhaeuser is a US-based supplier of timberland. The firm has over 26 million acres of timberlands across the US and Canada and employs almost 10,000 people. Now, you might be somewhat perplexed to see a company on our list of ethical investments that is involved in chopping down trees.
However, Weyerhaeuser actually meets all of the requirements as an ethical and socially responsible stock. At the forefront of this is the 1 billion+ trees it has planted over the past decade. Crucially, the company notes that its overarching aim is to make sure its forests last forever.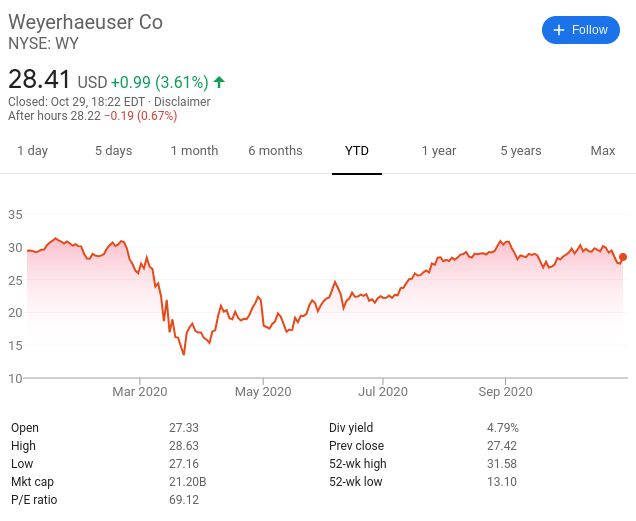 This isn't only the case with at the source of its production journey. On the contrary, Weyerhaeuser promotes sustainable housing. This centres on ensuring that homes are not only affordable but in line with social and governance ethics. This means building homes with ethically sourced materials and ultimately – that have the capacity to obtain energy in an efficient and renewable manner.
In terms of the financials, Weyerhaeuser shares are listed on the New York Stock Exchange with a current market capitalization of over $21 billion. At the start of the year, you would have paid in the region $30 per stock. Much like the rest of the timberland and wider construction sectors, Weyerhaeuser was hit badly by the pandemic.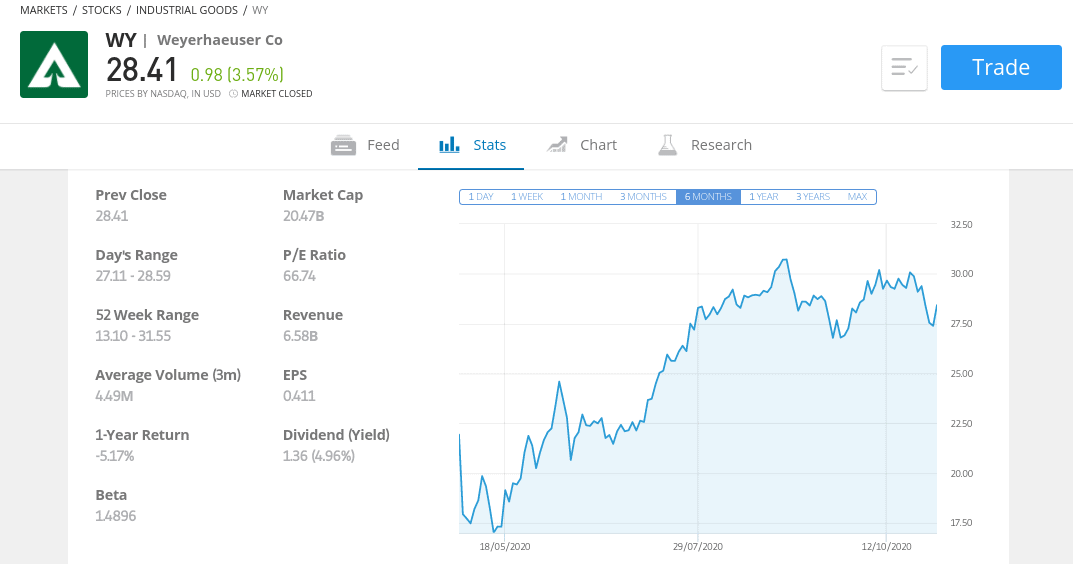 In fact, its shares hit 52-week lows of $13 in March – translating into a decline of 56% in a matter of weeks. Fortunately for stockholders, Weyerhaeuser shares have since recovered. At the time of writing in early November, the shares are priced at just over $28. As such, Weyerhaeuser has recovered most of its coronavirus-based losses and thus – can now resume its upward trajectory.
When it comes to dividends, the firm has been making distributions since 1974. As such, this is a great dividend stock to add to your portfolio. However, we should note that in May 2020, management at Weyerhaeuser suspended its dividend policy as a result of the pandemic. The board note that this will be the case until factors surrounding "cash flow, liquidity, leverage, customer demand, market conditions, and the broader macroeconomic environment" improve.
Your capital is at risk.
3. Canadian Solar – Best Ethical Investments for Solar Energy
If you're looking to make ethical investments into the future of consumer-based solar energy – you might want to consider Canadian Solar. Not only is the firm is involved in selling solar modules, but it does so in a hugely cost-effective manner that maximizes energy efficiency. Despite its name, Canadian Solar is actually active in 23 nations.
This includes several continents, including Europe, Asia, and North America. Such a broad global offering ensures that management has the know-how to constantly enter new markets. Canadian Solar is also moving into other, climate change-related products and services that aim to bring solar energy to the masses.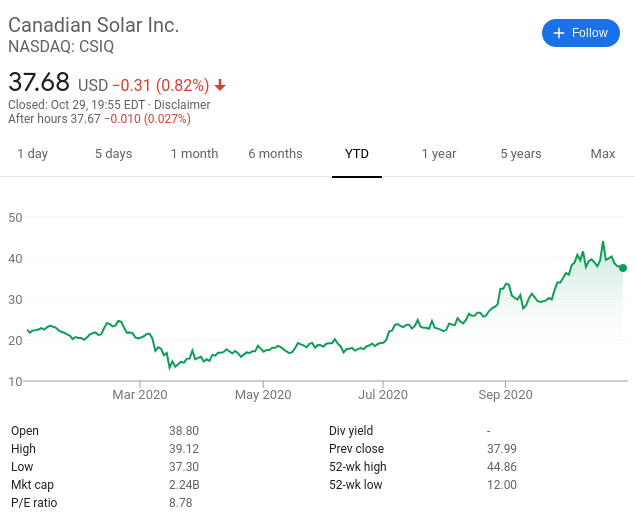 This includes the ever-growing energy storage solution arena. Put simply, the firm is looking at ways in which we can better store the energy that solar panels yield. In turn, this ensures that consumers only spend what they need, and when they need it. Although the company was launched almost two decades ago, it is only just about finding its feet on the stock market.
After all, with a current market capitalization of just $2.2 billion on the NASDAQ, there is significant upside potential for this growth stock. In fact, at a price-to-earnings ratio of just 8.7 as of November 2020, this ethical investment is potentially heavily undervalued. In terms of recent performance, Canadian Solar is having a good year.
Starting 2020 at $22 per stock, you'll now need to fork out $37. This means that the stocks have grown by 68%. On the flip side, ethical investors should pay attention to the firm's balance sheet. Although not over-alarming, its current debt-to-EBITDA stands at approximately 5.4.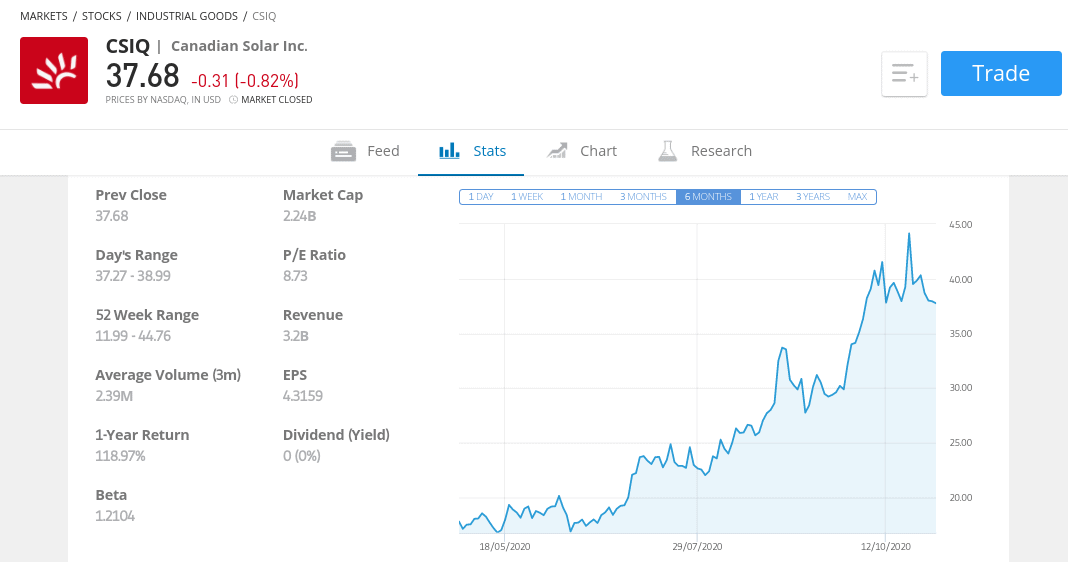 In addition to this, the firm has cash reserves of $578 million, which could be better at a time when it is looking to diversify across new markets. With that said, talks of a Chinese IPO listing are in the making, which in turn, will raise some much-needed capital. Taking all of this into account, it might be worth combining this ethical investment with another top-performing solar company – First Solar.
The reason being, although we would argue that in the long run, Canadian Solar offers much more in the growth department, First Solar has a stronger balance sheet. This includes cash reserves of $1.5 billion and a lower debt-to-EBITDA ratio of 4.2. First Solar has also enjoyed a good 2020, with a growth of 52% in the first 10 months of trading.
Both of these top-performing ethical investments can be accessed at eToro at a minimum of $50 per trade. This means with an £80-ish balance, you can invest in both shares.
Your capital is at risk.
4. Beyond Meat – Best Ethical Stock Investments for Plant-Based Meat
Beyond Meat is an American food and beverage company that specializes in plant-based meat. That is to say, the firm is famous for manufacturing traditional meat-based food products without using meat. Instead, all ingredients are 100% plant-based. Although this might sound like just another vegetarian/vegan project, the magnitude in which Beyond Meat has grown since its launch speaks for itself.
Put simply, the quality and taste of its products are arguably unrivaled in this particular niche of the consumer food market. Most importantly, the underlying technologies that are used by their firm ensure that popular food products like burgers, sausages, and beef taste "just like meat".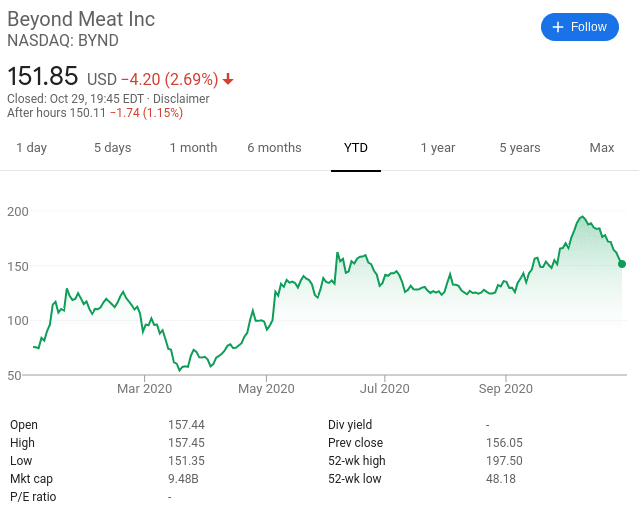 None of its products contains antibodies, hormones, or cholesterol, either. This opens up a whole new marketplace for those seeking foods that would other be bad for one's diet. In the world's of Beyond Meat itself – this could well and truly be the "future of food".
With that being said, you are here reading our guide on UK ethical investments because you also want to grow your money. As such, we need to look beyond the ethos of the firm by exploring what the financials look like. So, Beyond Meat initiated its IPO in May 2019 – opting for the NASDAQ exchange. The company set an IPO price of $25, which valued Beyond Meat at $1.5 billion.
In just one day of trading, the shares increased by over 85%. In fact, at the end of July Beyond Shares exploded to all-time highs of $234. This means that had you invested £5,000 during the IPO, your money would have grown to over £45,000. However, this market buzz soon dried up, with the shares starting 2020 at $75.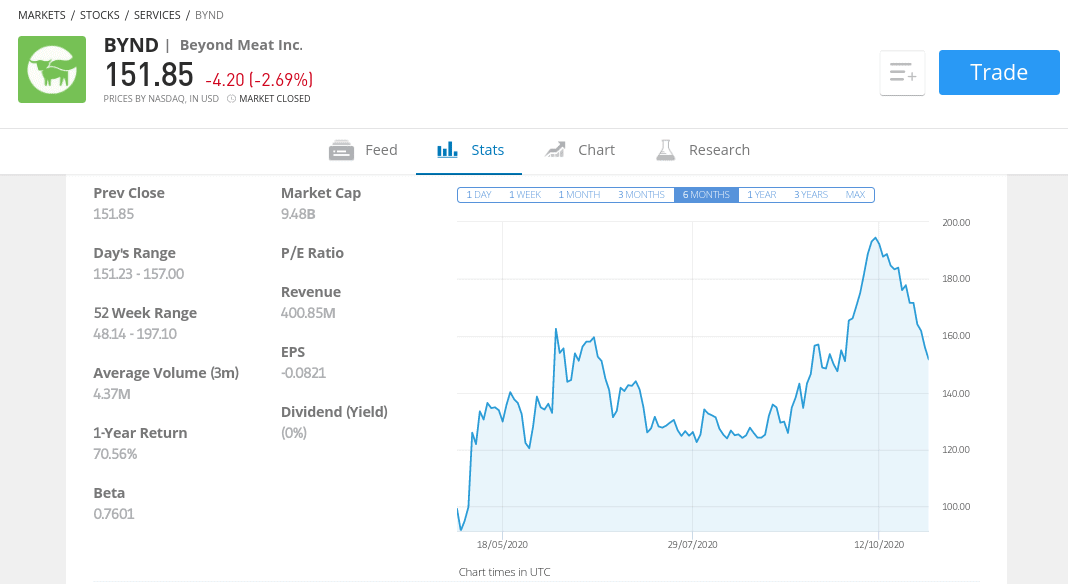 With that said, market sentiment is once again on the rise, with Beyond Meat shares now valued at $151 each. This means an increase of 100% in 2020 alone. In terms of a medium-term target, if Beyond Meat is able to get to its prior highs of $234, this would require a further increase of 54%.
5. Muhab Hasan – Managed eToro Portfolio That is 100% Focused on Ethical Investments
If you're the type of person that wants to make ethical investments but you don't quite have the required financial know-how, it might be worth considering a managed portfolio of some sort. In our view, it doesn't get much better than Muhab Hasan at eToro. Before we get to the specifics of this ethical investment funds trader, FCA-regulated eToro offers a 'copy trading' feature that gives you access to thousands of top-performing traders.
As the name implies, you get to copy the trader's portfolio like-for-like, as well as all ongoing positions. As such, this allows you to make smart ethical investments in a 100% passive manner. Best of all, you only need to meet a $50 minimum investment, so it's also perfect for those of that wish to inject small amounts of capital.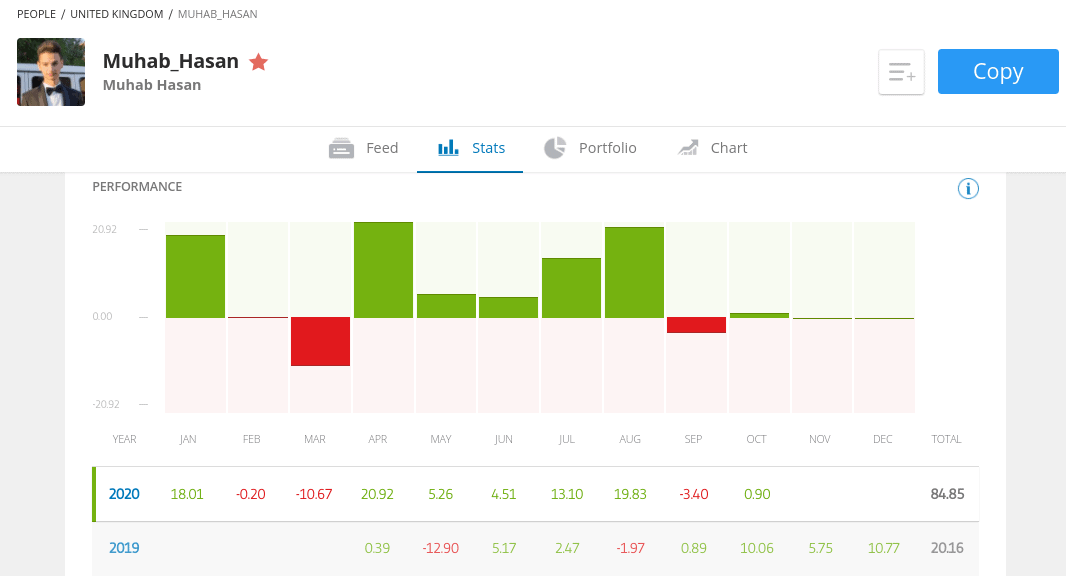 So, one such trader that we have been following for some time now is Muhab Hasan. The trader  – which joined eToro in Q2 2019, is involved solely in ethical investing. Each and every investment made by the trade follows AAOIFI Guidelines. All investments are halal, too.
In terms of strategy, the SRI sustainability investor (Socially Responsible Investing) practices a long-term 'buy and hold' system. This means that he only buys shares that have high growth potential. This is evident in the fact to date, the trader has an average trade duration of 9 months. What we really like about this eToro copy trader is that he has proven over the past 19 months that combining the fruits of financial gain and ethics is entirely possible.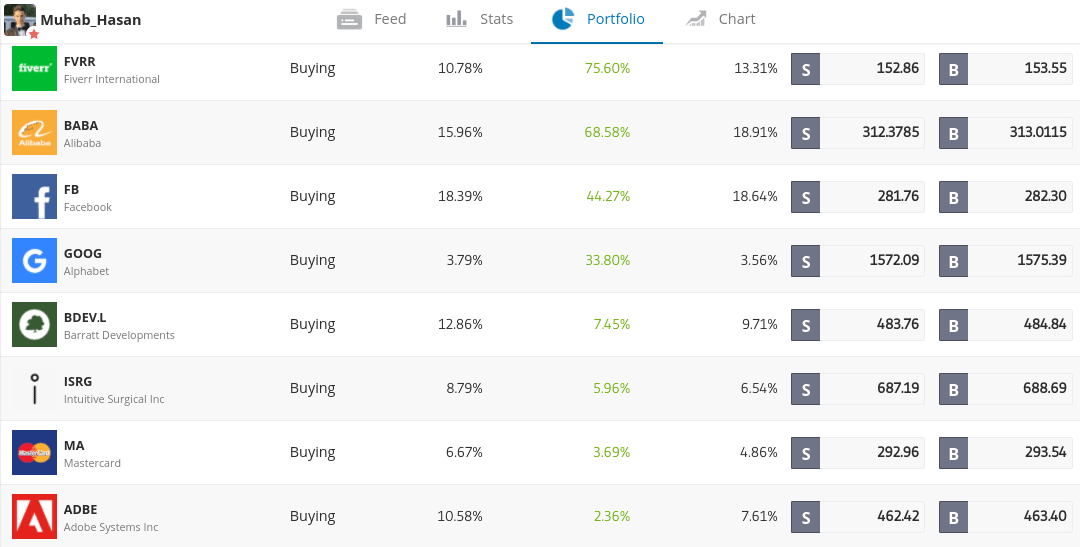 In fact, the trader is over 80% in the green for 2020, and 2019 closed in at 20%. Taking a closer look at the trader's current portfolio, 18% is held in Facebook shares while 15% is in Alibaba. There are also holdings in Tesla, Fiverr, Alphabet, Adobe, Barrat Developments, and MasterCard.
What we also like about copy trading system at eToro is that unlike other managed ethical funds in the responsible investing space, you can add and remove stocks as you wish. By having full control over your portfolio, you can ensure that each and every investment sits in line with your personal ethical views.
Your capital is at risk.
Best Platforms to Invest in Ethical Investments
Once you have had a chance to think about which UK ethical investments you are interested in, your next port of call is to find an online broker. Not only does your choice of the platform need to offer your preferred ethical investment, but it needs to meet a range of important requirements. This centres on low fees, low minimum investments, and a strong regulatory standing.
To save you hours of independent research, below we have listed the best UK stock broker to make ethical investments with right now.
1. eToro – Overall Best Broker in the UK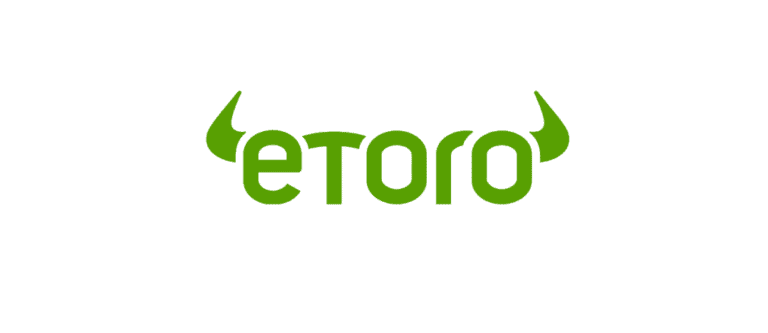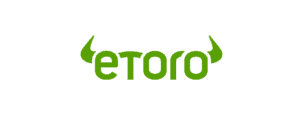 eToro is an online trading platform with more than 13 million clients – most of which are retail investors. The broker offers a full suite of financial assets for you to consider – many of which are ethical investments. In fact, all of the ethical investments that we have discussed in this guide can be bought and sold at eToro.
Best of all, this hugely popular broker does not charge any trading commissions. You won't pay any monthly/annual fees either, and all stamp duty taxes are waivered. This allows you to make ethical investments online without constantly getting hammered with fees. In comparison, the likes of Hargreaves Lansdown charge an entry-level share dealing fee of £11.95 – which is super-expensive.
As we briefly discussed earlier, eToro is also great if you want to invest in small amounts. The minimum deposit stands at just $50 and you can invest from just $50 (about £40) into each ethical investment. Regarding the latter, this is because the platform offers fractional ownership. As such, although the likes of Tesla are priced at over $400 per share, eToro doesn't prevent you from getting a look in with small amounts.
If you like the sound of ethical investor Muhab Hasan – then you can access his portfolio via the eToro copy trading feature. There are no additional fees to use the feature and the minimum investment stands at just $20. If you want to join eToro to make ethical investments, you can deposit funds instantly with a debit/credit card or e-wallet. Your funds are ringfenced into segregated accounts and the platform is licensed by the FCA. You are also covered by the FSCS.
Pros:
Super user-friendly online trading platform
Buy stocks without paying any commission or share dealing charges
Trade CFDs in the form of stocks, indices, commodities, forex, and more
1,700+ stocks listed on the UK and international markets
150+ ETFs
Deposit funds with a debit/credit card, e-wallet, or UK bank account
Ability to copy the trades of other users
FCA and FSCS protections
Cons:
Not suitable for advanced traders that like to perform technical analysis
67% of retail investors lose money trading CFDs at this site
2. Plus500 – Commission-Free Trading Platform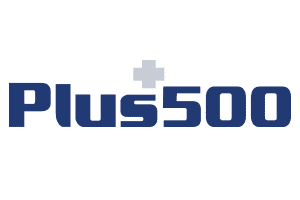 Although Plus500 doesn't allow you to 'invest' in ethical investments in the traditional sense, you can trade suitable assets via CFDs. This means that you are more interested in short-term pricing swings as you will not own the underlying financial instrument. But, this does come with a full host of benefits. For example, you can trade ethical investments with leverage.
This stands at 1:5 if you're trading share CFDs and even more on other markets. If you think that an ethical investment is overvalued, Plus500 supports both long and short positions. Much like our top-rated trading platform eToro, Plus500 charges no commissions or ongoing fees. The platform also supports fee-free deposits/withdrawals – with payment methods including debit/credit cards, Paypal, and a bank wire.
In terms of what ethical investments you can trade, Plus500 offers CFDs on stocks like Tesla, Beyond Meat, Canadian Solar, and First Solar. In fact, the platform hosts thousands of financial instruments, so you are bound to find a market that interests you. In terms of getting started, you only need to meet a minimum deposit of £100. If utilizing leverage of 1:5 on your stock CFD trades, this will give you £500 in available capital.
Pros:
Commission-free CFD platform – only pay the spread
Thousands of financial instruments across heaps of markets
Retail clients can trade stock market CFDs with leverage of up to 1:5
You can short-sell a stock CFD if you think its value will go down
It takes just minutes to open an account and deposit funds
Cons:
More suitable for experienced traders
72% of retail investors lose money trading CFDs at this site
3. IG – Trusted UK Broker With ISA Accounts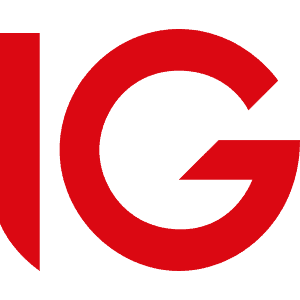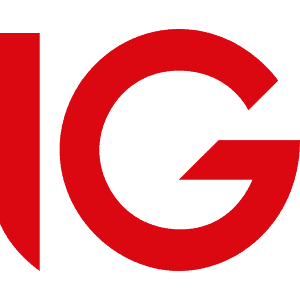 If CFD trading doesn't quite interest you, then another option worth considering is that of IG. Although you won't benefit from the commission-free offering found at eToro, this broker does offer one of the largest asset suites at over 12,000 markets. This covers thousands of stocks from dozens of UK and international markets. You can also invest in ETFs, index funds, and mutual funds.
In fact, IG offers a range of ETFs that are 100% focused on ethical investments. This includes the iShares Dow Jones Global Sustainability Screened UCITS ETF and the UBS MSCI United Kingdom IMI Socially Responsible UCITS ETF. When it comes to dealing fees, you'll need to pay £8 per trade at IG. If you place three or more positions in a 30-day window, then this is reduced to £3 per trade in the following month.
Pros:
Trusted UK broker with a long-standing reputation
More than 12,000 traditional assets
Good value share dealing services
Leverage and short-selling also available
Spread betting and CFD products
Various account types
Great research department
Cons:
A minimum deposit of £250
US stocks have a $15 minimum commission
Your capital is at risk
What are Ethical Investments?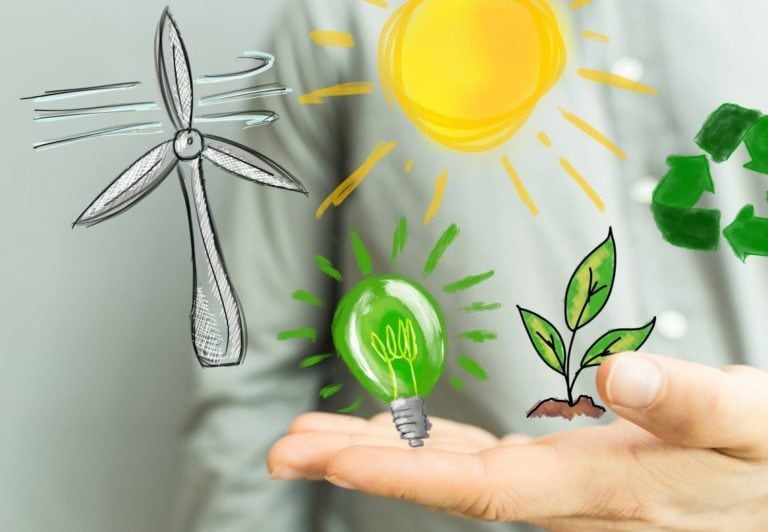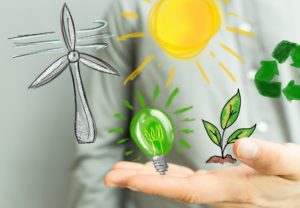 There is no universally accepted definition of what constitutes an ethical investment, so it can be somewhat subjective depending on the source material. With that said, there are some core principles that need to be met. At the forefront of this are investment decisions that not only take into account financial returns but some form of moral principle.
However, we should note that there can be a significant disparity in how ethical an investment is. For example, at the lower end, this might simply be a stock investment that is not involved in certain sectors. This might include alcohol, tobacco, gambling, or ammunition.
Then, you have ethical investments focused on stocks that are improving the way in which they deal with social and environmental issues. But, if you want to go 'full' ethical investing, you'll likely need to buy shares in companies that are focused entirely on making the world a more social and environmental place.
A prime example of this is Tesla. Not only is the US stock involved in electric vehicles – but is now the largest car manufacturer globally. This is uncanny when you consider the likes of Fiat, Renault, Mercedes-Benz, Peugeot, and many others that have been around for well over a century.
You then have companies like First Solar and Canadian Solar – both of which are looking to take consumers away from harmful energy sources through cutting-edge solar technologies. All in all, the overarching objective of making ethical investments in the UK is to combine the fruits of profit and social/environmental responsibility.
As we have noted with the five ethical investments discussed on this page – this is something that can be achieved with ease.
How to Choose the Best Ethical Investments for You
Finding the right ethical investments for you and your financial and moral compass can be challenging. After all, not only do you need to assess how ethical the asset in question is, but what its long-term prospect is in terms of financial returns.
To ensure that you are able to find ethical investments on a do-it-yourself basis, below we discuss some of the most important metrics that you need to consider.
How Ethical do you Want to go?
As we discussed in the section above, there is no hard-and-fast rule as to what makes an investment ethical. After all, it really depends on personal views. At an absolute minimum, this will need to avoid so-called 'sin stocks' that operate in controversial industries. Once again, this will likely include defence stocks, alcohol stocks, tobacco stocks, and gambling stocks.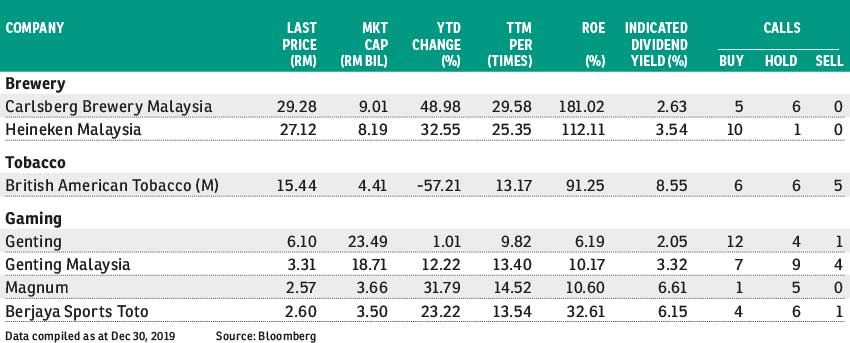 But, if you want to take things to the next level, you will likely need to focus on stocks that have a specific focus on ethical and social change. This might include companies involved in renewable energy, plant-based foods, or even socially responsible housing.
Focus on a Nich Area of Ethical Investing
One of the most challenging parts of investing in the financial market is knowing how to pick stocks and shares. Not only do you have thousands of potential companies to invest in, but you also need to have a firm understanding of how to research and analyze the stock in question.
For example, you need to look at company earnings, financial reports, and wider macro-economic events. As you can imagine, this is not easy for the average retail investor. With this in mind, it might be best to focus on specific niche areas of the ethical inventing scene.
As a prime example, let's suppose that you are interested in solar because you believe this is the future of consumer-based energy. There are dozens of public-listed stocks that are active in this space, and so it remains to be seen which one will make it big.
As such, you might want to consider diversifying across multiple solar energy shares so that you mitigate your long-term risks. eToro, for example, is home to heaps of solar stocks – each of which you can invest from just $50.
Consider an Ethical Investment Fund
While diversification takes the pressure off of selecting individual companies, you still need to perform lots of research to ensure you add the right stocks to your ethical investment portfolio. If this is something that you wish to avoid doing, you might be better suited for an ethical investment fund.
In a nutshell, these are ETFs that focus primarily on ethical stocks. Once again, the 'level of ethical' will vary quite widely. For example, while some ethical funds might ensure that they only buy shares outside of the 'sin stock' ecosystem, others will focus exclusively on companies involved in ethical and socially responsible products and services.

For example, the UBS MSCI United Kingdom IMI Socially Responsible UCITS ETF gives you access to over 160 companies. All listed on the London Stock Exchange, these companies are considered to be responsible when it comes to social and environmental change. However, the key drawback when opting for an ethical investment fund is that fees can be particularly high.
In fact, we have come across several ethical funds that charge expense ratios in excess of 4-5% annually. This is a result of the enhanced due diligence required, insofar that the fund must ensure that all new and existing holdings remain ethical. This is why it might be better to opt for an ethical copy trading portfolio at eToro – as you won't pay any fees at all.
Risk and Potential Returns
As is the case with of financial assets, you need to consider both the risks and potential returns of your chosen ethical investment. Regarding the former, the level of risk that you are taking will ultimately depend on the stock or ETF in question.
For example, although renewable energy is a cutting-edge technology that is sure to play a part in the future of how we heat our homes and drive our cars, there are simply too many companies involved in its space for each of them to make it big.
You also need to remember that companies involved in new and exciting technologies are typically only at the first start of their corporate journey. As their wider business models are largely unproven, this increases the amount of risk that you will need to take.
But, where risk increases as does the potential returns. In order to figure out how much you are likely to make from your ethical investment, you need to look at various factors. For example, how big the respective market estimated to worth in 5-10 years' time, and how strong is the firm's balance sheet at present?
How to Buy Ethical Investments on eToro
If you've got your finger on the button and ready to start adding some ethical investments to your UK portfolio right now, we are going to show you how to get started with eToro. By following the steps outlined below you could make your first ethical investment in less than 10 minutes!
Step 1: Open an Account and Upload ID
You will first need to head over to the eToro website and open an account with the broker.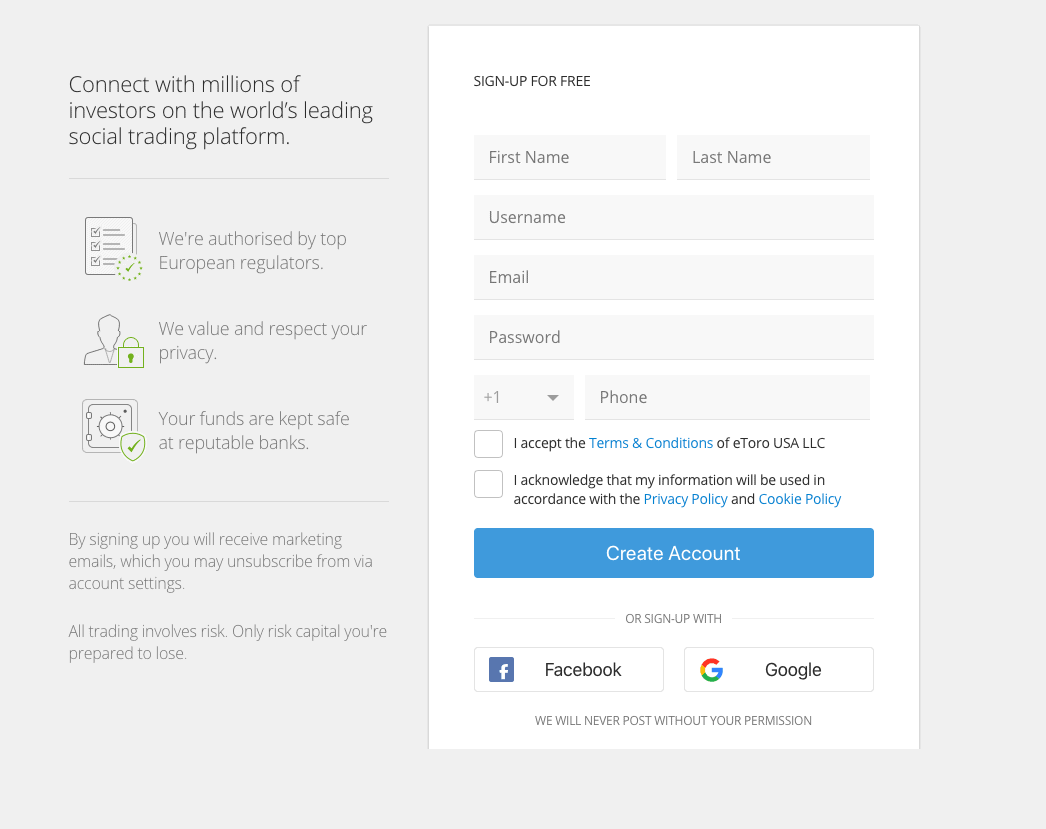 67% of retail investor accounts lose money when trading CFDs with this provider.
This will require a set of personal information – such as your name, date of birth, national insurance number, and home address. In addition to this, eToro will ask you some basic questions about your prior investing experience.
All investment accounts at eToro must be verified – as per FCA regulations. You can do this straight away by uploading a copy of your passport or driver's license, alongside a utility bill or bank account statement. Or, if you want to do this at a later date, this is fine. But, you will need to upload the aforementioned documents before you deposit more than $2,250 or make a withdrawal.
Step 2: Deposit Funds
Unless you are planning to use the eToro paper trading facility, you will now need to deposit some funds. The platform accepts UK debit/credit cards and various e-wallets – all of which offer instant funding. If you opt for a bank transfer though, expect to wait a few days. As noted earlier, you need to deposit at least $50 with this broker.
Step 3: Buy Ethical Investments
To complete the ethical investment process at eToro, you now need to search for the asset you are interested in buying. There is no ethical investment department per-say at the platform, albeit, you can browse what's on offer by clicking on the 'Trade Markets' button.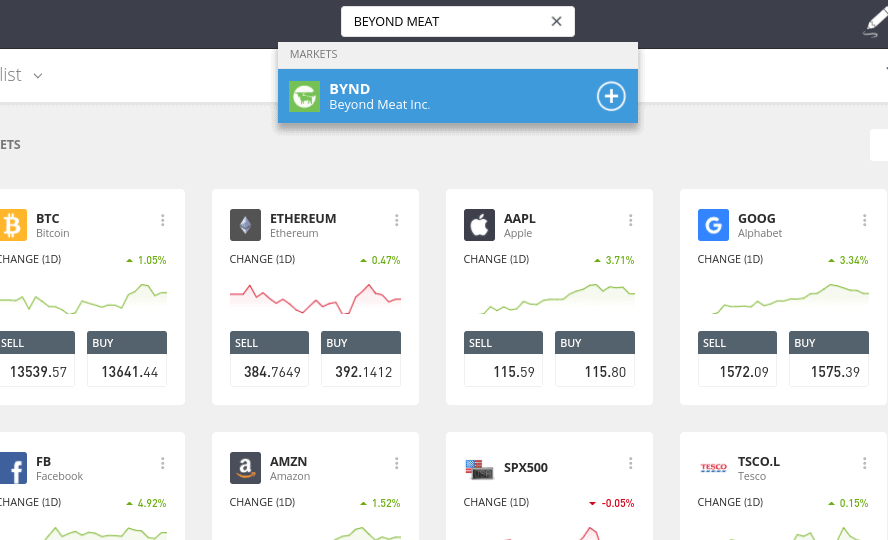 67% of retail investor accounts lose money when trading CFDs with this provider.
As we know that we want to invest in Beyond Meat shares, we enter the name of the company into the search box and click on the result that loads up.
Next, you need to click on the 'Trade' button.

Now you need to enter the amount that you wish to invest in your ethical asset. This needs to be entered in US dollars and be at a minimum of $50. Finally, click on the 'Open Trade' button to complete your 100% commission-free ethical investment!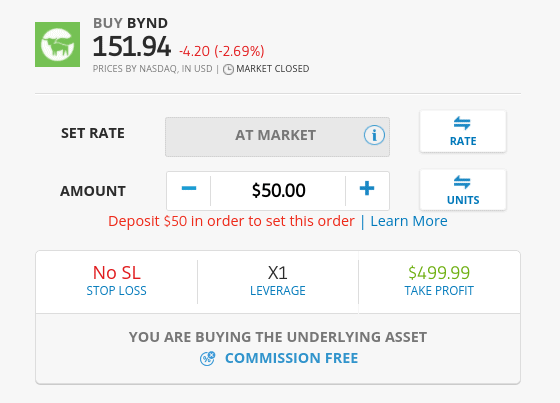 Conclusion
In summary, this guide has demonstrated that financial gain and being ethical and socially responsible do not have to be mutually exclusive. On the contrary, there are countless examples of companies involved in ethical niches – such as those centred on solar, plant-based meat, and electric vehicles – that have made unprecedented returns this year.
The most challenging part is finding an ethical investment that meets your moral compass while at the same time – has a viable financial outlook in the long run.
Once you have found an ethical investment that you like the look at, we would suggest checking out eToro as your go-to broker. This FCA-regulated trading site offers over 1,700 stocks from 17 marketplaces – many of which fall under the scope of an ethical investment. Irrespective of which stock or ETF you opt for, eToro does not charge any trading commissions.
eToro – Invest in Ethical Investments with 0% Commission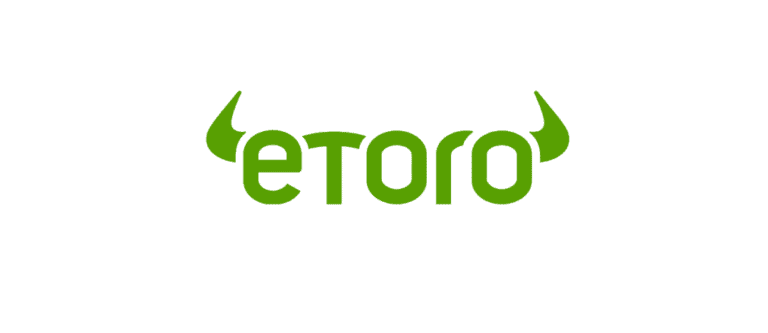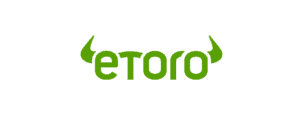 67% of retail investor accounts lose money when trading CFDs with this provider.
FAQs
What is ethical and responsible investment?
How can I invest ethically in the UK?
How do you know if a stock is ethical?
Are mutual funds ethical?
Read next