Best Crypto Lottery UK – List of the Best Crypto Lotteries in the UK
Fact Checked
Everything you read on our site is provided by expert writers who have many years of experience in the financial markets and have written for other top financial publications. Every piece of information here is fact-checked.
Disclosure
Please note that we are not authorised to provide any investment advice. The information on this page should be construed for information purposes only. We may earn commissions from the products mentioned on this site.
Cryptocurrencies and blockchain technology are set to revolutionize virtually all industries and sectors. And, at the forefront of this is the global lottery scene. Put simply, it is now possible to play lottery games via crypto – which offers the benefit of fairer and more transparent outcomes, alongside increased odds and jackpot prizes.
In this guide, we review the best crypto lottery in the UK and explain why this niche market is set to overtake traditional gaming providers.
---
The Best Crypto Lotteries List
If you're looking for a quick overview of the best crypto lottery providers in the market right now – check out the list below.
Lucky Block – Decentralized Crypto Lottery Ecosystem Accessible Globally
Bitcoin Lotto – Play Traditional Lottery Games With Bitcoin
PoolTogether – Crypto Lottery Game Linked to Premium Bonds
If you're wondering which crypto lottery gaming platform is right for you – keep on reading.
---
Best Crypto Lotteries Reviewed
In the sections below, we offer in-depth reviews of the best crypto lottery providers in the market. Be sure to read each review to determine which provider is right for you.
1. Lucky Block – Decentralized Crypto Lottery Ecosystem Accessible Globally
Our comprehensive research pointed to Lucky Block as the overall best crypto lottery project in this marketplace. In a nutshell, the team behind Lucky Block is building a highly unique lottery ecosystem that functions on top of the blockchain protocol. This is in stark contrast to all other providers in this space – which offer crypto lottery games via a centralized platform.
In the case of Lucky Block, its lottery gaming outcomes will be generated by smart contract technology. In its most basic form, smart contracts are both immutable and transparent, which means that the number-drawing process cannot be manipulated by any internal or external actor. Moreover, smart contracts guarantee that all outcomes are fair and random.
Not only that, but the Lucky Block protocol will be accessible on a global basis – which could result in some of the largest jackpot prizes ever seen in this industry. It is also important to note that – as per the decentralization of its games, Lucky Block players will have access to more favorable winning odds.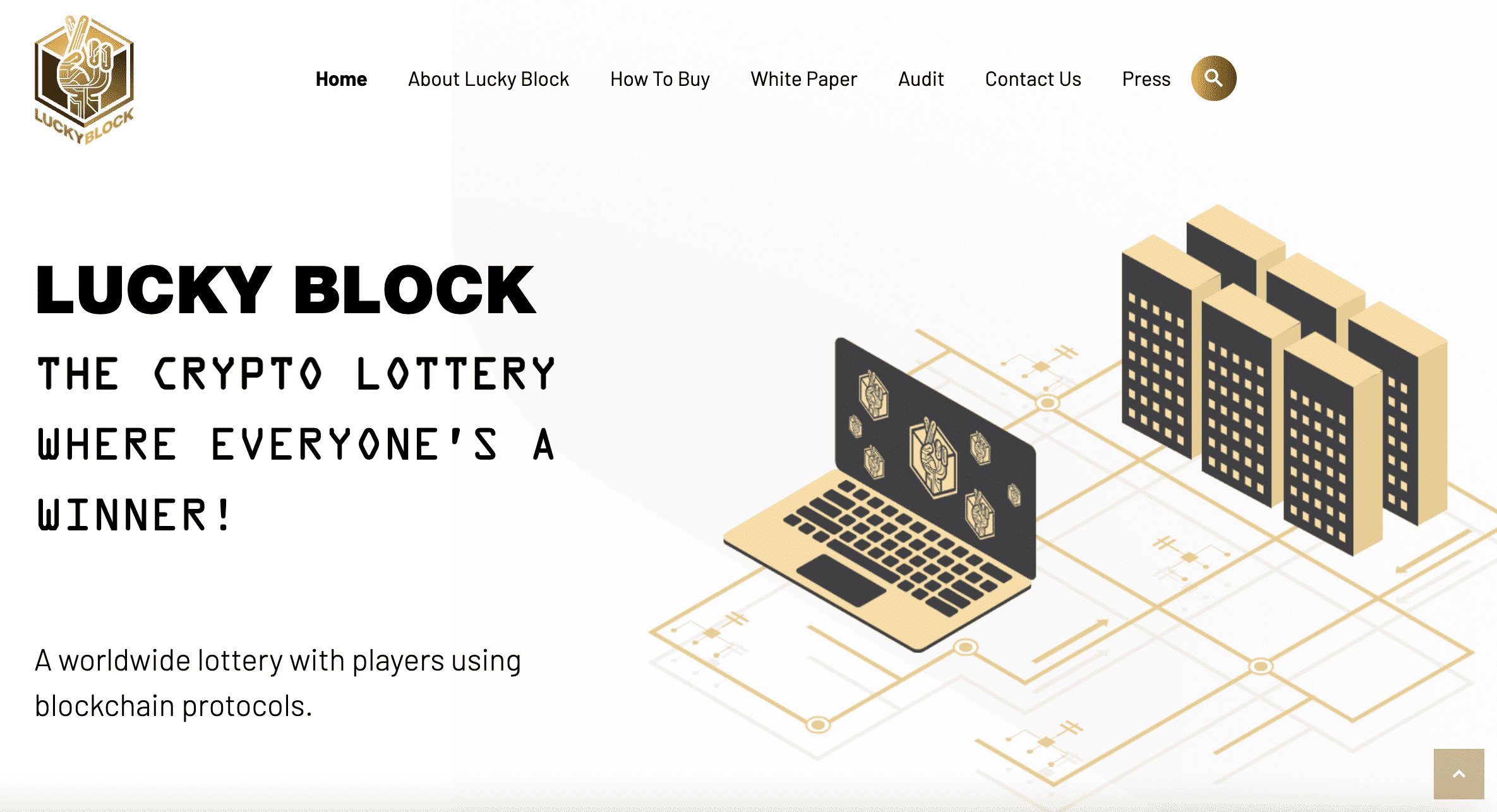 Crucially, this is because Lucky Block is not controlled by a centralized operator. In the UK, for instance, the National Lottery is governed by a state-backed franchise, so a much smaller percentage of winnings are distributed to players. This is also the case in virtually every national lottery framework around the world.
In terms of the specifics, Lucky Block will offer its games via a dedicated crypto app that will be fully optimized for both iOS and Android mobile devices. There will also be a desktop version – which, like the mobile app, is currently in development. Interestingly, as Lucky Block operates on the blockchain protocol, the project also has its own native digital currency – LBLOCK.
Put simply, the Lucky Block token will be the primary currency used via its decentralized lottery ecosystem. And, to gain exposure to the project from an investment perspective, you can actually buy Lucky Block tokens from an exchange like PancakeSwap. This allows you to invest in the Lucky Block framework from the comfort of home. Since its launch, the Lucky Block Telegram group has amassed over 25k members, making it a great place to network with other like-minded crypto enthusiasts.
Cryptocurrency markets are highly volatile and your investments are at risk.
2. Bitcoin Lotto – Play Traditional Lottery Games With Bitcoin
Next up on our list of the best cryptocurrency lottery providers is Bitcoin Lotto. This platform operates in stark contrast to Lucky Block, insofar that it is a centralized entity. This means that when you play games via the Bitcoin Lotto website, you need to trust that the provider has your best interests at heart. Furthermore, and perhaps most importantly, Bitcoin Lotto doesn't generate its own lottery outcomes.
On the contrary, the main concept of this provider is that you can play traditional lottery games – but using Bitcoin as your primary mode of payment. For example, let's suppose that you want to play the EuroMillions lottery. You can access this lottery game via the Bitcoin Lotto website – meaning that you are indirectly buying tickets but in exchange for crypto.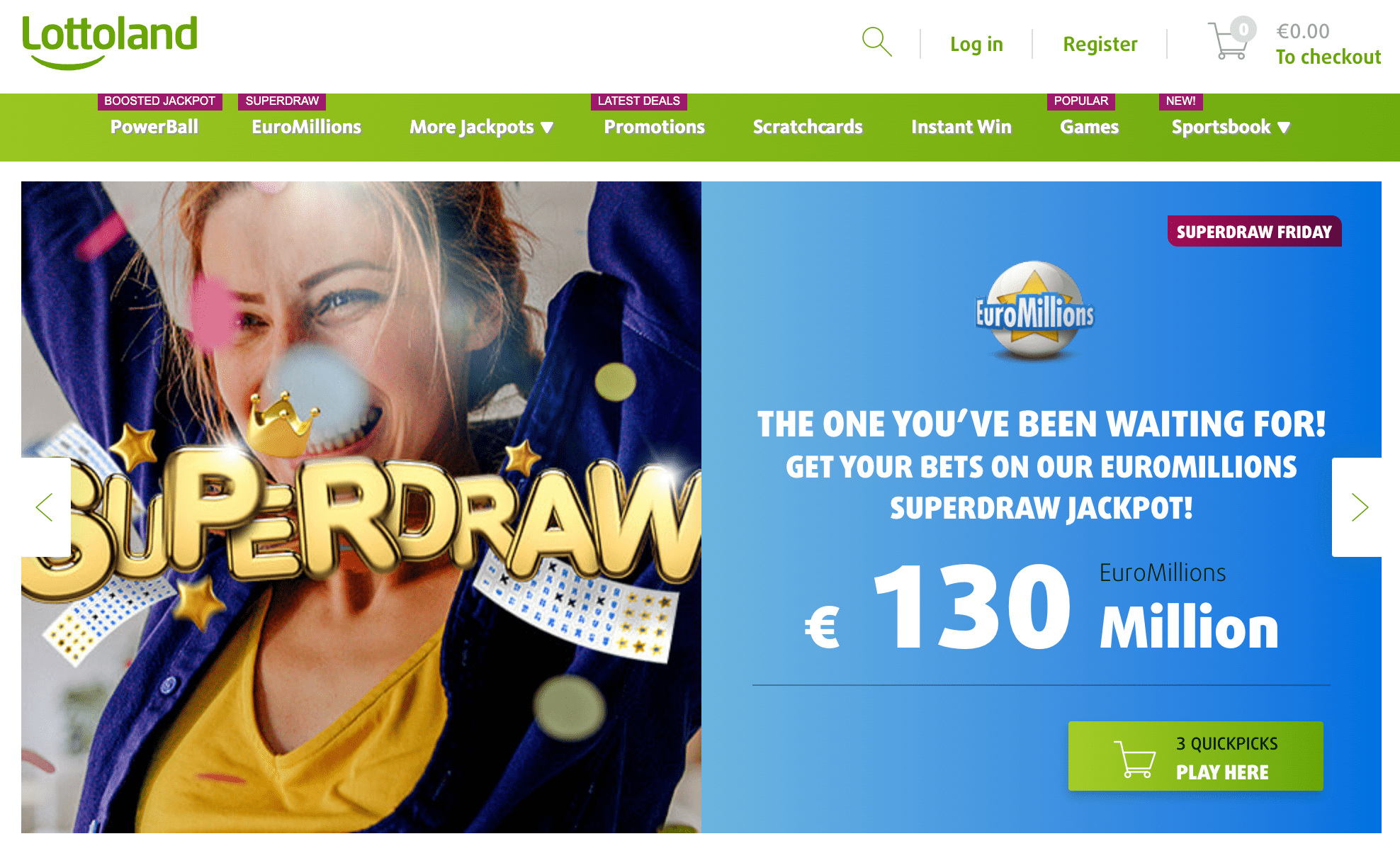 However, you will not be an actual ticket holder for the respective lottery game – as you are simply betting on the outcome of the winning balls. This means that if you win a prize, it is the responsibility of Bitcoin Lotto to pay you out. And, as noted on the provider's website, if you win a large amount of money, Bitcoin Lotto would be required to fall back on an insurance policy it has taken out for this purpose.
3. PoolTogether – Crypto Lottery Game Linked to Premium Bonds
PoolTogether offers a really interesting concept that functions in a similar nature to traditional premium bonds that are offered by the UK government. For those unaware, UK residents can purchase premium bonds and receive a very small rate of interest( annual prize fund rate) for as long as the investment is held. Moreover, by holding traditional premium bonds, you will be entered into a monthly lottery draw.
This gives you the chance to win a variety of jackpot prizes – in addition to your fixed interest rate. PoolTogether, however, brings this concept to the world of crypto. That is to say, PoolTogether offers crypto-centric savings accounts that allow you to earn interest on the digital tokens that you deposit. And, in turn, you will also be entered into a crypto lottery draw that allows you to win additional digital currency.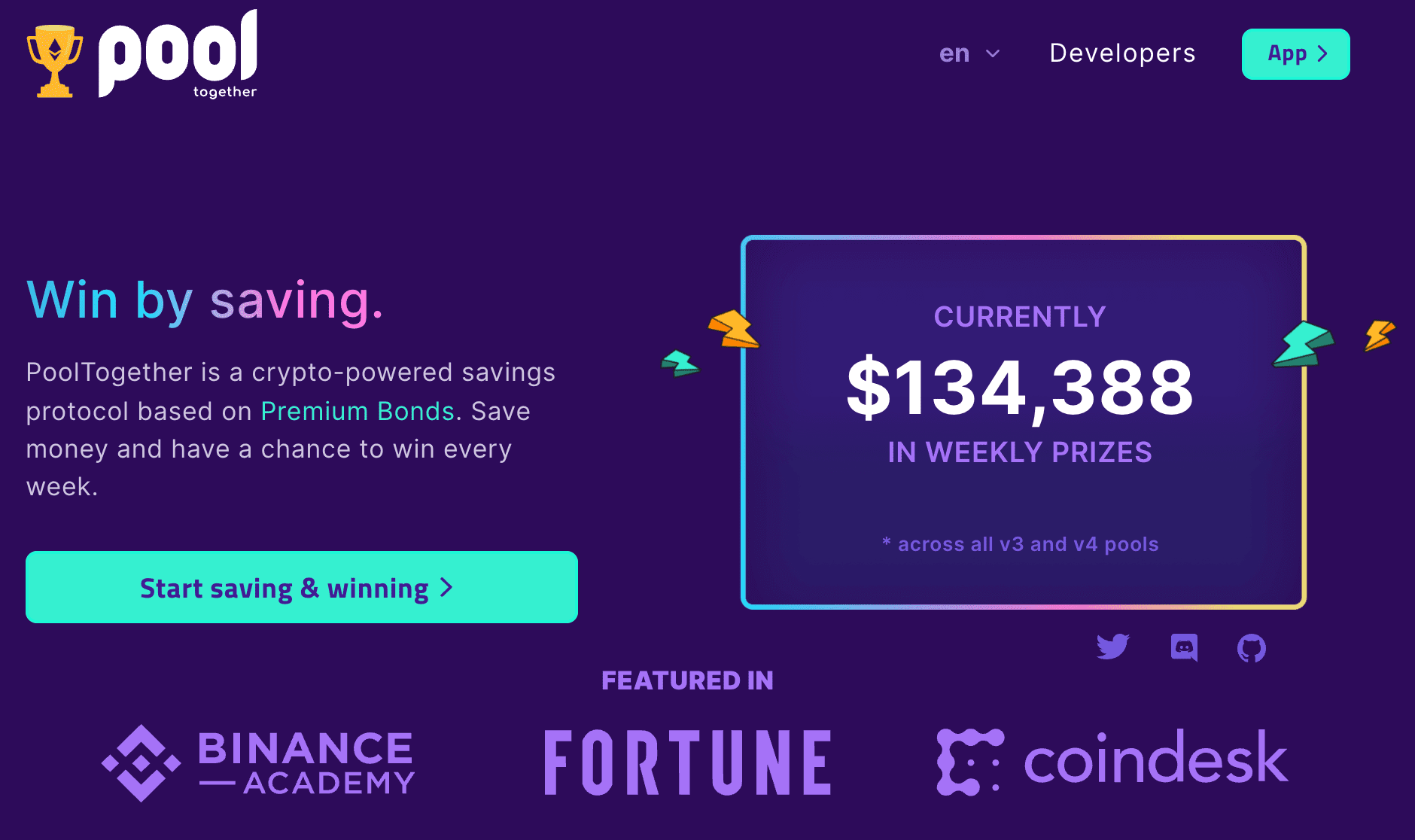 Another benefit of the PoolTogether ecosystem is that it operates a decentralized governance system, whereby any changes or upgrades to the project are voted on by token holders. In terms of its games, PoolTogether offers a daily lottery that typically averages the crypto-equivalent of $11,000. As more people join the PoolTogether platform, this is expected to rise. There is also a weekly lottery draw, which, at the time of writing, is offering over $130,000 in prizes.
Crypto Lotteries Explained
It is a good idea to understand how crypto lotteries work before you part with any money. After all, not only do lotteries require you to put your capital at risk, but playing games via a crypto provider is potentially a new concept to you.
Crucially, the fundamentals of crypto lotteries can vary depending on the provider.
For example, the likes of Lucky Block are creating a fully-decentralized lottery ecosystem that will be accessible to all.
This means that players can be 100% sure that they are getting a fair deal and that all gaming outcomes are legitimate.
You then have platforms like Bitcoin Lotto, which are centralized operates that give you access to traditional lottery games – but with crypto acting as the primary means of payment.
Other crypto lottery models also exist, with providers like PoolTogether mirroring the premium bond system as seen in the UK since the 1950s.
We explain these different crypto lottery concepts in more detail in the sections below.
---
How Does A Crypto Lottery Work?
To assess which crypto lottery game is right for your objectives, we will now take a much deeper look into how this industry works and what variations you have access to in the UK.
Decentralized Crypto Lottery
We mentioned earlier that Lucky Block is creating a decentralized lottery ecosystem. If you're new to this concept, this simply means that no single person or authority will have control over the Lucky Block framework. Once again, this is significantly different from traditional lottery games, which are typically controlled by government-backed entities.
And as such, you will find that the odds available when playing the National Lottery are unfavorable. Furthermore, when playing traditional lottery games in the UK, there is no transparency when comes to the number-drawing process. In the case of Lucky Block, numbers are drawn through a technology known as smart contracts, which guarantees that the outcome is 100% random.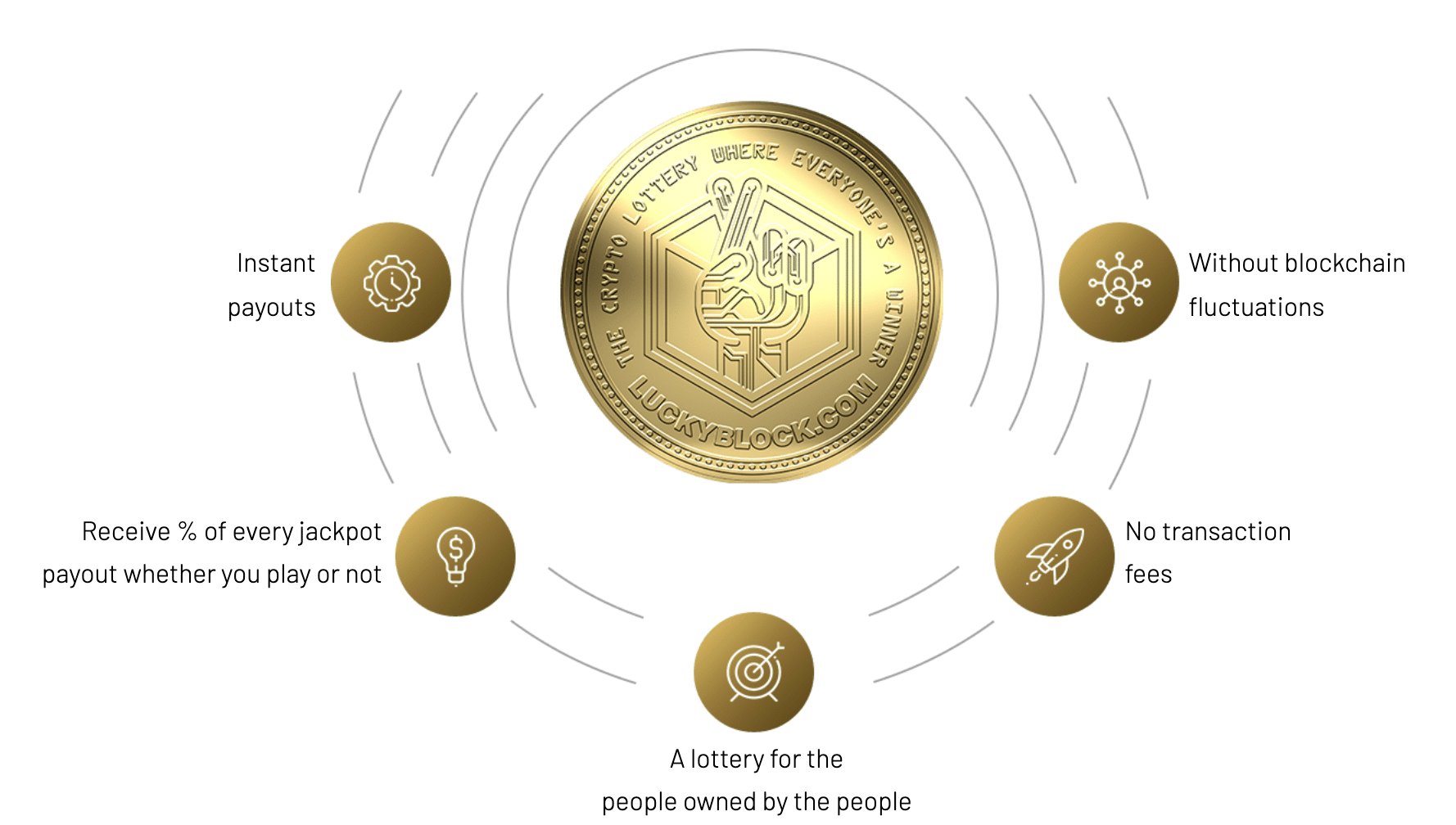 Moreover, as smart contracts operate on top of the blockchain protocol, the specifics behind the drawing process are transparent for all to see. Another huge benefit of the decentralization of the lottery industry is that players are no longer bound by games in their home country. Instead, Lucky Block lotteries can be accessed from any location globally – which will result in jackpot prizes of significant size.
Centralized Crypto Lottery
There are several providers in the crypto lottery space that offer games via a centralized website. The main concept here is that you will open an account with the centralized provider in question, deposit crypto tokens, and then purchase lottery tickets.
If and when you buy a ticket that results in a win, it is the responsibility of the crypto lottery platform to pay you out.
This in itself causes issues, as you can never be sure that the crypto lottery provider will pay out what it owes you.
Even if it does, it might take several weeks or even months before the funds arrive.
This is because a number of crypto lottery providers in this space distribute large wins in monthly increments – rather than paying the full amount via one lump sum.
Once again, this is why Lucky Block and its decentralized platform stand out – as winnings are automatically distributed via the respective smart contract – which cannot be amended or manipulated. As such, if you win a Lucky Block lottery, your winnings will be paid out instantly.
Cryptocurrency markets are highly volatile and your investments are at risk.
Crypto Lottery via Premium Bonds
Another concept that you might come across in your search for the best Bitcoin lottery game is a platform that mirrors the UK premium bond market.
As noted earlier, this means that you will initially be required to deposit crypto tokens into the platform in question.
In turn, you will be paid a small amount of interest on your deposit – which typically derives from staking and crypto loans.
Meanwhile, the platform will automatically enter you into a daily, weekly, and/or monthly lottery draw, with the process paid out in crypto. However, it is once again important to note that these crypto lottery platforms are centralized.
And as such, you need to trust that the provider will act in good faith when it comes to cashing out.
Are Bitcoin Lotteries Fair & Safe?
In order to determine whether or not Bitcoin lotteries are fair and safe, there are two variables at stake.
First, you need to consider the actual number-drawing purpose – in terms of randomness and transparency.
Second, you need to assess the legitimacy of the crypto lottery provider itself – in terms of gaining access to your winnings.
To ensure you are able to play the best crypto lotteries in a safe and secure environment, we explore these two metrics in more detail below.
Number-Drawing Process
One of the biggest fears that lottery players have in both the traditional and crypto arena is with respect to the number-drawing process. That is to say, how do you know whether the outcome of the drawing process was generated fairly and randomly, or if the game was in fact rigged?
The simple answer to this is that there is no way of truly knowing if the lottery game in question is fair when gaming outcomes are executed by a centralized third party. After all, there is no transparency in how the numbers are drawn.
However, if you are using a crypto lottery provider – irrespective of whether the platform itself is centralized or decentralized, fairness can be guaranteed when smart contracts are involved.
This is because smart contracts operate on top of the blockchain protocol – which means the underlying code itself is transparent and public.
And, as smart contracts cannot be amended once deployed, the code itself is watertight. This means that players can be 100% sure that each and every lottery game being played is random and fair.
Credibility of Crypto Lottery Provider
The next thing to determine when assessing whether or not crypto lotteries are fair is the credibility of the provider itself. After all, even if you are using a provider that generates gaming outcomes via smart contracts – if the platform is centralized, then risks are still in place.
For example, let's say that you use a crypto lottery website that utilizes smart contracts for the number-drawing process. In this respect, you know that gaming outcomes are legitimate.
However, you are still required to deposit crypto tokens into the provider's website – so that you can purchase lottery tickets.
This means that if you win, the proceeds will be shown in your account balance.
Then, it's a case of 'requesting' a withdrawal from the centralized provider.
This is where an issue might come into play. Crucially, you are relying on the centralized crypto lottery platform to honor your withdrawal request and manually transfer the winnings.
This is why the future of crypto lottery games has to come in the form of true decentralization. This means that by using a decentralized provider like Lucky Block, winnings are automatically distributed to players as soon as the outcome has been determined. Lucky Block has no control over this – as the smart contract is immutable.
---
Are Cryptocurrency Lotteries Legal?
In the UK, the National Lottery is operated by Camelot, who in turn, is regulated by the Gambling Commission. However, it is important to note that crypto-centric lottery platforms are not required to hold a regulatory license, as long as fiat money (e.g. pounds) does not change hands.
This means that crypto lottery providers can innovative on a global basis without being tied down by regulatory red-tape. And in turn, with less capital being spent on compliance departments, these cost-savings are passed onto players in the form of more favorable odds.
How to Enter a Crypto Lottery
This guide concluded that Lucky Block is the overall best crypto lottery provider, insofar that it is building a decentralized ecosystem that is guaranteed for fairness and transparency. The first Lucky Block lottery is expected to commence in March 2022.
In the meantime, you can buy Lucky Block tokens right now so that you have available funds to enter your first crypto lottery game.
Here's how to buy Lucky Block tokens via the PancakeSwap exchange.
Step 1: Download Trust Wallet
The Lucky Block ecosystem operates on top of the Binance Smart Chain (BSc). This means that in order to buy and sell Lucky Block, you need a crypto wallet that not only grants you direct access to the BSc but supported BNB tokens. This is because virtually all tokens on the BSc are paired by BNB.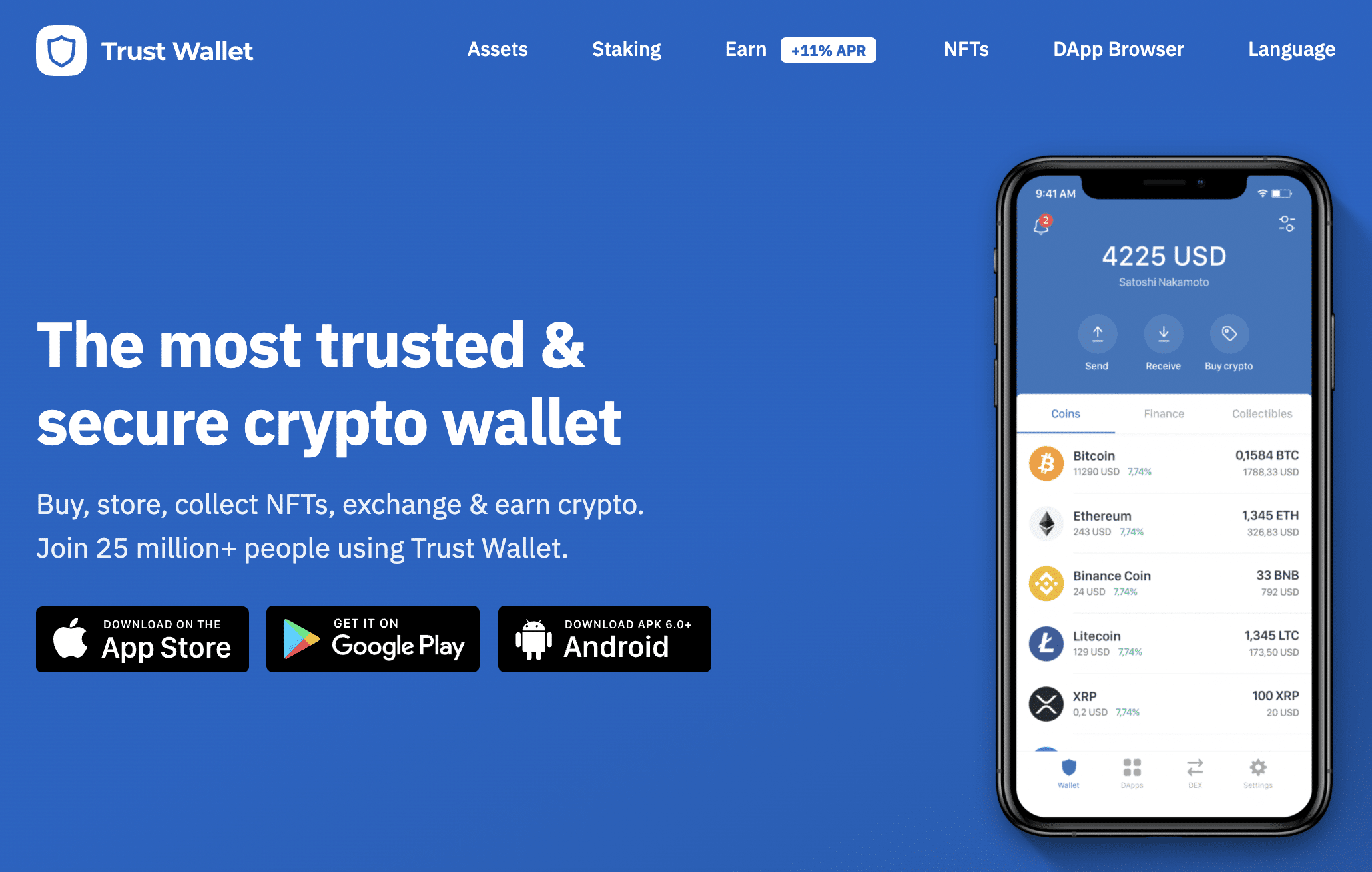 So, to get the ball rolling, you will need to download Trust Wallet to your phone. If you already have BNB, you can transfer the tokens over to your Trust Wallet, If not, you can buy BNB with your debit or credit card via Trust Wallet (KYC required).
Step 2: Swap BNB to Binance Smart Chain
Once your Trust Wallet is funded with BNB, click on the 'Swap' button followed by 'Swap to Smart Chain'. This is because, by default, BNB operates on the Binance Chain, which is an independent network from the BSc.
Step 3: Connect to Pancakeswap
Lucky Block trades on PancakeSwap – which is a decentralized exchange that supports BSc tokens. Click on the 'DApps' button followed by PancakeSwap, before giving the exchange authorization to connect to your Trust Wallet.
Next, where you see 'CAKE' displayed, click it and paste in the Lucky Block contract address. You can get this from the official Lucky Block website.
Step 4: Buy Lucky Block
In the empty box next to BNB, enter the number of tokens you wish to swap for Lucky Block. Based on the current exchange rate at the time of the swap, the corresponding number of Lucky Block tokens will update.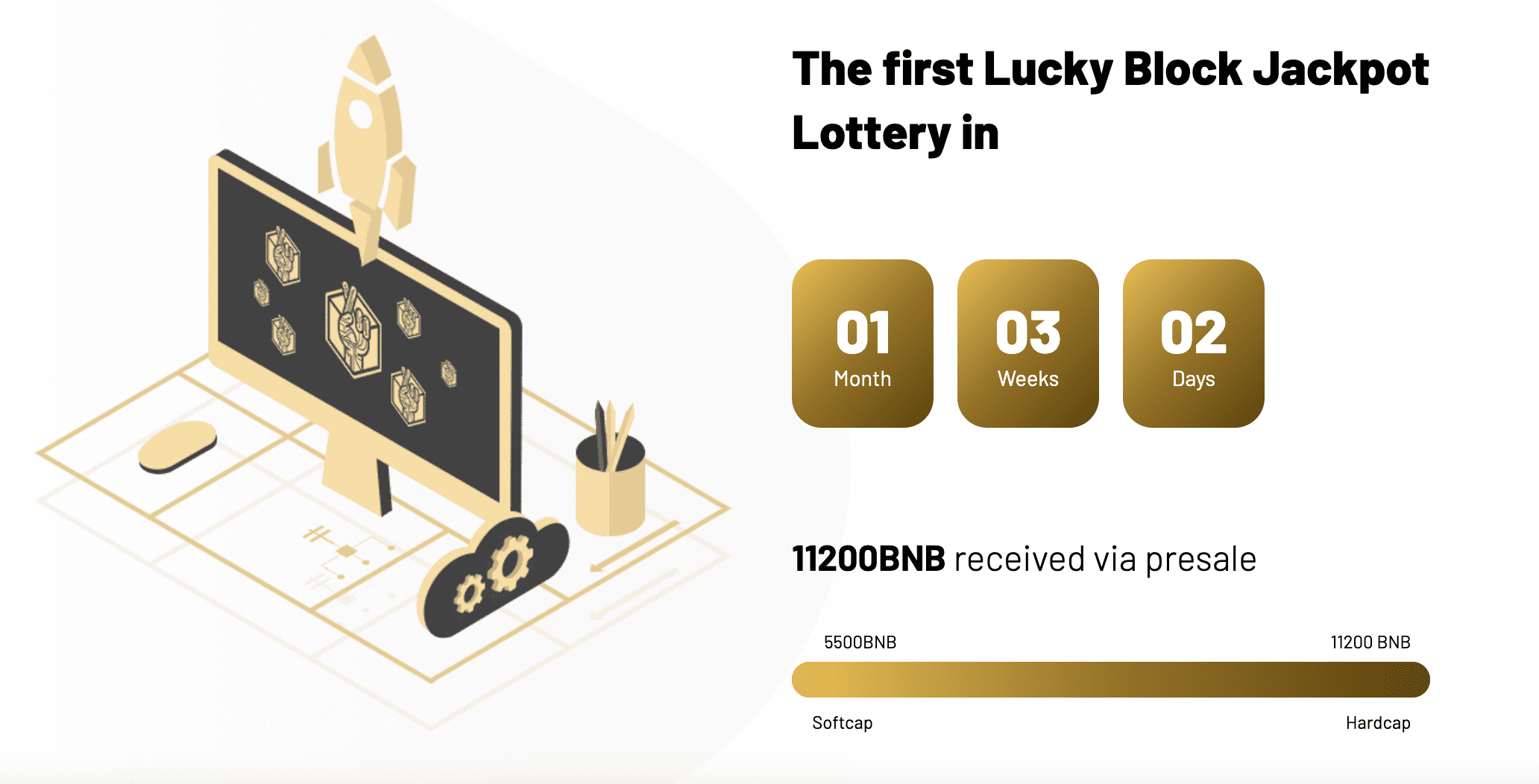 Then, to complete your purchase, click on the 'Swap' button.
Cryptocurrency markets are highly volatile and your investments are at risk.
Conclusion
In summary, there is every reason to believe that the global lottery industry will function via blockchain and smart contract technology. This will ensure that lottery games are opened up on a global basis, with no jurisdictional restrictions. Moreover, decentralized lottery games will mean that each and every outcome is fair, true, and 100% random.
At the forefront of this sea-change is Lucky Block – which is building a highly innovative lottery ecosystem via a native mobile app and desktop software. With no centralized organizations involved in the number-drawing process, players can be sure they are getting a good deal. You can buy the Lucky Block crypto token right now via Pancakeswap – should you wish to gain exposure to this project. 
Cryptocurrency markets are highly volatile and your investments are at risk.
Frequently Asked Questions on Crypto Lottery
Is there a Bitcoin lottery?
Are blockchain lotteries legal?
What's the best crypto lottery?