How to Buy AMC Shares in UK ➡️ Beginner's Guide
Fact Checked
Everything you read on our site is provided by expert writers who have many years of experience in the financial markets and have written for other top financial publications. Every piece of information here is fact-checked.
Disclosure
Please note that we are not authorised to provide any investment advice. The information on this page should be construed for information purposes only. We may earn commissions from the products mentioned on this site.
AMC Entertainment Holdings Inc. was one of the companies hit hardest by the COVID-19 pandemic. The company is the largest movie theatre operator in the world, with nearly 1,000 theatres in the US, UK, and Europe. As investors speculate over whether AMC will declare bankruptcy or come roaring back post-COVID, volatility has been extremely high.
In this guide, we'll show you how to buy AMC shares in the UK. Whether you're looking to trade the shares short term or to invest in the theatre business long-term, we'll coverall of the fundamentals of the trading process.
How to buy AMC Shares in UK – Beginner's Guide
✅ Step 1: Open an account with a regulated broker
Go to your chosen broker's website and opt to sign up. Enter your details and choose a username and password.
🔎 Step 2: Verify your account
You'll then need to verify your account by uploading proof of ID and proof of address.
💳 Step 3: Fund your account
Meet your broker's minimum deposit threshold by funding your account – most brokers accept credit/debit card, bank wire transfer, or e-wallets such as PayPal or Skrill.
🛒 Step 4: Buy AMC shares
Type "AMC"  into the search bar and click on 'Trade'. Enter your desired investment amount and confirm the trade.
Find a UK Stock Broker That Offers AMC Shares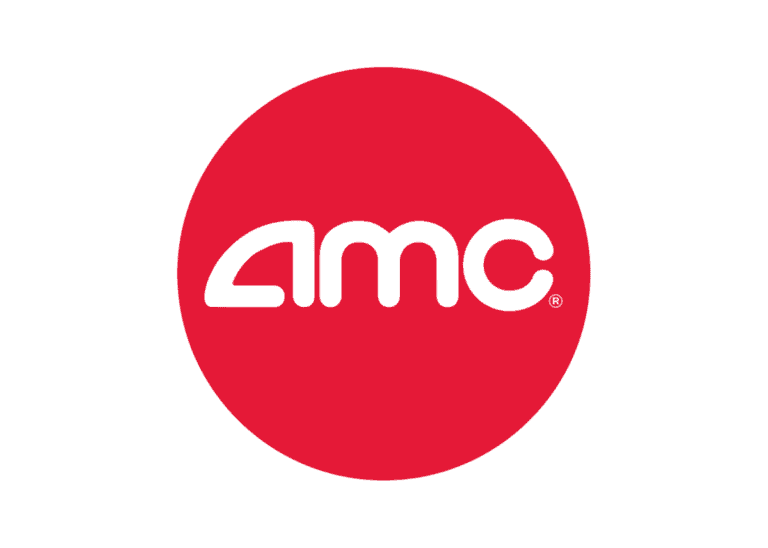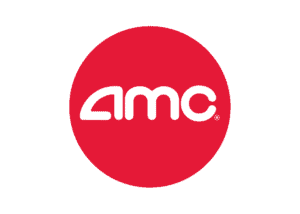 In order to buy or sell AMC shares, you'll need to find a UK stock broker that carries this company's stock. The good news is that most companies that offer US shares trading have AMC stock available.
Before you pick a brokerage, though, it's important to look at a variety of factors. How much trading costs, for example, can make a big difference in your profits at the end of the day.
It's also important to get access to charting and analysis tools, especially when trading a stock as volatile as AMC. Look for brokers that offer comprehensive trading platforms with tools to help you trade or invest more profitably.
With all that in mind, let's take a closer look at two of the most popular brokers you can use to buy AMC shares in the UK today.
1. Fineco Bank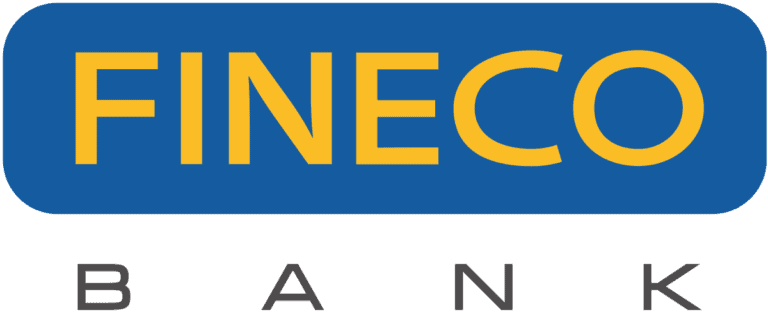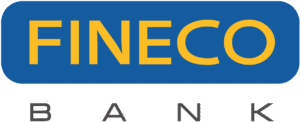 Fineco Bank is an Italian bank and brokerage that many UK traders aren't familiar with. However, with this broker, you can access 13 stock markets from around the globe comprising thousands of different shares. In addition, Fineco Bank carries over 5,000 ETFs and offers stock options trading.
Fineco Bank caters to both short-term traders and long-term investors. Stock CFD trading is commission-free, and you won't have to pay a spread when trading US stocks like AMC. Leverage is available up to 5:1. You also have the option to buy shares outright with a share dealing account for a small commission. Fineco Bank charges £2.95 per deal for UK stock trades and $3.95 per deal for US stock trades.
To help you find trading opportunities, Fineco Bank puts a few tools at your disposal. The first is PowerDesk, a highly customisable trading platform that includes dozens of technical indicators and a market news feed. Fineco Bank also offers charting options through its mobile app.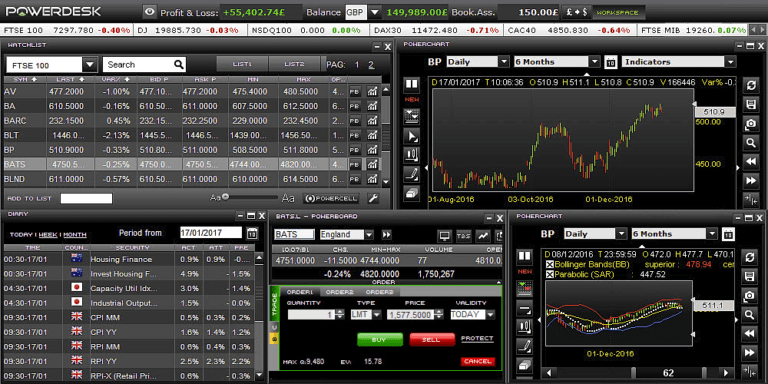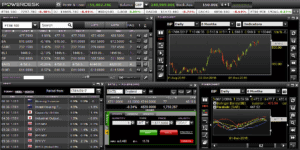 Fineco Bank also gives you a global stock screener. This is used for finding new trading opportunities since you can filter stocks by country, market sector, recent performance, and more.
Fineco Bank is regulated by the Bank of Italy and is a publicly-traded company on the Milan Stock Exchange. Although it's not regulated in the UK, all UK clients are protected by the Financial Services Compensation Scheme.
| | |
| --- | --- |
| Stock Trading Fees | 0% commission on CFDs; £2.95 per trade on UK shares; $3.95 per trade on US shares |
| Deposit Fees | No |
| Withdrawal Fees | No |
| Inactivity Fees | No |
| Monthly Account Fees | No |
Sponsored ad. Your capital is at risk.
Research AMC Shares
AMC shares have had a difficult year thanks to the coronavirus. To make matters more complicated, the stock has been in the middle of a massive fight between day traders in the US and major hedge funds.
AMC Share Price History & Market Capitalisation
Signs of trouble for AMC were brewing long before the coronavirus pandemic hit. In 2017, the company's financial reports showed that revenue from ticket sales declined by around 5% at the same time that AMC spent $2.2 billion to acquire some smaller European theatre chains.
The market reacted sharply, sending AMC shares down from a high of over $35 at the end of 2016 to just $11 in 2017. Over the whole of 2017, AMC shares lost a whopping 53% of their value.
Shares recovered to around $21 apiece through 2018, but the widespread switch to online video streaming started to take a toll in 2019. As Netflix announced a multi-billion-pound slate of new content production and Disney moved to launch Disney+ (not to mention additional streaming services from Paramount and HBO), investors grew wary of AMC's future prospects. The stock slid another 46% in 2019, down to just over $7 per share.
Just as things were already looking bad for AMC, the coronavirus pandemic hit. Shares dropped to $2.08 during the March stock market crash as AMC theatres shuttered across the US, UK, and Europe for months on end. The stock recovered slightly over the summer as theatres reopened, breaking $7 in August.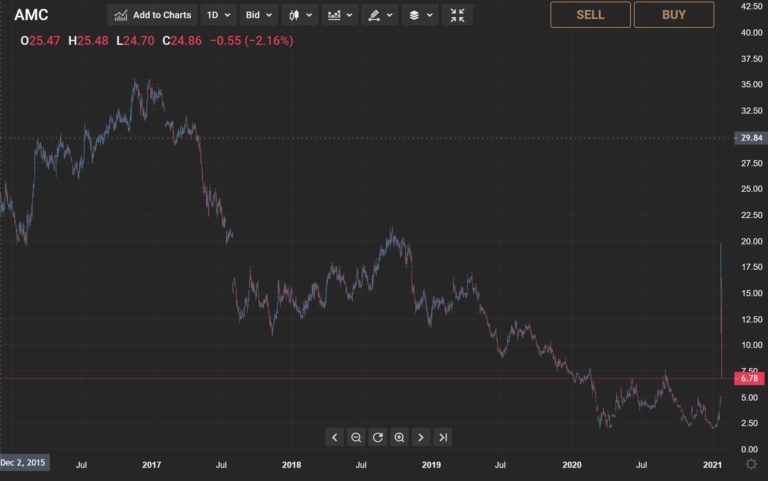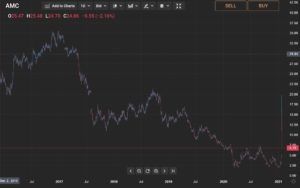 However, the AMC share price fell back below $2 after the second wave of COVID-19 hit in the fall. Renewed lockdowns in the UK and tightened restrictions in the US and Europe caused the company to warn in December that it could declare bankruptcy.
The AMC Short Squeeze
It was around this time that retail investors started to take note of AMC stock as one of the most shorted stocks. Along with video game retailer Gamestop (GME), the stock was heavily shorted by Wall Street hedge funds, who thought that AMC was likely to declare bankruptcy in the next several months. Retail investors, using social media as a coordination tool, primarily the Reddit group WallStreetBets, invested heavily in AMC to force these hedge funds to buy back the stock to cover their short positions.
AMC shares skyrocketed. On Wednesday, January 17, AMC shares gained over 300% – not because of any news by AMC, but because of the fight between individual traders and hedge funds. The stock peaked at over $20, and, at the time of writing, sits at $16. Just a week ago, AMC shares were trading for less than $3 a piece. Numerous brokers, including Robinhood, then suspended retail trading on AMC and Gamestop stock.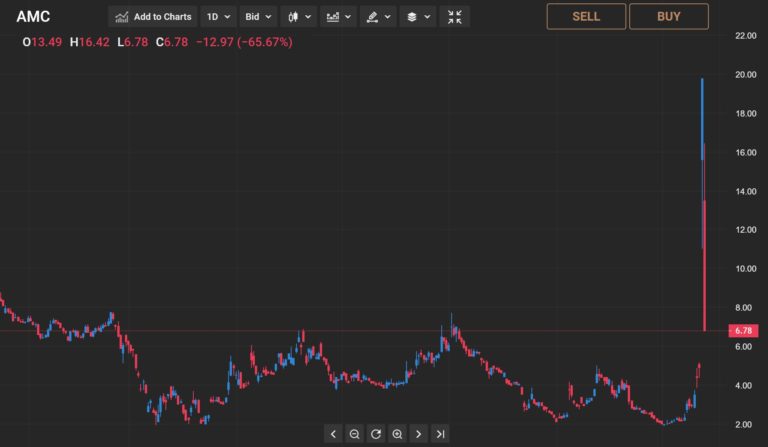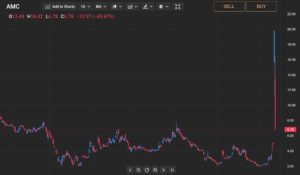 At the current share price, AMC has a market cap of nearly $6 billion. That's compared to its market cap of around $1 billion before the recent short squeeze. AMC has been losing money for the past year, so it does not have a price-to-earnings ratio at this time.
AMC Shares Dividend Information
AMC historically paid a dividend of $0.20 per share, which equated to a dividend yield of around 2%. (The stock price has been very volatile over the past several years, so the dividend yield has varied a lot as well.)
However, AMC slashed its payout to $0.03 per share in March, and then suspended its dividend indefinitely to conserve cash during the coronavirus pandemic. It is unclear at present whether AMC will ever resume offering a dividend.
Why Do People Invest in AMC Shares?
AMC stock has been in the center of an unprecedented fight between individual traders gathering on social media and Wall Street hedge funds. The stock just hit a fresh high of over $20 per share, and it's currently trading in a range from $10 to $15 per share.
Here are some key points to keep in mind regarding AMC:
Day Trading AMC
AMC's volatility is extreme, and the stock could be affected by the second wave of activity or come crashing back to earth in the next few days.
Day trading AMC is one approach that many traders take, which involves taking short-term positions. However, there could be trading delays to contend with, as many brokers have put restrictions on trading AMC stock or are having trouble making a market for the stock.
Swing Trading AMC
AMC stock was trading at $3 per share just a few days ago, and nothing about AMC's financial situation or long-term outlook has actually changed despite all the recent trading activity. The company is still on the verge of bankruptcy, with many still believing that it is heavily overvalued at current prices.
Hedge funds have lost billions of dollars in short-bets against the company. Although short selling AMC is one strategy that risk-seeking investors take, it can be very dangerous due to the potential for infinite losses.
AMC in the Long Run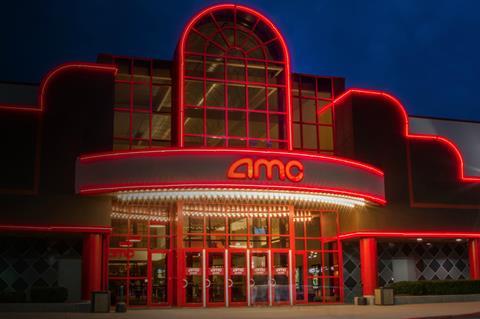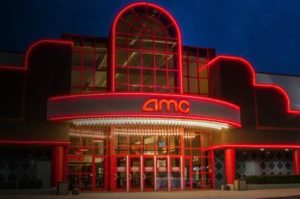 The company was undoubtedly hammered by the coronavirus pandemic. It entered 2020 with nearly $5 billion in debt, and it recently took on another $1 billion. It will take years for AMC to shake off all of this debt, assuming it can, in fact, avoid bankruptcy.
At the same time, AMC is up against another existential threat to the movie theatre industry: streaming. Consumers have been trained during the pandemic to turn to their televisions and computers for movies instead of going to movie theatres. It will take a lot of time and a lot of marketing to undo that training, and a large number of people may never go back to the movie theatre again.
Worse, AMC is losing its claim to exclusivity. Warner Bros. announced that it will be releasing all new movies straight to streaming on HBO Max at the same time they are released to AMC theatres. That disincentivizes anyone with an HBO Max subscription from going to the theatre. Other major studies, including Disney in particular, have already experimented with a straight-to-streaming model that could cripple AMC's business going forward.
With $6 billion in debt on the balance sheet, the company is severely constrained. Given the macroeconomic factors at play in the market right now, it's undoubtedly a testing time for AMC's executives.
If you want more information on AMC, you can also read our AMC share price forecast.
Open an Account and Deposit Funds
If you're looking to buy AMC shares, you can do so by following the steps below:
Open a Trading Account
To get started, head to your chosen broker's website and opt to sign up. Most allow you to create a new account using your email address, although some allow you to use Google or Facebook.
In addition, you'll likely need to verify your identity before you can deposit funds and start trading. This tends to involve uploading a copy of your passport or driver's license, along with a copy of a recent utility bill.
Fund Your Account
Next, you can deposit funds to your new trading account. Most brokers have a minimum deposit requirement, so it's a good idea to research this beforehand. In terms of payment methods, the majority of platforms accept credit/debit card deposits, bank transfers, or e-wallets such as PayPal, Skrill, or Neteller.
How to Buy AMC Shares
Now you're ready to start trading AMC shares. Open your trading platform and search for AMC. When it appears, click on 'Buy' or 'Sell' to open an order box.
In this box, enter your desired position size, check that everything is correct, and confirm the position. If you have opted for a market order, your position should be opened immediately.
Conclusion
AMC stock was volatile before the coronavirus pandemic, and it became even more volatile thanks to the pandemic. Now, a fight between individual investors and Wall Street hedge funds has boosted the stock to new highs, thanks to the attention of retail traders.
Ultimately, the decision to invest or not lies in your hands. Either way, it's important to partner with an FCA-regulated broker to ensure you have a solid degree of investor protection.
Frequently Asked Questions on AMC shares
How much debt does AMC have?
Has AMC declared bankruptcy?
Are UK brokers suspending AMC trading?
How many movie theatres does AMC operate?