Deliveroo – the UK-based food delivery group, has announced plans to go public in April 2021. Based on current valuations, this will be the largest London Stock Exchange IPO since Royal Mail floated in 2013.
In this guide, not only do we show you How to Buy Deliveroo Shares in the UK but we also discuss this up-and-coming stock in great detail.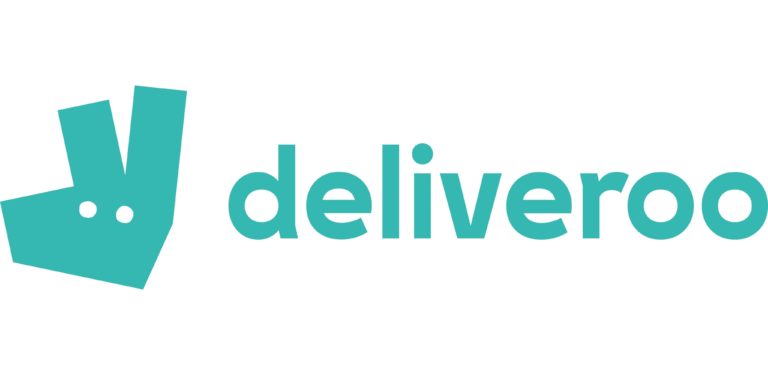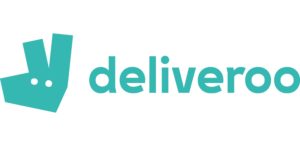 If you want to buy Deliveroo shares – you have a couple of options at your disposal.
You might be looking to invest during the IPO itself, albeit, this is typically reserved for institutional players. As such, your best bet is to use an online broker that will list Deliveroo shares as soon as they hit the secondary market.
With this in mind, below we discuss a selection of UK stock brokers and stock apps that will allow you to trade or buy Deliveroo shares when they hit the London Stock Exchange.
1. eToro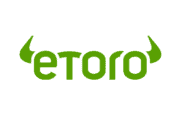 eToro is a popular online stock broker that is regulated by the FCA and covered by the FSCS. With more than 24 million clients under its belt, this broker has numerous key features. Firstly, eToro has a great track record when it comes to offering newly listed IPO shares. This was the case with the recent IPO listing of Airbnb – and many others before.
This means that you won't miss out, as you should be able to get in on the action very early. In terms of fees, eToro will allow you to buy Deliveroo shares without paying any dealing fees or commissions. Furthermore, eToro waivers the 0.5% stamp duty fee that you need to pay on London Stock Exchange equities – which will include Deliveroo.
Another popular reason to invest in Deliveroo via eToro is that account minimums are very low. For example, the minimum deposit is just $10 – or about £7.60. The minimum investment per stock is just $10 – or about £7.60. As such, this will allow you to buy Deliveroo sharers without risking too much capital. If you are looking to invest in stocks other than just Deliveroo, eToro offers more than 2,400 shares from 17 international stock exchanges.
In addition to this, you can also invest in ETFs – which includes Vanguard funds and iShares funds. You can also buy cryptocurrency and trade commodities, forex, and indices. In terms of getting started with an eToro account, the registration process takes minutes. You can deposit funds with your UK debit/credit card, bank account, and even an e-wallet like Paypal, Skrill, and Neteller.
| | |
| --- | --- |
| Stock Trading Fees | 0% commission + spread |
| Deposit Fees | No (0.5% conversion for non-USD deposits) |
| Withdrawal Fees | $5 (£4) per withdrawal |
| Inactivity Fees | $10 (£7.60) per month after one year |
| Monthly Account Fees | No |
68% of retail investor accounts lose money when trading CFDs with this provider.
2. Capital.com
If you're looking to access the Deliveroo IPO, using CFD trading platform Capital.com is also a popular approach. Capital.com doesn't give you direct access to IPOs; however, the platform typically offers a market on IPO stocks as soon as they hit their respective exchange.
As this broker specialises in CFD instruments – this means that you can trade without needing to take ownership of the asset. Instead, you simply need to determine whether Deliveroo shares will rise or fall in value. As such, by trading stocks CFDs at Capital.com, you also have the option of short-selling Deliveroo shares if you think the firm is overvalued.

All you need to do is create a sell order at the platform – and if Deliveroo stocks fall in value, you will make a profit. Another benefit of trading Deliveroo share CFDs is that you can apply leverage. UK retail traders have access to leverage of up to 1:5 on stocks, and more on many assets. This means that a £50 stake on Deliveroo stock CFDs would translate into a trade value of £250. In terms of fees, Capital.com is also a commission-free trading platform.
As such, it's only the spread that you need to take into account when trading at this platform. Capital.com is also popular due to its low minimums. For example, the minimum deposit is just £20. Or, you might consider starting off with the Capital.com demo account. This allows you to trade without depositing or risking any money.
| | |
| --- | --- |
| Stock Trading Fees | 0% commission + spread |
| Deposit Fees | No |
| Withdrawal Fees | No |
| Inactivity Fees | No |
| Monthly Account Fees | No |
Sponsored ad.
79.17% of retail investor accounts lose money when trading CFDs with this provider.
Make no mistake about – and like most IPOs in recent years, the markets are completely divided over whether or not Deliveroo represents a good investment. For example, while some believe that Deliveroo has many years of growth ahead of it, others argue that the firm is overvalued.
Taking this into account, it's really important that you do your homework before you buy shares in Deliveroo. To help clear the mist, the sections below cover core data and information relevant to the food delivery company.
Deliveroo IPO and Company Overview
Deliveroo is an online food delivery company that was founded in 2013. The main concept of the firm is pretty much the same as Just Eat and Uber Eats. That is to say, you can visit the Deliveroo website or mobile app, select a restaurant, add your chosen food and drink to your basket, and then Deliveroo will deliver the order to your home.
Naturally, Deliveroo makes a commission every time an order is placed via its platform – which is covered by the respective restaurant. Additionally, Deliveroo also offers the option of paying a monthly subscription fee to avail of any delivery charges. This ensures that the firm has two core revenue streams.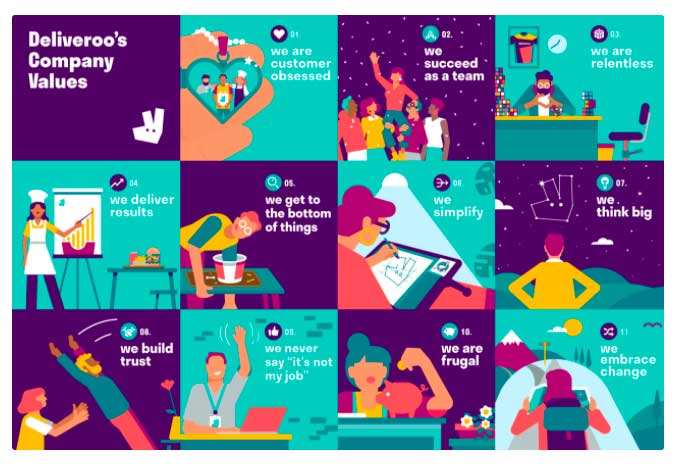 In terms of its IPO, this has been scheduled for the first week of April. Deliveroo shares will be available to buy via its IPO at 410p each. This means that the firm will attract a market valuation of £8.8 billion. This is why many commentators stress that the firm is overvalued, especially when market leader Just Eat has a market capitalization of just under £10 billion.
Deliveroo EPS and P/E Ratio
At the time of writing, Deliveroo is yet to go public so we are unable to provide any information regarding its EPS or P/E ratios.
As a company that is still at the very start of its stock growth journey, Deliveroo is not likely to pay dividends any time soon. Instead, and like most growth stocks, the firm will reinvest its retained profits back into the company.
To clear the mist even further, below we discuss several reasons why people might decide to invest in Deliveroo once the stocks go live:
Largest IPO Since Royal Mail
Unlike markets in the US, the London Stock Exchange has been starved of major IPOs in recent years. This is why there is so much buzz around Deliveroo and its £8.8 billion market valuation. Crucially, this means that the Deliveroo IPO is the largest since Royal Mail.
Without even looking at the business fundamentals, there is every chance that FOMO (Fear of Missing Out) will lead the way. That is to say, waves of UK retail investors will potentially look to buy Deliveroo shares simply because they believe that the stocks will increase in the long run.
Online Food Delivery is Rapidly Growing Marketplace
The online food delivery space – especially in the case of mobile app-based ordering, is growing at an exponential rate. While growth was notable before the pandemic, this really accelerated when the UK first went on lockdown.
After all, while eat-in restaurants were forced to close for months on end – takeaway delivery services remained open. In fact, this resulted in traditional restaurants adapting their core business model by entering the home delivery sector.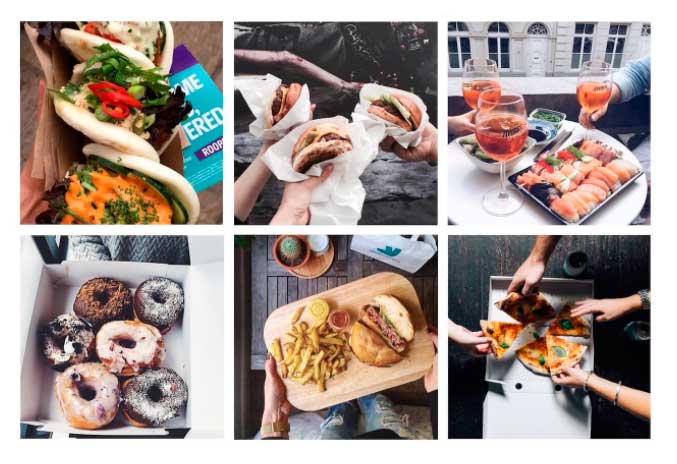 And of course – firms like Deliveroo benefited from this greatly. This is why proponents of the Deliveroo IPO will argue that now is as good a time as any to float the company.
Pre-Sale is Oversubscribed
In an unusual move often taken by firms that are making the transition from public to PLC (e.g. Royal Mail, BT, etc.) – Deliveroo has reserved some of its shares to the retail investor marketplace. More specifically, existing customers of the home delivery platform were given the chance to register their interest in buying the shares directly from Deliveroo (via Primary Bid).
This permitted a maximum investment of £1,000 per individual. However, and is often the case with direct offerings, this segment of the Deliveroo IPO has been oversubscribed.
This means that more people have applied than there are shares available. Once again, this highlights that there is a lot of interest in this upcoming IPO.
Overly Competitive Market 
On the one hand, it is true that that the online food delivery industry is growing at a rapid pace – especially since the pandemic came to fruition. However, the key problem is that this industry is very quickly becoming oversaturated. For example, in the UK market, you have the likes of Deliveroo, Uber Eats, Just Eat, and more.
Deliveroo is active in several international markets too – all of which also face stiff competition from multiple players. For example, Delivery Hero is a major player in Europe – with Deliveroo operating in Ireland, Belgium, Italy, the Netherlands, and more.
Deliveroo Won't Join the FTSE 100
At a proposed market capitalization of almost £9 billion – this is more than enough for Deliveroo to slot straight onto the UK's primary stock market index – this could be of interest if you were to look at how to invest in FTSE 100. However, due to legal complexities surrounding its dual-listing, Deliveroo isn't eligible to join the FTSE 100 or even the FTSE 250.
This isn't a major issue per se, but it does present a missed opportunity for the firm. This is because FTSE 100 stocks often get a boost when ETFs and mutual funds gain exposure to the index on behalf of their investors.
In other words, had Deliveroo joined the index – funds from all over the world that are tracking the FTSE 100 would need to buy a proportionate amount of Deliveroo shares. In turn, this would generate demand from individuals and institutions.
Open an Account and Deposit Funds
If you have performed lots of research on Deliveroo and still wish to proceed with an investment – you only have one option at your disposal – wait for the shares to hit the secondary market. This is because it's direct offering to Deliveroo customers is already oversubscribed – so you won't get a look in.
One way to do this is to open an account with an FCA-regulated broker. There are lots to choose from, so when you have decided, head to the broker's website and opt to sign up.
This shouldn't take you more than a few minutes and will simply require you to enter your personal information.
This includes:
Full name
Home address
Date of birth
National insurance number
Email address
UK mobile number
Username and password
With FCA-regulated brokers, you will also need to upload a couple of verification documents – which includes:
Passport or driver's license
Recently-issued bank account statement or utility bill
Following this, you will then able able to make a deposit. Most popular brokers accept the following UK payment methods:
Debit/credit cards
Paypal
Skrill
Neteller
Bank account transfer
Once you have opened an account and made a deposit – it's then just a case of waiting for the IPO to conclude. As soon as the shares hit the London Stock Exchange, you should be able to invest.
When the time does come around – all you need to do is search for 'Deliveroo' and click on the 'Trade' button. Then, you need to enter the amount you wish to invest and confirm the order by clicking on 'Open Trade'.
Leading up to the biggest UK IPO since Royal Mail – opinion on Deliveroo is still split. On one side of the camp, some would argue that the firm is heavily overpriced – with a proposed IPO valuation of almost £9 billion.
This would mean that Deliveroo is valued at an amount that is not far behind Just Eat – which at the time of writing holds a market capitalization of just under £10 billion. On the flip side, some investors are keen on Deliveroo and its rapidly growing business model. This is especially the case with investors looking to add long-term growth stocks to their portfolio.
Ultimately, it's wise to perform lots of independent research prior to investing in Deliveroo to ensure the stock meets your financial goals and attitude to risk.
The Verdict
If you want to buy Deliveroo shares before its April 2021 IPO – you're likely out of luck. This is because its offering to existing customers is already oversubscribed, so you won't be able to invest.
With that said, FCA-regulated brokers will list Deliveroo once shares hit the secondary market. These brokers allow you to trade in a safe manner and benefit from a high degree of investor protection within the UK.
FAQs
Can I buy Deliveroo shares?
Is Deliveroo publicly traded?
How much is Deliveroo worth?
Will Deliveroo pay dividends?
Is Deliveroo on the FTSE 100 ?
Who is the CEO of Deliveroo?
Can I invest in Deliveroo shares via an ISA or SIPP?